How Tim Ohashi and his video savvy fit the Kraken's budding culture
Matt McClain / The Washington Post / Getty Images
Tim Ohashi is quick to admit he was a mediocre hockey player despite appearing in 10 games for Bates College in the late 2000s.
In fact, the plodding defenseman concluded early in his stay at the school he was actually most valuable as an unofficial assistant coach/team manager. So after recording one collegiate point - a goal - he transitioned from being in the thick of the action to being adjacent to it.
"It sounds more impressive when you learn it was a game-winning goal. It sounds less impressive when you learn it was the third goal in an 18-2 victory," Ohashi joked during a recent interview with theScore.
A decade removed from graduating from Bates with this modicum of hockey operations experience, Ohashi is now the head video analyst for the Seattle Kraken. The 32-year-old has been spearheading all of the expansion franchise's video-related efforts in the lead-up to its 2021-22 season debut while also liaising between various arms of GM Ron Francis' ever-growing hockey ops department.
Here's how Ohashi made his way to Seattle, what his jack-of-all-trades role with the Kraken entails, and what his rise reveals about the modern NHL.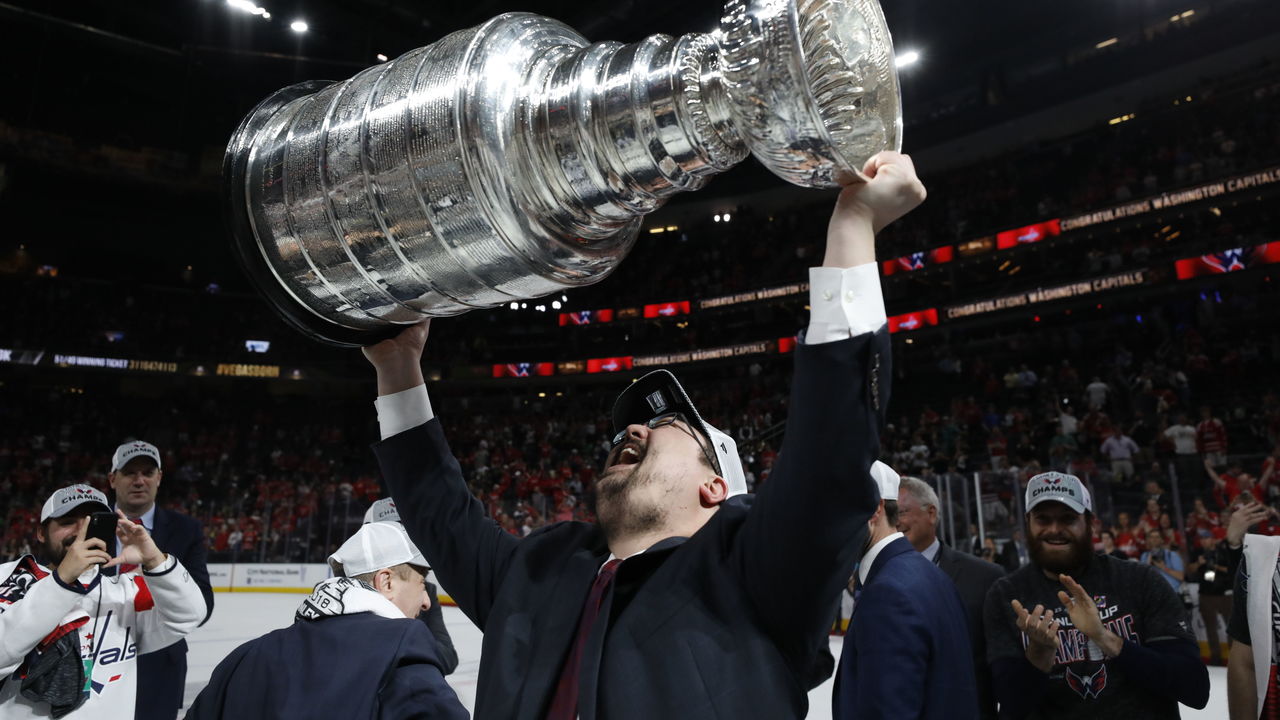 Working in hockey, never mind the NHL, wasn't a part of Ohashi's original plan.
He studied mathematics and psychology at Bates, and then education at Brown University. Everything was on schedule until a serious back problem forced him to take a leave from school around 2013. While recovering from surgery at his parents' home in Bethesda, Maryland, Ohashi had plenty of time to ponder his future. He soon realized teaching middle schoolers math wasn't an ideal long-term fit, so he shifted his attention to mapping out a way to make a living out a lifelong passion - sports. He enrolled in a sports management program at Georgetown University and was instantly hooked.
Ohashi applied for internships in multiple departments with his favorite team, the Washington Capitals. Video coach Brett Leonhardt was looking for help, and Ohashi won him over. He then impressed head coach Barry Trotz enough during the internship to slide into a full-time video analyst job in 2015-16 and kept it for four additional seasons.
Those entry-level years with the Caps were formative for Ohashi, who, according to Trotz, "just kept growing and growing" alongside Leonhardt. "Tim's very, very bright, very organized, and he's a forward thinker," the coach said.
Trotz - who left Washington following its 2018 Stanley Cup run to coach the New York Islanders - singles out Ohashi's analytical brain. "He did a really good job thinking out of the box. Timmy, to me, was almost like Radar (O'Reilly) in M*A*S*H," Trotz said, referring to the exceptionally smart and intuitive character in the iconic TV show. "You'd have something in your mind or you'd start to talk about something and then you'd say, 'Timmy, can you pull up …' And he'd go, 'It's right here. I got it. It's right in front of ya.'"
Leonhardt himself called Ohashi "the smartest processor of information I know" back in 2016.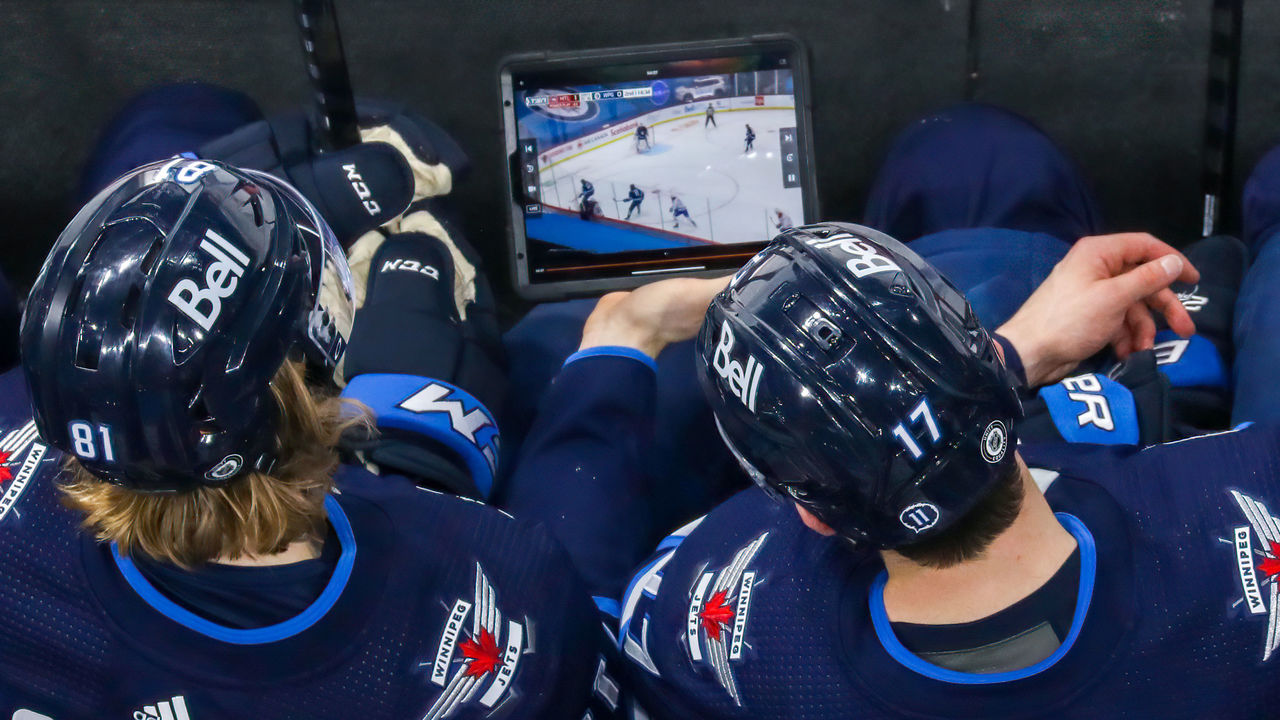 Video coaches/analysts are mostly invisible to fans, but they have a sizeable impact on the win-loss record for NHL teams. Among other duties, they help with coach's challenges, participate in or lead a variety of meetings, and generally collaborate with the coaching, managing, scouting, and analytics staff.
Ohashi's background in math, psychology, and education proved to be advantageous in the Caps' dressing room. He felt at ease running video sessions for large groups of players, even though not everyone's first language was English and not everyone's preferred learning style was visual.
"Being a video coach, outside of the analyzing hockey part, is teaching," Ohashi said. "At the end of the day, you're in a room, you're using a screen, a TV, a board, and you're teaching a group of people. That's your class.
"Nobody enjoyed a teacher that did the same lesson every time in the exact same way," he added later. "It just gets stale and old and maybe it works for some of the kids in the class but it doesn't work for everybody. I try to take the approach of, video's great, and I love video, but words are great, text (is great). Let's try and give the players information in as many ways as possible."
Ohashi has been described as the kind of person who never seems to have a bad day at the rink - which helps explain why he and Caps forward Tom Wilson became friends during his internship season and remain in touch.
"People that I've worked with would certainly say I like to keep things pretty loose and I like to joke around," Ohashi said. "But, when it comes to game time, there's nobody who likes to win more than I do, and it's all business then."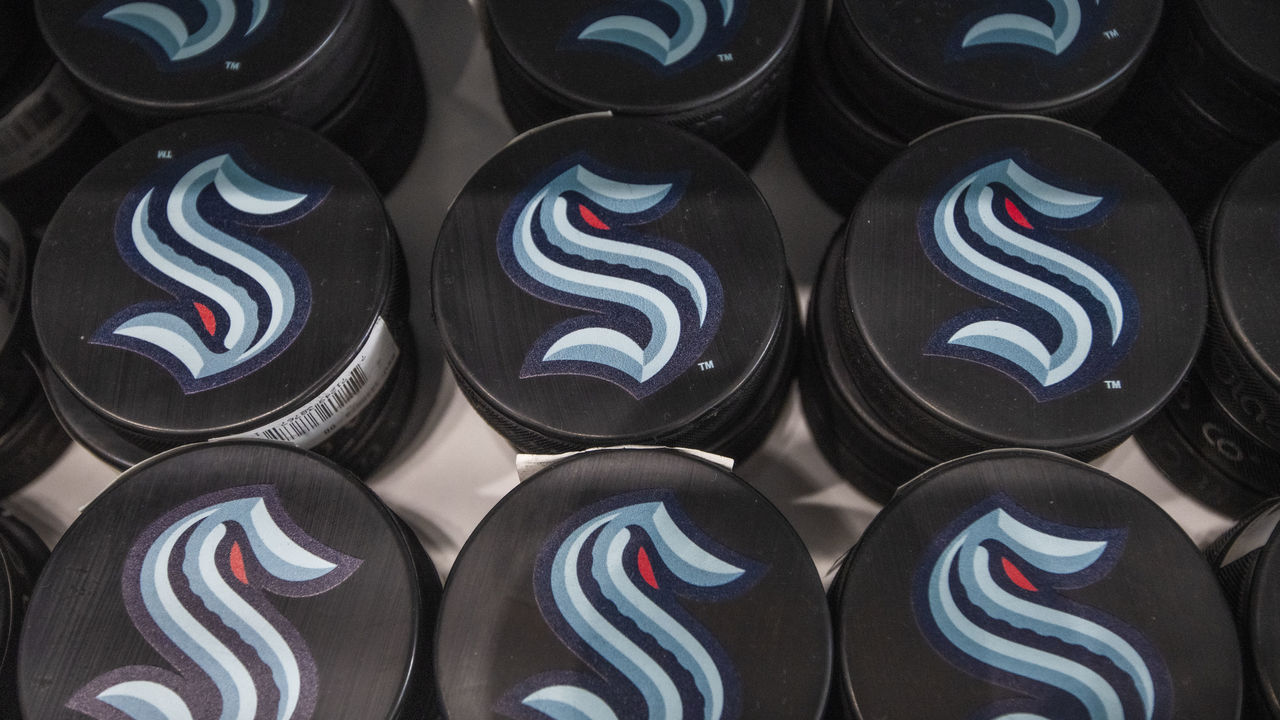 With no players, coaches, or games, life in Seattle has been a tad strange for Ohashi. The typical daily grind, where you feel every win and loss, is absent. He's instead adopted a "three-pronged" approach to begin his Kraken tenure.
For one, he's scouting teams across the NHL to build up Seattle's database of video footage. When the head coach arrives - presumably shortly after the 2020-21 season finishes - Ohashi wants him to be equipped with, say, the latest power-play clips of Seattle's Pacific Division rival San Jose Sharks.
Ohashi is also working closely with the Kraken's five-person research and development team. He attends weekly meetings and contributes to big-picture data projects. Right now, the bulk of the R&D group's focus is on the immensely important expansion and amateur drafts scheduled for mid-July.
"Where Tim provides so much value, in addition to being able to support analysis with video, is that he knows the game so well. He knows the X's and O's," said Alexandra Mandrycky, the Kraken's director of hockey strategy and research. "When we say something like, 'Oh, we think this player is poor defensively,' he can go to the video and try to figure out, well, is it a team system thing? Is it a player style thing? What's actually happening in those micro events? Maybe there's a reason we have a player rated poorly, but maybe he's not actually as bad as we think?"
The third prong is less about hockey and more about business. Expansion teams are gifted a blank canvas with no fixed culture or best practices. In Ohashi's world, this means significantly reducing the amount of paper used in hockey ops by digitalizing all stats packs; identifying the most appropriate locations for video rooms and TV screens inside the club's practice facility and home rink; choosing the proper video software partners and services. Some of it is minutiae, Ohashi notes, while other decisions are critical.
The opportunity to help build a foundation was a huge selling point.
"Coming into an expansion team, you're not set in older ways," he said. "Nothing drives me crazier than being told, 'That's how it's always been done.' That's not really an answer on why something's done. If there's a better way to do things, let's do it that way. And we don't have those barriers."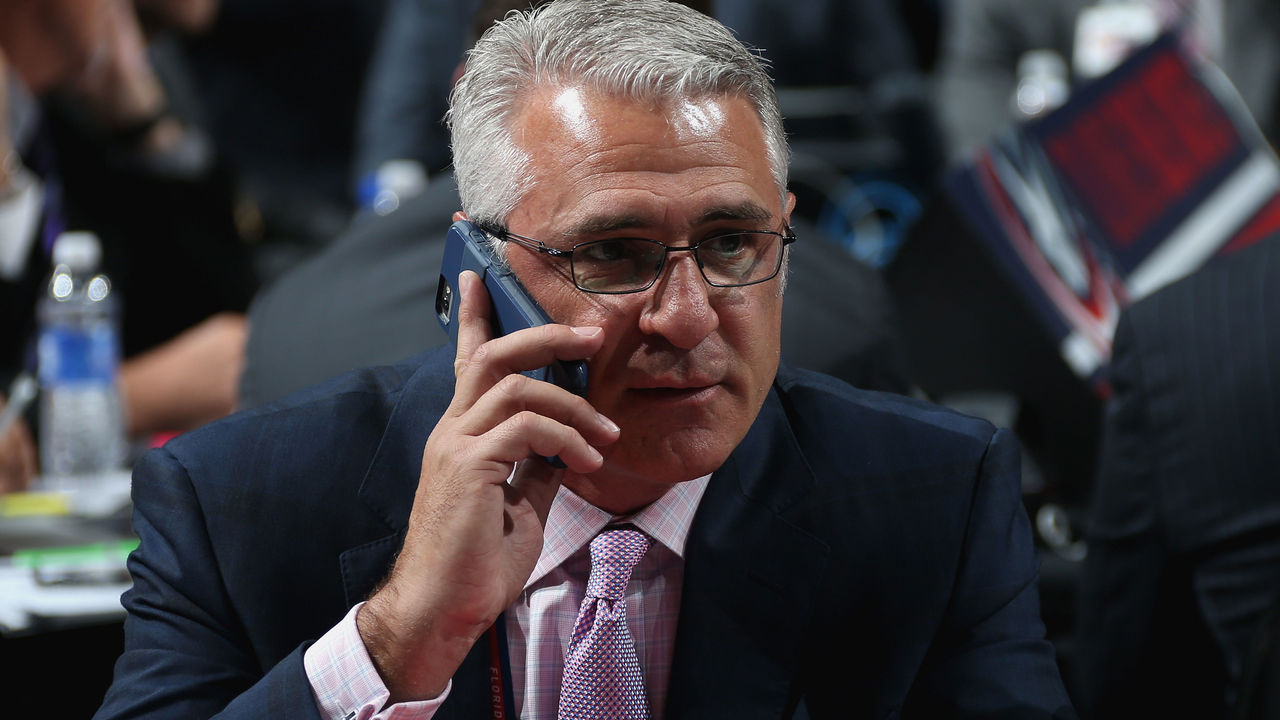 Ohashi's responsibilities will switch from the macro to the micro soon enough. Next season he and a yet-to-be-hired second video person will be tethered to the coaching staff, producing game reviews and pre-scouts, running off-day and intermission meetings, and, if the head coach operates like Trotz, deciding whether to challenge offside and goalie interference calls.
"It will be up to that person to decide if they want to be the one who's ultimately deciding whether to challenge or not. I'll be helping queue up the replays, if nothing else," Ohashi explained, before joking, "if we get (the challenges) wrong, though, we can say I'm not involved."
As NHL teams have warmed up to advanced statistical analysis over the past decade or so, there has been a greater need for a conduit between the coaches and front office. Ohashi - whose depth of knowledge includes equal emphasis on the eye test and analytics - will be a buffer for Seattle in a manner similar to Lee Stempniak in Arizona. The former NHL winger was hired by the Coyotes in January as the team's hockey data strategist, or official "liaison."
There's a competitive advantage to be gained if all members of an NHL team's hockey ops department are on the same page - from the old-school scouts to the new-school analysts.
"It seems like there's some places where coaching and management and analytics are all on the same team but not really working together, and that's something we're trying to avoid here," Ohashi said. "We have these great resources, this great brain power. How do we leverage it to help ourselves? How can, ultimately, (the research and development arm) make our lives easier and vice versa? Because we both bring something valuable to the table, and it's even more so if we can find a way to intertwine and connect."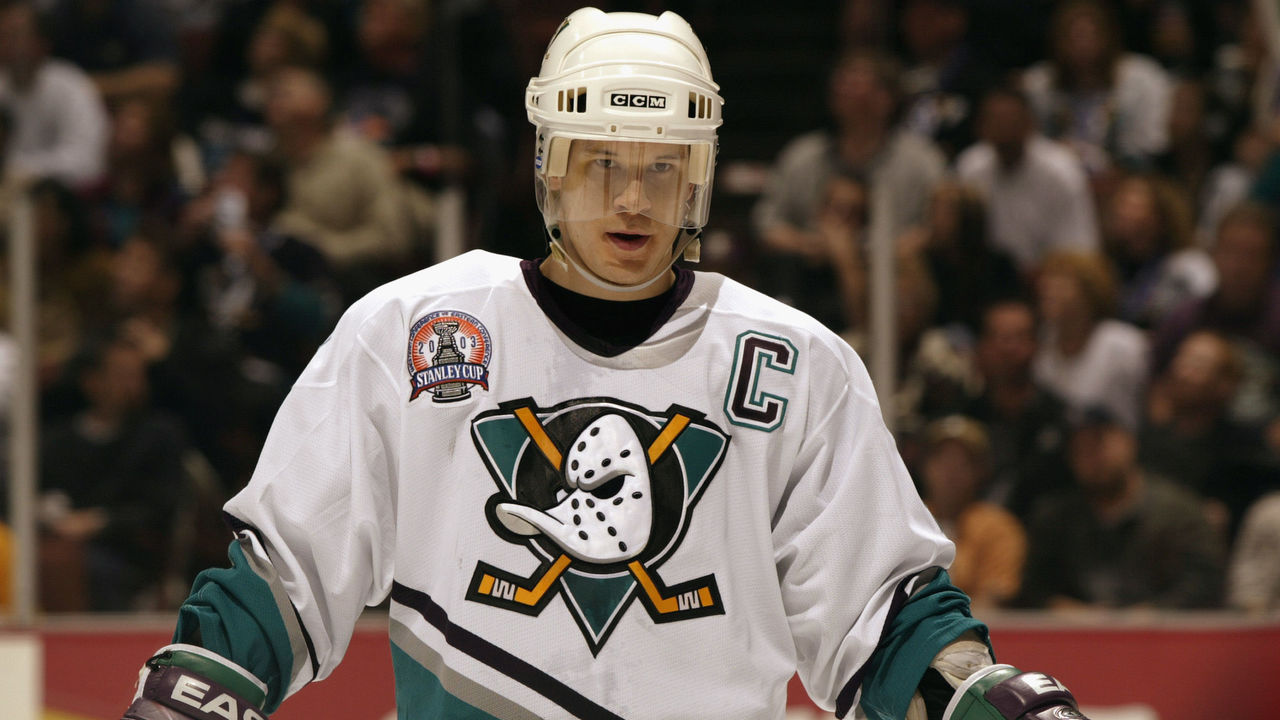 Ohashi has recently seen an uptick in unsolicited emails from people who aspire to work in the NHL. Some reach out because they've watched him climb the sport's ranks without high-level playing experience or connections to the establishment. Others ping him because they see representation.
Ohashi is biracial. His dad, who became a cult hero among Caps fans, was born and raised in Japan, while his mom, who's from the Boston area, is white. Growing up in the 1990s, Ohashi admired Paul Kariya, the electric Japanese-Canadian forward who was inducted into the Hall of Fame in 2017.
"It helped normalize that, hey, I could belong in this circle or I could play this sport and it's not weird," Ohashi said of Kariya's heavy influence on his love for hockey. "Because I certainly heard that growing up. Sort of, 'Why do you play a white person's sport?' Or, 'You should be playing baseball.' Or, 'You should be doing math.' As ridiculous as those statements sound, they're real things that I heard on the playground and on the sports fields."
There's a lack of diversity in hockey and elsewhere in the sports world. Ohashi was encouraged by the Miami Marlins' decision to hire Kim Ng as their new GM last November. Then again, he isn't willing to take a victory lap yet.
"I followed in the footsteps of others and other people are now following in those footsteps and hopefully it continues to grow to a point where it's not a novelty, so to speak, and it's just normal," he said. "Certainly there's a lot of people of color and women who are qualified to work in roles - whether it's coaching, management, analytics, training, anything - there's no reason you couldn't and shouldn't have more diversity within the game. There's been some good steps forward and I think there's a lot of work left to be done."
John Matisz is theScore's senior hockey writer. You can follow John on Twitter (@MatiszJohn) and contact him via email (john.matisz@thescore.com).
Comments
✕
How Tim Ohashi and his video savvy fit the Kraken's budding culture
  Got something to say? Leave a comment below!