To delay or not to delay: Unpacking the looming NHL draft question
Mike Stobe / Getty Images
The global pandemic has wreaked havoc on the NHL's best-laid plans throughout the last year. And it's not about to stop.
The 2019-20 regular season was cut short, the Stanley Cup Playoffs were played exclusively inside two bubbles, and multiple teams' activities have been suspended for long periods during this truncated season.
Will the 2021 draft be next? Officials from the league and its players' association have reportedly discussed the possibility of pushing the July 23-24 event to late 2021, early 2022, or mid 2022 - and everyone has an opinion.
"In a perfect world, what should we do? We should move the draft," one NHL scout said. Consensus is difficult to find, though: "I haven't found one scout who wants it delayed," said another scout who spoke to theScore.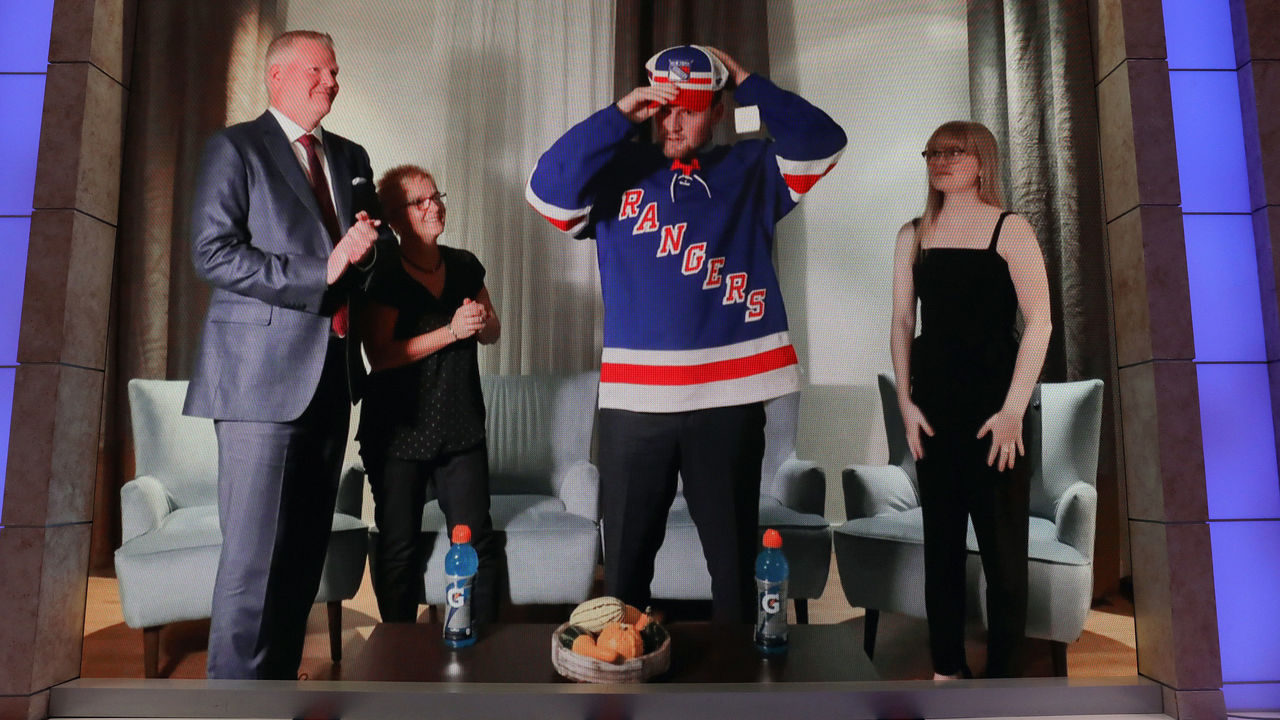 While the wind seems to be blowing towards maintaining the status quo and going ahead with a virtual draft in July, the NHL and NHLPA have been fairly quiet on the topic. (Requests for comment for this story from the league and PA went unfulfilled.)
To better understand both sides of the debate, we checked in with more than a dozen hockey people, most notably NHL managers and scouts, as well as NHLPA agents. Below is a summation of their unfiltered takes on the topic:
The case for delaying
The idea of delaying the draft has gained steam of late because - as expected - the 2020-21 scouting season has been a one-of-a-kind adventure.
Not only are most talent evaluators stuck scouting draft-eligible prospects through video because of travel and arena restrictions, there's virtually no new video from a few key North American leagues.
Among the continent's five most prominent junior loops, the USHL is the only one that cobbled together something resembling a normal schedule, with all 14 of its teams playing at least 32 games through Sunday. The top leagues in Ontario and B.C. haven't started their respective seasons and they may be forced to cancel them outright if teams don't return to action soon. The WHL recently started its season but 17 of 22 teams have yet to play. The QMJHL's been on and off for six months, with teams playing between 13 and 34 games.
Detroit Red Wings general manager Steve Yzerman is a proponent of rescheduling. He looks at the current scouting landscape and sees inequity. "I would hope they push it back and give us a chance to watch these kids and give these kids a chance to play and put their best foot forward," Yzerman said on Feb. 22.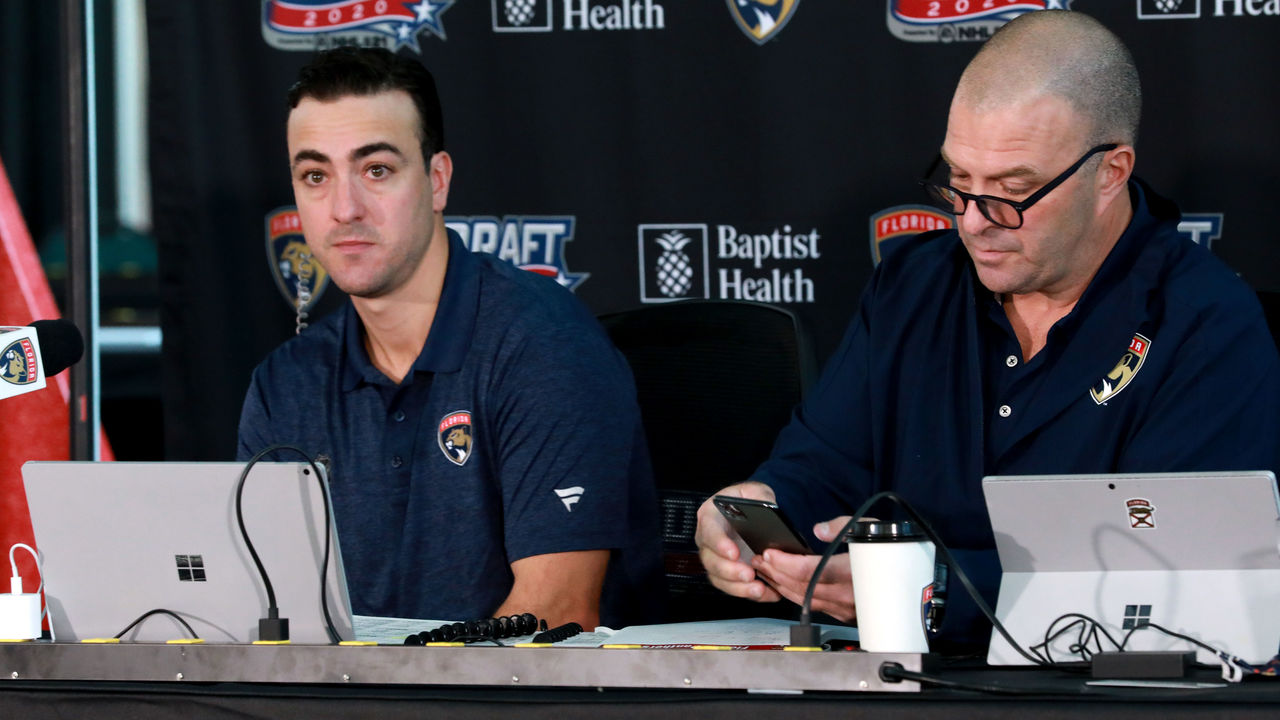 The options for rescheduling include this coming December/January and next June. The first option would give teams the start of 2021-22 to further evaluate the class. The second would extend that window and avoid staging the event in the middle of a season. The NHL could instead hold what one assistant GM called a "summer 2022 hockey convention": Two drafts - one for the cohort of players born in late 2002 and early 2003, and another for those born in late 2003 and early 2004 - in the same city over a week or so (assuming large gatherings have resumed without restriction).
"Going ahead with the draft (this summer) isn't worth the downside of having limited viewings on these kids," the assistant GM said. Imagine the extra buzz back-to-back drafts would generate in the lead-up to free agency.
Added a prominent agent: "I think the players are pretty flexible. But for the teams, why would you want to make arguably the most important investment you make every year without having watched (some of) these guys play?"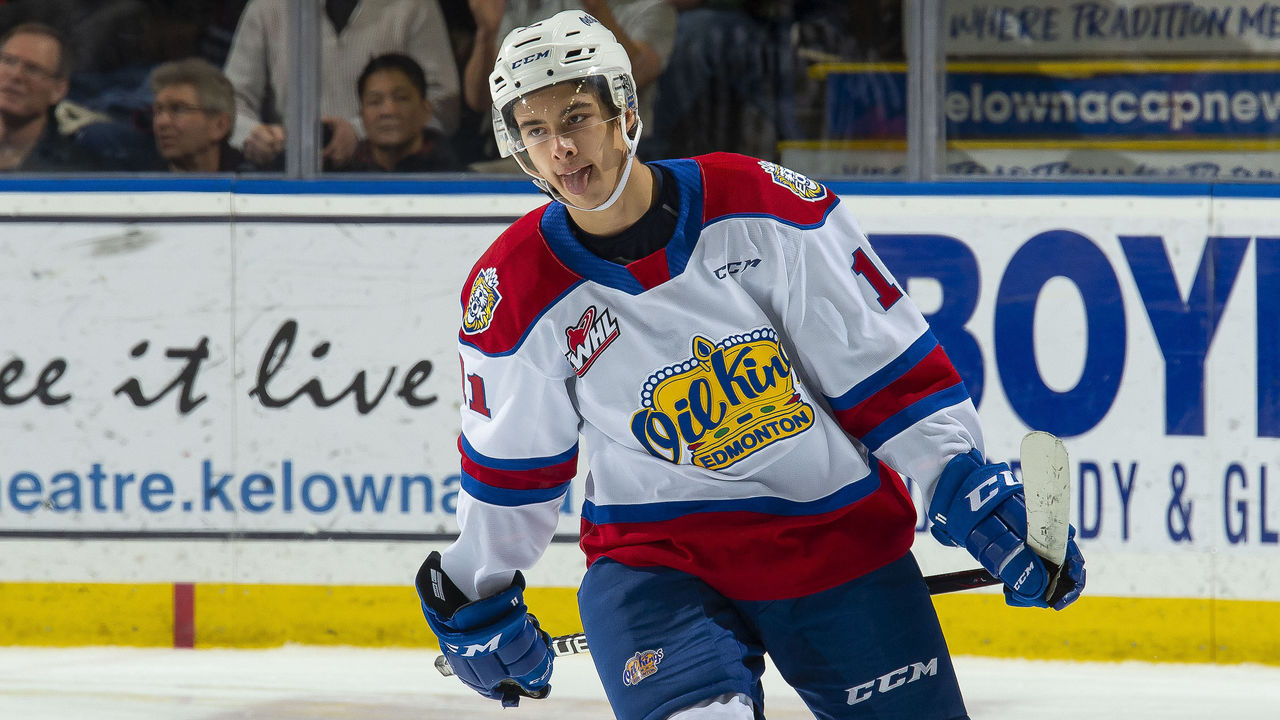 The number of sidelined prospects has decreased over the course of the season. Many top prospects were loaned to teams in Europe, where pro and junior hockey has evaded pandemic-related shutdowns, for the most part.
Barrie Colts blue-liner and potential first overall pick Brandt Clarke has dressed for 23 games in Slovakia's top pro loop. Kitchener Rangers forward Francesco Pinelli has competed in 11 games for a Slovenian team in the Alps Hockey League. Usual junior rivals Mason McTavish (Peterborough) and Brennan Othmann (Flint) are currently Swiss B League teammates.
An overseas loan can often bring ice time, exposure, as well as valuable life experience. However, as another agent notes, the grass hasn't been greener for everybody. "Some of the opportunities people are heading over for aren't that great in terms of living conditions, quality of hockey, all of that," he said.
Another scout feels similarly and points to the conundrum created by unequal opportunities: "Tons of top kids haven't played at all or have been playing in non-traditional European leagues," he said. "Can't do a draft with (little to) no data from the WHL or OHL."
Speaking more generally, a third agent brings up how these unprecedented times have taken their toll on the mental health of so many draft-eligible players, particularly those unable to compete. They've dedicated their lives to chasing the NHL dream and right now there isn't a whole lot they can do to advance their cause.
"I hope that part of it is taken seriously," the agent said of teams assessing the current draft class. "(I hope) that these kids aren't maligned or marked off or crossed out from draft lists because they had mental health issues."
The case against delaying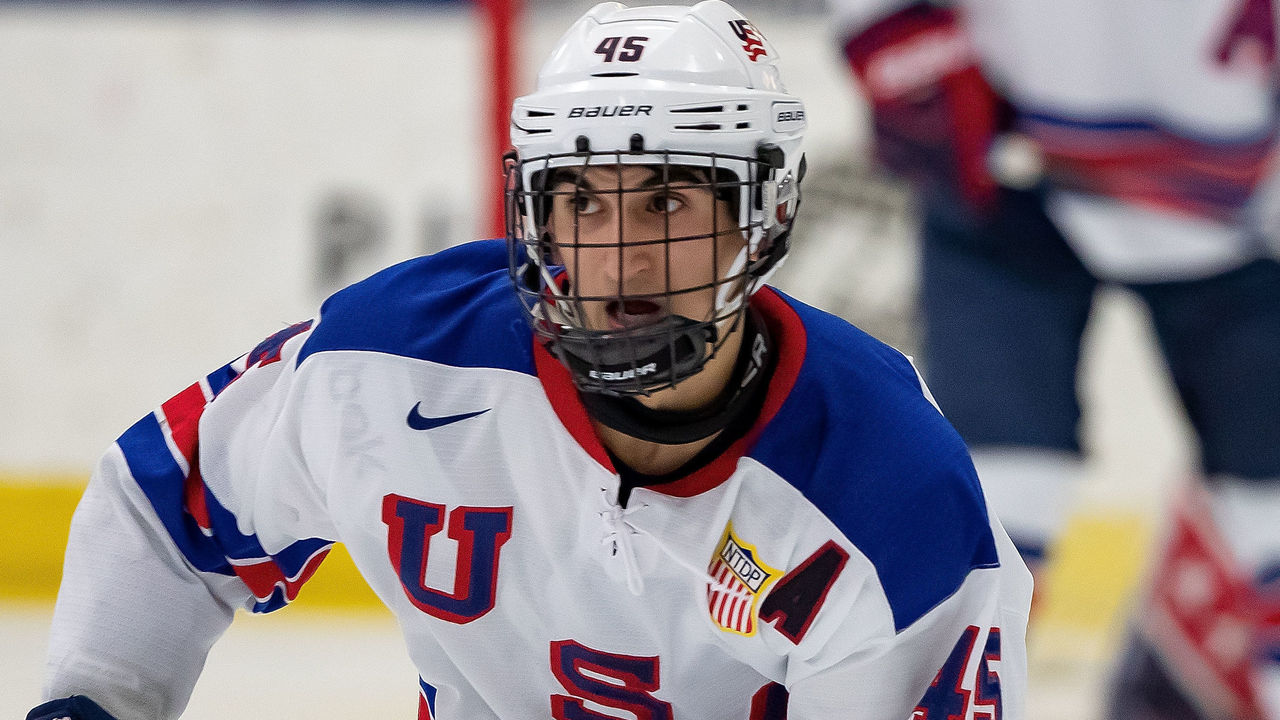 The argument for keeping the draft in July begins with tough love: let's power through this mess and reset in the fall ahead of the 2021-22 season.
"At some point," a scout said, "you've just got to rip the Band-Aid off and get back to a normal calendar."
He adds the current scouting season is far from perfect but all 32 NHL teams (Seattle is scheduled to participate in the draft for the first time) are at the same disadvantage as far as evaluating through video and having incomplete reports on WHL and OHL prospects. "Are you going to delay the whole draft (to cater to) a player pool of somewhere between 30 and 40?" he asked.
Pushing the date would create another problem, since scouts would then be tasked with monitoring players from multiple classes simultaneously. The coverage overlap would adversely affect preparation for 2022.
And, sure, staging the 2021 draft sometime around the next world juniors or in tandem with another draft sounds intriguing. Shoehorning a marquee event into a different part of the calendar, though, would muddy the waters within individual clubs and across the league from a business perspective.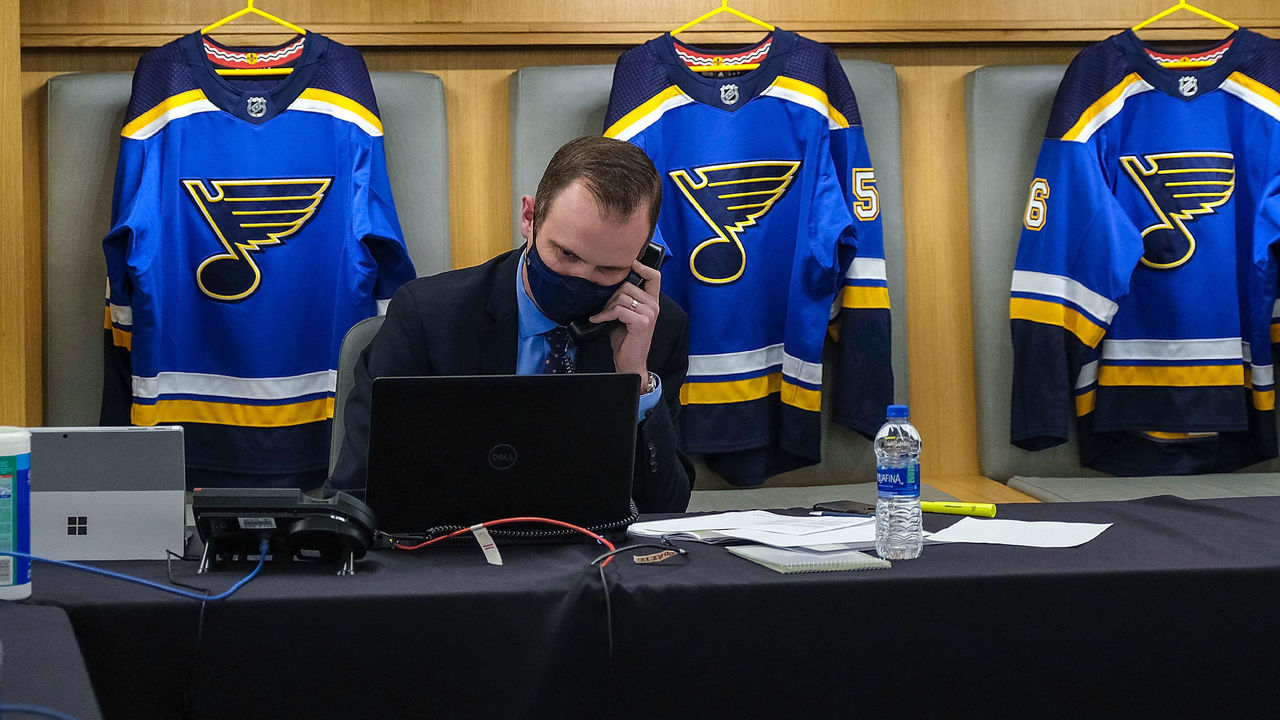 Another scout mentions that contracts for hockey operations employees usually expire on July 1. If a team wanted to part ways with a scout, how would that transpire given that the work is technically ongoing?
More crucially, how would a delay impact the pro timelines of draft-eligible players? For example, the collective bargaining agreement between the NHL and the NHLPA includes specific language about service time. So if a player is drafted later than usual, he is placed on an alternative timeline from other players in the league. Players must wait seven years before becoming eligible for unrestricted free agency. Does that number stay at seven or move to six?
Aside from avoiding a host of CBA-related issues, maintaining the status quo would also reward teams who have safety nets built into their scouting strategy. Some organizations monitor underage players more closely than others, so their book on, say, a WHLer with a handful of games played in 2020-21 won't be blank. They'll have a feel for his skill set and can project accordingly.
"These teams spend millions of dollars on scouting. But you can't just scout a player five or six times and have an opinion on him. That's not responsible management," said a former NHL coach. Scouts and managers, he argues, are paid to also keep a close eye on players from future draft classes.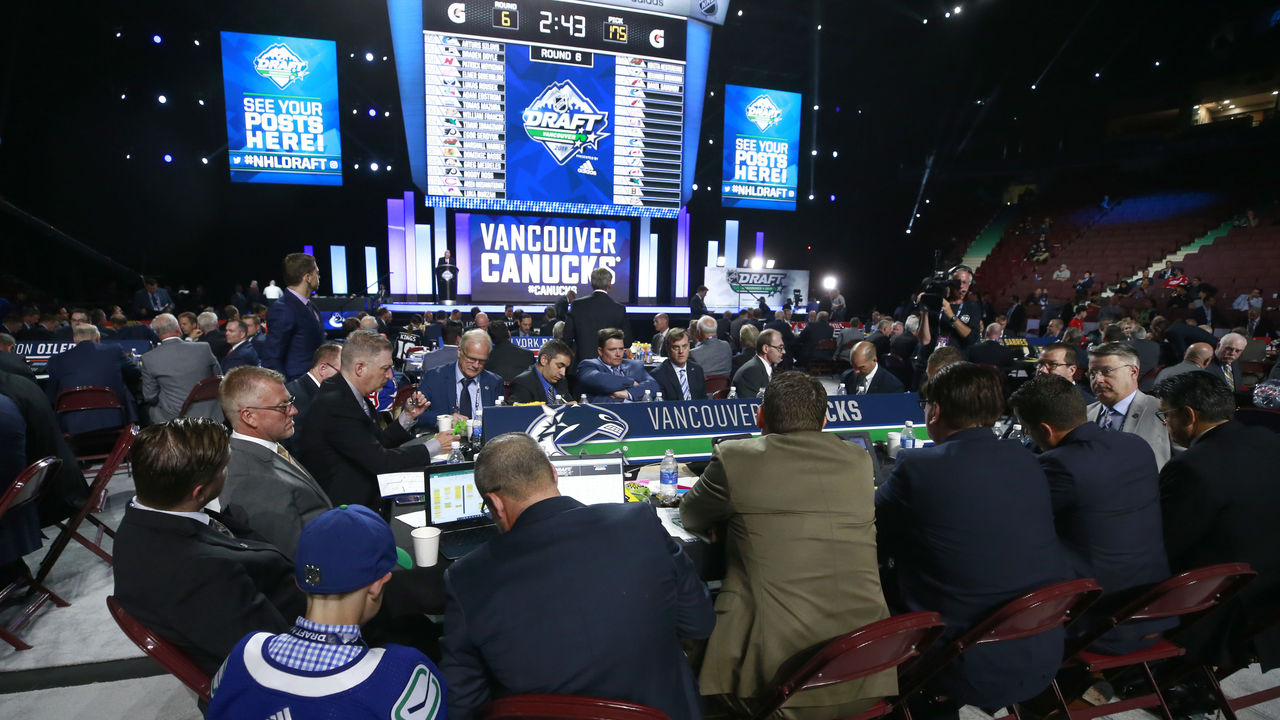 To please the largest group of people, the coach suggests the NHL consider running the draft in July and tacking on an additional two or three rounds. That way, each team gets extra lottery tickets to use on overlooked players. (This is easier said than done since it would likely require NHLPA approval.)
Another idea being tossed around: While it's looking doubtful there will be a scouting combine between now and July, perhaps the league should try to arrange a one-off showcase tournament for sidelined players. It would provide scouts with supplementary material and, again, bridge the gap in the debate.
A second assistant GM is confident the sport's higher-ups will figure out this contentious issue one way or another. "There's a lot of really smart people at the league and within teams, with managers and scouts," he said. "They'll figure out a plan that suits the best for the times we're in."
John Matisz is theScore's national hockey writer. You can follow John on Twitter (@MatiszJohn) and contact him via email (john.matisz@thescore.com).