Ex-NHLer Brantt Myhres channels his past pain into purpose
Kellie Landis / Getty Images
Brantt Myhres' eyes widen when he's asked about the shiny motocross bike in his living room.
"This is the fastest production dirt bike ever made," Myhres said during a recent Zoom call, moving his head away from the camera so his Kawasaki KX500 could fill up more screen space. "They stopped making it 18 years ago when the four strokes came out."
The 65-horsepower, neon-green bike isn't merely a toy for the former pro hockey badass. It's also a reminder of his childhood in Alberta - the good and the bad.
"When I was little, it was a way for me to escape from what was going on at the house," Myhres, 46, said. "I'd head out to the alley nearby and ride for hours on my dirt bike."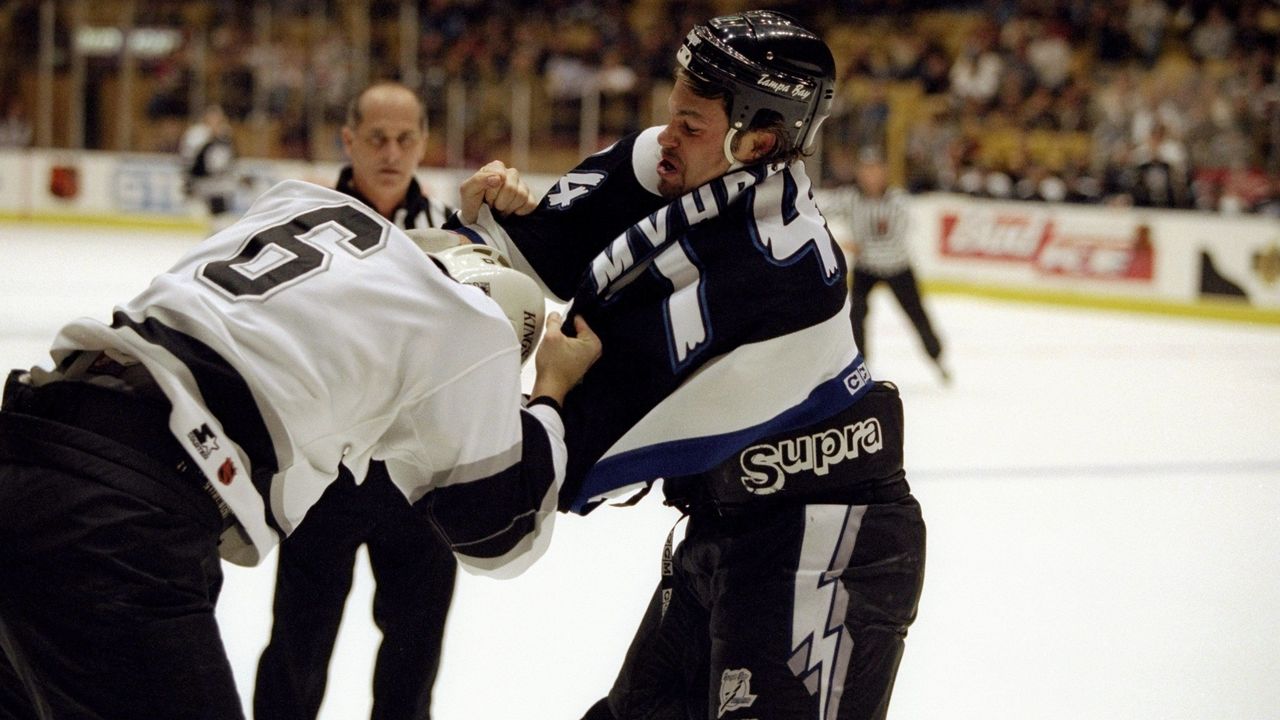 Myhres is the author of a new book, "Pain Killer: A Memoir Of Big League Addiction." In 2006, the NHL handed him a lifetime ban after his fourth drug-related suspension. The autobiography chronicles his difficult upbringing with a distant father and an abusive stepfather, as well as a childhood encounter with a sexual predator he met through the Big Brothers Big Sisters program. It dives deep into the rise and fall of an NHL tough guy who not only went toe to toe with all-time heavyweights like Georges Laraque but also squandered millions of dollars while battling anxiety-induced addictions to alcohol and cocaine.
"This isn't about Brantt Myhres," he said of sharing his life's story. "Yeah, I wrote it, but at the end of the day this is way bigger than me. My hope isn't about book sales; I couldn't care less about that. I've got enough money. This is about the 15-year-old sending me a message, saying, maybe I saved his or her life or their parent's life.
"That, to me, is the juice. Nothing else."
During a journeyman career stretching from 1993 to 2006 and featuring minor-league stops in the IHL, AHL, and EIHL, Myhres picked up six goals and two assists in 154 NHL games as a 6-foot-4, 220-pound winger. He fought 55 times, according to HockeyFights.com, racking up 687 career penalty minutes as a member of the Tampa Bay Lightning, Philadelphia Flyers, San Jose Sharks, Nashville Predators, Washington Capitals, and Boston Bruins.
Off the ice, alcohol became "more important than food." For years, Myhres says, he "couldn't fathom not drinking again" as most social interactions turned into lengthy parties. Over time he even figured out how to temporarily hide his substance abuse from NHL officials, by either supplying fake urine samples or cozying up to the league's testers.
"I was just loving it. I was a kid in a candy store," Myhres said of his ability to skirt the testing system. "But there's a line in the book that's never left me: The NHL told me, 'It's going to come to a point where we're not going to have to bust you. You're going to bust yourself.' And it's so true. I kept grabbing the rope and grabbing the rope, and then eventually I didn't have good urine. I busted myself at the end of the day."
Rock bottom arrived around 2:30 a.m. on Feb. 18, 2008. Myhres, recently retired after an unsuccessful half-season playing in England, was handcuffed in the snow outside of his sister's house. He had blacked out from drinking alcohol for the first time in his life.
"The stuff that I did during the blackout was very scary. I mean, having a knife out and having my sister by her throat … the kids were hiding in the closet upstairs," he said, relaying his sister's recollection. "When I got home that night I remember waking up and just hysterically crying for, I would say, a solid hour. Maybe an hour and a half."
With his daughter Chloe due to be born in five days, Myhres entered rehab for a fifth and final time. He spent six months as an inpatient and another two in an outpatient program.
"At that point I had no hope. I was completely broke financially, and spiritually, and physically. I was broke every which way you could be broke. I think that would have been the turning point," said Myhres, who last week celebrated 13 years of sobriety.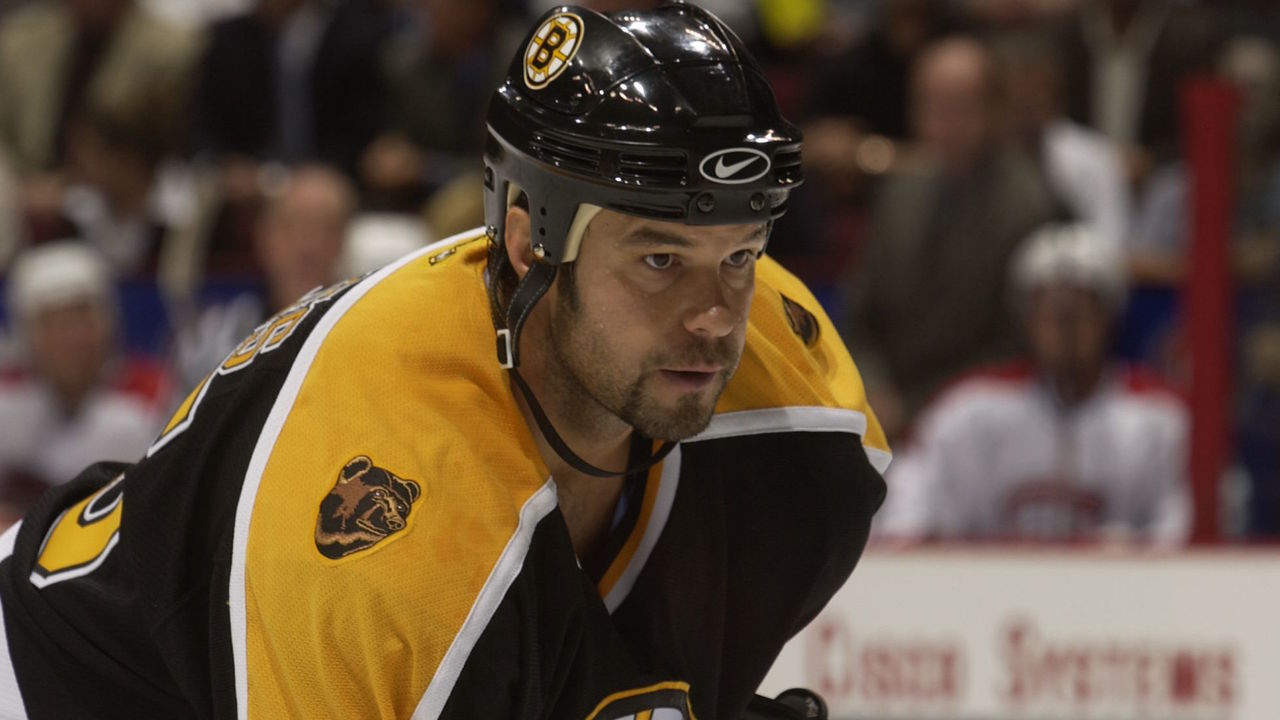 He started writing about his struggles in that Oregon treatment center. Originally, it was purely therapeutic, not meant for public consumption. But eventually his openness and willingness to attack his problems head-on led to a counseling position with the Los Angeles Kings in 2015. He worked as the club's player assistance director for three years.
Ex-Kings coach Darryl Sutter was instrumental in bringing Myhres into the organization. Sutter believed in him then and throughout his dizzying career. Myhres counts Sutter, who coached him in San Jose and became a father figure, and Dan Cronin, the director of the league's substance abuse program, as heroes of his story.
"Dan was a guy who called me on the morning of the 18th, and said, 'Hey, we heard what happened last night. Would you commit to long-term treatment?' I'm like, 'You guys are going to pay for treatment again?' I couldn't believe it," Myhres said. "And he said, 'Don't worry about anything. Just get yourself on a plane.' So I owe so much to the league and the NHLPA for not only investing in the treatment center, and all of that, but they also paid for me to go back to school. They gave me a monthly stipend through the emergency fund. They gave that to me for like four years, and I'm like, 'OK, I've been three years sober and they're still sending me $1,200 a month. Incredible.'"
Armed now with education in substance abuse and behavioral health from Calgary's Mount Royal University, as well as the practical experience from his time with the Kings, Myhres hopes to catch on with another NHL team. He doesn't see the downside in hiring an ex-player to help shepherd active players through issues relating to mental health, substance abuse, or both, like the Kings did with him and the Calgary Flames are doing with alumnus Brian McGrattan.
"I just don't understand," Myhres said of the lukewarm response from a group of 20 teams he's approached since parting ways with L.A. "When you're talking about additional support - they bring in all the nutritionists, health experts, sleep experts, and all of this - they don't really pay enough attention to the mental health side of it. The reality is, one or two guys are going to have issues on every team. That's a guarantee."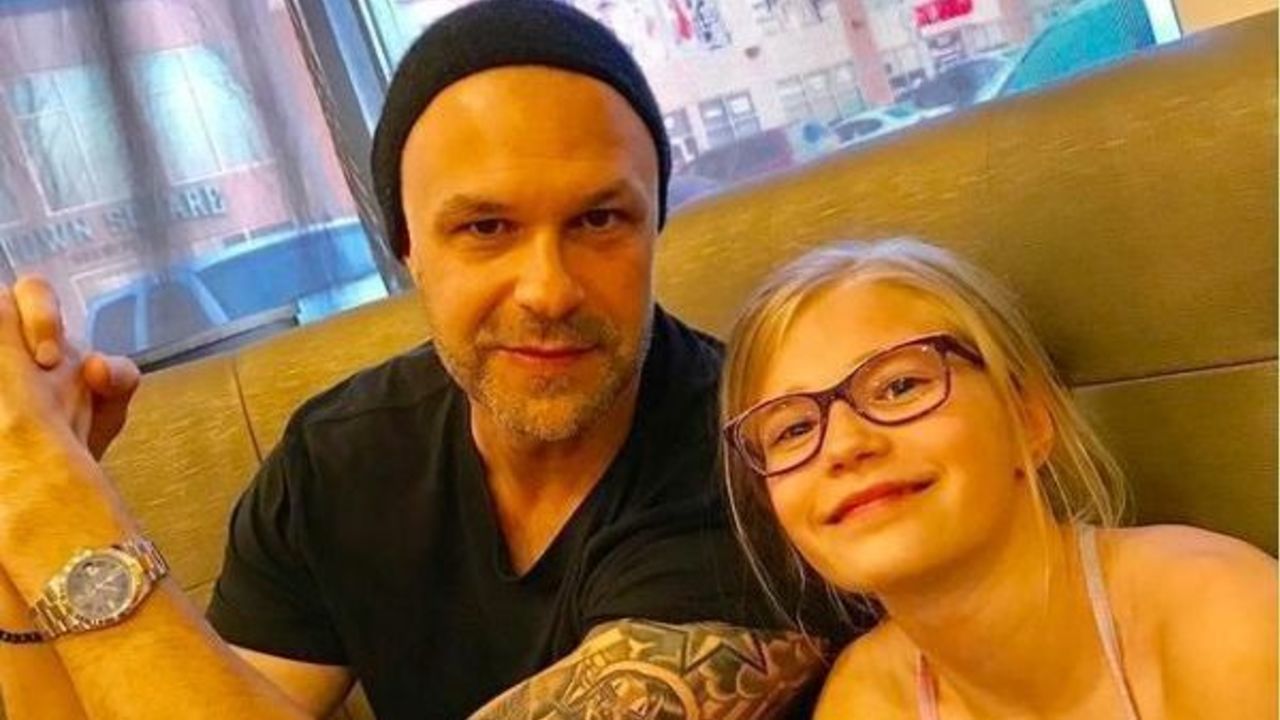 Ahead of the launch of "Pain Killer," Myhres felt compelled to tell Chloe - who turns 13 on Thursday - that the person portrayed in the first half of the book isn't the person he is today. Those nights of hot tubbing with strippers and brawling in bars are long gone.
But Myhres is fully aware of just how powerful addiction can be.
"I've done a lot of work on myself the last 13 years. It's a daily thing for me," he said. "I never look at my sobriety and say I'm out of the woods. Because I'm not."
The dirt bike, which Myhres calls "the beast," is one of the ways he maintains his sobriety. He plans to visit a friend in British Columbia in April to test it out before the weather warms in his hometown of Edmonton.
"Me, with the need for adrenaline, I want the fastest thing that is made," he said with a giant smile. "If I go out on a dirt bike, great. That's OK with me."
John Matisz is theScore's national hockey writer. You can follow John on Twitter (@MatiszJohn) and contact him via email (john.matisz@thescore.com).
Comments
✕
Ex-NHLer Brantt Myhres channels his past pain into purpose
  Got something to say? Leave a comment below!