Kurtis Gabriel has always been the type to take things to the extreme.
As a child of the "Jurassic Park" era, he obsessed over dinosaurs, watching, reading, and talking about them to no end. Even now, he's fascinated by "super predators" like the Tyrannosaurus rex, Allosaurus, and Utahraptor.
"Could tell you way, way more about dinos than the average person," Gabriel recently told theScore. He added with a laugh: "What's not interesting about dinos?"
By 16, though, Gabriel was hooked on something else: nutrition. He started buying his own groceries, teaching himself how to cook, and portioning meals. Going all-in on his body was obligatory if he one day wanted to make a living in hockey.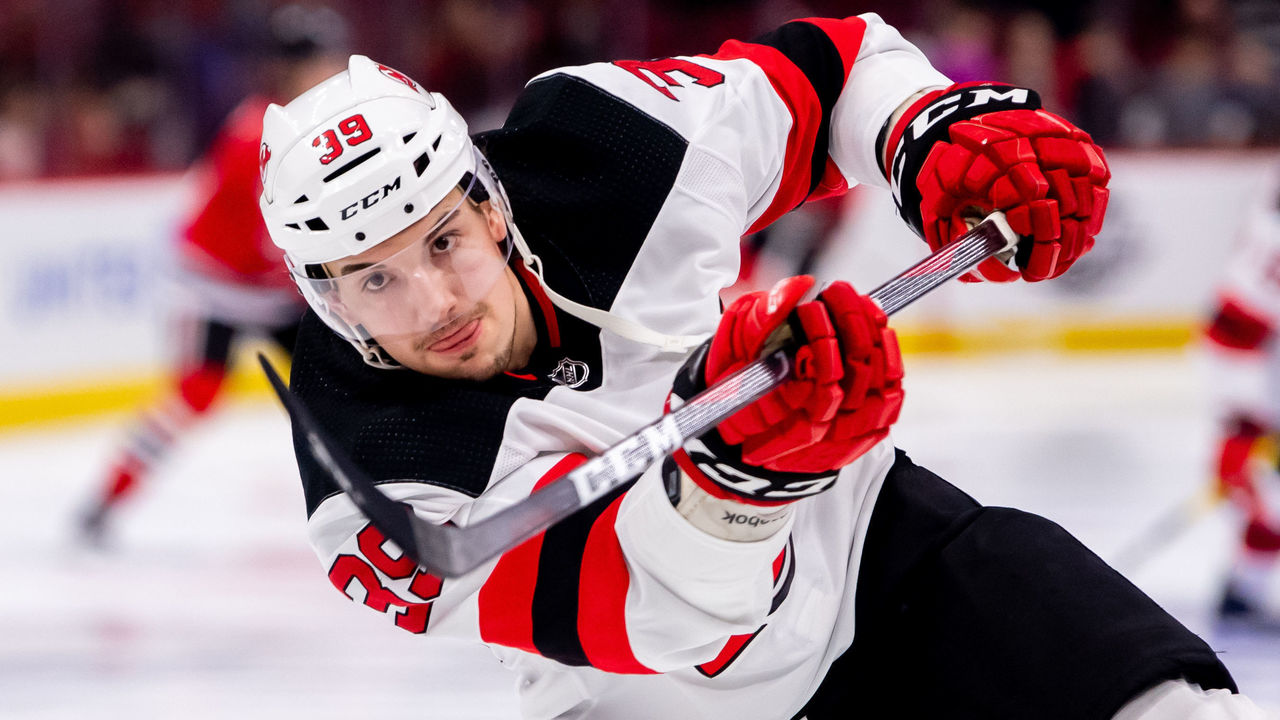 Never an elite talent, Gabriel has leaned into his obsessive gene to crack junior and pro rosters. He made the AHL in 2014 and has appeared in 317 games at that level - plus 38 in the NHL - while splitting time between the Minnesota Wild, New Jersey Devils, and Philadelphia Flyers organizations. The hard-nosed right-winger signed a one-year, two-way deal with the San Jose Sharks in November but has yet to play a regular-season shift this season due to the AHL's hiatus. Currently, he's a member of the Sharks' NHL taxi squad.
Gabriel's predisposition for going all-in is evident in his work away from the rink, too: He's become one of hockey's leading voices on human rights issues. Publicly on social media and privately behind the scenes, the 27-year-old is taking the initiative to educate himself while lending support to groups who regularly face prejudice.
It's a rare day when Gabriel isn't contributing in some way or another to online discourse about equality or mental health.
"Just an ongoing part of my life now," he said. "It's an obligation that we all have as humans - and I really believe this - to help out with these issues."
This wasn't planned. Gabriel "fell into" LGBTQ+ activism on Feb. 25, 2019.
After rolling rainbow tape onto the shaft of his stick for warmup on Pride Night in New Jersey, Gabriel decided to keep it on for the game because re-taping seemed like an annoying task. Tape is tape, regardless of color.
Then he scored a goal, and the replay of his exuberant celebration went viral.
"I wasn't comfortable doing this right off the bat. I just wore the Pride Tape and - boom! - I'm an activist," Gabriel said. He added, "I had to work at it. I had to get comfortable."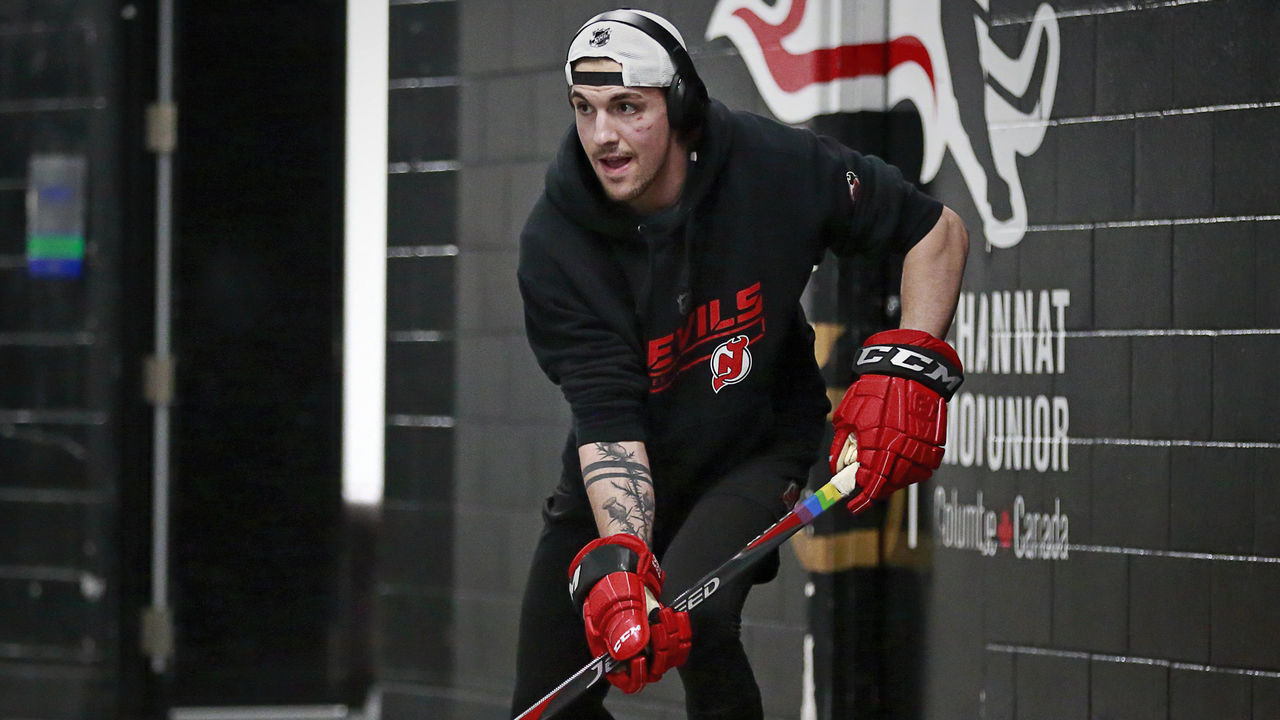 Around this time, one of Gabriel's friends became estranged from her family after coming out as a lesbian. That injustice motivated Gabriel to march in the 2019 Toronto Pride parade. Today, he continues to use Pride Tape, and he recently became the proud owner of two pairs of skates featuring rainbow decals.
Gabriel has also developed a strong bond with Brock McGillis, the first out men's professional hockey player. Though he was initially intimidated by McGillis' outspokenness on LGBTQ+ issues, Gabriel's passion for the cause went from casual to intense once he began to understand McGillis' perspective.
"I started to see somebody who really wanted to learn, who had taken the time to learn, and who wanted to learn even more," McGillis said. "Kurtis was open to not just hearing what I said and taking it as reality but investigating it on his own and making decisions for himself. I really respected that."
McGillis and other community leaders, influencers, and academics are in the process of finalizing a not-for-profit support group for empowering LGBTQ+ people in sports. Gabriel attends meetings for the group whenever the Sharks' schedule allows. On his own time, he offers his takes on the good and the bad of sports culture through Instagram and Twitter.
Gabriel said parents of minor hockey players have contacted him to say his unabashed allyship has provided their kids with a well-rounded role model. One young Sharks fan messaged him during training camp, informing Gabriel that his work gave him the courage to speak up against the use of homophobic language at the rink.
"That was pretty cool to me," Gabriel said. "I sent that one to Brock. He told me I was making my own little shift-makers from what I was doing."
Then there are these types of unsolicited messages:
Of course, Gabriel's activism isn't well-received by everybody. His inboxes aren't immune to hateful messages sent mainly from anonymous accounts. This particular part of his life can be both frustrating and infuriating.
"Why does anybody care how anybody else lives their life?" Gabriel said. "It just shows how insecure our society is, how rampant the mental health problem is because people just can't worry about themselves."
He added: "You've got to extend compassion to them if you want them to meet you in the middle and, at least, learn. You can't just attack them."
On the ice, Gabriel isn't afraid to stick up for his teammates. Standing 6-foot-4 and 200 pounds, he's been assessed 11 NHL fighting majors, according to HockeyFights.com - roughly one fight every three games. Off the ice, he's managed to channel that protective energy in other ways.
When George Floyd's killing in the custody of white police officers in May sparked a global civil rights movement, Gabriel joined protesters in his offseason home in London, Ontario. When the NHL postponed games during the 2020 postseason, he published a spirited video urging fans not to look at Black Lives Matter as a political campaign ruining sports. It's strictly about human rights, he pleaded.
"I was naive to these things," he said in the video. "Now I'm woke to them."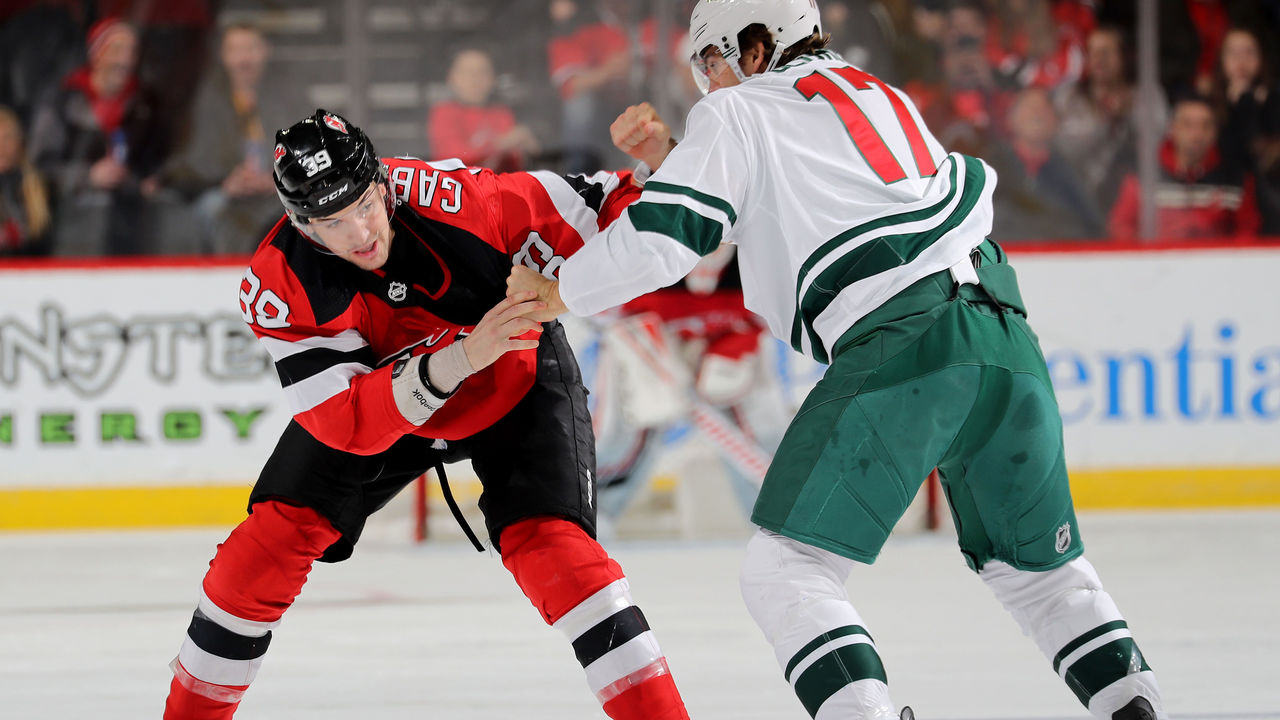 Jordan Dabney, a graphic designer for the Black Girl Hockey Club, applauds Gabriel for his continuous support of Black people, and she wishes other white players - and the NHL itself - would follow suit. The BGHC launched its Get Uncomfortable Campaign in September, and it uses the word "uncomfortable" for a very specific reason. "Progress is rarely easy and often requires being open-minded and vulnerable," the BGHC states on its website.
"No one is born hateful," Dabney said. "Everything, from racism to homophobia, is a taught habit. So if you don't put in the time and the effort to change that way of thinking, to change that way of living, then there's not going to be a change."
Gabriel and his mom Kim have been reading Layla F. Saad's book, "Me And White Supremacy." Together, they've learned about terms like white fragility, white superiority, and white exceptionalism. "It's everywhere," Gabriel said of white fragility, the kind of defensiveness and dismissiveness that prevents progress.
"The first part of being an ally is the willingness to listen, the willingness to be aware of things that you, yourself, cannot or do not experience," Dabney said when asked about allyship in general. "Listening is a huge part. And so is starting conversations you wouldn't normally have. That's huge."
Gabriel is an advocate for mental health awareness in large part because he lost his father to suicide when he was 10. Last week, ahead of Bell Let's Talk Day in Canada, he shared the story in a Twitter thread about being "sick, not weak."
"He ended his life by running at a full-steam-ahead train," Gabriel said of his dad, who had a doctor's appointment scheduled for the week after he died.
He continued: "My dad would still be here if he asked (for help) again. He asked once, and it wasn't enough. He needed to ask again. He didn't have that in him. Or, he had it in him, and he just thought that (asking for help) would be showing weakness or vulnerability as a man."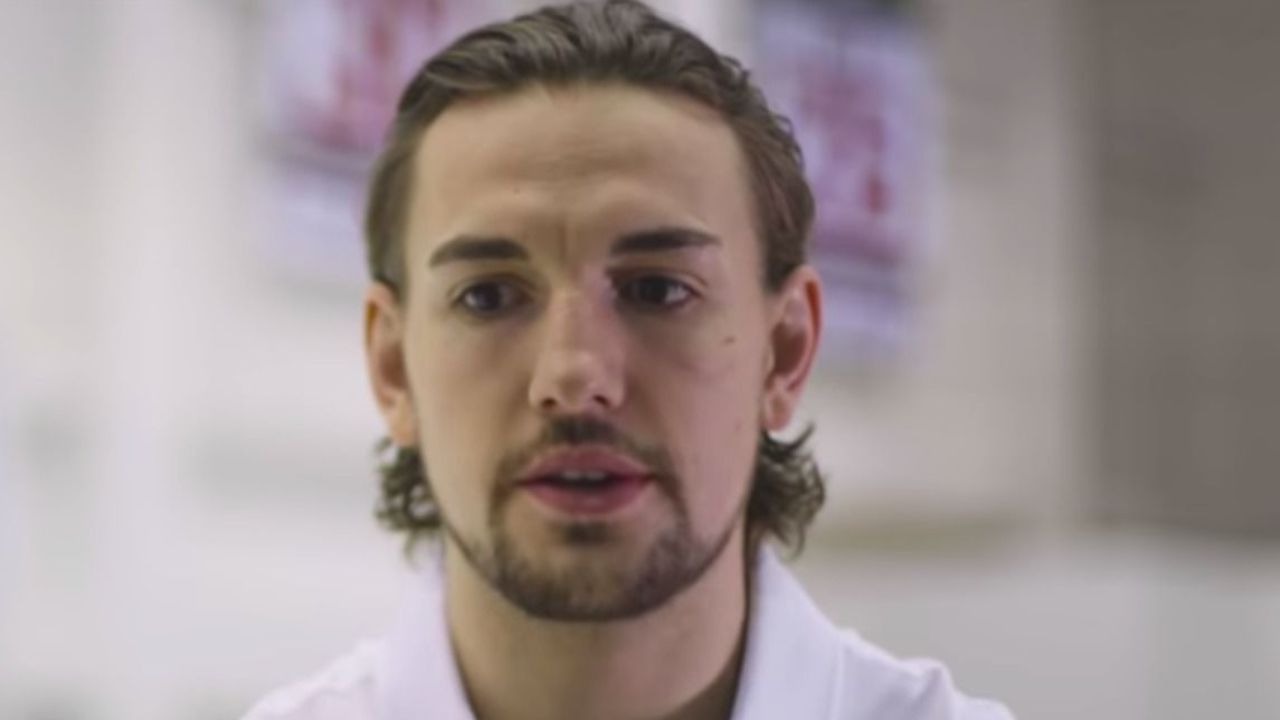 In 2019, Gabriel made a video with the Shared Grief Project about dealing with the loss of a parent at a young age. "I think it (has) connected that he had such a major loss, such a major trauma," Shared Grief co-founder Todd Arky said of the video's impact on other grieving kids. "When you live your life through that and don't let it knock you too far off course, you already exhibit some significantly important capabilities. That's one of the reasons he is who he is."
Whether it's human rights or mental health, Gabriel has some hard and fast rules: Treat people well. Be empathetic. And don't be afraid to step out of your comfort zone. That's what he's tried to do lately, and though he's the first to admit he hasn't mastered allyship, he feels like a "guinea-pig ally" who's laid out a template for others to follow.
Gabriel's hockey career may never advance past the margins of the NHL, but his perspective on life has grown beyond that after he went deeper into something other than dinosaurs, nutrition, or hockey. Instead of stressing about a turnover the day after a game, he can direct that energy elsewhere.
"Before, it was like, 'Hockey sucks so life sucks. I identify as a hockey player,'" he said. "Now, it's like, 'I'm a person who helps out with much bigger things than me,' which gives me a lot of meaning.
"And then I step out of that and can be a crazy dude on the ice who can fight. It's awesome."
John Matisz is theScore's national hockey writer. You can follow John on Twitter (@MatiszJohn) and contact him via email (john.matisz@thescore.com).