21 predictions for the 2020-21 NHL regular season (and beyond)
The 2020-21 NHL season could very well end up being the most unpredictable season in recent memory thanks to COVID-19, division realignment, and other factors. With that in mind, let's get to 21 predictions - some complete long shots and others that are realistic. Here goes nothing:
1. Auston Matthews earns his first "Rocket" Richard Trophy
There are three reasons why Matthews will lead the NHL in goals. One, the Maple Leafs sniper has shown he's worthy: Since debuting in October 2016, Matthews ranks second in goals and goals per game with 158 and 0.56, trailing only Alex Ovechkin (181, 0.58) while edging out David Pastrnak (155, 0.53) and Nikita Kucherov (153, 0.50). Two, Matthews' wingers to start the year - Joe Thornton and Mitch Marner - are elite playmakers. Three, perennial "Rocket" Richard winner Ovechkin could finally hit a wall, Pastrnak is starting the year on the sidelines, and Kucherov is out for the entire regular season. Leon Draisaitl, Jack Eichel, and Nathan MacKinnon will surely provide stiff competition for the scoring crown, but Matthews is the preseason front-runner.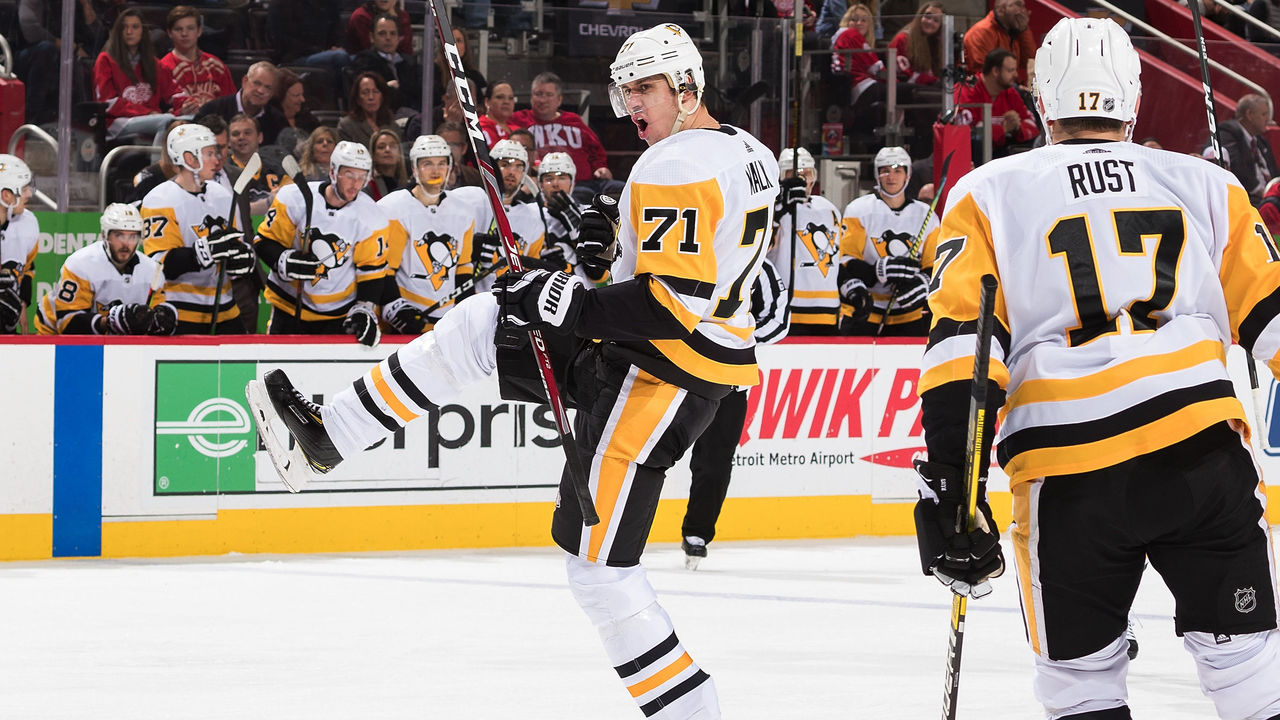 2. Penguins' Zucker-Malkin-Rust line is unstoppable
Pittsburgh's top-six forward group is almost unfair. Sidney Crosby and Jake Guentzel power a line with Evan Rodrigues, while Evgeni Malkin anchors a second trio with Bryan Rust and Jason Zucker. That "second" line is going to destroy in 2020-21. Malkin and Rust jelled in 2019-20, with the Pens outscoring opponents 45-30 with both on the ice at even strength. Zucker, who spent most of his 15 games alongside Crosby after coming over from Minnesota, should be a perfect fit. All three are strong on the puck, capable of scoring 20 goals in a 56-game season, and skate like the wind. Don't be surprised if it's the Malkin-led line - not Crosby's trio - that paces the NHL in production.
3. Connor McDavid/Nathan MacKinnon debate quiets down
After a couple of years on top, McDavid's been demoted to arguably the best player in the world thanks to a tremendous 2019-20 showing from MacKinnon. In 2020-21, though, McDavid will remind us who's boss. He had a whole five months to stew over the MacKinnon lovefest and the corresponding chatter about McDavid's shortcomings as a defender. Motivation, individually and at a team level, will be at an all-time high. And, unlike his summer of 2019, which was dominated by rehab, McDavid spent this offseason working on his game. Now, this isn't to slam MacKinnon - he'll be his usual force of nature. He might even lead the league in scoring. Who knows. The point is, McDavid will regain his best-player-on-the-planet status.
4. 2020-21 becomes the year of the rookie goalie
Listen, Alexis Lafreniere is going to absolutely kill it on Broadway. Ditto for Kirill Kaprizov in St. Paul. The two most highly anticipated members of the incoming rookie class shouldn't be ignored. But with a pair of promising goalies - Igor Shesterkin of the Rangers and Ilya Sorokin of the Islanders - also eligible for the Calder Trophy and playing in good team environments, it's not a stretch to suggest the rookie-of-the-year conversation will end up focused on the crease. With small sample sizes due to the shortened regular season, a hot stretch from one - or both - of these 25-year-old Russians could go a long way in winning over voters and NHL fans at large.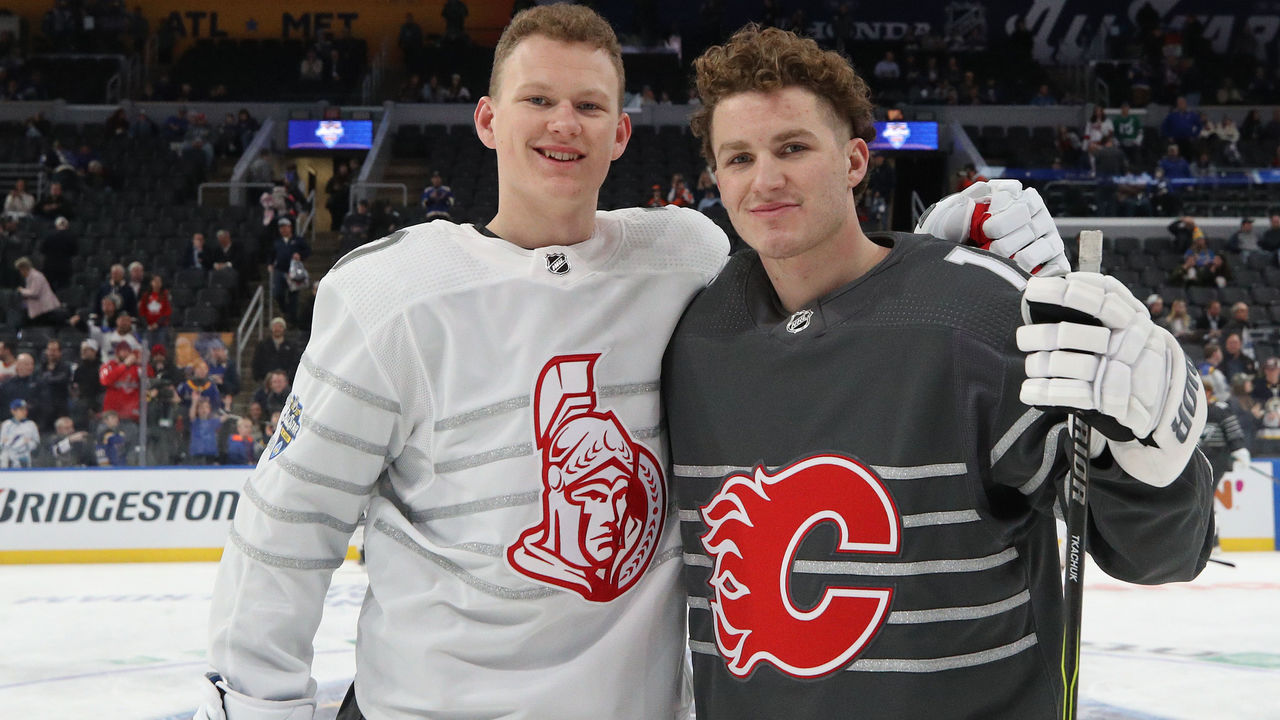 5. Tkachuk brothers post Gordie Howe hat tricks in the same game
Recording a Gordie Howe hat trick (one goal, one assist, and one fight in the same game) is a rare feat these days. Fighting is nearly extinct and the list of NHLers who employ a rough-and-tumble style and contribute offensively is about a dozen names long. Brothers Matthew Tkachuk and Brady Tkachuk are definitely on that list, however, and if their health allows, the sport's best sibling rivalry will be a go nine times in 2020-21. This prediction is admittedly a long shot, considering neither has a Gordie Howe hat trick right now. But if there was ever a scenario in which the Calgary Tkachuk and the Ottawa Tkachuk posted one, it would happen during a North Division battle.
6. Patrick Marleau sets record for games played, promptly retires
There won't be much to celebrate in San Jose this season. The Sharks have relocated to Scottsdale, Arizona, to start 2020-21 and on-ice expectations are relatively low. Marleau's pursuit of the games-played record, then, counts as excitement. The 41-year-old is set to play his 23rd NHL season - and 21st in a Sharks uniform - with 1,723 games to his name, good for fifth all time. The record, held by Gordie Howe, is 1,767. That 44-game difference is 79% of the regular-season schedule. It's a difficult but doable task for a guy who's on a league-minimum contract and not nearly as effective as he once was. Marleau is an icon in the Bay Area and beloved across the NHL. He deserves this chase and one last moment as he, presumably, skates off into the sunset.
7. Taylor Hall finds better chemistry with Eric Staal than Jack Eichel
As of this writing, the Sabres' top line features Jack Eichel between Taylor Hall and Tage Thompson. The second line has Eric Staal centering Victor Olofsson and Sam Reinhart. It's an enviable top six, especially by Buffalo's perennial bottom-feeder standards. Stylistically, though, swapping the two left wingers - Hall and Olofsson - would make a ton of sense. Both Hall and Eichel excel at transporting the puck through the neutral zone and, generally speaking, love to possess the puck in the offensive zone. So there might not be enough puck to go around if they're sharing the ice on a regular basis. The coaching staff obviously knows this, but you can't blame the Sabres for loading up the top trio to start. Watch for some line juggling in Buffalo as the season moves along.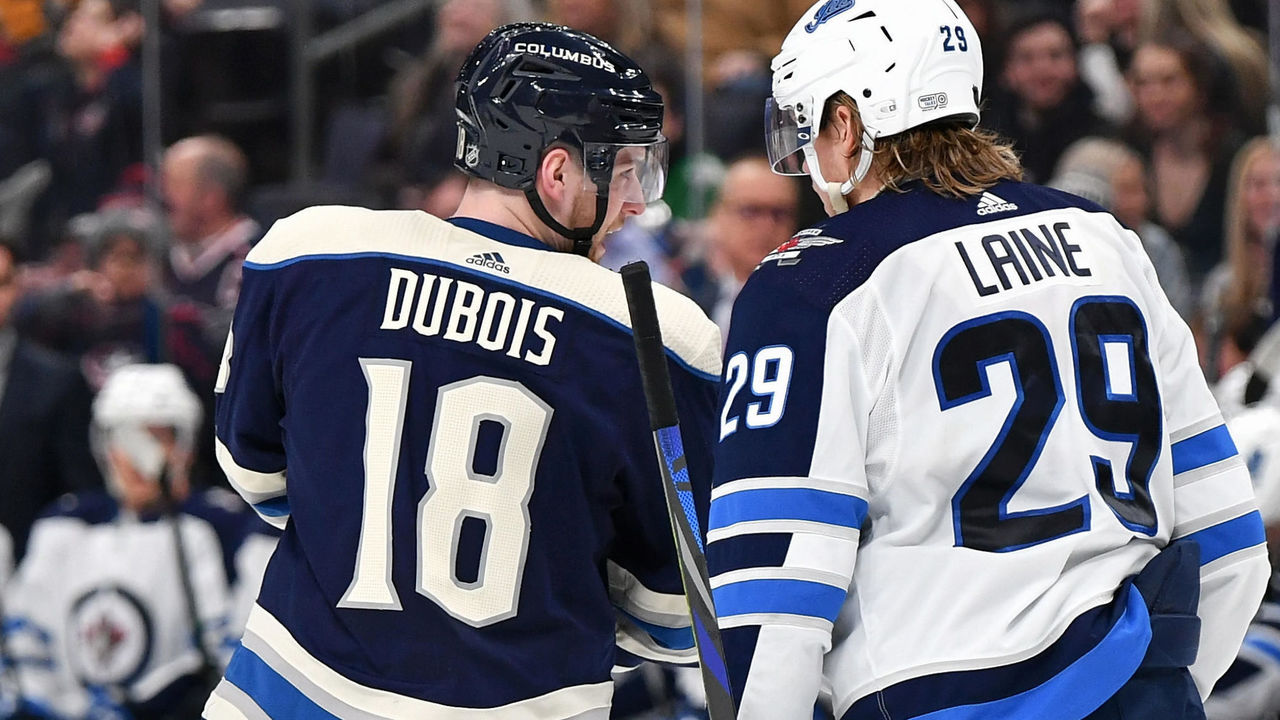 8. Pierre-Luc Dubois stays longer than Patrik Laine
The reported trade demands made by Dubois and Laine are similar but different - similar because they're two 22-year-old stars trying to force their way out of small markets, different because Dubois is under contract for this season and next while Laine is a restricted free agent next offseason. With the Artemi Panarin and Sergei Bobrovsky sagas of 2018-19, the Blue Jackets showed that they're capable of plowing through drama. The Jets, on the other hand, have a strong leadership group that must be frustrated with the timing of Laine's request. Winnipeg's core won't be intact forever and the North Division is wide-open. If a team ponies up a high-end defenseman, there's incentive for the Jets to trade Laine ASAP, whereas the Dubois situation appears to be headed for a divorce further down the line - perhaps next offseason amid the expansion draft, entry draft, and free agency.
9. The Wild are exciting - for a change
Year after year, we bemoan the boringness of the Wild. They're always in the mushy middle of the standings and their players don't often capture the attention of folks outside of Minnesota. This year should be different. The arrival of Kirill Kaprizov instantly makes them must-see TV. Same for the presence of Marco Rossi, who's out with an upper-body injury to start the year but is expected to see at least six NHL games. Kevin Fiala scored 14 goals in the final 18 games of the 2019-20 regular season, so he's a player to monitor closely. Jared Spurgeon and Jonas Brodin could be one of the most effective defense pairings in the league. The meh goaltending duo of Cam Talbot and Alex Stalock will be an adventure. And the Wild are favored to claim the fourth playoff spot in a top-heavy West Division.
10. Jack Hughes leads all second-year players in points
Last season wasn't pretty for Jack Hughes. He had a Patrik Stefan-level rookie campaign, picking up just seven goals and 21 points in 61 games. His underlying numbers weren't encouraging either. Still, expect a redemptive 2020-21 from the 2019 top pick. The Devils, as an organization, have stabilized, which couldn't be said last year, when the coach and general manager were both fired and Taylor Hall was traded. Hughes, who struggled with the physical elements of the NHL, has added 14 pounds of "pure muscle" to his 5-foot-11 frame over a 10-month break. And, to be frank, he's simply too freaking good - that skating, that vision, that playmaking - to repeat those icky results. Hughes' competition for top point-getter among sophomores includes Victor Olofsson, Dominik Kubalik, Denis Gurianov, Nick Suzuki, Cale Makar, and his brother, Quinn Hughes. Yep, Jack 2.0 can lead this group.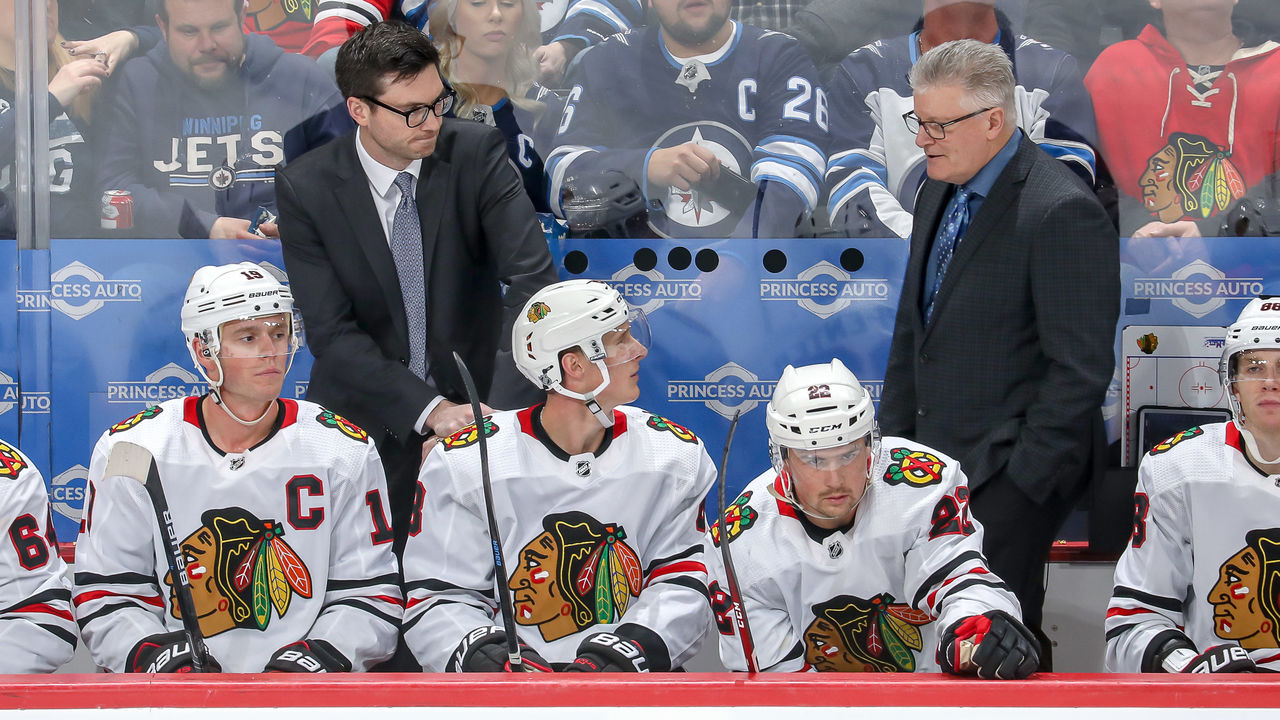 11. Coyotes finish last in offense; Blackhawks finish last in defense
It's not every year that you can look across the league ahead of opening night and confidently identify the teams likely to finish last in goals for per game and last in goals against per game. There's usually plenty of competition for these lowly distinctions. But in 2020-21, the firepower-deprived Coyotes and the Blackhawks, with no true No. 1 goalie and a subpar blue line, are easy targets. Seriously, who on Arizona's roster beyond Phil Kessel, Clayton Keller, Nick Schmaltz, and Barrett Hayton is going to ignite the attack? How exactly is Chicago, a club that allowed a league-high 30 scoring chances per 60 minutes of five-on-five action last year, going to keep the puck out of its net when Collin Delia and Malcolm Subban are sharing the crease?
12. Josh Anderson outscores trade buddy Max Domi
October's Anderson-for-Domi trade was a classic change-of-scenery swap. In moving to Montreal, Anderson cleansed his palate after recording just four points in an injury-ravaged 26-game season. Meanwhile, Domi fell out of favor with the Canadiens, barely playing in the bubbled postseason, but has managed to slide into the Blue Jackets' No. 2 center spot. Both forwards are attempting to recapture their form from 2018-19, when Domi bagged 28 goals and Anderson potted 27. Now, who bounces back in a greater way? Anderson feels like the smarter pick. His rare combination of size, skating, and sniping should mix well with a Habs forward group that has multiple playmakers but could use another natural finisher. Plus, Domi might be forced to alter his style a bit within John Tortorella's defense-first system.
13. Predators sell at trade deadline
In terms of timelines and trajectories, the Predators are one of the league's most perplexing teams. Nashville competed in the 2017 Stanley Cup Final and won the President's Trophy in 2017-18 but has since advanced past the first round of the playoffs only once. The roster, as usual, lacks dynamic forwards; Ryan Johansen, Matt Duchene, Viktor Arvidsson, and Filip Forsberg don't quite qualify as "game breakers." Then again, the team has no issues between the pipes or on the back end, with Roman Josi leading possibly the NHL's best blue line. Still, the Preds might miss the playoffs in a Central Division featuring Tampa Bay, Carolina, Dallas, Columbus, and Florida. Is this the year David Poile, the club's GM since 1997, pivots to a deeper retool? He already has $5 million in cap space, which could be used during next offseason's transaction period. If things go south on the ice, moving more money out and adding more draft picks at the deadline would be the right call.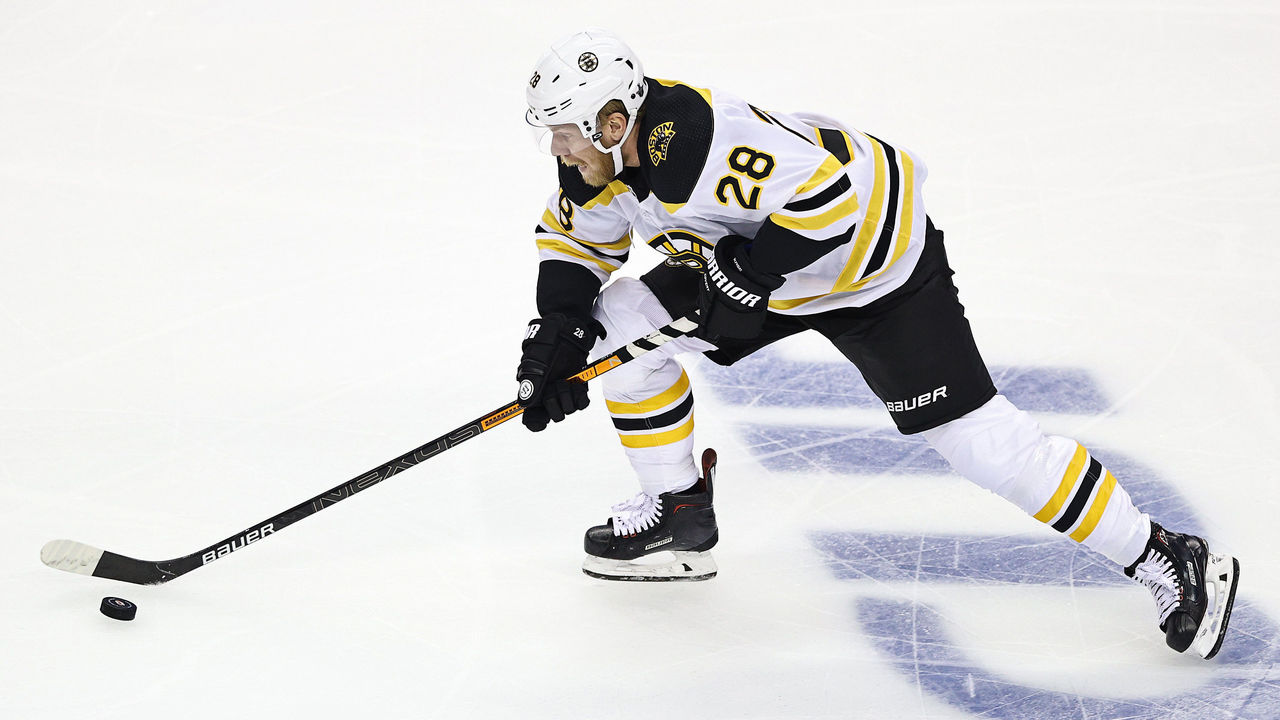 14. Analytics darling Ondrej Kase (finally) breaks out
Two summers ago, Ondrej Kase, then a member of the Ducks, led The Athletic's list of the top 10 breakout candidates for 2019-20. Last winter, The Hockey News dubbed Kase a "potential breakout star" after Boston acquired the right winger from Anaheim. Those are only two examples, as Kase has been a so-called "analytics darling" as far back as 2018. The case for his imminent emergence has largely focused on the potential of him seeing more ice and playing with high-quality linemates. Kase, who is in his prime at 25, has shown flashes of brilliance, posting a career 53.5% Corsi For rating and elite per-60 minute stats through 204 NHL games. This coming season, with star David Pastrnak expected to miss a few weeks of action, the Bruins will be moving pieces around on the lineup card. Kase could have a golden opportunity.
15. Norris Trophy voting pits youngsters against mid-career guys
A season removed from a fascinating Calder Trophy battle between Cale Makar and Quinn Hughes, as well as a brilliant postseason from Miro Heiskanen, the Norris Trophy debate is going to be heated. You have the 23-and-under cohort - Makar, Hughes, Heiskanen, Adam Fox, Rasmus Dahlin, Thomas Chabot - colliding with a mid-career group headlined by Jaccob Slavin, Seth Jones, Alex Pietrangelo, Roman Josi, John Carlson, and Victor Hedman. (If such a thing were possible, there might be too many excellent defensemen in the league right now.) The 2019-20 Norris voting process spit out a top five of Josi, Carlson, Hedman, Pietrangelo, and Slavin. Count on at least two of the 23-and-under guys to crack the 2020-21 list.
16. 2020-21 determines if Alex Ovechkin has a real chance at goals record
Alex Ovechkin enters the season 188 goals behind Wayne Gretzky on the all-time list. His 706 tallies in 1,152 games are a remarkable feat, yet outside factors have once again conspired against the Capitals captain. COVID-19 robbed Ovechkin of 13 games last year and is limiting him to a maximum of 56 games in 2020-21. (Also of note, he appeared in only 48 games in 2012-13 because of the lockout.) In other words, the 35-year-old is running out of runway. If he hits 34 goals this year - the equivalent of 50 goals in an 82-game season - the Russian marksman would still be 154 goals short of the record. That's roughly five more 30-goal years or roughly three more 50-goal years. So, even if the goals continue to roll in, simply scoring often won't be enough. Ovechkin will need to score a lot this season and then continue to score a lot while remaining healthy for another three to five years.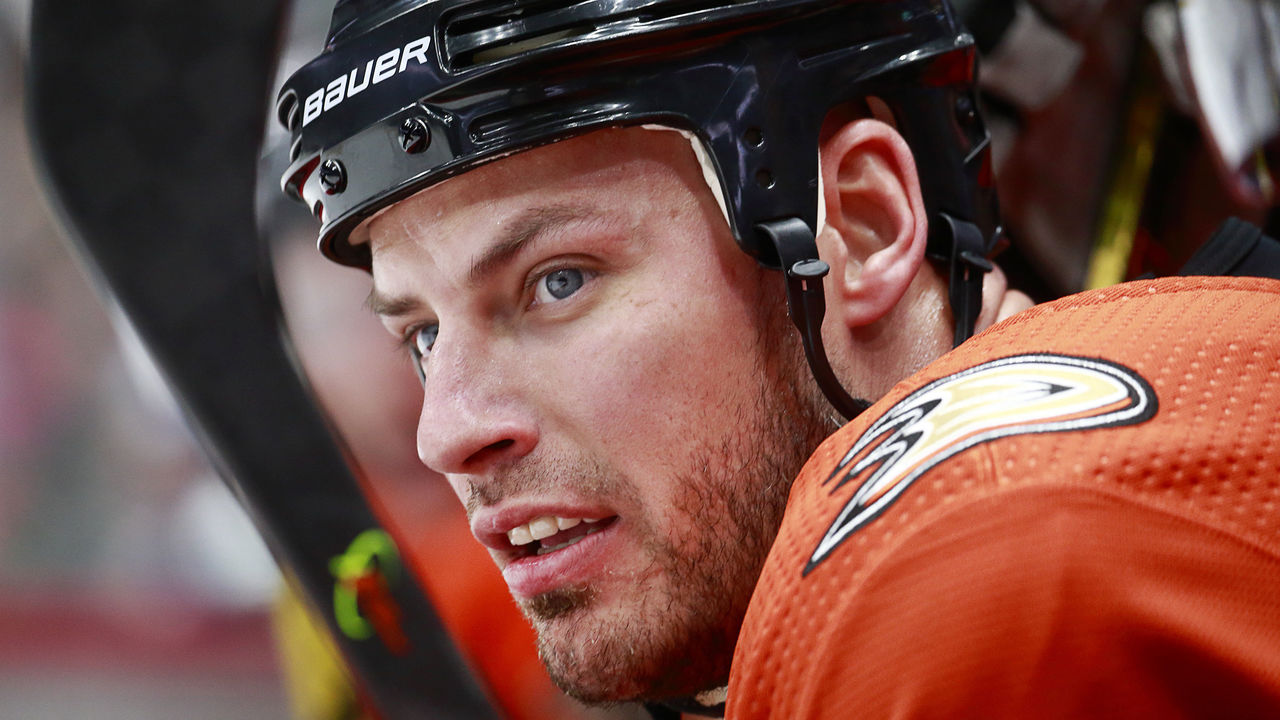 17. Upcoming UFA class loses luster
Relative to the transaction-happy NBA, the NHL stages a tame free agency period. The brightest stars tend to stay put, curtailing the number of jaw-dropping developments. The upcoming UFA class probably won't reverse that trend when the market opens on July 28. The list of pending UFAs who qualify as a "big name" includes Alex Ovechkin, Dougie Hamilton, Gabriel Landeskog, Taylor Hall, Ryan Getzlaf, Tuukka Rask, David Krejci, Paul Stastny, Phillip Danault, Eric Staal, Kyle Palmieri, Ryan Nugent-Hopkins, Pekka Rinne, and Frederik Andersen. On the surface, that's an average UFA class. But, the issue - from an entertainment standpoint, anyway - is that Hall, Getzlaf, Danault, Staal, and Andersen are the only players from that group of 14 who seem destined to test the market. The other nine appear primed to either re-sign with their current clubs or, in the cases of Rask and Rinne, maybe retire.
18. League save percentage dips below .910
The average save percentage in the NHL has been slowly sliding over the past handful of years. It's gone from .915 in 2015-16 to .910 the last two seasons. In 2020-21, a perfect storm of factors could push the league SV% below .910 for the first time since 2008-09 and closer to the post-lockout lows of .905 and .901. The absence of exhibition games should lead to extra goals in the early going. Historically, scoring is high in the first month or so of action anyway, and that first month should have a greater impact on the final numbers in a four-month season. Plus, we can use the 48-game 2012-13 campaign - where the league save percentage drooped to .912 from .914 - as precedent.
19. Tyler Johnson has huge year, ends up in Seattle
The "Tyler Johnson Revenge Tour" has a nice ring to it, doesn't it? The twist is that the Lightning forward hasn't been traded or left Tampa Bay via free agency. He's still a member of the only pro hockey franchise he's known. So, oddly, the revenge tour will be against his own club and GM Julien BriseBois, who placed him on waivers this offseason because of the roster's cap constraints and again Monday just to slip under the cap for opening night. In both cases, Johnson went unclaimed, which is awkward and can't be an easy pill to swallow for a useful forward.
Johnson was never drafted and, at 5-foot-8, is one of the smaller players in NHL history. This latest setback won't knock him down. With the Seattle expansion draft looming, there's no better time for the Spokane, Washington, native to strut his stuff and produce at a high rate as he has done in the past - notably in 2014-15 when he put up 72 points in 77 games. Johnson has been taking reps on both of Tampa's power-play units and lining up with Anthony Cirelli and Alex Killorn at even strength, so the table is set.
20. Joe Sakic wins Jim Gregory GM of the Year Award
You can see this one from a mile away. Joe Sakic, revered in NHL circles for his work diligently building the Avalanche into a contender, is not only "due" to be named GM of the year, but he's also closed some impressive deals. In recent trades, he's acquired top-six forward Brandon Saad and top-four blue-liner Devon Toews for, essentially, Nikita Zadorov and two second-round picks. The continued development of Ryan Graves - a defenseman Sakic signed to a nice three-year extension in October - and the expected emergence of rookie Bowen Byram will help pad Sakic's case. Overall, the Avs are structured to win the Stanley Cup now and for the foreseeable future. Sakic, who has never won the Gregory, finished fourth in voting last year. If Colorado lives up to expectations, Sakic's the obvious choice in 2020-21.
21. Owen Power is NOT drafted first overall
Power, the towering University of Michigan defenseman, is a terrific young player. A Victor Hedman clone of some kind, he has a tantalizing on-ice toolbox and gaudy physical attributes. Several pundits currently have him penciled in as the best prospect in the 2021 draft, and any NHL team would be lucky to select Power first overall in July. That being said, there is a handful of other contenders for the No. 1 pick. Taking the field is currently the better bet, with the likes of Matthew Beniers, Brandt Clarke, Simon Edvinsson, William Eklund, Dylan Guenther, and Luke Hughes also in the running.
John Matisz is theScore's national hockey writer. You can follow John on Twitter (@MatiszJohn) and contact him via email (john.matisz@thescore.com).
Comments
✕
21 predictions for the 2020-21 NHL regular season (and beyond)
  Got something to say? Leave a comment below!