Should the NHL adopt an Exception Player Rule?
Andy Devlin / Getty Images
As we await word on the fate of the 2020-21 NHL season, theScore is revisiting innovative ideas from different corners of the hockey world. Consider this four-part series food for thought during a most unusual offseason. (Part 1 is about replacing the draft lottery. Part 2 is about teams picking their own playoff opponents. The final installment arrives Tuesday.)
Like most highly competitive industries, hockey always has blue-sky ideas floating around behind the scenes - in boardrooms, press boxes, bars.
Most of these concepts are such grand departures from the status quo that they rarely see the light of day. The "Exception Player Rule" idea is, fittingly, an exception to the rule.
In April, NHL player agent Kurt Overhardt and his KO Sports associate Brian Schoelzel co-wrote a post for the agency's website titled, "KO Sports, Inc. Opinion: An Opportunity to Increase the Competitive Landscape in the NHL."
Their post laid out the argument for exempting one player per team from salary-cap calculus. These exemptions would effectively free up tens of millions of dollars in cap space across the league each year and, in theory, ensure the NHL's revenue-driving stars receive compensation better aligned with the value they provide to their respective teams, the league, and the sport at large.
"From an economic standpoint, allowing one marquee player to get paid - if teams want to do it - while being able to keep the rest of the team together would benefit fans, and it would benefit the other players in the locker room, so there should be no resentment," Overhardt told theScore.
"It would also reward these guys who are the superstars and, right now, in my opinion, they're not being rewarded (appropriately)."
Intrigued? Let's peel back the layers of this concept.
The case for the Exception Player Rule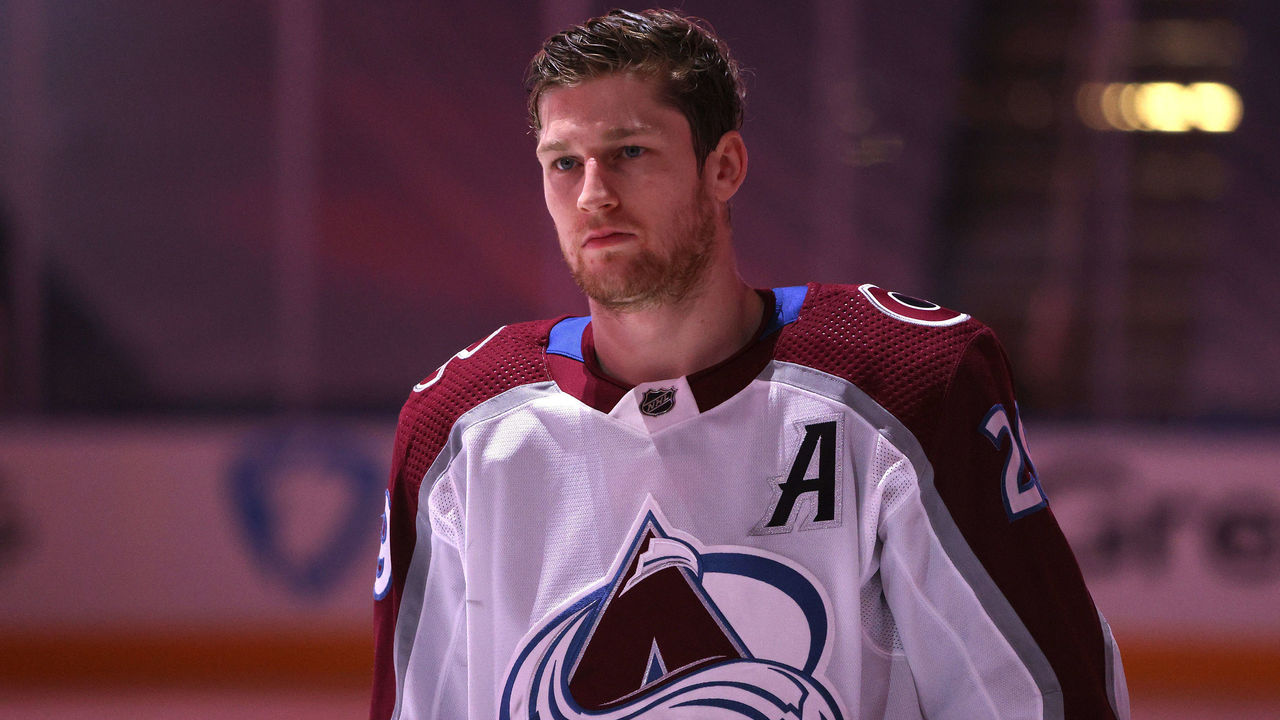 Since 2005, the NHL has used a "hard" salary cap, which prohibits teams from exceeding a specified payroll total - with no exceptions. These parameters make it incredibly difficult for teams to both retain their core players over the long term and pay their stars hefty annual salaries.
The Chicago Blackhawks are a prime example of this conundrum. The Blackhawks won Stanley Cup titles in 2010, 2013, and 2015, but not without bidding farewell to key pieces seemingly every offseason to stay below the cap. Franchise cornerstones Patrick Kane and Jonathan Toews, both now 32, signed eight-year, $84-million deals in the summer of 2014. Today, their combined cap hit of $21 million constitutes a little more than 25% of Chicago's player payroll.
"Why not give teams the opportunity to exempt someone? And they can use it any way they want," said Overhardt, who's based in Denver and began representing NHL players in 1992. "In Chicago, for instance, if (owner Rocky) Wirtz determines he needs to pay - or wants to pay - Kane and Toews $10 million apiece, then that's great. He can make one of them the Exception Player and have $10 million available to give the other 22 guys."
The Blackhawks are not alone. The Tampa Bay Lightning have managed their contracts fairly well over the past decade but are in a bind this offseason, chiefly because they employ too many quality players. The Edmonton Oilers' cap situation would look wildly different if Connor McDavid's league-high $12.5-million cap hit was excluded from the equation. The Toronto Maple Leafs handed their top young players big-ticket second contracts, and the team has already been forced to part with complementary youngsters like Connor Brown, Kasperi Kapanen, and Andreas Johnsson as a result.
"The Maple Leafs haven't won anything - like, nothing - and people are talking about how they're going to have to disassemble their core," Overhardt said.
Overhardt shared the Exception Player idea with more than 30 clients before publishing. The players, he says, were generally supportive of the concept. (Though he didn't name names, KO Sports represents dozens of NHLers, notably Ryan Johansen, Jacob Trouba, Dylan Larkin, Jaccob Slavin, and John Gibson.)
The longtime agent points to Nathan MacKinnon - an Octagon client - to further his point. Earning $6.3 million a season through 2022-23, the Colorado Avalanche center is arguably hockey's top bargain. He's due for a significant raise, though MacKinnon told Forbes last year he would "take less again" on his next deal if it meant keeping Colorado's enviable core intact.
"If you have a superstar like that, they shouldn't have to be making excuses to justify the money they should be making. They should be getting that money," Overhardt said. "The National Hockey League, including our clients and every other player in the league, is going to benefit from Nathan MacKinnon's play over the next 10 years."
In short, the Exception Player Rule - which Major League Soccer has called the Designated Player Rule since 2007 - would throw a bone to teams that draft and develop players well, along with clubs that carry multiple star-level contracts on their books. (The "exception" label, it should be noted, could be applied to a drafted player, a player acquired via trade, or a player signed in free agency.)
Compared to their counterparts in the NFL, NBA, and MLB, NHLers are underpaid relative to the health of their league. "The other three leagues have increased superstar players' salaries at a rate that much more accurately mirror their respective league's growth," Overhardt and Schoelzel wrote.
Jaromir Jagr was the highest-paid NHL player in 1999-00. In a pre-cap world, the Hall of Fame forward made $10.4 million, which means McDavid's $12.5 million a decade later represents a 20% increase. The estimated average franchise value in the NHL rose by 351% over that period, according to Forbes. The salary cap, meanwhile, has risen by 109% since the league instituted it for the 2005-06 season.
Compare that with MLB's Albert Belle making $11.9 million in 1999 and Mike Trout earning $33.5 million in 2019. That's an increase of 197%. According to Forbes, the estimated average franchise value in MLB - a league using a luxury-tax system - jumped 647% in that span.
"The NHL's top salary has only increased by 20.19% despite over 350% growth in franchise values," Overhardt and Schoelzel wrote. That means the NHL's franchise value has grown at a rate 17.3 times greater than the top salary. The gaps in the other three leagues are much smaller: NBA, 7.1 times greater; MLB, 3.3 times; NFL, 2.6 times.
Pushback against the Exception Player Rule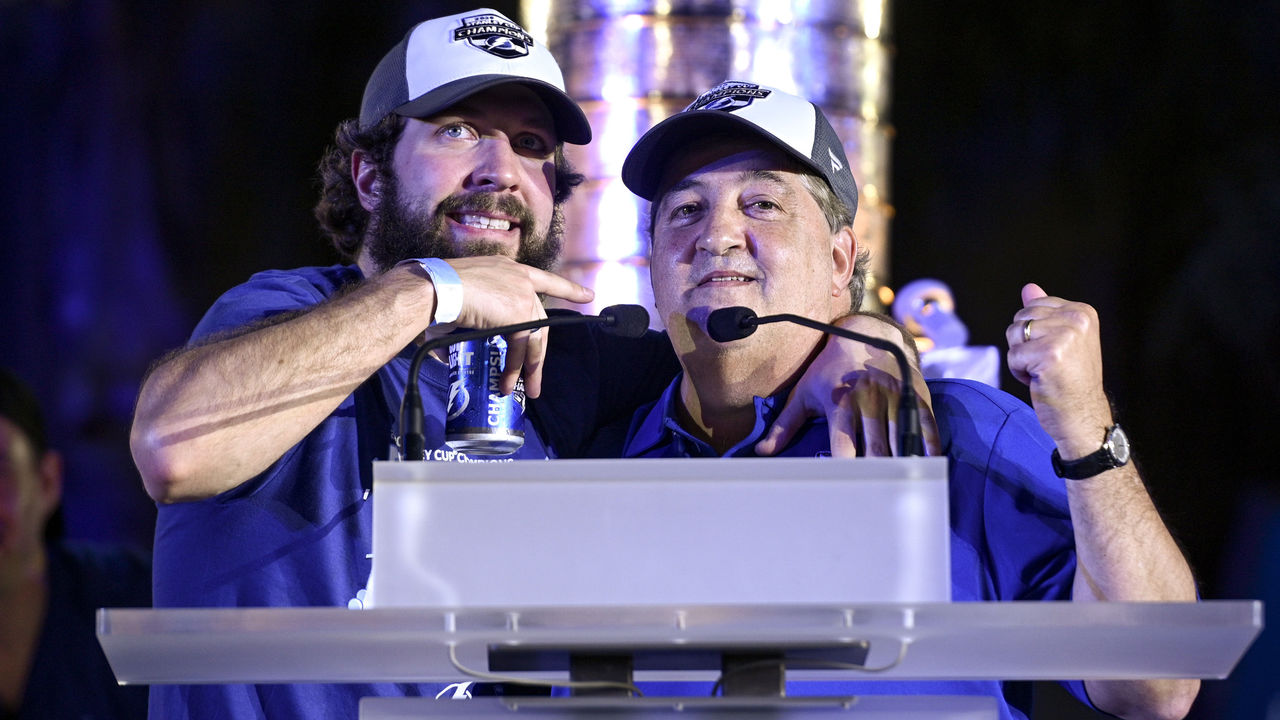 The initial response to the article was largely positive, Overhardt reports. Some owners he spoke with were "really excited there was actually creative thought" ready for public consumption. Still, there are critics. Here are Overhardt's rebuttals to a few common counterarguments:
Exempting one player per team from the salary cap would naturally put "me" before "we," which is a big no-no in traditional hockey culture.
In a vacuum, exempting the league's most elite players from the cap does indeed go against the grain in a sport married to a team-first value system. Overhardt contends this would be healthy in the long term - not only for the elite players, but for other players, the teams, and the NHL.
The upper limit for the 2020-21 salary cap is $81.5 million, or $3.5 million per player on a 23-man roster. Remove one player from the equation and, on average, there's nearly $160,000 to hand out to each of the other 22. More money in the system equals more money for various stakeholders.
And, Overhardt notes, that's just player payroll itself.
"(By) having that (exempted star) player under contract, and having that player as part of your organization, it creates a lot of value for season tickets, merchandising, licensing, and for your whole digital media platform," he said. "And that's the way we need to be looking towards for revenues, rather than worrying only about (merely) protecting our costs."
This concept primarily benefits big-market franchises. Adopting it would hurt small-market clubs and undercut league parity.
Overhardt understands this perspective but insists there are several deep-pocketed small-market owners, including Tampa Bay's Jeff Vinik and the Winnipeg Jets' True North group. Such parties could handle the extra expense.
The Exception Player Rule would also likely produce a frenzy around top-tier unrestricted free agents. Wouldn't it be nice if more teams had seats at the negotiating table when talents like Alex Pietrangelo hit the open market? And if teams like the New York Rangers are thriving, that can't be a bad thing, can it?
"They all own teams for different reasons, but at the end of the day, they're all very competitive," Overhardt said. "Let's let (owners) be competitive."
Something else to keep in mind: Depending on the terms attached to the Exception Player Rule, teams that don't opt in could get a luxury-tax kickback from those that do. Again, a rising tide lifts all boats.
The NHL and the National Hockey League Players' Association have bigger fish to fry at the moment. Why even bring up this outside-the-box, blue-sky idea?
KO Sports published the article a few months before the NHL and the NHLPA agreed on a return-to-play plan for the 2020 postseason and a new collective bargaining agreement. Overhardt was well aware of the climate then, and even now, with the 2020-21 season hanging in the balance, he's enthusiastic about the idea.
"We wrote the article pre-pandemic (in early 2020). So some of these things have been put on hold temporarily, but they're not going to change when the market gets back to normal," Overhardt said. "I think that's a fair assumption."
Parting thoughts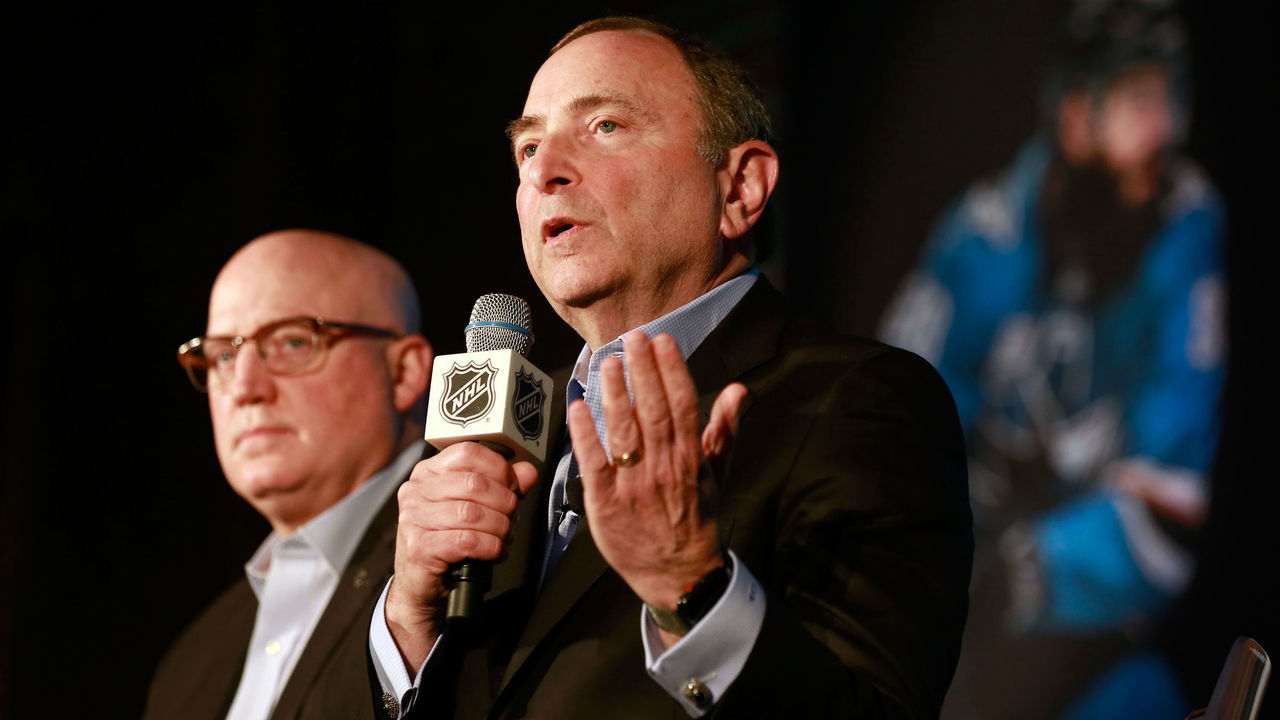 Though he's worked through five work stoppages as an agent and sports lawyer, Overhardt concedes the potential implementation of the Exception Player Rule is above his pay grade. It's ultimately an issue for the league and the players' association.
In any event, he believes NHL stars simply deserve a bigger slice of the pie.
"I don't represent (Alex) Ovechkin, I don't represent (Sidney) Crosby, but those two guys have propped up the league on their backs, branding-wise, for the greater part of a decade," Overhardt said. "Yeah, they get paid a lot of money, but for what they've given to the game, they should be compensated much closer to where (the superstar market should be) now."
But does he foresee the Exception Player Rule gaining traction in the near future?
"I think in the next couple of years, probably the next half-dozen years - and this is me speculating - we'll have a change of the guard," he said, referring to 68-year-old commissioner Gary Bettman. "And hopefully, we won't have labor lawyers running these organizations anymore.
"I think we need people with some creative thought. I think that will be good for the game, and I think it would be good for players."
John Matisz is theScore's national hockey writer.