Previewing the NHL's 2021 UFA class
Chase Agnello-Dean / National Hockey League / Getty
For the most part, the 2020 free-agent frenzy is over. The next step for fans and pundits is to look ahead to next year's class.
We don't know when exactly the next signing period will take place, but here are some of the top players currently scheduled to become unrestricted free agents next offseason.
Forwards
Alex Ovechkin, Capitals
Current cap hit: $9.54 million
2019-20 stats: 68 GP, 48 G, 19A
The mammoth 13-year pact Ovechkin signed with the Capitals in 2008 is nearing its end. The three-time MVP recently said he'll only play for the Capitals until he returns to Moscow to close out his career. There's clearly enough left in the 35-year-old's tank for him to make a serious charge at the all-time goals record. Ovechkin has carried the Capitals for a long time, and he's in the driver's seat to fetch any contract he desires.
Ryan Getzlaf, Ducks
Current cap hit: $8.25 million
2019-20 stats: 69 GP, 13 G, 29 A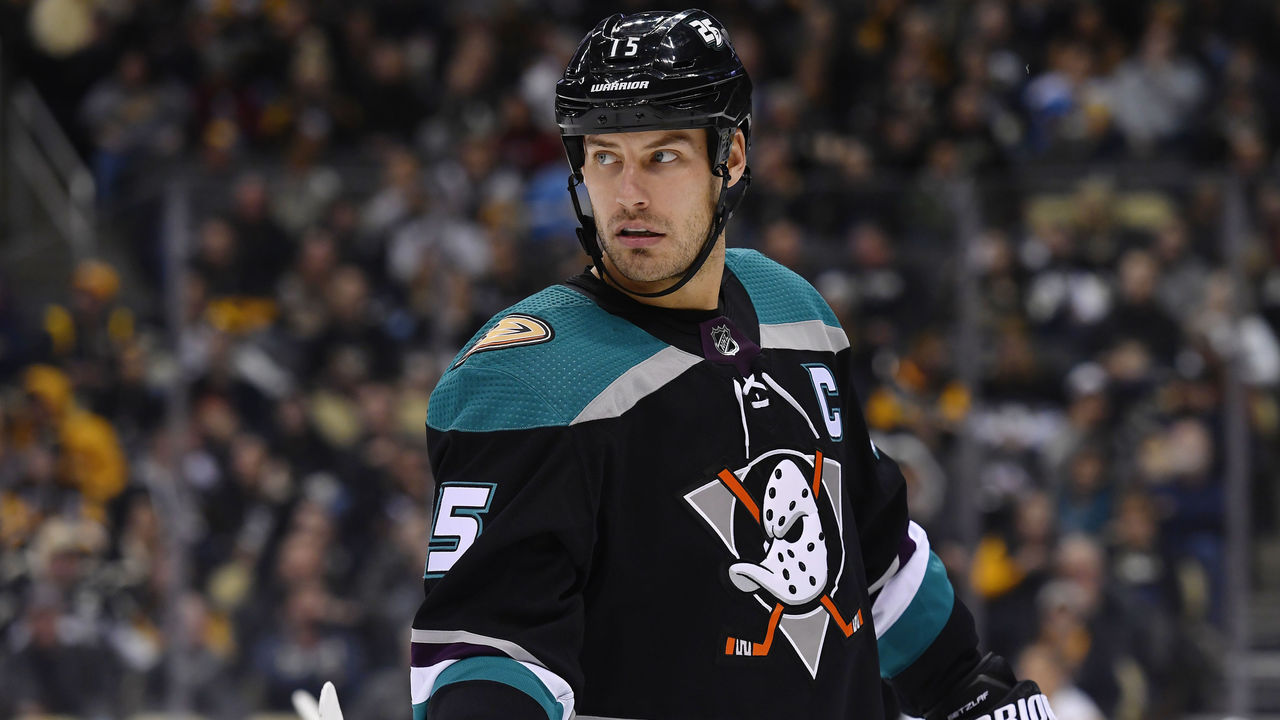 He's past his prime, but Getzlaf was still able to muster 0.61 points per game on a lousy Ducks team at 34 years old this past season. Getzlaf may want to close out his career with the only team he's ever known, but he'd be an attractive and cheap depth center for a contending club.
Taylor Hall, Sabres
Current cap hit: $8 million
2019-20 stats: 65 GP, 16 G, 36 A
Hall was one of the biggest names on the open market this past offseason, but he bet on himself to the surprise of many, taking a one-year deal in Buffalo. The Sabres will likely do anything they can to retain a reliable running mate for Jack Eichel, but if Hall's Western New York experiment doesn't work out, he'll again be one of the league's premier talents up for grabs.
Ryan Nugent-Hopkins, Oilers
Current cap hit: $6 million
2019-20 stats: 65 GP, 22 G, 39 A
Nugent-Hopkins was enjoying a career season before the pause (0.94 points per game), and he's reportedly making progress on a long-term extension with the Oilers. The center is a vital cog in Edmonton's offense, and he seems likely to re-sign rather than test his options.
Gabriel Landeskog, Avalanche
Current cap hit: $5.57 million
2019-20 stats: 54 GP, 21 G, 23 A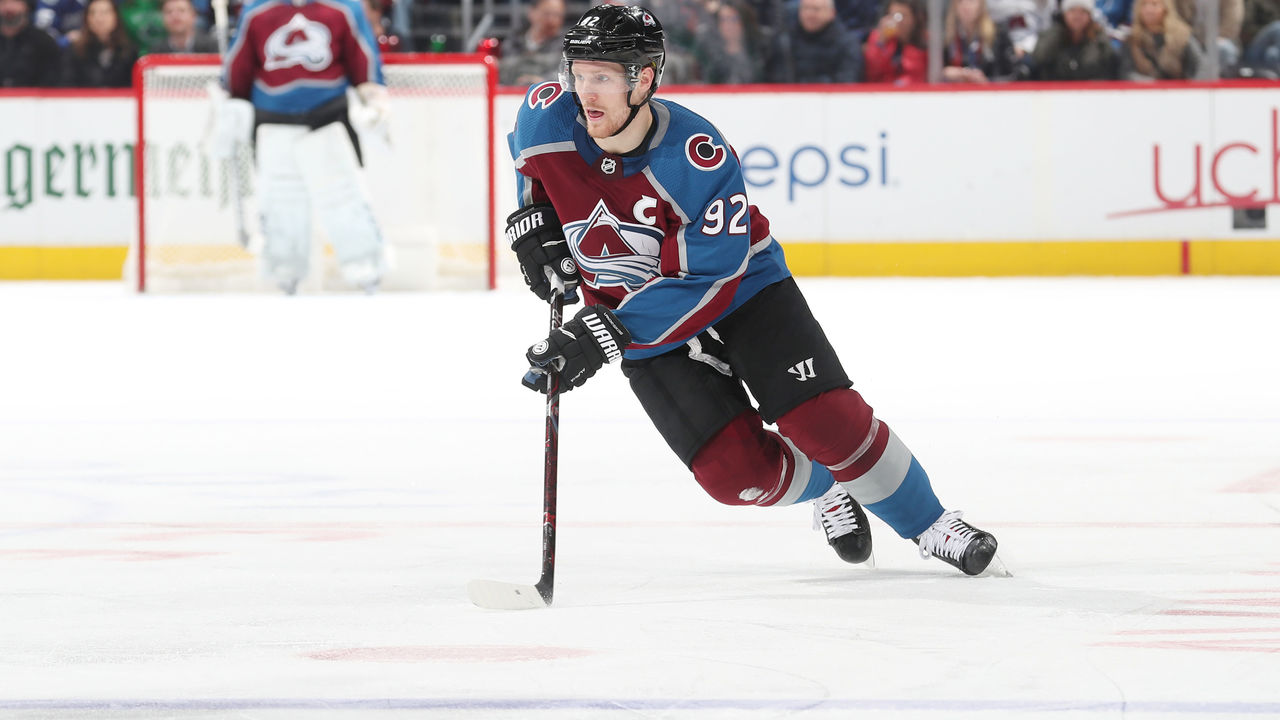 There's an interesting scenario facing the Avalanche with their captain. Landeskog has long been a bargain on Colorado's books, but finances are going to get tight quickly for GM Joe Sakic. Rookie sensation Cale Makar needs a new deal as well next offseason, and perennial MVP candidate Nathan MacKinnon's contract expires in 2023. Those two pacts could easily combine to be worth over $20 million. Does Sakic let Landeskog walk and then prepare for the future?
Jaden Schwartz, Blues
Current cap hit: $5.35 million
2019-20 stats: 71 GP, 22 G, 35 A
Schwartz is a strong two-way player, and he could plug into virtually any top-six forward group. He also boasts a ton of playoff experience. The winger would slide in well on a lot of contending teams, but the Blues are a contender and only one season removed from a championship. They're projected to hold $25 million in cap space next offseason, making it likely Schwartz stays put.
Tomas Tatar, Canadiens
Current cap hit: $4.8 million (Golden Knights retain $500K)
2019-20 stats: 68 GP, 22 G, 39 A
Tatar has been an excellent fit since joining the Canadiens, but he could be deemed expendable after Montreal added Josh Anderson and Tyler Toffoli this offseason, while also signing Brendan Gallagher to a long-term extension. Tatar has been a reliable scoring option throughout his career - save for a brief stint in Vegas - and plenty of teams will be interested if he's forced to leave Montreal.
David Krejci, Bruins
Current cap hit: $7.25 million
2019-20 stats: 61 GP, 13 G, 30 A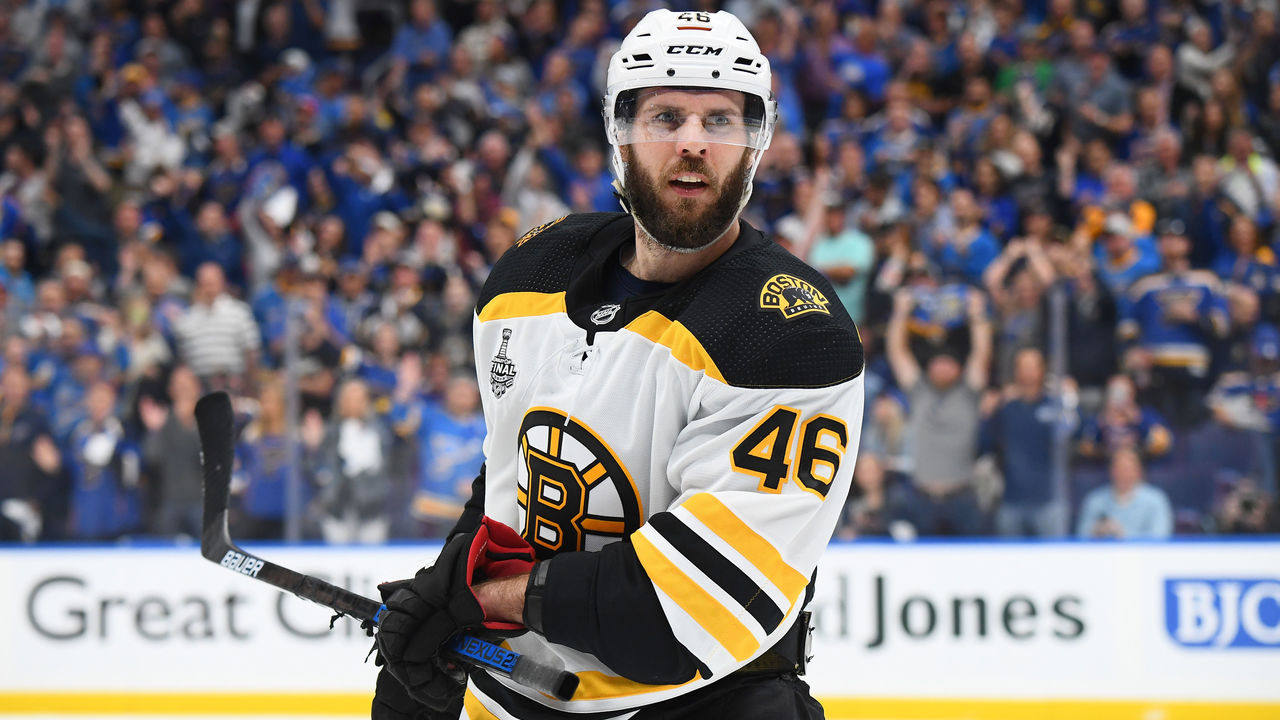 Krejci has flown under the radar despite being a vital piece of the Bruins' core for more than a decade. He'll be 35 years old by next summer, but the veteran has stepped up for the club when it matters most, accumulating the league's seventh-most playoff points (102) from 2010 to 2020.
It's tough to picture Krejci suiting up elsewhere. Following the route of Boston captain Zdeno Chara - who's signed a slew of one-year, team-friendly contracts to ease the strain on the Bruins' budget - seems more likely.
Brandon Saad, Avalanche
Current cap hit: $5 million (Blackhawks retain $1M)
2019-20 stats: 58 GP, 21 G, 12 A
Saad looks like a tremendous addition for the Avalanche, but because of the team's forthcoming cap crunch, his tenure in Colorado could be a one-off. However, that might not be a bad thing for Saad, who would get a chance to rack up points on a loaded Avs roster and increase his value before hitting the market.
Other notables: Kyle Palmieri, Nick Foligno, Tyler Bozak, Nikita Gusev, Phillip Danault, Zach Hyman, Paul Stastny
Defensemen
Dougie Hamilton, Hurricanes
Current cap hit: $5.75 million
2019-20 stats: 47 GP, 14 G, 26 A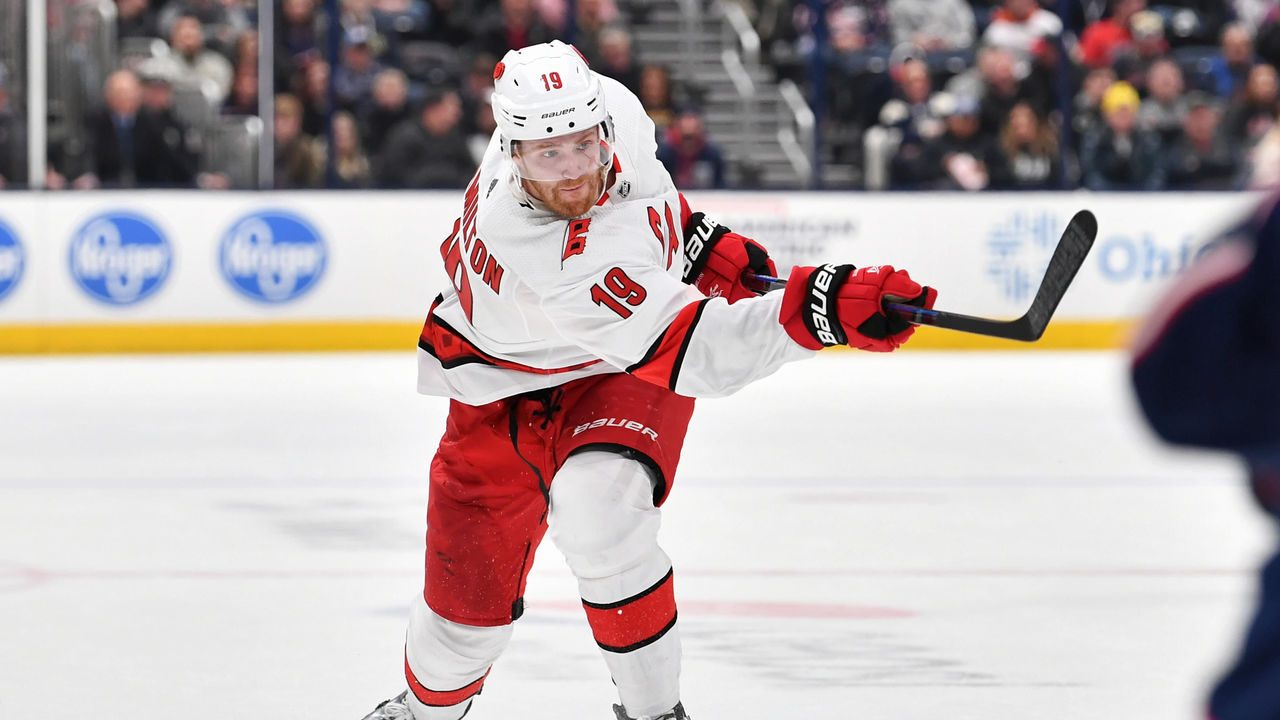 Hamilton is easily the top defenseman who could be available next offseason. He'll be only 28 years old, and should comfortably become one of the league's highest-paid blue-liners. He's a top-pair right-shooting rearguard who posts dominant underlying numbers, and Hamilton can produce elite offensively, too. He looked destined to be a Norris Trophy finalist prior to an injury this past season, and the Hurricanes better be ready to pony up if they hope to keep him in Carolina.
David Savard, Blue Jackets
Current cap hit: $4.25 million
2019-20 stats: 68 GP, 0 G, 11 A
Savard isn't as flashy or offensively gifted as Hamilton, but he'll be coveted to fill a key role if the 30-year-old decides to leave the Blue Jackets. He plays the right side, isn't afraid to be physical, and can be relied on in his own zone at even strength and as a penalty killer.
Adam Larsson, Oilers
Current cap hit: $4.17 million
2019-20 stats: 49 GP, 1 G, 5 A
Like Savard, Larsson is a stay-at-home, dependable defenseman who will get a market-value boost for shooting right. He shouldn't cost interested teams too much against the cap, but the Oilers might be wise to keep him around, as there isn't a right-side blue-liner signed in Edmonton beyond 2021.
Alec Martinez, Golden Knights
Current cap hit: $4 million
2019-20 stats: 51 GP, 3 G, 13 A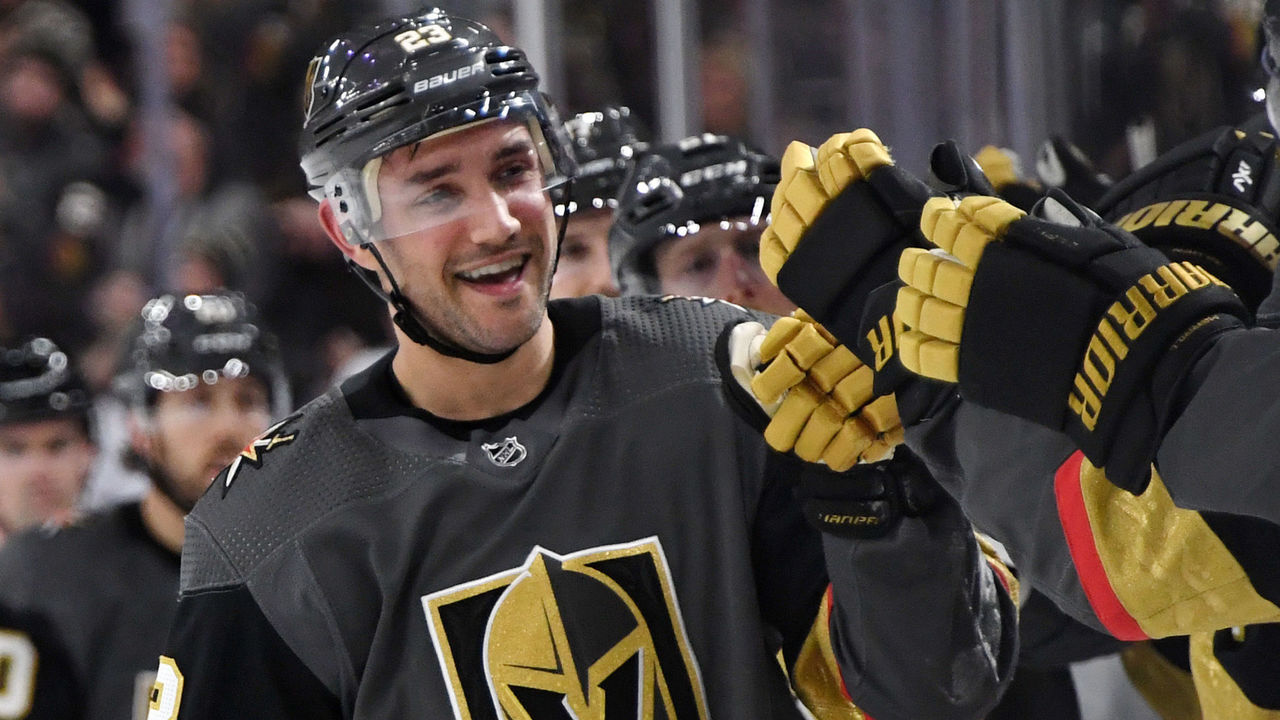 The Golden Knights acquired Martinez just prior to last season's trade deadline to strengthen their back end, and then followed that up by signing Alex Pietrangelo to a monster free-agent deal this offseason. The team's big-ticket signing will create cap issues, making it safe to assume Martinez departs. He's a steady middle-pairing option who shouldn't be too pricey.
Other notables: Alexander Edler, Tyson Barrie, Nicklas Hjalmarsson, Ian Cole, Brandon Montour, Jamie Oleksiak
Goalies
Tuukka Rask, Bruins
Current cap hit: $7 million
2019-20 stats: 41 GP, 26 W, .929 Sv%
Rask's decision to leave the bubble in Toronto during the playoffs to tend to a family matter made many Bruins supporters sour, but it would still be a stunner to see him wave goodbye to Boston. There's no NHL-ready prospect on the Bruins to take the reins from Rask, and the 33-year-old is still among the league's best netminders. He was the Vezina Trophy runner-up in 2019-20 after leading the NHL in goals-against average (2.12) and goals saved above average (22.51).
Frederik Andersen, Maple Leafs
Current cap hit: $5 million
2019-20 stats: 52 GP, 29 W, .909 Sv%
Andersen has regularly been one of the league's busiest goaltenders in terms of shots and scoring chances against since joining the Maple Leafs. But for the most part, he's been up to the task while establishing himself as an upper-echelon starter. However, he often goes through spells of inconsistency throughout the regular season, and Andersen has also been prone to playoff lapses. If the Leafs can't get past the first round again this season, an extension for Andersen might not be in the cards.
Jordan Binnington, Blues
Current cap hit: $4.4 million
2019-20 stats: 50 GP, 30 W, .912 Sv%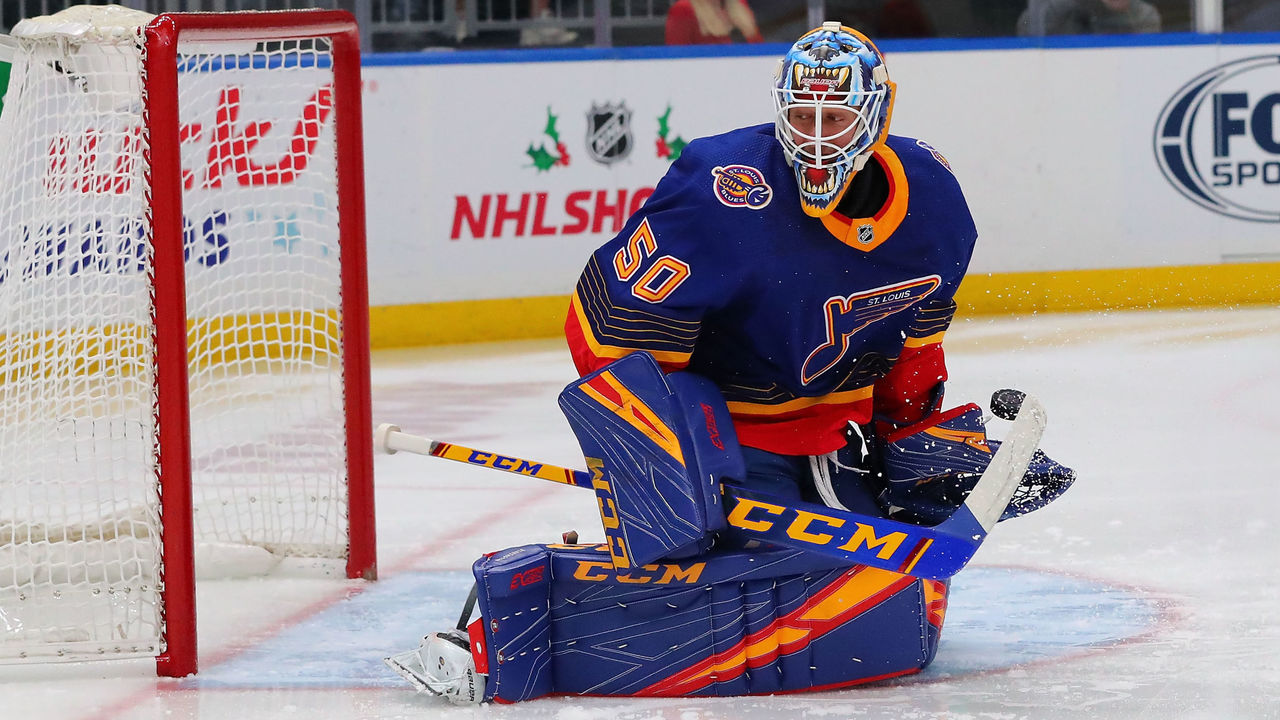 Binnington signed a two-year bridge deal with the Blues after leading them to a Stanley Cup win in 2019. He'll need to produce better results in the second season of his contract for St. Louis to make a long-term commitment. The 27-year-old wasn't nearly as dominant in his sophomore campaign, posting worse stats across the board before struggling in the playoffs with an .851 save percentage over five starts.
Philipp Grubauer, Avalanche
Current cap hit: $3.33 million
2019-20 stats: 36 GP, 18 W, .916 Sv%
Colorado is the only team with three players on this list, but unlike the forwards above who could become expendable, the Avalanche can't get by without spending some money between the pipes. Grubauer has been consistent since becoming a starter for the Avs, registering a .916 save percentage across two seasons. Despite past performances, his contract year will determine if there's a future for him with an organization primed to be a regular cup contender.
Other notables: Devan Dubnyk, Antti Raanta, James Reimer, Petr Mrazek, Jaroslav Halak
Comments
✕
Previewing the NHL's 2021 UFA class
  Got something to say? Leave a comment below!