Why Yaroslav Askarov might be the best goalie prospect since Carey Price
Photo illustration by Nick Roy / theScore
Nikolai Khabibulin answered the phone in Yekaterinburg, Russia, late on a recent Friday and expressed his pleasure with the trajectory of the NHL postseason. The Lightning, one of the retired goalie's past clubs, had advanced to the Stanley Cup Final the previous day, emerging victorious from an all-Russian netminding matchup - Andrei Vasilevskiy against Semyon Varlamov - to set up another with Anton Khudobin. It was all a bit surprising, Khabibulin said, but nice for his country all the same.
Khabibulin was also keeping an eye on the KHL, including 18-year-old Yaroslav Askarov's first start of the new season for SKA Saint Petersburg. Teen goalies don't typically dominate in the world's second-best league, yet Askarov stopped 33 shots in a 2-0 shutout of HC Spartak Moscow. He challenged shooters assertively. He sprawled to his left to commit theft, then did that twice more in a performance that solidified goalie and rookie of the week honors.
"He read the plays well. He stopped a penalty shot. Some other guy had a breakaway," Khabibulin said. "Everything he did (worked)."
Khabibulin was Russia's goaltending coach at the 2020 world juniors, about the only event at which Askarov has stumbled. His track record is close to immaculate. Last season, he became the second-youngest goalie to start a KHL game, which he won. He shone for SKA's farm team in the second-tier VHL, compiling a .920 save percentage across 18 contests. The number was stellar for a draft-eligible player, a status Askarov will shed soon after the NHL draft begins Tuesday night.
Setting aside the world juniors in the Czech Republic, where he was yanked in Russia's tournament opener and again in the semifinal, Askarov's success versus men and against prospects internationally has ratcheted his draft stock to rare heights. The comparisons to Vasilevskiy, the perennial Vezina Trophy nominee who was selected No. 19 overall in 2012, are inevitable thanks to his passport and promise.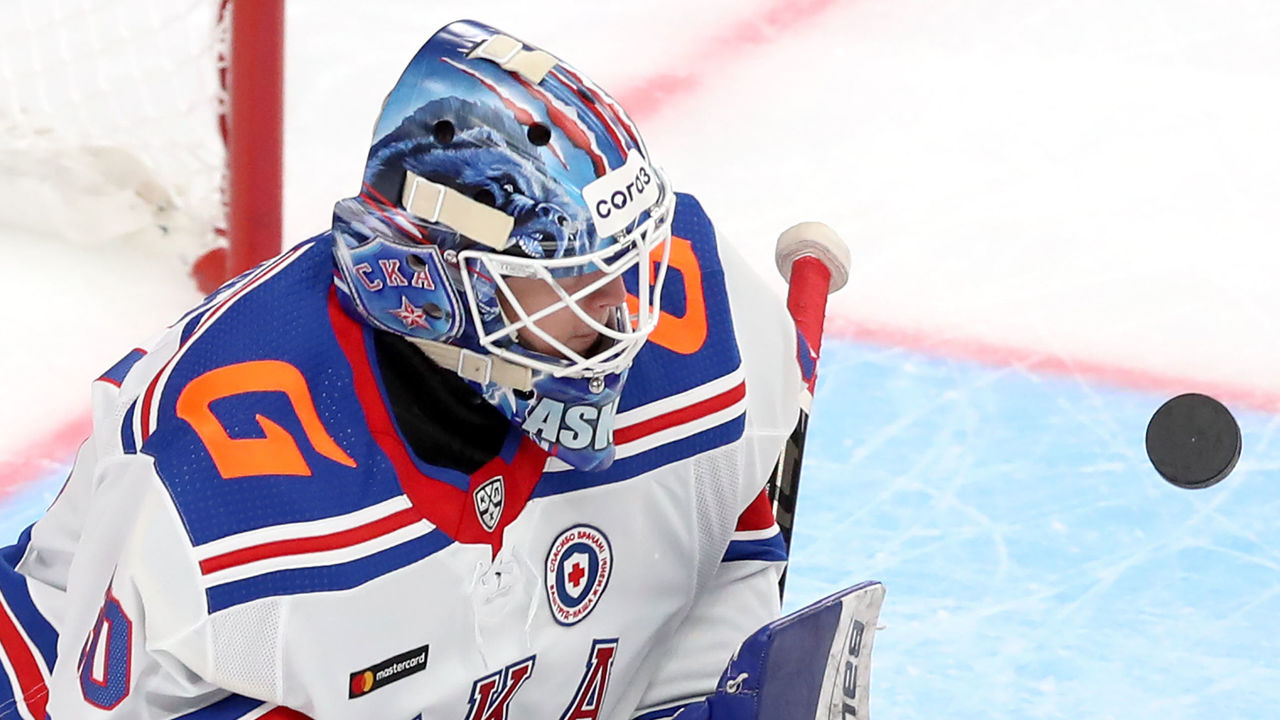 Few goalies get picked that high anymore. To make the case that Askarov is worth it - "I think he can be as good as he wants to be," Khabibulin said - evaluators sometimes invoke a weightier parallel: the guy whom the Canadiens trusted 15 years ago to live up to the No. 5 slot.
"Best goalie I've seen entering the draft since Carey Price," said TSN's chief scout, Craig Button.
"He's a lot of things you look for in a franchise goaltender," said Mark Seidel, director of the independent North American Central Scouting agency. "There's going to be risks with teams taking him, maybe, in the top 10. But I'd rather take a risk and get a franchise goaltender than take a risk and you miss on a second-pairing defenseman."
In interviews, Khabibulin and four prospect analysts characterized the 6-foot-3, right-catching Askarov as a spirited competitor who reads the game well and moves explosively out of the butterfly, which helps him maintain aggressive yet sensible positioning and splay when needed to foil chances at the far post. Askarov's hands are good, as is his rebound management. In his KHL cameos and several pressurized medal games, he's projected the confidence and composure of a goalie entirely in control.
Askarov's netminding profile is devoid of serious flaws, leaving viewers to scrutinize what Button calls his developmental, rather than inherent, weaknesses. To goalie analyst Catherine Silverman, Askarov could probably stand to narrow his stance slightly and move a little less in the net. His hands could and should still get sharper. But even if those elements of his game remain unfinished, she said, his best attributes wouldn't look out of place in the NHL right now.
"Call him precocious; call him advanced - whatever word you want to use to describe him. He's gifted. He's as gifted a goaltender as you might say about the players who get 'exceptional' status (in the Canadian Hockey League)," Button said. "You just don't see that in goaltenders at that age. It's a position that requires refinement of technique."
Well before he debuted at the world juniors at 17, Askarov stymied his peers at numerous marquee events, powering pedestrian Russian lineups, Seidel said, to podium finishes they had no business attaining. Said NHL Central Scouting director Dan Marr, "There's a history of this guy going out there in high-pressure situations as one of the younger players and delivering."
Below are four examples in the span of a year.
November 2018: Askarov recorded a .948 save percentage across five games as the Russians took gold at the World Under-17 Challenge in New Brunswick.
December 2018: Askarov upped his percentage to .954 over four games to lead Russia to silver at the Under-20 World Junior A Challenge in Alberta.
April 2019: Playing a year above his age cohort, Askarov earned top goalie honors at the Under-18 World Championship in Sweden. His 40 saves in the semifinal forced the powerhouse United States to the shootout shown above, during which five of the eventual top 15 picks in the 2019 draft - Jack Hughes, Alex Turcotte, Trevor Zegras, Matthew Boldy, and Cole Caufield - failed to beat him.
August 2019: Russia won gold at the U-18 Hlinka Gretzky Cup despite being outshot 37-13 in the final by a Canadian squad replete with top 2020 prospects, including Quinton Byfield, Cole Perfetti, and Jamie Drysdale. Askarov made 35 saves in the victory, and his save percentage for the tournament was .960.
"If he's got 21 good viewings and two or three bad games at the world juniors, (scouts) say, OK, we can live with that," Seidel said.
The pandemic scrubbed this year's U-18 worlds and Hlinka Gretzky tournament, but the draft's postponement granted Askarov's NHL suitors a few extra glimpses of him stonewalling pros. Including his shutout against Spartak, he denied 76 of 78 shots (.974) in three KHL appearances last month. One gymnastic stop against Torpedo Nizhny Novgorod on Sept. 20 seemed to pierce the opposing forward's soul.
The list of goalies who've stood tall in the KHL at Askarov's age doesn't extend far beyond Vasilevskiy and acclaimed Islanders prospect Ilya Sorokin. Plenty of teams - Ottawa at No. 5 overall, New Jersey at No. 7, Minnesota at No. 9, Carolina at No. 13, Edmonton at No. 14 - could conceivably buck recent draft history on Tuesday and bring the shot-stopper aboard with a high pick, trusting he won't wind up as a cautionary tale.
It was commonplace a couple of decades ago to see as many as four goalies selected in Round 1, but that investment frequently preceded disaster. 1999 first-rounders Brian Finley, Maxim Ouellet, and Ari Ahonen combined to appear in just 16 NHL games. Their shared shortcoming contrasts with the long, fruitful careers of Craig Anderson and Ryan Miller, third- and fifth-round choices in 1999, respectively, who were the oldest netminders in the league this past season.
Many drafts have since upheld the maxim that teams can find good goaltending at any point in the process. Consider the distribution of the NHL's 2019-20 goals saved above average leaderboard. The top 10 performers include two first-round picks (Tuukka Rask and Vasilevskiy), a second-rounder (Robin Lehner), two third-round selections (Ben Bishop and Elvis Merzlikins), a fifth-rounder (Connor Hellebuyck), a sixth-round pick (Darcy Kuemper), a seventh-rounder (Khudobin), and two undrafted free agents (Pavel Francouz and Antti Raanta).
How does Askarov's high stock fit into this calculus? For all of the first-round flops drafted between 2000 and 2010 - Brent Krahn, Adam Munro, Marek Schwarz, Riku Helenius, Leland Irving, Tom McCollum, Mark Visentin - there remains the odd 18-year-old whose bright future between the pipes looks assured.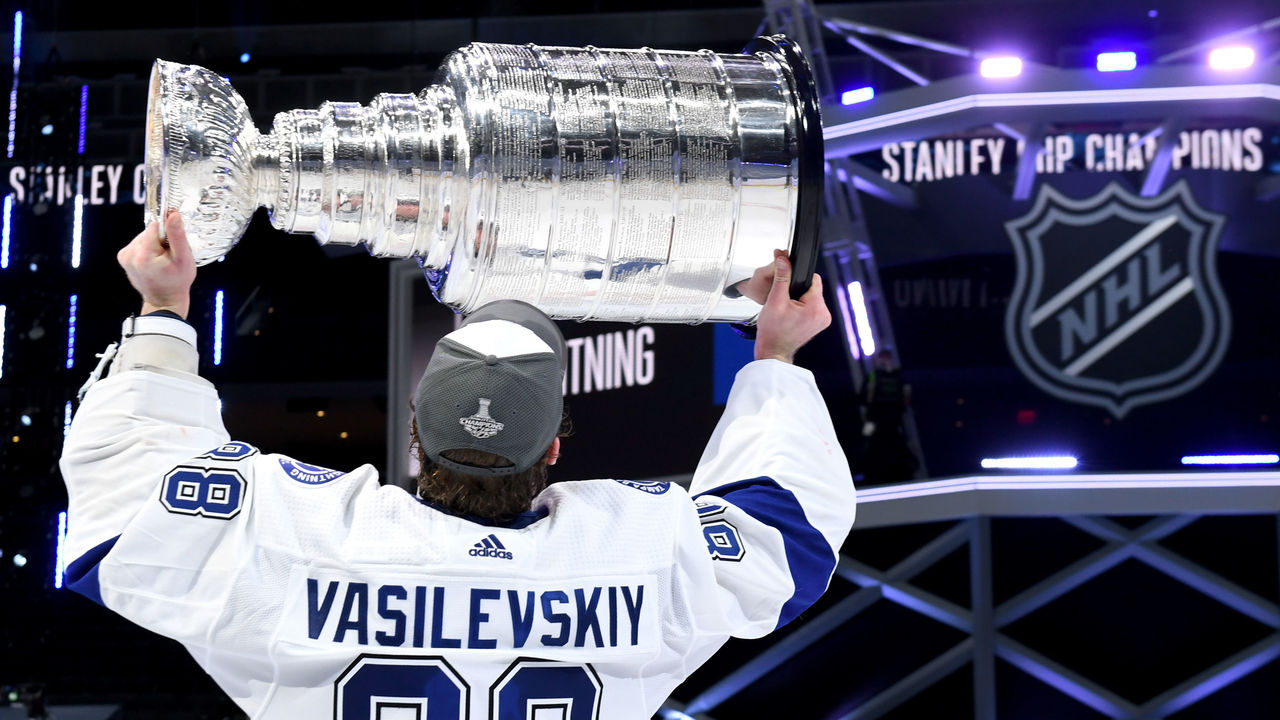 Tampa Bay correctly believed Vasilevskiy would reach his ceiling. Florida has bet big that Spencer Knight, last year's No. 13 pick, will pan out as a quality starter. As Montreal executive Trevor Timmins once told Sportsnet about his club's famed gambit, "We just felt, (in 2005), that Price was the one guy who really had the chance to develop into a franchise player, even though he was a goalie."
"If you find that special rare breed who you think can be a starter and a potential star, that's where a team will step up and take him," Seidel said. "That's what I think will happen (with Askarov)."
Irrespective of its Russian headliner, this draft's crop of eligible goaltenders is strong, Silverman said. Canadians Nico Daws and Dylan Garand submitted solid CHL seasons in 2019-20. Joel Blomqvist is one of Finland's finer recent prospects. Calle Clang is no Jesper Wallstedt - the class of 2021's answer to Askarov - but he's fared well to date in the Swedish junior ranks. Wednesday's later rounds may wind up producing several future starters, Silverman said. It's just that Askarov is dusting all of them on the development curve.
Askarov is signed to SKA through 2021-22, The Athletic's Corey Pronman reported in June, and Silverman thinks he could follow an accelerated version of Igor Shesterkin's path. The Rangers backstop and former SKA star moved to the AHL last season at 23, excelled there for a few months, was promoted to New York with Henrik Lundqvist still in the fold, and now looks set to claim the No. 1 role.
"Can (Askarov) make that jump? He's not going to do it overnight. He's going to have to probably play in the (AHL) for a couple of years," Seidel said. "But he's already proven that he can play with men. It checks another box that you don't have to worry about as much."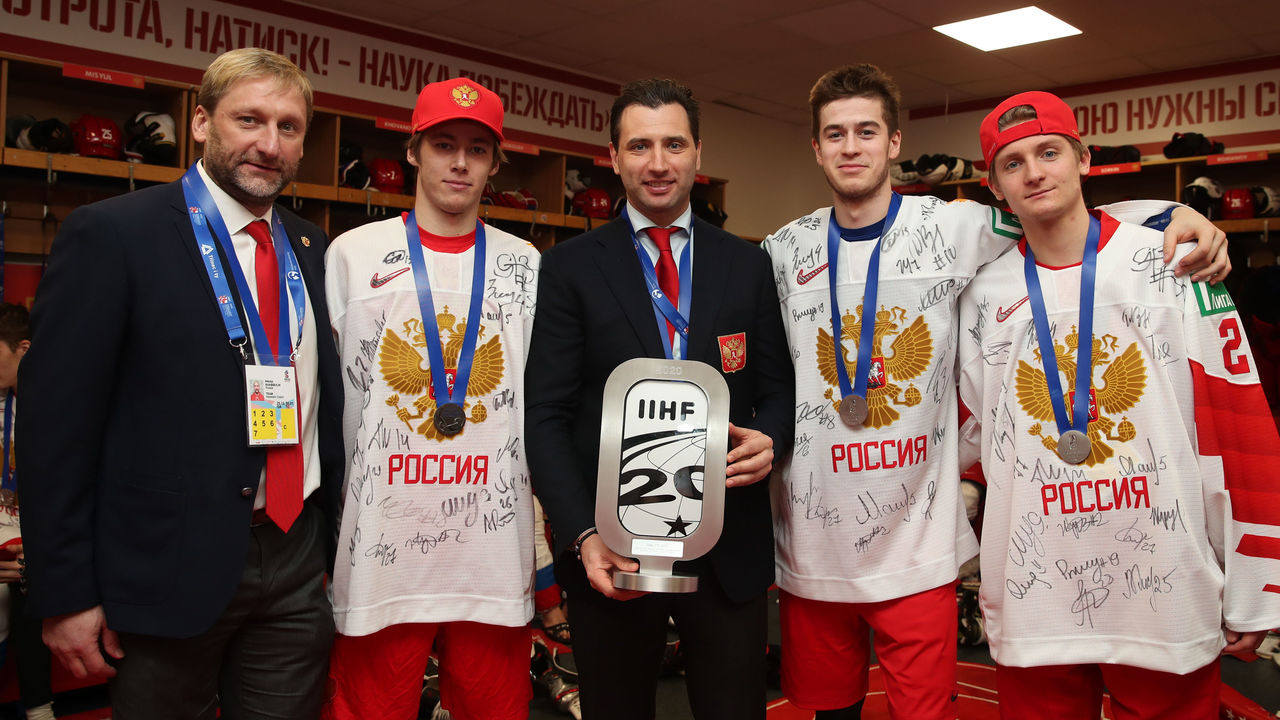 Khabibulin, for his part, won't sweat Askarov's subpar two weeks at the last world juniors. If he wasn't fully ready for the stage at 17, he impressed behind the scenes by taking responsibility for his play and committing to improve, the goalie coach said. Askarov is coachable and dissatisfied when he falters, Khabibulin added, which so far has been a nonissue in the KHL.
The results support Khabibulin's read from afar. Askarov is handling net-front traffic more capably than in the past. He's robbing Grade-A attempts with his quick footwork and long legs. He's delivering consistently, not unlike the Russian Vezina finalist who just led Tampa to a title.
"If he can do it once, he can do it twice. If he can do it twice, he can do it many times," Khabibulin said. "It seems like he's getting better and better."
Nick Faris is a features writer at theScore.
Comments
✕
Why Yaroslav Askarov might be the best goalie prospect since Carey Price
  Got something to say? Leave a comment below!