This is the third edition of theScore's rankings of the top candidates to be named 2019-20 playoff MVP. We've featured only players still competing in the postseason, which officially included the qualifying round and round-robin stage.
5. Miro Heiskanen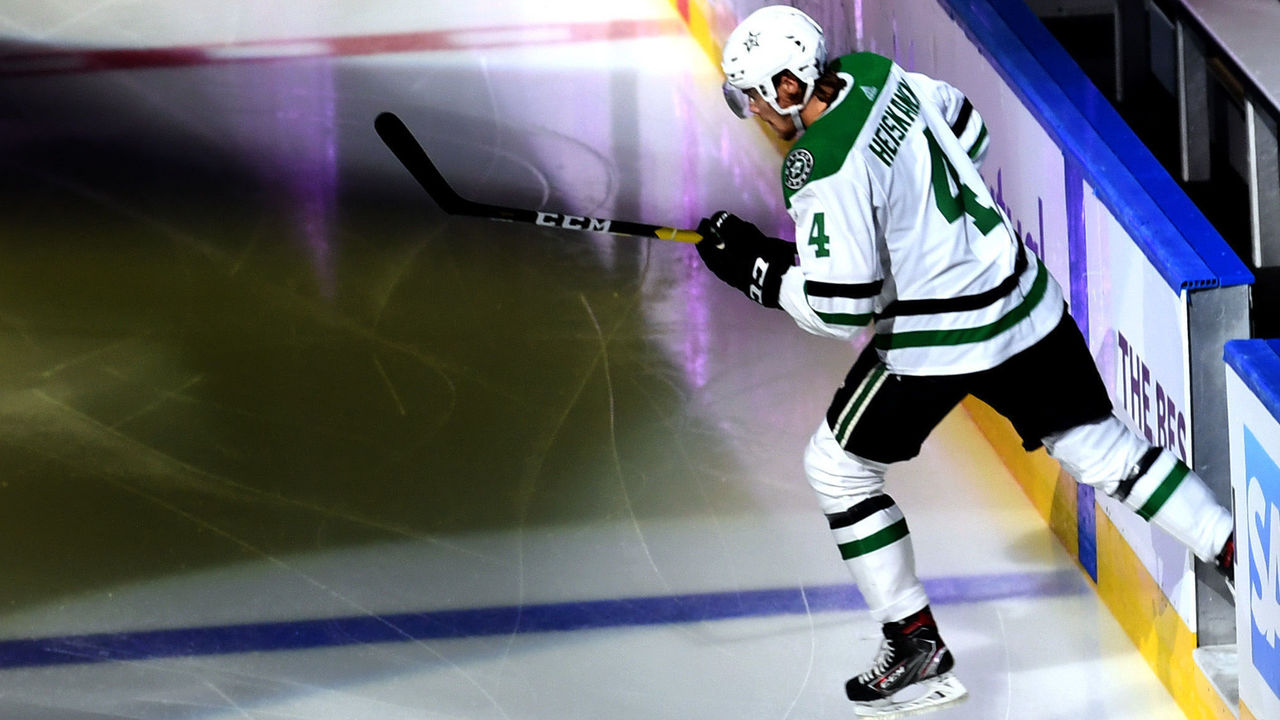 Heiskanen has cooled off lately, registering a lone point in five games during the Western Conference Final courtesy of an assist in Game 3. However, the Dallas Stars phenom has remained a workhorse, averaging 25:07 of ice time per game in the series and 25:43 per contest throughout the playoffs.
His contributions often go beyond the scoresheet. The defenseman, who turned 21 in July, has already proven he can drive possession at an elite level, posting favorable expected goals for (55.16), scoring chances for (54.05), and Corsi For (50.61) percentages over the entire postseason.
Even while struggling to produce offensively, the young blue-liner improved at the possession game, posting a 59.99 xGF%, a 58.54 SCF%, and a 50.29 Corsi For rating across the five conference final games.
4. Nikita Kucherov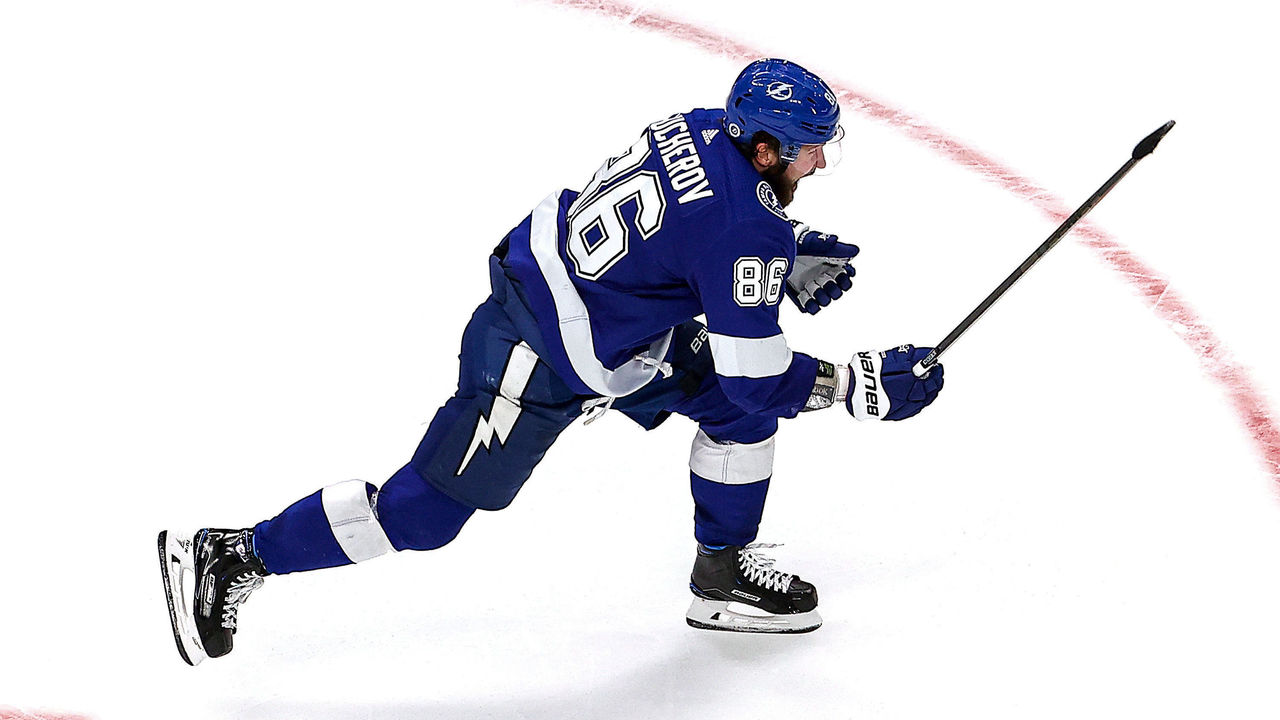 Kucherov has been instrumental to his club's success as several of his talented Tampa Bay Lightning teammates have missed time due to injury.
The dynamic forward produced an NHL-leading 26 points in 19 games through Round 3. Though only six of those were goals, the 2018-19 Hart Trophy winner scored all of them at even strength, and he leads all forwards still competing in average ice time through the postseason at 21:58.
Kucherov has also driven possession at a significant clip, posting expected goals for, scoring chances for, and Corsi For percentages above 60% at five-on-five in these playoffs.
3. Anton Khudobin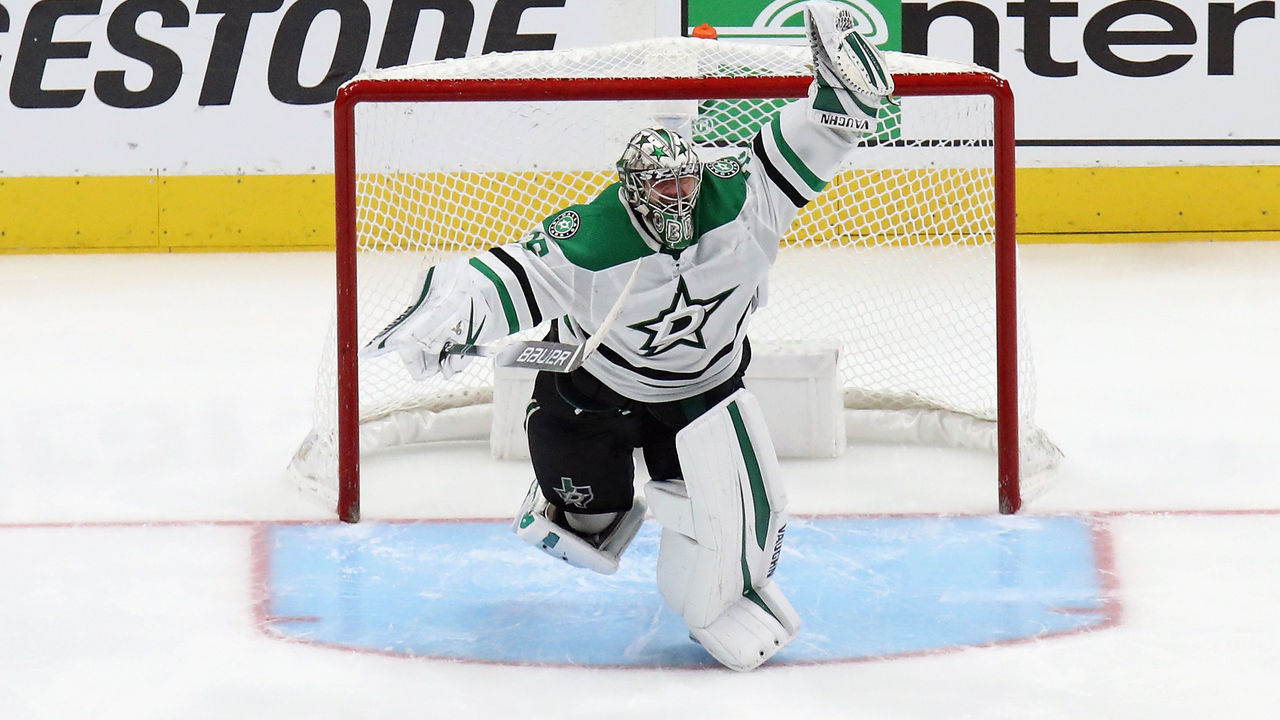 Khudobin has been solid throughout the postseason, but he's been absolutely unreal lately. The Stars goaltender authored an incredible .950 save percentage in the Western Conference Final against the Vegas Golden Knights, turning aside 153 of the 161 shots his opponents fired on goal.
He has also faced more shots than anyone in the 2019-20 playoffs (610 in 19 games, or 32.1 per contest), and Lightning puck-stopper Andrei Vasilevskiy faced 27 fewer shots in the same number of games.
Khudobin leads his counterpart with an .872 high-danger save percentage in these playoffs, compared to Vasilevskiy's mark of .836. Only two goaltenders have bested Khudobin's high-danger prowess while playing more than five games since the NHL resumed, and both appeared in four fewer contests than the Stars netminder.
His postseason excellence at age 34 - with Ben Bishop having been out for most of the playoffs due to injury - is the biggest reason Dallas is playing in the Stanley Cup Final.
2. Brayden Point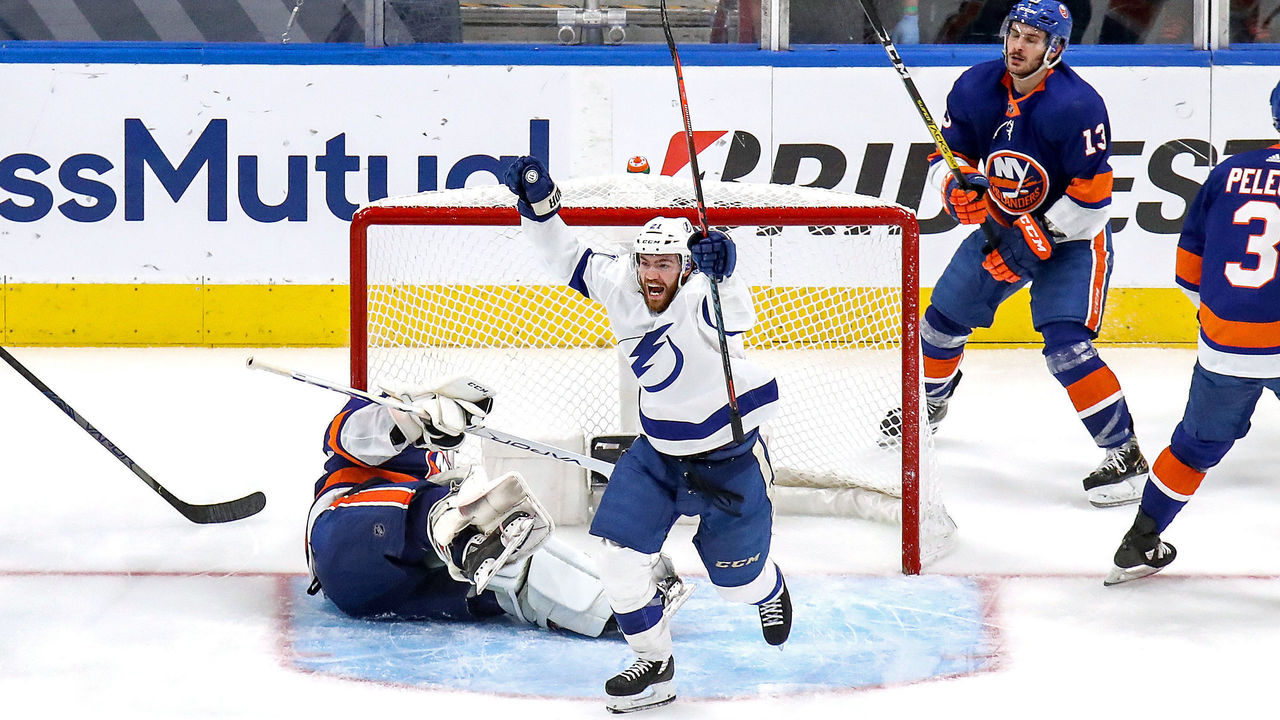 Kucherov has registered four more assists, but Point has scored three more goals. More importantly, the 24-year-old has outperformed his Russian teammate on a per-game basis while playing through an injury in this postseason, leading all NHL players still competing with 1.47 points per contest.
Point is also tied with three others for the league lead in playoff goals among those yet to be eliminated with nine, and all three have played more games than the Tampa Bay center. In addition, eight of Point's nine markers have come at even strength.
When he has suited up, the younger Lightning star left little doubt that he's been one of the most valuable players in this postseason. He notched a goal and an assist in Game 4 of the Eastern Conference Final after missing the previous contest, and he logged nearly 26 minutes of ice time in the Game 6 clincher after sitting out Game 5.
1. Victor Hedman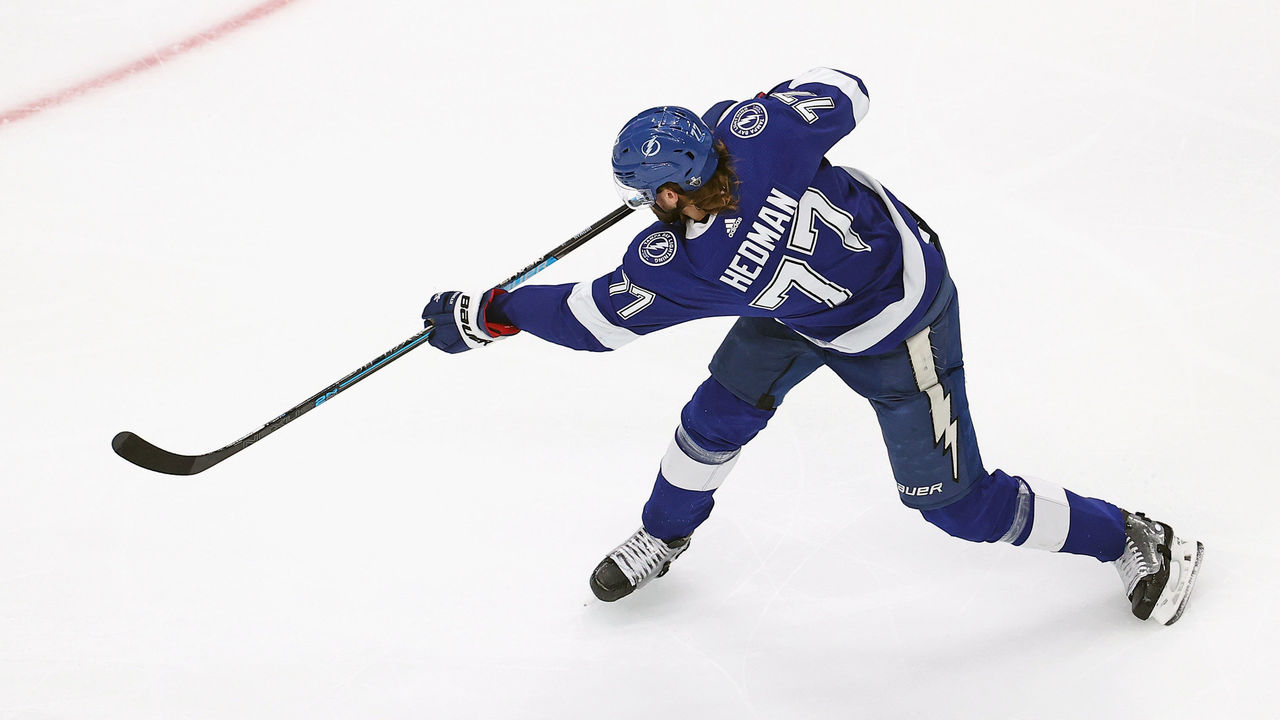 Hedman is accustomed to producing while shouldering a heavy workload, but the towering Lightning defenseman has taken his game to an even higher level in these playoffs.
He buried his ninth goal of the postseason Thursday night, and he's been on a scoring tear of late, racking up six markers in his last eight games. The veteran's remarkable endurance is on full display as well, as he leads all skaters still competing in average ice time during this postseason with 26:31 after logging 30:41 in Game 6 and a whopping 36:12 in Game 5.
Considering Point's injury and the fact that Steven Stamkos has missed the entire postseason with an ailment of his own, Hedman has stepped up significantly and has clearly been the most valuable player in these playoffs.
Honorable mentions: Vasilevskiy, Jamie Benn, Denis Gurianov, Joe Pavelski
(Analytics source: Natural Stat Trick)