During the first postseason that Brayden Point carried the Moose Jaw Warriors to great heights, the metaphor became slightly too real for team executive Alan Millar's liking.
The problem, in effect, was a veteran teammate's haste to return the favor. Point had just turned 16 when, in the spring of 2012, the Warriors summoned him from the midget ranks for the duration of their Western Hockey League playoff run. Seldom does a young call-up make an immediate impact against players as old as 20.
However, the magic act Point conjured is still in a class of its own. He scored in overtime to win Game 4 of the first round - and again in Game 4 of Round 2 to seal a sweep.
Millar, the Warriors' director of hockey operations that season, recalls the passing alarm he felt in a low-ceilinged away dressing room when Dylan McIlrath raised Point onto his shoulders to celebrate that second OT goal: "I thought for sure he was going to pummel his head off the roof." McIlrath was a 6-foot-5 future NHL defenseman in a Moose Jaw lineup replete with bruisers. Counterintuitively, Point was the guy who played hero, an astounding debut for a center who'd been drafted to junior weighing all of 130 pounds.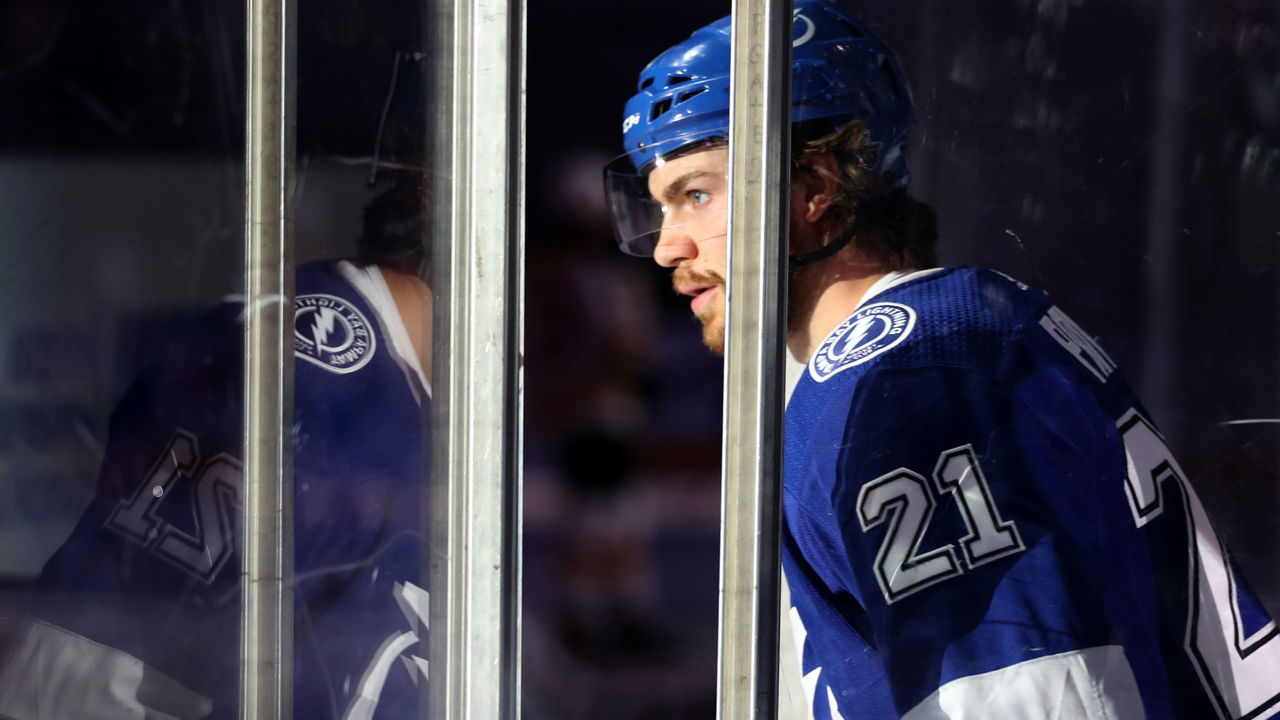 "Size was always a topic of conversation. It certainly was a huge topic of conversation heading into his NHL draft year. That's why he ended up going late in the third round," Millar said about Point in a recent interview.
"I think that was a driving force for him. I think he's always had a little bit of a burr in his saddle about people questioning him. He continues to prove people wrong."
With Point in the fold, the Tampa Bay Lightning are a five-star team, and his ascent to stardom at the NHL level was the least expected of all. From the No. 79 draft slot in 2014, Point has bucked external doubts about his skating and his build - he's now listed at 5-foot-10, 166 pounds - to make himself indispensable to a juggernaut. Steven Stamkos, Victor Hedman, and Andrei Vasilevskiy were supposed to be as great as they are. With Point and Nikita Kucherov, the No. 58 pick in 2011, Tampa Bay, well, bottled lightning.
Never has that been more evident than in these playoffs. Stamkos, injured in the lead-up to the restart, hasn't played in the bubble and won't appear in the Eastern Conference Final. His is an absence that would rattle or doom most any other team, but Tampa hasn't wavered. The Lightning are 12-3 overall, have outscored opponents on average by more than a goal per game, and are two wins away from getting to the Stanley Cup Final - though they may have to pursue those next wins without Point, who was hurt in Game 2 against the New York Islanders. (Head coach Jon Cooper had no update on his status ahead of Game 3 on Friday.)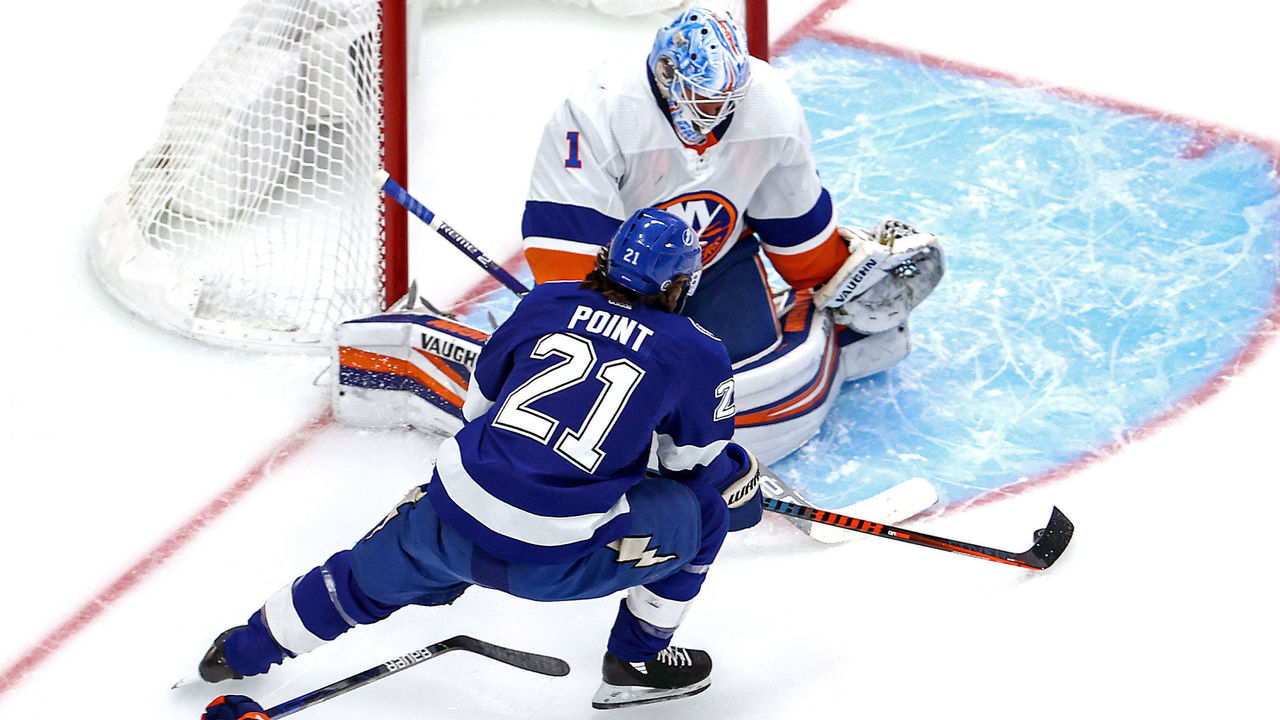 Wednesday's 2-1 victory was the Lightning's 48th in the playoffs under Cooper, the most in the NHL since 2013-14 - his first season in charge. His tenure has produced a trip to the 2015 final, where the once-dynastic Chicago Blackhawks topped Tampa in six games, and a pair of Game 7 defeats a round earlier. Up until he exited Game 2, being able to count on Point looked like a potential salve, the kind of move that could yet enable a stacked core to finally deliver a championship.
Point's 23 points in 15 playoff games slot him second in the NHL behind Colorado's Nathan MacKinnon. His 19 points at even strength are three clear of MacKinnon and Kucherov for the league lead. His Corsi For (61.1%) and expected goals (64.8%) percentages rank top-10 among forwards who've played at least 150 minutes, according to Natural Stat Trick, and no player has matched his two OT winners.
"His emergence allows you to do so much more with your lineup," Cooper said in a recent media availability. "Having top-tier centermen who can score and check is a pretty good luxury to have."
Ever-dependable as Tampa exacted vengeance against the Columbus Blue Jackets and toppled the Presidents' Trophy-winning Boston Bruins, Point had recorded points in six straight games, and in 12 of 13 overall, entering the Islanders series. That was prologue to his magisterial five-point effort in Game 1, when the range of his offensive abilities - the footwork, the stickhandling, the sense to get open in scoring position or to find a teammate who is - helped the Lightning lay waste to New York's normally sturdy defensive structure.
Consider his opening goal 74 seconds in, when a nasty stutter-step let him loop around Islanders defenseman Ryan Pulock and bear in alone on goalie Thomas Greiss. Consider his second goal, when he spearheaded a power-play zone entry, snuck backdoor to the crease, called for the puck once he established inside position, and tapped in Hedman's attentive shot-pass.
"He can do it any way you want to do it," said Moose Jaw coach Mark O'Leary, an assistant with the Warriors throughout Point's junior career. "You see what he does off the rush or tracking back for takeaways, to lift guys' sticks. He can play end-to-end that way, but then he can also do it down low. Down in and around the net, he's got that small stature, but he's got his nose close to the ice and is not afraid to get dirty to get the job done."
Nor does Point shy from pressure. The Lightning's overtime record in the bubble is 4-0, and his handiwork has led directly to three of those winners.
Conforming to O'Leary's point, he's delivered in sudden death in different ways. A month ago, on his 60th shift of the Lightning's five-overtime epic against Columbus - Point's 46:59 of ice time led Tampa forwards - he had juice left to prolong a cycle under duress, slip into free space in the slot, and capitalize when the puck bounced to him.
Four games later, Point was the player who eliminated the Blue Jackets - righting the wrong of last year's infamous sweep - by winning a defensive-zone faceoff and, later in the shift, settling matters with a slick backhand off a giveaway.
Leap ahead to double overtime in Game 5 against Boston and there was Point, toward the end of a long shift, flagging down two loose pucks in the Bruins' zone to enable Hedman's series-clincher. Whether he was sharper in those chases or simply wanted possession more, the result was decisive.
"That's something Brayden has in his DNA. He's a big-time player, a big-moment player," Millar said.
"I feel like he's driving our team," Tampa defenseman Mikhail Sergachev told reporters ahead of the Islanders series. "He's everywhere. he's good defensively, great offensively. He's breaking the puck out for us. He's easy to play with. He talks a lot on the ice, off the ice. He's just that guy who helps you out, wants you to get better. He's been unreal for us ever since he got here."
The improvement that's unlocked this dream scenario has been to Point's speed. Preposterous as it may seem in the context of his runner-up finish to Connor McDavid at the 2018 fastest-skater competition, it was ultimately his feet, conspiring with his size, that knocked him down NHL draft boards. Point's always been quick, said Tyler Drader, his bantam hockey coach in Calgary, but he needed to work with revered Lightning skating consultant Barb Underhill to straighten and optimize his stride.
"He didn't lose many races (in junior) - those quick six-, 10-feet races - because he was so smart. He'd have a head start because he could read the play. It was the end-to-end skating that wasn't always pretty," O'Leary said. "He did all the work to turn something that was a knock against him into, you know, he's one of the fastest players in the league now."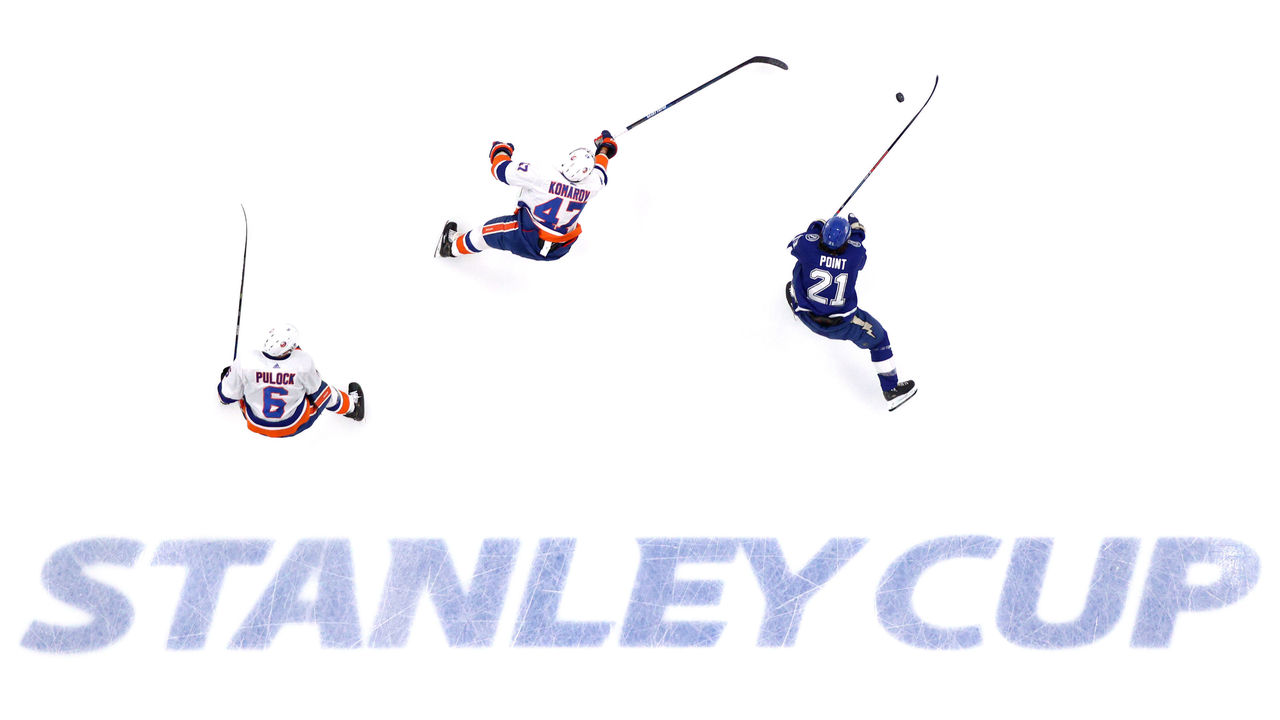 At 24, Point's also a rare young regular in the Lightning's veteran lineup, and one of the relatively few under-25 impact players still competing. The group includes Sergachev and Tampa center Anthony Cirelli; New York's Mat Barzal and Anthony Beauvillier; Vegas' Alex Tuch; Denis Gurianov, Roope Hintz, and the masterful Miro Heiskanen of Dallas. On contenders that hew older, Heiskanen and Point are cornerstones, which in the Lightning's case could conceivably extend their title window well into Stamkos', Hedman's, and Kucherov's 30s.
In a sense, Point is only doing what he always has: rising to heights unforeseen from the outside, either earlier or to a greater degree than expected. Just as Millar, McIlrath, and the Warriors treasured his production at age 16, Drader can recall a time he considered Point his "secret weapon." During the 2009-10 Under-15 AAA season, when Point was 13 and stood about 5-foot-2, he set up the goal that won Drader's Calgary Bisons a provincial title.
The Cup spotlight awaits if Point heals soon and Tampa can finish off the Islanders. The Golden Knights are deep and dangerous and the Stars invariably play stingy, but unlike in 2015, no duo as electric as prime Patrick Kane and Jonathan Toews is set to emerge from the Western Conference. MacKinnon's playoffs are over, and no other player has looked as singularly ready for the stage as Point.
Certainly not in the clutch, at least.
"I think it's his mental toughness. I think it's his competitiveness. He thrives in (pressurized) moments. People get nervous in those moments and try not to make a mistake. He wants to win the game," Drader said, teeing up a reflection on Point's first OT winner against Columbus.
"It was funny," Drader said. "That five-period overtime, I was just like, I know Brayden is going to (end it). He's going to set the goal up or he's going to score. I just knew it in my bones. That's just what he does."
Nick Faris is a features writer at theScore.