Why so many people are rooting for Stars coach Rick Bowness, the hockey lifer
Photo illustration by Nick Roy / theScore
Bowness had just informed Thomson that he was going to be sent down to the Senators' AHL affiliate in New Haven, Connecticut. The player could accept the demotion itself, but one element troubled him.
"I absolutely cannot go to New Haven," Thomson recalled telling Bowness.
Two seasons earlier, Thomson's mother died of cancer and his brother was killed in a car accident. He was playing for the New Haven Nighthawks at the time of both deaths.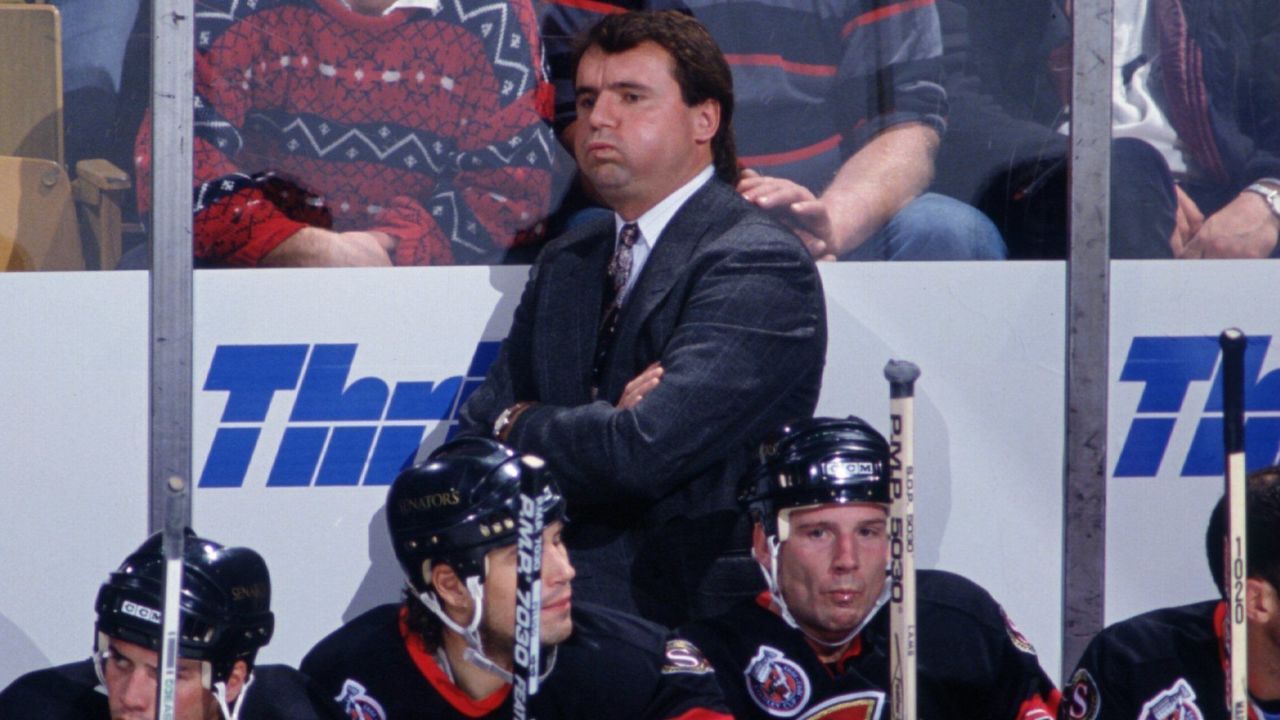 Bowness, then in his late 30s and at the helm of a team that would go on to lose 70 of 84 games in its inaugural season, told Thomson he understood.
"He almost got a tear in his eye," Thomson remembered. "He definitely felt my pain. He said, 'Leave it with me.'"
Days later, the Senators shipped Thomson to the LA Kings.
"I'll never forget that," Thomson said of Bowness' empathy. "In the world of hockey, there's no favors. It's pretty ruthless, especially then, in the '90s. You're a piece of meat."
"Rick Bowness is the ultimate team guy, ultimate glue guy," added Darrin Madeley, Thomson's teammate in Ottawa. "He just happens to be a coach."
Thomson and Madeley are far from the only ones rooting for Bowness right now. The Dallas Stars interim head coach, whose pro hockey career spans multiple generations, has a golden opportunity to win his first Stanley Cup in his 45th year as a player or coach. Eight weeks into a bubbled-up playoff run, the third Cup final of Bowness' career is here, his first as the head man.
"When you watch a team play, you can tell who they're playing for," Stars general manager Jim Nill said Tuesday while Dallas awaits the conclusion of the Eastern Conference final. "This team is playing for the coach, and the coach is coaching for the players. That's a great reflection on everybody."
Earlier this postseason, Bowness shrugged at the suggestion that he's a player's coach. The man nicknamed "Bones" doesn't like labels. "I don't believe in all that stuff," he told reporters. "I'm just me. I just do it my way."
Bowness is, at the very least, somebody who fits the profile of a player's coach. By all accounts - including more than a dozen interviews with retired and active NHL players and coaches - the 65-year-old possesses a high level of emotional and social intelligence. He's authentic and selfless, treating equipment managers, security guards, role players, and superstars with equal amounts of respect. He's extremely passionate about the game, thorough in his preparation, and always evolving, never losing sight of the ultimate goal: Winning titles.
"He's a hockey lifer," Vegas Golden Knights head coach Pete DeBoer said of the longtime rival who helped end the Knights' season Monday. "He loves the game, has made a great impression on everybody he's come in contact with. He's going to leave that legacy behind, which is really rare."
"He's a coach you just want to do everything for, lay your body on the line for," Stars captain Jamie Benn said. Teammate Joel Hanley added this common compliment about Bowness: "When he talks, you listen to what he says. Respect is probably the biggest word."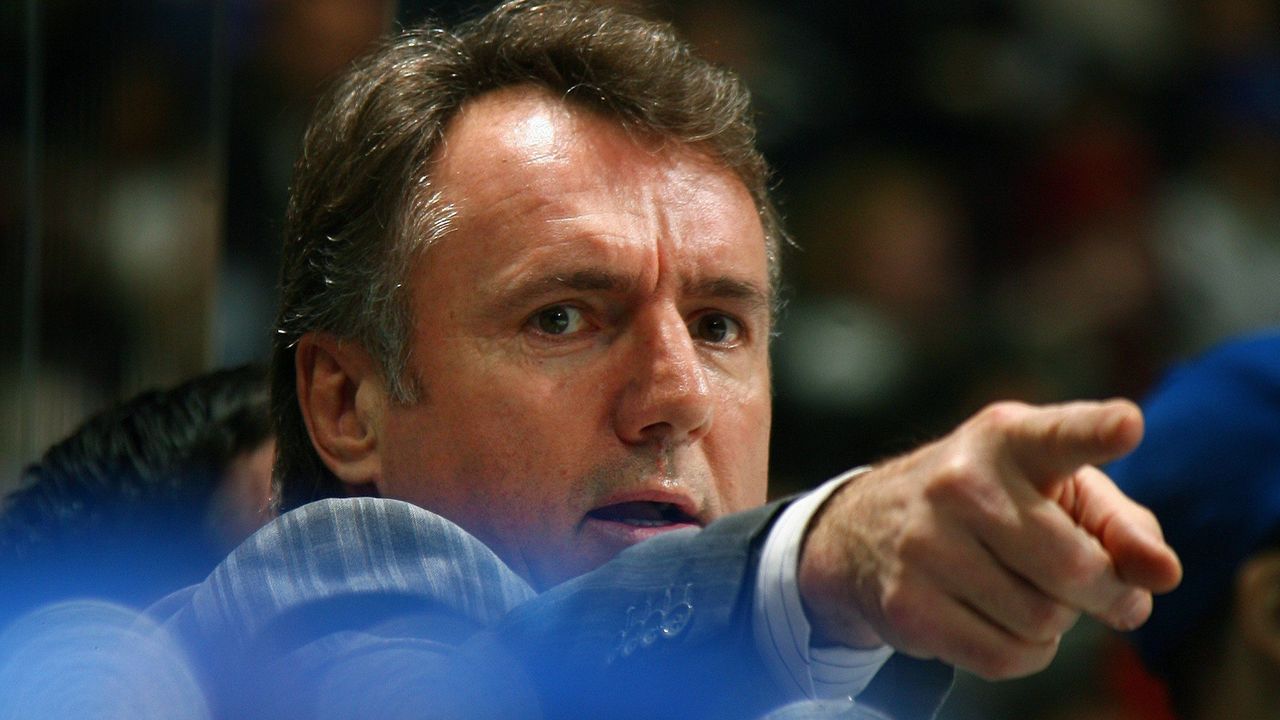 Nobody in NHL history has coached as many games as Bowness, who recently surpassed 2,500 after breaking Scotty Bowman's record of 2,164 in 2017. The Halifax native began his coaching odyssey as an AHL player-coach in 1982 and hasn't looked back, missing only two seasons - 1998-99, after getting fired as head coach of the New York Islanders, and 2004-05, thanks to the lockout.
Over the years, Bowness has alternated between being an assistant coach, associate coach, and head coach. He's held the title of NHL bench boss, permanent or interim, six times - for the Winnipeg Jets in 1988-89, Boston Bruins in 1991-92, Senators from 1992-93 to 1995-96, Islanders for 1996-97 and 1997-98, Phoenix Coyotes in 2003-04, and the Stars since last December.
Including playoffs, Bowness' all-time record as an NHL head coach is 164-317-48-8. It's an ugly winning percentage, but considering he was hired midseason four times, oversaw the expansion Senators, and got fired one year into his tenure with the Bruins, his raw record shouldn't be viewed an indictment of his coaching abilities. If anything, the fact that Bowness has remained relevant through various eras - as both a front-and-center head coach and a behind-the-scenes assistant - attests to his versatility.
"There's a lot of people who are good at being head coach, but they can't be an assistant coach. Or you have guys who are very good at being an assistant coach but you wouldn't trust them to be a head coach," former Coyotes forward Danny Briere noted. "It's impressive that Rick's able to take on either role, whatever's needed from whomever he's working with."
Cody Hodgson, who played under Alain Vigneault and Bowness in Vancouver, took Briere's train of thought a step further: "You get some coaches who are very talented and not necessarily good people," he said. "But Rick's a great coach and also a good person. So I can see why he's lasted so long in the game and will be able to stick around as long as he wants to."
Bowness' tenure covers four labor disputes between the league and the players' union, several facelifts for the on-ice product, and plenty of upheaval in the coaching ranks. He's a walking, talking, story-telling hockey encyclopedia who's been coaching so long that he's gone from being a peer to his players to being old enough to be their grandfather. Which raises the question: How often does he tap into this reservoir of experiences?
"Everything depends on the situation and the individual involved and your rapport with them. Some guys, when you're talking to them, you know they need a pat on the back. Some guys, they need a good kick," Bowness said. "A lot of it depends on the situation, the timing, but over the years you learn to read people better. Communication with my players has always been the top priority for me, so I get to know them and I make sure I talk to everybody pretty much every day."
Even though Bowness was a forward for nine years as a pro, including 178 NHL games split between the Atlanta Flames, Detroit Red Wings, St. Louis Blues, and Jets, he's made the blue line his area of expertise as a coach. He's widely credited with helping transform Victor Hedman into arguably the best defenseman on the planet. Bowness rarely discussed hockey-related topics within the first few weeks of meeting Hedman, a promising rearguard drafted second overall by the Tampa Bay Lightning in 2009. Instead, he chose to build trust via a personal connection and slowly transitioned into teaching.
"He cares about his players. You can just see it in his actions. Not only in what he says but also in his actions too," said George Gwozdecky, who worked as an assistant with Bowness for Lightning head coach Jon Cooper from 2013-15. "He will never chastise them; he will never embarrass them in front of his peers or in front of other people. If there is a tough conversation to have, he always does it behind closed doors."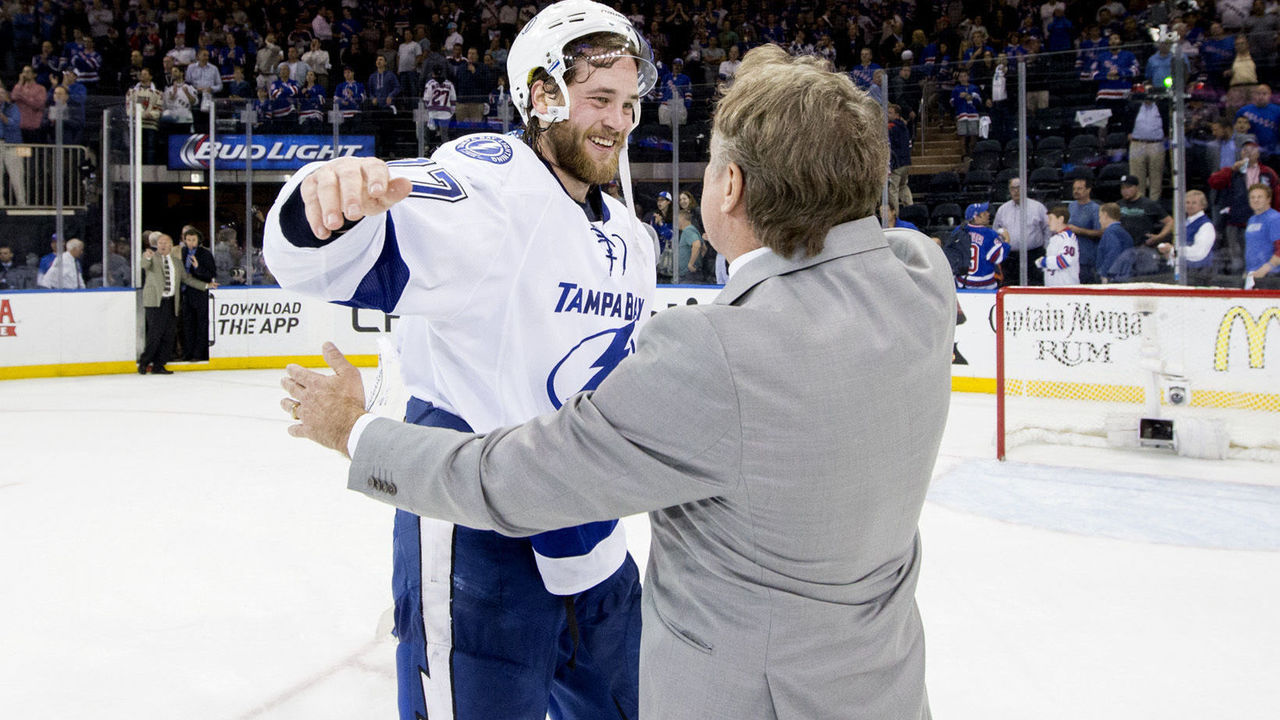 Bowness can game plan for difficult opponents, make savvy lineup changes, and knows as well as anyone when to challenge a contentious call. He's a smart hockey mind. However, his true value is reflected in his relationships. Stars defensemen Miro Heiskanen, Esa Lindell, and John Klingberg are better players because Bowness has taken the time - first as an assistant, now as the boss - to get to know them over the past two years.
Stephen Johns, another key member of Dallas' deep blue line, leaned on various members of the organization during a harrowing 22-month absence from hockey. At one point, Johns considered suicide as he experienced post-traumatic headaches and post-concussion syndrome from injuries he suffered in the 2017-18 season. Bowness was among those who offered unconditional love and support throughout. "I can't thank him enough for that," Johns told The Athletic's Sean Shapiro in June. "He cared about me, not just Stephen, the hockey player."
"The leader doesn't have to be General George Patton. The leader doesn't have to be Bill Belichick," said Madeley, the former Senators goalie. "This is a weird thing to say, but I would have taken a bullet for Rick during those times because he always treated me with respect."
"Xs and Os are one thing, but if you don't have the communication skills or the ability to connect with people, then I don't think the Xs and Os matter anymore," added University of North Dakota head coach Brad Berry, who played for Bowness in Winnipeg and years later worked with him in the Canucks organization as an NHL scout and AHL coach.
Bowness' willingness to be open, honest, and vulnerable was on display in August when he became the first person inside an NHL bubble to speak at length about the mental strain of this most abnormal playoff tournament. He said what was on the minds of not only some of his players but his rivals.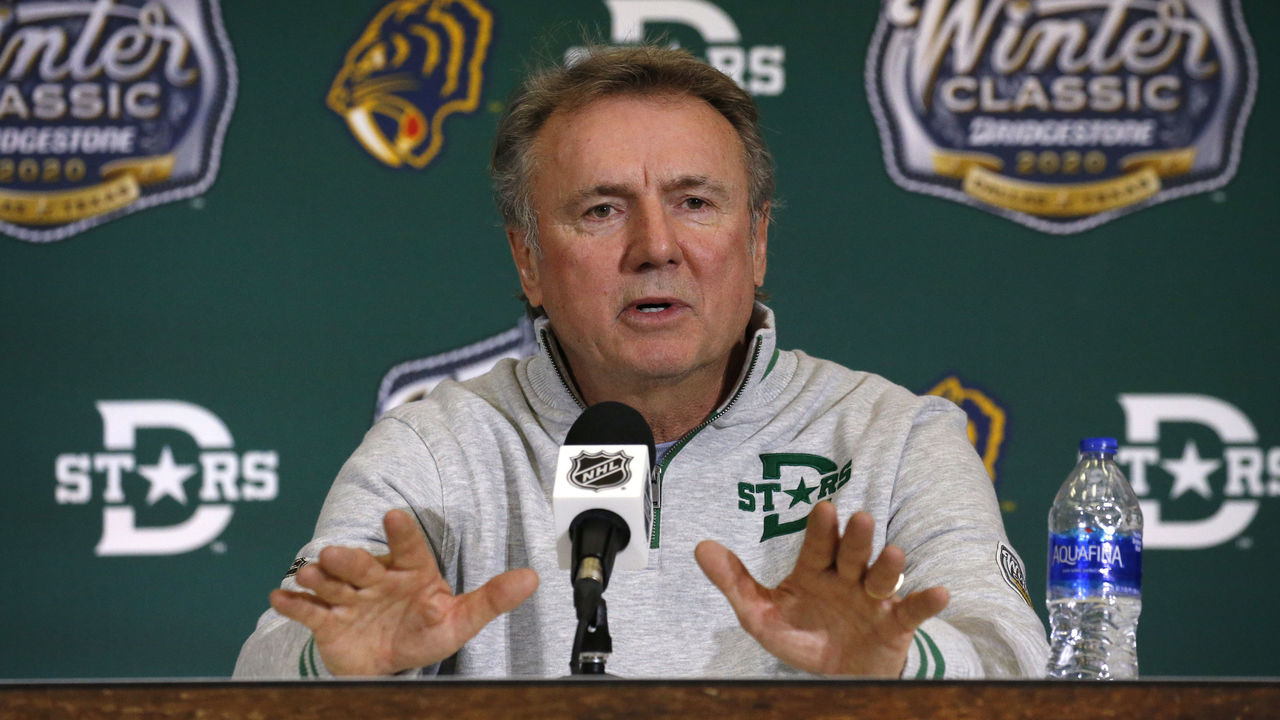 The 24-team postseason provides a window into Bowness' reach. He has coached at least one player on 18 teams, according to research by The Associated Press' Stephen Whyno. Plus, he coached three current GMs: Nill, Boston's Don Sweeney, and Columbus' Jarmo Kekalainen, as well as two coaches, Arizona's Rick Tocchet and Vancouver's Travis Green. The freshest coach-to-coach connection is Cooper, Bowness' boss in Tampa for five seasons.
"When I came into the NHL, I was a little green. I was comfortable as a coach, but I wasn't comfortable with the NHL yet, and Rick really helped me with that," Cooper said of Bowness' "invaluable" counsel. "He was kind of that mentor you needed - or I needed - and the nuances of the NHL that I didn't know about, he really helped me with."
Bowness was 16 when he met his wife Judy, a hockey lifer herself. Colleagues often cite Judy's warm personality as a nice complement to Bowness' fit within the team structure. She often contacts incoming wives and girlfriends to make them feel welcome. The couple has three adult children: Kristen, who is the manager of diversity development and sled hockey for the Lightning; Ryan, a 2001 eighth-round pick of the Columbus Blue Jackets, who is the director of pro scouting for the Pittsburgh Penguins; and Rick Jr., the former sports information director for the University of Denver men's hockey program. The sport is in the family's DNA.
"At some point, if Rick decides to do his memoirs and reveal some of these stops along the way, people will marvel at it," Gwozdecky said. "You talk about organizations and businesses and why they fail, it's the inner turmoil and the lack of leadership. Yet there's one guy saying, 'Hey, hang in there, follow me, we're going to be OK,' and all of a sudden that team or business continues to succeed as everything else is falling apart around it. That's Rick. He's been that one guy. When everything's falling apart, he's able to keep things together, keep people believing, keep players believing."
"We're now joined by the Western Conference champion head coach of the Dallas Stars, Rick Bowness," an unidentified voice announced to kick off Bowness' virtual media availability following Monday's clinching win.
Bowness looked to the left with a wry smile, tapped his fingers on the table, glanced toward the camera, then glimpsed to his right. It was the demeanor of a man letting it all soak in. Head coach of a conference champion, a first in a hockey coaching career like no other. He's been to two previous Cup finals, in 2011 with the Canucks and 2015 with the Lightning, but never as the leader. Bowness feels energized by this incredible Stars run.
"It's so rare to get to the finals, man," he said, "you've got to enjoy every minute of it."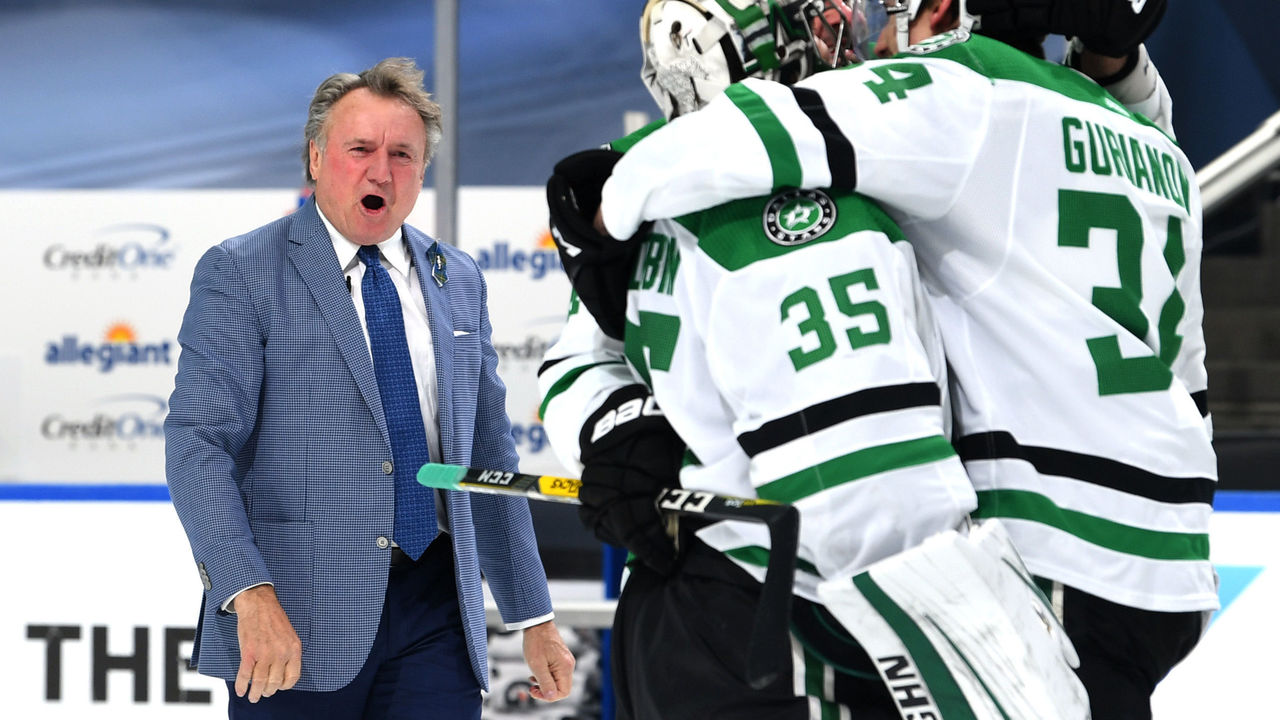 Bowness took over in December for Jim Montgomery, who was fired for "unprofessional conduct" and entered rehab shortly afterward to deal with a substance abuse problem. Dallas has since stabilized as a group, found its rhythm offensively, and managed to defeat three quality squads - the Calgary Flames, Colorado Avalanche, and Golden Knights - in close-fought playoff series.
Technically, Bowness still is an interim guy. But, as Nill said Tuesday, he's "earned the right to come back as the coach." The question is, once Bowness exits the bubble and exhales, will the fire inside burn brightly enough for him to continue his epic coaching journey? He's said multiple times in the bubble that he's going to stay in the present and deal with 2020-21 in the offseason.
"Every year, there seems to be guys on the team - whether it's guys that have been in the league for so many years and haven't won, you see the Cup passed to that older guy, older vet. For us, it's really our coach," Stars forward Tyler Seguin told a Dallas radio station in late August.
"He's just such a passionate man and the ultimate role model as far as a hockey guy and a father and a husband," Seguin added.
Thomson, the ex-Senator, wouldn't argue. Some 28 years later, he remembers that moment in the coaches' office like it was yesterday. He can picture Bowness' body language, hear his words, and feel his empathy.
"The man friggin' cares," Thomson said. "Bottom line."
John Matisz is theScore's national hockey writer.
Comments
✕
Why so many people are rooting for Stars coach Rick Bowness, the hockey lifer
  Got something to say? Leave a comment below!