The first round of the Stanley Cup Playoffs is heating up. Here are three key takeaways from the Eastern Conference games on Friday's schedule, which included a 5-0 pounding of the Philadelphia Flyers by the Montreal Canadiens and a decisive 5-2 New York Islanders victory over the Washington Capitals.
Relentless Ovi not enough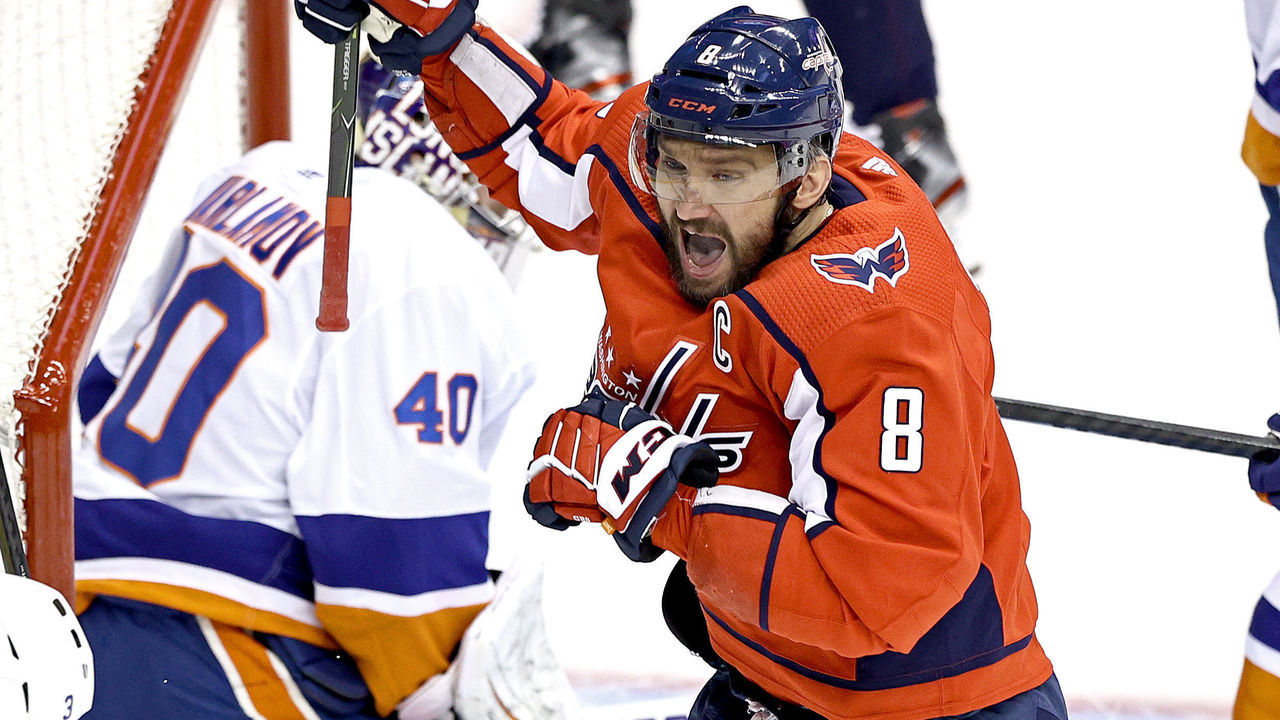 If Alex Ovechkin's nifty goal 56 seconds into the first period and the subsequent noisy celebration didn't convince Barry Trotz and the Islanders that Relentless Alex Ovechkin came to play Friday night, what followed certainly did.
On his next shift, right in front of the Isles' bench, Ovechkin blurted out what sounded like an "oh, c'mon!" loud enough for everyone in Scotiabank Arena to hear after a linesman accidentally halted a potential odd-man rush for him and linemate Evgeny Kuznetsov. That fieriness deep inside Ovechkin - which was not always present in the Caps' four previous postseason games - didn't really leave until the final buzzer sounded. He looked every bit like a man on a mission.
"We needed a big game from him tonight," Caps head coach Todd Reirden said postgame. "He's physical, he's able to convert a couple of different ways for us. I thought he had a strong game from his perspective and we need more players like him that are playing to the top of their level."
Alas, Ovechkin - who scored both Caps goals - couldn't propel his squad past New York all by himself. The Isles now lead the best-of-seven series 2-0.
Full marks to New York for dictating the pace and style of play in Game 2. The Islanders put Washington on its heels for most of the night, mercifully carrying out textbook coach Trotz hockey: smothering, physical, and unified.
"They're very disciplined and they stick to it throughout the game," Caps defenseman John Carlson said of the Isles, who gave Washington only two power-play opportunities. The Caps, meanwhile, were the opposite of disciplined, gifting the Isles five power-play chances. They shot themselves in the foot, twice getting assessed a minor for too many men.
Ovechkin, who skated for more than 22 minutes in the loss, managed to record 10 shot attempts, including six that reached New York goalie Semyon Varlamov. Ovechkin had laser focus, deployed his trademark short, chopping strides, and yapped away. Leo Komarov, one of the Isles' better defensive wingers, tried to glue himself to the Russian's hip as best as he could, but Ovechkin bounced around the rink like a ball of energy.
Maybe too much energy. Ovechkin's best chance in the third - a wide-open shot off a back-door feed from Kuznetsov - hit the side of the net.
"I just missed it," he said. "Shit happens."
Habs must bottle this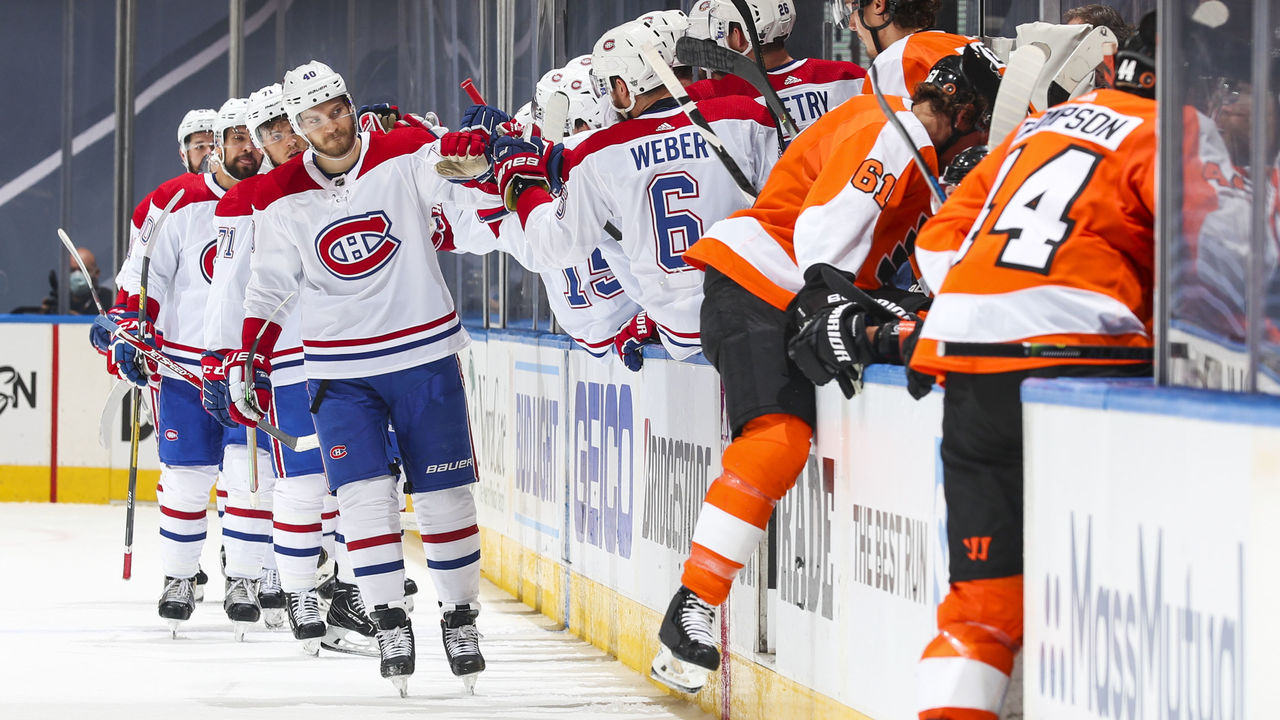 Max Domi hit the bullseye following the Canadiens' dismantling of the Flyers on Friday. In his media availability, Domi noted the commanding 5-0 Game 2 win was both "just one game" and "a huge step in the right direction for us."
Couldn't have said it better myself for a Habs team that finds itself tied 1-1 with a really strong Philadelphia squad despite selling pieces at the trade deadline. Without head coach Claude Julien, who is back in Montreal recovering from a health scare, the Canadiens displayed their true potential as a collective against the Flyers.
Goalie Carey Price was flawless, turning aside all 30 Philadelphia shots. Montreal's forwards played with a sense of urgency and completed passes with precision from the opening faceoff onward, accounting for the game's first 12 shots on goal and 32 total. Tomas Tatar and Jesperi Kotkaniemi both scored twice, while Domi seemingly flew up and down the ice on every shift.
"We got our butts kicked today in all facets of the game," Flyers coach Alain Vigneault said. "They outworked us, outplayed us, and outexecuted us."
"We're doing it in numbers," is how Kirk Muller, Montreal's associate coach and Julien's temporary replacement, explained his group's inspired showing. In Muller's eyes, everyone who dressed for the Canadiens on Friday played well. That gave him the freedom to roll out four forward lines and three defensive pairs. The Flyers simply had no answer for a team that played like a wrecking ball, especially when Habs captain Shea Weber was on the ice.
"It's nothing new," Ben Chiarot, Weber's defensive partner, said of his teammate's domination. "This is something he's done his whole career. We're talking about 14, 15 years of being one of the best defensemen in the NHL."
It was one of those games where the better team had more giveaways (18-9 for Montreal) because it had the puck the whole time. The Canadiens eventually chased phenom Carter Hart from the Flyers' net before running over backup Brian Elliott moments later. Bottling up this emotional, well-earned win for Julien will be the tricky part, and it's no small task given Montreal is usually no world-beater.
"When we stick to our game plan," Domi said, "we skate, we have everyone going, and we're a very tough team to play against."
The key word there is "when."
Don't sleep on Suzuki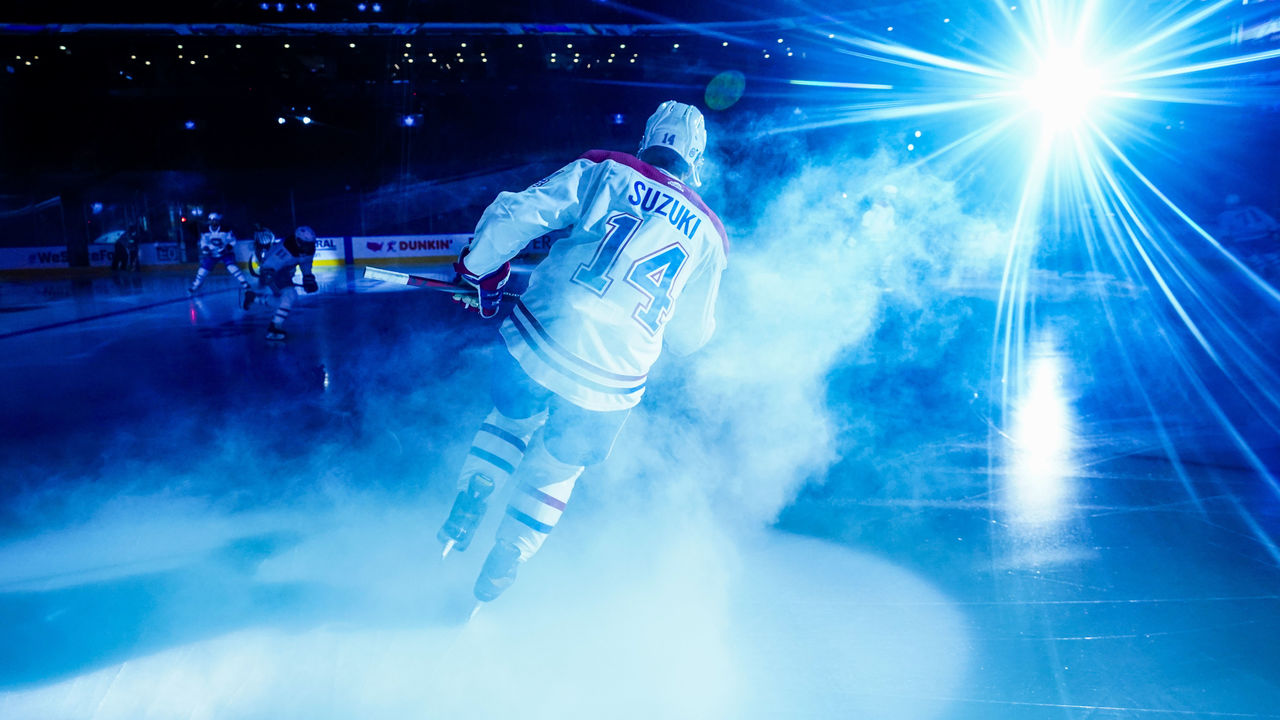 Columbus Blue Jackets center Pierre-Luc Dubois is enjoying a postseason coming out party thanks to four goals and four assists in seven games. So is Miro Heiskanen, the Dallas Stars blue-liner who's opening eyes across the continent with a combination of effortless skating, defensive prowess, and swagger with the puck. Kotkaniemi, who's bagged four goals to pace Montreal, would also count as a breakout player.
What about Nick Suzuki, though? The unflappable Canadiens rookie should be in the conversation as one of the best up-and-comers of the restart. He's arguably been as impactful as Kotkaniemi.
Suzuki, who was drafted 13th overall by the Vegas Golden Knights in the 2017 NHL Draft before being sent to Montreal in the Max Pacioretty trade, has one goal and two assists in six games. However, his contributions are mostly subtle, extending beyond the boxscore.
The 21-year-old ranks second in ice time among Montreal forwards, skating for 19 minutes and 46 seconds per night. The coaching staff trusts Suzuki, just 77 games into his NHL career, to play in any and all situations: up a goal, down two goals, on the power play, on the penalty kill, at even strength, whatever.
"Suzy's starting to tap into playing some big minutes against some high-level talent on the other side," Domi said following Friday's win. "It takes a lot of confidence to do that. It's a tough job to do. He showed it in the first round and he's showing it again, tonight and in Game 1."
Suzuki has mainly faced off against difficult assignments in Sidney Crosby, Evgeni Malkin, and Kevin Hayes thus far, yet he's been on the ice for just one goal against at even strength and has a plus-2 rating. A responsible pivot, he has terrific poise and above-average hand-eye coordination. He's already the rare NHLer that coaches never have to worry about - a master of the little things who is more than willing to, for instance, take a pounding body check to get the puck out of harm's way. And it doesn't hurt that he has some scoring touch, too, as evidenced by his 13 goals and 28 assists in 71 regular-season games.
Suzuki will be lucky to sneak into the top five in Calder Trophy voting. The 2020 rookie class was deep, starting with super studs Quinn Hughes and Cale Makar, and continuing with Dominik Kubalik, Adam Fox, John Marino, Elvis Merzlikins, and Victor Olofsson, plus a few others. But the probable top-five snub shouldn't discount what Suzuki has accomplished both during the regular season and his breakout postseason.
John Matisz is theScore's national hockey writer.