The moment the NHL announced its return-to-play plan, the hockey world began pontificating about one particular matchup: the Columbus Blue Jackets against the Toronto Maple Leafs. The prevailing narrative centered around one familiar paradox: What happens when an unstoppable offensive force meets an immovable defensive object?
Both squads are on the board through two games, with Columbus drawing first blood Sunday with a 2-0 win and Toronto responding Tuesday with 3-0 victory. The former result caused minor panic in Leafs land, while the latter prompted one of the season's top quotes.
"Toronto was really good; we sucked," Blue Jackets head coach John Tortorella said following Game 2, which ended in a gloomy haze as medical staff stretchered Toronto defenseman Jake Muzzin off the ice late in the third period.
Momentarily putting aside Muzzin's health - now the most pressing matter of this series - let's examine some major areas of influence through two games, and what it could all mean when the action resumes Thursday in Game 3.
Slot shots and zone time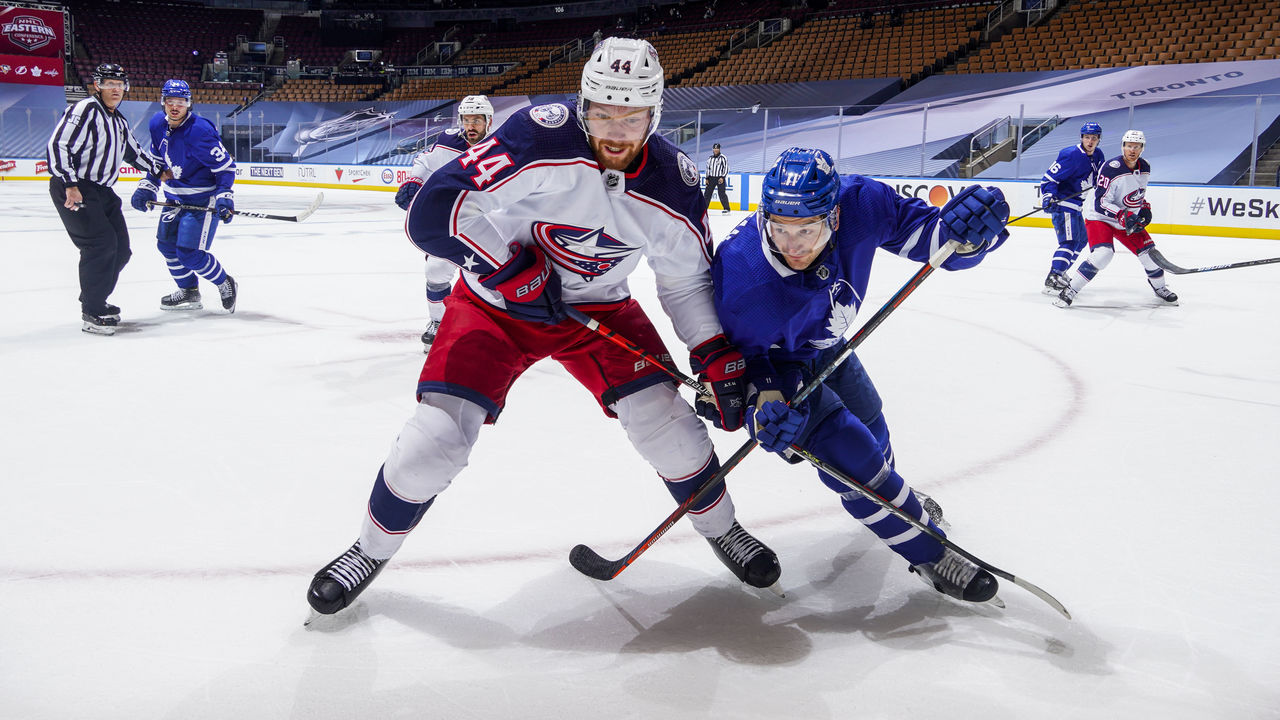 In the modern NHL, protecting the house is a hallmark of virtually all excellent defensive teams. Consider the New York Islanders and the way they insulate their goalies in Barry Trotz's system. The same goes for the Dallas Stars in recent years.
When Tortorella's Blue Jackets are maximizing their collective potential, they frustrate opponents to no end by refusing them access to the truly dangerous areas of the offensive zone, such as the crease, slot, and upper slot. This is, in essence, how they manage to consistently beat superior teams.
Case in point: Toronto's formidable offense recorded only 16 even-strength shot attempts from the slot in Game 1, according to data provided by SPORTLOGIQ. The Blue Jackets, for context, put up 27 attempts from the slot at even strength despite their limited firepower up front. Columbus delivered a masterclass in stick checking and gap control. Everybody from stud defenseman Seth Jones to rookie fourth-liner Emil Bemstrom adhered to the game plan set out by Tortorella and, crucially, didn't allow the Maple Leafs to penetrate the inside of the ice at their leisure. They were dialed in.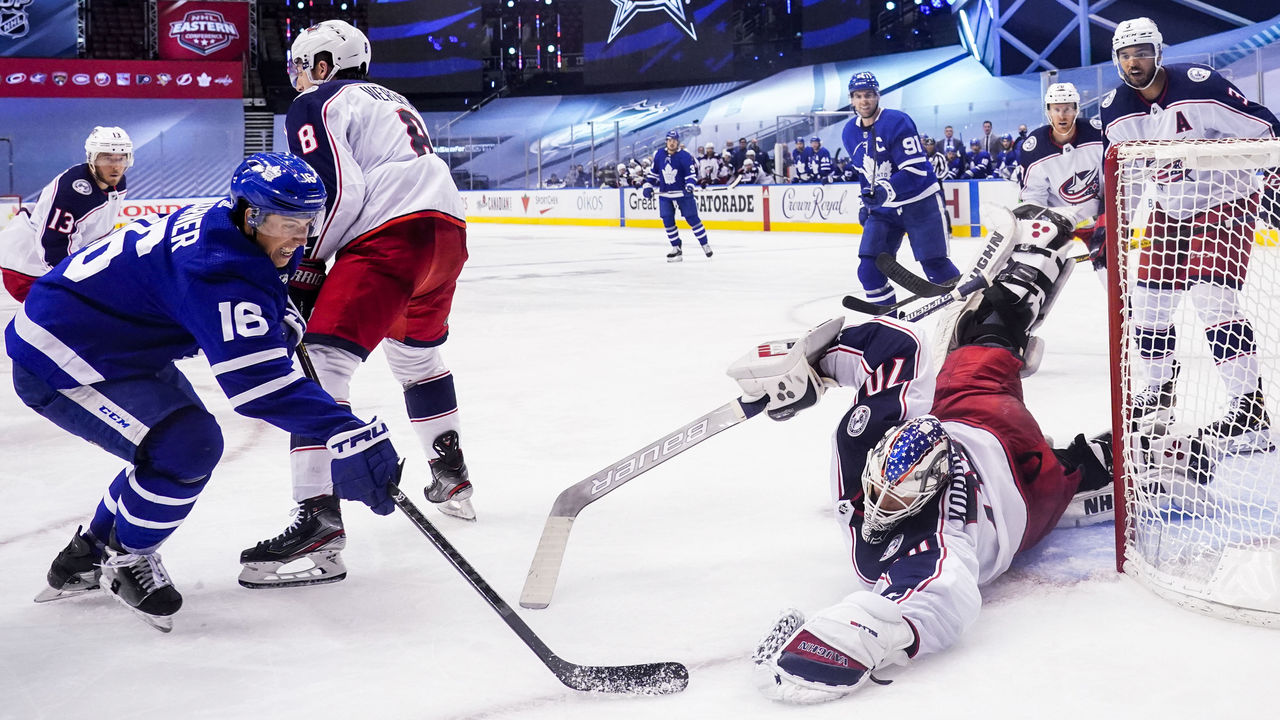 Tuesday was a different story. Toronto not only dominated in total even-strength shot attempts (56-36), but it also had the upper hand in slot-area attempts (19-12), breaking down the structure forced upon it in Game 1.
"We were just quicker tonight, and that's not necessarily the way we were moving our feet," Maple Leafs captain John Tavares said postgame. He was referring specifically to the way his team transferred the puck from zone to zone, and how it won more individual battles by getting pucks behind Columbus' defense and "getting to work."
"I liked the way we were in sync and connected," added Tavares, who scored Toronto's second goal of the night on a third-period breakaway.
Columbus, meanwhile, wilted offensively in Game 2. The Blue Jackets' even-strength possession time in the offensive zone dropped to 2:50 from 5:33. In the opener, Columbus constantly pressured the puck carrier - on the forecheck, in transition, and in the opponents' own zone - which led to scoring chances on Maple Leafs goalie Frederik Andersen. Two days later, the counterattack was essentially nonexistent, producing Tortorella's worst nightmare: Toronto's offense hummed along nicely, and his squad had no response whatsoever.
"You can dissect it any way you want, but it ultimately came down to we didn't play a very good game," Blue Jackets captain Nick Foligno told reporters after the loss. "It's unacceptable."
It didn't help that Columbus handcuffed itself by taking five penalties in the second contest following a one-penalty showing in Game 1. Toronto went 0-for-5 on the power play in Game 2, so kudos to the Blue Jackets' penalty killers. But time and energy spent icing the puck is time and energy lost trying to generate offense.
Considering the margin of error is razor-thin in a short series against such a talented team, airtight, disciplined hockey is a must for Columbus moving forward; the offense won't come unless the Blue Jackets play to their identity on defense.
Skater and goalie matchups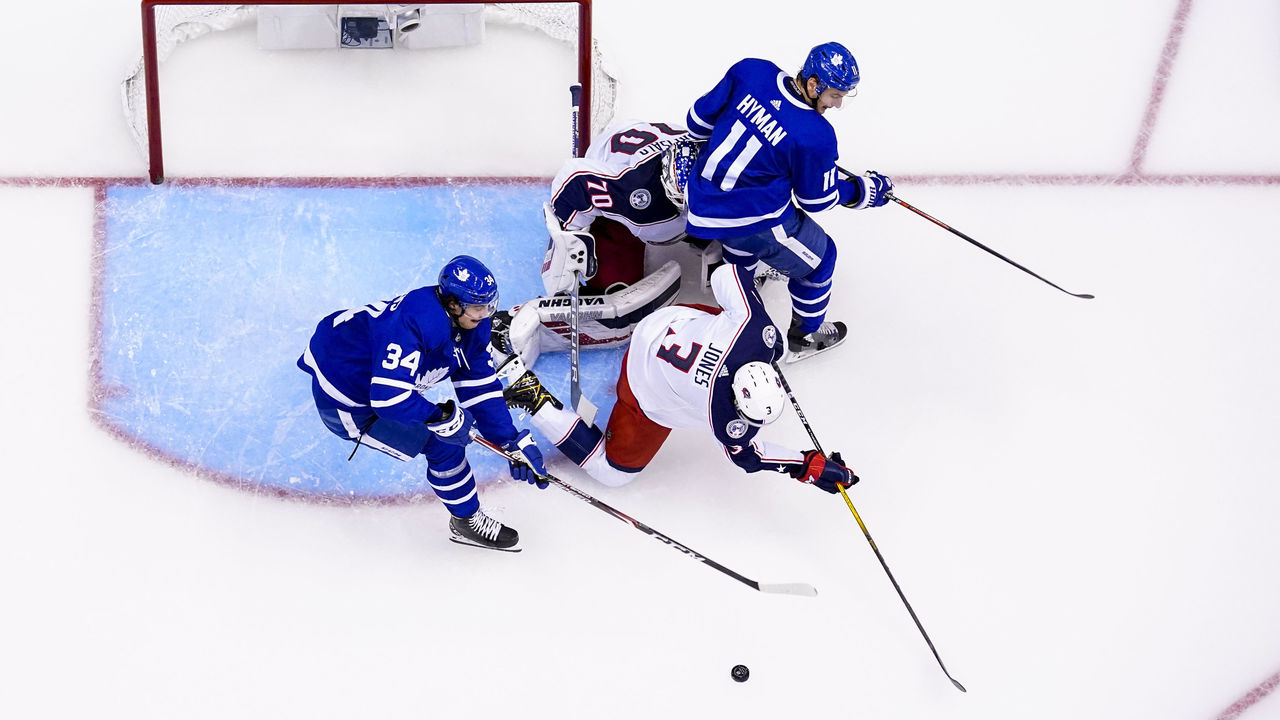 There's no denying the key matchup in this series is Auston Matthews versus Seth Jones; the efforts of Jones and defensive partner Zach Werenski are vital to Columbus' success in general. The duo shoulders a lot of responsibility.
Matthews played a total of 23 minutes at even strength in Game 1. Jones, by virtue of Toronto's right to last change as the home team, faced Matthews for only 11 of those minutes. Though Matthews looked to be in midseason form, contributing six shots on goal and buzzing around the ice all night, he was kept off the scoresheet - a huge boon for the Blue Jackets.
Matthews played less in Game 2, but the matchup ratio was on par: Six-and-a-half of his 14.5 minutes of even-strength ice time overlapped with Jones' workload. This time, Matthews neatly redirected a Zach Hyman pass for a beautiful goal, ending the incredible 55-save, 96-minute shutout streak with which Blue Jackets goalie Joonas Korpisalo opened the series.
So what happens when Columbus gets last change? Does Tortorella glue Jones - and by extension, Werenski - to Matthews for the next two games, forcing counterpart Sheldon Keefe to play his version of matchup chess?
It would be tempting to chart a new course, one that puts the Blue Jackets in the driver's seat. But the potency of the Matthews line, which has featured Hyman and either Mitch Marner or William Nylander on the wings, forces opposing coaches to do everything in their power to minimize the inevitable damage.
Columbus' right to last change might end up benefiting Werenski more than Jones. The smooth-skating lefty could sneak out for the start or end of a few shifts against weaker competition since his role in shutting down Matthews and Co. is smaller than that of his blue-line partner.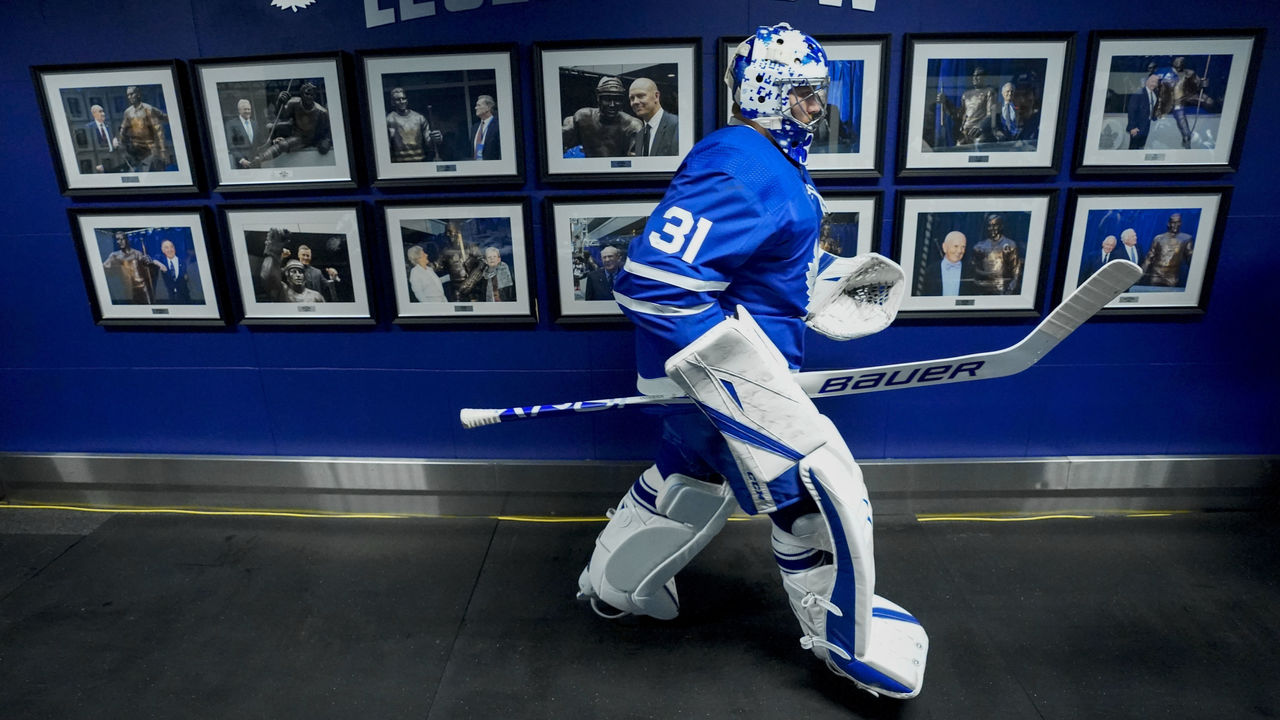 Between the pipes, Korpisalo has stolen the show. He robbed Matthews point-blank in Game 1 and has yet to surrender a weak goal on 66 total shots. One can't say the same about Andersen after he misplayed a rush shot from Blue Jackets forward Cam Atkinson on Sunday, but the big Dane has otherwise played admirably, turning aside 54 of 55 shots.
Goaltending was a bit of a question mark heading into this series: Andersen's wonky playoff history and subpar regular season caused concern for Maple Leafs fans, while Columbus hadn't settled on a starter at the onset of training camp. Yet it's been a strength for both teams thus far.
Which brings us back to the paradox - what happens when an unstoppable force meets an immovable object? A 1-1 series tie, apparently. As is always the case in the postseason, this showdown will come down to execution, goaltending, and which team plays to its ultimate potential as a group. Ahead of Game 3, there's no clear-cut front-runner, just storylines galore.
John Matisz is theScore's national hockey writer.