This is the 13th edition of theScore's NHL Power Rankings for 2019-20 and the first since the season paused back in March. With the 24-team playoff about to start, we've limited the rankings to the teams still actively competing.
In this edition, we look at a player on each team that has the best chance to capture the Conn Smythe Trophy as playoff MVP.
1. Boston Bruins (44-14-12)
David Pastrnak is a bona fide superstar, and his elite linemates - Brad Marchand and Patrice Bergeron - could also be Conn Smythe candidates in a potential championship run. However, the Bruins' most important player is Tuukka Rask. The Finnish netminder had another stellar regular season, and he's the most likely playoff MVP if Boston hoists the Stanley Cup.
2. St. Louis Blues (42-19-10)
Only three players have ever won back-to-back Conn Smythe Awards: Sidney Crosby, Mario Lemieux, and Bernie Parent. Ryan O'Reilly may very well find himself added to that list. Not only did he lead St. Louis in points this season with 61, but he also played at an elite level on both sides of the puck. A finalist for both the Selke and Lady Byng Trophies, O'Reilly will need to be at the top of his game for the Blues to repeat as champs.
3. Colorado Avalanche (42-20-8)
There's no question that all eyes will be fixated on how far Nathan MacKinnon can carry a Cup-ready Colorado squad. The Hart Trophy finalist is one of the game's most dynamic players, and if the Avalanche claim their first title since 2001, you can bank on MacKinnon leading the way.
4. Tampa Bay Lightning (43-21-6)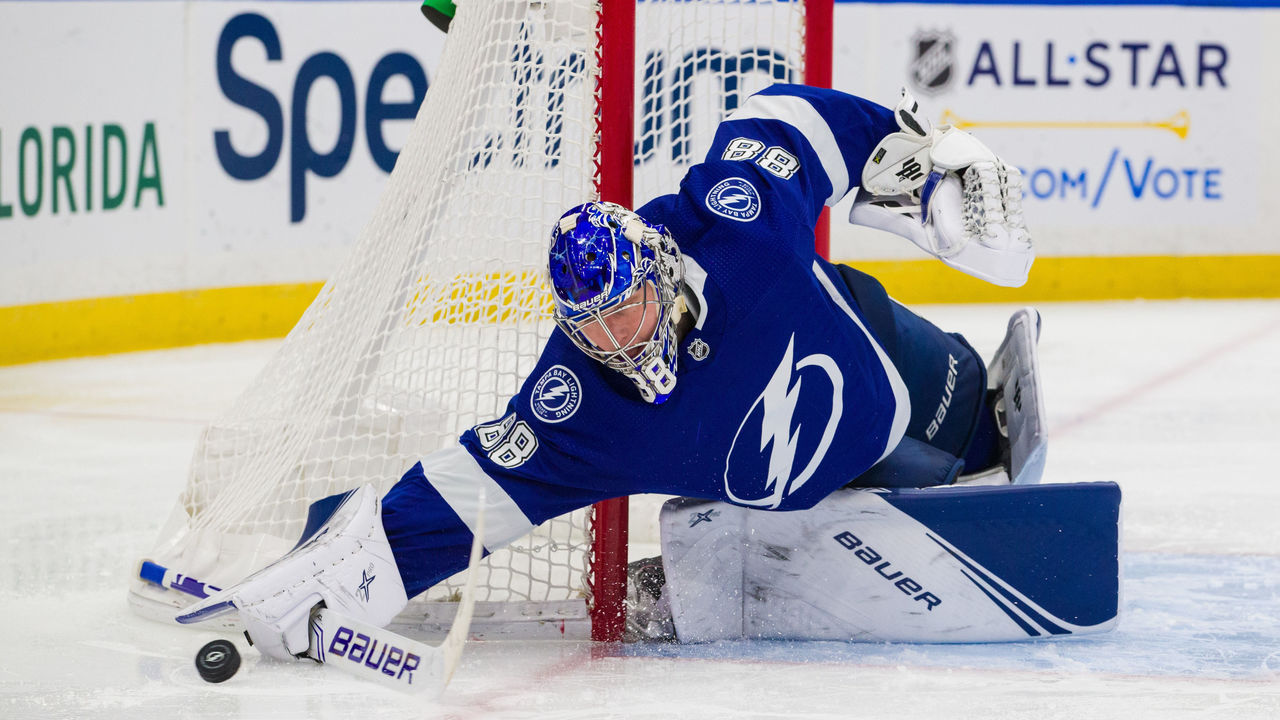 The Lightning have a number of star-caliber players that could easily be tabbed MVP of the playoffs. But after being nominated for the Vezina Trophy for the third season in a row, Andrei Vasilevskiy probably has the best shot to win it. With a balanced attack offensively, the 26-year-old stud netminder will surely be one of the leaders in Tampa's quest to finally bring home the Cup.
5. Pittsburgh Penguins (40-23-6)
While Evgeni Malkin would be a sound choice, we'd be foolish not to go with two-time Conn Smythe winner Sidney Crosby. Sid is 32 now, but he's coming off a stellar campaign with 47 points in 41 games. If Pittsburgh makes a deep postseason run, you know Crosby is going to have his fingerprints all over it.
6. Philadelphia Flyers (41-21-7)
Carter Hart helped the Flyers unexpectedly finish with the NHL's sixth-best record after going 11-3-0 with a .929 save percentage over his final 14 games of the season. The soon-to-be 22-year-old will need to duplicate his late-season success in his first taste of playoff-level competition for Philadelphia to win the Cup.
7. Washington Capitals (41-20-8)
Alex Ovechkin has consistently played at an elite level during the playoffs. Since the 2007-08 season, he leads the league with 65 goals in 128 playoff games; only Sidney Crosby and Evgeni Malkin have more points than him during that span. The 34-year-old showed this season that he can still produce at an elite level. If the Capitals win the Cup, Ovechkin will be one of the biggest reasons why.
8. Vegas Golden Knights (39-24-8)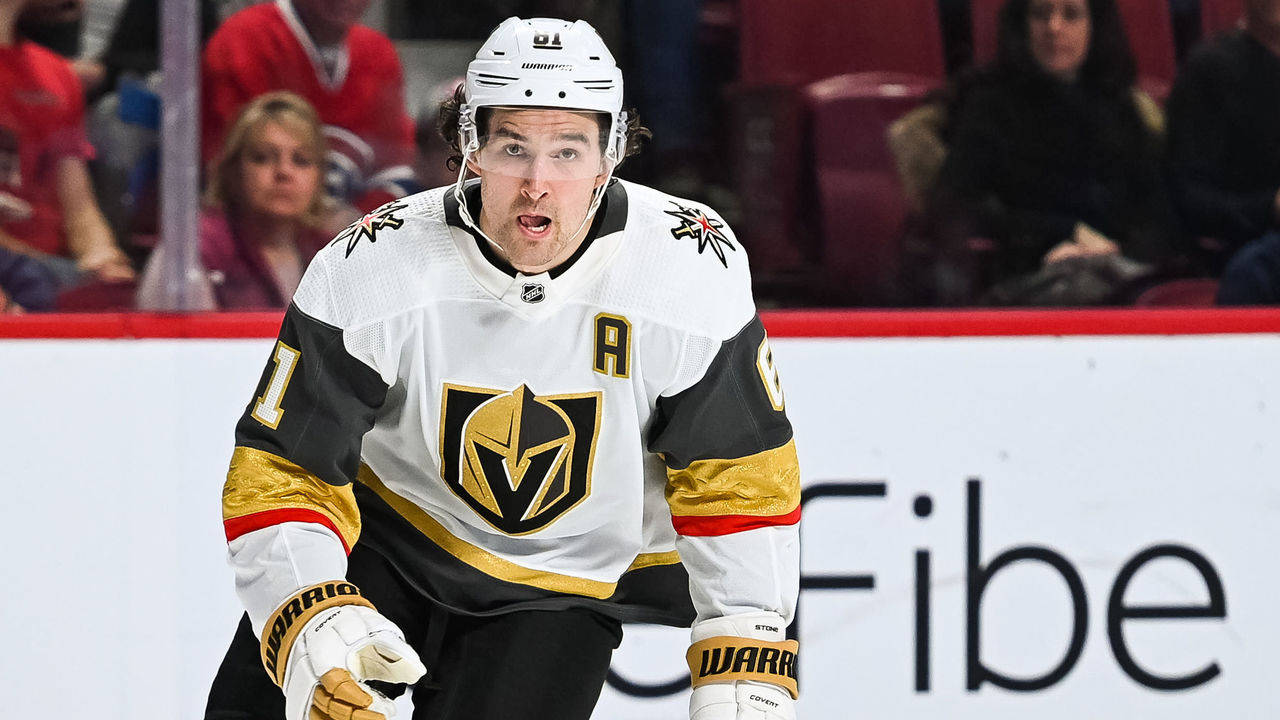 Mark Stone will be a big factor for the Golden Knights as they try to make their second Stanley Cup Final in three years of existence. The 27-year-old led Vegas in points per game (0.95) this past season, and his stalwart two-way game translates well to playoff success. Conn Smythe voters love a player that can perform at both ends of the rink, and Stone fits the bill.
9. Dallas Stars (37-24-8)
The Stars' top players weren't as productive this season as normal - Tyler Seguin led the team with just 50 points. Their success was largely thanks to Ben Bishop and Anton Khudobin, arguably the best goaltender tandem in the league. Khudobin led the NHL with a .930 save percentage, while Bishop didn't trail far behind at .920. It's unclear if Bishop will start all of the team's games as he did last season, but whoever plays best will have the best shot at the Conn Smythe.
10. Carolina Hurricanes (38-25-5)
A healthy Dougie Hamilton would've been a solid pick, but he's expected to miss the beginning of the qualifying round with an undisclosed injury. Jaccob Slavin is a true difference-maker, but he likely wouldn't garner enough points to receive consideration. That leaves Sebastian Aho as the logical choice. The 23-year-old led the Canes with 38 goals and 66 points this season and has blossomed into a true No. 1 center.
11. Toronto Maple Leafs (36-25-9)
If the Maple Leafs can capture their first title since 1967, Auston Matthews will be the biggest reason why. The dynamic forward posted career-high goal and point totals despite playing only 70 regular-season games. He scored five times in seven postseason contests last year and has produced 10 markers in 20 career playoff games. Frederik Andersen hasn't been as reliable in goal, so Matthews and Toronto's talented offensive core may have to carry the club.
12. Edmonton Oilers (37-25-9)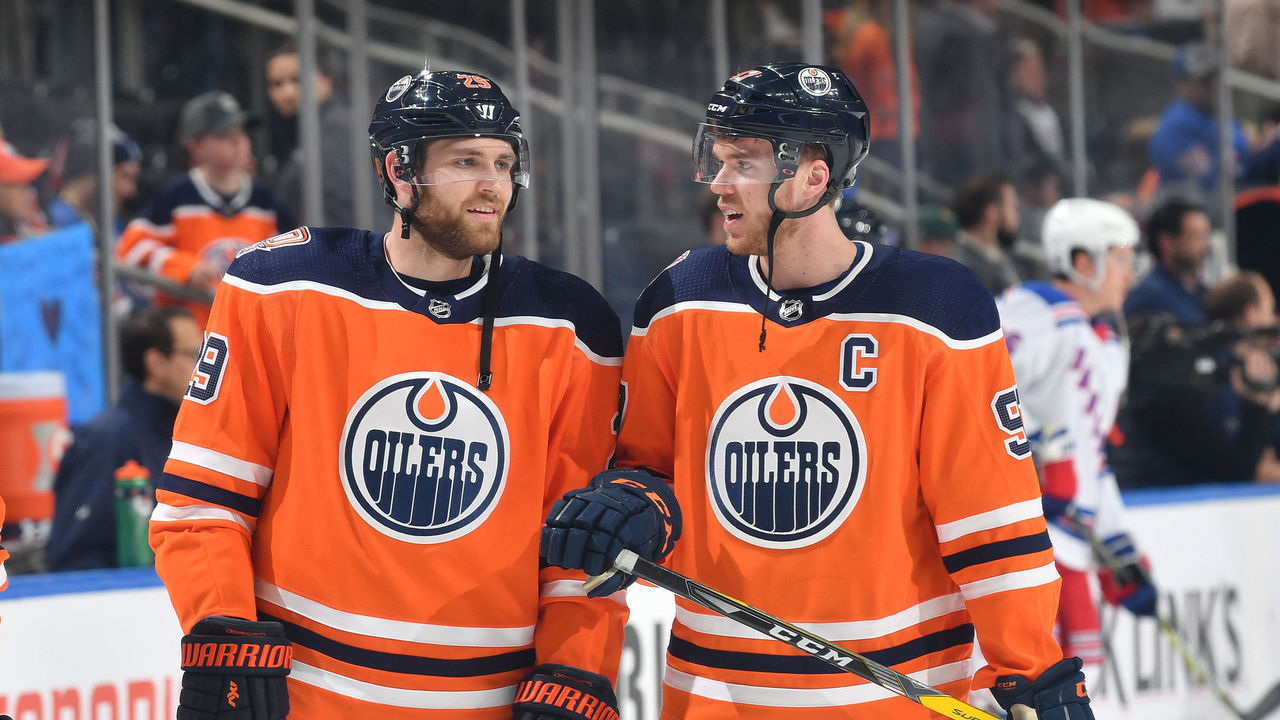 It's virtually a toss-up between Connor McDavid and Leon Draisaitl at this point. Draisaitl, though, will hope to cap off his year with a Stanley Cup and the Conn Smythe after putting together an MVP-worthy season. He proved he can continue his top-notch play in the postseason by posting six goals and 16 points in 13 games in 2017. Still, the two stars produce at similarly dazzling rates, so picking between them would be a tough choice.
13. New York Islanders (35-23-10)
The Islanders' success is predicated on an air-tight defensive scheme. With few offensive game-breakers and a club that boasted shot share and expected goals numbers under 50% this season, the fate of New York's playoff chances lie in the hands of goaltender Semyon Varlamov. The Isles' No. 1 had a .914 save percentage this season, which will have to increase if he's going to lead his club on a long run.
14. Nashville Predators (35-26-8)
Tabbed as a favorite to win the Norris Trophy, Roman Josi will need to do a lot of the heavy lifting for the Predators come playoff time. He led the team in scoring during the regular season by a whopping margin of 17 points. If the Predators go deep in the playoffs, it will be in large part due to the Swiss star.
15. Columbus Blue Jackets (33-22-15)
The Blue Jackets finished the season with the league's 28th-ranked offense, so rookie goaltender Elvis Merzlikins will need to stand on his head if they're to go on a miracle Stanley Cup run. We love Seth Jones and Zach Werenski, but goalies tend to win this award more than defensemen.
16. New York Rangers (37-28-5)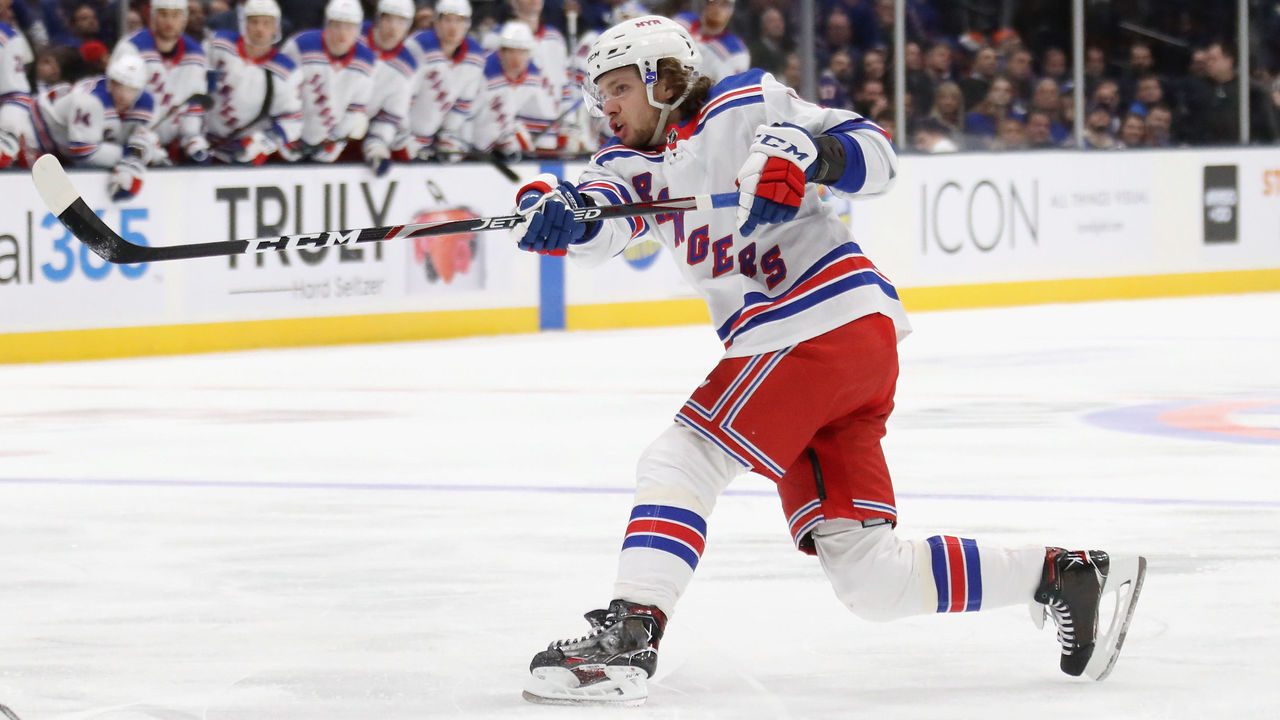 It's hard to imagine the Rangers exceeding expectations the way they did in the regular season without Artemi Panarin. Given the club's uncertainty in goal, the Russian superstar would surely be the biggest reason behind any possible Cup run. He's a deserving Hart Trophy finalist, and his value to a championship squad would need to be similarly recognized.
17. Vancouver Canucks (36-27-6)
The Canucks allowed the 28th most shots on goal per game (33.3) and 19th most goals against (3.1) this season. While they're full of potential and young stars, they'll ultimately only go as far as Jacob Markstrom can take them. The 30-year-old put together one of the best campaigns of his career this season, and Vancouver will need him to be at his best to win the Cup.
18. Winnipeg Jets (37-28-6)
Connor Hellebuyck was the Jets' backbone all season long and will continue to be in the playoffs. Winnipeg's chances of going deep this summer as the West's No. 9 seed rely on the strength of its Vezina-worthy goaltender.
19. Calgary Flames (36-27-7)
Johnny Gaudreau turned a new page in the second half of the season after being on pace for one of the worst statistical campaigns of his career. Since Jan. 1, the 26-year-old racked up eight goals and 27 points in 28 games. He's only managed 12 points in 20 career playoff games to date, but perhaps this is the year he turns the jets on in the postseason and proves that the Flames are for real.
20. Florida Panthers (35-26-8)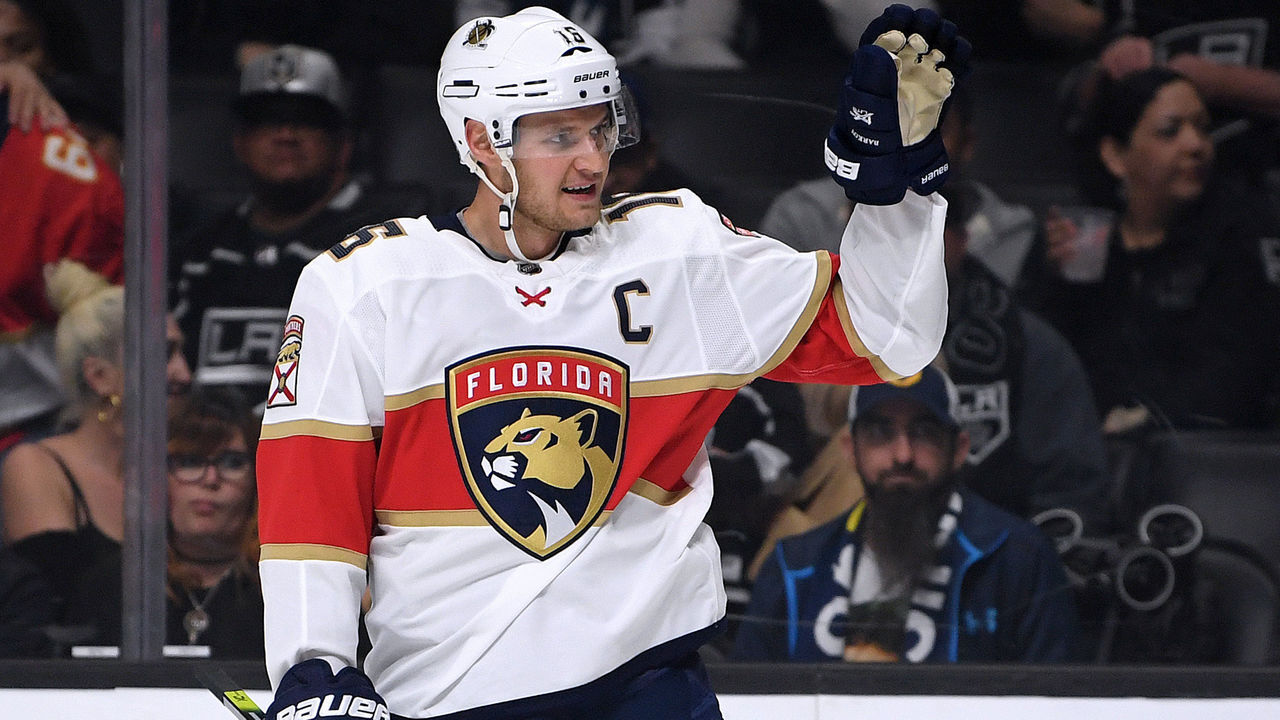 Jonathan Huberdeau, Aaron Ekblad, and Sergei Bobrovsky make for some intriguing choices, but a trip to the Stanley Cup Final for the Panthers would likely mean Aleksander Barkov went absolutely off. The 24-year-old had a down season by his standards, collecting 62 points in 66 games, but he's still one of the game's best two-way centers.
21. Minnesota Wild (35-27-7)
The Wild's goaltending situation is unclear entering the postseason, so while it's possible one of their three mediocre netminders stands on his head and lifts Minnesota to a championship, it's more likely that Kevin Fiala carries the squad. The 24-year-old was scorching-hot down the stretch, and picking up where he left off would be the most plausible reason for a Wild title run.
22. Arizona Coyotes (33-29-8)
It remains unknown what Taylor Hall's plans are as he's set to hit free agency this offseason, but wouldn't a Stanley Cup be a nice parting gift for the Coyotes? Hall leads Arizona in points (27) and is tied for the team lead in goals (10) since being traded there Dec. 19. The 28-year-old has played just five playoff games in his career and will surely be itching to play some postseason hockey. The former MVP winner will need to help out a lot offensively if the Coyotes are to go on a championship run.
23. Chicago Blackhawks (32-30-8)
Is there really any pick aside from Patrick Kane? The Blackhawks would be total write-offs this postseason if it weren't for their leading scorer, who's proven on numerous occasions he's capable of single-handedly taking over a series. It's a severe long shot, but Kane will be the one to receive additional hardware if Chicago captures its fourth Cup since 2010.
24. Montreal Canadiens (31-31-9)
It's already been said a million times, but the Canadiens will only go as far as Carey Price can take them. If Montreal manages to go on a miracle run to win the Cup after coming in as the No. 24 seed, it will almost certainly be in large part due to the former MVP's play. Price has a lot of hardware on his mantle. A Conn Smythe and Stanley Cup are two trophies he is missing.