How NHL coaches are handling the strangest postseason of their careers
Icon Sportswire / Getty Images
Paul Maurice has a theory about the rhythm of a new hockey season.
"It's kind of like when you're (horsing around) with your brother," the longtime Jets head coach said. "You start pushing and then next thing you know you're throwing haymakers. There's no play-fighting in hockey."
Maurice's analogy carries extra weight in these strange times for the NHL. The league plans to stage a compact 24-team postseason tournament - beginning Saturday - following a nearly five-month break, which is the approximate length of the offseason for non-playoff teams in a normal, non-pandemic year. The 16 teams that face elimination right away are going to have to go from zero to haymakers quickly.
"It's not October, where you can go, 'OK, we had a slow start but we found our game,'" Stars interim head coach Rick Bowness said. "You don't have that luxury. If you're looking for your game going into these playoffs, it's going to be a short ride."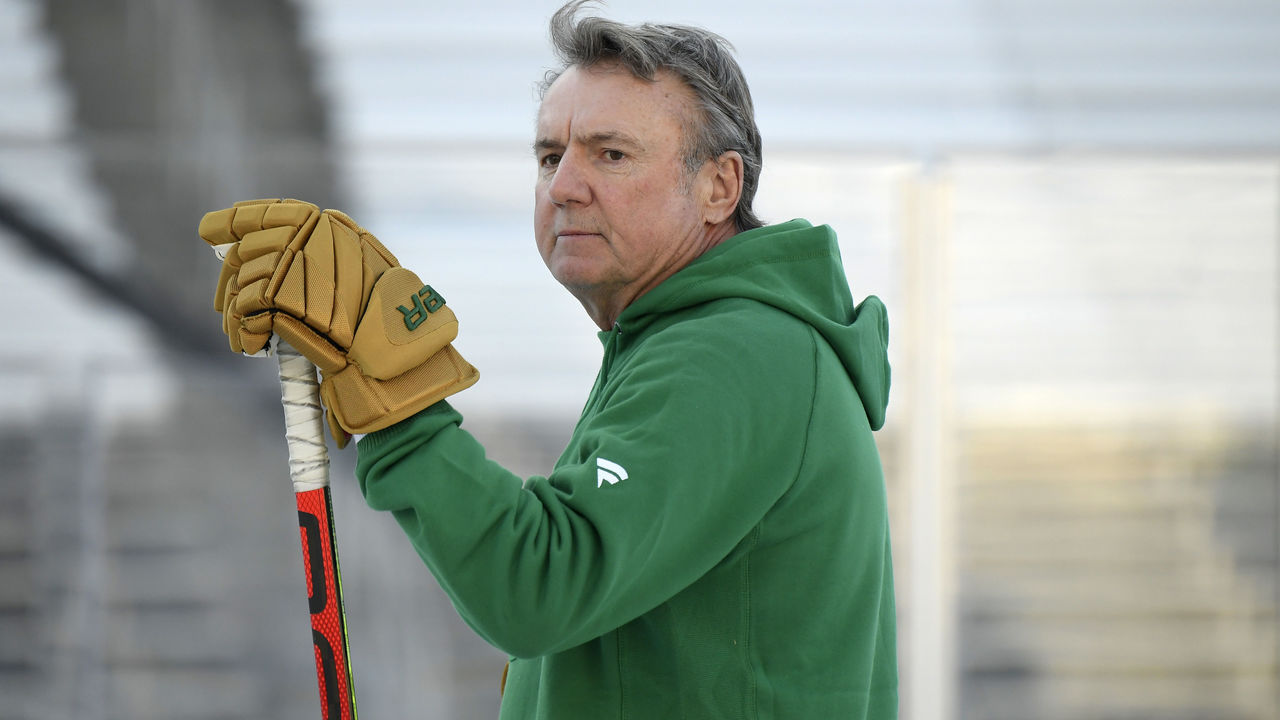 While attention in the lead-up to the qualifying round has centered on how players are adapting to unprecedented conditions, coaches are also wrestling with the various unknowns associated with the restart. This is all new to them, too.
Near the top of the list of unknowns is the kind of hockey ahead. Should we be anticipating the looseness and fast pace of a typical October, when goal-scoring traditionally rises? Or will we see tightness and physicality that typically resembles April, when scoring dips?
"You could have a hybrid," Oilers head coach Dave Tippett said. "I think there'll be a little bit of - what do you call it? - early sloppiness in games, but I also think there'll be a great emphasis put on detail, doing things right, making sure you're not beating yourselves. You're in the playoffs, so if you beat yourself you're going to regret it."
There's a fine line between adopting a collective mindset that's proactive instead of reactionary; the last thing a team wants to do is gift wrap wins for its opponent.
"Mistakes lose you games, so that'll be the focus, I'm sure, of all 24 teams," Tippett added.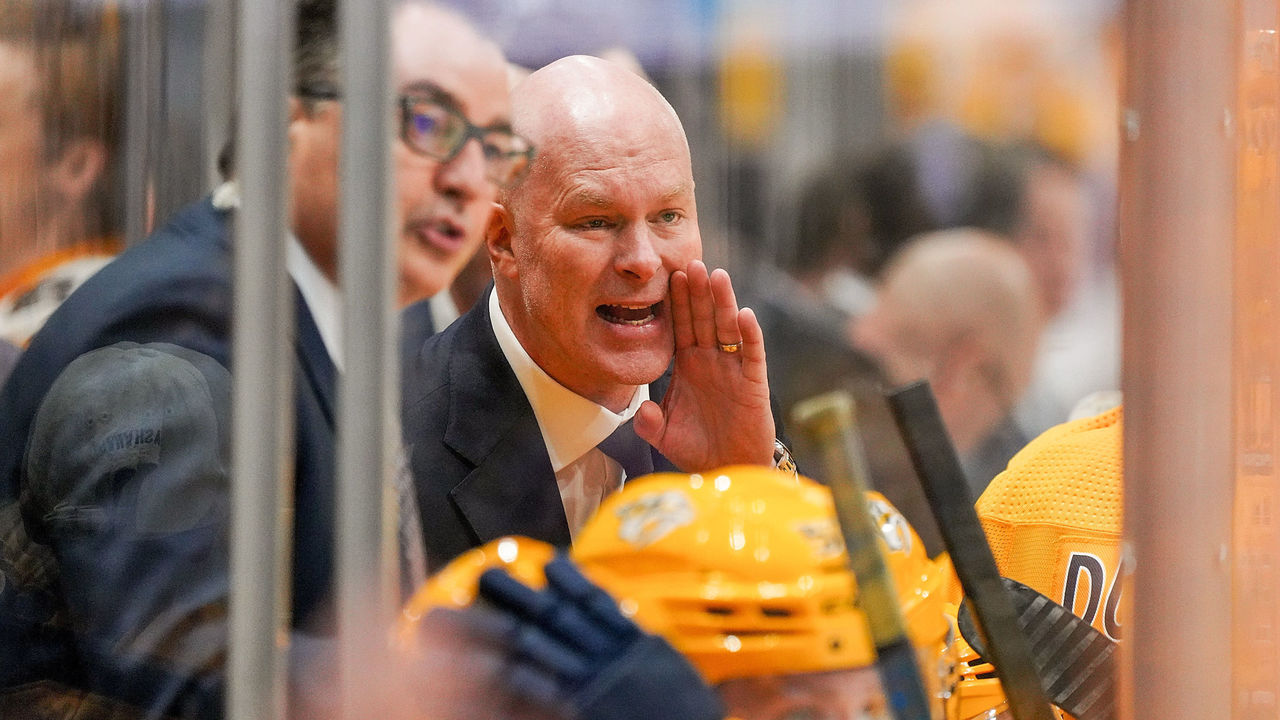 Nashville's John Hynes is one of six playoff head coaches hired or promoted during the shortened 2019-20 regular season. He was on the job two months before everything stopped. Training camp 2.0 allowed him to drill down on systematic details, practice habits, and overarching philosophies. Hynes knows his players and the West better now, but he's as unsure as anybody about what the on-ice product will look like once games that matter resume.
"You've gone through training camps where every team's only had one exhibition game (scheduled Tuesday through Thursday) and there's a lot of time off. Sometimes that may (result in) some looseness or some mistakes, especially with the intensity level that I think everyone's going to be able to play with, and the energy level that guys are going to (bring every shift)," said Hynes, who joined the Predators after more than four years in the East with the Devils.
Another wrinkle of the restart has been the liberal use of scrimmages.
Coaching staffs around the league varied in how frequently they used them to replicate game-like situations. Some were longer and more intense than others, resembling actual games. The Maple Leafs went as far as hiring AHL-level officials for practices, only to be told by the league that doing so created an unfair advantage. The experiment lasted just one day.
Unlike a normal NHL preseason - which can drag on thanks to roughly two weeks of team workouts followed by an eight-game exhibition schedule - each club's time, energy, and resources have been directed solely towards the present. Each team gets a single exhibition game in the restart, making it incredibly valuable.
"This (camp) feels completely different, and it's not the fact that it's July," Maurice - who's coached 1,600 regular-season NHL games - said late last week. "I've almost got the opposite (mentality). I was concerned coming into camp, not knowing what to expect, that we were going to have a hard time grabbing these guys' attention. And then by the third day I realized they all understand we've got to get ready for playoff games. It's been, I'm going to say, more focused than a normal training camp."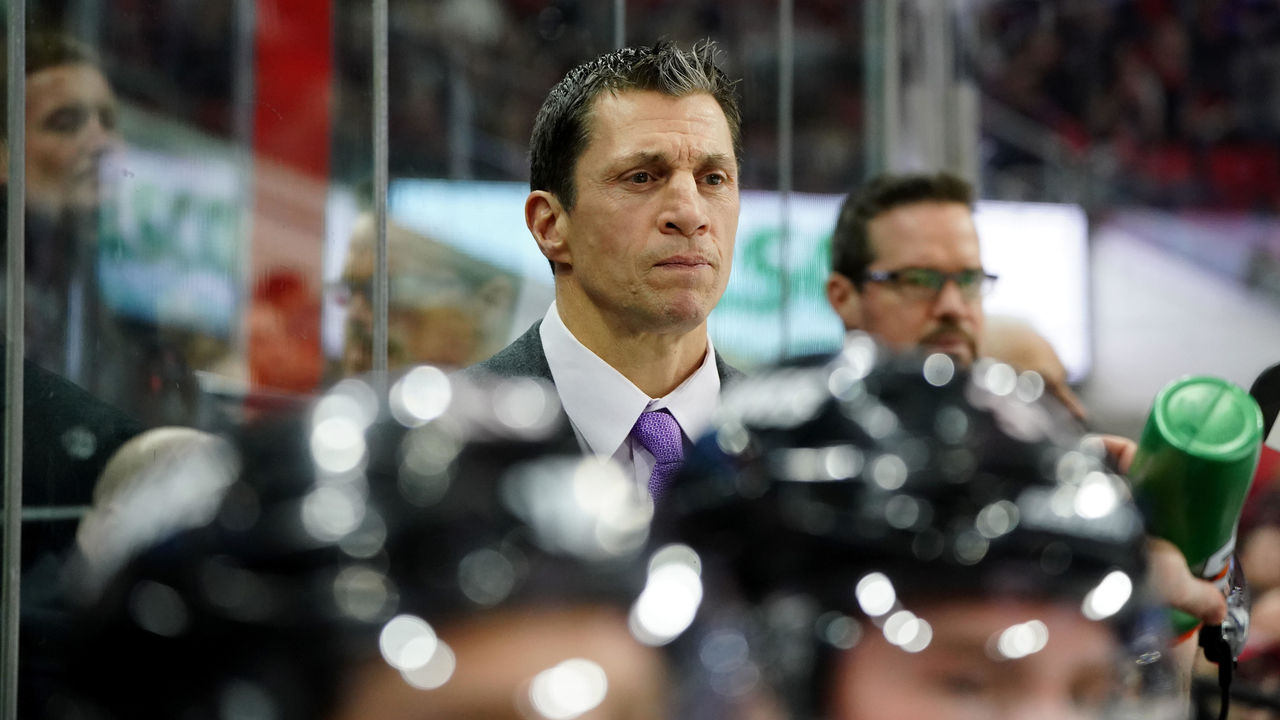 Rod Brind'Amour and his Hurricanes assistants kept Week 1 of camp on a familiar track. Players heard plenty about themselves, receiving refreshers on the ice and in the video room about how to navigate various in-game situations. But by the second week, some of the attention shifted towards studying the rival Rangers, who beat Carolina 4-0 in the season series.
"In (a normal) training camp, you're not even talking about the other teams, ever," Brind'Amour said. "So, now, you have to start (a week out). You're talking about the other team because the games count so much right away."
Information about the playoff format leaked a month ago, providing staffs with far more scouting runway than usual. The Hurricanes should be fully prepared to defend against Hart Trophy finalist Artemi Panarin and the Rangers in their best-of-five series. Dallas, one of the top four teams in the West, will compete in a three-game round-robin series against the Avalanche, Blues, and Golden Knights, so Bowness assigned one team to each of his three assistants. Dallas' full pre-scout was already finalized, he said last week.
Mind you, there is danger in having too much time on your hands.
"I've seen different scenarios where I think the overpreparation was paralysis by analysis," Tippett said. "I've been a big believer that you better make sure your team is up and going at their full max, their full strength, because it doesn't matter what your team does if you're not going to play to your capabilities."
Said Maurice: "We all have our networks, so when (the schedule) comes out, you call your guys, other NHL head coaches or assistant coaches that you know, and you just start throwing around ideas." But, he later warns: "You've got to be ready because your pre-scout doesn't matter. The systems at the end of the day will not matter if your team cannot play at the pace of the game. So (that's) your (No. 1) priority."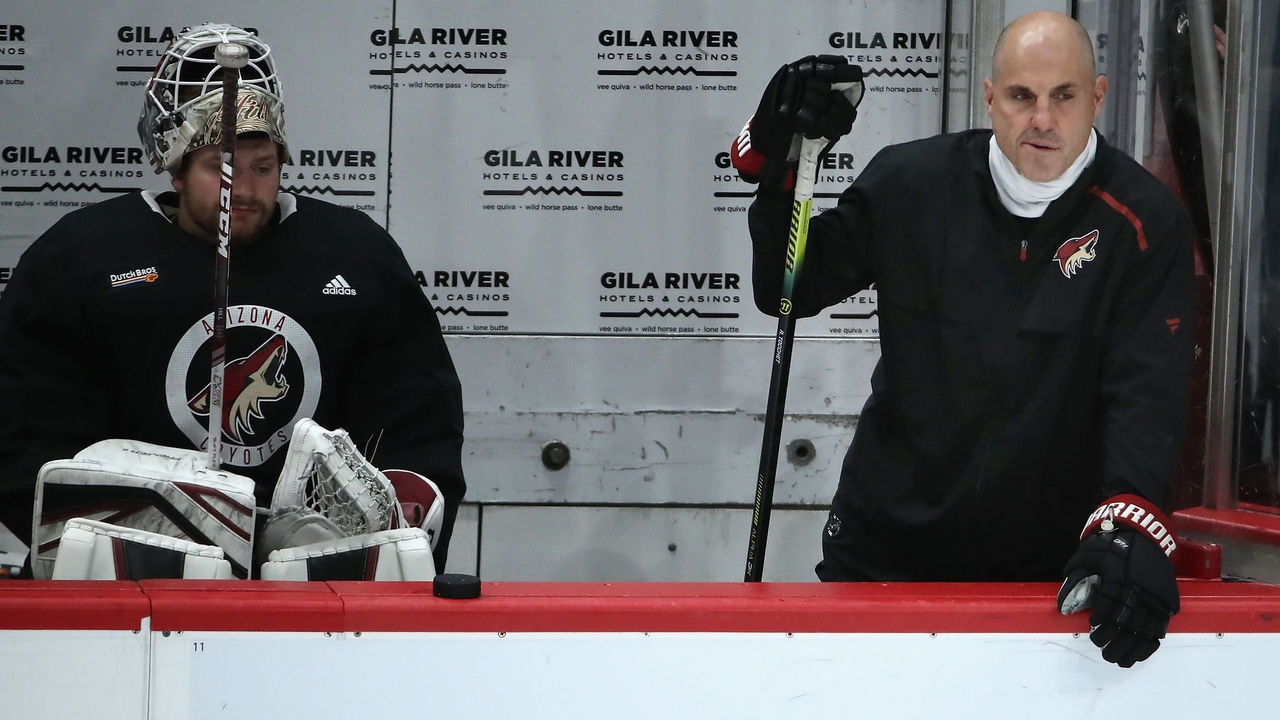 From a health perspective, NHL coaches had a difficult decision to make before teams congregated for camps July 13, and then again over the weekend when teams departed for hubs in Edmonton and Toronto. COVID-19 is believed to have a greater impact on older people and 16 of the 24 head coaches are at least 50 years old. (Panthers assistant coach Mike Kitchen, who's 64, opted out of the restart prior to Phase 3.)
Officially, the NHL doesn't require coaches to wear a mask behind the bench. A few them, though, including 56-year-old Rick Tocchet, have been taking precautions, like wearing a face covering during on-ice sessions.
Which brings up yet another question about this unique scenario: How will the absence of fans affect a coach's job in the Stanley Cup Playoffs?
"I'm not a big barker on the bench," Tocchet said with a smile. "I will a little. But I'll probably be a little louder (now). Less screaming and more talking to help out the team, to tell the guys that the guy by the bench has time with the puck, or to change and get a guy off the ice. (Normally) I might yell, and you're in some of these buildings where they can't hear the coach because of the fans. The players like to use that as an excuse, right? 'I didn't hear you, coach! It was the fan noise!' Now they know. If I want them off the ice, they're going to hear me."
Coaches, the most detailed-oriented people in the hockey community, are pondering even the modulation of their voices as the NHL attempts to crown a champion in 2020.
"You can do a lot more coaching between timeouts now if the music isn't too loud. A lot of times that becomes a little bit of a hindrance," Lightning head coach Jon Cooper wondered aloud last week after a scrimmage. "In watching what I just went through now, it might actually make the game easier for the (players). Now, in saying that, for players that really play to the crowd, maybe it'll affect them a little bit? I'll be honest, once that puck dropped, it wasn't even a factor of thinking about the fans. Guys were so dialed into the game. They may not even notice."
John Matisz is theScore's national hockey writer.
Comments
✕
How NHL coaches are handling the strangest postseason of their careers
  Got something to say? Leave a comment below!