NHL unveils final plans for Edmonton, Toronto bubbles
The NHL revealed a detailed plan on Thursday for the final phase of its return to play, including information about general rules and safety measures, life in the bubble for players and staff, and how broadcasts and game presentations will look.
The league will test every person - players, team staff, event staff, and hotel staff - in the bubble daily and expects to receive results within 24 hours.
A fencing system will run through and enclose the entirety of the bubbles to keep everyone inside. There will be 97 security guards and health ambassadors throughout the secure zones in Toronto and 125 in Edmonton.
The JW Marriott, Sutton Place Hotel, and Delta Hotels will be used in Edmonton. All three are within walking distance to Rogers Place Arena.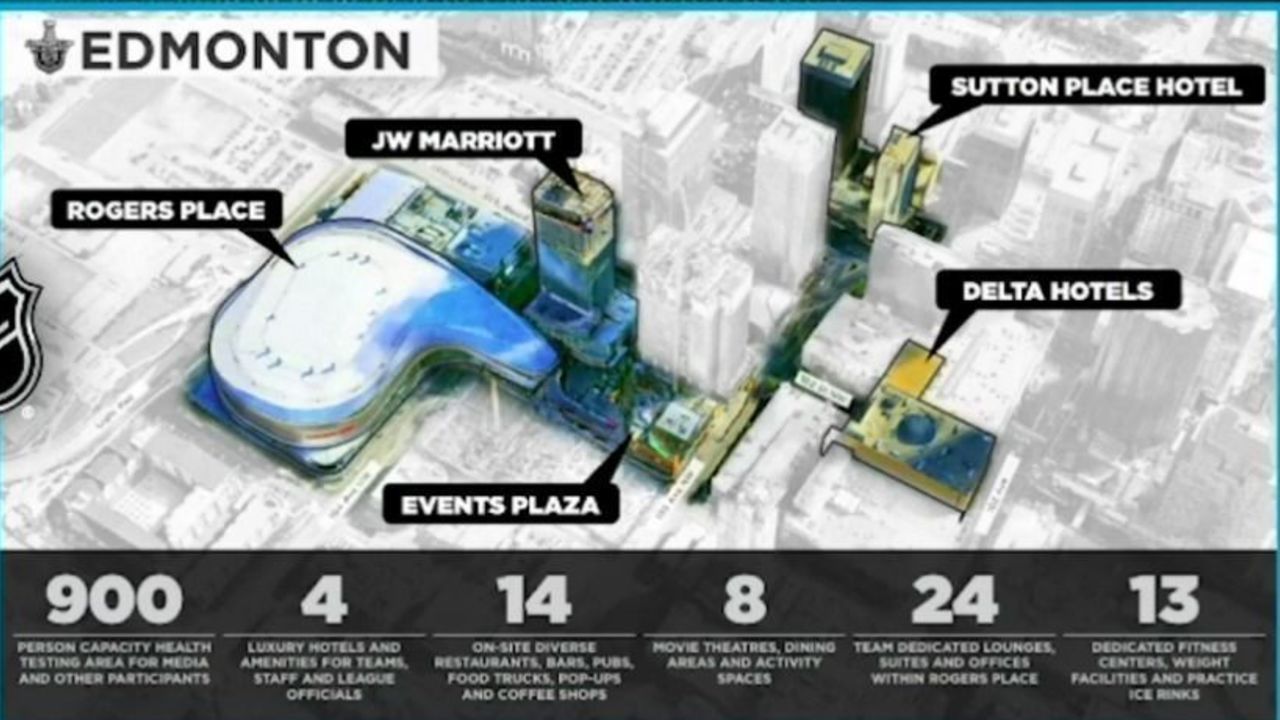 In Toronto, players and staff will be housed at Hotel X and the Fairmont Royal York Hotel.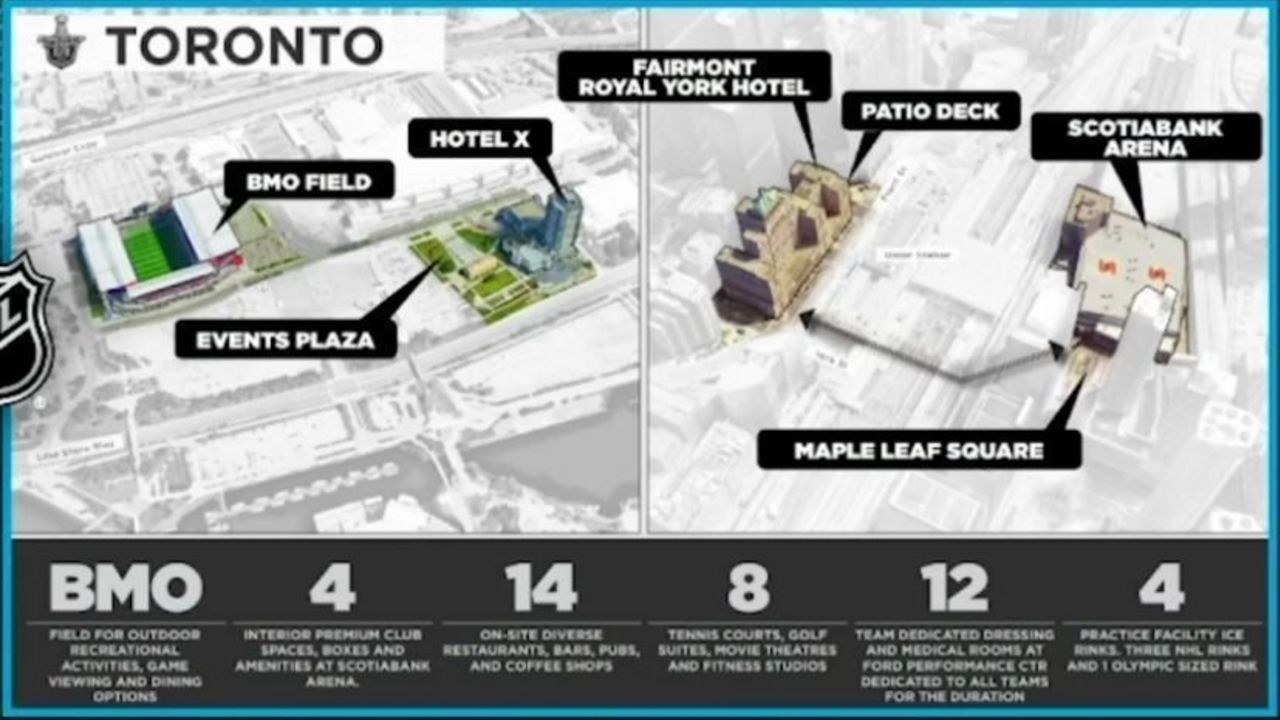 The players will have access to a number of amenities in both cities. Select restaurants will already be in the secure zones, but some pop-ups will also be created with the help of local chefs and restaurants. They will all be open early in the morning until late at night, and a variety of options will be available.
Players and staff will also have access to a concierge system that will work with outside delivery companies to provide those in the bubble with food, pharmaceutical needs, and other goods.
There will be space for indoor and outdoor activities, including pingpong, movie theaters, tennis, basketball, and pickleball. Each city will have at least 15 workout facilities and outdoor areas for people to train. Players in Toronto will also have access to BMO Field.
Each arena will have dedicated lounges where players can stay after games to watch other contests. Hotels are also fitted with pools and patios, which players will have access to.
The league will use video, audio, and lighting to its advantage to ensure that each game looks different from the previous one. There will be LED screens, monitors, and stages around the ice to create a unique look for television audiences.
Regular NHL broadcasts utilize 20 cameras per game, whereas broadcasts for the upcoming playoffs will use 32. Teams will have their personal goal songs, goal horns, in-arena music compilations, and videos.
The league also partnered with EA Sports to use its library of in-game sounds for crowd noise. It also received videos from fans of all 24 teams that will replicate team-specific chants.
The qualifying round of the 24-team tournament is set to kick off on Aug. 1. Teams are expected to arrive in their respective hub cities by July 26.