3 underdogs that could surprise in 24-team Stanley Cup Playoffs
Minas Panagiotakis / Getty Images Sport / Getty
The Stanley Cup Playoffs are impossible to predict in a normal year, so who knows what may transpire with 24 teams in the fold this summer.
Playoff hockey in the midst of a pandemic will be different - no fans, no home-ice advantage, and an extra round - but if you can bank on one thing to remain the same, it would be upsets. All 24 teams entering the expanded playoffs in Toronto and Edmonton will be coming off four months of rest, which could create chaos in the league's bracket experiment.
While we may not know what exactly lies ahead, here we predict three teams that have what it takes to go on a surprise run this postseason.
New York Rangers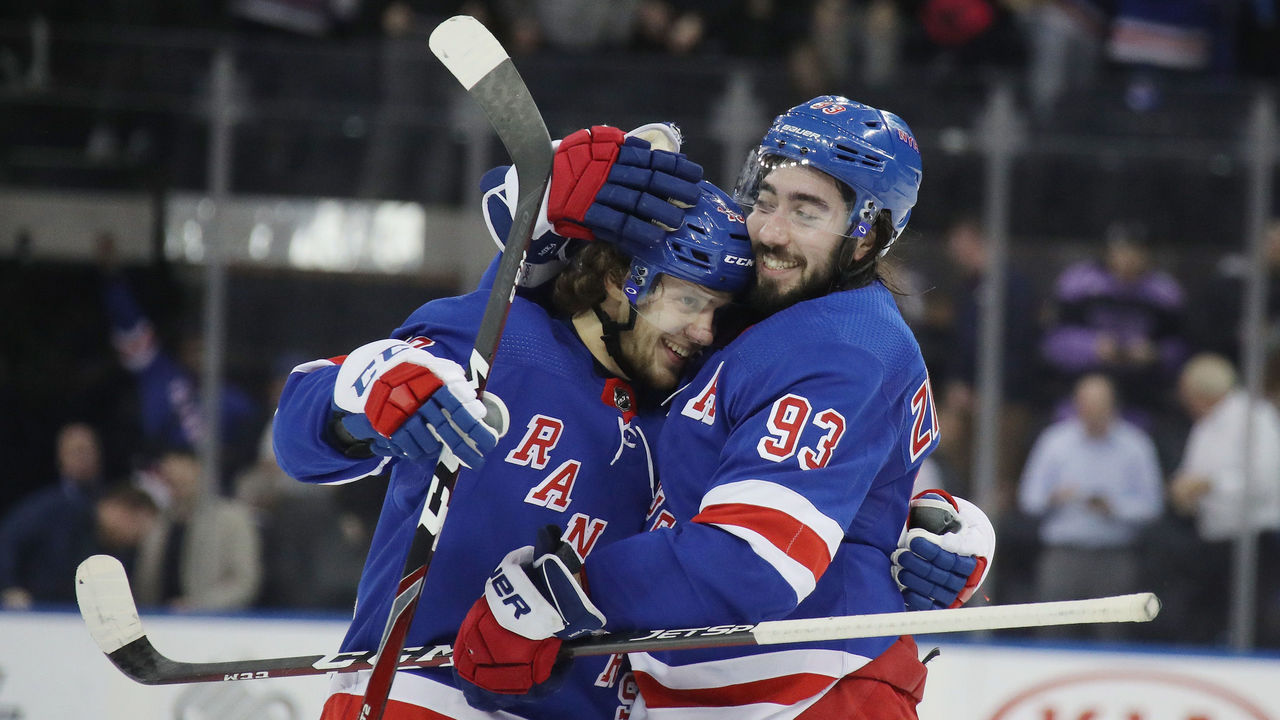 Opponent: Carolina Hurricanes
2019-20 record: 37-28-5 (.564)
Key stat: 4-0 vs. Hurricanes this season
The No. 11 Rangers were surging before the shutdown, and by no means will be an easy out despite coming into the tournament as the second-lowest seed in the Eastern Conference. Led by MVP candidate Artemi Panarin and dynamic pivot Mika Zibanejad, New York boasts one of the league's most dangerous top lines. However, the club's true X-factor lies in goal.
Russian phenom Igor Shesterkin put the Rangers on his back after making his highly anticipated NHL debut, winning 10 of 12 starts while posting a .932 save percentage. It will be weird seeing the Blueshirts competing in the playoffs without Henrik Lundqvist between the pipes, but the club rallied around Shesterkin in the regular season and will likely turn to the 24-year-old again in the qualifying round to quell Carolina's possession-heavy offense.
Carolina is one of the deepest teams in the East but were one of two clubs (along with Tampa Bay) to vote against the 24-team format before it was finalized - potentially due to the fact they were winless against the Rangers in 2019-20. The regular-season series wasn't particularly close, either, with New York outscoring Carolina 17-9 across four contests.
Minnesota Wild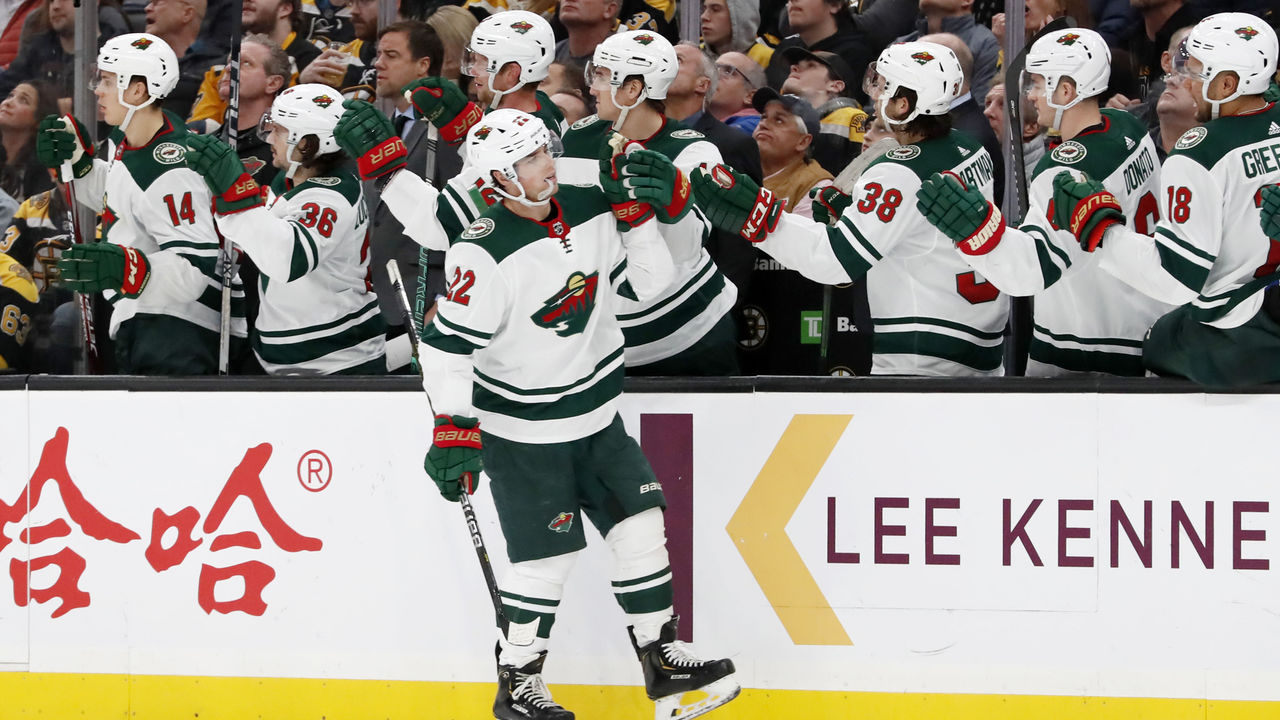 Opponent: Vancouver Canucks
2019-20 record: 35-27-7 (.558)
Key stat: Led league in xGA (107.12)
The No. 10 Wild have struggled to find any playoff success for much of the past decade, but Minnesota has potential to be a dark horse in the expanded postseason. The Wild were mediocre for much of the campaign, but they quietly put together a 16-10-4 record (a near 100-point pace over 82 games) after the calendar flipped to 2020, and were 8-4 under new head coach Dean Evason.
Minnesota was able to find success by shutting down its opponents, boasting the league's stingiest defense by way of expected goals against. On top of a rock-solid blue line, the Wild discovered a spark when they turned to backup Alex Stalock in goal, who usurped Devan Dubnyk and posted a .920 save percentage over his final 18 starts of the season.
Also working in Minnesota's favor is the stark contrast in experience between the two teams. The Canucks are a young, explosive bunch hoping to take a big step as a franchise and make some noise in the playoffs for the first time with their up-and-coming core. As exciting as the opportunity is, most of Vancouver's key players haven't tasted playoff hockey yet, whereas the Wild - a veteran group that can rely on the likes of Ryan Suter, Zach Parise, and Eric Staal - should be able to temper expectations and keep their composure once the stakes get higher.
Montreal Canadiens
Opponent: Pittsburgh Penguins
2019-20 record: 31-31-9 (.500)
Key stat: 2nd in NHL with 54.01 xGF%
The Canadiens-Penguins matchup, on paper, is easily the most lopsided series on our list. That said, watch out for the 12th-seeded Montreal team in a shortened series with minimal margin for error. Montreal is lucky to be in the playoffs after losing more games than they won in the regular season, but the Habs shouldn't be taken lightly this summer.
First, the Canadiens were one of the best possession teams in the league by numerous metrics, ranking second in five-on-five Corsi (54.43) and expected goals (54.01) this past season. Despite the strong underlying numbers, Montreal's lack of finishing talent - which is far inferior to Pittsburgh's - hindered its offensive results.
To stifle the Penguins' offensive advantage, the Canadiens have Carey Price, whose inclusion in the postseason picture reportedly irked numerous teams during the planning stages due to his ability to take over a shortened series. Price is far removed from his MVP form, but is still regarded as the best goalie in the world by many of his peers and perhaps will benefit from a lengthy rest. It's not completely unreasonable to imagine he's able to outplay one of Matt Murray or Tristan Jarry in three of five contests.
Finally, Montreal enters this postseason with nothing to lose. The Penguins' annual expectations are Stanley Cup or bust, so all the pressure to perform is on them. The Canadiens, on the other hand, aren't expected to go anywhere this postseason, and are a sneaky good long shot team.
Comments
✕
3 underdogs that could surprise in 24-team Stanley Cup Playoffs
  Got something to say? Leave a comment below!