theScore's picks for the 2019-20 NHL Awards
Michael Martin / National Hockey League / Getty
Each of our six hockey editors at theScore selected a winner and two runners-up for the NHL's most hotly debated individual honors.
Those votes were then assigned values - three points for a first-place vote, two points for second, and a single point for third - and the totals were added up to determine the results.
Here's who we believe should claim the hardware, and who deserves honorable mentions for their efforts:
Hart Trophy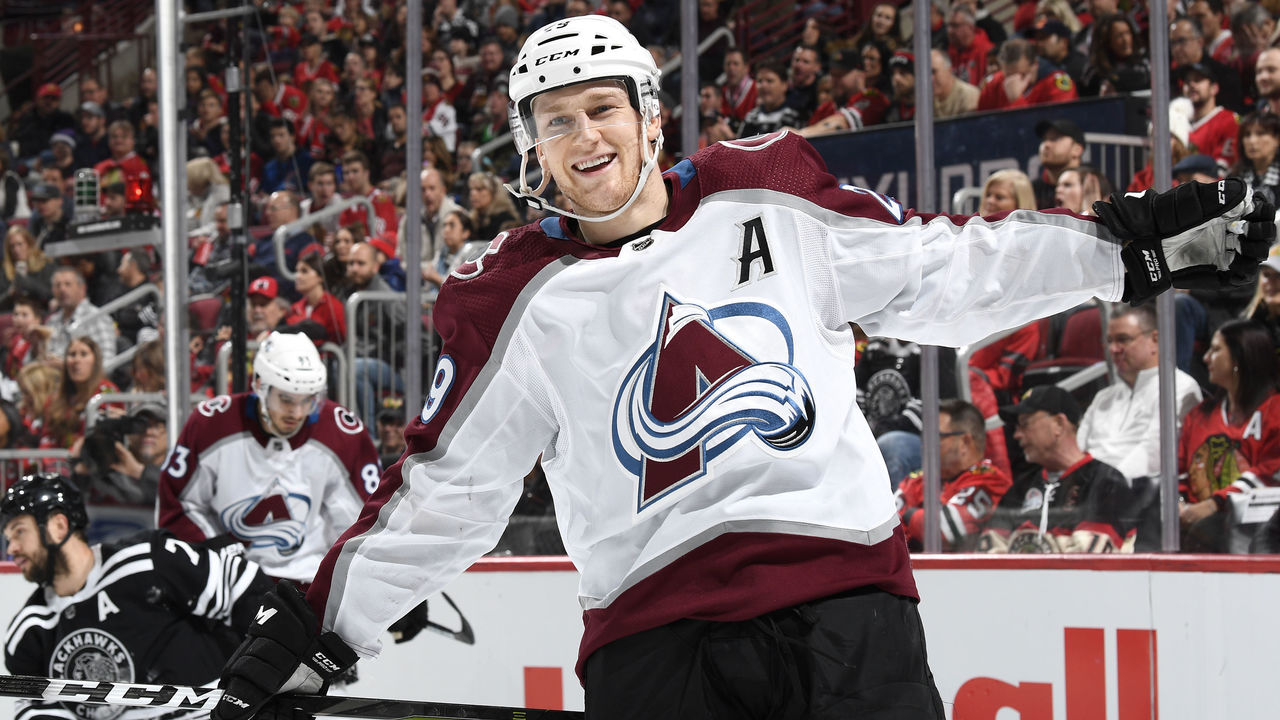 Winner: Nathan MacKinnon
Second: Leon Draisaitl
Third: Artemi Panarin
MacKinnon's otherworldly talents are no secret, and there's little doubt the Colorado Avalanche superstar was the NHL's most valuable player in 2019-20. He ranked fifth in the league with 93 points, a whopping 43 points more than Colorado's second-best producer.
The gifted forward carried the Avalanche to within two points of the top spot in the Central Division despite injuries to linemates Mikko Rantanen and Gabriel Landeskog, as well as to No. 1 netminder Philipp Grubauer.
MacKinnon came oh-so-close to winning the Hart in 2018, narrowly losing to Taylor Hall in one of the tightest votes ever. Two years later, it's clear MacKinnon is worthy of being named the league's MVP for the first time.
Draisaitl should be lauded for his outstanding season after leading the league with 110 points and finishing fourth with 43 goals. However, 16 of those markers and 44 of those points came on the power play, when he played alongside arguably the best player in the world, Connor McDavid, who nearly tallied 100 points overall himself.
Four of our editors gave MacKinnon first-place votes, while Draisaitl received the other two. Panarin was given two second-place nods and two third-place votes, as our crew wanted to acknowledge his importance to the New York Rangers' success, and the fact he notched 20 more points than his next-closest teammate.
Norris Trophy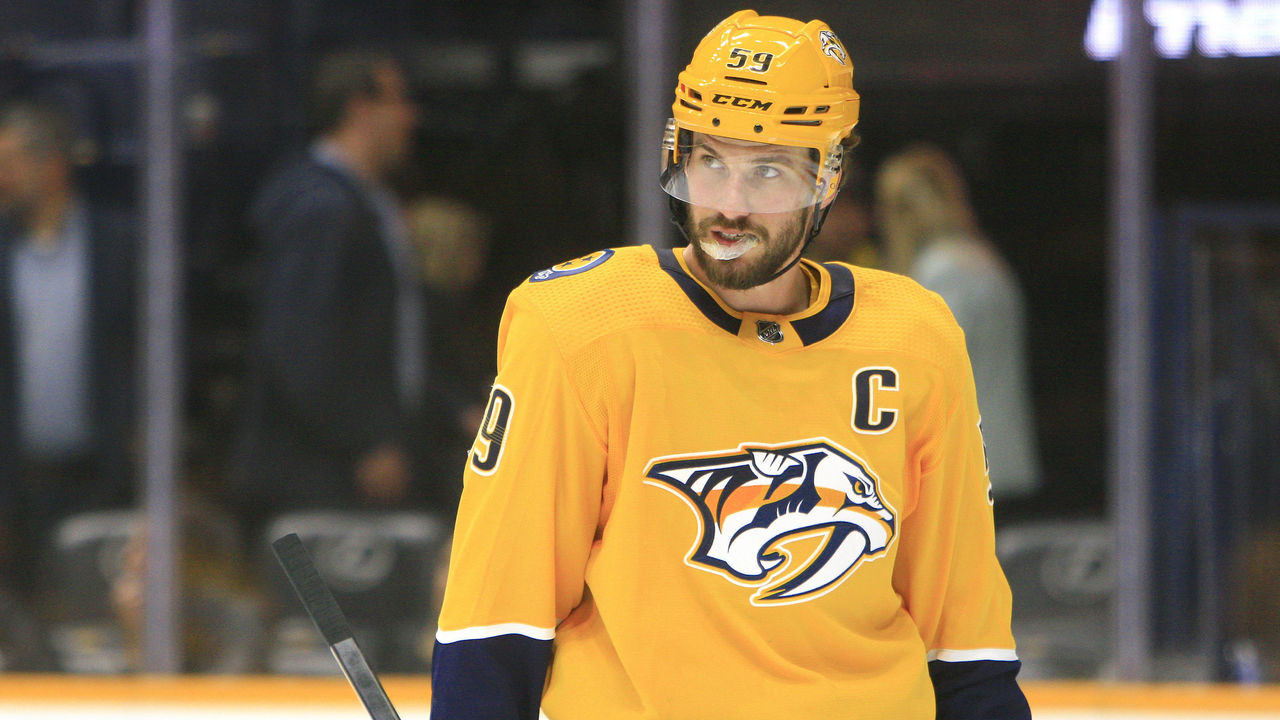 Winner: Roman Josi
Second: John Carlson
Third: Victor Hedman
Carlson posted 10 more points than Josi (75 to 65) in the same number of games, but the Nashville Predators rearguard was the only player on his team to crack 50. That underscores how much more important Josi was to his club.
Plus, it's not all about points, especially with defensemen. Josi averaged over a full minute of ice time more than Carlson, who benefited from playing in the Capitals' high-flying, second-ranked offense featuring Alex Ovechkin, Nicklas Backstrom, and Evgeny Kuznetsov, while Josi skated with a less talented supporting cast.
The Predators blue-liner's underlying numbers were also superior, as he produced better Expected Goals For, Scoring Chances For, and Corsi For rates than his Capitals counterpart. Josi is a more complete defenseman, and he was the best player at his position in 2019-20.
Vezina Trophy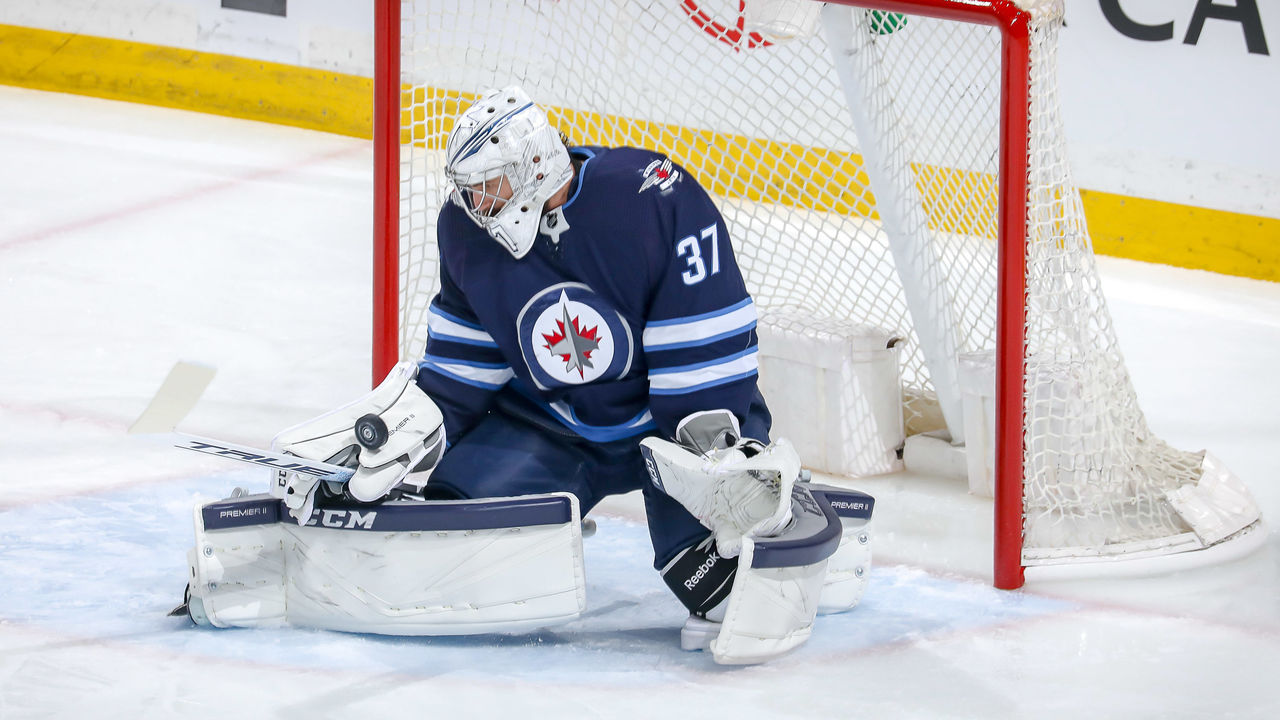 Winner: Connor Hellebuyck
Second: Tuukka Rask
Third: Darcy Kuemper
Hellebuyck won our group over unanimously, and for good reason. The Winnipeg Jets goaltender was stellar despite being besieged while playing behind a depleted defense corps. The Jets played without the suspended and now-departed Dustin Byfuglien all season, and they also dealt with several other key injuries to blue-liners.
Hellebuyck suited up for more contests than all of his counterparts except Carey Price, trailed only Andrei Vasilevskiy in wins, and led the NHL in shutouts, all while facing the most shots and the third-most shots per 60 minutes among those who played 40-plus games. Meanwhile, Rask faced the 16th-most shots per 60.
The Boston Bruins netminder carved out a better save percentage, but he played 17 fewer games. Rask should be commended for his league-leading 19.69 goals saved above average (Hellebuyck ranked third with 14.33), but the Finnish veteran did that on the NHL's best team, and with a far better defensive group in front of him.
Calder Trophy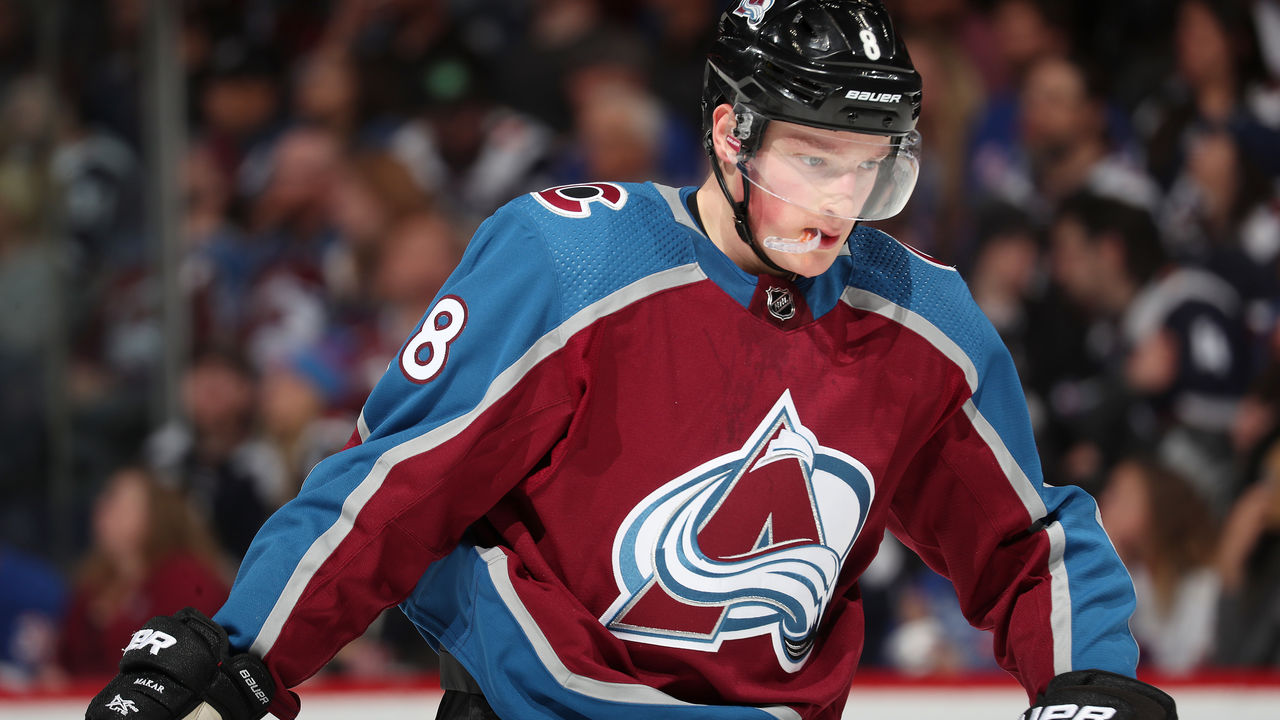 Winner: Cale Makar
Second: Quinn Hughes
Third: Elvis Merzlikins
While both Makar and Hughes put together outstanding campaigns, there's more than enough evidence to support the Avalanche phenom becoming the NHL's rookie of the year.
He led all qualified rookies in points per game (0.88), and Makar held an advantage over Hughes in both Expected Goals For percentage (53.49 to 52.85) and Scoring Chances For percentage (55.38 to 51.19), showing he drove possession better.
Makar also topped all rookie blue-liners with 12 goals (four more than Hughes), eight even-strength markers (three more than Hughes), and 31 even-strength points (three more than Hughes) despite playing 11 fewer games than his Western Conference rival.
Hughes paced all rookies in points - edging out Makar by three - while logging nearly a minute more per contest than his Colorado peer. However, the Vancouver Canucks wunderkind collected 25 of his 53 points on the NHL's fourth-ranked power play, whereas Makar only notched 19 of his 50 points on the Avalanche's 19th-ranked unit.
Jack Adams Award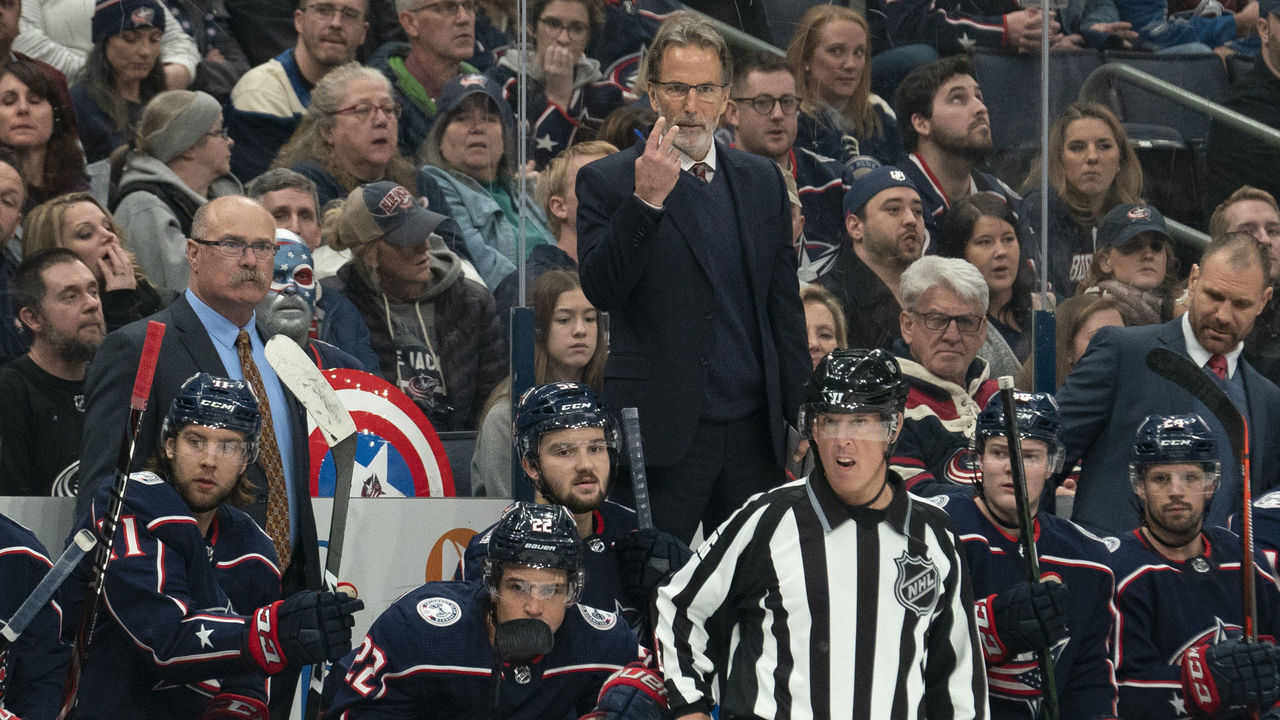 Winner: John Tortorella
Runners-up: Mike Sullivan, Alain Vigneault
Tortorella has earned this honor twice before, but the quotable Columbus Blue Jackets head coach may have strung together his most impressive regular-season work to date in 2019-20.
He guided the Blue Jackets to a playoff spot despite the offseason departures of previous franchise fixtures Panarin and Sergei Bobrovsky, along with Matt Duchene. Columbus defensive cornerstone Seth Jones missed the club's final 14 games with an ankle injury, and earlier in the campaign, No. 1 goaltender Joonas Korpisalo was hurt in a shootout after a clock error wiped out the Blue Jackets' winning goal near the end of regulation.
Merzlikins' subsequent emergence as a capable starting puck-stopper helped the Blue Jackets finish strong, but Tortorella kept his team focused and competitive amid everything it dealt with to earn this honor.
Sullivan and Vigneault tied for second place in our voting. The Pittsburgh Penguins bench boss warrants recognition for his team's performance while it persevered through significant injuries, and the Philadelphia Flyers head coach deserves credit after his club unexpectedly finished with the NHL's sixth-best record.
Selke Trophy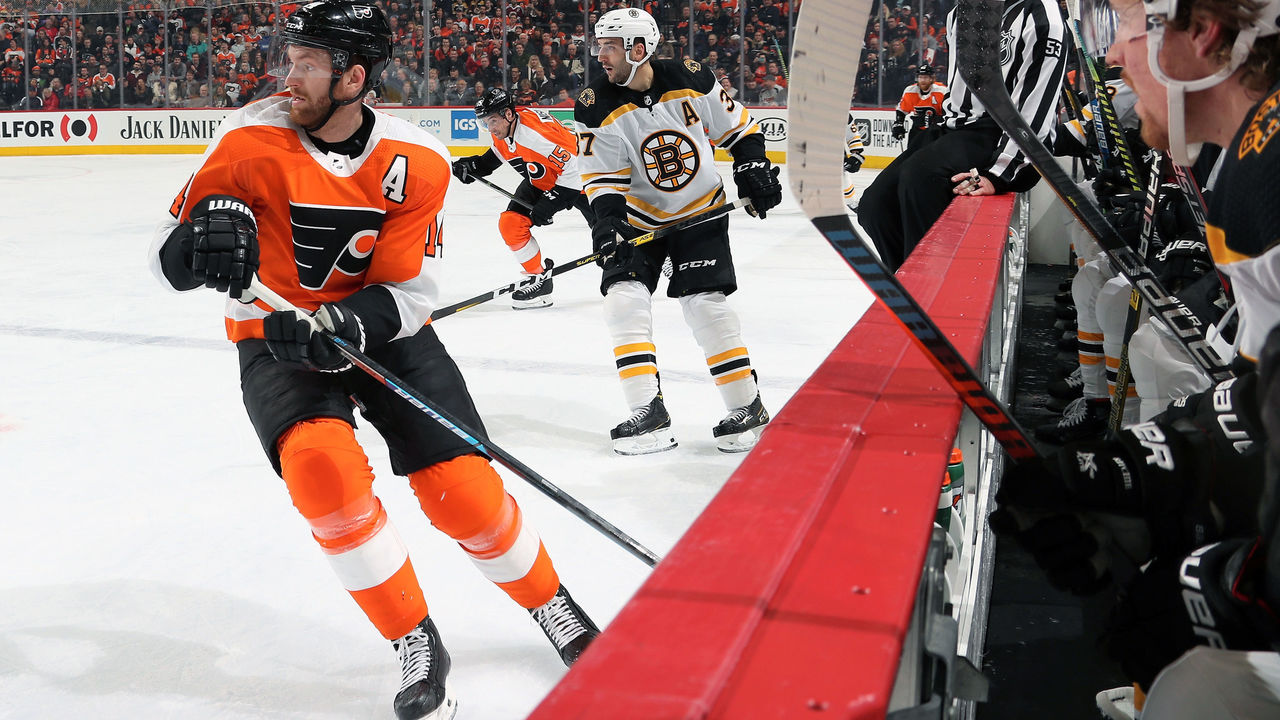 Winner: Sean Couturier
Second: Patrice Bergeron
Third: Ryan O'Reilly
Bergeron is tied with Bob Gainey for the most Selke wins in NHL history with four, and the 34-year-old Bruins star is a perennial contender for this award. However, Couturier proved this season he's now the league's best defensive forward.
The Flyers center - who finished second in award voting two years ago - remains arguably the game's most underrated player. He posted excellent possession rates while consistently matching up against his opponents' best players and being deployed in all situations. He plays a true 200-foot game and is ultra-durable. Couturier suited up for every contest in 2019-20, and he's missed only two games combined over his last three seasons.
O'Reilly, the defending Selke recipient, produced another strong campaign both offensively and defensively, but Couturier has made the best case and is primed to take home the hardware for the first time.
(Analytics source: Natural Stat Trick)
Comments
✕
theScore's picks for the 2019-20 NHL Awards
  Got something to say? Leave a comment below!