With 16 teams now set to compete for the final eight postseason spots during the play-in round if the 2019-20 NHL campaign resumes this summer, some clubs will surely be leaning on a netminder to help secure a playoff berth.
Let's take a look at five goalies who can steal a play-in series.
Connor Hellebuyck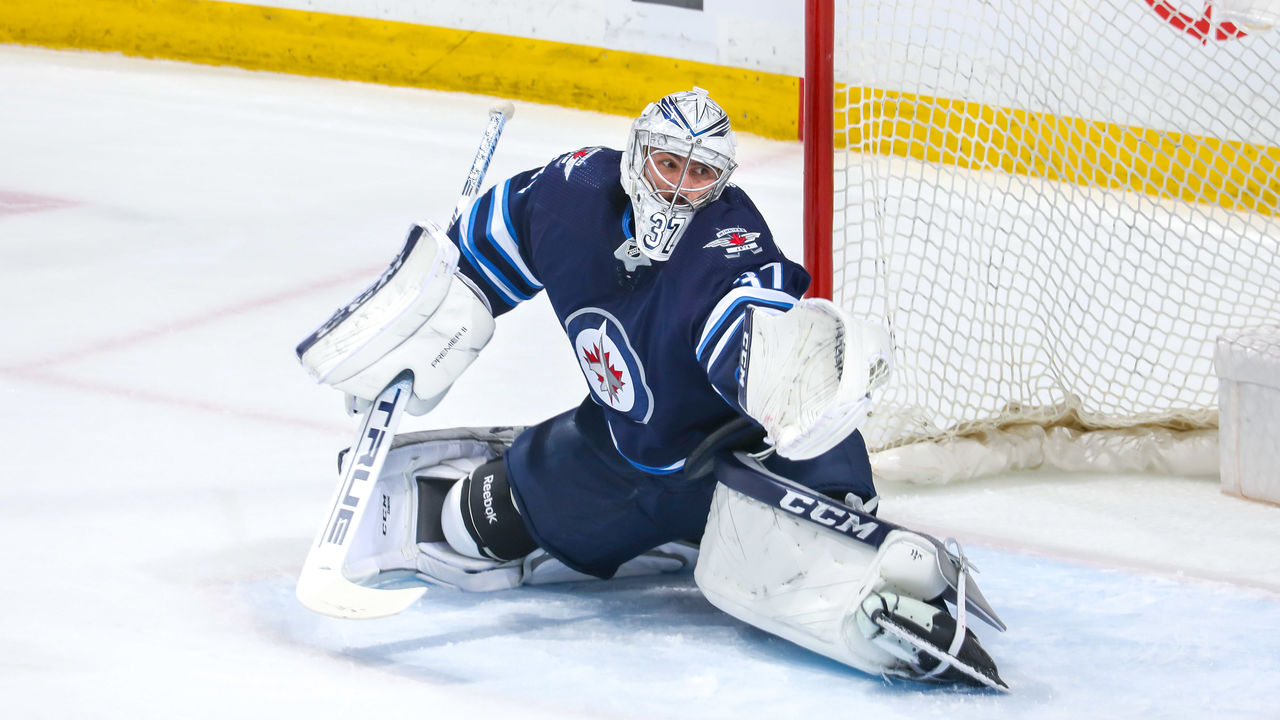 The Winnipeg Jets' success this season started and ended with Hellebuyck. He was the team's backbone, carrying the Jets and keeping them in games, all while playing behind a decrepit defense and an injury-riddled squad.
He started the second-most games and finished second in wins. Hellebuyck also put together a 31-21-5 record alongside a .922 save percentage and a 2.57 goals-against average. He did that while facing the league's most shots (1,796) and high-danger shots (509).
The Jets only took on their play-in series opponent, the Calgary Flames, once this season, winning 2-1 in overtime. Hellebuyck shined, turning away 29 of 30 shots. After a hectic season, he would enter the play-in series following a ton of rest, and with a healthy team in front of him.
Pegged as a Vezina Trophy favorite this season, the 27-year-old can absolutely help steer the Jets past Calgary and into the playoffs.
Carey Price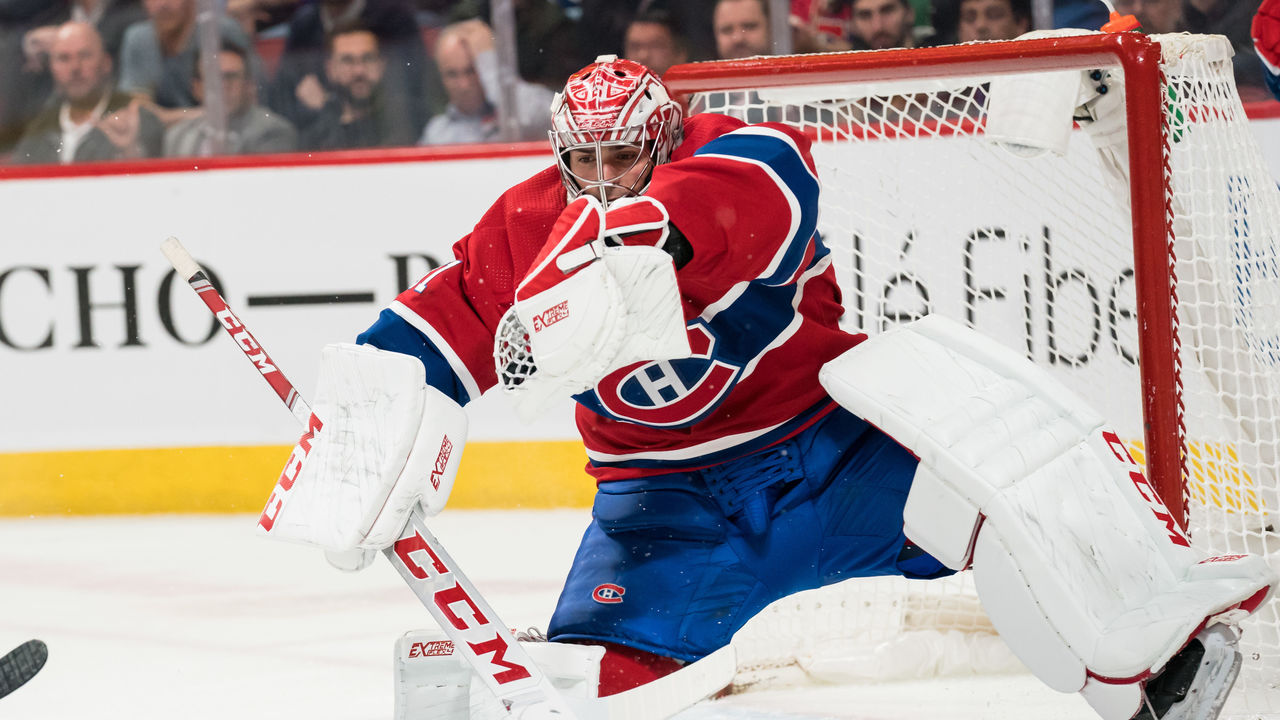 The unfair advantage the Montreal Canadiens could hold during a short play-in series with Price in net led to plenty of debate. Players have made their fear of Price clear, and they ultimately know best.
While he shows flashes of his former brilliance, Price's play this season was far from what's expected of him. Montreal has worked him hard, with Price leading the league in starts (58), and he's managed a mediocre 27-25-6 record, along with a .909 save percentage and a 2.79 goals-against average. He also trailed only Hellebuyck in shots faced (1,755) and high-danger shots against (469).
Similar to the Jets, the Canadiens will only succeed in their play-in series and take down the Pittsburgh Penguins if Price is in top form.
Sergei Bobrovsky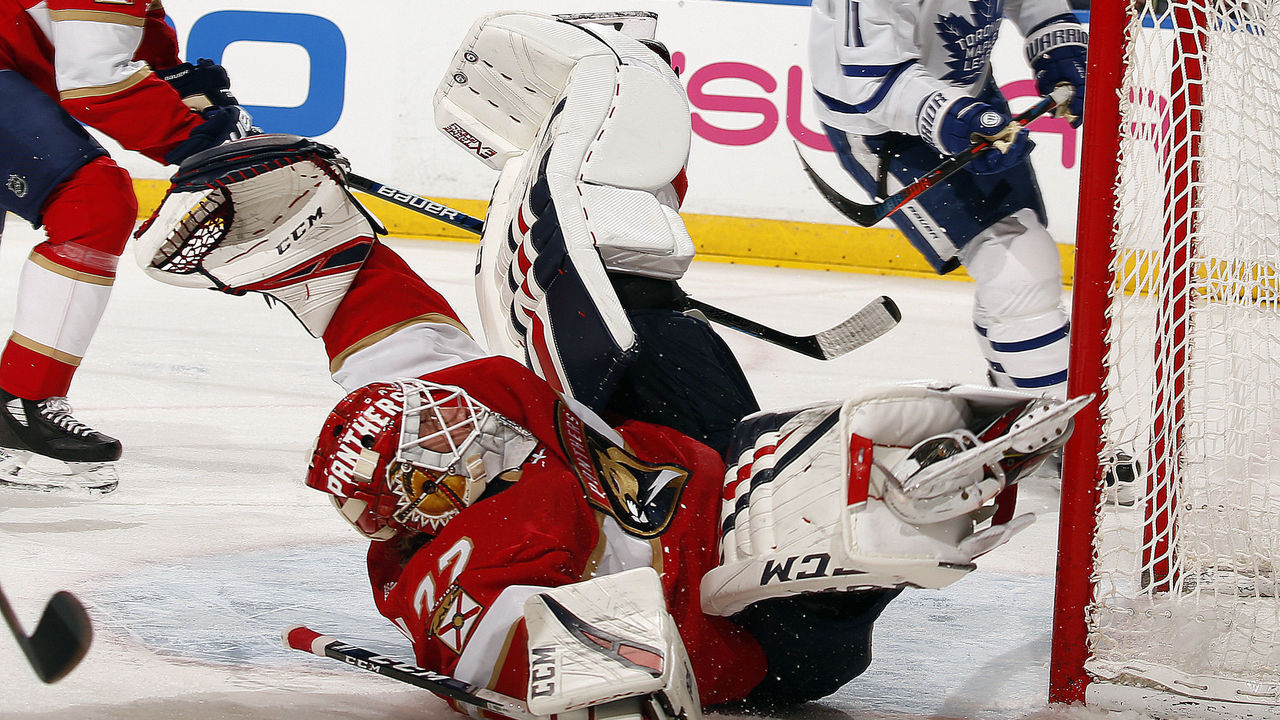 Coming into the 2019-20 season, expectations were sky-high for Bobrovsky. He inked a monster seven-year, $70-million contract with the Florida Panthers, and the Russian was seen as the team's missing piece to become a contender. Things didn't go as planned in the Sunshine State, and Bobrovsky failed to find his footing from the get-go.
Entering the season as the league's second-highest-paid goalie, the two-time Vezina Trophy winner posted one of his worst career campaigns, going 23-19-6 with a .900 save percentage and 3.23 goals-against average. Shifting to a new team isn't always easy, and he may have just needed time to settle.
The Panthers dropped all three of their contests this season against the New York Islanders, their play-in series opponent, but fingers can't be pointed at the goaltending. Bobrovsky started two of the three games, logging solid performances while stopping 34 of 36 shots in one outing, and 27 of 29 in the other.
Jacob Markstrom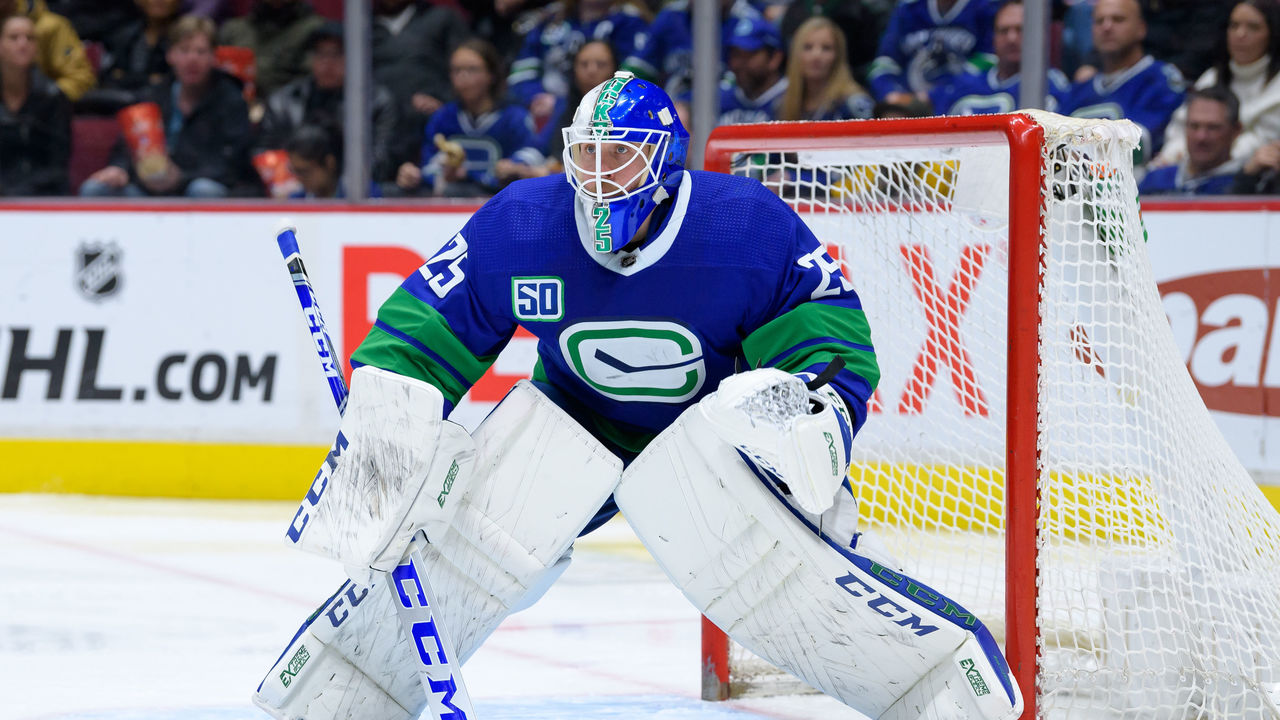 Markstrom was enjoying a career-best season for the Vancouver Canucks before getting injured in late February. With time on his side to fully recover and not rush back, Markstrom will look to pick up where he left off if the Canucks-Wild play-in series goes ahead.
The 30-year-old appeared in 43 games this campaign, compiling a 23-16-4 record and a .918 save percentage and 2.75 goals-against average. Before his injury, which would have sidelined him for most of what remained of the season, Markstrom's name was floating around in Vezina talks. He furthered his candidacy with a monster 49-save shutout against the Chicago Blackhawks on Feb. 12.
Markstrom faced the Wild three times this season, and he recorded only one good performance, allowing four goals on 37 shots in one loss, and three goals on 28 shots in the other defeat. He stopped 23 of 24 shots in the win.
The Canucks ranked fourth in the league in shots against per game (33.3), and if their defense can't suppress the Wild's offense, Markstrom will need to step up to the plate.
Elvis Merzlikins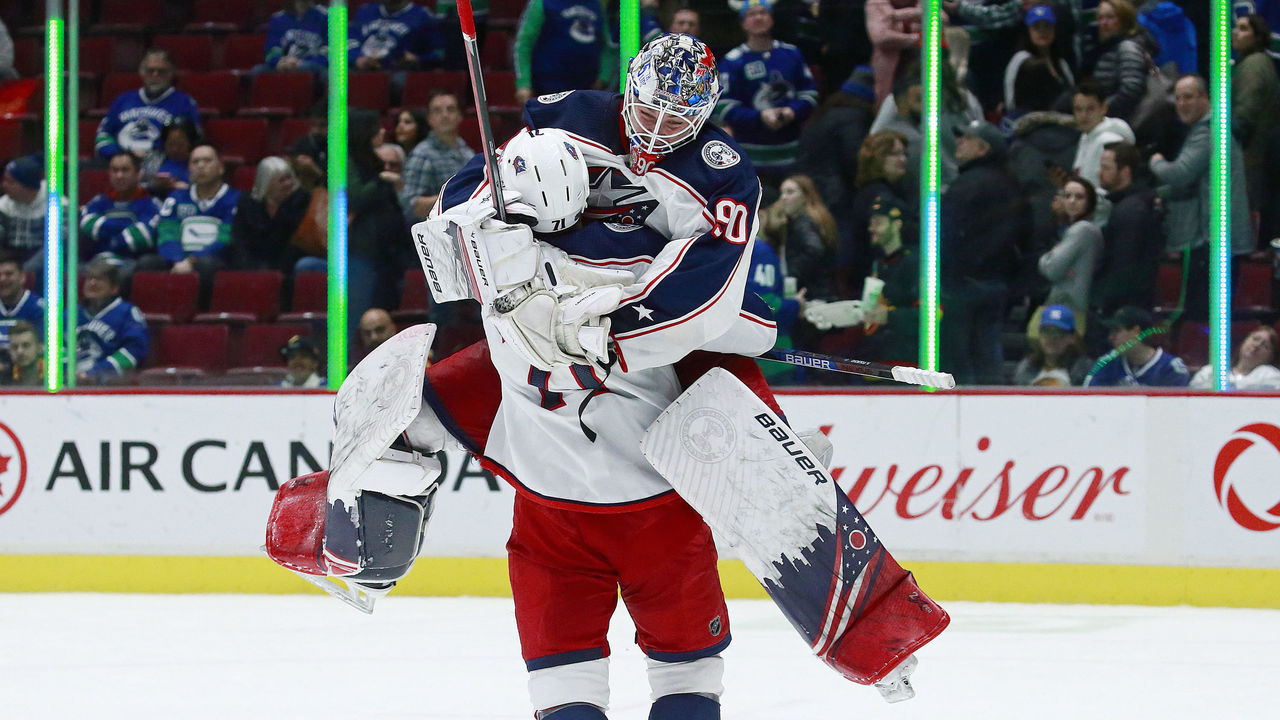 It's not entirely clear how the Blue Jackets will approach their goaltending situation for the team's potential play-in series against the Toronto Maple Leafs.
Joonas Korpisalo could get the nod over Merzlikins to kick things off, or the two might split starts. However, Merzlikins put together a great rookie season, and he should be the go-to guy for the time being.
Merzlikins dropped the first eight contests he appeared in this season, but then he excelled when Korpisalo suffered an injury, and the Latvian netminder became the club's undisputed starter. At one point he went on an eight-game win streak, which included five shutouts. He produced a 13-9-8 record, with a .923 save percentage and 2.35 goals-against average in 33 games.
The 26-year-old has yet to face the Leafs in his career, but Merzlikins showed this season he can catch fire at any moment. He'll get the opportunity to continue his impressive rookie season, and will need to bring his A-game against a potent Toronto offense.