The NHL's return-to-play format certainly hasn't satisfied everybody, but the plan does have its benefits.
Fans get to indulge in more playoff hockey than usual after a layoff that has felt like an eternity. The league and its owners get the chance to recoup some lost revenue. And many players who would have missed out on a traditional postseason get to compete for the Stanley Cup.
In light of this, we've identified eight playoff participants to keep an eye on if and when the 24-team format comes to fruition.
Artemi Panarin and Mika Zibanejad
The New York Rangers may very well have qualified for the postseason on their own merit if the league hadn't been forced to cut the regular season short, and it's predominately thanks to their dynamic duo up front. Panarin and Zibanejad formed one of the NHL's most productive pairs this season, and the opportunity to watch their scintillating offensive talents on a grand stage for at least a few more games is something hockey fans should relish.
Panarin exceeded the expectations of his massive contract in his first campaign on Broadway, finishing fourth in league scoring with 95 points. Zibanejad, meanwhile, ranked fifth in goals (41) despite appearing in only 57 contests and was seventh in points per game (1.32).
The two also combined for 16 points in New York's season series against Carolina, so it's no wonder the Hurricanes weren't on board with a design that has them facing the Rangers in the play-in.
Jake Guentzel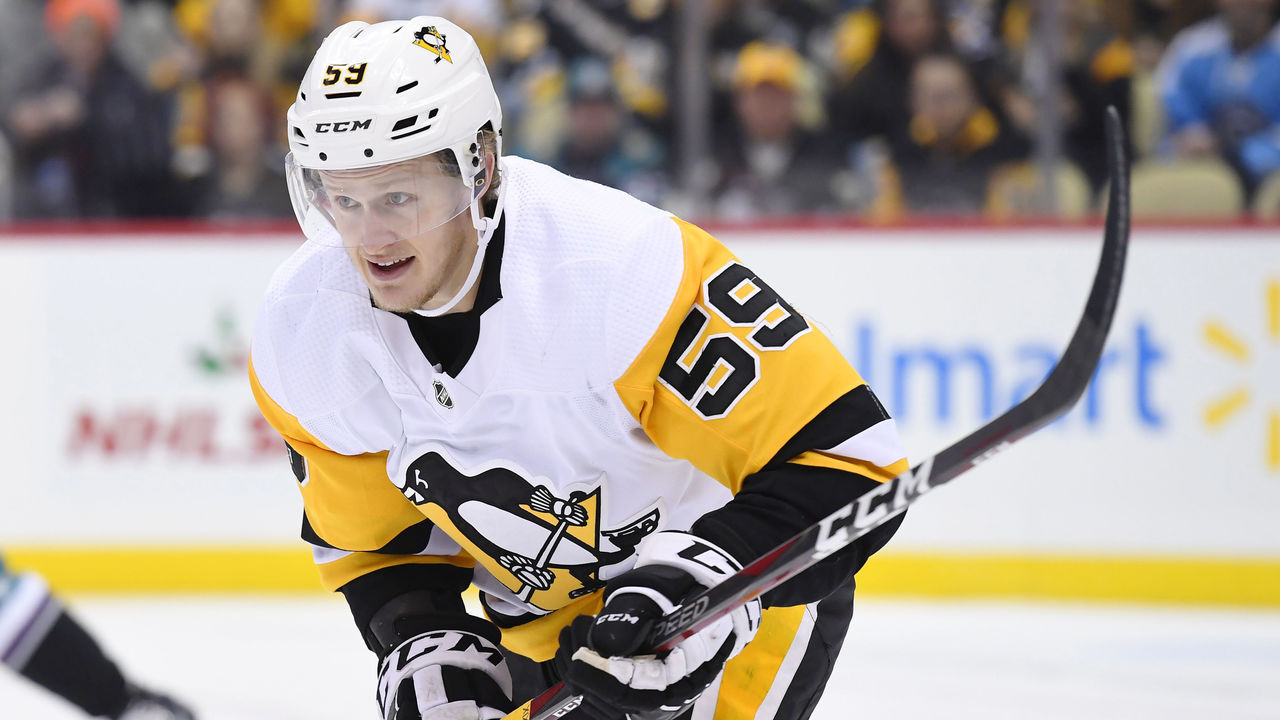 Though nothing was set in stone, Guentzel could have missed a standard postseason after he suffered a rough-looking shoulder injury in December. At the very least, his prolonged absence may have left him rustier than most. But the extended layoff will allow him to suit up for the Pittsburgh Penguins' impending clash with the Montreal Canadiens.
The 25-year-old sniper was leading the Penguins in scoring with 43 points in 39 games at the time of his injury; with Guentzel and trade-deadline acquisition Jason Zucker in the fold, Pittsburgh's offense projects to be as dangerous as ever.
Guentzel may not be the flashiest or most popular player in Pittsburgh's lineup, but he's proven to be a highly valuable playoff performer with 43 points in 41 career postseason games. Look for him to produce when he finally hits the ice again.
Carey Price
If Guentzel is going to be productive as we think, he's going to have to get the better of Price, who may be the biggest X-factor in the entire expanded playoff field.
Price hasn't shown his former MVP form in a few seasons now, but he's still universally respected by his peers as the league's most capable goalie in big games. It's not all that outlandish to think he could outperform Pittsburgh netminders Matt Murray and Tristan Jarry in three of five tries.
If Price can rediscover even a smidgen of his vintage dominance and help the Canadiens oust the heavily favored Penguins, it will be one of the biggest stories of the postseason - and surely create ample chaos both online and among league executives who were skeptical of this format for this very reason.
Patrick Kane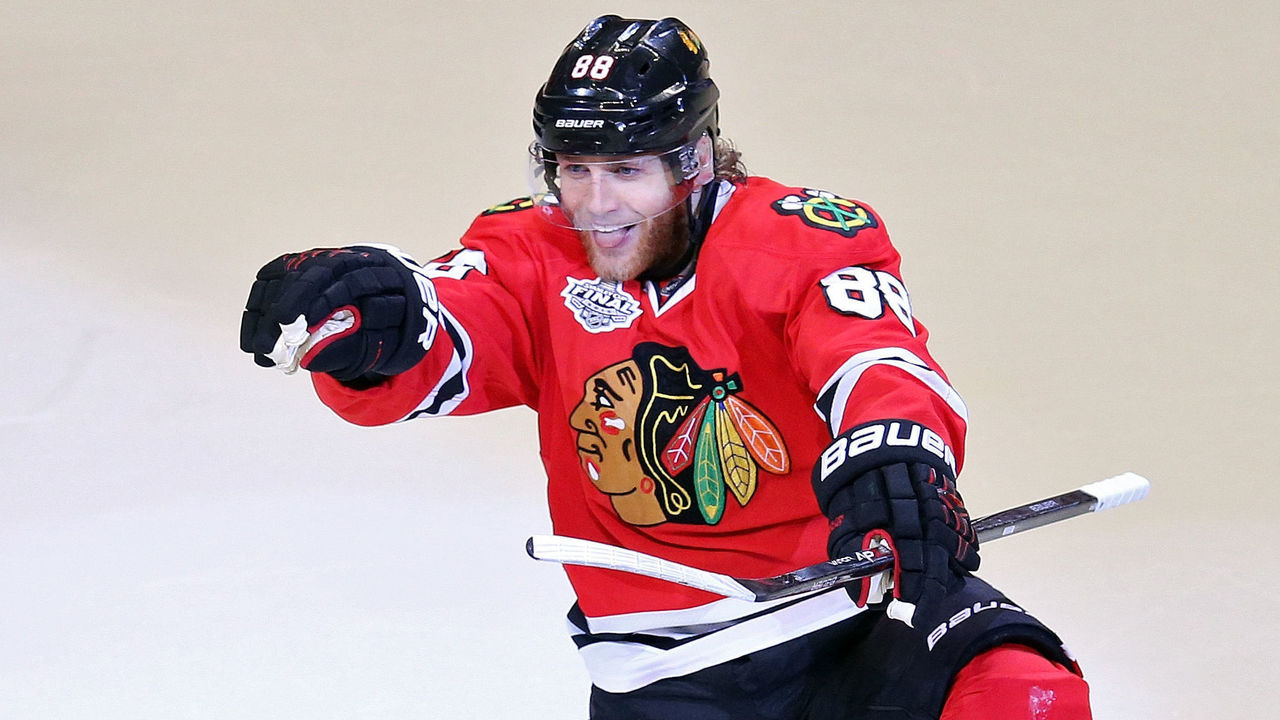 The Chicago Blackhawks don't necessarily deserve a playoff spot after they lost six more regular-season games than they won and entered the shutdown sitting 12th in the Western Conference. But any opportunity for Kane to work his postseason magic is good enough for us.
Though Chicago has missed the playoffs in each of the past two seasons, Kane has maintained his status as one of the league's top players by averaging 1.14 points per game. His postseason resume is one of the most impressive of his generation: three Stanley Cups, a Conn Smythe Trophy, and 123 points in 127 playoff contests - including 11 game-winning goals.
Watching Kane try to assert his playoff dominance against the league's most prominent duo in Connor McDavid and Leon Draisaitl should make for one of the best subplots of the qualifying round.
Taylor Hall
Perhaps no player has more riding on a surprise playoff berth than Hall, who will eventually enter the offseason as the league's premier unrestricted free agent. Hall had a down year by his standards, posting 52 points in 65 regular-season games split between the New Jersey Devils and the Arizona Coyotes. He could earn himself a few extra bucks with a strong playoff showing.
Considering he's only played five playoff games in 10 NHL seasons after being selected first overall in the 2010 draft, Hall is likely salivating at the chance to play meaningful hockey.
Connor Hellebuyck and Kyle Connor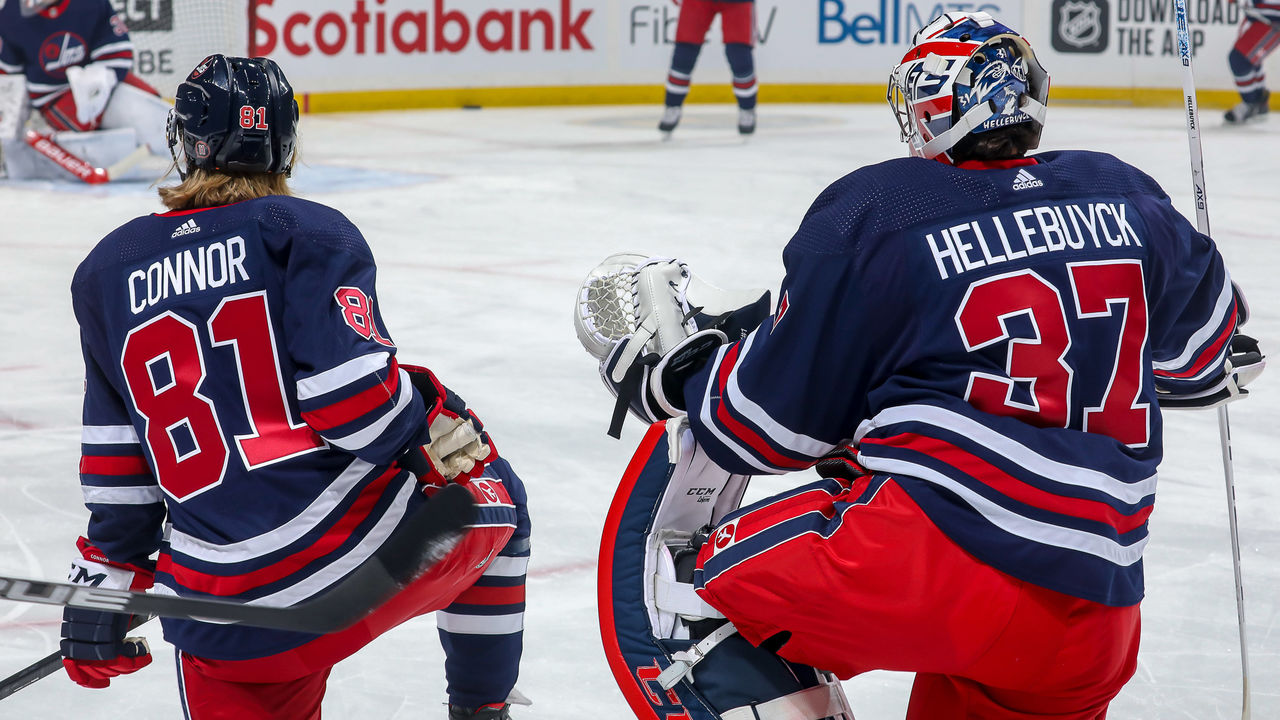 Many feel the Winnipeg Jets could be a sleeping giant as the No. 9 seed in the Western Conference, and these two are big reasons why.
Hellebuyck is likely to be a Vezina Trophy candidate after going 31-21-5 with a .922 save percentage in the regular season. He saved 22.40 goals above average while playing behind a team that was routinely crippled by a lack of blue-line depth and ranked last in the league in expected goals at five-on-five. Hellebuyck could definitely be the difference-maker in Winnipeg's play-in series against the Calgary Flames, and potentially beyond if his earlier success carries through the break.
Connor, meanwhile, has quietly developed into a bona fide superstar, undeterred by a crop of more prominent Winnipeg forwards who generally claim most of the spotlight. The 23-year-old entered the hiatus tied for the team lead in scoring with 73 points, and he was on track for his first 40-goal season after bagging 30-plus tallies in each of the previous two campaigns. It's time for Connor to get the attention he deserves, and a strong playoff performance would help facilitate that.