The NHL on Tuesday officially unveiled a 24-team playoff format intended to complete the 2019-20 season, and the new postseason includes an eight-series play-in round. We've ranked those eight matchups based on the potential quality of play and overall entertainment value.
1. Penguins (5th in East) vs. Canadiens (12th)
Though Pittsburgh loaded up earlier this year while Montreal straddled the line between competing and rebuilding, this matchup screams "long and entertaining series." The Canadiens are far from a perfect team, yet there's a reasonable - albeit significantly hedged - argument to be made for a thrilling upset. Giving the Canadiens a fighting chance is the combination of a well-rested Carey Price, a pair of strong two-way talents in Phillip Danault and Shea Weber, and an offense that seemingly fires every offensive-zone puck touch toward the net.
As for the Penguins - clearly favored and simultaneously vulnerable - there are several intriguing storylines to monitor: Can Tristan Jarry or Matt Murray outduel Price between the pipes? Will Jake Guentzel return from injury? If so, how effective will he be after a massive layoff? Will this series be the start of a long run that ends with 40-year-old Patrick Marleau finally hoisting the Stanley Cup? In their chase for a fourth title, can Sidney Crosby and Evgeni Malkin once again rise to the occasion?
2. Maple Leafs (8th in East) vs. Blue Jackets (9th)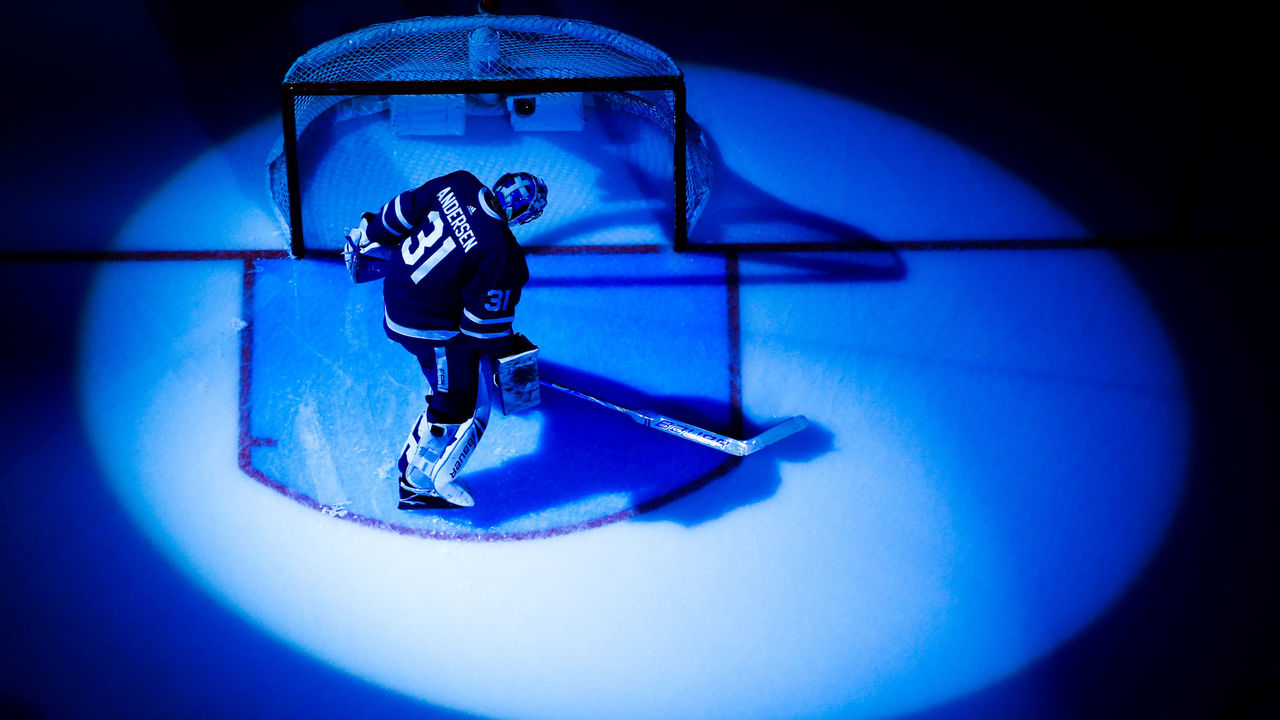 This series brings just about everything to the table. Equally successful regular seasons: The Maple Leafs went 36-25-9 for a .579 points percentage while the Blue Jackets posted a 33-22-15 record for their own .579 points percentage. Competing styles: Toronto focuses most of its energy on offense while Columbus usually plans from a defensive perspective. Good but not great goaltending: A two-headed monster featuring Joonas Korpisalo and Elvis Merzlikins that stacks up fairly well against the Frederik Andersen of 2019-20. Disparate coaches: A 39-year-old Sheldon Keefe, only a half-season into his career as an NHL bench boss, tasked with outsmarting 61-year-old John Tortorella, who's on his fifth franchise. Different playoff narratives: Toronto losing in the first round three straight years, and Columbus slaying its playoff demons last spring with a stunning defeat of the Tampa Bay Lightning.
3. Oilers (5th in West) vs. Blackhawks (12th)
Two words: Connor McDavid. Five more: Leon Draisaitl and Patrick Kane. With arguably three of the NHL's top 10 players sharing the ice, this matchup has no shortage of firepower. The Oilers, who have failed to make the playoffs in three of four complete seasons in the McDavid era, absolutely need to win this series. If they hope to one day evolve into a modern-day dynasty - a la the Blackhawks of old - the playoff wins must start coming sooner than later. Chicago, meanwhile, is trying its best to retool on the fly as Kane and longtime running mate Jonathan Toews hang on to their primes. In short, one team is trending up with two incredible talents while the other is trending down with two incredible talents. If nothing else, this series has highlight-reel potential and some nice symmetry.
4. Flames (8th in West) vs. Jets (9th)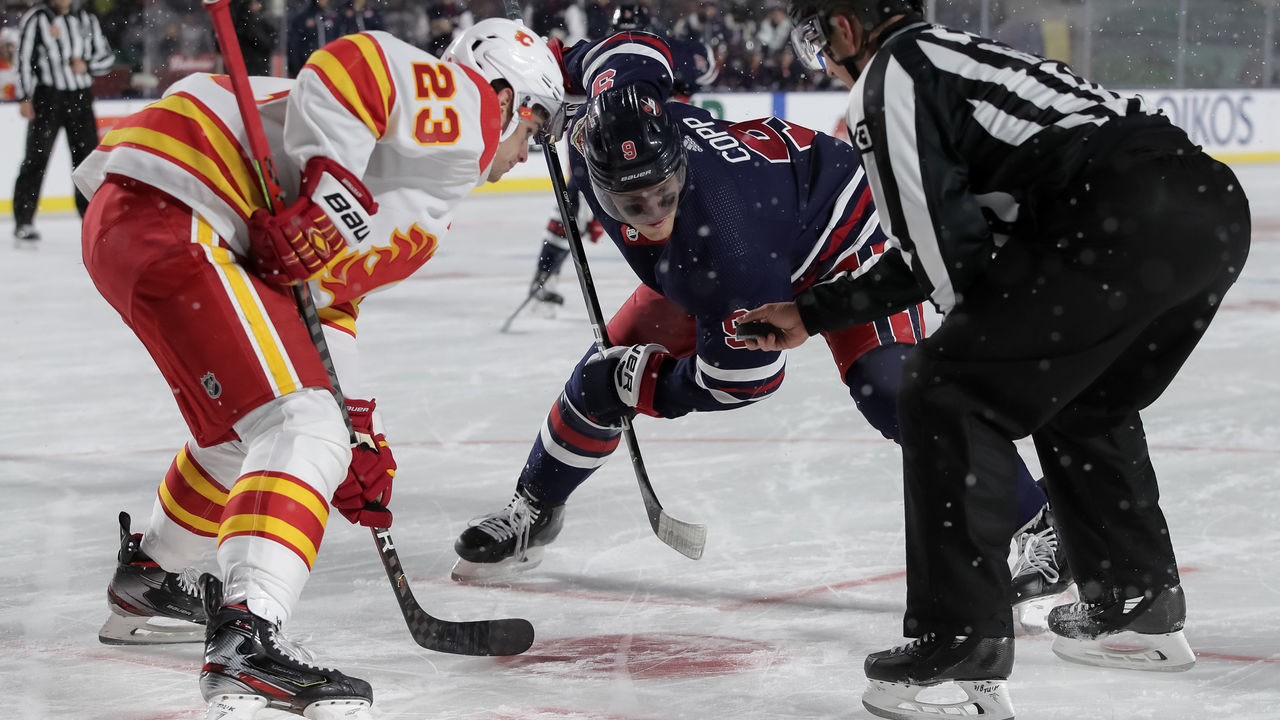 The lone all-Canadian matchup is probably the closest thing to a rivalry series we'll see during the play-in round. The Flames and Jets boast some large bodies and feisty personalities, a combination that could produce a hefty serving of old-time hockey for starved fans. Blake Wheeler battling in the corners against Matthew Tkachuk? That's exactly what we need after such a lengthy hiatus. The X-factor here is Connor Hellebuyck, who should win the Vezina Trophy for his marvelous regular-season performance. If Hellebuyck - who posted a .922 save percentage in 58 games behind an awful defense corps - can recapture his form, Calgary is in deep trouble. The Flames' offense ranked 20th among 31 teams prior to the pause.
5. Hurricanes (6th in East) vs. Rangers (11th)
Carolina was one of two teams to vote against this playoff format. That dynamic alone gives this series serious spice. And based on how well the Rangers' season has gone - relative to expectations, of course - one can understand why the Hurricanes were a little ticked off. New York's rebuild has accelerated with the offseason acquisition of Artemi Panarin and the development of players like Mika Zibanejad, Anthony DeAngelo, and Igor Shesterkin. That said, don't discount the impact of Dougie Hamilton's return to the Hurricanes' lineup. Remember, the three-zone defenseman was firmly in the Norris Trophy discussion before going down in January. Brett Pesce could potentially reinforce Carolina's enviable blue line, too, though his status is murkier than Hamilton's. Either way, buckle up for what appears to be a surprisingly competitive six-versus-11 series.
6. Predators (6th in West) vs. Coyotes (11th)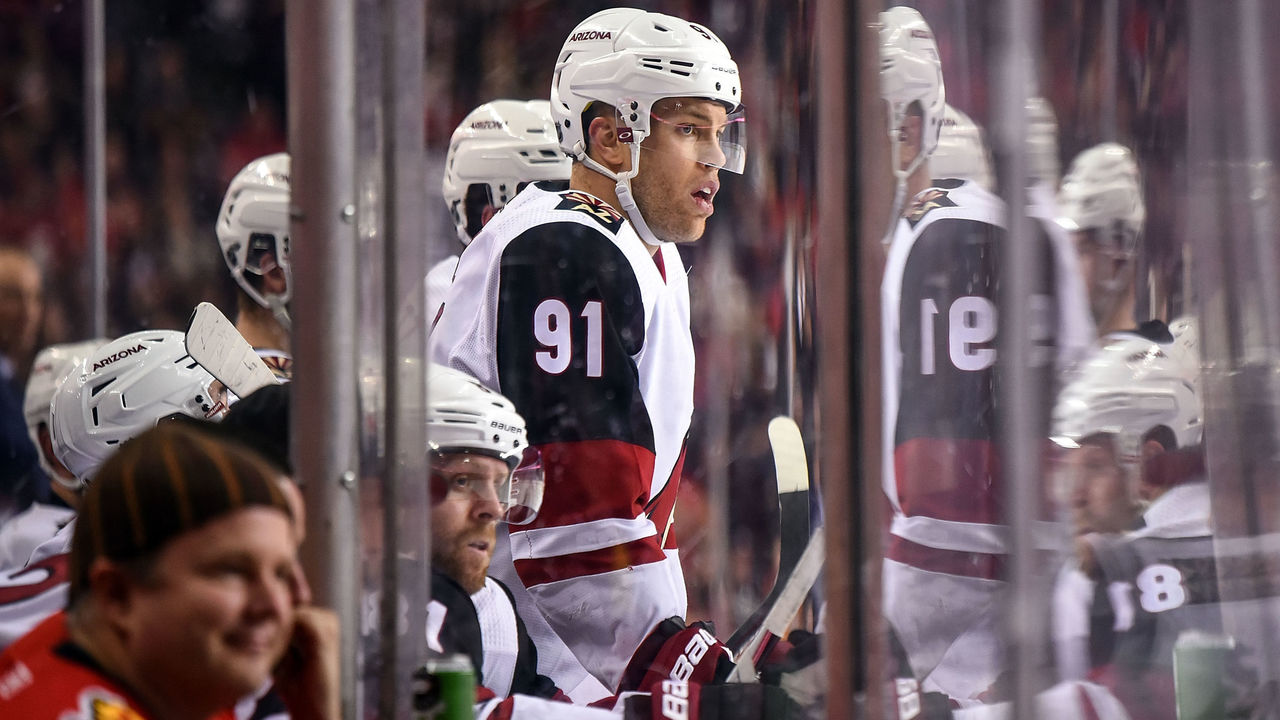 Two teams that have tremendous goaltending, are hard to play against, and often struggle to score goals. It may be an enticing matchup for some, but it's not going to command sky-high TV ratings. The last time the Predators and Coyotes met in the playoffs was way back in 2012, so there isn't even a rivalry angle. Saving this series from complete snoozer status are Roman Josi and Taylor Hall. Josi, who has a rare ability to control the pace of play every time he's on the ice, was enjoying a Norris-caliber season before the shutdown. Hall, who has dressed for only five playoff games in 10 previous NHL seasons, is one of the game's top entertainers.
7. Canucks (7th in West) vs. Wild (10th)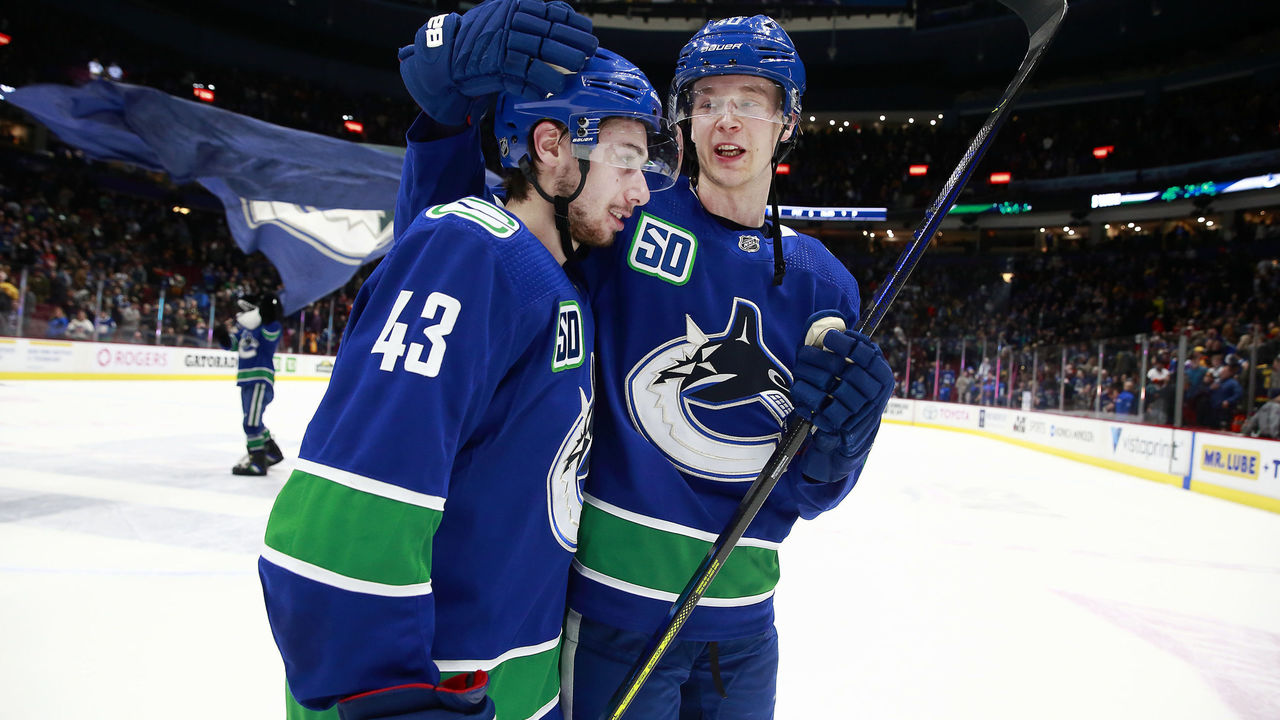 The Canucks have young studs in Elias Pettersson and Quinn Hughes, a reliable goalie in Jakob Markstrom, and a pretty damn good coach in Travis Green. The NHL can easily sell Vancouver to hockey fans. The Wild, on the other hand, don't fire up many folks outside the great state of Minnesota. Sure, they're a perfectly fine team, but their roster lacks flair and they fired their head coach earlier this season. In terms of must-see players, Minnesota has Matt Dumba, Kevin Fiala, and Mats Zuccarello. That's the list.
8. Islanders (7th in East) vs. Panthers (10th)
Given the odd circumstances, this will probably end up being an entertaining series. On paper, however, it feels like the least attractive of the bunch - a potential dud. There's nothing jumping off the page, no "wow" factor. New York is a workmanlike outfit that wears its opponent down through forechecking and a willingness to protect the front of the net at all costs. The Islanders are a strong club, but they play boring hockey. The Panthers, meanwhile, are appealing when Aleksander Barkov and Jonathan Huberdeau are on the ice, but they're otherwise hard to get up for.
John Matisz is theScore's national hockey writer