Handing out superlative awards for the 2019-20 NHL season
We have no idea when the NHL may get around to handing out its real awards, and in light of that, we're making up our own hardware and distributing it for the paused 2019-20 season.
Let's get right to it.
Biggest surprise team 🏆
Nominees: Flyers, Blue Jackets, Oilers
Philadelphia was one of the hottest teams in the league during the second half of the season, and the Flyers were suddenly competing for the top spot in the Metropolitan Division when the campaign was suspended.
Columbus, meanwhile, persistently survived last offseason's mass exodus of star players, and the Blue Jackets were in the hunt for a wild-card berth thanks to an unlikely dominant goaltending duo. And Edmonton blossomed into a legitimate Pacific Division threat, finally looking like a team that extends beyond its supernova captain.
And the winner is: Flyers. There was a shake-up in the City of Brotherly Love last offseason, and it's appearing to pay dividends. After finishing sixth in their division in 2019, the Flyers, under the guidance of new head coach Alain Vigneault, are turning things around.
Philly ranked among the top 10 in goals for and against at the season pause, and the Flyers were a deeper club ready to compete in the playoffs. Hockey is more fun when the Broad Street Bullies are in the mix.
Most tantalizing unsolved mystery 🏆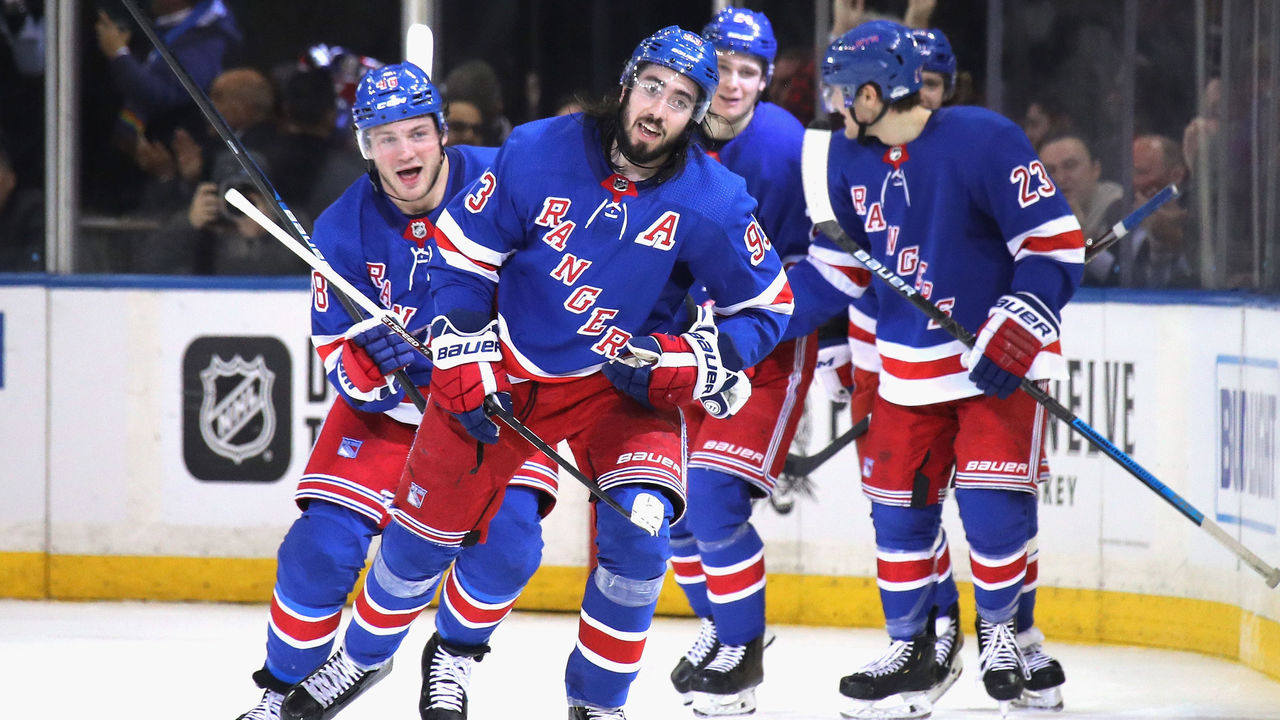 Nominees: Rangers' playoff pursuit, Metropolitan crown, Battle of Alberta in Round 1
The final three weeks of the season offered plenty to anticipate, and it almost hurts physically to think about all we could miss out on witnessing. Was a surging New York squad hot enough to sneak into the playoffs? What team would come out with the top seed in the jam-packed Metro? Would we finally be treated to Edmonton versus Calgary in the playoffs for the first time since 1991?
And the winner is: Battle of Alberta. Everybody knows the Flames and Oilers are rivals, but the hatred between the two clubs was absent for so long the matchup became stale. That was until this winter, when Matthew Tkachuk and Zack Kassian poured gasoline on the fire, reigniting the animosity with highly publicized battles both on and off the ice.
As the league entered its stoppage, four points separated Edmonton and Calgary, and the teams were progressing toward a first-round matchup. There's no guarantee it will happen, but if it does, the hype will be through the roof.
Most underrated star 🏆
Nominees: Mika Zibanejad, Jonathan Huberdeau, Kyle Connor
This one speaks for itself. Which superstar deserves more recognition league-wide for their abilities?
And the winner is: Zibanejad. It's about time the hockey world opens its eyes to the Rangers' superb Swede, as he's emerging into a full-blown superstar.
Zibanejad notched a career-high 74 points a season ago, and thanks in part to the arrival of Artemi Panarin in New York, he ranked 12th in league scoring with 75 points despite only appearing in 57 games in 2019-20. Zibanejad was also seventh in points per game (1.32) and goals (41) this year before his dominant campaign was put on hold.
Most intriguing awards race 🏆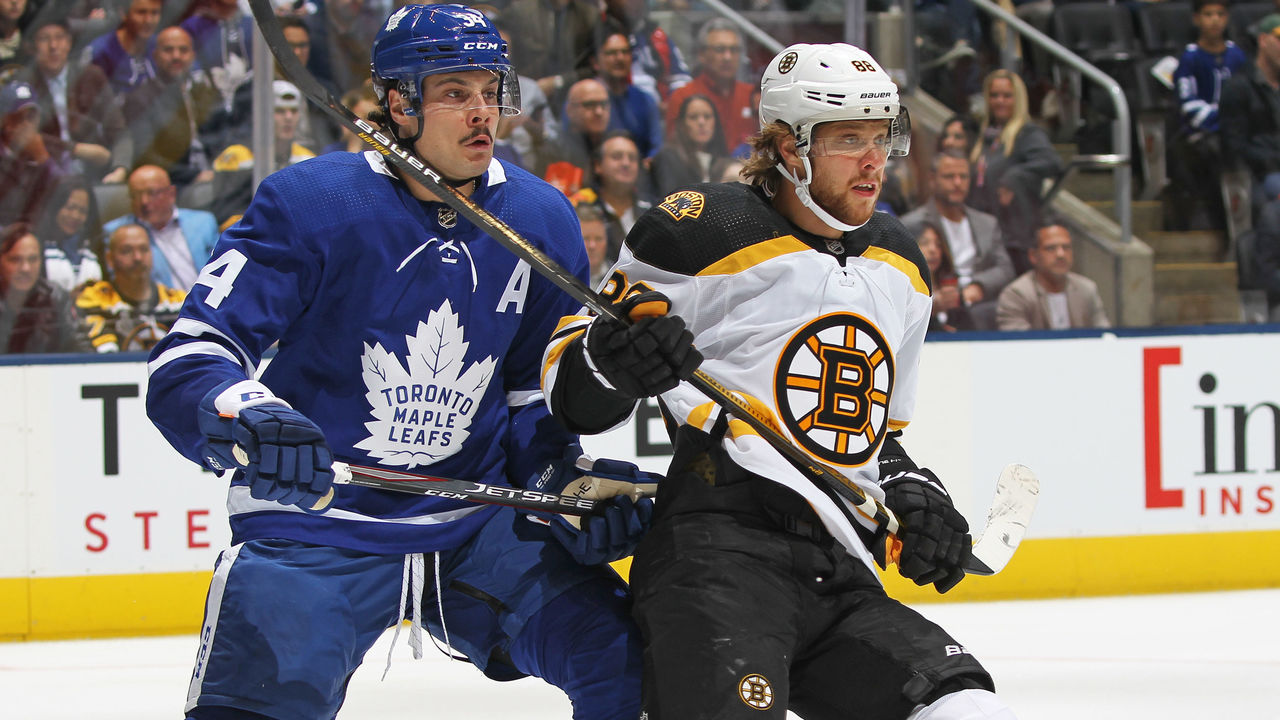 Nominees: Hart Trophy, Rocket Richard, Calder
Was Leon Draisaitl's stranglehold in the Art Ross race enough to secure MVP too? Or could a red-hot stretch run shift momentum in the direction of Nathan MacKinnon, Artemi Panarin, or perhaps even Connor McDavid? Who was going to end up with more goals: David Pastrnak, Alex Ovechkin, or Auston Matthews? Would any of them hit 60? And lastly, which of Quinn Hughes or Cale Makar would earn Rookie of the Year honors?
And the winner is: Rocket Richard. This year's race for the biscuit-burying crown was one of the best in recent memory. Ovechkin was knocking on the door of his ninth 50-plus-goal season, while his lamp-lighting heirs apparent, Pastrnak and Matthews, could have challenged the elusive 60-goal mark if their absurd scoring paces carried on for a few more weeks.
Breakout player of the year 🏆
Nominees: Travis Konecny, William Nylander, Igor Shesterkin
In this category, there's a player from the loaded 2015 draft class making quite a name for himself, a Swedish sniper who would also be the favorite for bounce-back player of the year, and a rookie goaltender who took the league by storm with some incredible numbers after a late-season call-up.
And the winner is: Konecny. Even though lots of veteran and more high-profile stars lead his Flyers team, the 23-year-old sits atop the club's scoring list with 61 points in 66 games.
That mark represents a new career high by a landslide. However, while Konecny has earned a greater role in Philadelphia's offensive plans this season, he still only averaged 16:48 minutes of ice time per contest, which is well outside the top 100 among forwards. His impressive points per-60 rate at five-on-five (2.32) indicates he's just getting started as an elite producer.
Most disappointing team 🏆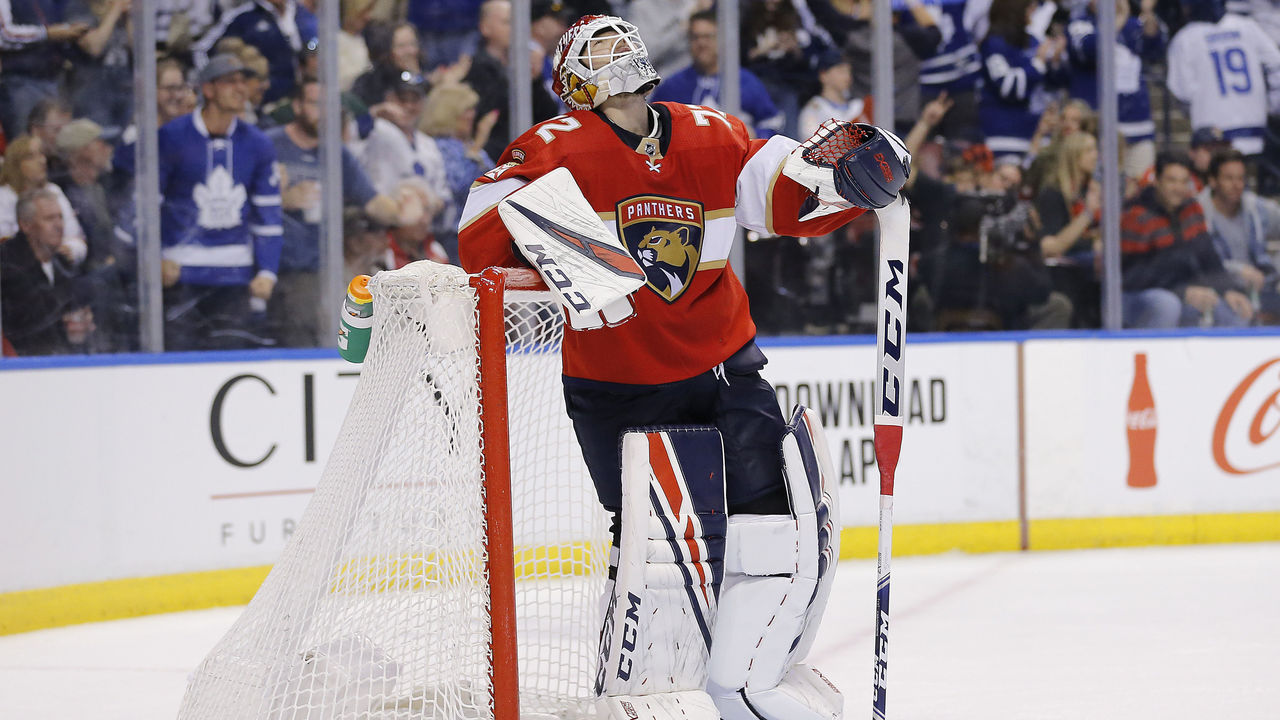 Nominees: Panthers, Sabres, Predators
Here we have one of last offseason's biggest spenders, a club that yet again failed to take a step forward, and a preseason Stanley Cup threat in danger of missing out on the playoffs for the first time in five campaigns.
And the winner is: Panthers. After hiring Joel Quenneville as head coach and signing Sergei Bobrovsky to a gigantic contract in free agency, many expected Florida to make serious noise in the Atlantic Division.
Instead, the Cats were outside the playoff picture at the time of the pause, and their big-ticket summer acquisition had logged just 23 wins and a measly .900 save percentage. Talk about buyer's remorse.
Best on-ice moment 🏆
Nominees: Ovi notches No. 700, The "Svech," Zibanejad's five goals
There's been plenty of terrific highlights this season, including Ovechkin joining the exclusive 700-goal club, Andrei Svechnikov displaying rare flare in the NHL, and Zibanejad's virtuoso five-goal effort versus the Capitals.
And the winner is: Svechnikov. Not only was the Carolina Hurricanes' sophomore audacious enough to attempt to score lacrosse-style in a live game, but he showed the skill to pull it off ... twice! The highlight is special, and Svechnikov's cojones helped open the floodgates for the world's best players to build up the courage to showcase their creative touch on a nightly basis.
Best viral moment 🏆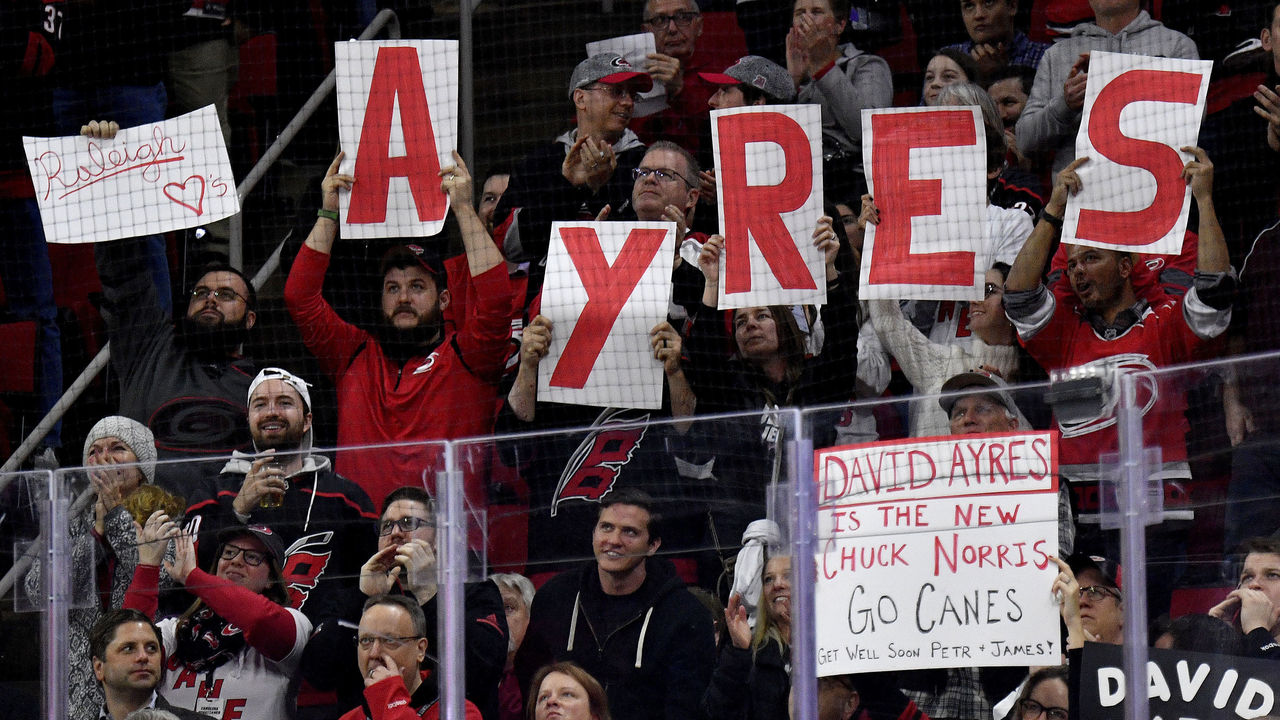 Nominees: David Ayres, Brad Marchand's shootout gaffe, Mite of the Night in Washington
An emergency backup goalie stoning the Maple Leafs, the NHL's most polarizing personality blowing a shootout for the league's best team by completely missing the puck, and an adorable, excitable young Capitals fan who couldn't help but tell the world about his tarantula, Michael. This card is stacked.
And the winner is: David Ayres, no question. He might have provided the league's most viral moment ever.
Twitter was set ablaze when the world's now most famous EBUG entered the game versus Toronto on Hockey Night in Canada, and social media kicked into overdrive when he actually pulled off the victory. The saga evolved into a North American media frenzy, and the Leafs, as if they weren't universally mocked enough, will now forever be the team that lost to a Zamboni driver.
Best game 🏆
Nominees: Leafs-Canes thriller, Tkachuk vs. Kassian, Lightning-Bruins brawl
What do hockey fans like more than goal barrages and line brawls? Not much. All three of these games stood out for at least one of those reasons, and the contests were unquestionably among the most entertaining of the season.
And the winner is: Leafs versus Hurricanes. There was no rough stuff, but the 8-6 barn burner between these two clubs evoked 80s vibes, and it was a thriller from start to finish.
Toronto was up 3-0 barely five minutes after puck drop, only for Carolina to respond with five unanswered goals. The Leafs looked dead in the water with the score 6-4 midway through the final frame, but Matthews and Mitch Marner took over with an onslaught of highlight-reel goals in less than a minute to earn a stunning victory.
Green Jacket Award 🏆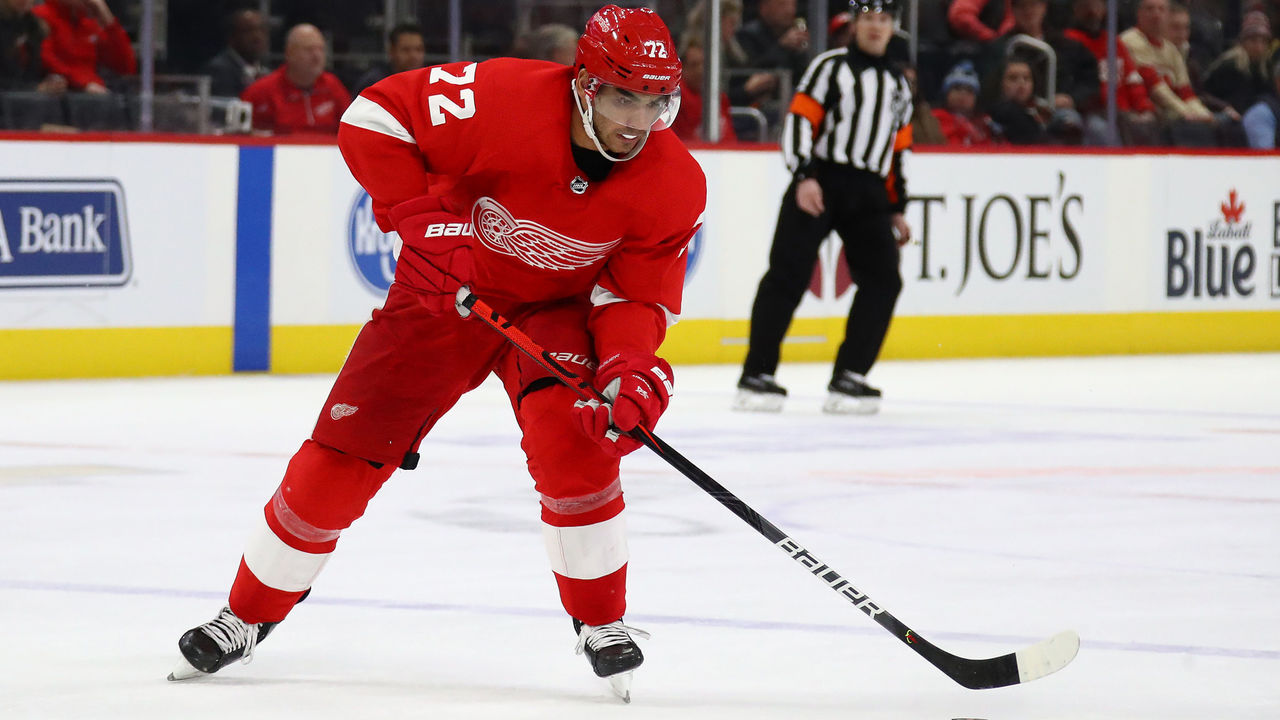 And the winner is: Andreas Athanasiou (-46)
Here are a pair of honors based on season totals, like the Rocket Richard or Art Ross Trophies. The Green Jacket Award shines a light on the player with a plus-minus that would be a low enough score to win any golf tournament. Athanasiou had a chance to salvage his score after his trade to Edmonton, but the fact that all three of our finalists suited up for the Detroit Red Wings at some point says it all.
Finalists: Valtteri Filppula (-44), Filip Hronek (-38)
Cy Young Award 🏆
And the winner is: Noel Acciari (20 G, 7 A)
This award is for the player whose goals-assists split best mirrors the win-loss record of MLB's best pitcher. Congratulations, Mr. Acciari. Not only did you record your first 20-goal season in the NHL, you now own a prestigious award to help you remember it for life.
Finalists: Artem Anisimov (15 G, 4 A), Casey Cizikas (10 G, 4A)
Comments
✕
Handing out superlative awards for the 2019-20 NHL season
  Got something to say? Leave a comment below!