Injury-prone? Unlucky? For Ryan Murray, it's all about attitude
Jamie Sabau / Getty Images
If you were to play a word association game using prominent Columbus Blue Jackets players as subjects, it would probably go down something like this:
Zach Werenski: rover. Nick Foligno: leadership. Josh Anderson: fierce. Cam Atkinson: goals. Seth Jones: elite. Pierre-Luc Dubois: bull. Ryan Murray: injuries.
Being hurt is baked so deeply into the arc of Murray's NHL career that when you call up the 6-foot-1 defenseman's HockeyDB profile, your eyes are immediately yanked to the games-played column, where the number 82 in 2015-16 jumps off the screen. Over seven years, Murray has appeared in just 358 of a possible 589 regular-season and playoff games due to various ailments.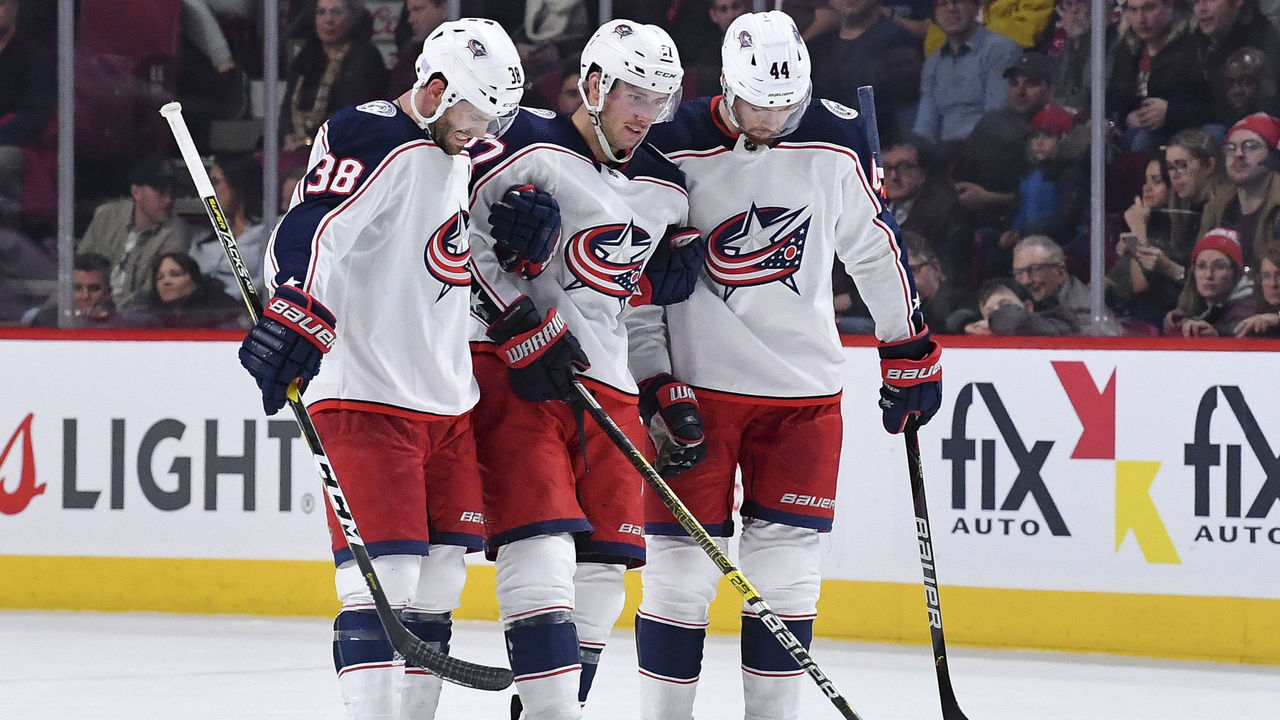 This run of misfortune - which includes Murray's return from a back injury on March 1, only for the NHL to indefinitely suspend operations three games and 11 days later because of the coronavirus - grants him a free pass to be a tad pessimistic ... right?
Well, Murray doesn't take a pessimistic view, maintaining that the pain and frustration from knee, ankle, leg, foot, hand, groin, and back injuries helped him grow as a human being.
"You can't really ask anything of the game of hockey. You have to take whatever it gives you," Murray said last week while doing some yard work in Saskatchewan. "Sometimes it gives you negative experiences, sometimes they're great. I've had a bit of both. I think that you take it and learn from it."
Indeed, Murray's had his moments since being selected second overall by the Blue Jackets in the 2012 NHL Draft. An effortless skater with tremendous vision, he's established himself as a smart, two-way blue-liner. Coach John Tortorella has consistently slotted him in Columbus' top four, and Murray has flirted with or surpassed 20 minutes of ice time in four of his seven seasons.
In 2018-19, he looked like a legitimate All-Star, recording a career-high 29 points in only 56 games. He's also represented Canada with distinction in five international tournaments, most notably winning a gold medal at the 2016 world championships.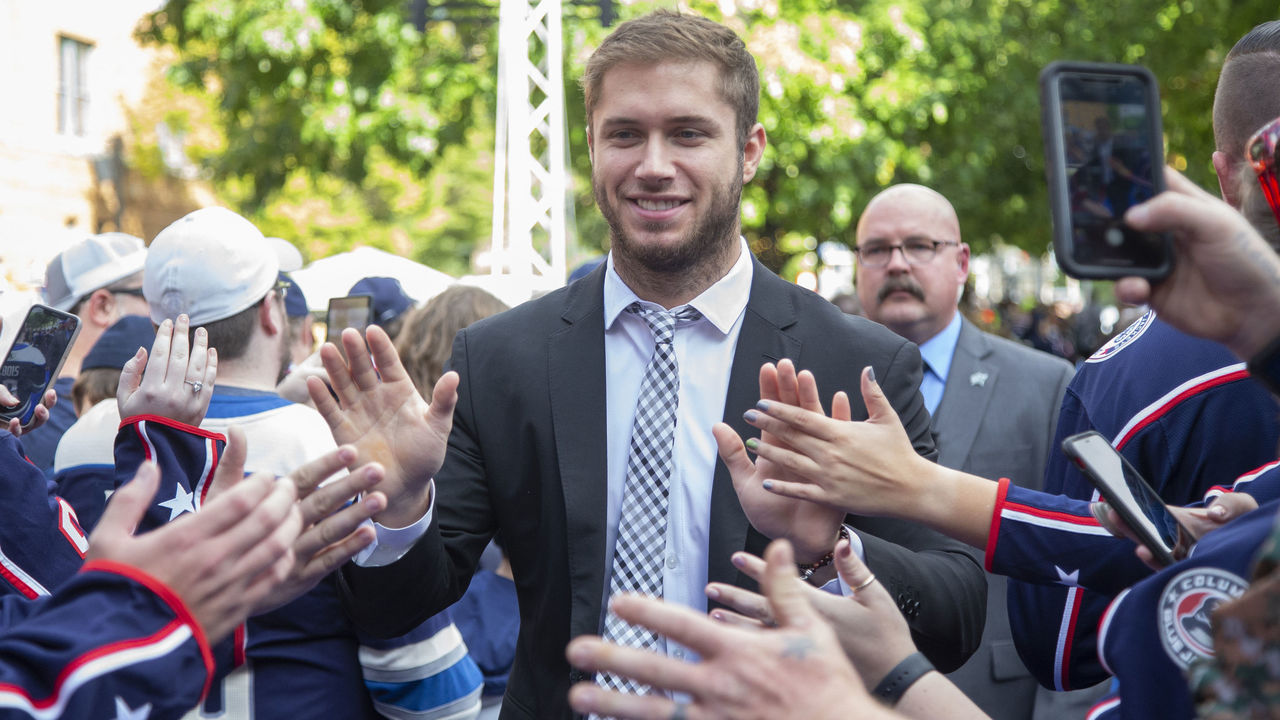 Despite these gains, the injury narrative has followed Murray around like a pair of forechecking forwards. It's always been present in some form and, on numerous occasions, has led to social media backlash and trade rumors.
"People will say whatever they want. There's critics of all types of athletes and at all different levels. You see the (New England) Patriots, they have critics every single year. You take criticism pretty lightly when it comes from outside sources," Murray said.
"It's about who you are as a person and a human being first. If you're a good person, and you treat people well and they treat you well, and you've got plenty of friends, you're going to have a good life, regardless of if you're playing in the NHL.
"I know that sounds kind of cheesy," the 26-year-old conceded, "but I guess when you want this long, successful career and you've hit all of these speed bumps, you can't really sit there saying, 'Oh, I'm behind, I'm behind, I'm behind.' You've just got to live your life one day at a time and live in the present as much as you can. I think I've learned how to do that pretty well."
Murray is currently self-isolating in his offseason house in Regina Beach, a resort town about 40 minutes northwest of his hometown of Regina. He's spending time with his Australian shepherd, Jake; reading "11 Rings" by NBA coach Phil Jackson; watching Netflix; and doing whatever he can to stay in shape without access to weights, such as stair runs, pushups, and core workouts.
He's in a pretty good place mentally, all things considered. Parts of his past, though, haven't been so kind. There have been pronounced low points behind the scenes, including shedding tears with Blue Jackets head athletic trainer Mike Vogt and confiding in mental coaches. "I've definitely had my fair share of negative emotions," Murray said.
With his latest back injury, Murray credits renowned back specialist Dr. Stuart McGill for helping him tackle a list of physical and mental challenges. He's learned how to approach everyday movement - such as getting out of bed - with proper technique, while also being mindful of the pros and cons of every predicament. If Murray hadn't been shelved for two months earlier this season, for instance, he probably wouldn't have adopted Jake, who kept him company.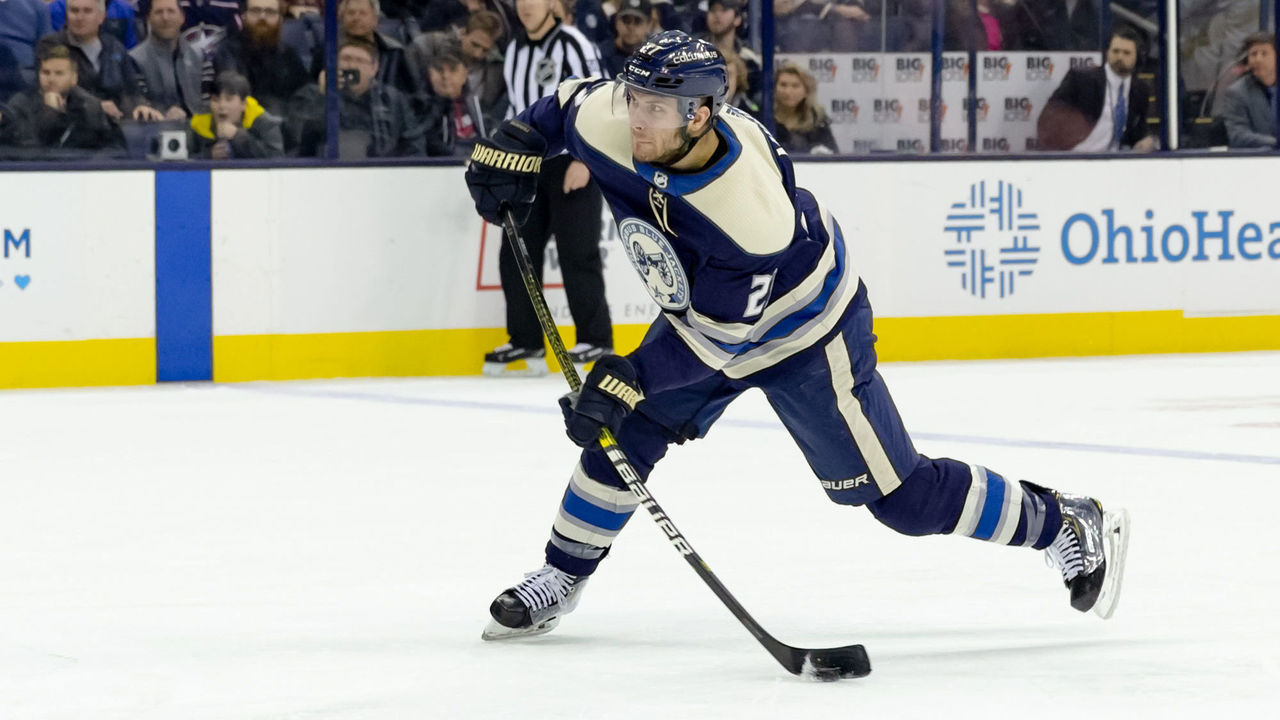 Murray, who's perhaps more philosophical than the average NHLer, brings up a soundbite from billionaire Elon Musk - "Happiness equals reality minus expectations" - as a mantra he follows on and off the ice.
"If you can manage your expectations, you can feel a little happier about things," Murray said. "The mind stuff and the brain stuff is going to be a major study of this era of hockey, and life in general. … Our generation and the past generation have gotten our bodies into peak physical condition. And moving forward, tuning the mind to be just as ready to go and as sharp as it can be (will be) a pretty important tool, too."
When 28-year-old NFL linebacker Luke Kuechly hung up his cleats in January, adding to the growing number of high-profile athletes who've retired before 30, Murray wondered if he might be next. Would it be in his best long-term interests to keep competing? Halfway through a two-year, $9.2-million deal, he'll be an unrestricted free agent for the first time next summer.
"From all of the information that we've gathered, there's been no reason so far to call it," Murray said. "We've definitely had those conversations with the doctors, those tough conversations that you have to have."
He added, "Guys get beat up, and you make your choices, and once you make them, you have to live with them. I'm only 26 years old, so I'm sitting here thinking you've got to do what you've got to do but you also have to take care of yourself. Right now, I'm still looking at a positive future."
John Matisz is theScore's national hockey writer.
Comments
✕
Injury-prone? Unlucky? For Ryan Murray, it's all about attitude
  Got something to say? Leave a comment below!