With the 2019-20 NHL season on pause - if not over altogether - some players have been left hoping for a chance to redeem their underwhelming campaigns.
Here are seven players, including former Vezina Trophy netminders and perennial goal-scorers, who disappointed before the hiatus.
Sergei Bobrovsky, Florida Panthers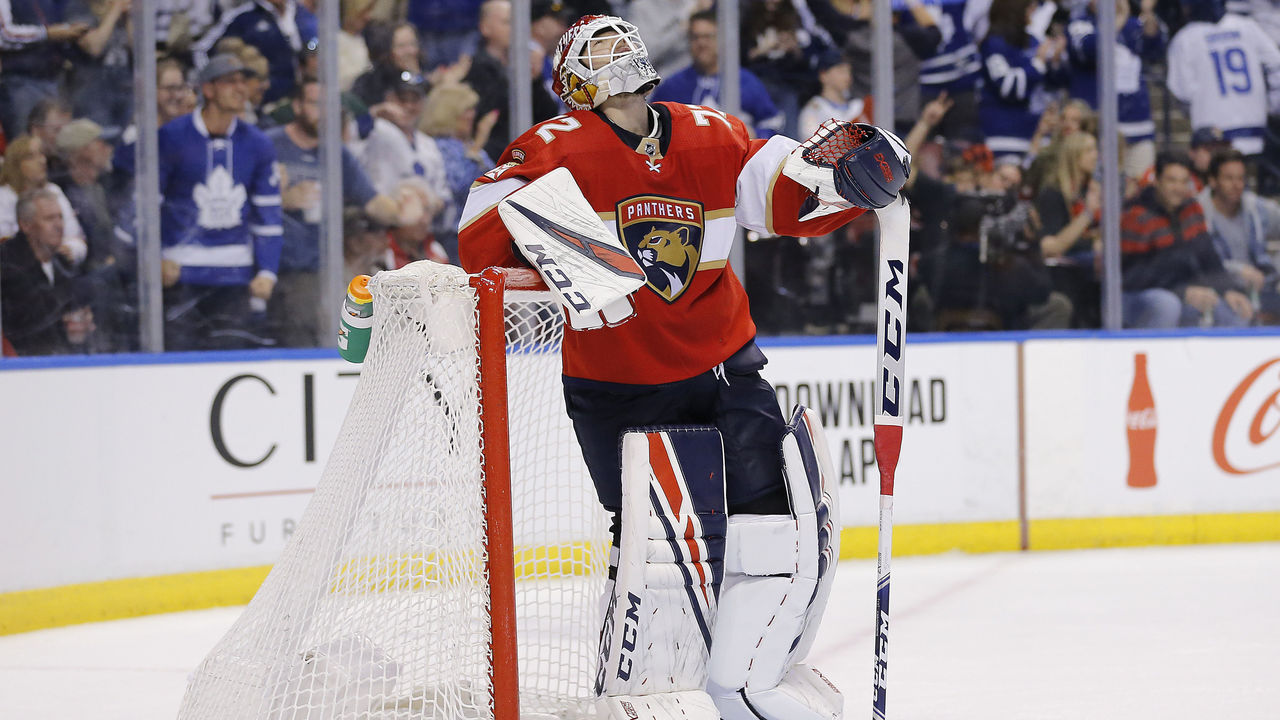 Bobrovsky was supposed to take the offensively gifted Panthers to the next level after he signed a seven-year, $70-million pact last summer. Instead, it was the same old story for a franchise that was on track to miss the playoffs for the 17th time in the last 20 seasons.
During 2019-20, the Russian netminder conceded four or more goals in 19 of 50 starts and owned a save percentage south of .906 in four of five months. And, when comparing Bobrovsky's goals-against average (3.25) to his expected goals against per 60 (2.82), it's clear he simply didn't stop nearly as many pucks as he should have. Of the 49 goalies who made at least 25 starts this season, Bobrovsky ranked 45th in goals saved above average (minus-14.91).
Overall, watching your $70-million puck-stopper get significantly outplayed by a 25-year-old rookie in Chris Driedger - who's just one year removed from playing in the East Coast Hockey League - is about as far from ideal as it gets.
Phil Kessel, Arizona Coyotes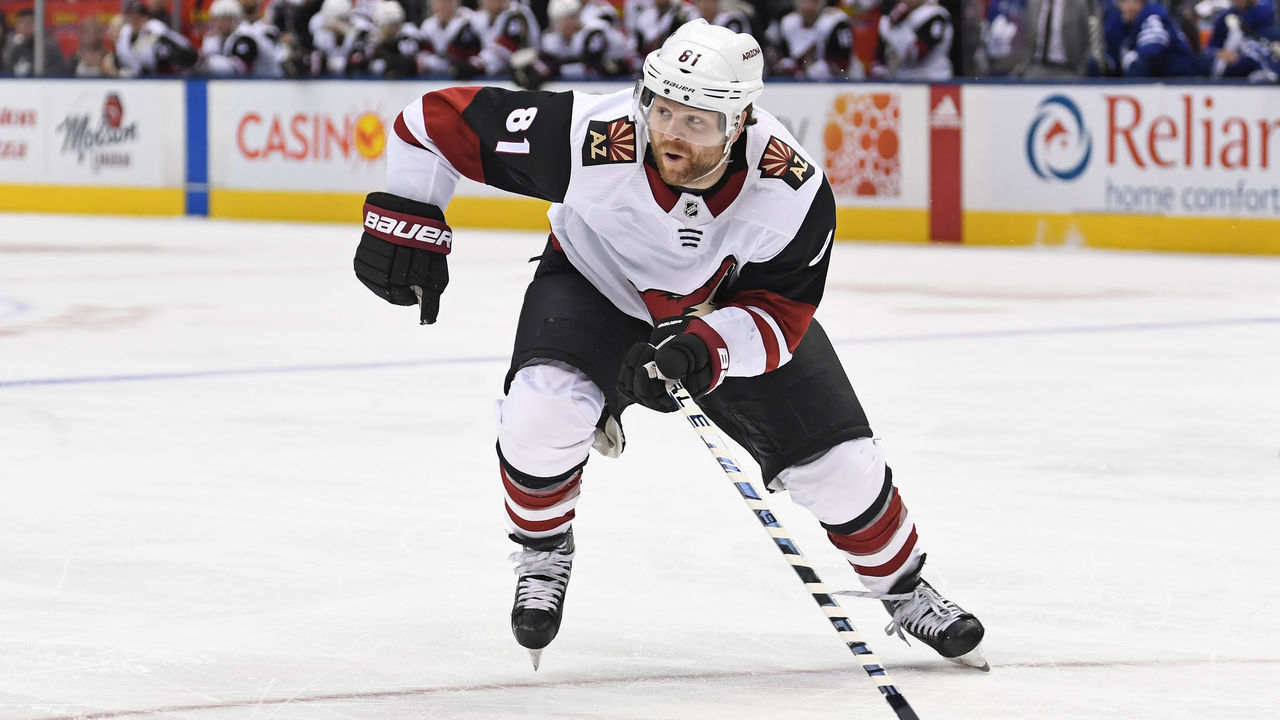 The Coyotes enjoyed a 94% renewal of season tickets - their highest mark since moving to Glendale in 2003-04 - after Kessel was acquired. But so far, "Phil the Thrill" hasn't lived up to his moniker.
Instead of providing the type of offensive star power that's been rare in Arizona, Kessel ranked sixth on the team in points this season and at best served the role of a second-line winger. Now stuck at 14 goals, Kessel is likely to fall short of 20 for the first time in 12 years. He also posted a team-worst minus-21 rating before the hiatus, which is even more jarring considering the second-lowest mark on the club was minus-9.
P.K. Subban, New Jersey Devils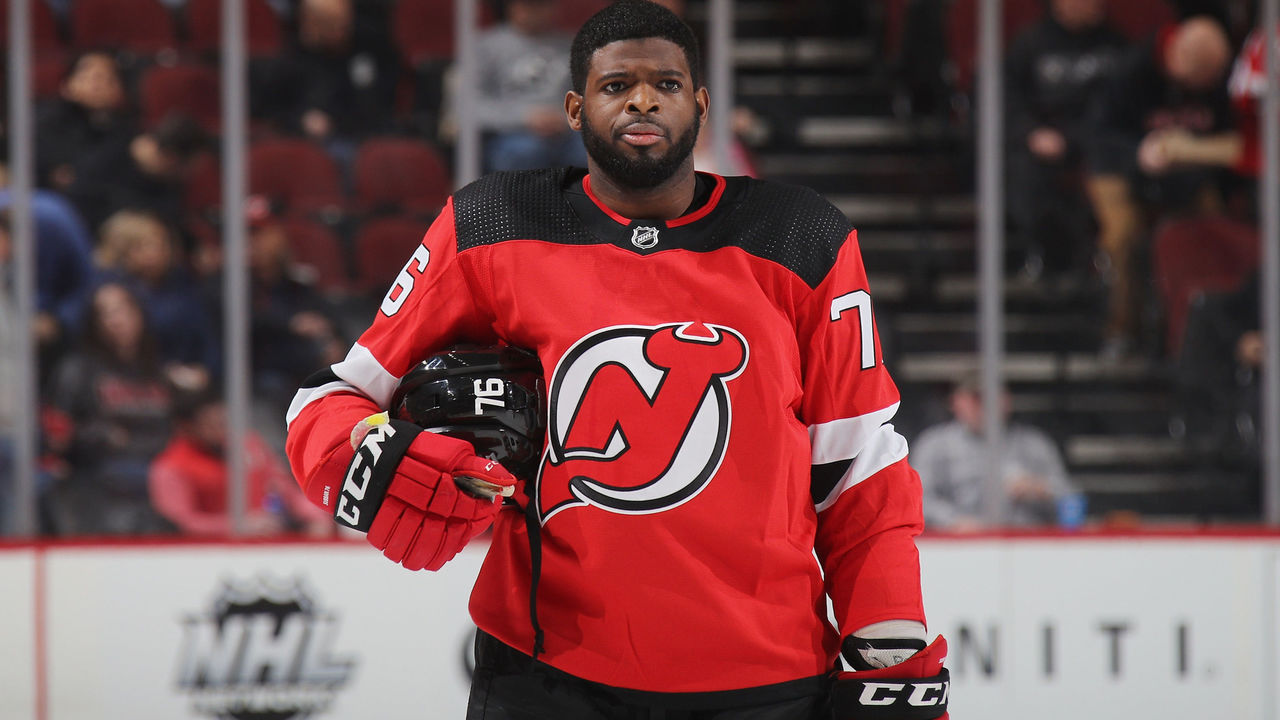 In Subban's defense, not much went right for a Devils team that had high aspirations for 2019-20. Following a dreadful 2-5-4 start, New Jersey was never close to being in the playoff picture, and the 2013 Norris Trophy winner's subpar play was one of many impediments the team faced.
The 30-year-old blue-liner has never fallen short of the 30-point mark, but with just 18 points through 68 contests this season, he was on track for a career-low 22. New Jersey also owned just 47.03% of high-danger scoring chances with Subban on the ice at five-on-five - the second-worst mark among Devils defensemen.
Sean Monahan, Calgary Flames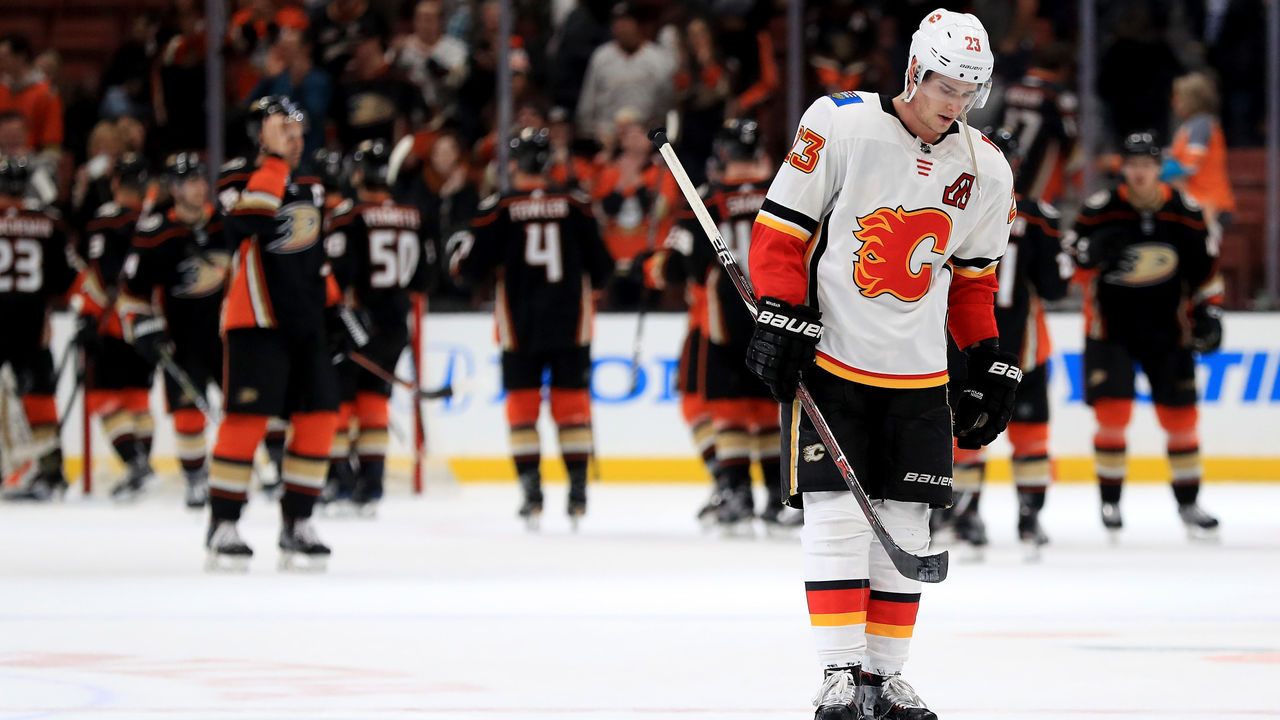 Following a career-high 82-point season in 2018-19, Monahan saw a massive drop-off in his production this season. With 48 points through 70 games, the Flames' top pivot sat 35th in scoring among NHL centers.
Monahan's game suffered the most at even strength. The 25-year-old mustered a career-low 11 goals at five-on-five and his minus-16 rating ranked last on the team. Monahan's possession numbers took a hit as well, as the Flames owned only 48.03% of expected goals and 48.02% of high-danger scoring chances with the Ontario native on the ice at five-on-five, putting him on the wrong side of those metrics for the first time in three seasons.
Jeff Skinner, Buffalo Sabres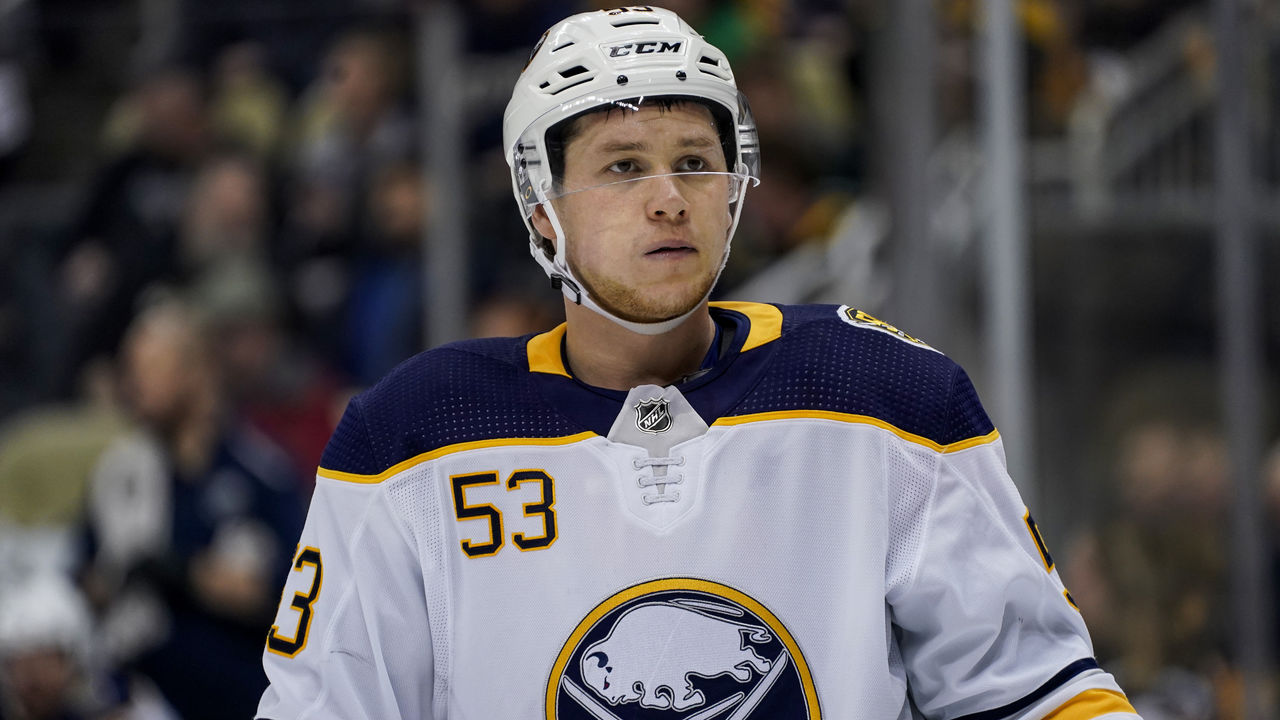 Has anyone seen Jeff Skinner? The Sabres' 40-goal man from 2018-19 was a shell of himself this season after inking an eight-year, $72-million deal in June.
When the campaign was suspended, Buffalo's second-highest-paid player sat seventh on the club in scoring and had been a non-factor on the power play, failing to contribute even a single goal. Overall, Skinner was on pace for a career-low 27 points, which would have marked (shield your eyes, Sabres fans) the lowest-ever single-season point total for a player carrying an annual cap hit of at least $9 million.
In Skinner's defense, he saw two fewer minutes per contest under head coach Ralph Krueger and missed 10 games with an upper-body injury that may have had lingering effects. Furthermore, that Skinner scored all 14 of his goals at even strength isn't necessarily a bad thing.
Still, for the Sabres to make significant strides going forward, the 27-year-old must return to form.
Joe Pavelski, Dallas Stars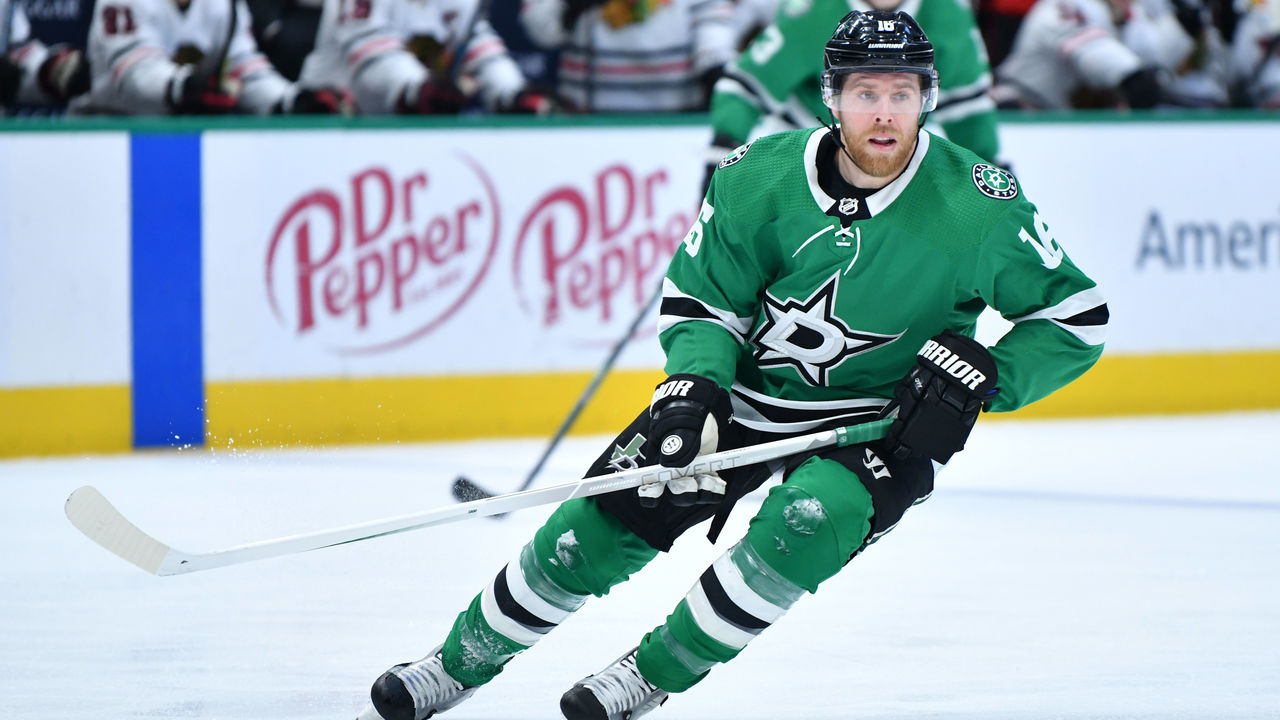 The Stars' big offseason splash didn't live up to expectations. A goal-starved Dallas team acquired Pavelski for an offensive boost, yet the 35-year-old ranked sixth on the club in goals (14) and seventh in points (31).
Pavelski's dip in production shouldn't have been a complete surprise, considering his 38-goal campaign in 2018-19 was bolstered by an unsustainably high shooting percentage (20.2%). However, the 5-foot-11 winger was on pace for fewer than 20 goals across a full regular season for the first time since his sophomore campaign in 2007-08.
Perhaps most alarming for the Stars, Pavelski ranked 40th in points per game out of 41 NHL forwards who made at least 25 appearances and carry an annual cap hit of $7 million or more.
Pekka Rinne, Nashville Predators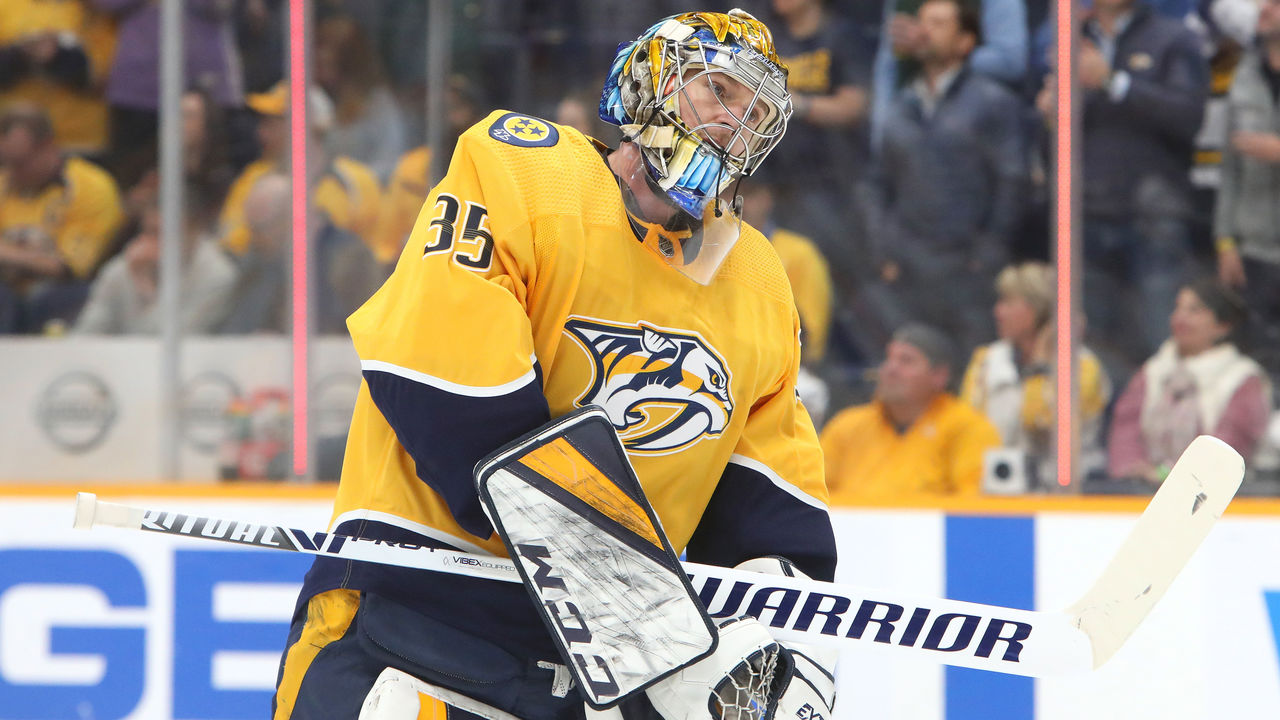 Rinne is only two years removed from his Vezina Trophy season, but it appears Father Time is catching up to the Predators' 37-year-old puck-stopper. The towering Finn didn't look like himself in 2019-20, and he seemingly lost his starting role to youngster Juuse Saros as a result.
This season, Rinne's .895 save percentage was the worst of his career by far, and he allowed four or more goals in 14 of 36 games after conceding that amount just 10 times across 56 appearances in 2018-19. Additionally, after winning eight of his first 10 starts to begin the latest campaign, Rinne earned consecutive victories just once.
(Advanced stats sources: Natural Stat Trick, Hockey Reference)