Without Hockey: Lightning's quest for redemption put on hold
Icon Sportswire / Getty Images
The NHL season is suspended indefinitely due to the COVID-19 outbreak, and while the league hopes it will eventually be able to resume and conclude the 2019-20 campaign, that's far from a foregone conclusion. This week and next, we're breaking down some of the major storylines that hang in the balance.
Andrei Vasilevskiy entered the 2019-20 season hiding from nothing and no one. Fresh off a five-month summer, he had begrudgingly come to terms with the fact that his club, the 62-win Tampa Bay Lightning, had lost four straight games to the Columbus Blue Jackets in the first round of the playoffs.
"I think we just got too comfortable in the regular season," Vasilevskiy said in September at the NHL's annual player media tour in Chicago.
"In our heads, it was like, 'Oh, we'll be alright in the playoffs because we're doing great in the regular season,'" he continued. "But the reality is that in the playoffs it's way different hockey. We just weren't ready for that."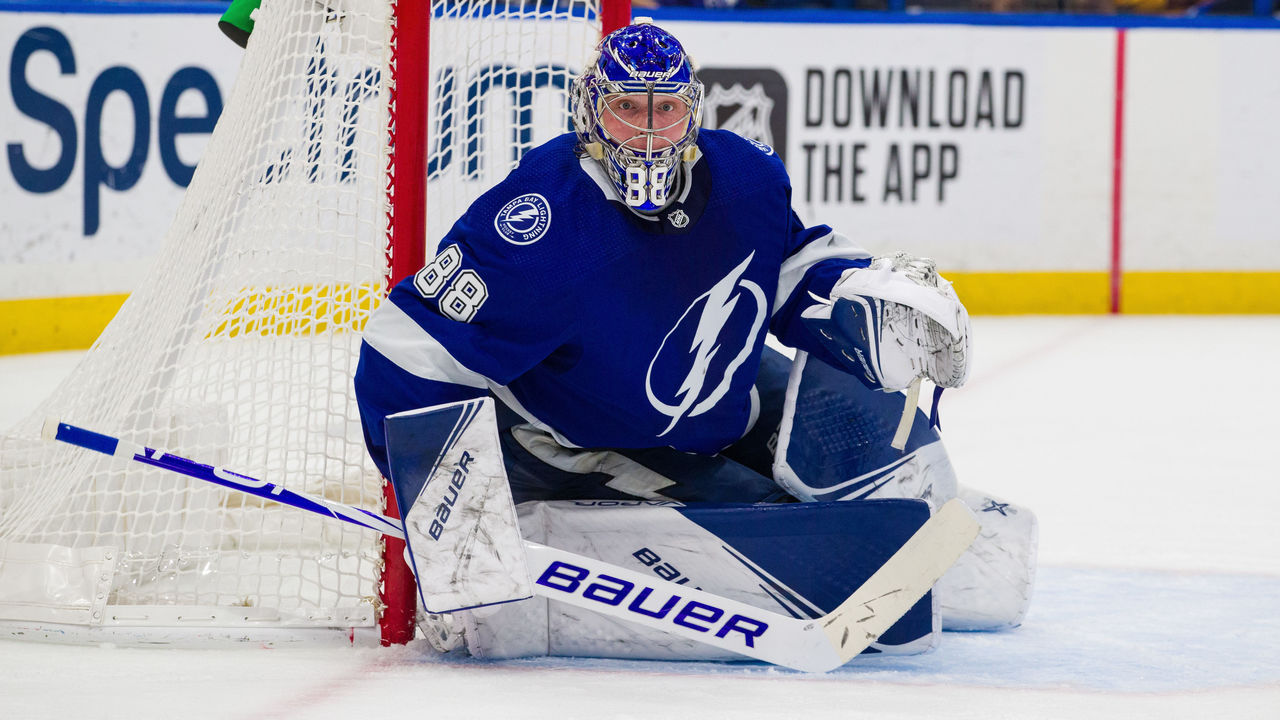 Those words, and the words from his teammates and head coach Jon Cooper at training camp later that month, set the tone for the year. Tampa had found out the hard way that one bad week in April can completely undo 82 games of outright dominance. But the Lightning weren't about to make any excuses. Redemption, they said, would come only in the form of playoff success.
Yet here we are, two-and-a-half weeks out from the traditional start of the NHL postseason, and the entire sporting calendar is frozen. As you know, a significantly more important matter - stopping the spread of the novel coronavirus - has consumed the globe, rightly pausing all competition-based narratives, including Tampa's quest for redemption, for the foreseeable future.
It all leaves two questions flailing in the wind. Exactly how well was the 2019-20 squad playing before action halted? Did management do enough to prepare for spring's "way different hockey"?
On the surface, this season's team couldn't hold a candle to last year's juggernaut. On pace for 50 wins, 12 shy of 2018-19's outrageous benchmark, the 2019-20 Bolts were probably going to finish second in the Atlantic Division rather than first in the league. Their offensive output had dipped from 3.89 goals per game to 3.47, while their defensive work had led to more goals against (2.77 per game up from 2.69). Even their special teams had sunk, with the power play ranking fifth and the penalty kill 14th after both led the NHL last year.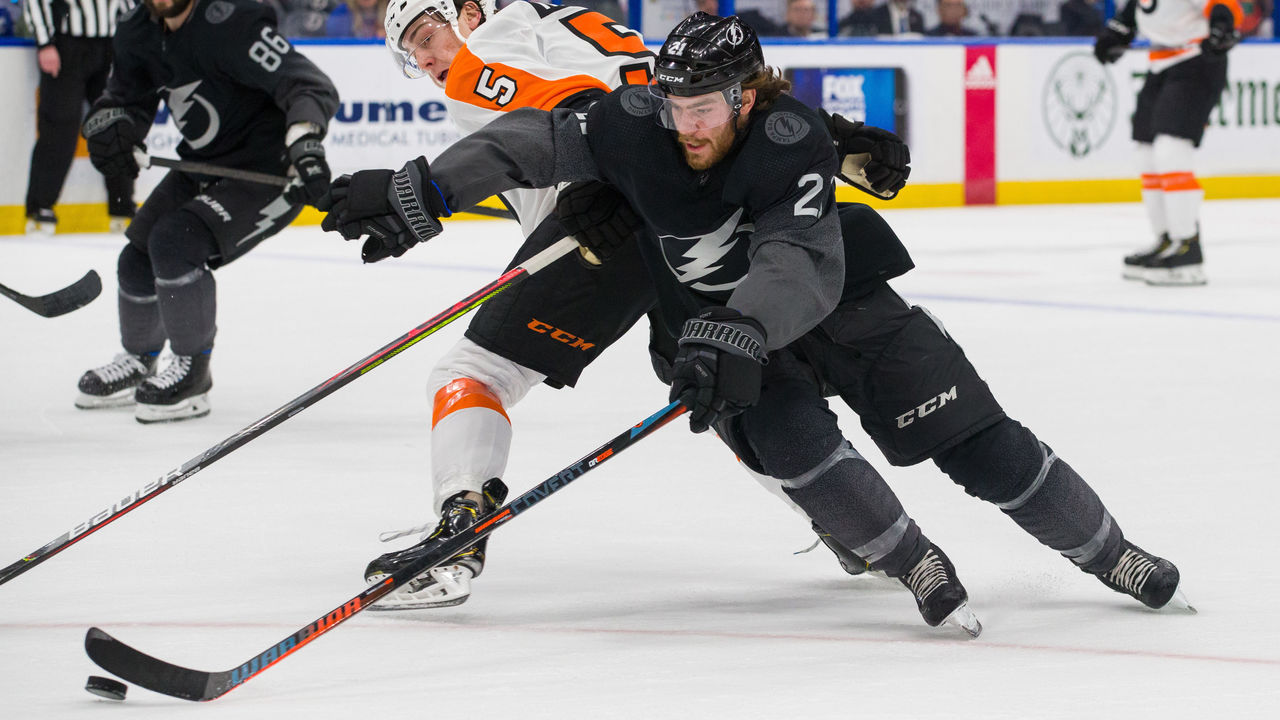 But the numbers lurking below the surface paint a rosier picture. Before the pause, the 2019-20 squad was rocking even-strength differentials nearly identical to those of last year's team across five key categories: shot attempts, shots on goal, scoring chances, goals scored, and expected goals.
| SEASON | ATTEMPTS | SHOTS | CHANCES | GOALS | XGOALS |
| --- | --- | --- | --- | --- | --- |
| 2018-19 | 51.2% | 50.8% | 51.7% | 56.7% | 53.3% |
| 2019-20 | 52.0% | 50.2% | 53.8% | 56.8% | 53.5% |
Team goaltending had improved as well, with Vasilevskiy and Curtis McElhinney uniting for an impressive .918 even-strength save percentage - a notable upgrade over 2018-19's mark of .904. McElhinney, one of the league's best No. 2s, was a smart offseason pickup by GM Julien BriseBois. Former backup Louis Domingue filled in admirably for an injured Vasilevskiy last year, but McElhinney's willingness to sign a two-year deal on the cheap pushed Domingue down the depth chart and eventually out of the organization.
Tampa made only one major roster move over the summer, trading forward J.T. Miller to the Canucks for salary-cap relief. Given the club's underwhelming postseason, it would have been mighty tempting to steer the ship in an entirely new direction. Fire Cooper? Unload a star or two? But BriseBois instead opted to tinker around the margins. He brought in Pat Maroon, a bruising winger who had just won the Stanley Cup with St. Louis, to help fill Miller's skates, while veteran defenseman Kevin Shattenkirk took unrestricted free agent Anton Stralman's spot on the blue line.
From there, BriseBois used draft and prospect capital to acquire two pieces ahead of February's trade deadline: Blake Coleman, a speedy two-way goal-scorer, and Barclay Goodrow, a tenacious pest of a penalty killer. They appeared in a combined 17 games for Tampa. That's obviously suboptimal. Both wingers, however, are signed to team-friendly deals through the 2020-21 season, so the assets shipped out to acquire their services and a third-round pick - two first-rounders, high-end forward prospect Nolan Foote, and 26-year-old AHL forward Anthony Greco - weren't sacrificed for nothing. BriseBois, it turns out, played his cards right by reeling in guys with term.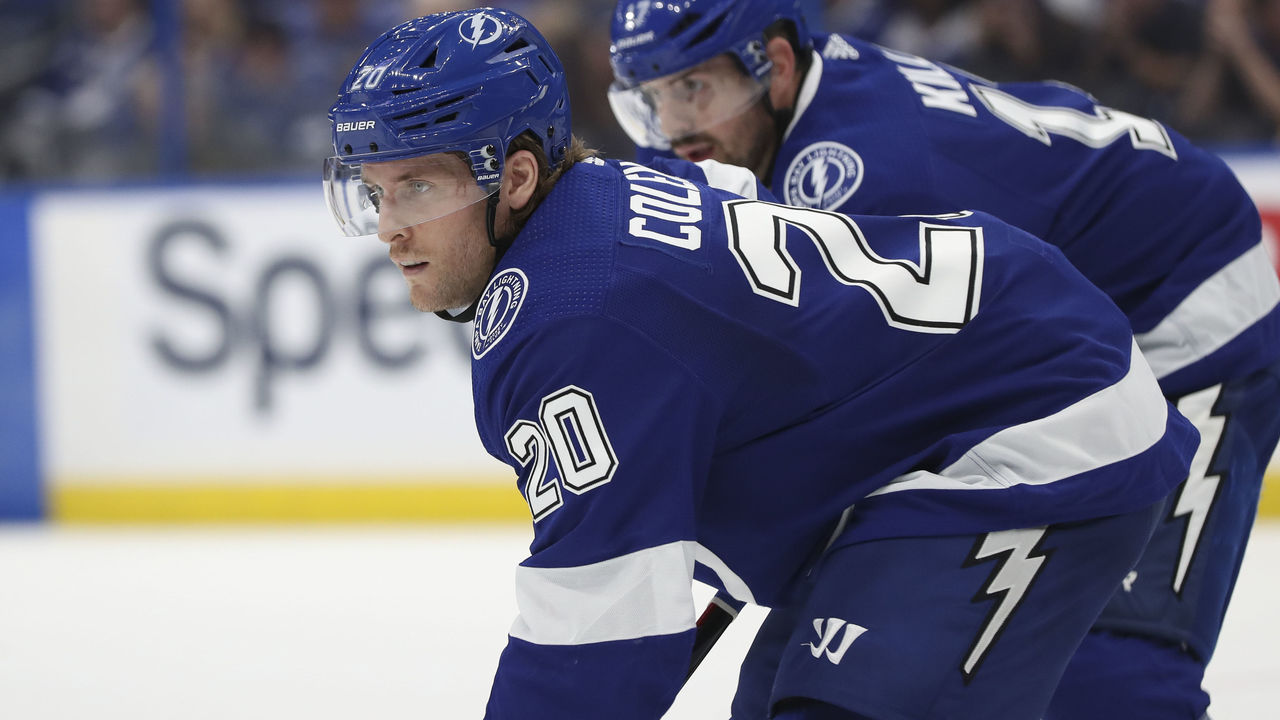 Though Miller exploded in Vancouver, recording 72 points in 69 games prior to the pause, it's hard to make the case that last year's Lightning roster was more talented, more balanced, or better equipped for the rigors of playoff hockey. This season's third and fourth lines are spunkier, the backup is steadier, and the defense corps is improved, if only slightly. The team's veteran leaders - Nikita Kucherov, Steven Stamkos, Victor Hedman, and Vasilevskiy - remain in fine form, while the stocks of 24-and-under studs Brayden Point, Anthony Cirelli, and Mikhail Sergachev continue to rise.
All of this is to say that even though the win total might not show it, this latest iteration of the Lightning could definitely hang with last year's powerhouse. They hit rough patches in 2019-20, starting the season a middling 17-13-4 and then winning only three of their final 10 games, but in between and under the surface, they were brilliant. You certainly can't claim they "got too comfortable" during the truncated campaign. The adversity they first encountered in the Columbus series hit them early and often.
If the NHL resumes play and manages to string together a postseason of some kind, the Lightning should be healthier; Stamkos, for one, is sidelined until at least late April. They shouldn't have a target on their backs this time around, either - that's reserved for the 100-point Bruins and defending champion Blues. Most notably, they're built to last. The margin of error is thinner in the playoffs - fewer goals, fewer power-play opportunities, more physicality - and that might suit this recalibrated Tampa team perfectly.
John Matisz is theScore's national hockey writer.
Comments
✕
Without Hockey: Lightning's quest for redemption put on hold
  Got something to say? Leave a comment below!