Ranking the NHL's No. 1 overall picks of the 2010s
Kevin Sousa / National Hockey League / Getty
Few things can accelerate an NHL team's plans to contend like winning the draft lottery and securing the No. 1 overall pick.
The opportunity to transform a team's core can be had by a painful year of tanking or some lottery luck, but no matter how it comes about, it's imperative the club in the driver's seat uses it on the right player. Over the past decade, multiple teams have altered their trajectories by nabbing a generational talent at the top of the draft board, while others have made mistakes with their golden ticket.
With nothing on the pro sports landscape but time to reflect, let's look back and rank all of the previous decade's No. 1 picks.
N/R - Jack Hughes (2019)
It would be unfair to label the most recent No. 1 pick as the decade's worst in a season he may not even get to finish, so we're not ranking him. Still, there's no denying Hughes' debut campaign fell way short of expectations before the 2019-20 season went on pause. He showed flashes of the tantalizing skill that sprung him to the top of every draft board prior to his first year but he clearly had a difficult time adjusting to life at the NHL level. No problem, though - he has plenty of time to develop and prove he can be the New Jersey Devils' cornerstone.
9. Nail Yakupov (2012)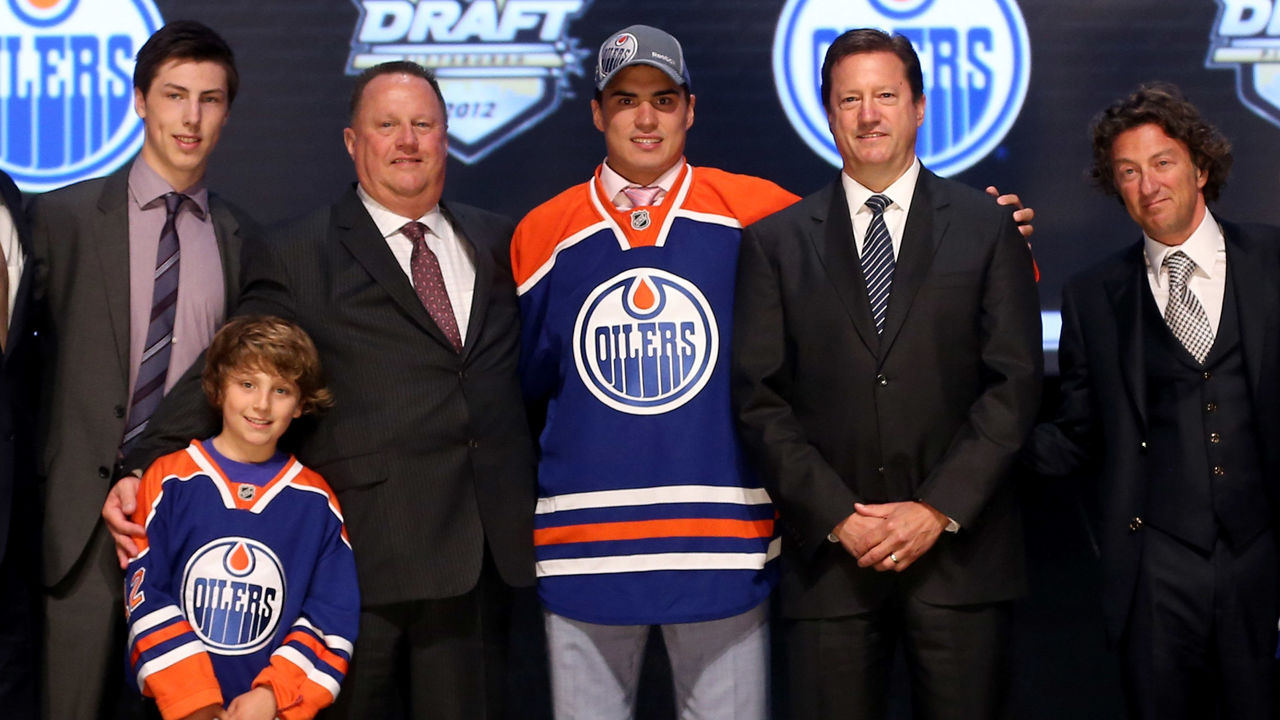 | GP | G | A | P/GP |
| --- | --- | --- | --- |
| 350 | 62 | 74 | 0.38 |
Yakupov was the Edmonton Oilers' third No. 1 overall pick in a row, and easily the most disappointing. The "Fail for Nail" hype while the dynamic winger lit up the OHL was real, and Edmonton believed drafting a forward for the third consecutive year was the right strategy. It's easy to blast the Oilers for their whiff now with the benefit of hindsight, but any other choice would have been highly criticized at the time. With that in mind, any of Morgan Rielly, Hampus Lindholm, Mathew Dumba, or Jacob Trouba - all first-rounders that year - would have been a better fit in the long run.
8. Nico Hischier (2017)
| GP | G | A | P/GP |
| --- | --- | --- | --- |
| 209 | 59 | 84 | 0.64 |
Hischier has proven to be a solid player through his first three seasons with lots of room still to grow. He and Nolan Patrick were the two presumptive best options at No. 1 in 2017, but looking back at the three picks that followed those two (Miro Heiskanen, Cale Makar, and Elias Pettersson), it appears the scouts had their rankings a tad out of order.
7. Aaron Ekblad (2014)
| GP | G | A | P/GP |
| --- | --- | --- | --- |
| 458 | 71 | 141 | 0.46 |
Ekblad's stock heading into the 2014 draft was sky-high, as he was the first defenseman to ever be granted exceptional-player status in the OHL in 2011, and he went on to author a tremendous career with the Barrie Colts. The combination of size, skating, and offensive ability he showed in junior carried over into the NHL, but he hasn't quite become the expected generational rock on the Florida Panthers' blue line. He probably wouldn't retain his top spot in a re-draft due to the success of fellow 2014 first-rounders Leon Draisaitl and David Pastrnak.
6. Ryan Nugent-Hopkins (2011)
| GP | G | A | P/GP |
| --- | --- | --- | --- |
| 604 | 169 | 274 | 0.73 |
It's rather incredible Nugent-Hopkins is in his ninth NHL season at just 26 years old. The Oilers counted on him to contribute immediately, and while he may not be the star he was in junior, he appears to have found a more suitable role as a reliable secondary scorer since the arrival of Draisaitl and another to-be-named Edmonton star. There was some elite talent throughout the 2011 draft, namely Jonathan Huberdeau, Mark Scheifele, Nikita Kucherov, and Johnny Gaudreau, but Nugent-Hopkins was the safe pick then and remains a strong choice today.
5. Rasmus Dahlin (2018)
| GP | G | A | P/GP |
| --- | --- | --- | --- |
| 141 | 13 | 71 | 0.69 |
Dahlin's produced a small sample size to date but has definitely lived up to his No. 1 overall status through his first two seasons. He consistently shows the offensive flashes that had many compare him to Erik Karlsson, and his career points-per-game rate ranks second among all teenage defensemen in the NHL's modern era, trailing only Hall of Famer and former head coach Phil Housley. Stepping into the NHL as an 18-year-old and immediately contributing the way he has is no easy feat, and he projects to be a foundational piece with the Buffalo Sabres, alongside captain Jack Eichel, for many years to come.
4. Taylor Hall (2010)
| GP | G | A | P/GP |
| --- | --- | --- | --- |
| 627 | 218 | 345 | 0.89 |
Hall beat out Tyler Seguin in the infamous "Taylor or Tyler" draft to start the decade and has gone on to establish himself as a bonafide NHL star. He never led the Oilers where many thought he would, but he proved how good he can be when healthy in his 2018 Hart Trophy campaign with the Devils. Hall trails only Seguin in points among all players in his draft class but has played almost a full season less than Seguin due to injuries. The 28-year-old Hall's been as advertised throughout his entire career and should still have many good years ahead of him, but he doesn't quite compare to the top three on this list.
3. Nathan MacKinnon (2013)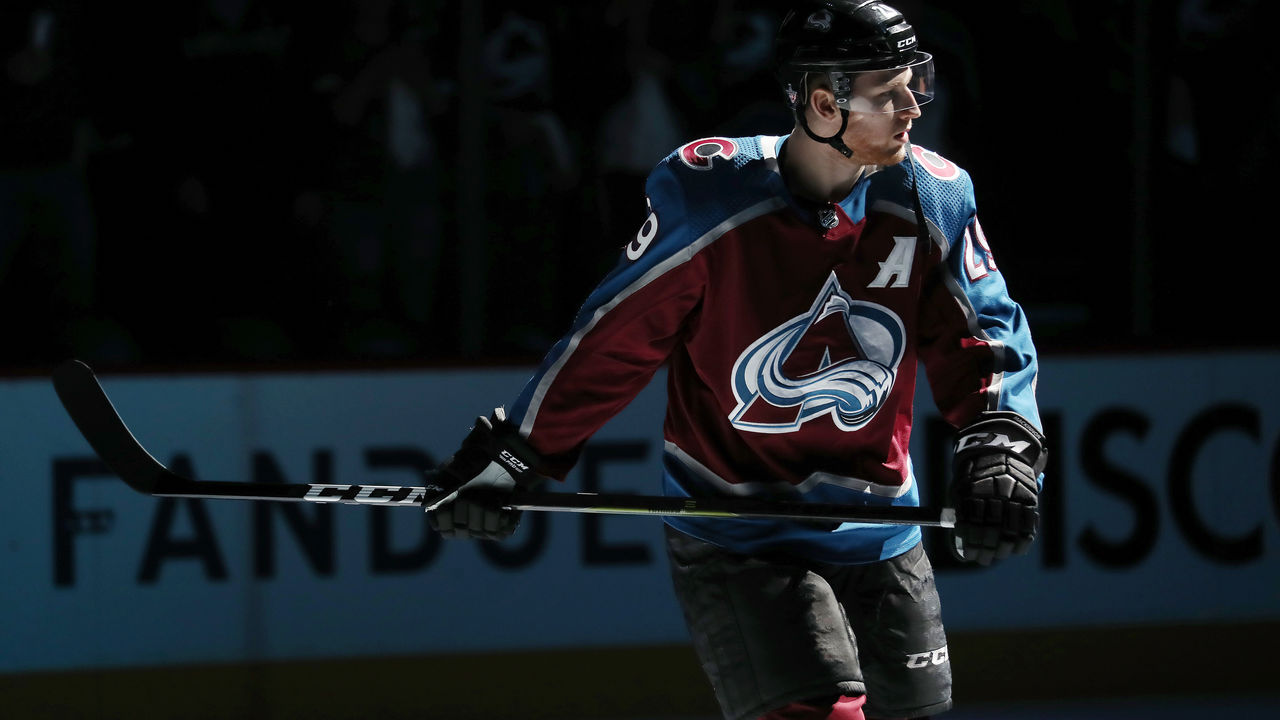 | GP | G | A | P/GP |
| --- | --- | --- | --- |
| 525 | 190 | 305 | 0.94 |
On the strength of three consecutive 90-point seasons, MacKinnon has established himself as one of the NHL's most dominant players. That said, "Nate the Great" didn't begin his career anywhere near the level he's at today, which his why he earns the No. 3 spot in our rankings. MacKinnon won the Calder Trophy but struggled in the following three seasons, topping out at 53 points for a Colorado Avalanche squad that appeared to lack direction. Now at 24, he's a perennial MVP threat leading a club that looks poised to compete for Stanley Cups for much of the next decade.
2. Auston Matthews (2016)
| GP | G | A | P/GP |
| --- | --- | --- | --- |
| 282 | 158 | 127 | 1.01 |
Since Matthews joined the Toronto Maple Leafs for the 2016-17 season, only Alex Ovechkin has scored more goals. Once drafted, Matthews made an immediate impact and went on to win the Calder Trophy thanks to a 40-goal campaign. This season, he was on track to eclipse 50 tallies for the first time while having already established a new career high in points before the coronavirus-induced break. The 22-year-old is head and shoulders above everyone else in the 2016 draft class at this point and appears to be getting better on both sides of the puck each year.
1. Connor McDavid (2015)
| GP | G | A | P/GP |
| --- | --- | --- | --- |
| 351 | 162 | 307 | 1.34 |
There's really no debate. McDavid was dubbed as the next generational NHL superstar before he even made the OHL, and it's safe to say he's delivered. His 1.34 career points-per-game rate ranks fifth in NHL history among all players with a minimum 300 games played, and he's already won an MVP and two scoring titles at 23 years old. McDavid is far and away the most electrifying player in the NHL, and there's a whole lot of hardware left to claim in his future.
Comments
✕
Ranking the NHL's No. 1 overall picks of the 2010s
  Got something to say? Leave a comment below!