In the fifth edition of theScore's 2019-20 Hart Trophy Power Rankings, we finally see some separation from the league's top duo and welcome a newcomer from The Big Apple:
5. Connor McDavid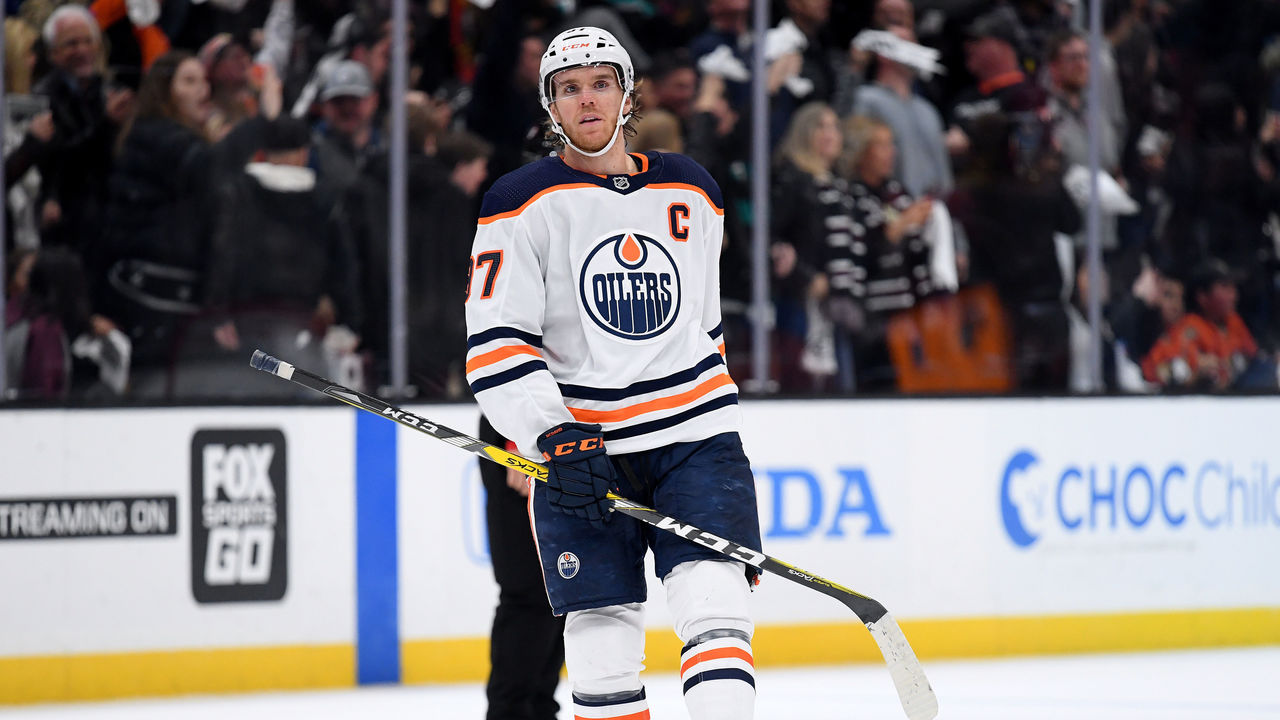 | GP | G | P | ATOI | xGF% | CF% |
| --- | --- | --- | --- | --- | --- |
| 58 | 31 | 87 | 22:03 | 58.55 | 56.25 |
Normally, missing six games wouldn't hurt a player's chances of winning the Hart. That is, unless your teammate is the one you're competing with for the honor.
After his six-game absence, McDavid picked up right where he left off - recording one goal and five assists in three games. On an 82-game pace, he'd be on track to record an impressive 123 points this season.
McDavid has shown he can play and produce with just about anybody on the Oilers. On Tuesday, he appeared on a line with two new teammates in Andreas Athanasiou and Tyler Ennis, and the trio recorded two out of the team's three goals. He's been a top contender for the Hart all year long, but his mini absence may ultimately be what separates him from the pack. Still, McDavid has the ability to propel himself back to the top with 18 games remaining.
4. Artemi Panarin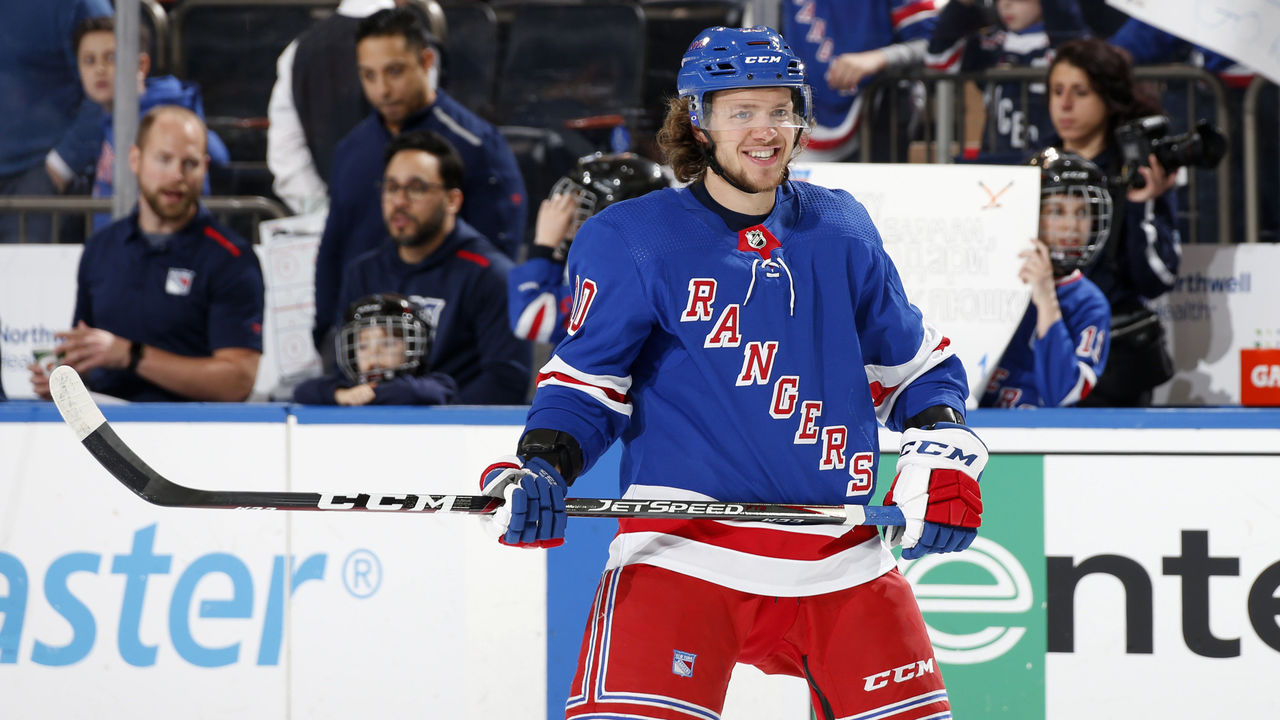 | GP | G | P | ATOI | xGF% | CF% |
| --- | --- | --- | --- | --- | --- |
| 61 | 32 | 85 | 20:22 | 58.82 | 57.13 |
Panarin's debut season in New York has gone nearly as good as possible. The Rangers didn't necessarily see themselves as contenders coming into the campaign, but with a few weeks left to go they're in the thick of the playoff race, and much of that is thanks to Panarin.
With 87 points, Panarin ranks third in the league's overall point race. He also has the league's third-highest points-per-game total. When he's on the ice at five-on-five, he has an expected goals for percentage of 52.69 and a Corsi For percentage of 50.13. Without him, the Rangers have an xGF% of 44.08 and a CF% of 44.46.
His value to the Rangers is unmatched. He's recorded two or more points in a game on 26 different occasions this season. It's not always the most indicative stat, but Panarin's team-leading plus-37 rating also can't be completely ignored. Many questioned the impact the winger could have with a cap hit of $11.6 million per year, but he's quickly vaulted himself into the discussion for league MVP.
3. Brad Marchand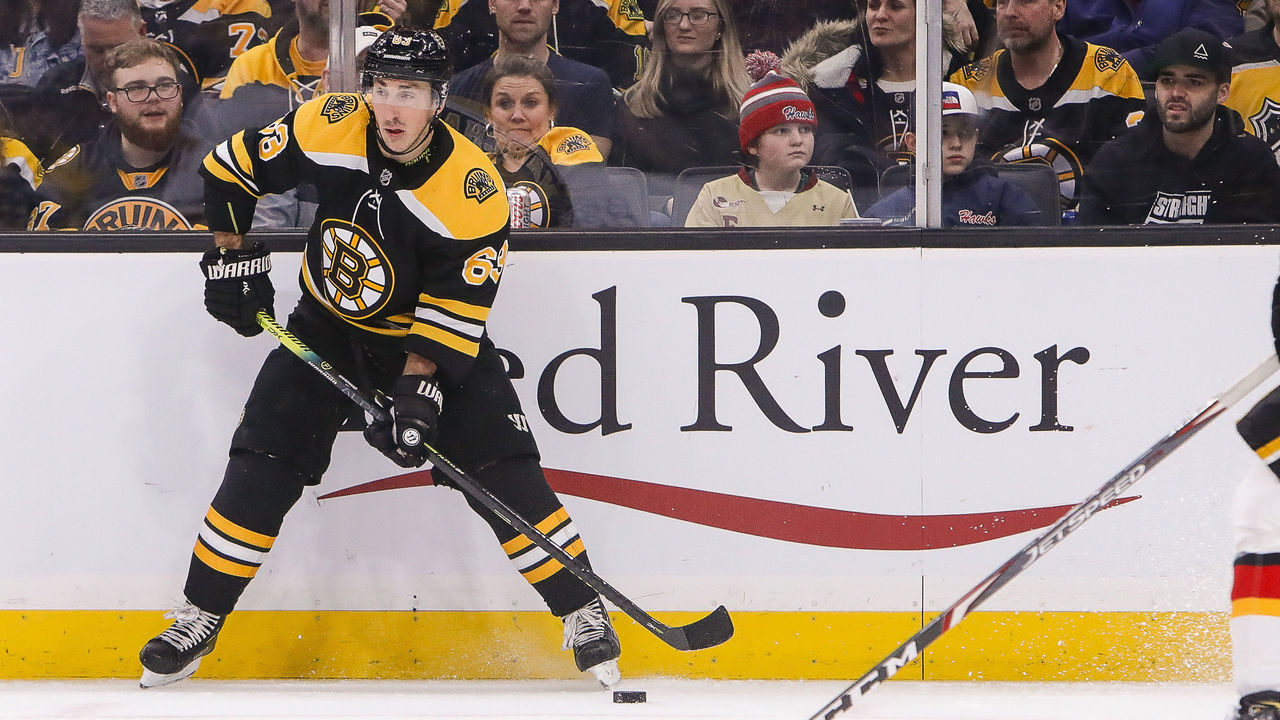 | GP | G | P | ATOI | xGF% | CF% |
| --- | --- | --- | --- | --- | --- |
| 65 | 26 | 81 | 19:38 | 60.53 | 59.56 |
Linemate David Pastrnak continues to get much of the recognition in Boston thanks to his jaw-dropping goals, but Marchand's underlying numbers have impressed.
It's a small sample size, but in the 97 minutes Marchand has spent without Pastrnak at five-on-five this season, his xGF% is 63.62 while his CF% is 59.56. In the 174 minutes Pastrnak has spent without Marchand, his xGF% is a meager 45.44 and his CF% is 49.08. These numbers suggest that Marchand's ability to create scoring chances is a big reason the Bruins' top line clicks so well.
He ranks sixth in the league in points, but the numbers beyond the stat sheets are compelling. He leads the league in penalties drawn (43) and is fourth in primary assists (34). He's one of Boston's biggest penalty killers, and has helped create three shorthanded goals this season while giving up 10 power-play markers. Marchand is a swiss-army knife for Boston. If irritating your opponents was a measurable stat, Marchand would probably find himself higher in the rankings.
2. Leon Draisaitl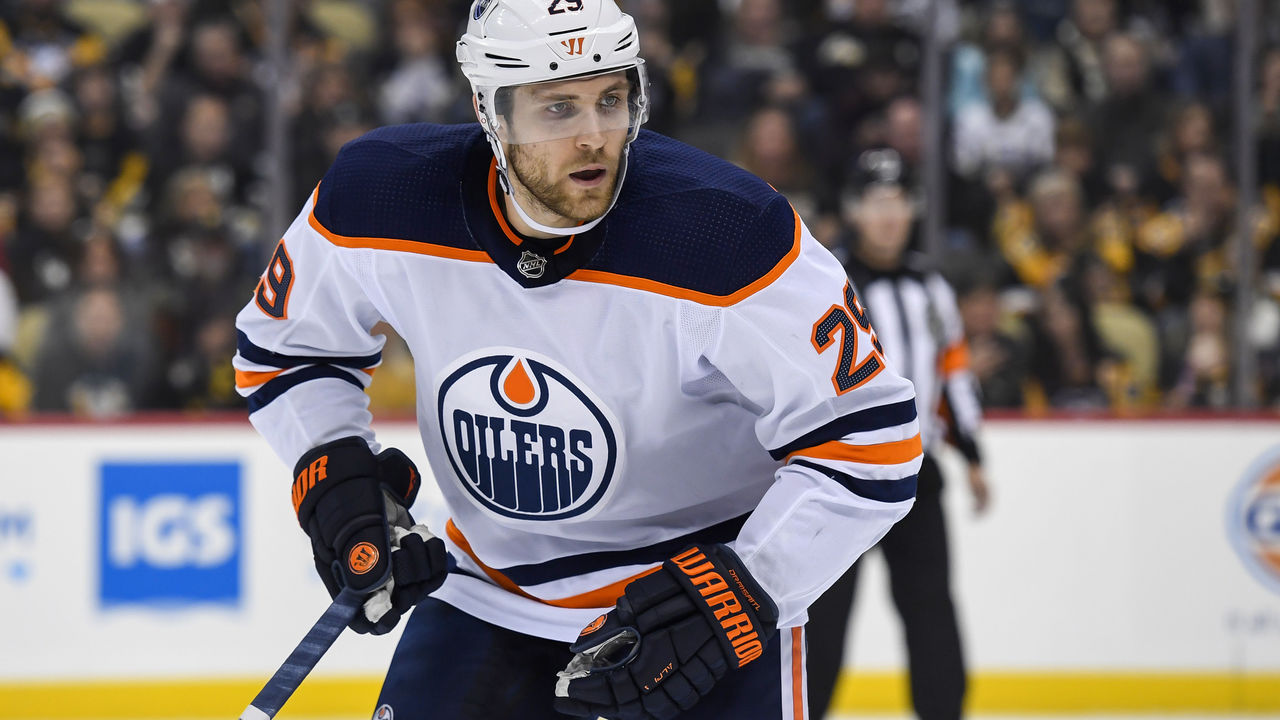 | GP | G | P | ATOI | xGF% | CF% |
| --- | --- | --- | --- | --- | --- |
| 64 | 37 | 99 | 22:43 | 55.12 | 53.32 |
When McDavid went down, it opened the door for Draisaitl to separate himself in the Hart race from his teammate. Despite McDavid only missing six games, it looks like it was enough to give Draisaitl the ultimate edge.
In McDavid's six-game absence, the Oilers went 3-2-1 against top teams including the Tampa Bay Lightning and Boston Bruins. Draisaitl mustered up a sublime four goals and eight assists in those contests. Draisaitl's xGF% at five-on-five is 51.06 in the 498 minutes of ice time he's spent without McDavid this season, an uptick from the 46.82 they possess in the 541 minutes they've spent together on the ice. Draisaitl has proven he can get things done without his superstar partner by his side, producing 27 goals for and 24 goals against when he's on the ice without him.
There's not much to hold against Draisaitl at this point. His case for the Hart Trophy was often brought down due to the fact he shares the spotlight with McDavid, but he's proven he can carry the Oilers without him.
1. Nathan MacKinnon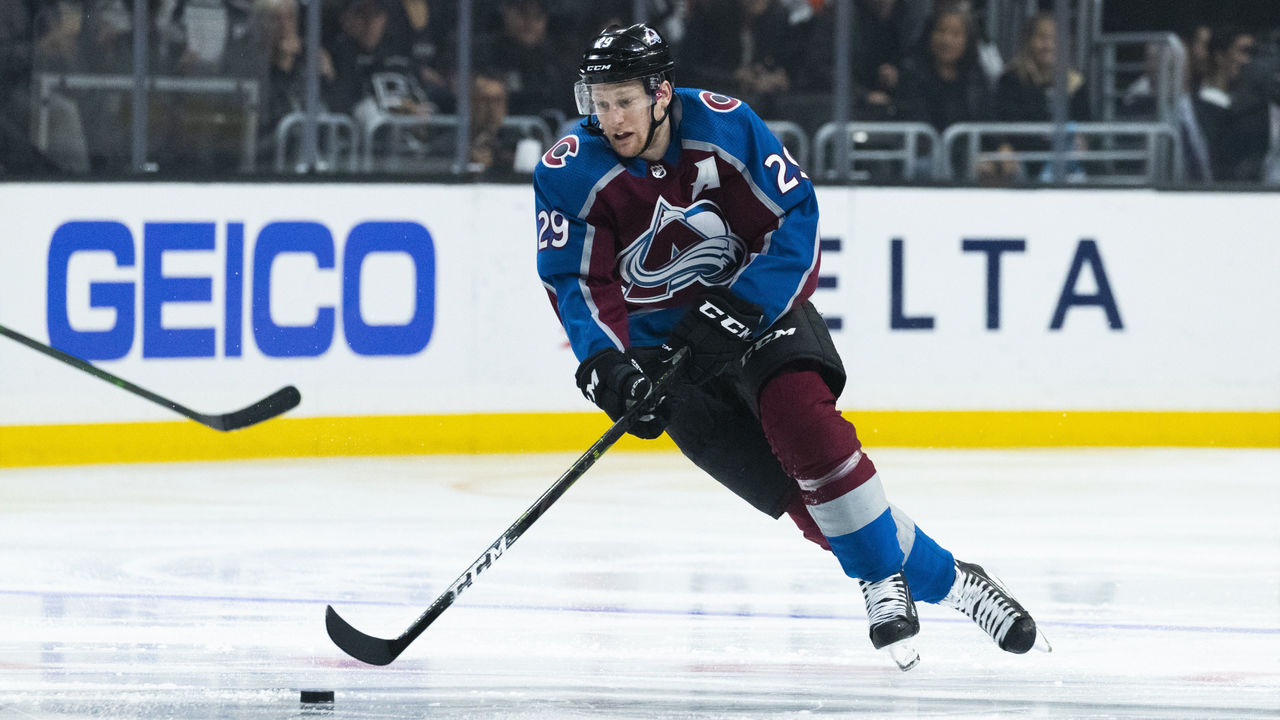 | GP | G | P | ATOI | xGF% | CF% |
| --- | --- | --- | --- | --- | --- |
| 62 | 33 | 85 | 21:17 | 62.76 | 60.15 |
Injuries have piled up all season long in Colorado, but MacKinnon has kept the team trucking through it all. With key injuries to virtually every player surrounding him, he's managed to keep the Avalanche afloat and in a playoff spot.
MacKinnon's linemate Mikko Rantanen, who has been playing at a point-per-game pace while in the lineup, has missed a total of 20 games this season. Gabriel Landeskog, Cale Makar, Nazem Kadri, and Rantanen have missed a combined 55 games, with the latter two missing more time ahead. MacKinnon is just one of three players on the Avalanche to appear in all 62 games this season.
MacKinnon's 85 points put him 40 ahead of the Avalanche's second-best scorer. In the 13 games he's failed to record at least one point this season, the Avalanche have gone below .500 with a 5-7-1 record. He ranks eighth among all forwards in time on ice (21:17), fifth in points (85), and second in shots on goal (287).
The Avalanche seem like they will go as far as MacKinnon can take them. Without him, Colorado evidently wouldn't be sitting in second place in the Central Division as the season winds down.
Honorable Mentions: Pastrnak, John Carlson, Auston Matthews
(Advanced stats: Natural Stat Trick)