8 takes, thoughts, trends as NHL season enters its stretch drive
Scott Audette / Getty Images
Takes, thoughts, and trends is theScore's monthly spin around the NHL.
Lightning might be better than ever
NHL rosters are essentially set in stone now that the trade deadline has passed. With injuries posing the only real threat to lineup composition, we can finally take a deep breath, recalibrate, and ask a fairly simple question:
Which teams should be considered Stanley Cup contenders?
From my vantage point, five clubs have distanced themselves from the pack: the Lightning, Bruins, Capitals, and Penguins in the East, and the Blues in the West. It's hard to differentiate between those five, but the Lightning would get the slightest of edges if I was forced to choose just one. (Of course, only one team from each conference competes in the Cup Final. Those Eastern teams could very well beat each other up along the way.)
Tampa Bay is icing a better all-around lineup than last year's 62-win team. It checks off all the boxes: star power and depth at every position; excellent basic stats, including a plus-46 goal differential; excellent advanced stats, like a 54.2 expected goals for percentage; a deadly power play; a reliable penalty kill; and a respected coaching staff. Everything seems so very … bulletproof.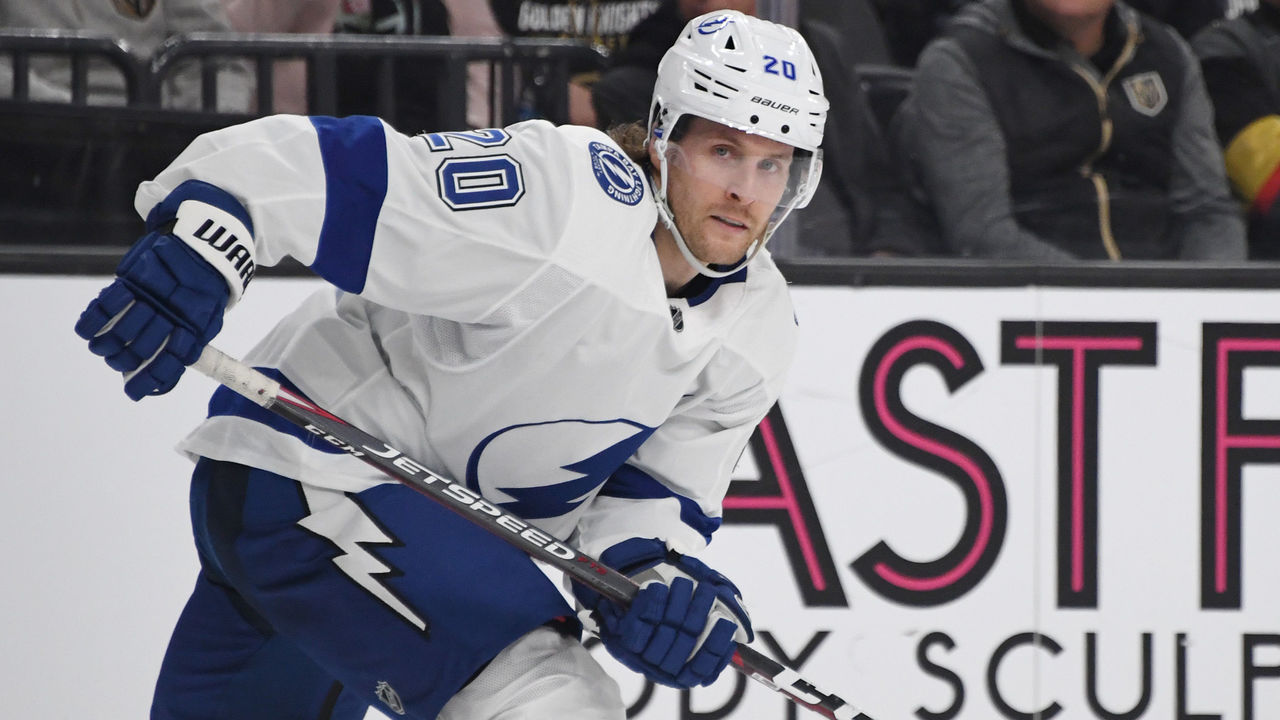 What prevents the Lightning from being a mile ahead of the pack are memories of the egg they laid last spring. That first-round sweep by the Blue Jackets will be in the back of everybody's minds until Tampa Bay redeems itself. And rightfully so. The Lightning choked.
After that top group is a second tier (wouldn't be surprised if they won the Cup) featuring the Stars, Avalanche, and Islanders. Not far below them is a third tier (strong, shown flashes of brilliance, but flawed in some way) featuring the Golden Knights and Hurricanes, for a final tally of 10 teams across three tiers.
You'll notice no Canadian teams are in the top 10. About that Cup drought …
Penguins' attack won't stop
Speaking of perspective, I dig what Pittsburgh did on deadline day more than I did when the trades were rolling in at a feverish pace Monday.
If you loop in his acquisition of Jason Zucker on Feb. 10, general manager Jim Rutherford has essentially reworked a third of his forward group. Zucker, Conor Sheary, Evan Rodrigues, and Patrick Marleau are in, while Alex Galchenyuk, Dominik Kahun, defenseman prospect Calen Addison, a first-round pick, and a conditional third-round pick are out. That's some tidy business for a team trying to win a fourth Cup with Sidney Crosby and Evgeni Malkin.
On Wednesday, the Penguins lost their first post-deadline game 2-1 to the Kings. It was their fourth straight defeat, but with two supremely talented top lines centered by Crosby and Malkin and third/fourth lines that can forecheck opponents into the ground, the misery should end soon. Perhaps as soon as Friday against the Ducks. Here are Pittsburgh's current lines:
| LW | C | RW |
| --- | --- | --- |
| Zucker | Crosby | Sheary |
| Rust | Malkin | Hornqvist |
| Marleau | Rodrigues | Simon |
| Lafferty | Blueger | Tanev |
Keep in mind that forwards Jake Guentzel (out for the season), Zach Aston-Reese (listed week-to-week), Jared McCann (day-to-day), and Nick Bjugstad (indefinitely) are all on the shelf. At full health (minus Guentzel), the Penguins' attack is going to be a nightmare to defend.
Meanwhile, the defense corps is the club's main weakness, and it's been especially inept lately. Injured blue-liners Brian Dumoulin and John Marino appear to be nearing returns, though. It'll be interesting to see if their availability and the upgrades up front can smooth out any deficiencies on the back end.
Pacific all jammed up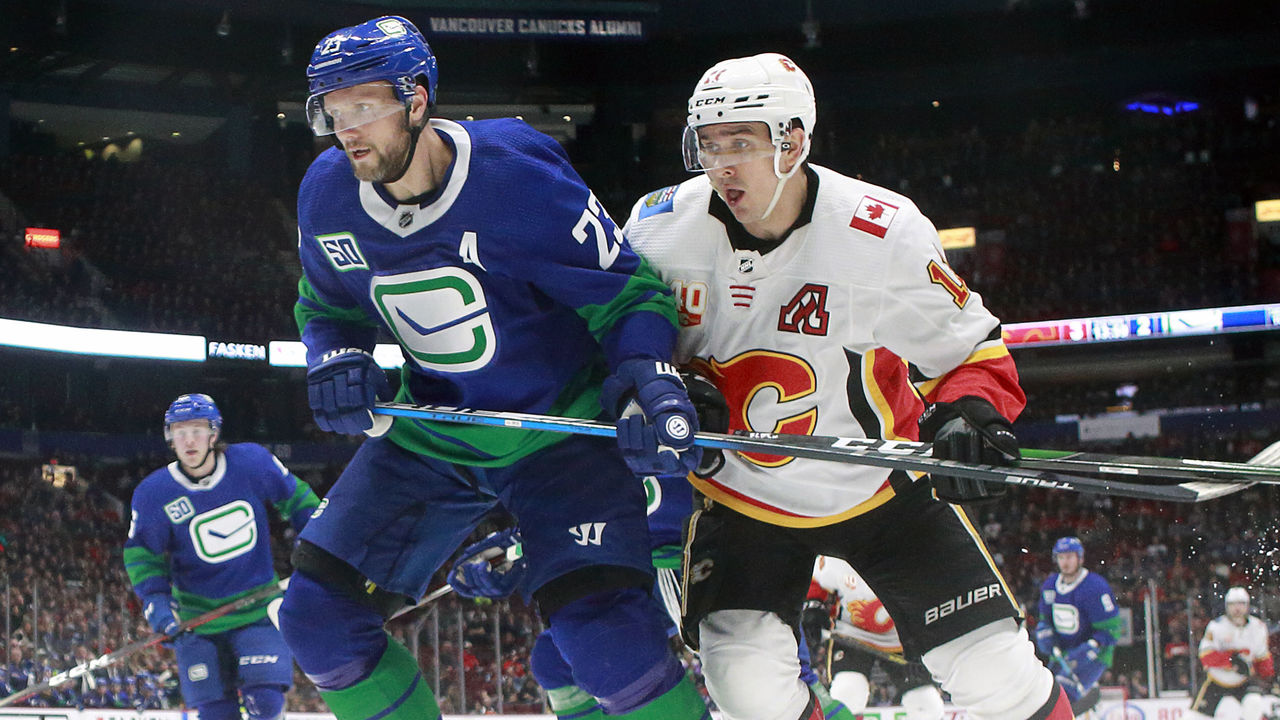 With 20 or fewer games left for every team, the Pacific Division is still a mess.
Five teams were separated by eight points as of Friday morning - and it's been this tight for months. Four of the clubs are in a playoff position, while the Coyotes sit two points out of the West's second wild card with 70 points.
The Golden Knights, with a division-leading 78 points, have 17 games remaining. The Canucks, with 74 points, have 19 games left. The Oilers, also at 74, have 18 games remaining. The Flames, at 72, have 17 left. And Arizona has 16 remaining.
In terms of schedule difficulty, Edmonton has the highest percentage of its remaining games against teams currently in a playoff position at 61.1%. Vegas and Vancouver are both at 57.9%, Arizona is at 56.3%, and Calgary is at 52.9%.
Based on these two variables, the Canucks have a pretty good chance of climbing the standings and potentially winning the division, while the Coyotes have a good chance of slipping and finishing further from the playoff cut line.
Money Puck, which simulates the rest of the season using its own game prediction model, gives Vegas a 98% chance of making the playoffs. Edmonton's at 77.2%, Vancouver 76%, Calgary 73.9%, and Arizona 26.7%. Buckle up, folks.
Between-the-legs goals a trend?
Is it just me, or have there been exponentially more between-the-legs goals this year? It hasn't taken the hockey world by storm quite like so-called lacrosse goals, but there's definitely a pattern developing.
William Nylander's beauty the other night versus Tampa Bay is the most recent highlight-reel snipe. Kyle Connor, Sonny Milano, David Pastrnak, Nick Foligno, and Tom Wilson have all gone between the legs for a goal this year, too. Heck, Matthew Tkachuk has done it twice, most recently Feb. 10.
"We've seen it before," Flames coach Geoff Ward told reporters following that game. "But it never ceases to amaze any time he pulls it out."
As for why this is suddenly happening, who really knows. A few wide-brush ideas: Stick technology has never been better and kinder to shooters; there has never been more skill in the game, period; and younger players seem to revel in taking leaps of faith, attempting and pulling off difficult tricks often.
On the subject of goal-scoring: Pastrnak (46 goals, 17 games left), Auston Matthews (44, 17), and Alex Ovechkin (43, 18) could all score 50 or more goals. No season since 2009-10 has featured three 50-goal scorers.
Panarin vs. the UFA field
Sunday marks eight months since Artemi Panarin, Sergei Bobrovsky, Matt Duchene, Joe Pavelski, and Mats Zuccarello dominated the news cycle by inking monster deals on July 1. So far - and these things can change over time - Panarin in New York is the only one meeting or exceeding expectations.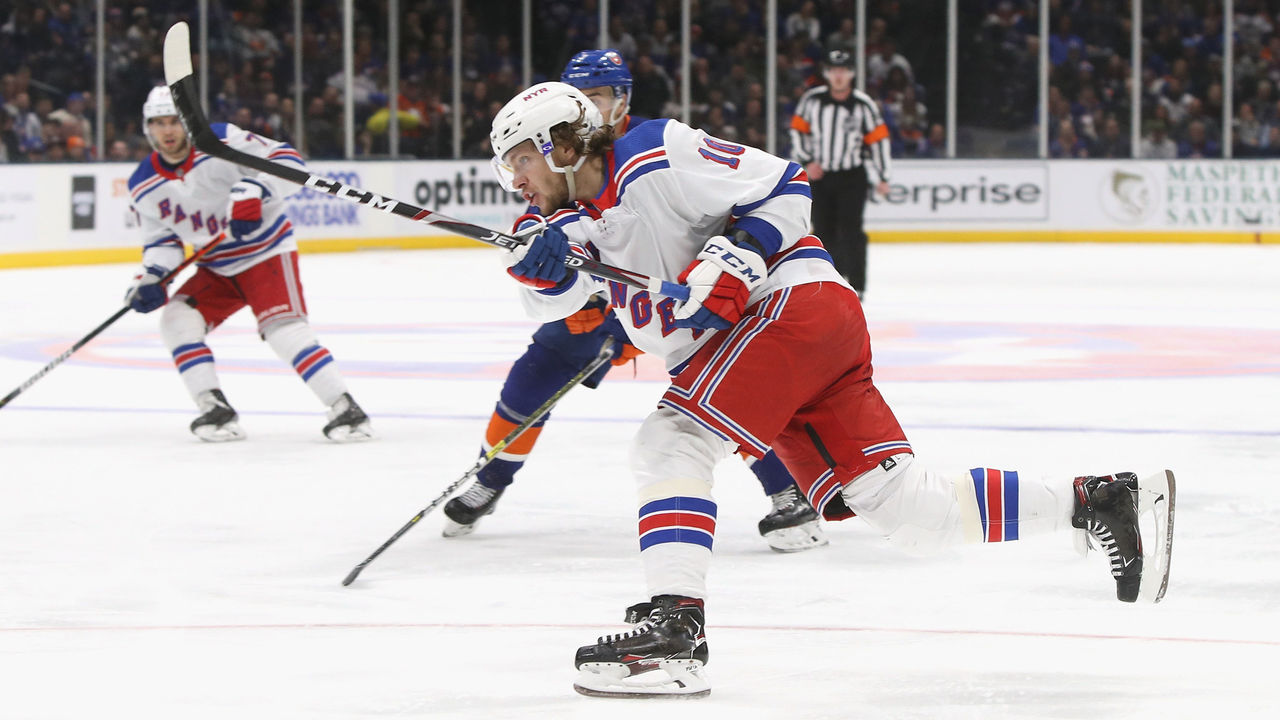 That's absolutely wild, considering it took the Rangers offering maximum term (seven years) and a hefty annual cap hit ($11.6 million) to land Panarin. The Russian is in the conversation for the Hart Trophy thanks to a league-leading 66 even-strength points. He's been unreal in the Big Apple.
The four other big tickets - Bobrovsky at $10 million a year, Duchene at $8 million, Pavelski at $7 million, Zuccarello at $6 million - aren't inspiring much confidence in their respective new homes. Duchene, Pavelski, and Zuccarello are all performing below their career averages in points per game, while Bobrovsky owns an ugly .899 save percentage through 49 appearances for Florida.
Duchene has been uncharacteristically underwhelming. He was supposed to be the final piece for Nashville, one of the West's perennial contenders. He's recorded 39 points while averaging 16 minutes and 58 seconds of ice a night in 60 games. It's not dire; the Predators are in a playoff spot at the moment, and Duchene's strong underlying numbers might turn into goals and assists sooner than later. But Year 1 of the marriage surely hasn't been a honeymoon.
From coaching to nothing
The human side of NHL coaching dismissals is fascinating. In an instant, a coach goes from living and dying with every shift, period, and game to having nothing on his plate professionally.
Since they're still being paid, not many people are about to feel sorry for a fired coach. However, being fired from such a public role seems mentally taxing, to say the least. Not only are an outgoing coach's failures dissected by media and fans, the "drug" that is winning a hockey game - as ex-Wild bench boss Bruce Boudreau called it in a recent piece in The Athletic - is suddenly unattainable.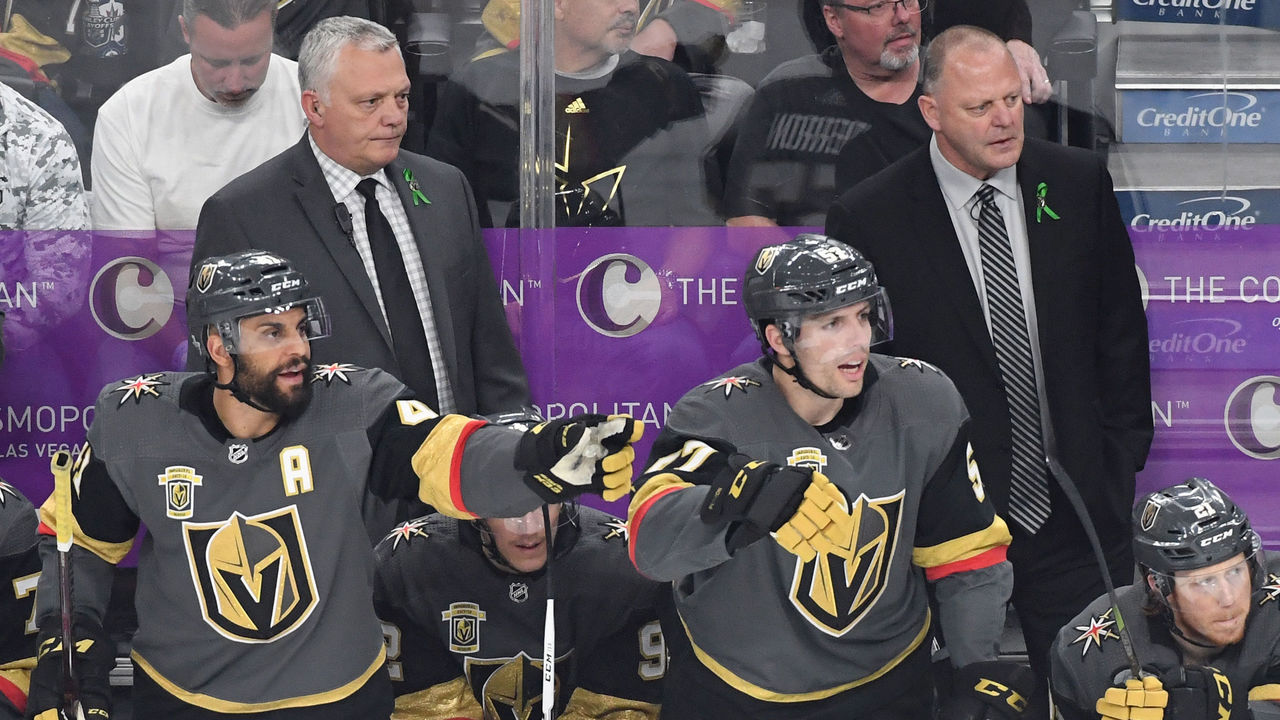 That Boudreau interview reminded me of a conversation I had last offseason with former Golden Knights assistant coach Mike Kelly. I asked what the first few post-firing days are like, hoping he'd entertain my morbid curiosity.
"It's pretty empty," replied Kelly, who was gainfully employed at the time but went on to lose his Vegas gig in January alongside his boss, Gerard Gallant. "Without the opportunity to go to the rink every day, to have the challenge of figuring things out and competing, a part of yourself is really not working."
He added, "You run the risk of losing a bit of confidence. You need to be around people who have gone through it, and if you have a good support system, it can sort of buoy you a little bit to not only help you find another job, but at least motivate you to say, 'You've got to get out. Pull your bootstraps up and go again.' ... If you can afford it, it's a good thing to get away (on vacation). But I always think, 'Well, (the emptiness is) going to be there when you get back anyway. You either deal with it now or deal with it later.'"
Here's hoping Kelly, wherever he may be, is in good spirits.
Attendance diving in Ottawa
According to attendance figures posted by ESPN, 18 of the NHL's 31 teams are filling their respective arenas to 95% capacity or higher this season. Another nine rinks are filling somewhere between 90% and 94.9%.
That leaves just four teams below the 90% line. Not a bad ratio, really.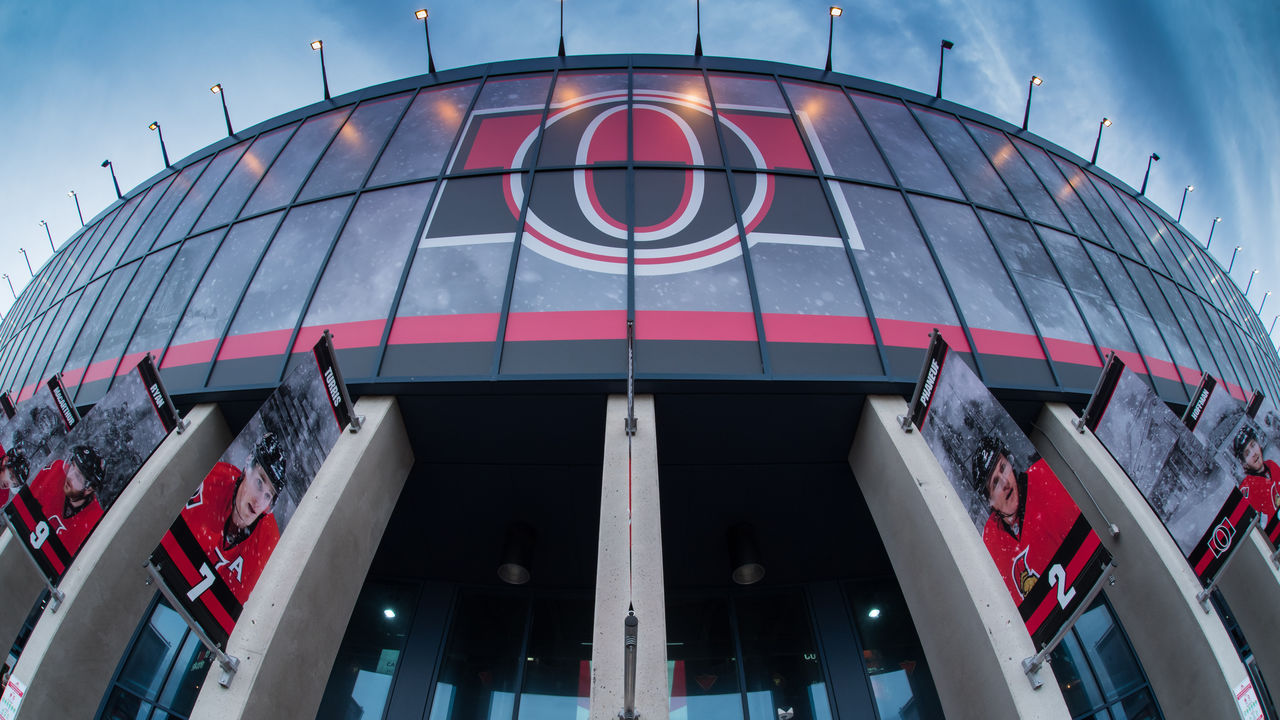 Two of them, the Florida Panthers and Arizona Coyotes, are Sun Belt franchises that have traditionally struggled at the gate. The Islanders, at 80.9% capacity for the season, are second from the bottom. They have the excuse of not having a permanent home. Conversely, Ottawa, the NHL's worst draw at 65.3% capacity, has a legitimate problem on its hands: several years of decline.
The Senators are averaging 12,512 fans a game, including 12,166 on Thursday to witness Bobby Ryan's incredible return. Last year, they averaged 14,553, which was lower than 2017-18 (15,829), which was lower than 2016-17 (16,744), which was lower than 2015-16 (18,084). Overall, Ottawa's attendance has been sinking for five straight seasons.
Sure, the team sucks right now and the Senators' rink is located in far-flung Kanata, but the year-over-year decrease is worrisome for a Canadian franchise. GM Pierre Dorion and head coach D.J. Smith are building toward something special. The question is, will the fans come back when the on-ice success arrives, or are they gone forever?
Load management, eh?
Goalie workload was a major talking point in the leadup to the 2019-20 season - and for good reason. The Stars and Bruins found great success with a platoon setup last year; Blues netminder Jordan Binnington had recently become the 10th consecutive Stanley Cup-winning goalie to play fewer than 60 games during the regular season; and the Toronto Raptors had just won their first NBA title by using load management with superstar Kawhi Leonard.
"The best way I can explain it is: If you have two guys playing well, you're not going to play as many games," Stars goalie Ben Bishop said in September. "You can't go into a season saying you're going to play this many games, because if you're playing really good and the other guy's not playing good, you're going to play more games, and if you're not playing good and the other guy is playing good, he's going to play a little more. If both guys are playing well, it gives teams the opportunity to play both guys."
That's how Dallas rolls. With about a month left in the regular season, Bishop has played in 42 games and backup Anton Khudobin has appeared in 27 as the Stars sit third in the Central. Meanwhile, six NHL goalies are on pace to reach or exceed 60 games played:
| STARTER | STARTER GP | TEAM GP | 82-GAME PACE |
| --- | --- | --- | --- |
| Price (MTL) | 55 | 66 | 68.3 |
| Hellebuyck (WPG) | 53 | 66 | 65.8 |
| Bobrovsky (FLA) | 49 | 64 | 62.8 |
| Andersen (TOR) | 49 | 65 | 61.8 |
| Gibson (ANA) | 47 | 63 | 61.2 |
| Vasilevskiy (TB) | 47 | 64 | 60.2 |
In the first five instances, you can make a case for why the goalie is headed for 60 or more appearances: unreliable backup; too talented to sit; perhaps too expensive for load management as well, with each earning at least $5 million.
Regardless of the rationale, it's probable at least two (Carey Price and Connor Hellebuyck) will keep the 60-game club alive. Old habits die hard - especially in the NHL.
John Matisz is theScore's national hockey writer.
Comments
✕
8 takes, thoughts, trends as NHL season enters its stretch drive
  Got something to say? Leave a comment below!