The 2020 NHL All-Star Skills Competition featured several memorable moments, including the dethroning of a defending champ, a previous king reclaiming his crown, and a historic showcase for women's hockey.
Here's what happened in each event:
Fastest skater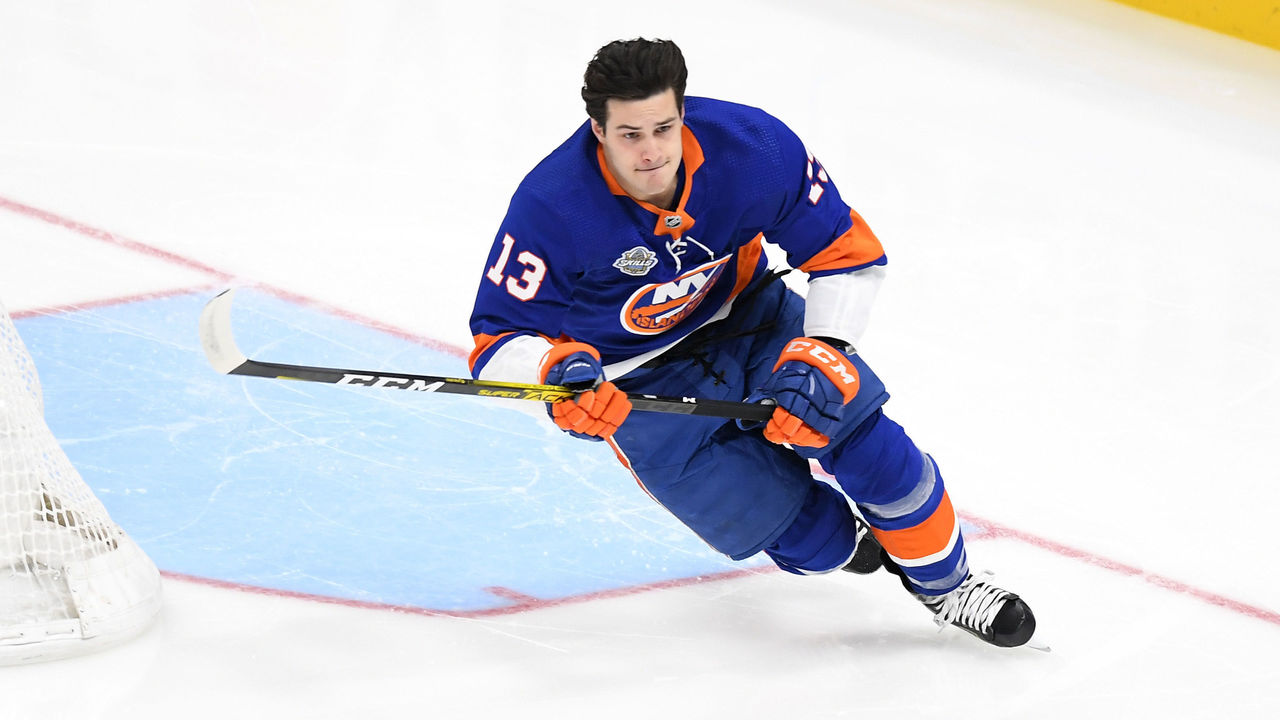 It was Connor McDavid's event to lose, and, as it turned out, that's exactly what happened.
New York Islanders speedster Mathew Barzal upset the Edmonton Oilers superstar, beating all of McDavid's times from previous years by flying around the ice in 13.175 seconds before the 2017 Hart Trophy winner even got a chance to take his turn.
McDavid - who won the contest in each of the previous three years - went last but failed to match Barzal's time, finishing in 13.215 seconds. Barzal also came oh-so-close to setting the all-time record, falling only 0.03 seconds short of the mark set in 2016 by Detroit Red Wings forward Dylan Larkin.
Save streak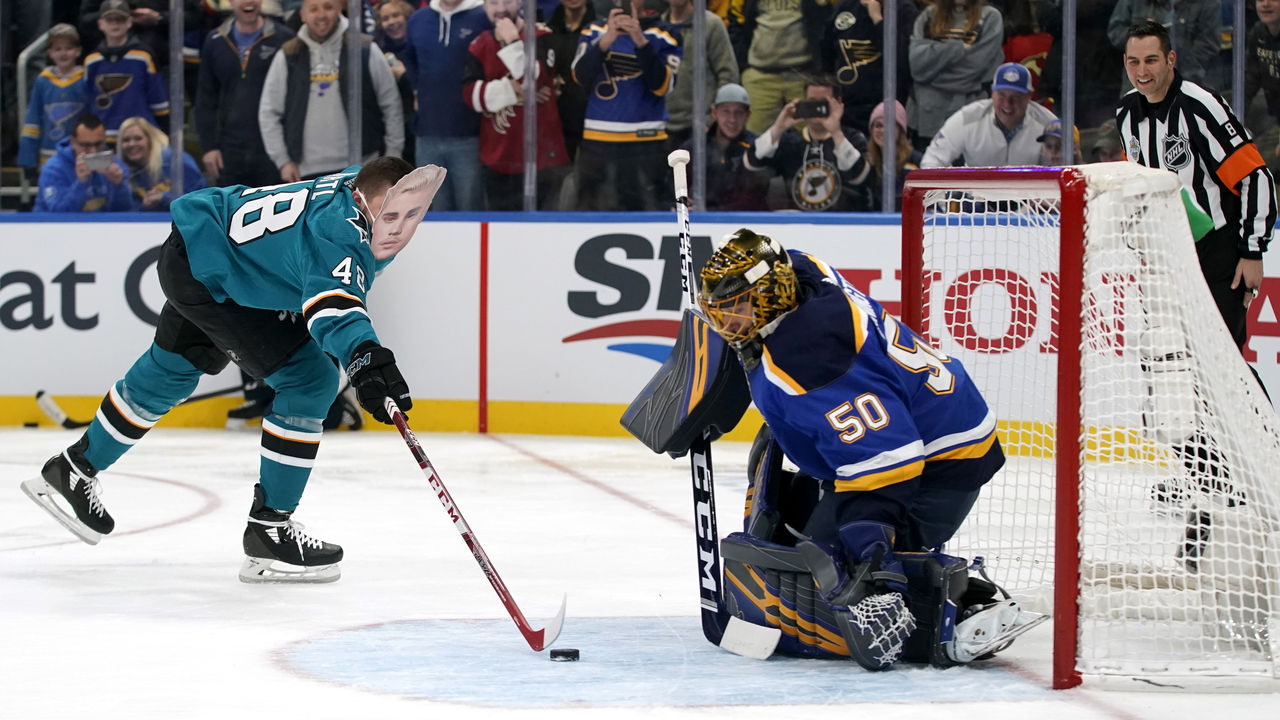 The hometown hero prevailed in the third annual edition of this goaltending-focused event.
St. Louis Blues netminder Jordan Binnington went last and reeled off 10 consecutive saves - including a stop on Justin Bieber, aka Tomas Hertl of the San Jose Sharks - to win it.
Tampa Bay Lightning goalie Andrei Vasilevskiy posted nine straight saves as the penultimate participant and Frederik Andersen of the Toronto Maple Leafs managed seven consecutive stops of his own as the Atlantic Division backstops finished second and third, respectively.
Accuracy shooting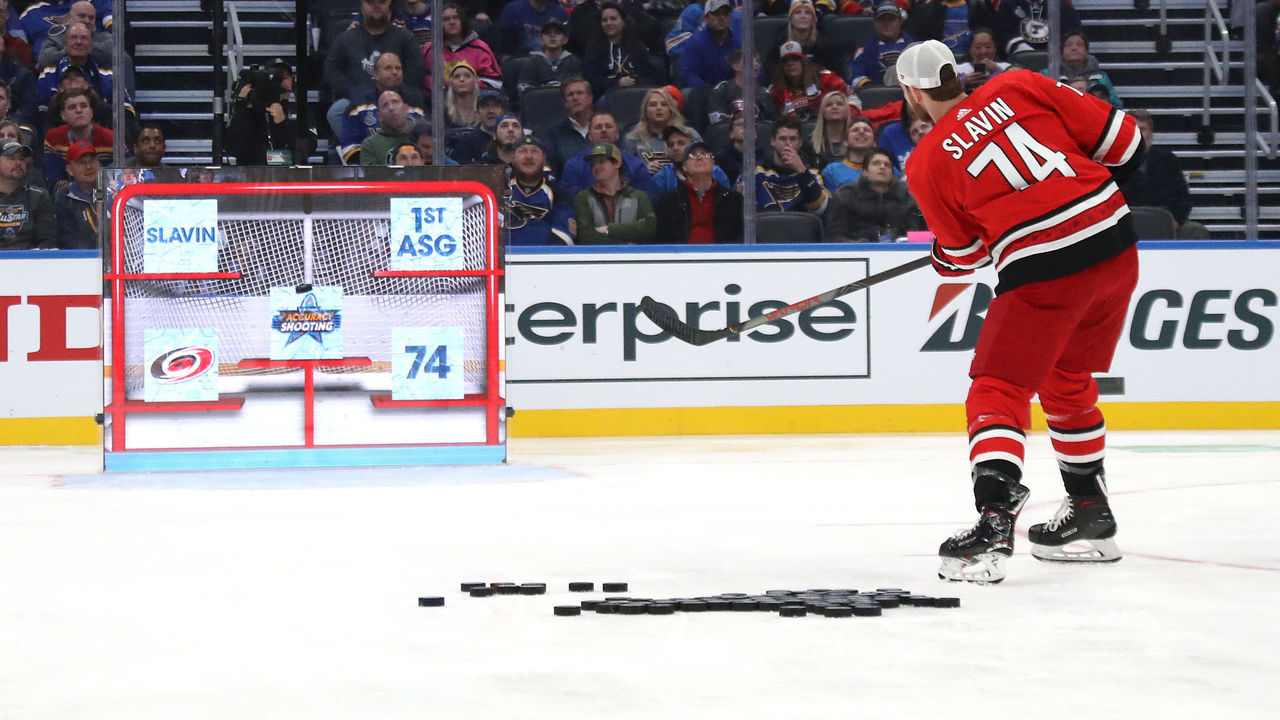 A late addition to the All-Star festivities took home the accuracy event, as Carolina Hurricanes defenseman Jaccob Slavin won by hitting all five targets in 9.505 seconds. He was the only shooter to finish his round in under 10 seconds.
Hertl hit the first four of five targets consecutively but then struggled to nail the one in the top right corner, finishing with a time of 17.161.
Ironically, the new electronically projected targets drew plenty of criticism for not being accurate enough, as they occasionally failed to register as being hit and also credited several shooters when it appeared they actually missed. Bring back the foam targets, please and thanks.
Elite women's 3-on-3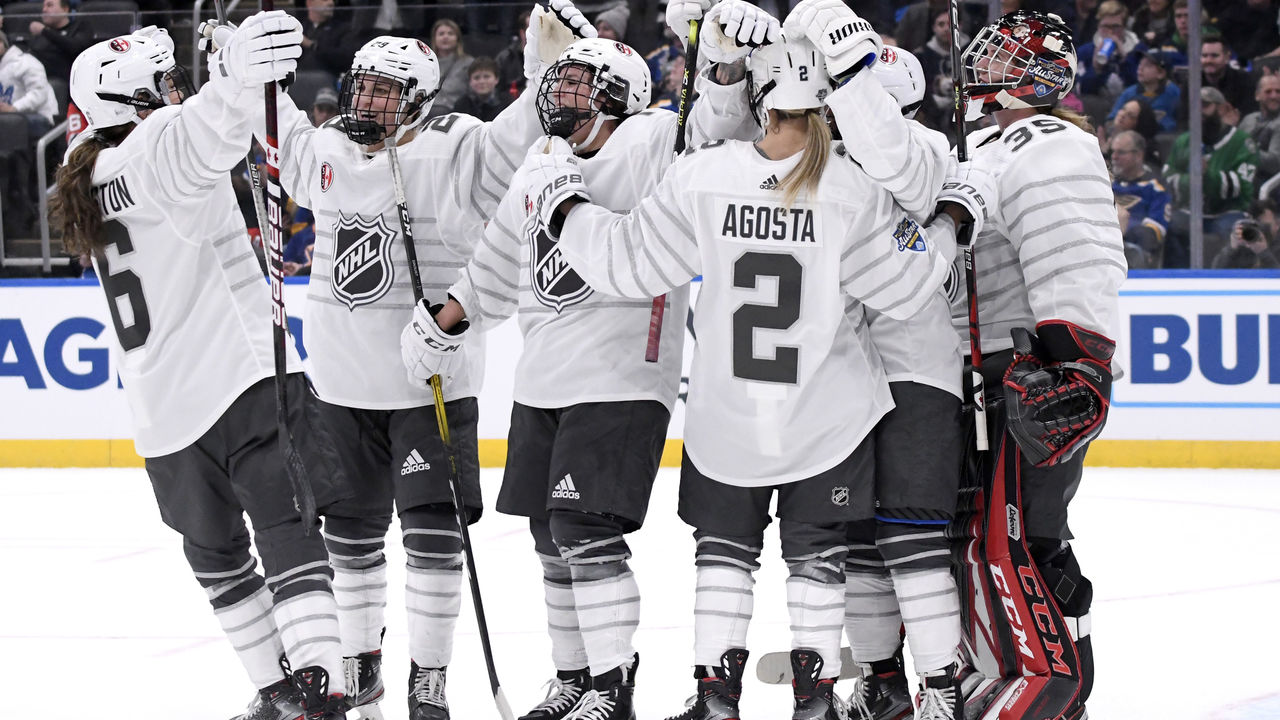 The historic and eagerly anticipated All-Star clash between the women's national teams of Canada and the United States more than lived up to its billing.
Team Canada goaltender Ann-Renee Desbiens put on an impressive display, making several highlight-reel stops among her 18 saves, including a big-time denial with the glove at the buzzer as Canada held on for a 2-1 victory.
Hilary Knight cut Canada's lead in half midway through the second period but Melodie Daoust's earlier marker held up as the eventual winner. Rebecca Johnston opened the scoring in the first period of a showcase that was indeed a "big step forward" for the women's game, as Wayne Gretzky opined beforehand.
Hardest shot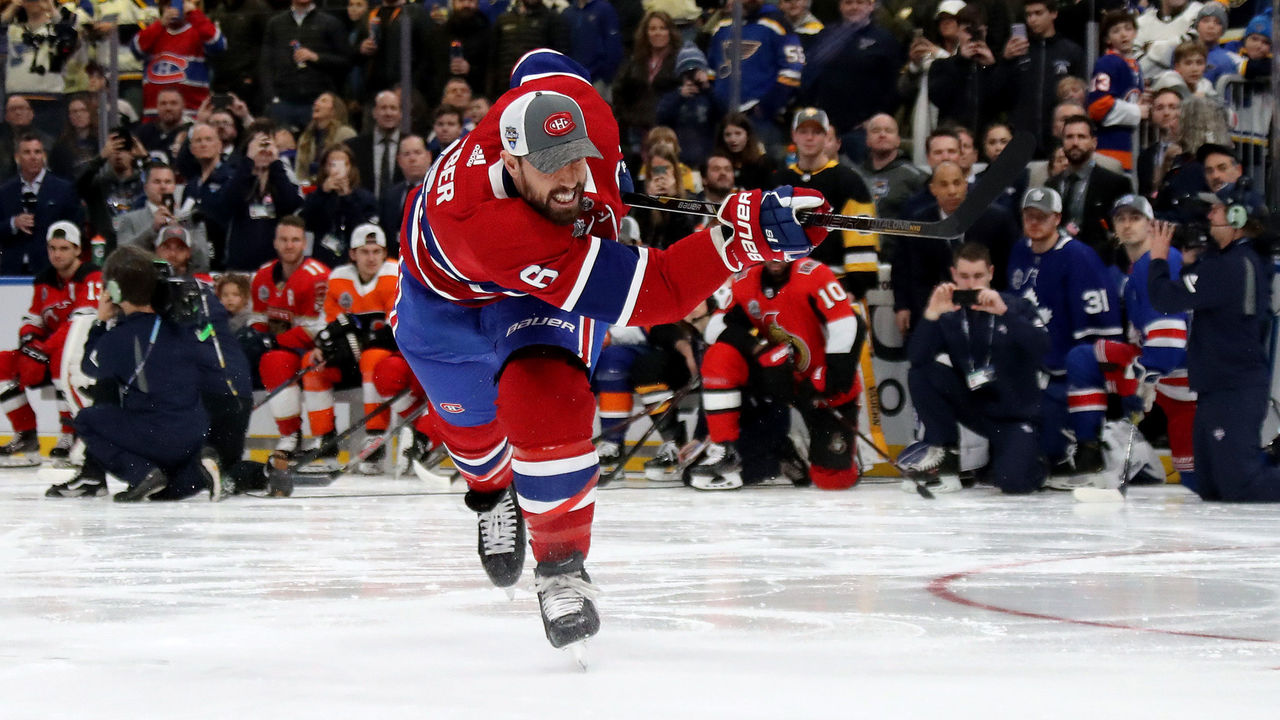 Shea Weber reclaimed his title and won for the fourth time in the process. The Montreal Canadiens rearguard fired home a 106.5-mph bomb on his second and final attempt to restore his status as hardest shot champion after being unable to take part in the two previous editions.
Washington Capitals blue-liner John Carlson did his best to defend his 2019 title, posting a 104.5-mph howitzer on his second attempt. That shot bested all others in the field except for Weber's efforts.
Seven-time winner (and long-retired legend) Al MacInnis got the event started, turning back the clock and taking a shot of his own with a wooden stick to get the crowd going.
Shooting Stars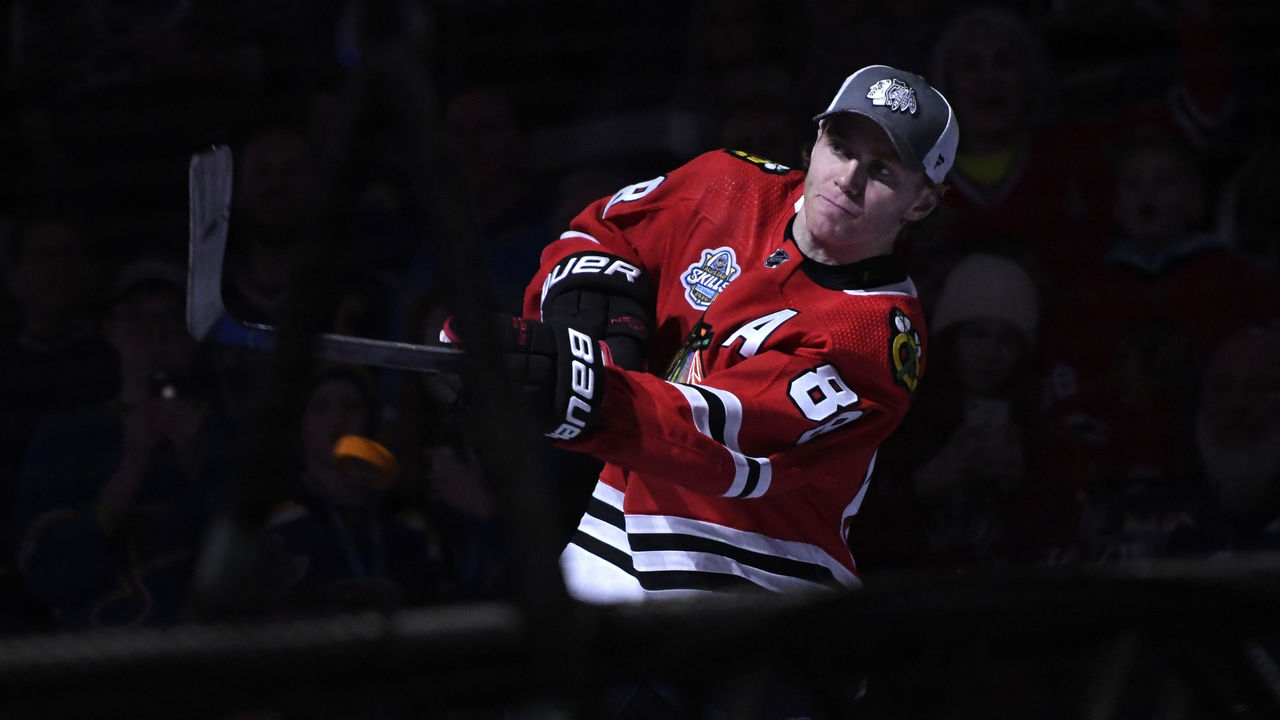 No one quite knew what to expect heading into this new event, and reviews were mixed when all was said and done.
Chicago Blackhawks dynamo Patrick Kane edged Maple Leafs winger Mitch Marner and Blues forward Ryan O'Reilly in a tiebreaker. Kane picked up a pair of points in the extra session to become the first-ever winner of a spectacle that will probably endure a few tweaks if it's kept in the rotation next year.
At least Keith Tkachuk and Brett Hull got in on the action to give the home crowd even more reasons to cheer.