Hart Trophy Power Rankings: MacKinnon-McDavid debate heats up
Matthew Stockman / Getty Images Sport / Getty
Although we are four months deep into the season, the Hart Trophy race still remains one of the league's most hotly debated topics.
With two months remaining in the regular season, opinions vary among NHL players and writers alike. Connor McDavid and Nathan MacKinnon continue to separate themselves from the pack, but who's truly been the most valuable?
Meanwhile, some argue Leon Draisaitl and David Pastrnak have Hart cases of their own, but their production has been aided significantly.
Here are our top five Hart Trophy candidates as the unofficial second half of the season rolls on:
5. Auston Matthews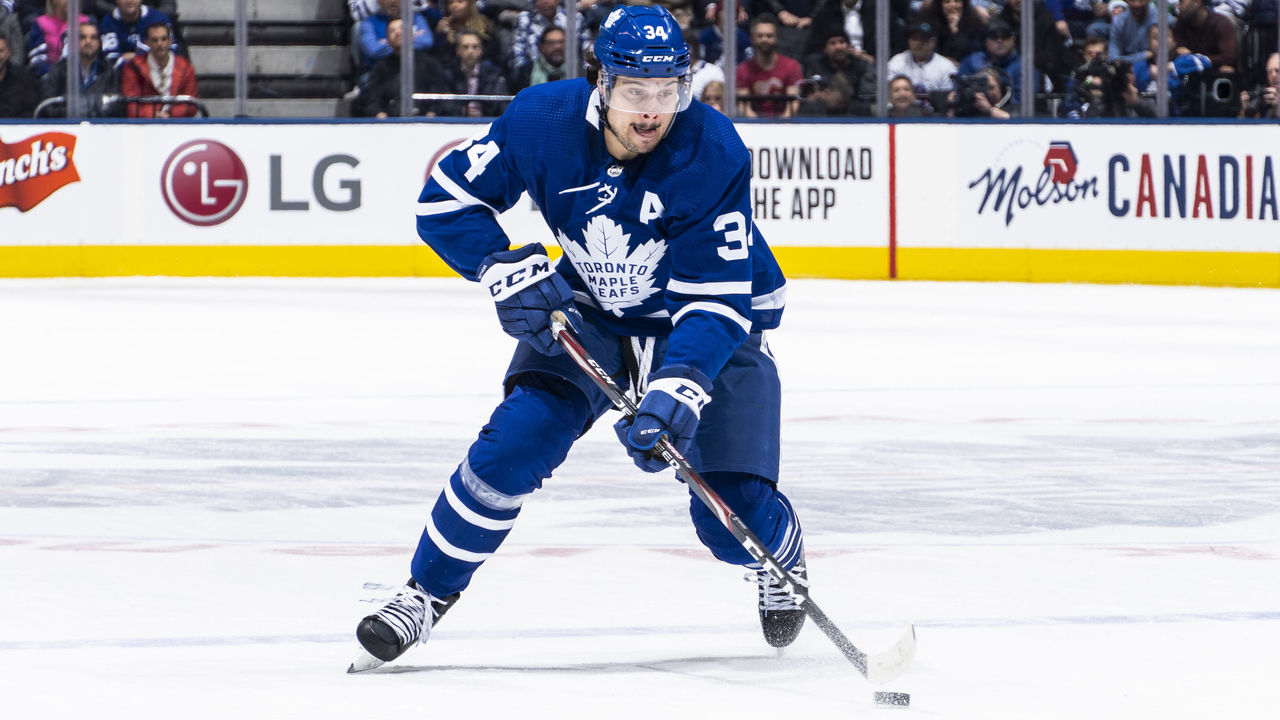 | GP | G | P | ATOI | xGF% | SCF% |
| --- | --- | --- | --- | --- | --- |
| 51 | 36 | 60 | 20:20 | 55.33 | 55.17 |
Even for his lofty standards, Matthews' contributions to the Toronto Maple Leafs have been impressive, particularly given the circumstances.
The 22-year-old star has buried 12 more goals and notched 10 more points than the next-closest teammate. He's been particularly hot lately, piling up nine goals in 10 games since the calendar flipped to 2020, and a whopping 20 markers in his last 21 contests. Matthews has also been a beast from a possession standpoint, posting stellar Corsi For and High-Danger Chances For rates in addition to the analytics listed in the chart above.
Those exploits are all the more commendable considering he's been dealing with a wrist condition for the last few weeks. He's not one of the front-runners for this award just yet, but with the Maple Leafs back in the playoff hunt, he now deserves to be included among the contenders.
4. John Carlson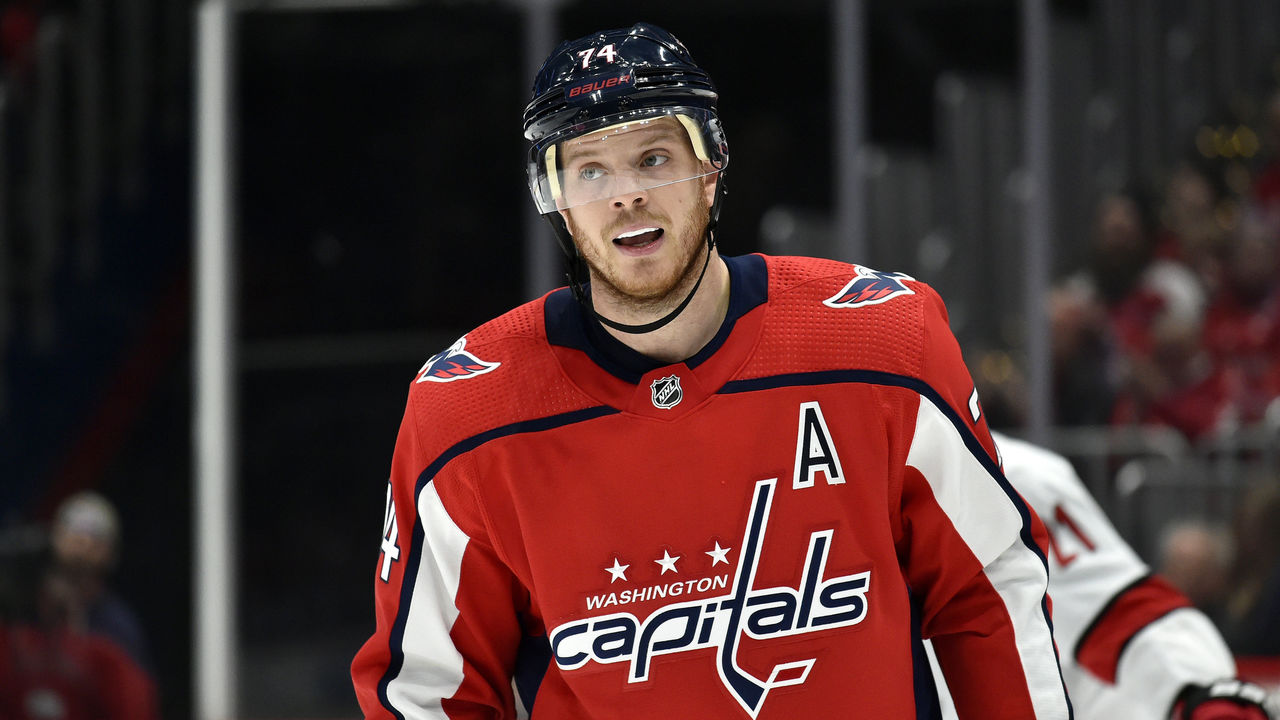 | GP | G | P | ATOI | xGF% | SCF% |
| --- | --- | --- | --- | --- | --- |
| 51 | 13 | 60 | 24:43 | 50.9 | 51.43 |
Carlson has no shortage of talented teammates on the league-leading Washington Capitals, but his efforts still deserve recognition.
He's cooled off a bit since his early season offensive explosion, but the ultra-productive defenseman is still putting up big numbers, collecting a point per game in January. The Norris Trophy favorite is driving the Capitals' offense and posting favorable possession figures while logging a heavy workload.
Carlson is tied for 10th in the NHL points race, leads all blue-liners in that department, and is also pacing his team, registering eight more than second-place star Alex Ovechkin. Plus, his 96-point pace means he still has a shot at the first triple-digit campaign by a blue-liner since Brian Leetch in 1991-92.
3. Brad Marchand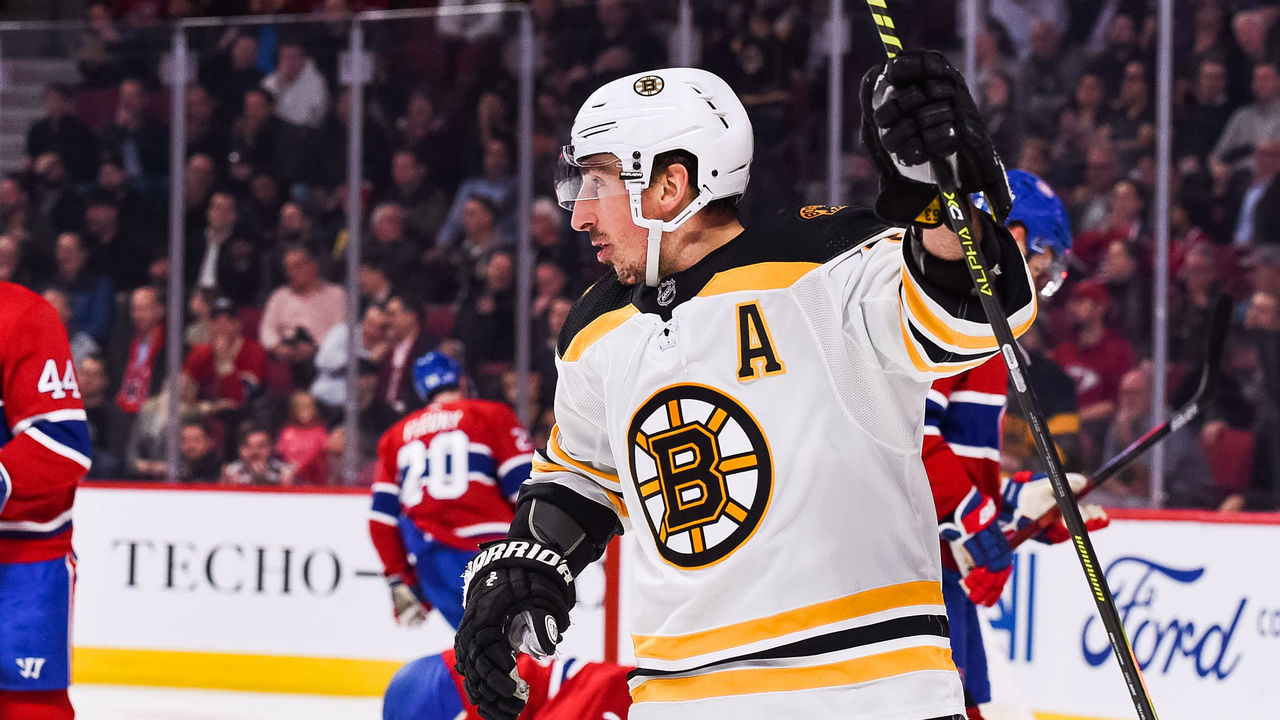 | GP | G | P | ATOI | xGF% | SCF% |
| --- | --- | --- | --- | --- | --- |
| 51 | 21 | 65 | 20:01 | 56.45 | 56.78 |
It's tempting to give Hart consideration to Pastrnak based solely on his offensive output, but a closer look at the numbers shows his polarizing teammate remains a far more worthy contender.
Marchand has excelled whether he's been with Pastrnak (55.48 xGF% and 55.8 SCF%) or without him (much better figures of 62.88 and 63.41), whereas Pastrnak's numbers in these categories dip to 45.53 and 51.16 without Marchand.
That's largely due to the fact that Marchand is a more complete player than his Czech linemate. He does more on the defensive end, kills penalties, and leads the NHL in infractions drawn. The talented pest also ranks fifth in the league in assists (sitting in a tie for third in primary helpers) and is tied for sixth in points while playing in all situations.
2. Connor McDavid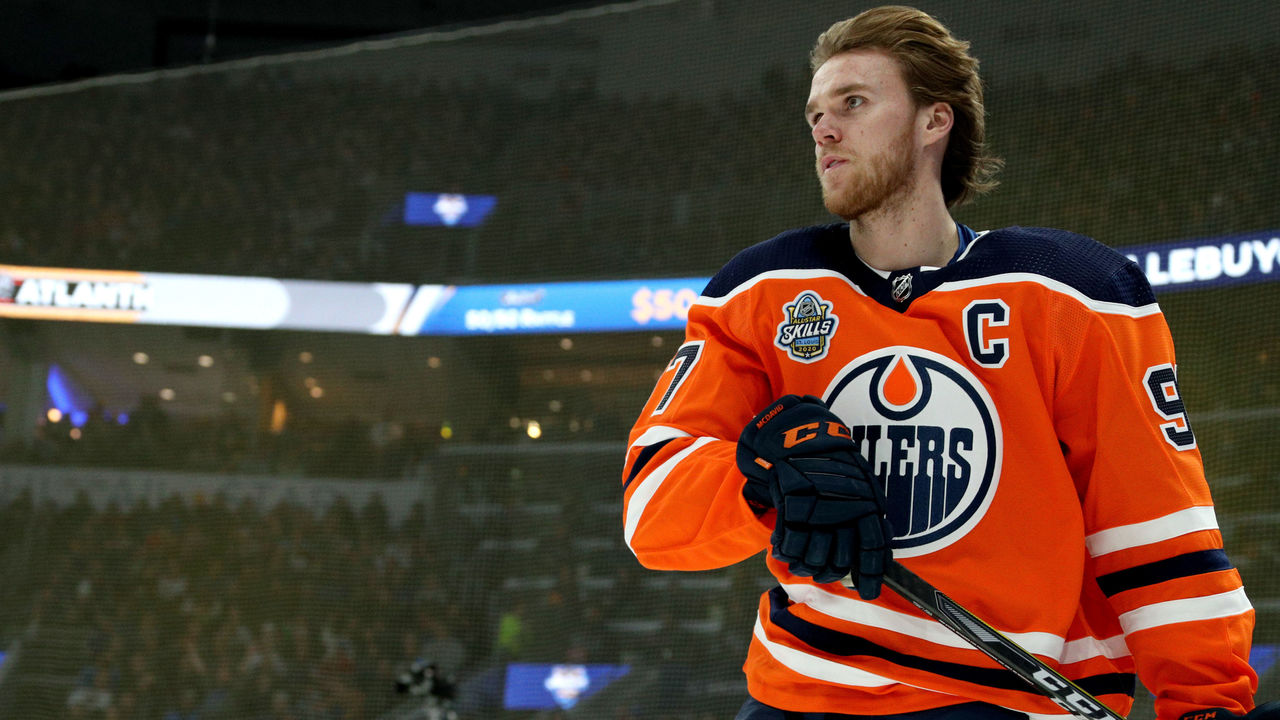 | GP | G | P | ATOI | xGF% | SCF% |
| --- | --- | --- | --- | --- | --- |
| 50 | 27 | 77 | 22:13 | 49.81 | 50.97 |
No one doubts McDavid is the league's biggest game-changer. He's been No. 1 in this race at times during the 2019-20 campaign, and arguably still would be if not for MacKinnon's exploits. The Edmonton Oilers superstar is tied for the league lead in assists and points while averaging over a full minute of ice time more than the Colorado Avalanche dynamo.
However, McDavid has been aided by Draisaitl's significant production, even though he's also played a big role in facilitating it. It's none other than Draisaitl himself who's tied with McDavid for the NHL lead in assists and points, and he's matched McDavid's goal total as well. While Mikko Rantanen is averaging more than a point per game for the Avalanche, MacKinnon doesn't have a teammate scoring at a rate near that of McDavid's running partner.
Draisaitl's has also been worse without McDavid than McDavid has been without him, posting a 45.02 xGF% and a 44.13 SCF% mark away from the Oilers captain, compared to 46.10 and 46.47, respectively, with him. Conversely, McDavid has posted a gaudy 57.93 xGF% and 60.22 SCF% without Draisaitl.
So even if McDavid isn't the Hart front-runner right now, the value he brings to his team is obviously immense.
1. Nathan MacKinnon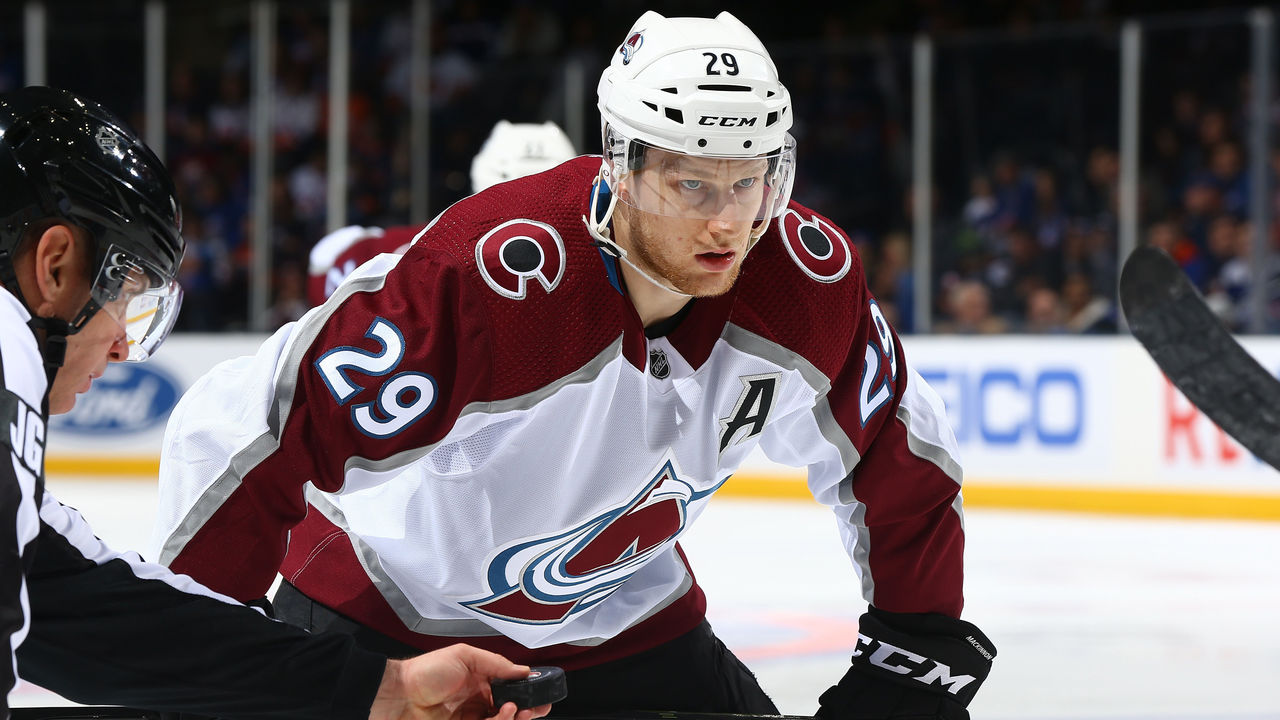 | GP | G | P | ATOI | xGF% | SCF% |
| --- | --- | --- | --- | --- | --- |
| 49 | 30 | 72 | 21:02 | 55.39 | 54.71 |
Despite McDavid's impact, MacKinnon remains the Hart favorite. He proved his case when Rantanen and Gabriel Landeskog were both forced out of the lineup for a prolonged period earlier this season, and he's continued to produce with six goals and 14 points in nine January games.
MacKinnon holds the edge over McDavid virtually across the board when it comes to driving possession, posting superior numbers in both of the analytics categories listed in the chart above. He also owns far better High-Danger Chances For (by a 57.45 to 52.69 margin) and Corsi For (53.06 to 48.82) rates.
The Colorado catalyst has racked up nearly double the points of the next-closest Avalanche skater (72 to Cale Makar's 37), a feat that remains remarkable regardless of the aforementioned injuries.
MacKinnon has demonstrated - both while his linemates were shelved and when they've been healthy - that no one's done more to improve his team.
Honorable mentions: Pastrnak, Draisaitl, Elias Pettersson, Jack Eichel.
(Analytics source: Natural Stat Trick)
Comments
✕
Hart Trophy Power Rankings: MacKinnon-McDavid debate heats up
  Got something to say? Leave a comment below!