Breaking through: Inside hockey's growing player endorsement space
Photo illustration by Nick Roy / theScore
Alex Ovechkin has never not been "Ovi" to the NHL fan. Since his North American debut in 2005, he's been wholly himself, and no piece of content capitalizes on this quality quite like a CCM skate commercial from 2010.
In the 30-second TV spot, Ovechkin is bodiless - a talking head, literally - stuffed inside a bowling bag.
"No one ever got better at hockey by bowling," the Capitals superstar, acting the part of a disgusted mentor, deadpans to a teen. "More practice for you."
Now, close your eyes and imagine Sidney Crosby, Ovechkin's generational peer, inside the bowling bag. It just doesn't work, right? You could say the same for this Papa John's pizza delivery boy ad from 2016, this ESPN "SportsCenter" Russian spy ad from 2011, this Eastern Motors football tryout ad from 2009, and this "NHL on NBC" vending machine ad from 2007.
Every single commercial is very … Ovi.
"The whole thing is about authenticity," said Ovechkin's longtime agent, David Abrutyn. "You can't - I think, anyway - be successful while pretending to be something that you're not."
Ovechkin, gap-toothed grin and all, is still with CCM and Papa John's. His roster of corporate partners also features global giants Nike and Coca-Cola, Hublot watches, Fanatics memorabilia, and Beats by Dre headphones. He recently launched an online store selling clothing that features the official "Ovi" logo. It's safe to say the affable 34-year-old is the sport's top pitchman.
According to Forbes, Ovechkin is set to make $5 million in endorsements during the 2019-20 season. That haul leads all NHLers, with Crosby and Connor McDavid a peg below at $4.5 million. Other top earners include Maple Leafs forwards Auston Matthews ($2.3M), Mitch Marner ($2M), and John Tavares ($1.7M). (Though Forbes' numbers are technically unofficial, industry insiders consider them to be fair estimates.)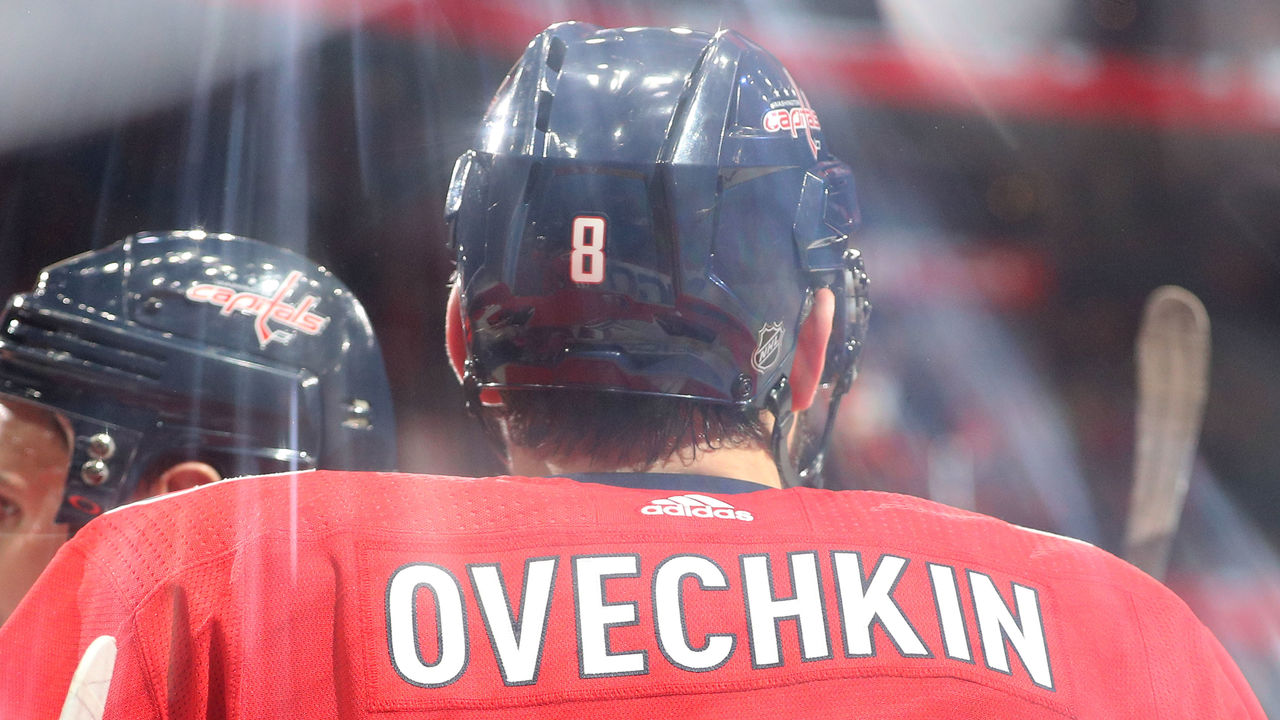 The NHL is holding its annual All-Star gathering in St. Louis this weekend, an event where on-ice brilliance, off-ice personalities, and corporate interests collide. Ovechkin has opted out of the festivities - citing a need for rest for the second year in a row - but the show will go on. Dozens of promotional shoots, public appearances, and other marketing activities have been scheduled by the league, player agencies, and the NHLPA.
With the event approaching, theScore reached out to a variety of people who deal with player endorsements for help answering three central questions:
How do NHLers and their agents process an endorsement offer?
What does a typical endorsement contract look like?
What attracts companies to hockey players as pitchmen in the first place?
Here's what we learned from those on- and off-the-record conversations.
Filtering the offers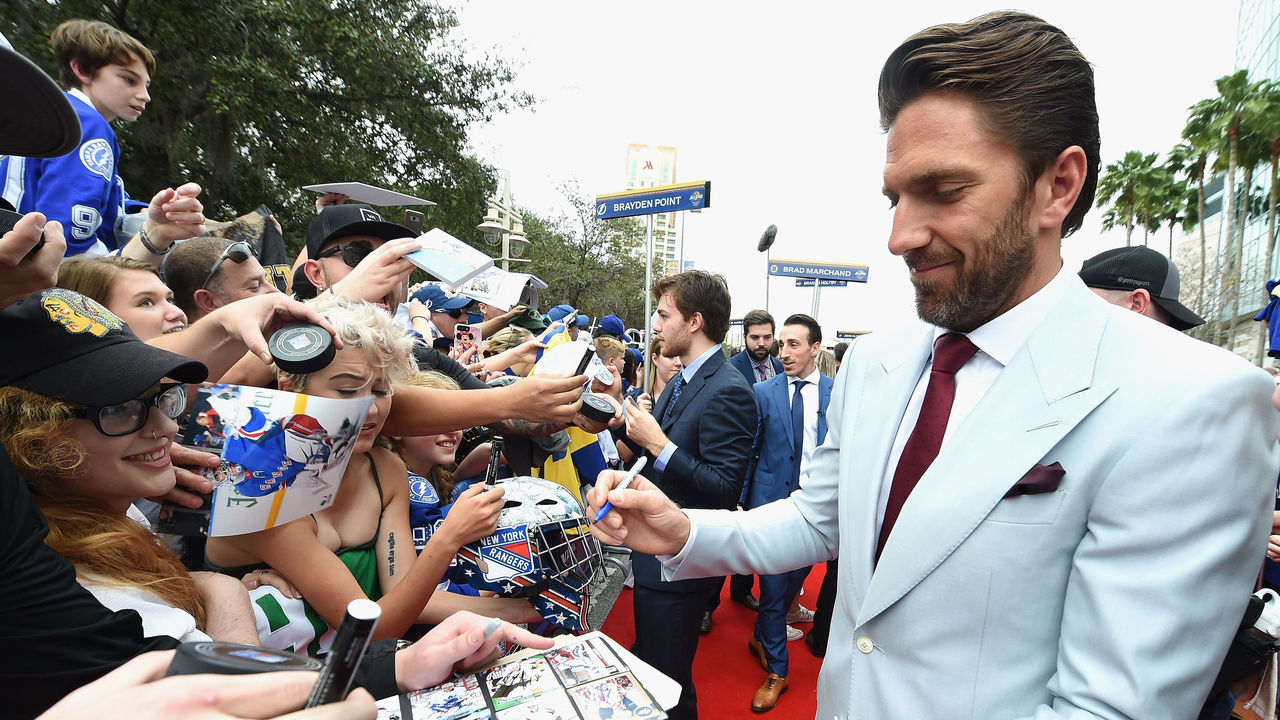 Professional athletes are inherently cool, and cool sells. Since hockey is Hollywood in Canada, players for Canadian teams are considered desirable spokespeople. In the United States, with basketball, football, and baseball pros ahead in the queue, the average NHLer isn't exactly swimming in endorsement offers. The bulk of the money is gobbled up by a small pool of players who have serious name value - think Ovechkin and the other top earners, plus guys like P.K. Subban, Taylor Hall, and Patrice Bergeron.
A player's approach to endorsements ultimately sets the tone, no matter how sought after a player might be in the local, regional, and national marketplaces. Some players choose to hustle and others don't care to get involved, while the bulk of the NHL's talent lands somewhere in the middle - interested in crafting a personal brand yet concerned about being labeled a shill.
For instance, future Hall of Famer Henrik Lundqvist, who's as handsome and stylish as they come, has become synonymous with Head & Shoulders shampoo but not much else. This is by design. The Rangers goalie says he's drawn to offers that promise fun experiences and can be stretched out over a long term. "It's about being more than just being a name or a face," he said. "I look at that opportunity and try to be a little creative, too."
"There's a lot of variables that go into it," Stars netminder Ben Bishop said. "It's not just, 'Hey, yes, no.' What are they asking for? What do they want? What can you provide?" Wild defenseman Matt Dumba follows a similar mental checklist: "Do I have a passion towards that? Do I actually use the product a lot?"
Patrick Kane, who's been in the public eye for 15 years, has adjusted his mindset over time. "It definitely changes from when you first get in the league to when you're an established player," the Blackhawks winger said. "You review everything, whether it's the term, compensation, what kind of brand it is, what kind of message it's sending."
Traditionally, a company's first point of contact is the player's agent (though the NHLPA, through its group licensing program, will take the lead if the offer involves three or more players). Fan meet and greets, commercial shoots, and social media posts are a few of the most common requests from companies. The time commitment required from the player almost always makes or breaks the deal.
Coyotes forward Derek Stepan, for example, is hesitant to sacrifice family time for a few extra bucks. Occasionally, he would sign autographs at a Chase Bank branch during his stint with the Rangers, but he doesn't currently have a single endorsement. His change in teams has limited his opportunities, but Stepan says he's happy sitting on the sidelines at this point.
"If I'm not all-in on something, it's just not acceptable. I have to push everything. I have to be totally into it," said Stepan, who described the Chase deal as feeling more like a chore than anything else. "If I'm having the thought of, 'Ah, why did I do this event tonight?' - then why am I doing it?"
As Jeff Jackson of the Orr Hockey Group agency notes, "These companies don't just throw money at players. There's obligations on the player side." Jackson represents McDavid, arguably the best player on the planet. The agency curates McDavid's portfolio, guarding against overexposure and burnout. Yes, there's such a thing as having too many endorsements.
"Their time is valuable," Jackson said. "They have a grueling season, and then they have an offseason, and then they're back training. They don't have a ton of free time, particularly during the season. Every single one of these deals requires a time commitment of some sort. If you take on too many of them and then add them up in the end, you're looking at a lot of hours per year."
Coming to terms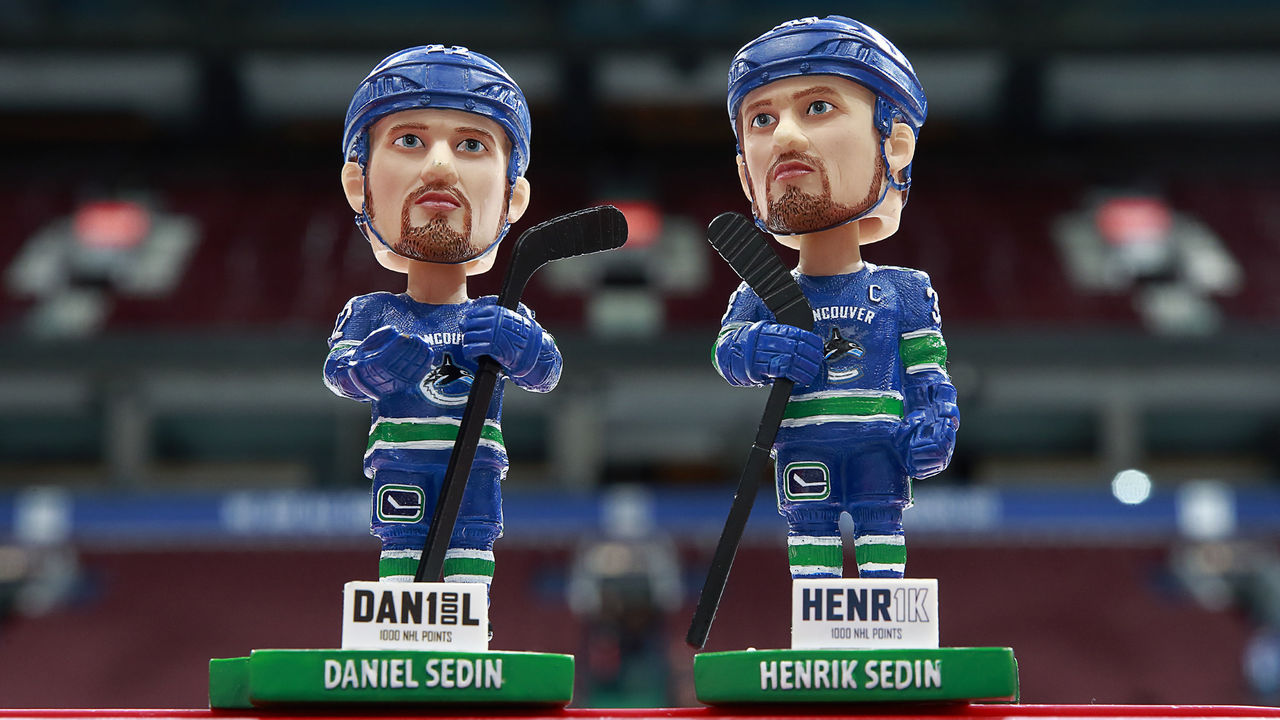 Not unlike other types of contracts, no two endorsement deals are exactly the same. All of them include plenty of copy-and-paste legalese - morality clauses, exclusivity language, and the like - but each player-company contract has unique terms and conditions.
In most cases, compensation is highly dependent on the team's market. Places such as Toronto, Boston, Vancouver, Philadelphia, and Montreal usually make up the top tier, whereas Carolina, Florida, San Jose, Tampa Bay, and Arizona tend to be considered bottom-tier markets. So, if a Canucks player is traded to the Panthers in the middle of an endorsement deal, he ultimately earns less; the post-trade checks would be only 50% or 75% of what he could have earned in Vancouver. Companies are all about return on investment, and they've determined that return is different in traditional and nontraditional hockey markets.
Another interesting condition: There's a "minimum games" clause in many of these contracts. It states that the player's compensation will be calculated based on how many NHL games he appears in during a given season (i.e. if the minimum is 50 games and he plays 25, he'll get half the payout). The reason why a player misses action - injury or demotion - isn't contractually important. The company has lost some visibility either way.
On the flip side, just like a player-team contract, players are sometimes eligible to receive performance-based bonuses. Let's say a player's base compensation is $75,000. Depending on the market, bonuses could be $10,000 (for leading the team in scoring), $15,000 (named to All-Star Game), $15,000 (team advances to conference final), and $25,000 (team advances to Stanley Cup Final). That's an extra $65,000 in possible earnings.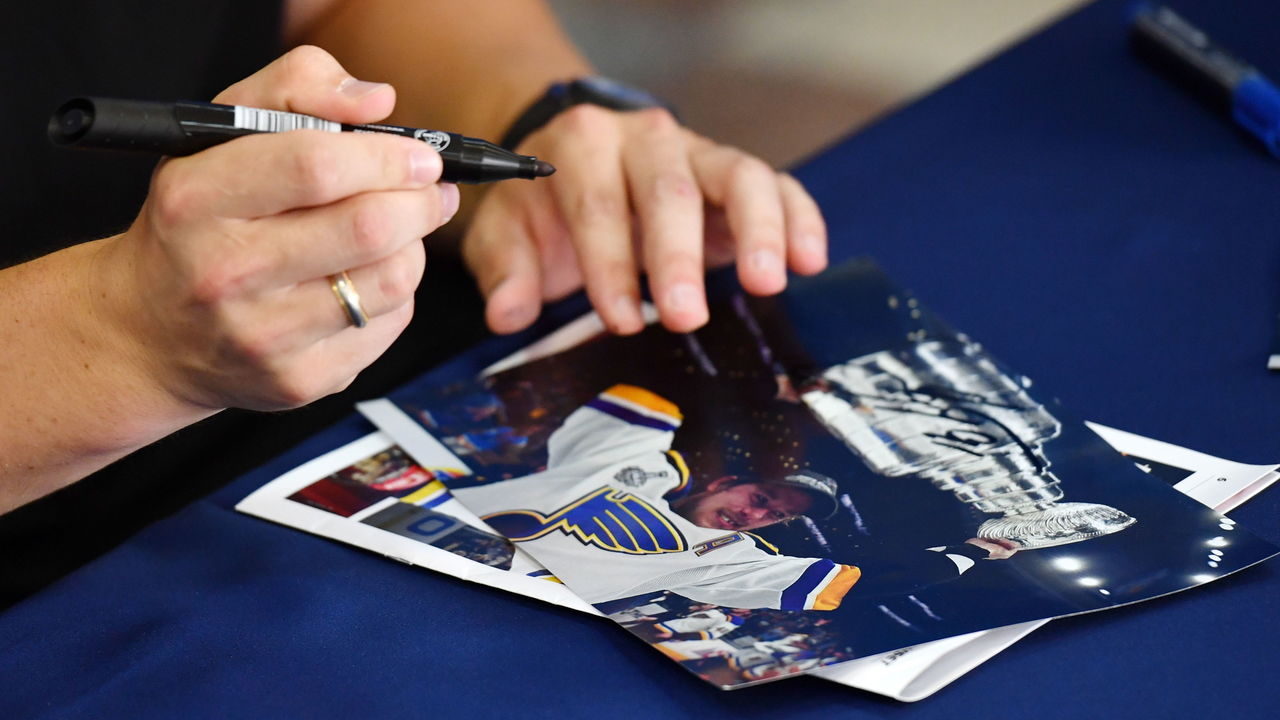 Equipment is a longtime staple of the endorsement space, and as a result, players and companies approach it differently. A player may settle on endorsing skates, sticks, pants, and helmets from one company but have a separate agreement with another company for gloves. This diversification could be a personal choice - maybe the player has worn Bauer gloves his entire career and is too superstitious to change - or the result of shopping around and capitalizing on a bidding war.
The occasional partnership, usually in the fashion arena, might open the door for some creative control. In these situations, players receive a commission, which gives them an incentive to promote the product as much as possible. One effective way to get the word out is by pumping up the product or service through the player's social media feeds. Almost every endorsement deal now includes a negotiated number of "#ad" posts. A single tweet or Instagram upload can net an NHLer tens of thousands of dollars.
Social media has given players leverage they didn't have 10 or 20 years ago. It's no coincidence that Paul Bissonnette, who scored seven NHL goals in 202 games, is likely raking in the most money from endorsements among retired NHLers. Bissonnette brings a rare combination of humor, unfiltered storytelling, and 1.5 million Twitter/Instagram followers to the negotiating table. In partnering with Bissonnette, a company can essentially talk directly to a targeted customer.
Moving the needle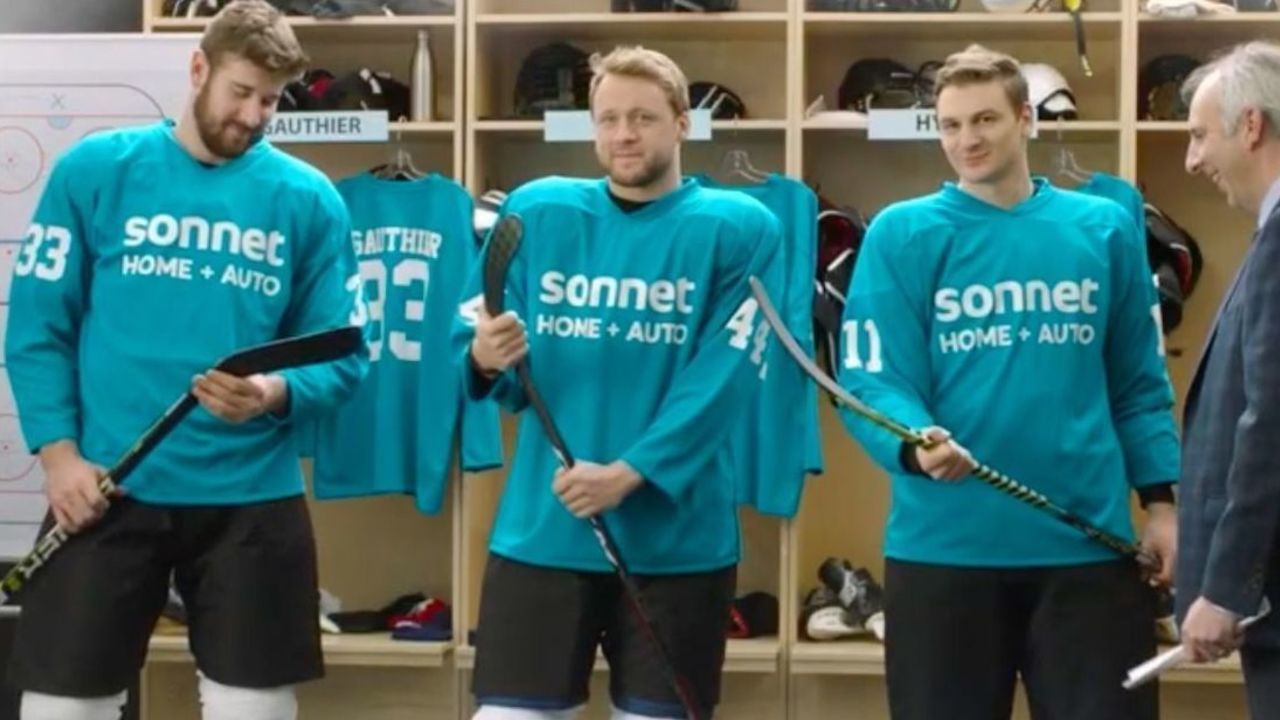 Sonnet Insurance is constantly trying to grab the attention of Canadians, says Brian Long, the company's vice president of marketing. But, since insurance is a grudge purchase, customers automatically tune out advertising. This is where NHLers provide value as spokespeople. "People don't necessarily want to make the purchase, but when they do, they want to feel comfortable about what they're doing," Long said. "Having a personality, or having a personality around your brand, is a very important thing."
Sonnet's recently tapped the acting skills of active and former players like Morgan Rielly, Johnny Gaudreau, Doug Gilmour, and Mike Vernon to illustrate how the insurance industry has evolved. In 2020, customers purchase insurance online, not over the phone or in person, in the same way that wooden sticks have given way to carbon-fiber sticks. The campaign, which started last season, is a prime example of the NHLPA's role in the endorsement space, with Sonnet and the union working hand in hand on the ads.
Overall, the NHLPA has overseen a 25% increase in multi-player marketing deals over the past few years, according to Devin Smith, senior director of marketing and community relations. The PA has more than 30 hours of marketing activations scheduled for All-Star Weekend. That package includes everything from autograph signings with fans to face time with corporate executives.
"They are influential in what they do, and how they do it. And they don't need to be in their jerseys," Smith said of players embracing the business side of hockey. "These guys," he added, "know there's brands to build, and they do it well."
Look no further than McDavid. Notoriously stoic with reporters, the Oilers captain comes out of his shell in certain situations. The above ad for Electronic Arts promoted the NHL 18 video game while revealing McDavid's comedic charm. The response was overwhelmingly positive.
"We're not trying to make him into a comedian, or any player into a comedian, but you do have to show (your true self)," Jackson said. "There is a serious side to these guys - that's the most important thing, that they care about being really good teammates, good leaders - but when you get them away (from the rink), there's very few hockey players who don't have a great sense of humor. The dressing room is just ripe with comedy, right? It's nice to see some of that come out because it gives people a different side."
What separates Ovechkin from the pack is that, 15 years and 692 goals into his career, the "Ovi" brand is crystal clear. Abrutyn says Ovechkin's official brand plan is centered around six things: Family, loyalty, generosity, tenacity, leadership, and fun. This foundation gives prospective corporate partners an idea of what marketing ideas might attract him. His ability to resonate locally (in the Washington, D.C., area), nationally (United States), and internationally (Russia, Canada, and elsewhere) has opened countless doors since 2005.
Last fall, Ovechkin took his persona to another level with the release of Ovi O's, a cereal product Abrutyn calls "a natural extension of who he is and what his brand represents." Ovechkin hopped behind a till at a D.C.-area grocery store and rang through some orders to promote the launch. He was accessible, energetic, and self-deprecating. He was wholly "Ovi."
"That's why (companies) are drawn to celebrity talent," Abrutyn said of Ovechkin's longstanding authenticity. "It's because of their nature to break through in a world that's filled with thousands and thousands of messages."
John Matisz is theScore's national hockey writer.
Comments
✕
Breaking through: Inside hockey's growing player endorsement space
  Got something to say? Leave a comment below!