Despite a handful of high draft picks and some splashy trades over the last five years, Ray Shero couldn't turn the New Jersey Devils into a contender. With the Devils making just one playoff appearance during his tenure and the team in the league's basement yet again, Shero's time with the squad came to an end when both sides mutually parted ways on Sunday. Let's take a look at how the former GM's franchise-altering moves have panned out to date:
Acquiring Taylor Hall for Adam Larsson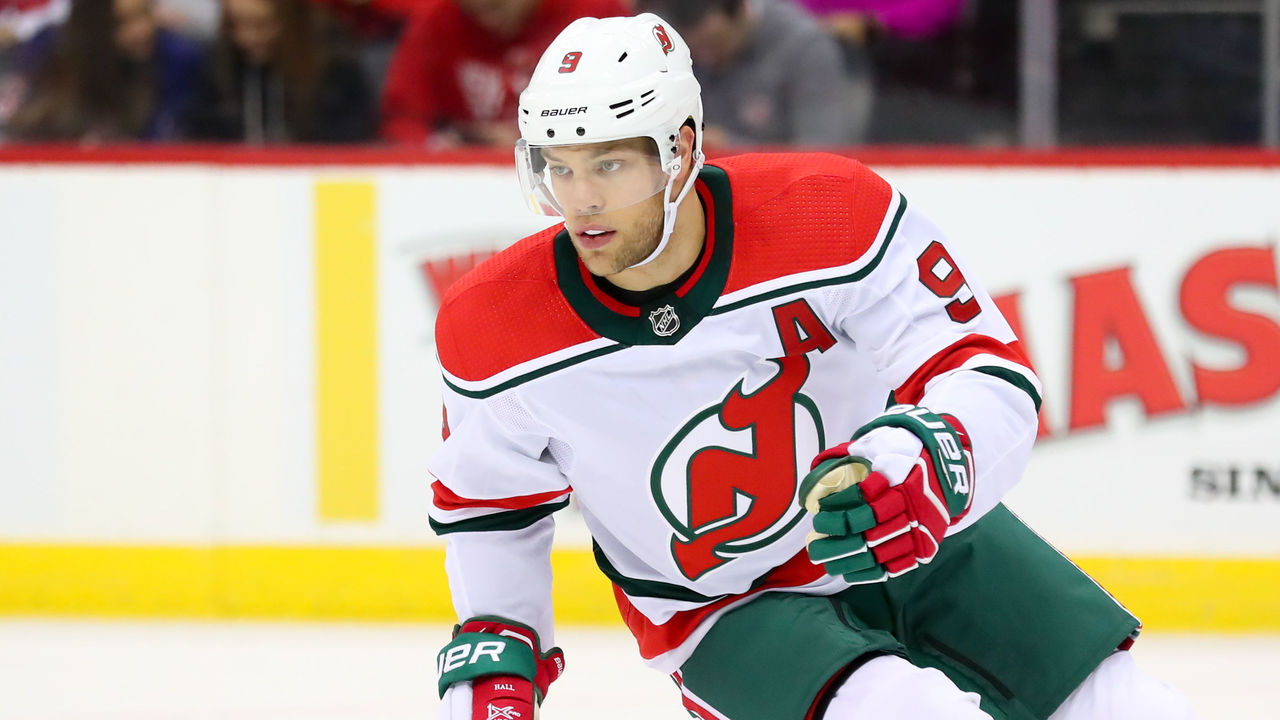 Shero shocked the hockey world when he landed then 24-year-old Taylor Hall from the Edmonton Oilers in the summer of 2016. It didn't stun people that Hall was traded, as the Oilers couldn't escape the bottom of the standings for years, but nobody could believe how little Shero had to give up to acquire the former first overall pick.
The infamous words tweeted out by TSN's Bob McKenzie on the day of the deal, informing the public that it was a one-for-one trade, still echo in the hockey world today. Shero sent 24-year-old defenseman Adam Larsson to the Oilers. Larsson, the Devils' fourth overall pick in 2011, was by no means a bad player. He was a solid stay-at-home defenseman, which the Oilers were desperately searching for, but Larsson wasn't in the same league as the future MVP winner.
Hall captured the Hart Trophy in 2017-18 when he seemingly single-handedly dragged the Devils to their first playoff appearance since 2012. But he was limited to just 33 games last season due to injury, and other than his MVP year, his time with the Devils was rather lackluster. Still, Shero managed to pull off one of the most lopsided NHL trades in quite some time.
Hall spent three full seasons with the Devils, and he was traded to the Arizona Coyotes earlier this year. He's due to become a free agent this summer and he didn't express a desire to re-sign with New Jersey, so Shero decided to get some assets and move on.
Grade: A+
Drafting Nico Hischier 1st overall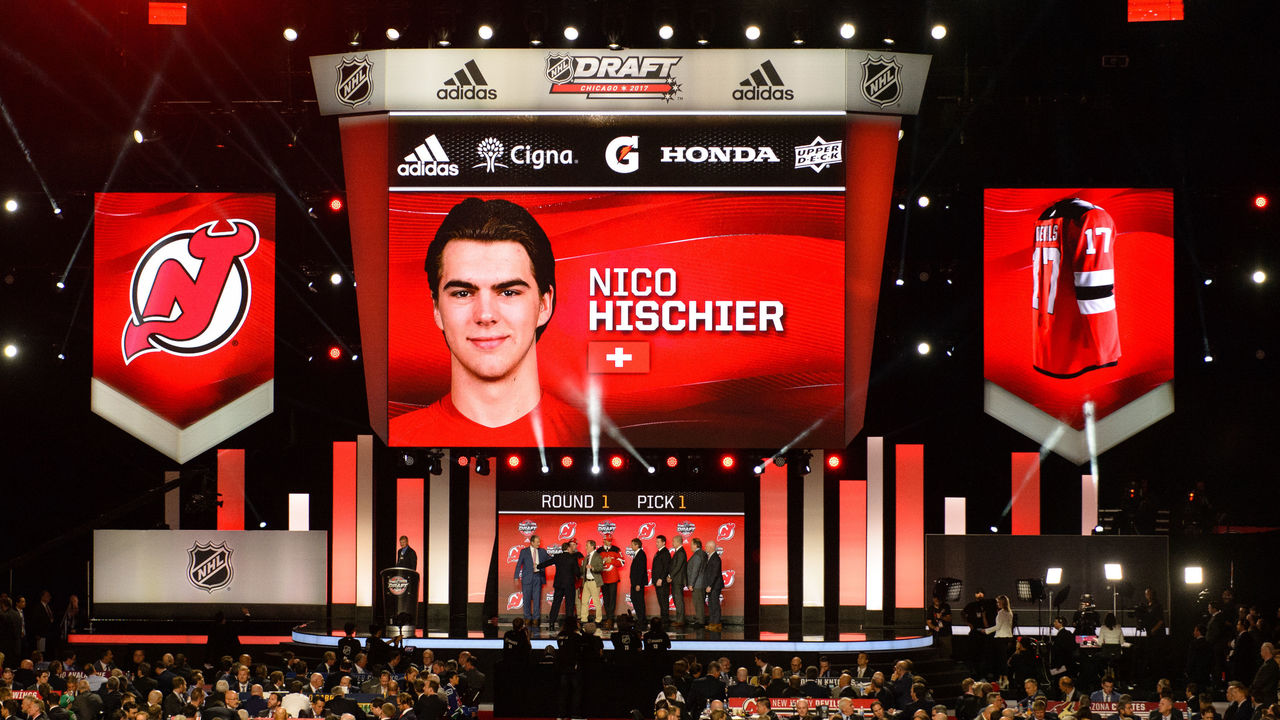 Shero didn't have the easiest decision to make when he headed into the 2017 draft armed with the first overall pick. It wasn't so obvious who the selection should be. There was a lot of debate about whether Nico Hischier or Nolan Patrick should go first. On draft day, Shero decided to go with Hischier.
Now in his third season with the club, Hischier is slowly developing into a great two-way player that can chip in on both sides of the puck. After putting up 17 goals and 47 points in 69 games last year, Shero rewarded the 21-year-old with a seven-year, $50.75-million extension in October. Hischier will be part of the Devils' core for years to come, and rightfully so.
However, in retrospect, it appears that Shero shouldn't have selected Hischier or Patrick. Miro Heiskanen, Cale Makar, and Elias Pettersson were drafted with the third to fifth picks, respectively. Heiskanen and Makar are quickly turning into two of the biggest names on the blue line in the league. Pettersson took home the Calder Trophy in his rookie season and is continuing to excel this year.
Any three of those players would have been a great fit for the Devils, a team that lacks scoring power and needs help on the defensive end. Hindsight is always 20/20, and Hischier isn't a bad consolation prize.
Grade: B
Acquiring P.K. Subban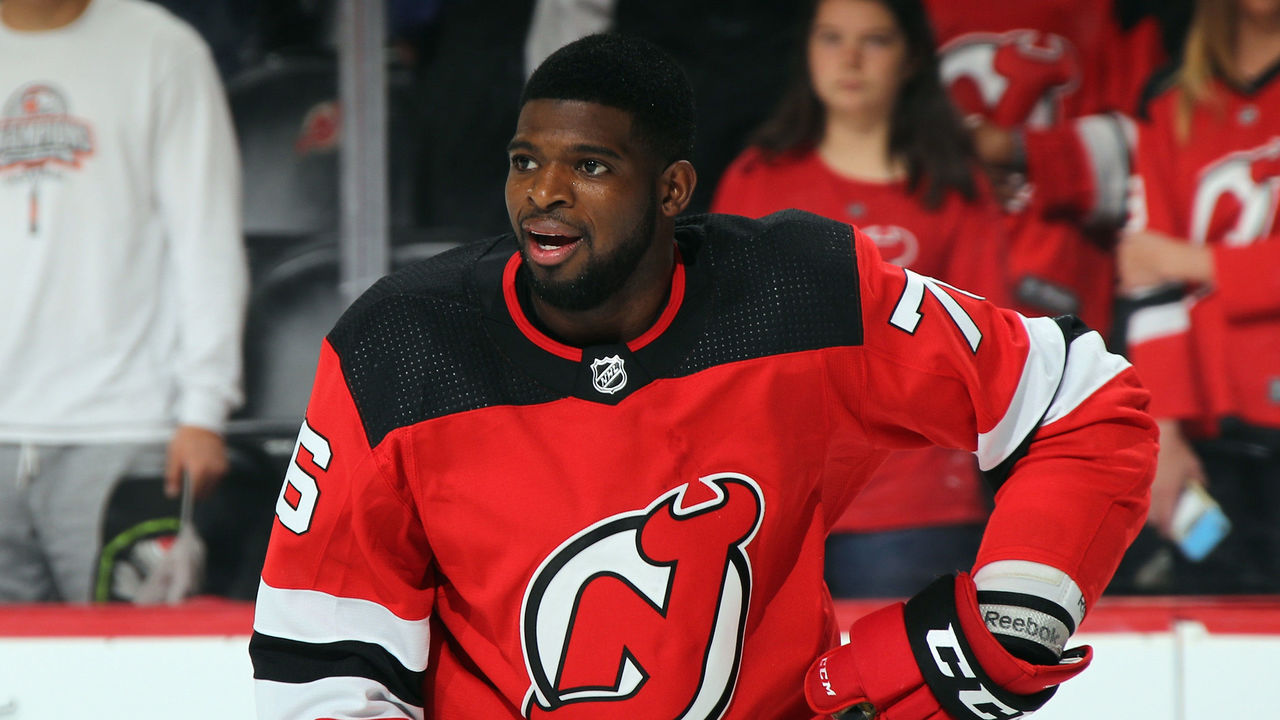 Shero made another surprise splash when he acquired P.K. Subban from the Nashville Predators last summer. The three-time All-Star only cost the Devils two second-round picks, Steven Santini, and Jeremy Davies. On paper, the trade looked phenomenal for New Jersey. However, things haven't gone according to plan so far.
The 30-year-old defenseman was brought in to be a shutdown defender and contribute offensively. 45 games into the season, Subban has just five goals and 10 points and is on pace for the lowest point total of his career.
The former Norris Trophy winner's only been with the team for just over half a season, so it might be too early to write this off as a bad trade. Shero didn't mortgage the team's future in the deal, making it a rather low-risk move. Subban has two years left on his current contract, which carries a hefty $9-million cap hit, so there's still time for him to turn things around and return to his All-Star form with the Devils.
Grade: C
Drafting Pavel Zacha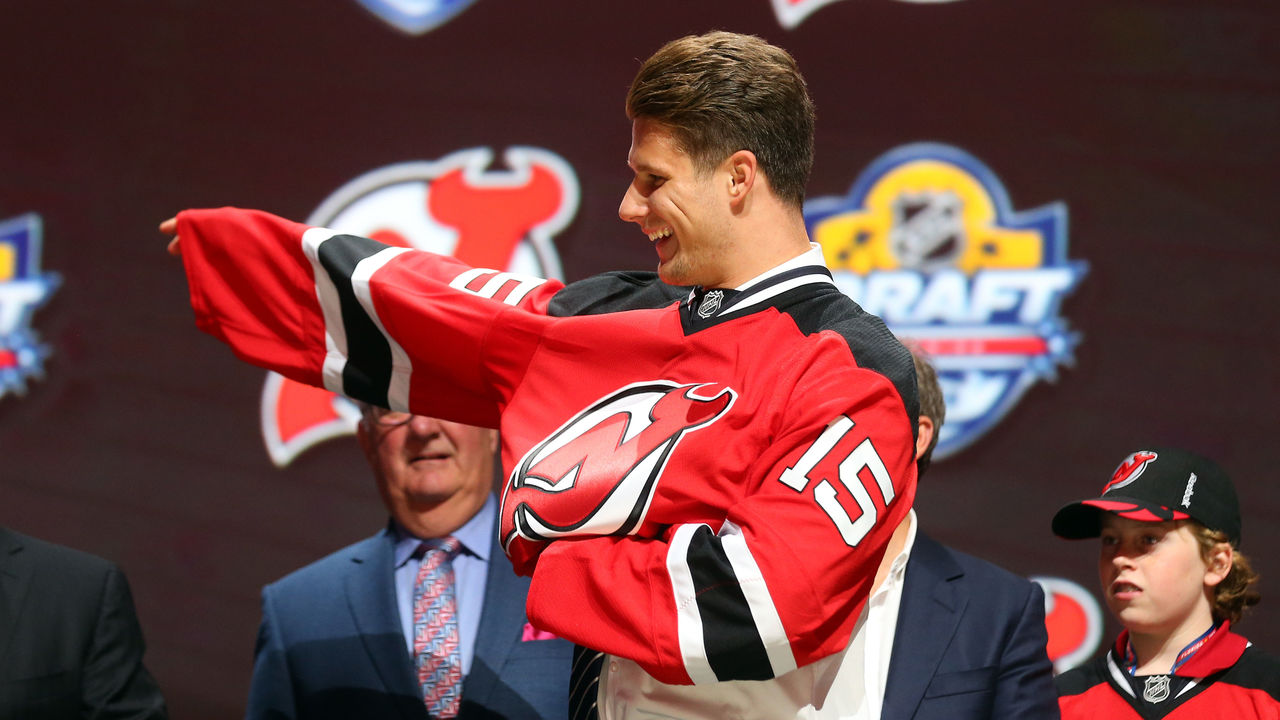 The 2015 draft was absolutely loaded with top-end talent, with a number of teams securing franchise players in the first round. Shero opted to go with Pavel Zacha with the sixth overall pick. At the time, scouts ranked Zacha in that range of the draft. Unfortunately, he hasn't panned out for the Devils, and the quality of the players selected after him makes that sting a little bit more.
Zacha, 22, has 32 goals and 94 points in 242 games with the Devils. Mikko Rantanen, Zach Werenski, Timo Meier, Mathew Barzal, Kyle Connor, Thomas Chabot, and Ivan Provorov were all selected after him. The Devils could desperately use any of these players, and if Shero had gone with virtually anyone other than Zacha, the state of the team could be drastically different.
Grade: F
Trading Adam Henrique for Sami Vatanen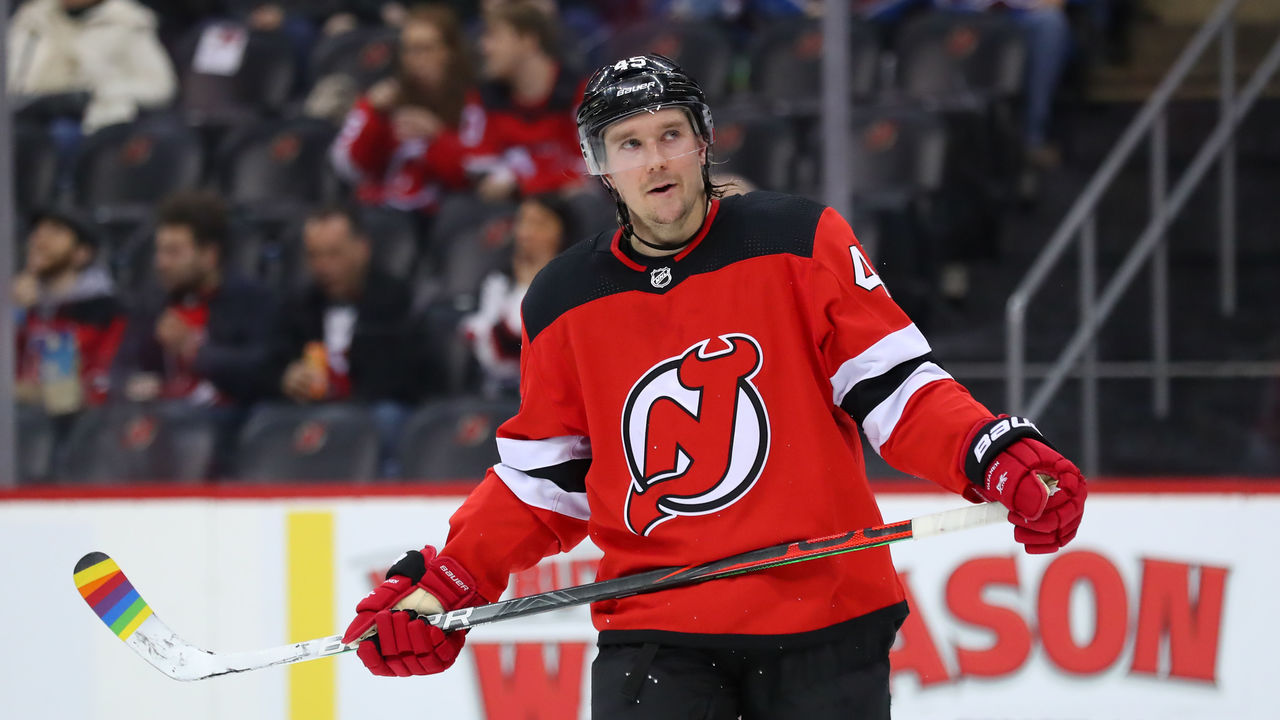 Looking to bolster his defensive group, Shero managed to land Sami Vatanen and a conditional pick from the Anaheim Ducks in exchange for Adam Henrique, Joseph Blandisi and a third-round pick.
The trade came in November 2017, and at the time, Henrique had four goals and 14 points in 24 games. His scoring touch was missed as Hall finished the campaign with 39 more points than the Devils' next highest scorer, but Vatanen helped the team secure a playoff spot.
Vatanen appeared in just 50 games last year as his season was cut short due to injury. He's currently in the final year of his contract and is set to hit free agency this summer. Meanwhile, Henrique inked a five-year extension with the Ducks worth $29.125 million, and he's been a steady scorer for Anaheim with 18 goals last season, appearing in all 82 games.
It seems unlikely that Vatanen will return to the Devils at season's end with Subban and Damon Severson locked up on the right side of the blue line for a combined cap hit of $13.16 million a year. The trade made some sense at the time, but it no longer looks like it worked out in favor of the Devils.
Grade: C+