From Crosby to Lundqvist, industry panel picks NHL all-decade team
Jamie Sabau / Getty Images
With the calendar flipping to 2020, theScore reached out to folks from across the hockey world to put together an NHL all-decade team for the 2010s.
The voting process
First, some important information regarding this subjective exercise.
The all-decade panel included two scouts, one video analyst, one statistical analyst, one coach, one broadcaster, and one journalist. In other words, six industry insiders - four of whom work for NHL teams - and myself, theScore's national hockey writer.
Each panelist was asked to rank this decade's top 12 forwards, top six defensemen, and top two goalies. Only the very best players of the 2010s deserved a spot on this hypothetical club; panelists were told to ignore typical team-building factors, such as handedness, chemistry, and salary.
Once all seven lists were in hand, average scores were calculated for each player.
The top NHLer on each positional ranking received a score of one, the second player a score of two, the third a three, and so on. Therefore, the lower a player's average score, the higher he'd appear on the team. A player selected by some panelists but not others received a score of 13 (forwards), seven (defensemen), or three (goalies) every time they were absent from a panelist's list. This standardized penalty helped keep the process simple and rankings fair.
Alright, let's check out the results and then review the squad.
The NHL's all-decade team
Forwards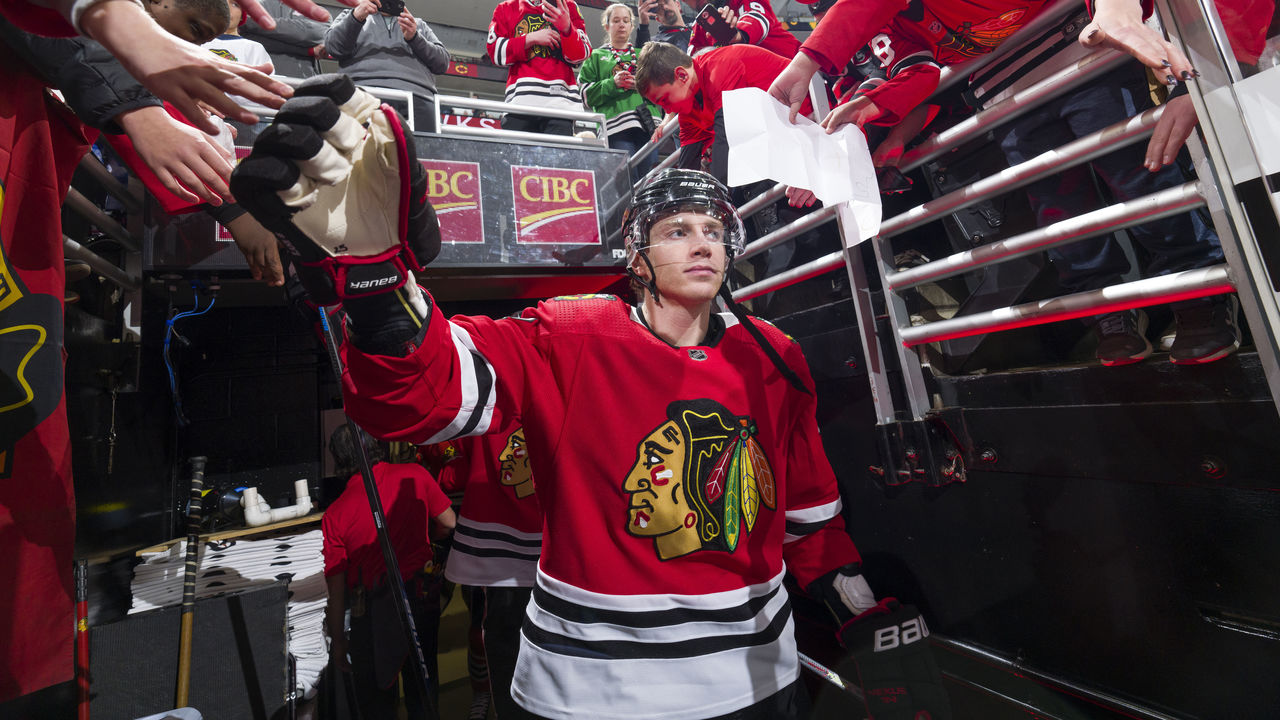 | RANK | PLAYER | AVERAGE |
| --- | --- | --- |
| 1st | Sidney Crosby | 1.3 |
| 2nd | Alex Ovechkin | 3.9 |
| 3rd | Patrick Kane | 4.1 |
| 4th | Connor McDavid | 5.1 |
| t-5th | Patrice Bergeron | 6.1 |
| t-5th | Evgeni Malkin | 6.1 |
| 7th | Steven Stamkos | 7.1 |
| t-8th | Claude Giroux | 10.3 |
| t-8th | Jonathan Toews | 10.3 |
| t-10th | Anze Kopitar | 10.6 |
| t-10th | John Tavares | 10.6 |
| t-10th | Pavel Datsyuk | 10.6 |
Just missed the cut: Martin St. Louis, Nicklas Backstrom, Aleksander Barkov, Nikita Kucherov
Also received votes: Ryan O'Reilly, Marian Hossa, Nathan MacKinnon, Taylor Hall, Corey Perry, Brad Marchand, Phil Kessel
Defensemen
| RANK | PLAYER | AVERAGE |
| --- | --- | --- |
| 1st | Erik Karlsson | 2.4 |
| 2nd | Duncan Keith | 3.4 |
| 3rd | Drew Doughty | 4.0 |
| 4th | Brent Burns | 4.6 |
| 5th | Victor Hedman | 4.9 |
| 6th | Zdeno Chara | 5.3 |
Just missed the cut: Kris Letang, Shea Weber
Also received votes: John Carlson, Mark Giordano, Alex Pietrangelo, Roman Josi
Goalies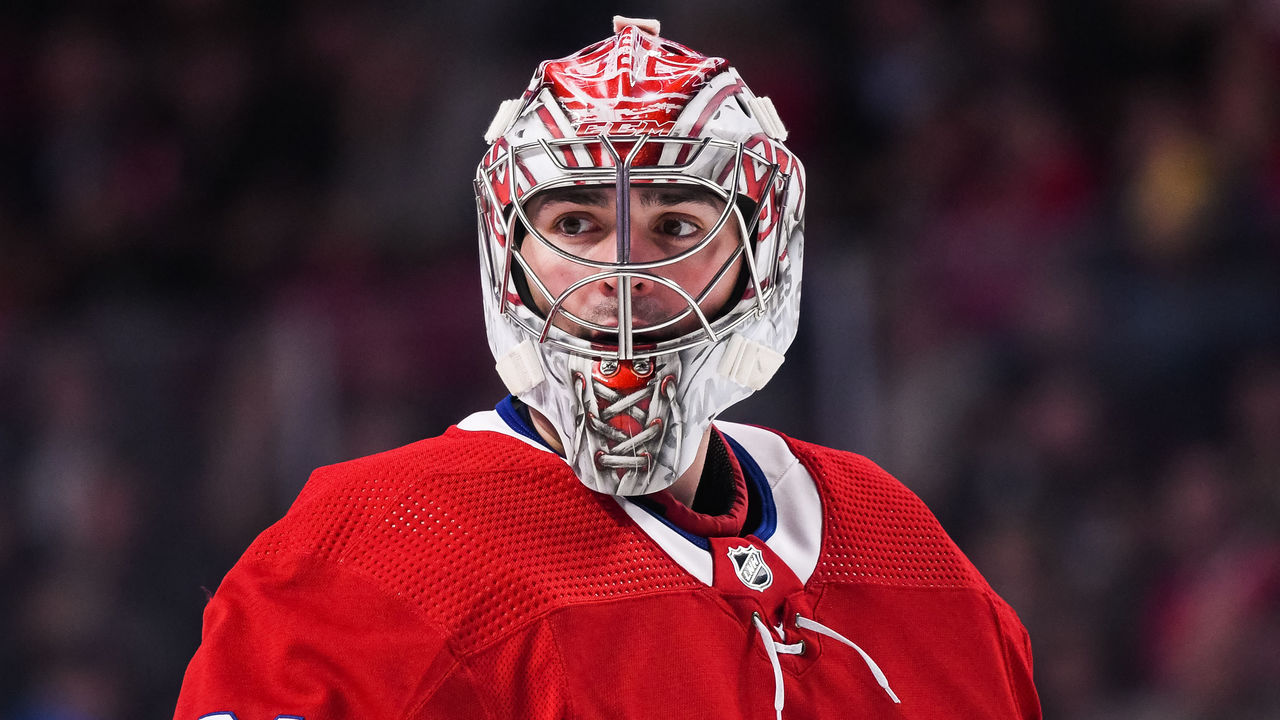 | RANK | PLAYER | AVERAGE |
| --- | --- | --- |
| 1st | Henrik Lundqvist | 1.4 |
| 2nd | Carey Price | 2.0 |
Just missed the cut: Marc-Andre Fleury
Also received votes: Tuukka Rask
The footnotes
Sidney Crosby was the least controversial player in this exercise. Six of seven panelists had the Pittsburgh Penguins captain in the No. 1 forward spot.
And why not? Despite missing chunks of the decade due to injury, Crosby is on pace to finish second to Patrick Kane in scoring in the 2010s - with 788 points in 630 contests - and is second to Connor McDavid in points per game at 1.25. He also collected a pile of team and individual accolades along the way - two Stanley Cups, two Conn Smythes, two Rocket Richards, two Lester Pearsons, one Hart, and one Art Ross - and was named a first-team All-Star three times.
McDavid, who could do some serious damage over the course of the next decade, entered the league roughly halfway through the 2010s. The 22-year-old superstar still made his way onto every panelist's list, though nobody seemed to agree on his placement, ranking him first, second, fourth, sixth (twice), eighth, and ninth among forwards.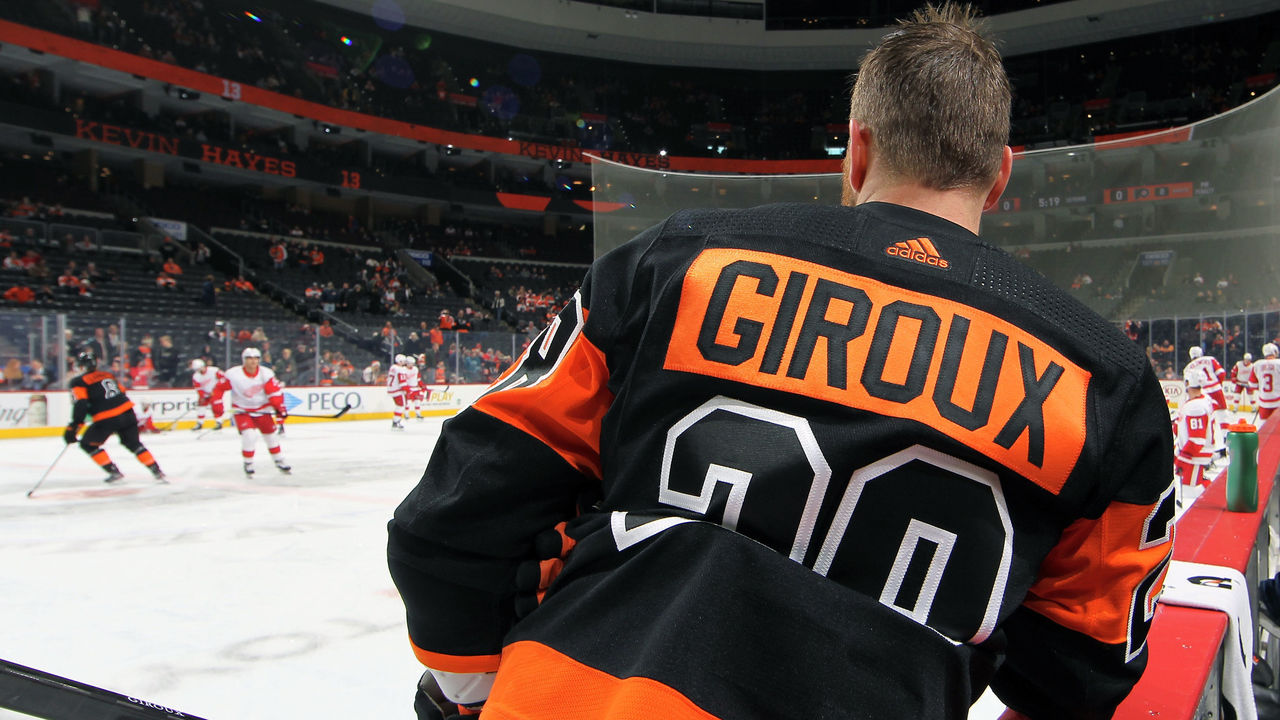 As for names that jump off the screen, Claude Giroux and Pavel Datsyuk qualify for different reasons. Giroux was sneakily effective throughout the decade. He's currently fourth in points and sixth in games played among all NHLers during the 2010s, yet he never won a Cup or an individual award. Datsyuk, meanwhile, was a wizard on skates - one of the best two-way forwards of all time - who last played in 2016. He barely made the top 12.
Martin St. Louis, with an average score of 11.4, was right behind Datsyuk. He even received a vote for the second-best forward of the decade, a bold choice considering he suited up for only 404 regular-season games and wasn't a first-team All-Star in any of his six seasons during the 2010s.
The submissions for the 12th-best forward were all over the place. Nicklas Backstrom earned three votes, while Nathan MacKinnon, Brad Marchand, Phil Kessel, and Alex Ovechkin all received one. Ovechkin, who cemented himself as one of, if not the best, goal-scorers of all time during the decade, appeared on all seven lists, ranking second (five times), fifth, and seventh.
On defense, there were no eyebrow-raising surprises. All six players on the team are household names. Erik Karlsson, the only blue-liner to win multiple Norris Trophies in the 2010s, definitely earned his spot as the No. 1 defenseman. With less than a week left in the decade, he sits first among blue-liners in total points, points per game, and first-team All-Star nods (four). Duncan Keith's three Cup wins are notable, of course, but his game has tailed off.
Panelists kept on the straight and narrow with their goalie selections. Henrik Lundqvist and/or Carey Price made all seven lists. Lundqvist, who had the same .919 save percentage as Price during the 2010s, picked up four votes for best goalie compared to the Canadiens netminder's two. Marc-Andre Fleury, a Cup winner in 2016 and 2017 and Cup finalist in 2018, claimed the other No. 1 vote, while Tuukka Rask - whose .921 save percentage this decade leads all goalies with at least 400 regular-season appearances - garnered one second-place vote.
The takeaways
It was fascinating to complete this exercise with six people who are so embedded in hockey but see the game through different lenses.
For instance, it's fair to suggest the coach has a bias toward two-way forwards. Datsyuk, Patrice Bergeron, Ryan O'Reilly, and Aleksander Barkov ranked third, fourth, seventh, and ninth, respectively, on his list. Theory: All of those hours spent watching video of the opposition and being at ice level for heated competition has given the coach a greater appreciation for the little things.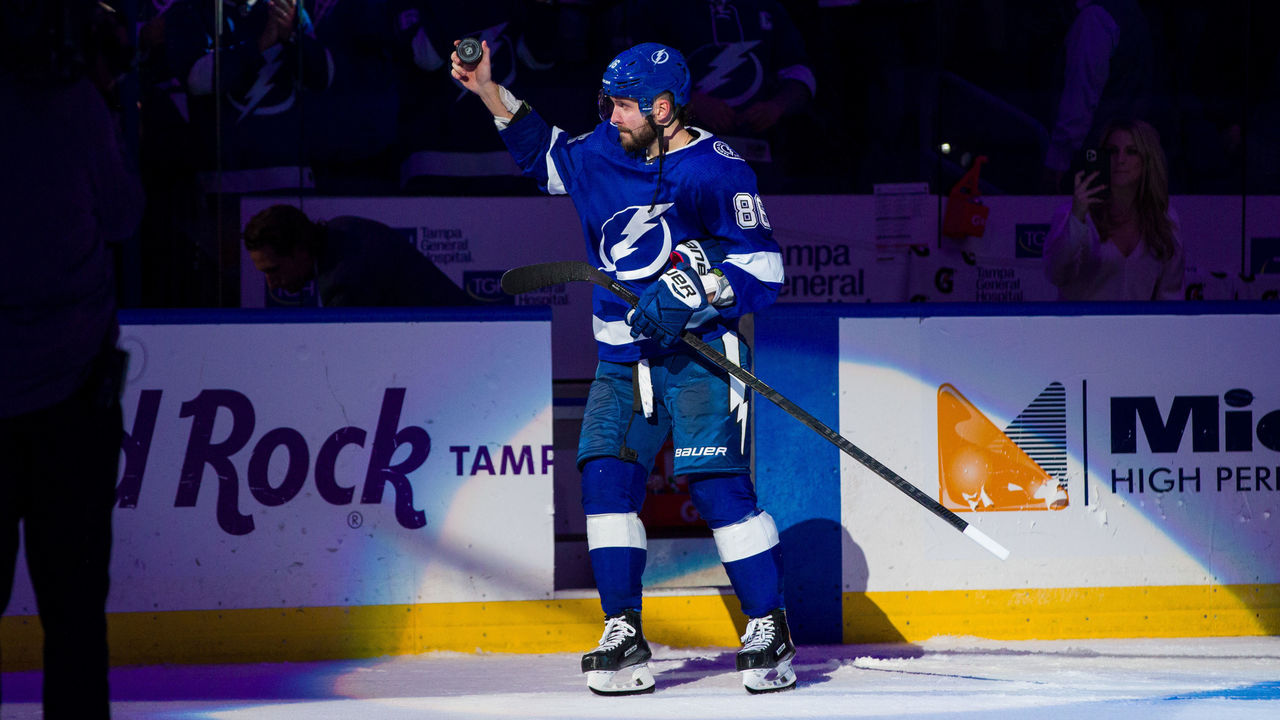 Recency bias might have factored into the process, too. The statistical analyst had Nikita Kucherov seventh on his forward list while the video analyst had Taylor Hall 11th. In the scope of the past few years, you could make the case Kucherov and Hall were ranked fairly. However, over the entirety of the 2010s, that's a hard sell. Then again, who's to say Giroux's consistency this decade is more impressive than short-term dominance? It's all about perspective.
Some more food for thought: While an all-decade club celebrates individual talent and success, nobody really cast aside team results. There's no doubt the stocks of Blackhawks, Kings, and Penguins players were boosted by their Cup rings. It makes you wonder how far up the list John Tavares could've jumped if his clubs had won more than one playoff series in the 2010s. Tavares is third in goals and sixth in points with less than a week to go. But the panelists ultimately placed him 11th among forwards - which seemed to fit.
Overall, it wasn't an easy exercise. The end product - filled with future Hall of Famers - is a remarkable group. For fun, here's a mock lineup of the all-decade team, which features a dream top forward line.
| LW | C | RW |
| --- | --- | --- |
| Ovechkin | Crosby | Kane |
| Stamkos | McDavid | Malkin |
| Tavares | Bergeron | Datsyuk |
| Giroux | Kopitar | Toews |
| LD | RD  |
| --- | --- |
| Keith | Karlsson |
| Doughty | Burns |
| Hedman | Chara |
Now, it's your turn to chime in. Feel free to comment below.
How did the panel do? Who did we nail? Who did we miss? What do you think of the mock lineup? And, most importantly, who would you have included on your NHL all-decade team?
John Matisz is theScore's national hockey writer.
Comments
✕
From Crosby to Lundqvist, industry panel picks NHL all-decade team
  Got something to say? Leave a comment below!