All it took was half a period with a healthy Mitch Marner.
Maple Leafs head coach Sheldon Keefe on Wednesday did what his predecessor, Mike Babcock, rarely dared to do during his tenure in Toronto: He paired center Auston Matthews with the fourth-year winger - who'd been sidelined by injury during the coaching change - and let the two franchise cornerstones mingle for a few even-strength shifts.
The Matthews-Marner Show was spotty in a 3-1 loss to the Colorado Avalanche, but that's beside the point. To Leafs fans, the mere sight of No. 34 beside No. 16 registered as a key moment. It represented change. For the past two weeks, Keefe's open-mindedness, which has included a willingness to tinker with line combinations mid-game, has been on full display, a stark contrast to Babcock's infamously rigid approach to running a bench.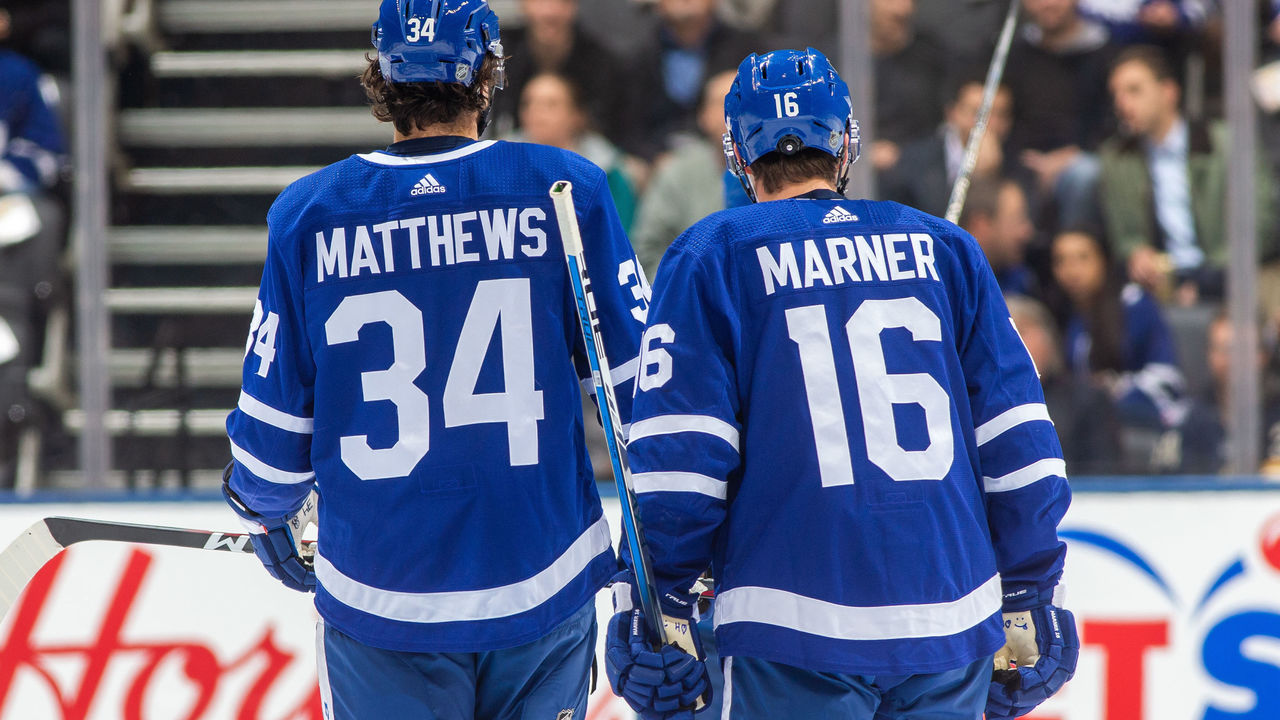 It's not all sunshine and rainbows, mind you. The Leafs have lost three of their last four games and own a 4-3 record under Keefe. All that said, as Toronto prepares for a four-game road trip starting Saturday, let's take a look at what's changed and what's stayed the same in the very early days of the Keefe era.
What's changed?
With Keefe at the controls, the 2019-20 Leafs look unshackled.
Where Babcock had the skill-laden club playing a more traditional, north-south brand of hockey, Keefe's preaching a style better aligned with the roster's strengths. The new guy has given players the green light to hold onto the puck for an extra second, attempt an extra deke, and generally move through the three zones of the ice as a mobile, cohesive five-man unit.
Keefe's system promotes regrouping when the situation warrants a reset. The rationale is simple: keeping the puck on a Leafs player's stick is better than dumping it into the offensive zone with no concrete retrieval plan. The rookie NHL coach also wants his defensemen to engage in the attacking side of the game by joining the play or handling the puck. Creativity is a major theme.
The clip below, pulled from Toronto's 5-3 win over Colorado on Nov. 23, is an example of Keefe's instructions coming to life. The offensive blue line is an area of the rink normally reserved for low-risk plays, like a dump-in or a point shot, yet the Leafs choose to cycle the puck horizontally. In a span of 10 seconds, Matthews, defenseman Justin Holl, winger William Nylander, and defenseman Jake Muzzin get at least one touch each as they collectively search for a prime shooting opportunity.
Being encouraged to play a possession-focused brand of hockey has undoubtedly been a breath of fresh air for the group, most notably defenseman Travis Dermott and wingers Ilya Mikheyev and Andreas Johnsson. All three of them thrive off constant puck movement and by filling space. Even in practice, there's been a strong emphasis placed on skill development. This switch has made coming to work more enjoyable for a squad built on general manager Kyle Dubas' philosophy of skill over brawn.
Simply having the GM and coach on the same page has resulted in fourth-line forward and Babcock favorite Nick Shore leaving the club via waivers, AHLer Pierre Engvall earning a regular spot in the lineup - and his first NHL goal - and a guy like Holl seeing his role change and his nightly workload increase. Holl, who dressed for only 11 games last year, has averaged 17 minutes a night under Keefe, an addition of nearly three minutes per contest. The big blue-liner has been deployed in a more defensive role, too, and he hasn't disappointed, posting some of the best underlying numbers on the team.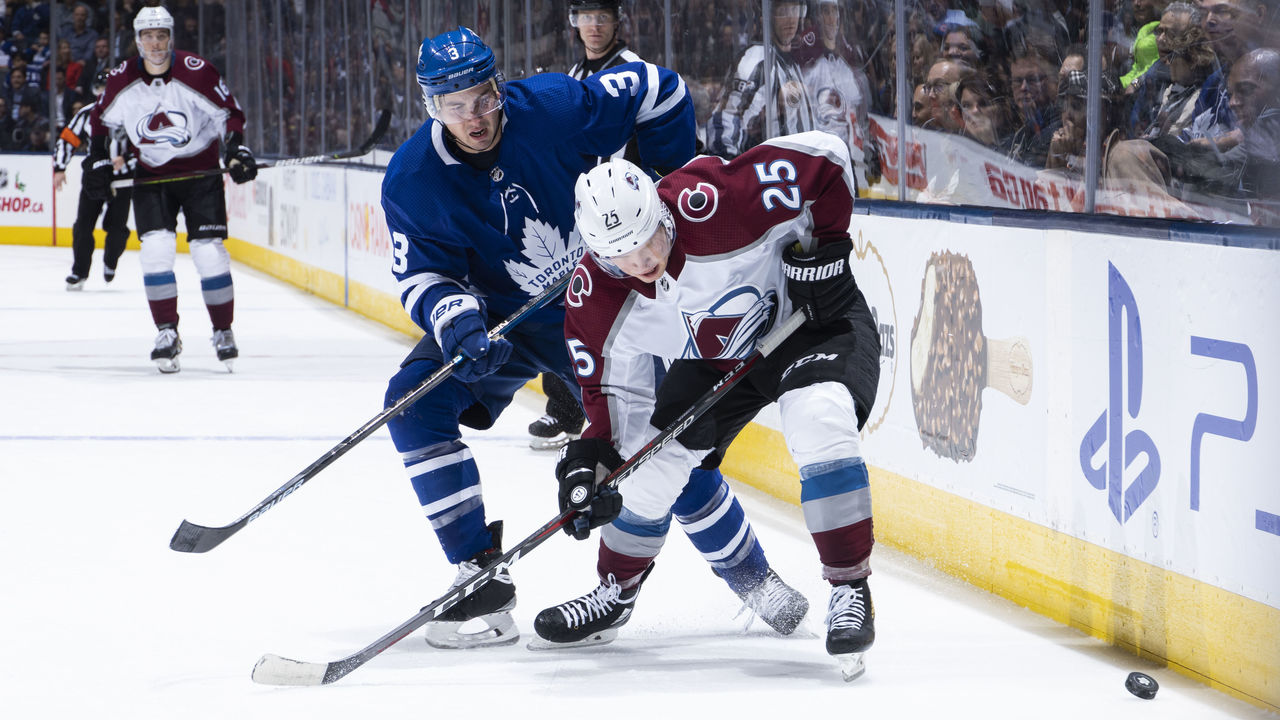 Also, it's fair to suggest Tyson Barrie was significantly miscast prior to Keefe's arrival. The dynamic defenseman was acquired by Dubas this past summer to complement Toronto's stacked forward group. Yet, under Babcock, he started only 58% of his five-on-five shifts in the offensive zone. Through seven games of the Keefe era, he's up to 71% and has bagged three goals in the process.
Keefe will have more opportunities for change in the coming days, weeks, and months, since he's only had Marner healthy for one game and has yet to have the injured Trevor Moore, a solid bottom-six contributor, available. The Leafs have rarely iced a completely healthy lineup all season, which has thrown a wrench into various personnel decisions.
One of the main issues the Leafs exhibited under Babcock was, as he used to say, "starting on time." Toronto scored only 37% of the first-period goals over a 23-game stretch with Babcock while surrendering the first goal of the contest 18 times. With Keefe, the sluggishness is less evident, as the Leafs have scored 90% of the first-period goals in seven games while surrendering the first goal just three times.
It's mighty early in the Keefe era, but clearly progress is being made.
What's the same?
For all the positives attached to Keefe's honeymoon phase, there have been a few hiccups.
The GM, coach, and players are working off the same playbook, yet old warts remain. The team is still on the outside of the playoffs; winning four of seven games hasn't gotten them closer to the postseason. They're now 30 games into an 82-game schedule. The urgency to win is increasing by the week.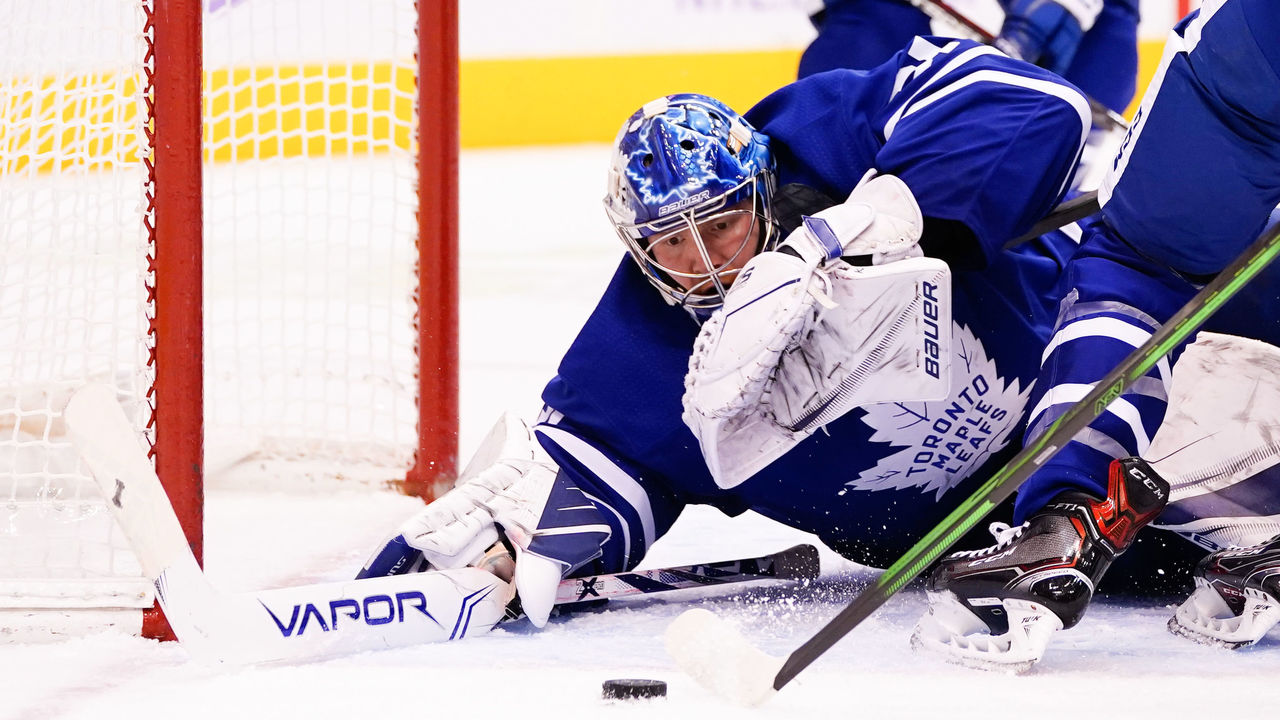 Toronto's backup goaltending problem remains. Michael Hutchinson owns a woeful .876 save percentage and has failed to record a win in six starts. Circumstances are so dire that Frederik Andersen asked Keefe to let him play both games in the club's most recent back-to-back set.
The Leafs' special teams have been solid yet unremarkable since the coaching change. Toronto's 15th-ranked power play has scored three times on 10 opportunities, and the penalty kill, ranked 26th, has allowed just two goals during the opposition's 16 power-play opportunities.
However, the Leafs coughed up a shorthanded goal Wednesday that proved to be the game-winner for Colorado, so it's difficult to hand out any gold stars for the special teams. Here's the cringeworthy blunder:
Attention to detail on the defensive side of the puck is one thing to keep an eye on. The 13-13-4 Leafs have wrestled with limiting turnovers all season long. Although turnovers are bound to happen when you possess the puck as much as the new-look Leafs, the team's running theme has been overlooking details, which was punctuated earlier this week during the "unacceptable" end to a 6-1 loss to the Flyers.
The NHL's official scorers counted 12 giveaways per game under Babcock. Keefe's tenure hasn't produced as many - 8.9 per game - but his keep-away style is a dangerous manner in which to operate. The possession-hungry Leafs need to be mindful of the consequences of playing a high-risk game.
The ability to manage that push-and-pull, balancing a creative style of play while trying to limit turnovers, is what's to be determined about this version of the 2019-20 Leafs. The adjustments made by Keefe make sense and, boy, is this team aesthetically pleasing. But the results must follow sooner rather than later.
John Matisz is theScore's national hockey writer.