'A different bird': AHL's Griffins cope with a shocking behind-the-scenes loss
Photo illustration by Nick Roy / theScore
GRAND RAPIDS, Mich. - The post-win ritual always began with a quick exchange of text messages between pranksters. Matthew Ford, the veteran captain of the Grand Rapids Griffins, would smirk to himself in the visitors' dressing room as a question beamed from his iPhone.
"Who should we pick on?" video coach Bill LeRoy would text following victories on the road.
After tapping out a short response, Ford and the rest of the AHL squad - players, coaches, staffers - would board the team bus and settle in for the long ride. The next stop might be another minor-league outpost. It might be home. No matter the destination, LeRoy had the stage.
"We'd start pulling out," Griffins head coach Ben Simon recalled, "and Billy would scream at the top of his lungs, 'Whoa, whoa, whoa! Stop the bus! Stop the bus!'
"The bus driver would be in shock and be like, 'What's wrong?' And one of the players would be like, 'What's wrong, Billy?!'" Then, it was time for LeRoy to ask the player that Ford had chosen: "Hey, did we remember to pack the two points?"
The punchline hit every time, with the player tabbed to "pack" those cherished standings points - a distinction considered a badge of honor - chuckling along too. "The whole bus," forward Dominic Turgeon said, "would go wild."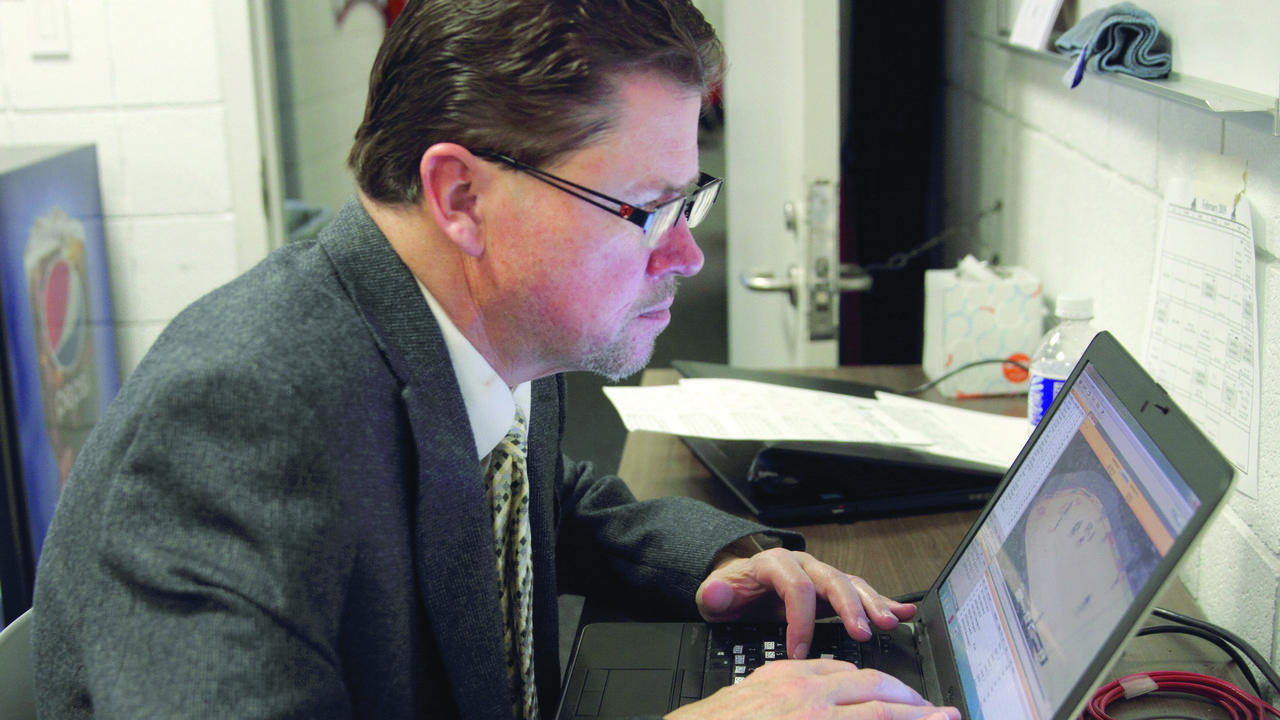 Over the past 11 days, reminiscing about that postgame bus ritual and other memories of the quirky LeRoy has helped members of the organization cope with the loss of someone largely unknown to the public but immensely valuable to the Griffins' inner circle.
LeRoy, video coach for the Detroit Red Wings' top affiliate since 2001, died on Nov. 1. The 56-year-old passed away in his Winnipeg hotel room ahead of the Griffins' weekend set against the Manitoba Moose. The cause of death has yet to be determined, though foul play has been ruled out. A diabetic, LeRoy had battled serious health issues for several years.
"Nothing can prepare you for this type of thing," general manager Ryan Martin said. Turgeon spoke for Griffins players, current and former, when he said: "He was family to us."
Bill LeRoy was never much of a hockey player. His brother, Tim, said a local men's league was the height of Bill's on-ice pursuits. He instead excelled at baseball, playing collegiately.
LeRoy also wasn't a typical hockey coach. Sure, he bore the title of "video coach" for 36 seasons - 18 with the IHL's Kalamazoo Wings and then 18 with the Griffins - but he was more of a video savant than a traditional coach, working efficiently behind the scenes. He kept a low profile.
"There were days you didn't even know he was there," said legendary coach Ken Hitchcock, who spent three years in Kalamazoo in the mid-1990s.
This cloak of relative anonymity allowed LeRoy to bring a fresh perspective to meetings. By nature, head coaches live almost exclusively in the moment, focused on the next game or practice. The guy manning a laptop in the bowels of the arena offered an alternative viewpoint.
"Billy always had his opinions, but we had to ask him. He always had his ears open," said Todd Nelson, the head coach who led Grand Rapids to its AHL title in 2017.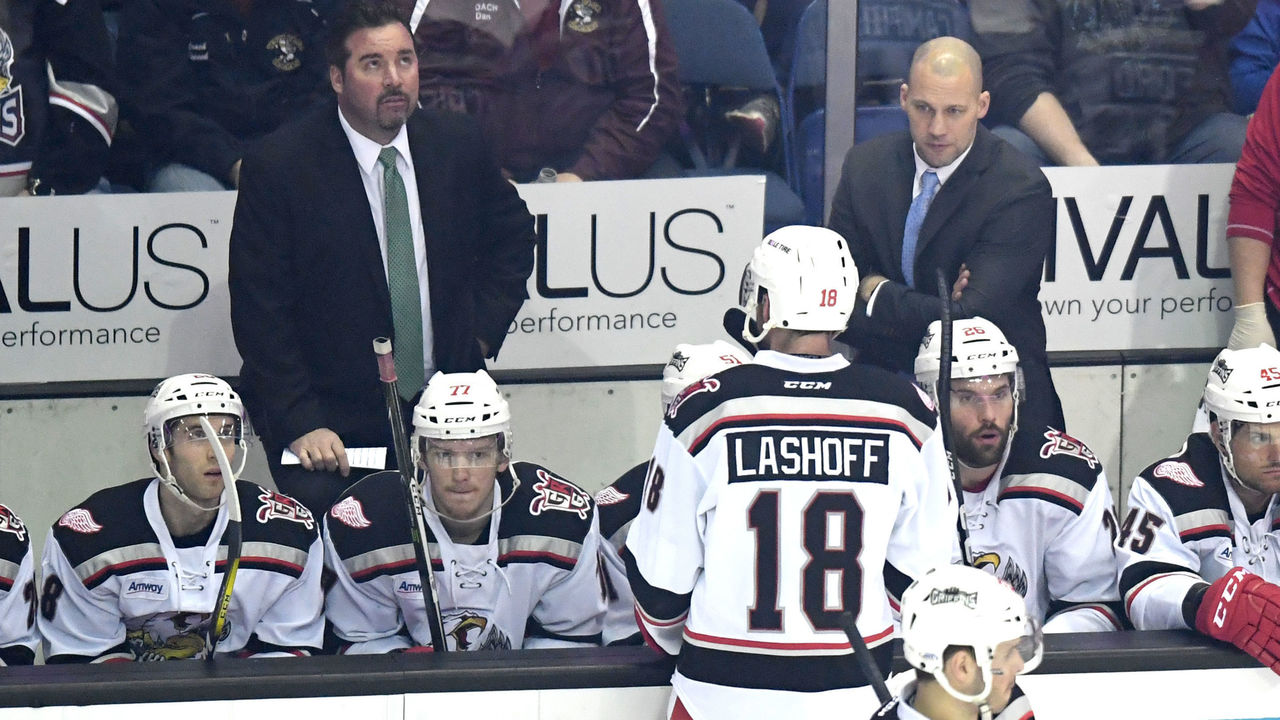 From age 20 to 56, LeRoy worked under 18 head coaches. Half of them - Hitchcock, Nelson, Curt Fraser, Kevin Constantine, Jim Playfair, Guy Charron, Claude Noel, Bruce Cassidy, and Jeff Blashill - graduated to the NHL. Grand Rapids is a model AHL club known for developing and nurturing both coaches and future Red Wings. The odd couple of LeRoy and equipment manager Brad Thompson became the through-line during countless personnel changeovers.
"He was always off my left shoulder. We're always together. And now, I'm a one-man wolf pack," Thompson said. "Even at the airport on the way home (from Winnipeg), I kept looking back. I'm always like, 'Billy, c'mon. Let's go, man! We've got to get going!' That was my job, to get him from Point A to Point B for 20 years."
LeRoy was "a different bird," as former Griffins player Daniel Cleary put it, and there's no shortage of stories to back up the claim. Thompson remembers a young LeRoy asking him for black spray paint on multiple occasions so he could add a shine to his shoes ahead of games. LeRoy's all-time practical joke involved leaving a dead fish in a hot hotel bed to get even with a staffer. "Got him," he dryly told Thompson after the deed was done.
Then there's the time a staffer caught LeRoy ironing his necktie with a coffee pot moments before a road game. "Billy leaned over, put his tie on the table, and put the coffee thing on his tie to iron it out," said Cleary, who's currently a development coach for the Red Wings. "And he wasn't doing it to be funny. That's him. He's just like, 'What are you looking at? I'm trying to iron my tie. What's your problem?' That's him." A grainy image of the act is part of Griffins lore.
Normally, hockey video coaches aspire to move up the ranks, with the ultimate goal of one day becoming a head coach. LeRoy had no such aspirations. "Bill had no interest in anyone else's job," Simon said with a laugh. "None. He came in and he was happy with what he did. He took pride in what he did. And he was good at what he did. This is what he loved to do."
LeRoy was best known for his meticulous work cutting live clips for the coaching staff to watch during periods. He also tracked faceoffs, scoring chances, and time on ice. "You don't realize what you have until it's gone," Simon said of LeRoy's impact on his job.
Brian Lashoff appeared in his first game with the Griffins when he was 18. Now 29, the defenseman is a trusted mentor for young players as Detroit undergoes a significant rebuild. LeRoy was there from Day 1 of Lashoff's tenure and, along with unsung heroes like Thompson, helped create a middle ground between the players and the coaching staff. Bonds grew organically.
"When we won a couple of (Calder) Cups with him, the look on his face is something you'll always remember," Lashoff said, choking up over the memories of 2013 and 2017. "The ovation the guys gave him when he got the Cup at the end, it showed how much he meant to us."
From conversations with more than a dozen of LeRoy's loved ones and colleagues, an overwhelming theme emerges: He was deeply satisfied with living an uncomplicated life. The man cared about his 21-year-old twin children, Tyler and Becca; his parents and brother; his girlfriend, Tami; his hockey team; and that's about it. "My brother," Tim LeRoy said, "was a simple person."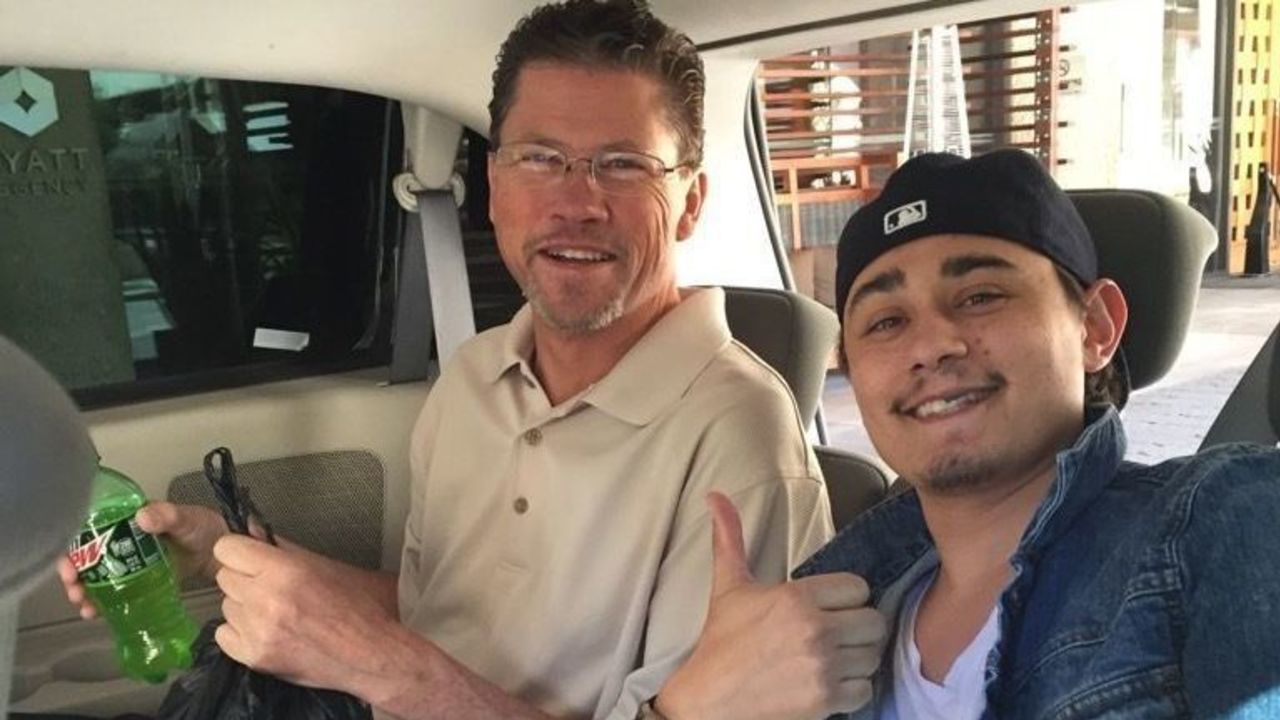 Selfless, too. A few years ago, after the Griffins had bowed out of the playoffs, Martin received a handwritten note from Bill LeRoy. The letter to the GM asked if it would be OK if LeRoy donated his playoff bonus to Simon, who at the time was earning only a small stipend as the newest assistant.
"He knew how much Ben meant to the team, how many hours he had put in, and I just thought it was an unbelievable gesture," Martin said. "I called him up personally, told him, 'That bonus was meant for you. But I appreciate that you recognize what Ben's done.' It showed his character."
A couple of weeks before he died, LeRoy purchased Joe Hicketts' fantasy football team. The Griffins were on the road in Texas when the video coach and defenseman completed the transaction. Almost immediately, the other players in the league pounced, sending LeRoy wild trade proposals.
He didn't bite, but the non-hockey banter benefited everyone. It's the kind of thing that bonds co-workers into family. And then, one Friday in Manitoba, he vanished from their lives.
"Initially, it was just such a shock," forward Matt Puempel said. "You see this person, you have a relationship with them, and you saw them 10 hours earlier or 12 hours earlier. They're on the trip with you, in the same hotel only a few floors apart, and then you hear about this tragedy."
The Griffins are still dealing with the loss and trying to move forward as they await funeral details. Puempel, who made a habit of catching up with LeRoy while coaches held penalty kill sessions with teammates, now sits alone with his thoughts. Ford isn't used to walking by the coaches' room at Van Andel Arena and seeing LeRoy's empty desk and chair. Turgeon misses joking around with LeRoy, a stats guy, about his faceoff numbers.
There are no immediate plans to fill LeRoy's role. "We are going to take some time to let things settle down," Simon said. "Then we will evaluate and see what our needs as a staff are."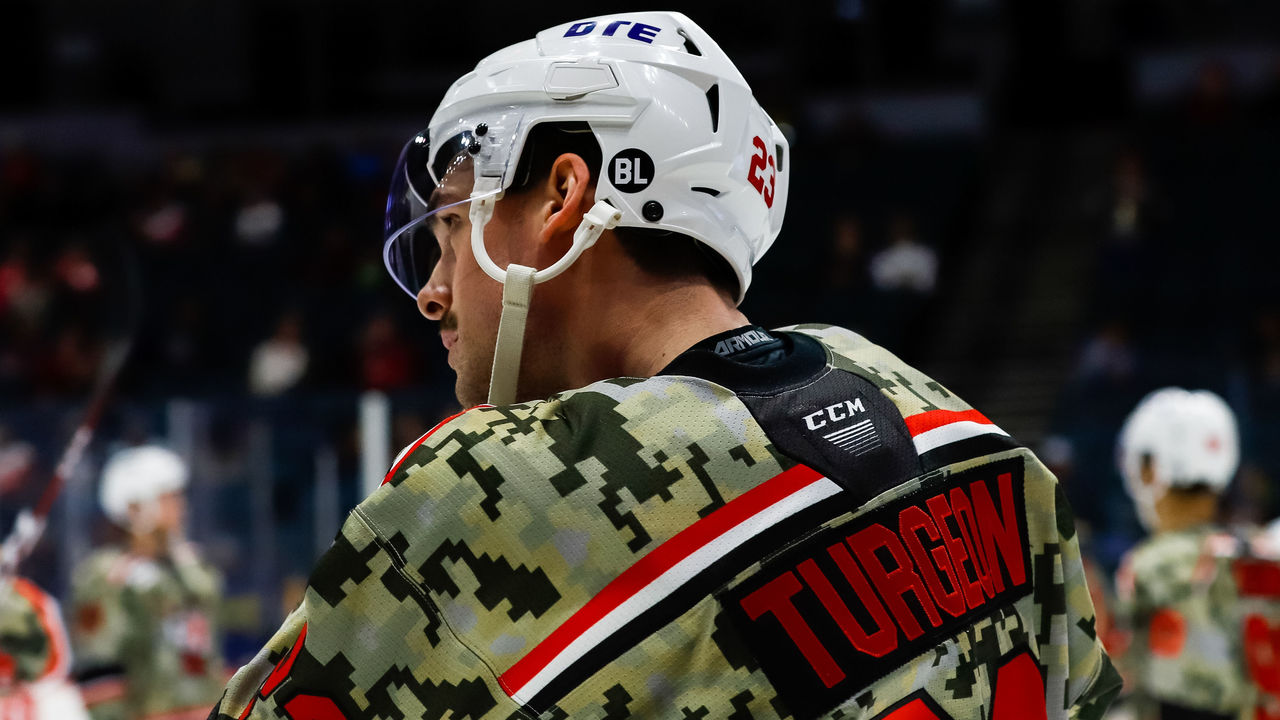 Tim LeRoy, who's the equipment manager for the Columbus Blue Jackets, says his brother suffered from various health issues relating to diabetes. Without complaining, he endured kidney and pancreas transplants, a heart surgery, and multiple procedures on his eyes and feet.
Through it all, the Griffins remained a part of his life. A part of his being.
With the LeRoy family in attendance this past Friday, the Griffins honored Bill and then beat the Toronto Marlies 4-1. Players donned "BL" helmet stickers while staffers wore matching patches on their jackets. The 7,000-plus inside Van Andel Arena paused for a moment of silence before puck drop.
"We miss you, Billy," PA announcer Eric Zane said. "But don't worry, we'll always remember to pack the two points."
John Matisz is theScore's national hockey writer.
Comments
✕
'A different bird': AHL's Griffins cope with a shocking behind-the-scenes loss
  Got something to say? Leave a comment below!