Current broadcaster and former star NHL forward Jeremy Roenick weighed in on current contracts in the league and implied they're being handed out to players who have yet to earn them.

Former NHL pest Matthew Barnaby chimed in to make another sweeping generalization about the difference between the modern game and that of their era.

Outspoken agent Allan Walsh responded to Roenick's tweet with some rather pointed criticism.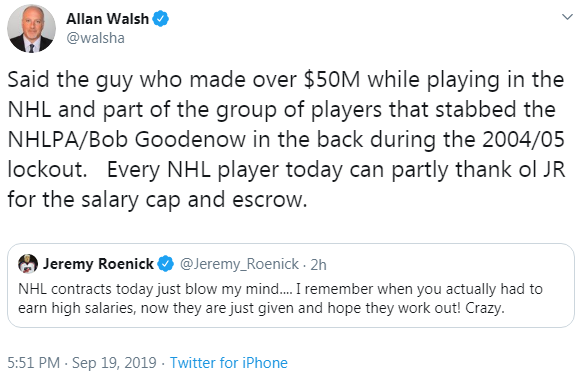 Roenick made $53,835,000 in total base salary during his 20-year NHL tenure, including a combined $33.94 million from 2001-02 through 2005-06, during which he scored 76 goals in 274 games - an average of 19 goals over the four campaigns.