Exhale, Leafs Nation; the great standoff has ended.
Mitch Marner is a very rich young man and the Toronto Maple Leafs have a long-term commitment from one of the best hockey players on the planet. That's the stripped-down, unemotional truth of Friday evening's $65.4-million news dump.
The Marner-Leafs soap opera is over and both sides, generally speaking, got what they wanted without causing too much damage to egos involved, the on-ice product, or the fan base. It's now go time for the franchise. As the preseason ramps up, the business of hockey can finally be set aside for another day.
Marner's six-year extension worth $10.9 million annually is front-loaded. And, in signing on through the 2024-25 season, the 22-year-old forward is now scheduled to become an unrestricted free agent at 28.
Here's the breakdown of Marner's earnings - base salary and signing bonus paid out on July 1 - for each year of the pact, according to PuckPedia.
| Year | Base | Bonuses |
| --- | --- | --- |
| 19-20 | $700K | $15.3M |
| 20-21 | $700K | $14.3M |
| 21-22 | $750K | $9.608M |
| 22-23 | $750K | $7.25M |
| 23-24 | $750K | $7.25M |
| 24-25 | $750K | $7.25M |
The extension makes Marner the NHL's seventh-highest-paid player for the 2019-20 season. In terms of cap hit, he now lives between $11-million teammate John Tavares and a trio of stars - Jonathan Toews, Patrick Kane, and Carey Price - making $10.5 million. In short, the 94-point forward who grew up in the sprawling Toronto suburb of Markham is in good company.
Now, although Marner's a terrific, dynamic winger who plays in all situations, he's probably being overpaid by $1 million to $2 million in the short term. (This is what happens when a team's brass pushes for more years, and a player's camp digs its heels in on more money). If Marner can become a 100-point driving force on a consistent Stanley Cup-contending squad, that annual hit will look beyond reasonable by the second or third year.
Based on Marner's skill set and resume, the deal is a fairly safe bet.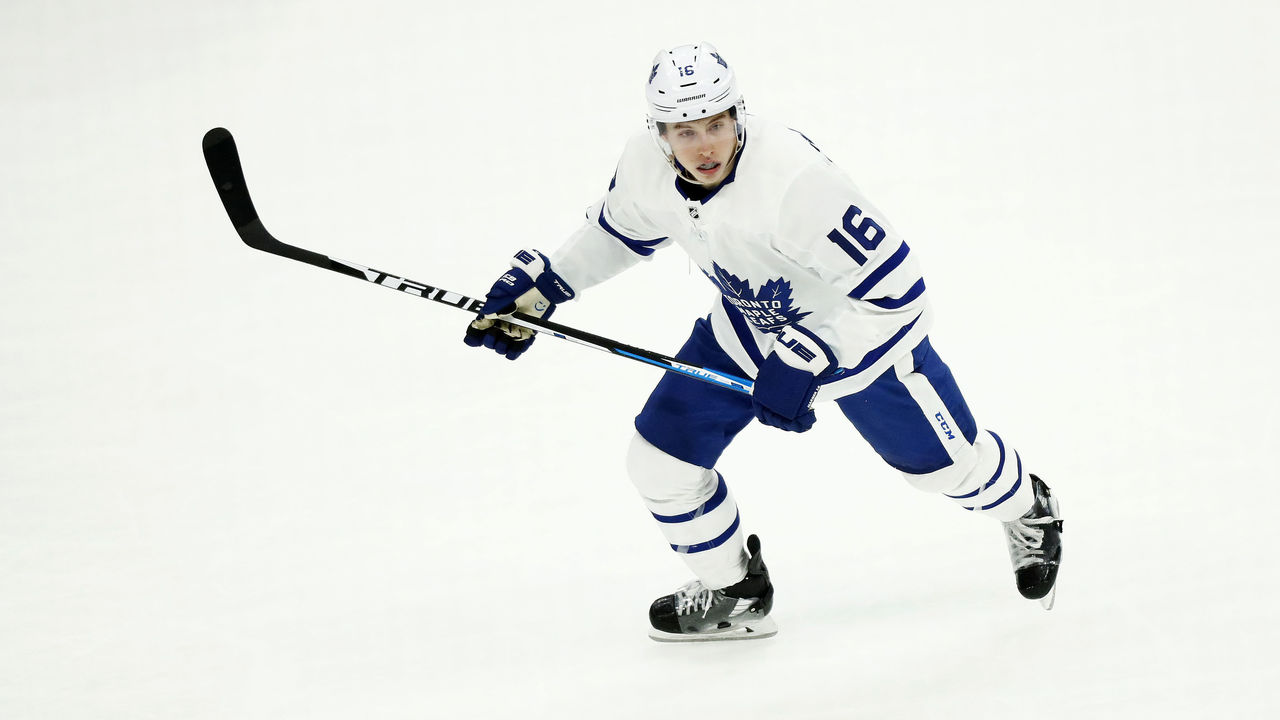 The cap hit works for the Leafs because the books have been carefully constructed for it to work. General manager Kyle Dubas proclaimed last July that he would sign Auston Matthews, Marner, and William Nylander, and after countless discussions, he's done just that. It wasn't easy - two of three deals were partially negotiated in public, Nylander's shortened 2018-19 season proved fruitless, and Matthews has one of the most player-friendly contracts in hockey - but everything is now in place. Dubas, for all intents and purposes, accomplished what he set out to do.
Head coach Mike Babcock has an embarrassment of riches at his disposal, which, although not a new development, is amplified now. The Leafs' nucleus is firmly six players deep - forwards Matthews, Tavares, Marner, and Nylander, defenseman Morgan Rielly, and goaltender Frederik Andersen - and all six are under contract for at least the next two seasons.
With that stability, the pressure's on Marner and Nylander to perform to their paychecks, Matthews to stay healthy and keep scoring at a near-historic rate, Babcock to make the right coaching decisions, and Dubas to work his magic around the fringes of the roster in order to support the expensive core.
In more ways than one, Toronto will act as an interesting case study moving forward. For starters, how will paying a select few players massive amounts of money affect roster construction? Will there be enough dough to go around to make everyone happy in the chase for a Cup?
Toronto's four highest-paid players will account for roughly 50% of the $81.5-million cap in '19-20. Eleven players on the current 23-man roster are earning $925,000 or less. That's an incredibly top-heavy payroll.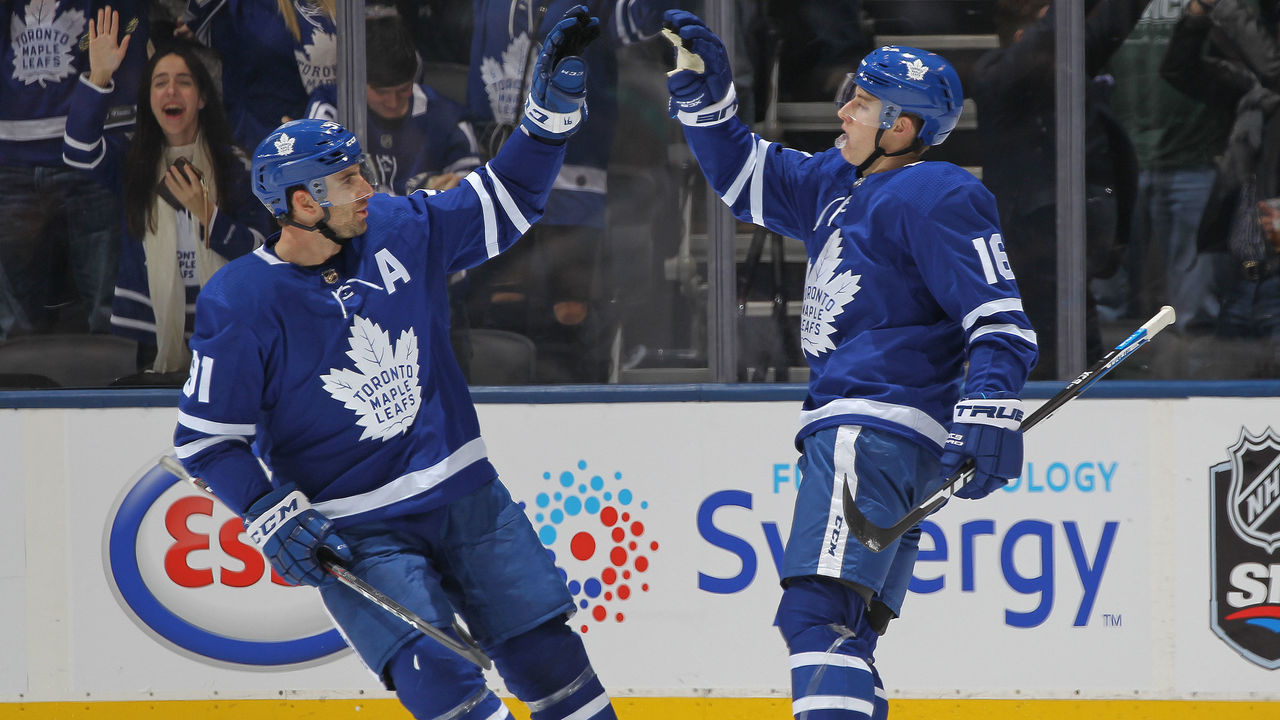 The Leafs have now locked up not one, not two, but three high-end players coming off entry-level deals. Just about every NHL team has one high-end kid - maybe two. But three - with so much cash and so much term committed to each of them - is rare and, frankly, an excellent problem to have. The Leafs should consider themselves lucky.
Then there's the staggering of expiration dates. The contracts for Matthews and Nylander are up following the 2023-24 season, while Tavares and Marner can test free agency a year later. Ideally, the Leafs likely would have wanted all four attached to a different free-agent class. Dubas did OK, since spreading these future issues over two years is not the worst-case scenario.
All of this would be cause for concern if the four players being handed the keys weren't all under 30, ultra-talented, tailor-made for the modern NHL, and extremely motivated to win the franchise's first Cup in 50-plus years. Overall, the Leafs are in tremendous shape relative to the past few decades.
On Friday, they got some distracting business out of the way prior to the opening game of the exhibition schedule. That should be celebrated, regardless of the financial commitment.
The Leafs also finalized something else. Their Cup window is officially set at four years. It could prove to be longer, but that's the baseline right now. Now, onto the hockey.
John Matisz is theScore's national hockey writer.