Among all the positions in hockey, there's no question goaltenders take the longest to realize their potential. With so much uncertainty in the crease, it can be tricky to land two proven netminders come fantasy draft day.
Sometimes an increase in opportunity or a change of scenery is all a goalie needs. The following talents could be ready to take the next step in 2019-20 and deliver their best seasons yet.
Philipp Grubauer, Avalanche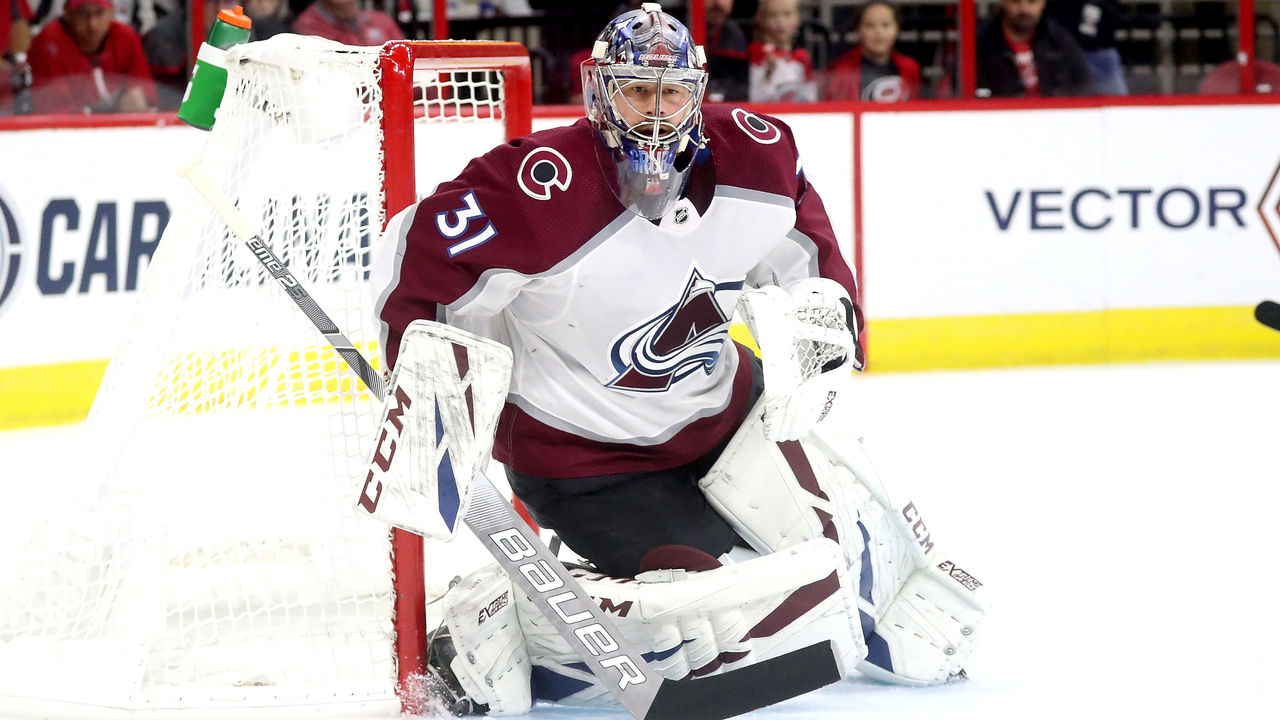 Grubauer looks to ride the momentum from last season's incredible playoff run into 2019-20. The 27-year-old proved he's capable of handling the starting role after stifling the top-seeded Calgary Flames in Round 1 and helping the Avalanche come one win shy of the Western Conference Final.
Sporting a 61-40-16 record, a 2.39 goals-against average, and a .921 save percentage for his career thus far, Grubauer has always posted quality numbers. But playing backup to star netminder Braden Holtby with the Washington Capitals denied the German netminder the opportunity to showcase his talent on a nightly basis.
Colorado looks poised to take a step forward in 2019-20, which should translate to a steady dose of wins as Grubauer projects for his largest workload yet.
Juuse Saros, Predators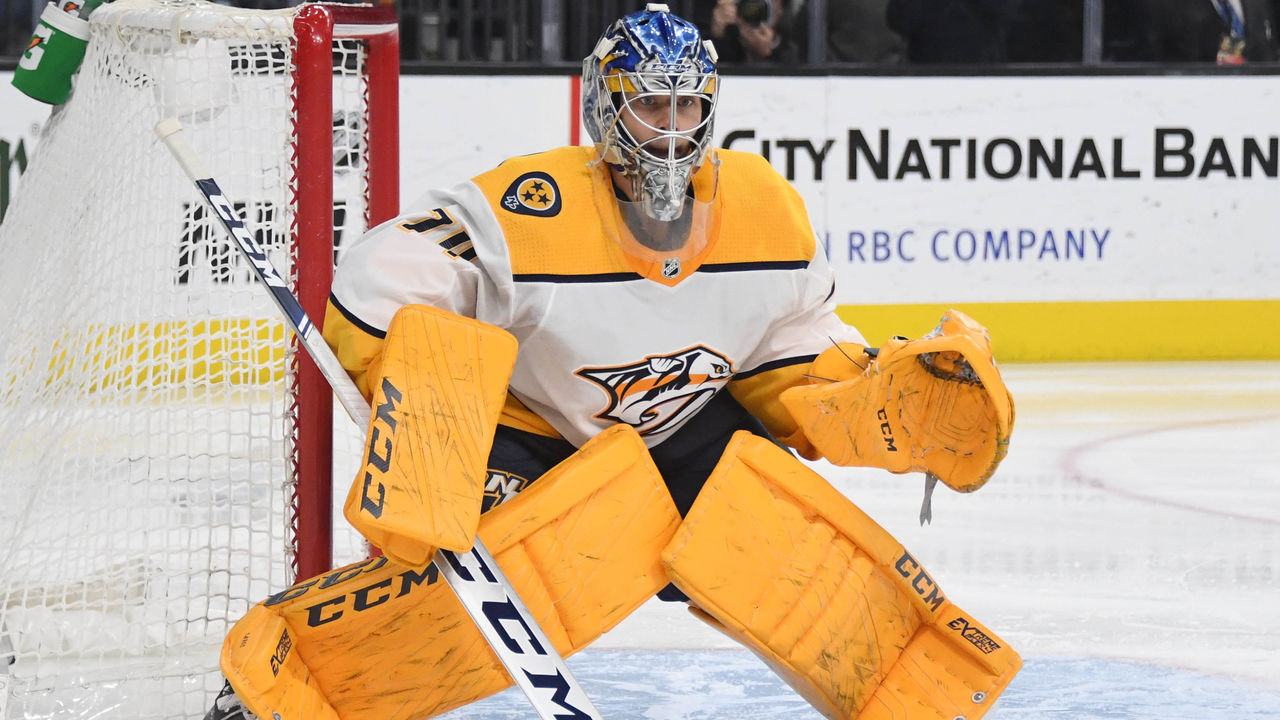 Saros enters the season after notching a career-high 17 wins in 27 starts for the Predators in 2018-19. His early-career numbers (38-24-12 record, 2.49 goals-against average, .920 save percentage, and seven shutouts in 79 NHL appearances) suggest the 24-year-old could be a starting goaltender at the NHL level - he's just been stuck playing behind 2018 Vezina Trophy winner Pekka Rinne.
The 5-foot-11 Saros should continue to carry more weight this year with Rinne turning 37 in November. The young Finn has seen his starts increase in each of the last three campaigns, while Rinne has seen a decrease over four straight. Expect that trend to continue as more teams adopt a platoon-style system between the pipes - especially after Nashville's disappointing first-round playoff exit last season.
Semyon Varlamov, Islanders
The Islanders were one of the league's biggest surprises last season. Head coach Barry Trotz implemented a defensive system that allowed netminders Robin Lehner and Thomas Greiss to flourish, and Varlamov looks to follow suit after a subpar 2018-19 campaign in Colorado.
Trotz's club allowed the fewest goals in the league and ranked first in shutouts last year. The Islanders' strong defense core remains intact for 2019-20 and should provide Varlamov with plenty of support.
Greiss and Lehner split time between the pipes last season, and though it's likely the Islanders will run a platoon system once again, the four-year, $20-million contract Varlamov inked with the team this summer suggests he'll receive a majority of the starts.
Elvis Merzlikins, Blue Jackets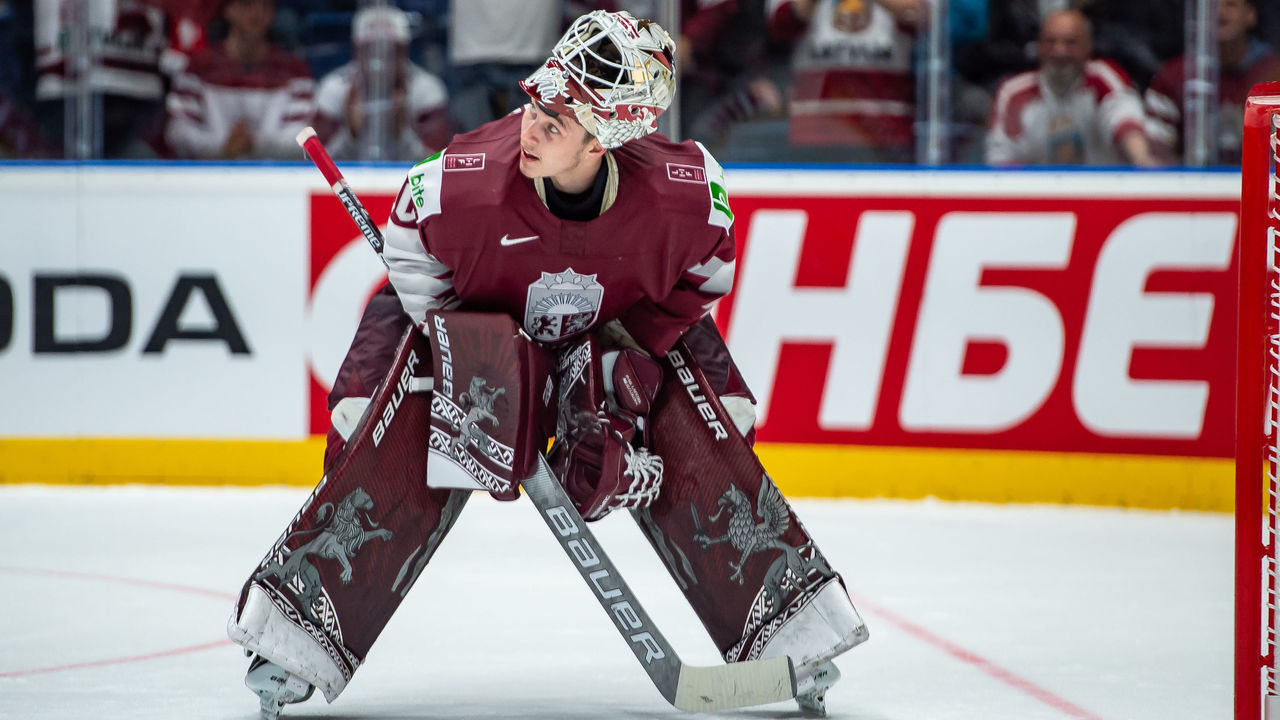 Merzlikins is a high-risk pick who could yield a big reward. The 25-year-old doesn't have a minute of NHL experience, but he's been projected as the Blue Jackets' goalie of the future ever since the club selected him in the third round of the 2014 NHL Draft.
The 6-foot-3 netminder posted a 2.78 goals-against average and .914 save percentage in five games for Latvia at the World Championships in May. Considering his limited experience competing against NHL talent, Merzlikins held his own playing behind a relatively weak roster.
Columbus head coach John Tortorella has made it clear that Joonas Korpisalo will assume starting duties to begin the season. But, as we're reminded every year, things can change quickly in the NHL. Any number of factors can combine to create opportunity for a young netminder, and we saw two rookie goalies burst onto the scene just last season in Carter Hart and Jordan Binnington.