TORONTO - Mike Babcock is tired of being slapped around.
The Maple Leafs bench boss is proud of his squad's transformation over the past four seasons but could most definitely do without a fourth opening-round playoff exit. Three times is plenty, thank you very much.
"Let's be honest: We're a really good team in the National Hockey League," Babcock said during his first official media availability of the 2019-20 season. "It's taken us some time to get here, but now we're a team where we feel like we have an opportunity (to go on a deep playoff run) each year.
"All of those little slappings help you grow," he added, referring specifically to the Leafs' consecutive series losses to the Boston Bruins. "All you gotta do is look at teams that win."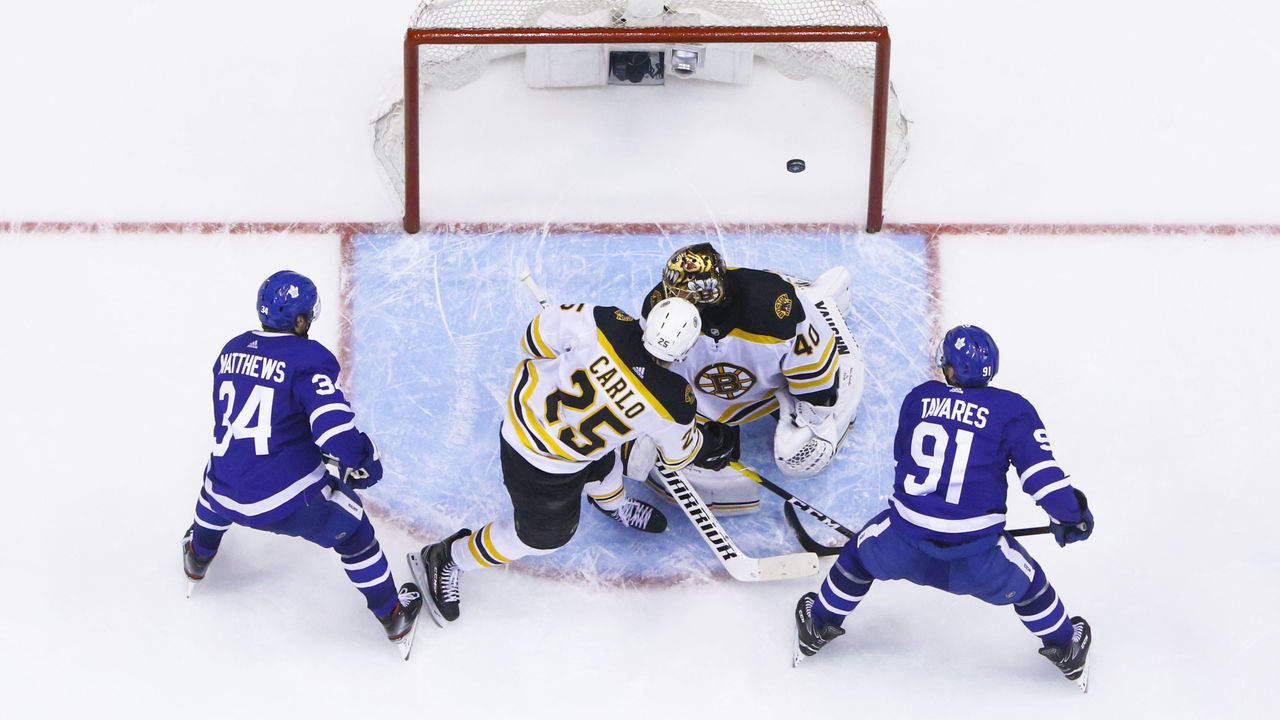 Babcock's sentiment was shared by several Leafs personnel Thursday, as the coach, general manager Kyle Dubas, and select players met with the media ahead of the preseason. Evidently, a group of this caliber, with its abundance of star power, has no excuses in Year 5 of the Babcock era.
The weird thing is, for how good the Leafs look on paper, so much is up in the air. Understandably, Mitch Marner's contract standoff has been sucking up all the preseason oxygen. (For what it's worth, Dubas said Thursday that he's hopeful team and player can find common ground on an extension before Toronto's regular-season opener Oct. 2.) Yet, there's a slew of other question marks swirling around the Leafs.
Who will the powers that be tap for the captaincy? How much will Babcock rely on his backup goalies to keep starter Frederik Andersen fresh? What kind of impact will incoming assistant coaches Paul McFarland and Dave Hakstol have? Will William Nylander rebound from a tumultuous 2018-19 and play to his potential?
While the above questions are legitimate, there are actually more timely matters to ponder over the next few weeks. (Yes, there's plenty of intrigue with this team.) After Marner, here are the four biggest questions facing the Leafs:
How improved are the top 2 pairings?
Of the six defensemen Babcock dressed for last year's final game, only two - Morgan Rielly and Jake Muzzin - are scheduled to line up opposite the Ottawa Senators on opening night.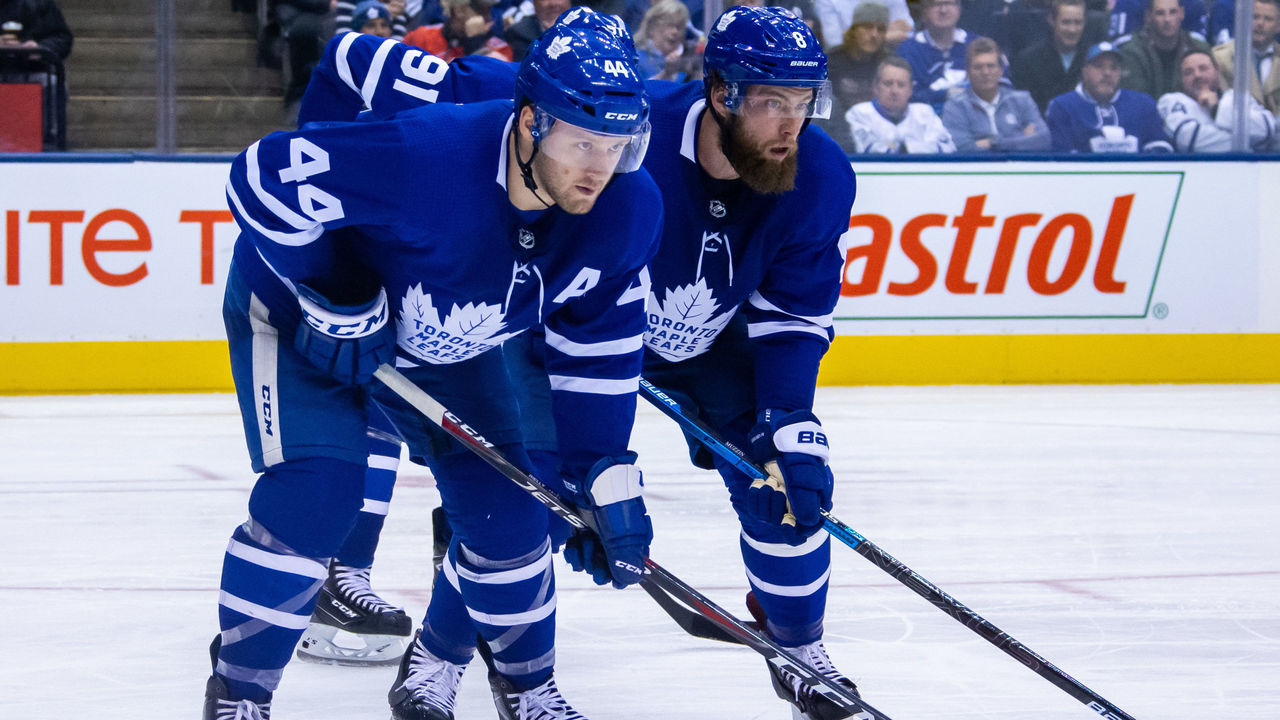 Nikita Zaitsev and Ron Hainsey play for the Senators now, Jake Gardiner is a Carolina Hurricane, and Travis Dermott is expected to miss the first 12-14 games with a shoulder injury.
Helping to replace the departed blue-liners are 28-year-old Tyson Barrie and 25-year-old Cody Ceci, both of whom were acquired via trade and are set to become free agents next summer. To start camp, the top two pairings are left-handed Rielly with righty Ceci, and lefty Muzzin with right-handed Barrie.
Babcock mentioned the benefit of matching handedness, and how well the offensive minds of Rielly and Barrie should blend with the defensive sensibilities of their respective partners. On the surface, it's a nice mix.
The changes, of course, don't guarantee better goal suppression.
"One of the things we've got to improve most is playing in our own zone," Babcock said. "When you look at it, and where we are strength-wise in the league, offensively, we're better than we are defensively."
Barrie, a puck-mover capable of putting up 50-60 points a year, is certainly an upgrade on Zaitsev and Hainsey. He'll be a treat to watch. Ceci, who was much maligned by Ottawa fans, will benefit from Hakstol's tutelage, Babcock says, and "is just scratching the surface" as an NHL defenseman.
It's fair to say this top four, which isn't the league's best but absolutely above average, is better suited for the modern game than last year's iteration.
"I don't know if we're improved yet. I guess we'll find out during the season," Rielly said, before tacking on a more definitive opinion: "I think the way that those guys can move, the way that they can move the puck, it's a step in the right direction, for sure."
What's happening with the wingers?
Auston Matthews' wingers will likely be Andreas Johnsson and William Nylander to start the season. After that, all bets are off, with the Leafs' forward group in a state of flux.
John Tavares is missing both of his regular linemates. Marner - Tavares' playmaking partner in crime who helped him hit a career-high 88 points last season - is unavailable until further notice, and puck-retriever Zach Hyman is nursing a knee injury and probably won't be ready for the opener.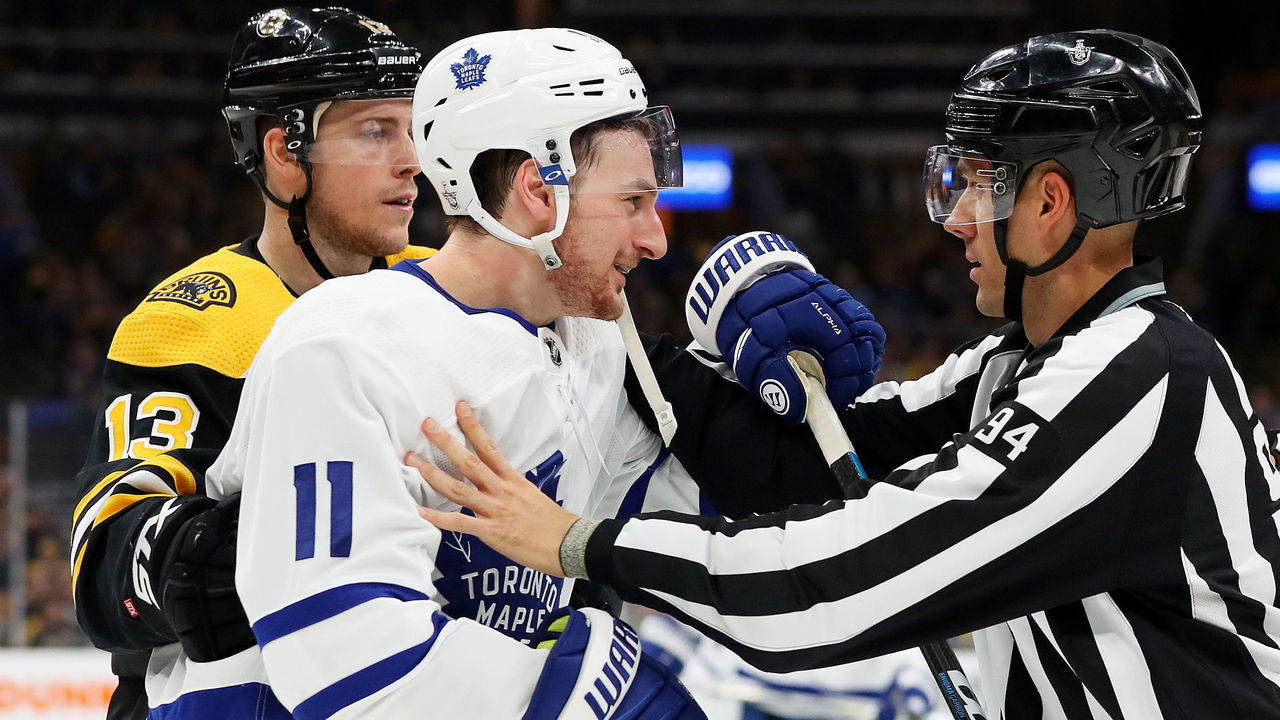 Babcock had Kasperi Kapanen penciled in as a winger on the third line now centered by Alexander Kerfoot. However, the Finnish speedster has been elevated all the way up to the top line beside Tavares. Meanwhile, the departures of Connor Brown and Tyler Ennis have left the fourth line bare of wingers.
Former KHLers Ilya Mikheyev and Nick Shore, AHL grads Trevor Moore and Jeremy Bracco, former Minnesota Wild wingers Matt Read and Pontus Aberg, former Winnipeg Jet Nic Petan, and former New Jersey Devil Kenny Agostino form an eclectic group of pros jockeying for attention and a full-time NHL gig.
This all means Tavares, Kerfoot, presumptive fourth-line center Jason Spezza, and Babcock favorite Frederik Gauthier could skate with a revolving door of wingers over the course of the preseason, which includes training camp in Newfoundland and eight exhibition games. Let the competition begin.
Who's going to fill the bottom of the roster?
On top of the holes at wing and backup goalie, Toronto also lacks a defined third defensive pairing as the Leafs' depth was overhauled this offseason.
"We've got a big job here. This is as much change as I've seen since I've been in the National Hockey League," said Babcock, who's been behind an NHL bench for 16 seasons since 2002-03.
Dermott, let's not forget, will eventually be the left-side defenseman on the third pair. The sixth and seventh spots, on the other hand, seem up in the air.
Jordan Schmaltz and/or Ben Harpur, formerly of the St. Louis Blues and Senators, respectively, might make sense. Top prospects Timothy Liljegren and Rasmus Sandin will get a long, hard look, too, but may not be ready for the big time. And there's always Justin Holl and Martin Marincin, two NHL/AHL tweeners Babcock already knows quite well from years past.
Some food for thought: Thirteen players on the Leafs' current 23-man roster are each earning less than $1 million in 2019-20. By comparison, the defending Stanley Cup champion Blues have six players earning south of $1 million on their 24-man roster, while the stacked Tampa Bay Lightning have eight within their 21-man group.
Most fans wouldn't change that dynamic for the alternative - nothing wrong with paying your stars, right? But it's become very clear that Toronto is a team that'll be forced to flip the bottom of its roster on its head every offseason or two.
Will Matthews' usage remain an issue?
It's the storyline that won't go away until the results show.
Matthews, the projected next captain of the Leafs and arguably the club's best player, met privately with Babcock for the second summer in a row. Fresh off a Game 7 loss against Boston in which Matthews controversially played 18 minutes and 48 seconds, ice time was once again a topic of discussion.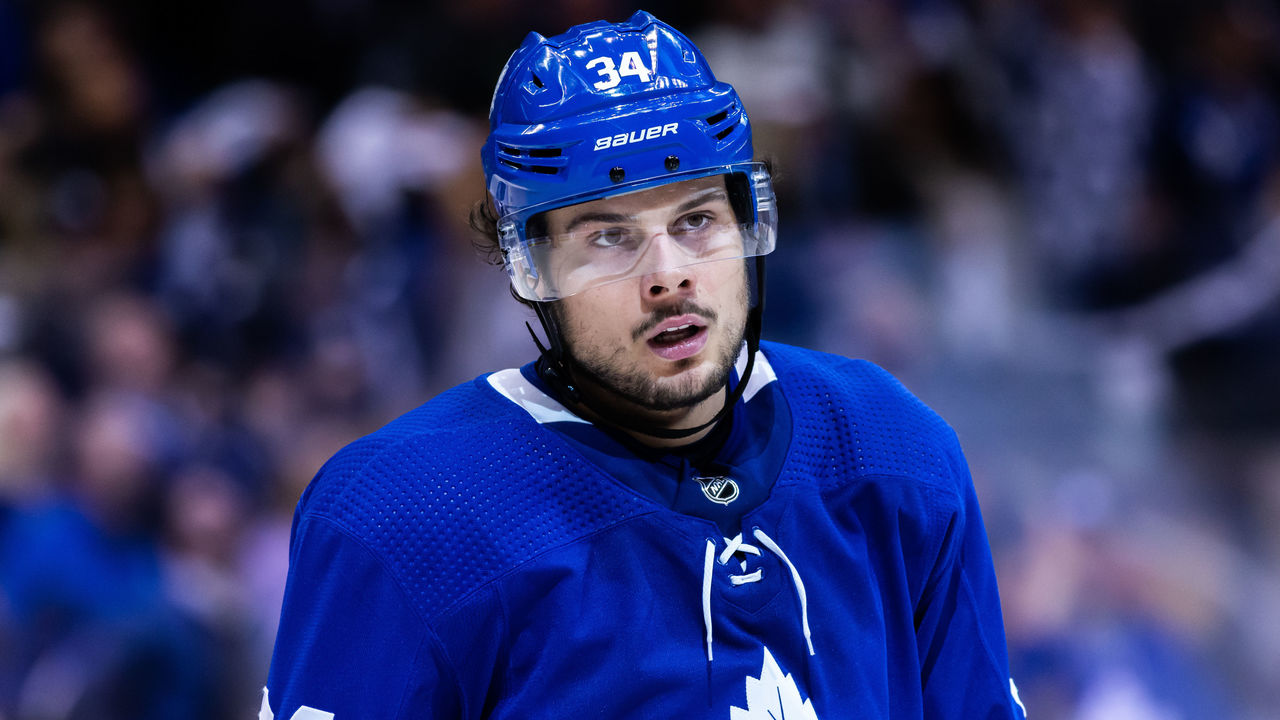 Matthews reports the pair has made "a lot of positive progress," saying Thursday that they're on the same page heading into his fourth season.
"I think every guy would love to play as much as possible," Matthews said last week at the NHL's player media tour in Chicago. He claims he's not demanding the 23 minutes Connor McDavid skates per game, but wants to be relied upon more often in key moments.
"If we're up three or four goals, you don't need to be double-shifting (me), but maybe down a goal or two or in a tight game, a comeback game, I'd like to see myself out there more and obviously other guys as well," Matthews noted. "I think it's all situational. Like I've said before, I'm not the one pulling myself out there, so it's kind of a back and forth and trying to find a sweet spot."
We'll see if Babcock feels the same way in, say, February. But for the time being, he's not dogging Matthews for speaking his mind and ostensibly making a valid point in the process.
"He wants to be a driving force. No different than John Tavares," Babcock said. "They want to be the difference-makers, they want to be the guys who (lead their team) to a Cup. Like (Jonathan) Toews, like (Patrice) Bergeron.
"I think that's what you aspire to as a player, and I think that's your job as a coach to help them. And that's what we try to do. Is it going to be rosy every day? No. But he's an important part of our team, and we understand that."
The rosiness of the 2019-20 season starts Friday for Matthews, Babcock, and the Marner-less Leafs.
John Matisz is theScore's national hockey writer.