Evaluating the top defensive units in the NHL isn't as cut and dry as determining the best offenses, as defensive play can be more difficult to quantify. Goaltending, while technically an element of defense, can skew true prowess and make it seem as though an average club is better than the underlying numbers truly indicate.
The New York Islanders are a prime example. They allowed the fewest goals in the NHL last season, but a closer look at their metrics shows that they placed near the middle or bottom of the pack at suppressing shots, preventing scoring chances, and killing penalties, and that the defense was bailed out by outstanding goaltending from Robin Lehner and Thomas Greiss.
We focused on which groups are the best at limiting opportunities and stifling opposing offenses.
Here are the top five defenses in the league for 2019-20, based on last season's performance, the personnel, and how each stack up for the upcoming campaign:
GA/G: Goals against per game
SA/G: Shots against per game
SCA: Total scoring chances against at 5-on-5
HDCA: Total high-danger chances against at 5-on-5
xGA: Expected goals against at 5-on-5
PK%: Penalty killing percentage
(League rank in parentheses, all figures from 2018-19 season)
5. Nashville Predators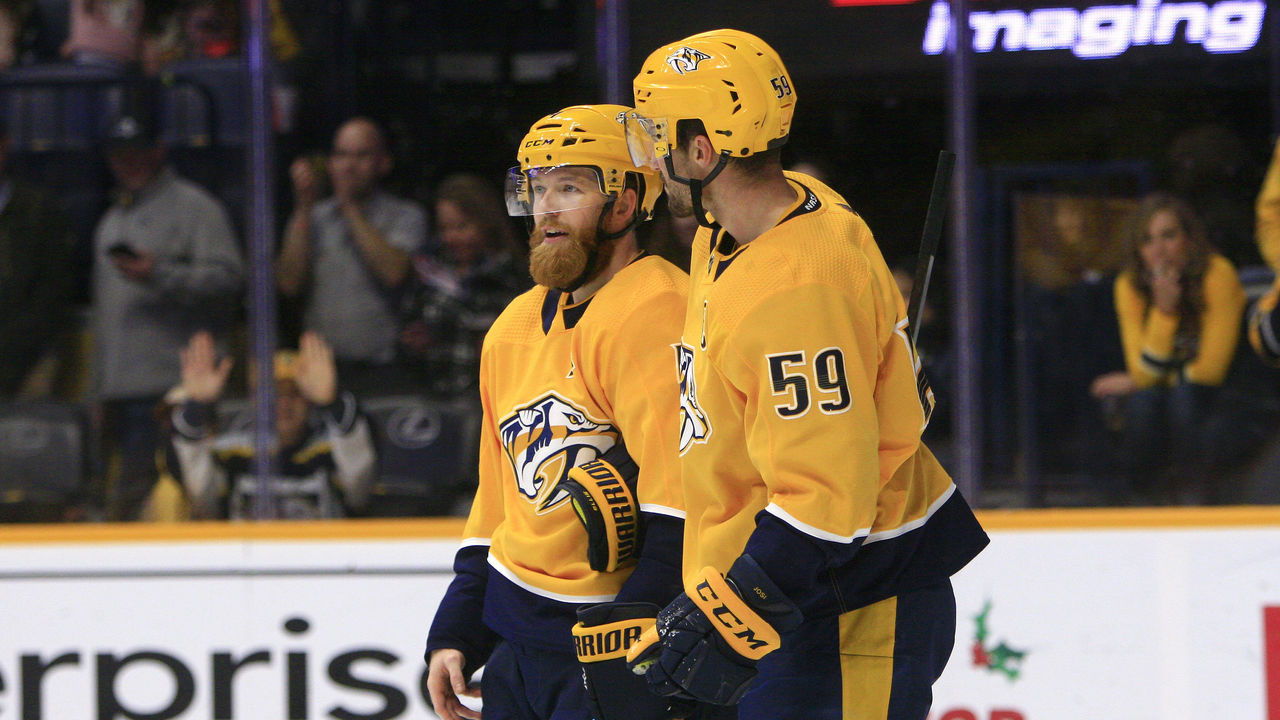 | GA/G | SA/G | SCA | HDCA | xGA | PK% |
| --- | --- | --- | --- | --- | --- |
| 2.59 (T-3rd) | 30 (9th) | 1682 (10th) | 704 (15th) | 146.92 (10th) | 82.1 (6th) |
The Predators still boast one of the most effective groups in the NHL despite trading away P.K. Subban at the draft.
Roman Josi and Ryan Ellis remain one of the most rock-solid pairings and Mattias Ekholm is still a key member of a commendable group. Promising rookie Dante Fabbro will have a chance to carve out a top-four role, and he's one of the reasons general manager David Poile felt comfortable dealing Subban.
The loss of Subban's puck-moving abilities will hurt the Predators to a degree, and goaltender Pekka Rinne will be 37 in November, but Nashville's unit is still one of the best.
4. Minnesota Wild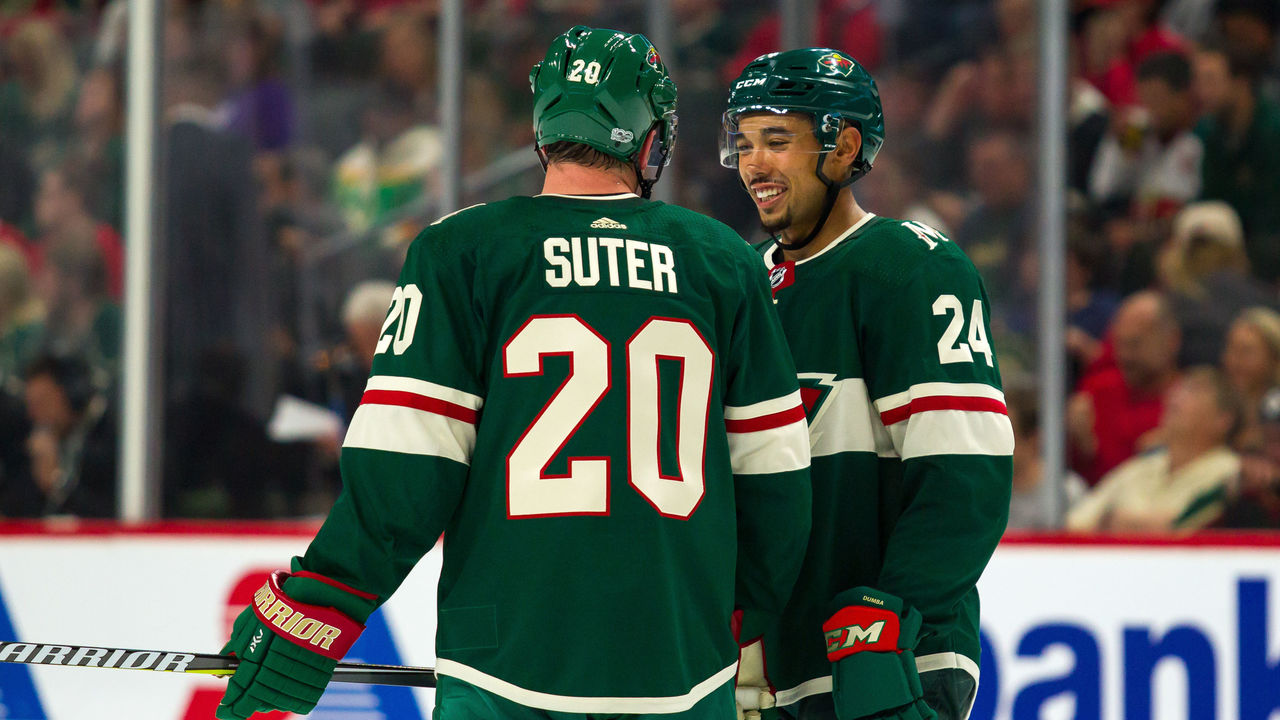 | GA/G | SA/G | SCA | HDCA | xGA | PK% |
| --- | --- | --- | --- | --- | --- |
| 2.84 (12th) | 29.5 (T-6th) | 1495 (1st) | 603 (1st) | 130.24 (1st) | 81.7 (7th) |
The Wild couldn't translate their defensive dominance into a playoff spot last season, as they were one of the league's worst offensive teams and got subpar goaltending from Devan Dubnyk. However, what their rearguards accomplished in their own end was quite remarkable, especially considering they were without Matt Dumba for the final 50 games.
Minnesota was the league's best team when it came to preventing scoring chances at five-on-five - both of the standard and high-danger variety - and the club also boasted excellent shot-prevention, expected goals against, and penalty-killing rates despite missing a key member of its top four for more than half of the season.
Ryan Suter's contributions to this unit are invaluable, as the 34-year-old workhorse led all NHL skaters in average ice time while playing every game. Jared Spurgeon and Jonas Brodin are also ultra-dependable, and with Dumba back taking part in the preseason, the Wild should once again be among the league's top defensive clubs.
3. Calgary Flames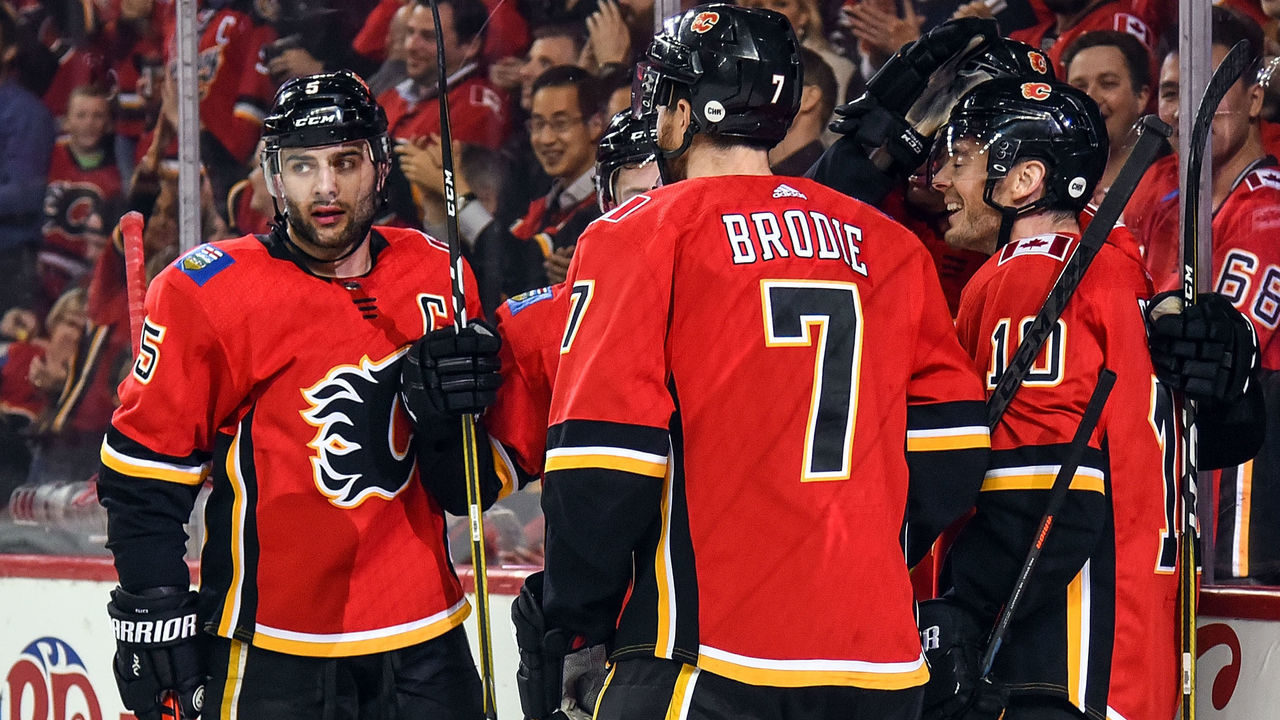 | GA/G | SA/G | SCA | HDCA | xGA | PK% |
| --- | --- | --- | --- | --- | --- |
| 2.72 (9th) | 28.1 (1st) | 1606 (3rd) | 670 (6th) | 139.42 (4th) | 79.7 (19th) |
Mark Giordano and T.J. Brodie are arguably the best pairing in the NHL, and the Flames possess impressive depth on the back end. While Giordano - the soon-to-be 36-year-old reigning Norris Trophy winner - will be hard-pressed to duplicate his 74-point campaign, Calgary boasts a formidable collection of blue-liners, as the numbers reinforce.
No team allowed fewer shots per game last season than the Flames did, and Calgary also limited scoring chances and expected goals to an elite degree.
Noah Hanifin and Travis Hamonic make up a more than serviceable second pairing. The return of Michael Stone should help mitigate the loss of Juuso Valimaki to a torn ACL, while youngsters Oliver Kylington and Rasmus Andersson will continue to develop.
Beyond some potential regression from the top pairing, the Flames' defensive group should excel again.
2. Boston Bruins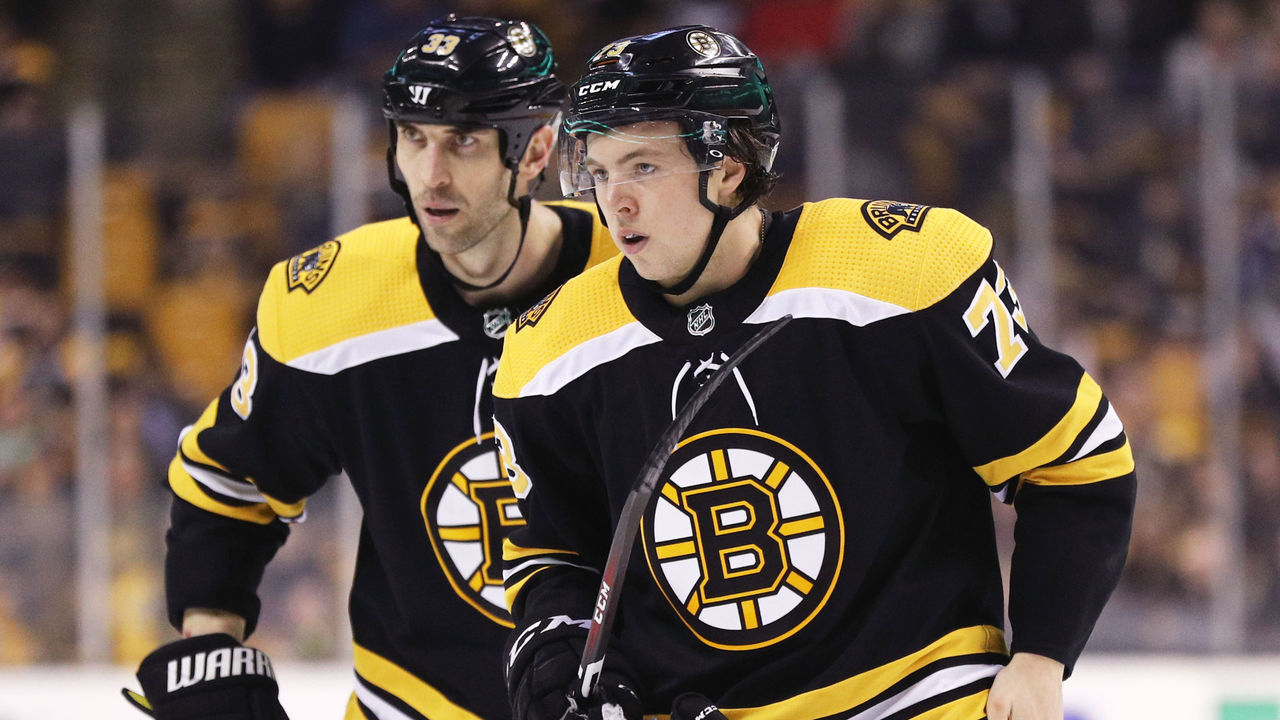 | GA/G | SA/G | SCA | HDCA | xGA | PK% |
| --- | --- | --- | --- | --- | --- |
| 2.59 (T-3rd) | 29.5 (T-6th) | 1534 (2nd) | 626 (T-2nd) | 135.68 (2nd) | 79.9 (T-16th) |
The Bruins own perhaps the NHL's deepest top four with Zdeno Chara, Charlie McAvoy, Torey Krug, and Brandon Carlo.
The Cup finalists got very good goaltending from Tuukka Rask and Jaroslav Halak in 2018-19, but their success in their own end was due to far more than just that. Only the Wild were better than the Bruins were at preventing scoring chances during the regular season, and Boston's ability to shut down opposing offenses clearly carried over into the playoffs, helping them come within a game of winning another championship.
Chara isn't what he once was, but he's still effective enough, while increased contributions from the likes of Connor Clifton and Matt Grzelcyk will ensure Boston once again ices one of the best defense corps.
1. St. Louis Blues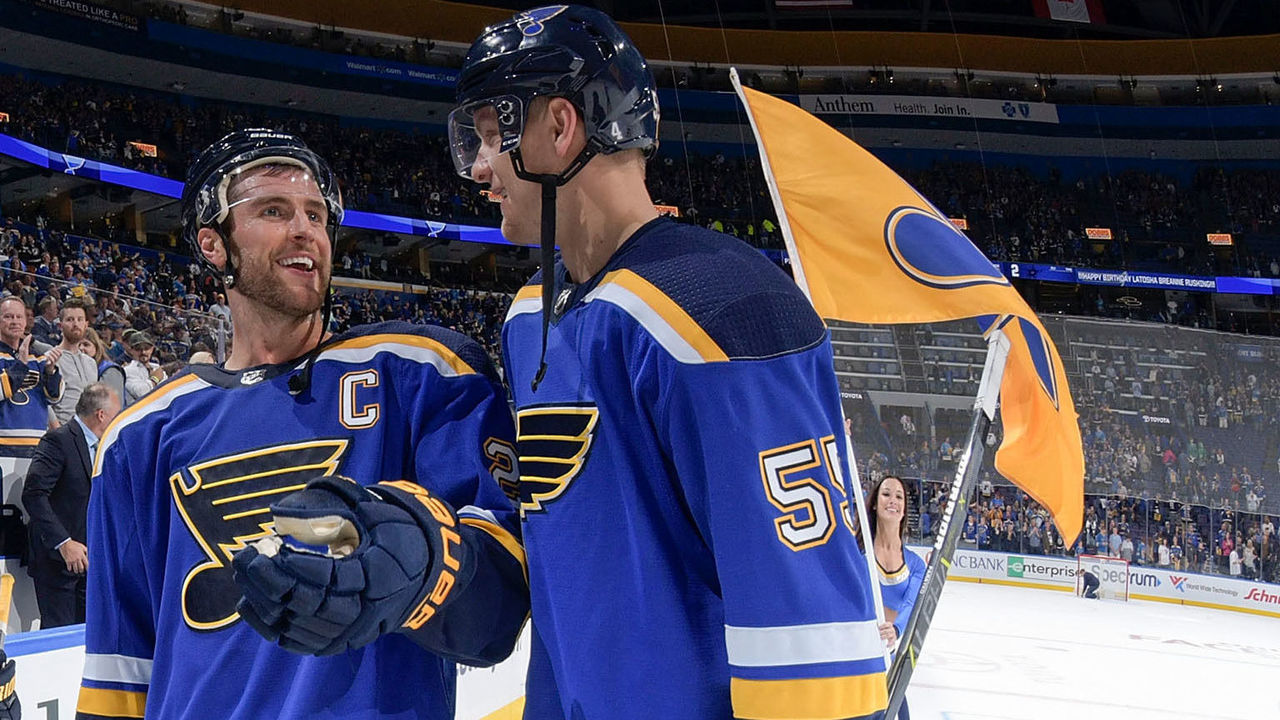 | GA/G | SA/G | SCA | HDCA | xGA | PK% |
| --- | --- | --- | --- | --- | --- |
| 2.68 (5th) | 28.6 (T-3rd) | 1696 (12th) | 626 (T-2nd) | 137.49 (3rd) | 81.5 (9th) |
That old adage that defense wins championships certainly rang true last season, as the Blues locked down opponents en route to the Stanley Cup. With the same six primary rearguards set to suit up for St. Louis, the champs enter this season with the most well-rounded and proven group of blue-liners in the league.
The Blues performed well across the board in both the conventional defensive categories and the advanced ones. That wide-ranging success is a major reason they won the title in June, and there's little reason to believe it will drastically change.
Jordan Binnington may regress, but as the analytics illustrate, he benefited from his teammates' elite defensive play last season, and the largely veteran group in front of him should continue to do what they do best.
Blues captain Alex Pietrangelo, underappreciated 6-foot-6 force Colton Parayko, the seemingly ageless Jay Bouwmeester, the experience of Carl Gunnarsson and Robert Bortuzzo, and the young Vince Dunn now comprise the NHL's best defense until proven otherwise.
Honorable mentions: Islanders, Carolina Hurricanes, San Jose Sharks, Vegas Golden Knights
(Analytics courtesy: Natural Stat Trick)