CHICAGO - P.K. Subban remembers picking up the phone in early 2013 and the voice on the other line insisting that betting on himself was the smart play.
"P.K., listen, you're young still. You've got lots of time. If you're ready to go play, go play," his mom said over the phone. So Subban, then a 23-year-old restricted free agent coming out of the lockout, did just that. After a brief holdout, he signed a two-year, $5.75-million bridge deal with the Canadiens.
"And I went and I played and I won the Norris Trophy," Subban said Thursday. He subsequently signed an eight-year, $72-million extension with Montreal. Mom, as is often the case, was right.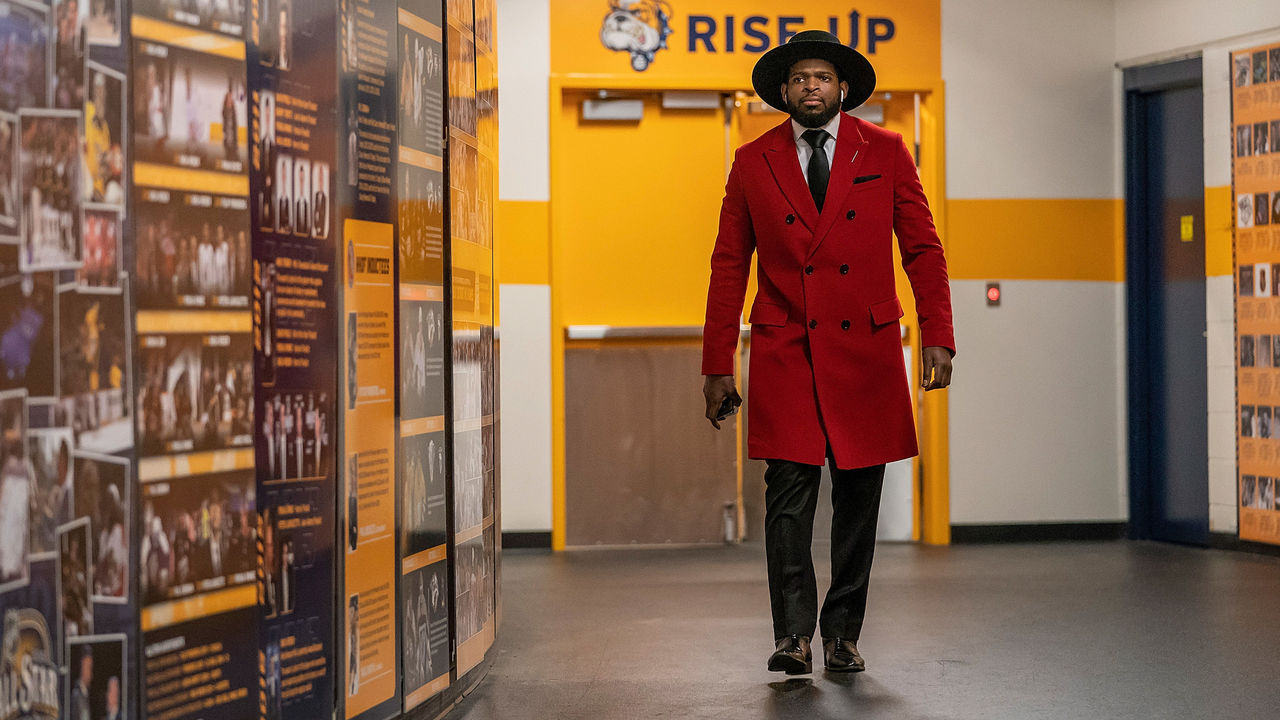 Subban offered this anecdote as he met with reporters at the NHL/NHLPA preseason media tour. Everybody in the hockey world is talking about the negotiations that are still ongoing between NHL teams and more than 30 restricted free agents, despite the fact that training camps open next week.
It's Sept. 6 and, at the head of the class, Mitch Marner, Brayden Point, Mikko Rantanen, Matthew Tkachuk, Patrik Laine, Kyle Connor, Brock Boeser, Zach Werenski, Charlie McAvoy, and Ivan Provorov are all unsigned. The so-called first domino, which is believed to be Marner, has yet to fall, and there's no guarantee he'll re-sign before the season starts in October.
What's the next move in this league-wide game of chicken, which was never expected to drag on through the summer? Will players adopt Subban's approach and get something done so they can compete again, or will they dig in their heels and continue to negotiate for something closer to their preferred money and/or term? What would a protracted RFA impasse do for the game of hockey?
"You want to see the best at camp. I don't know if they're going to sign before camp, or during camp, or during the season," Philadelphia Flyers center Sean Couturier said.
"You want to see ex-teammates and buddies get as much as they can - what they're worth," continued Couturier, whose six-year, $26-million deal signed in 2015 looks like a bargain nowadays. "I don't know if it's good or bad, but there seems to be kind of a switch in the way the contracts are going these days. A few years ago, there were a bunch of bridge deals. It was almost automatic you signed a bridge deal. And now tendencies are switching towards more long term (second contracts)."
Boston Bruins defenseman Torey Krug reluctantly inked back-to-back one-year deals earlier in his career. He knows the standoff is just business; a general manager simply might not have the cap flexibility to break the bank. But he also acknowledges the potential damage some teams may face in October if their star - or stars, in Winnipeg's case - aren't signed.
"I've been through it personally. I missed the first few weeks of camp (in 2014), and once you show up, the contract (drama) is over with and you just start playing," Krug said.
"(There's) more uncertainty in how each individual guy deals with that. Are they still training? Are they still sitting there pouting, wondering, 'When am I going to sign? When do I actually have to get serious and ramp things up?' So, it's a different circumstance for all players. It can definitely serve as a distraction if it's a guy you know plays a lot of minutes, or scores a lot of goals or points for your team."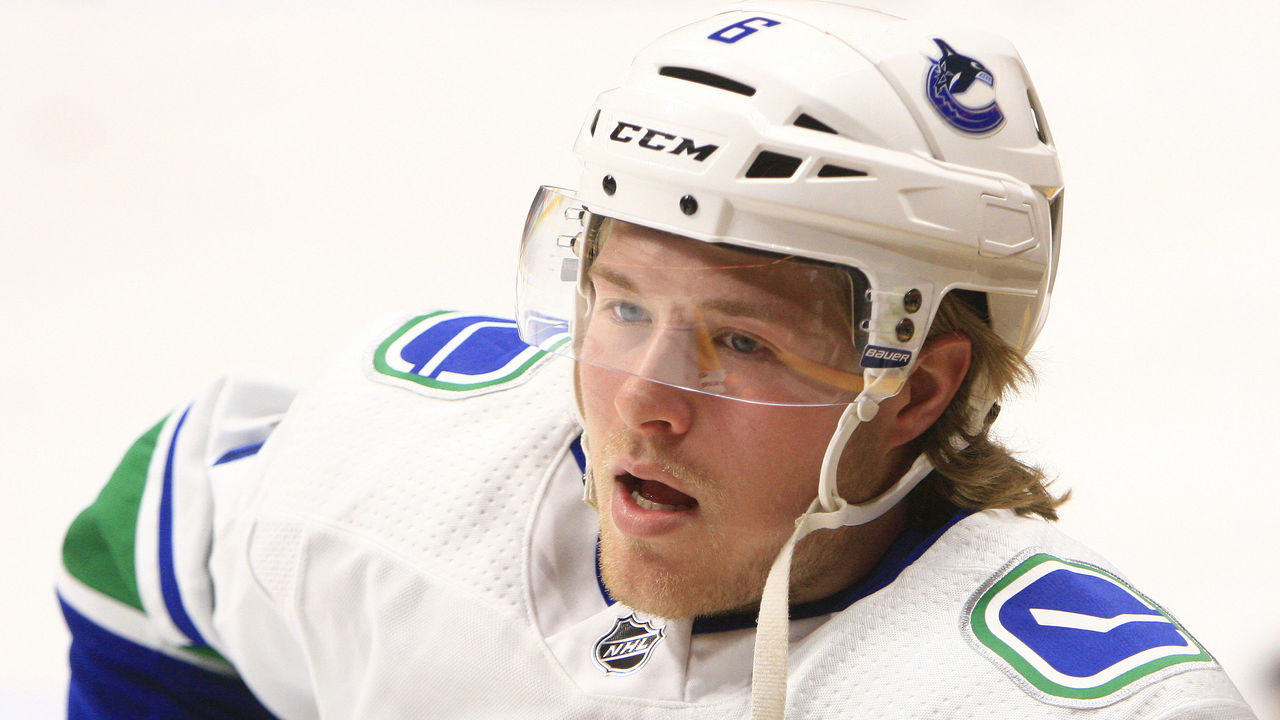 Bo Horvat, meanwhile, is diplomatic while his teammate Boeser and the Vancouver Canucks work toward a second contract. "It is a different market than it was even a couple of years ago, just with how good these guys are and the money being thrown around," Horvat said. "They're doing what they think is in their best interest, and I'll have to leave that one up to the agents."
Last season, Toronto Maple Leafs forward William Nylander had a long RFA holdout before signing. Both the team and the player solved a long-term problem but experienced short-term pain. The Leafs played a third of the season without the young winger, and when he came back, he only supplied a combined 30 points in 61 regular-season and playoff games. Toronto failed to advance past the first round of the postseason, and now there's extra pressure on him to prove his worth in 2019-20.
The current flock of unsigned RFAs doesn't have arbitration rights, so sitting out like Nylander is the players' main source of leverage. The threat of an offer sheet from another team diminishes once the season starts, with so much salary already accounted for and attention focused on the games at hand.
But could we see a team throw down an offer sheet this fall, as Montreal GM Marc Bergevin did with Carolina Hurricanes forward Sebastian Aho in July? Subban, who will unleash his play and his personality with the Devils this season, wouldn't mind such a development.
"The cream always rises to the top. The good players are always going to get paid, and I think that all those guys are great players," he said. "I'm not sitting in their shoes, I can't tell them what to do, but I can tell you one thing: 31 teams would take any one of those RFAs. Take any one of them! Any one of them want to come play in Jersey?"
John Matisz is theScore's national hockey writer.