5 teams that should give Shattenkirk another chance
Two years after choosing his hometown New York Rangers as his free-agency destination, Kevin Shattenkirk's tenure on Broadway ended with a whimper.
On Thursday, the Rangers bought out the final two years of Shattenkirk's contract that carried a $6.65-million cap hit. What initially seemed to be a perfect match never materialized as such and a New York squad that spent lavishly this summer had to cut costs somewhere.
The 30-year-old appeared in only 119 games across two seasons with the Rangers, during which he registered 51 points. But Shattenkirk now has a chance to start fresh and should have a fair number of suitors, as right-handed defensemen are a highly valued commodity across the league.
It's unlikely he'll return to the 50-point production of years past, but he can still have a positive impact with reduced minutes and some sheltering from the toughest matchups. Shattenkirk ranked near the top in Corsi, expected goals, and scoring chances at five-on-five among Rangers defensemen during his two seasons in New York, according to Natural Stat Trick, and could provide additional value quarterbacking a team's power-play unit.
However, there are red flags when it comes to Shattenkirk's health. He tore his meniscus and separated his shoulder with the Rangers, which could have played a significant role in his decline. Those injuries have led many to question what the 30-year-old has left to give.
With Shattenkirk's value at its lowest and the likeliest outcome being a one-year deal to prove he still belongs in the league, we took a look at which teams should give him another shot.
Winnipeg Jets
Cap space: $17.5 million
Right-handed defensemen depth chart
| Player (Age) | Cap hit | 2018-19 Pts |
| --- | --- | --- |
| Dustin Byfuglien (34) | $7.6M | 31 |
| Neal Pionk (24) | $3M | 26 |
| Sami Niku (22) | $775K | 4 |
The Jets aren't exactly in a position to spend until they sign restricted free agents Patrik Laine and Kyle Connor, but if there's some wiggle room once the two youngsters are secured, Shattenkirk could be a nice fit. Winnipeg lost both Jacob Trouba and Tyler Myers this summer from its right side, and Shattenkirk could provide some insurance for the oft-injured Byfuglien or any growing pains for Niku, who has just 31 games under his belt. If Shattenkirk wants to join a playoff team rather than maximize his earnings, Winnipeg could be the spot.
Edmonton Oilers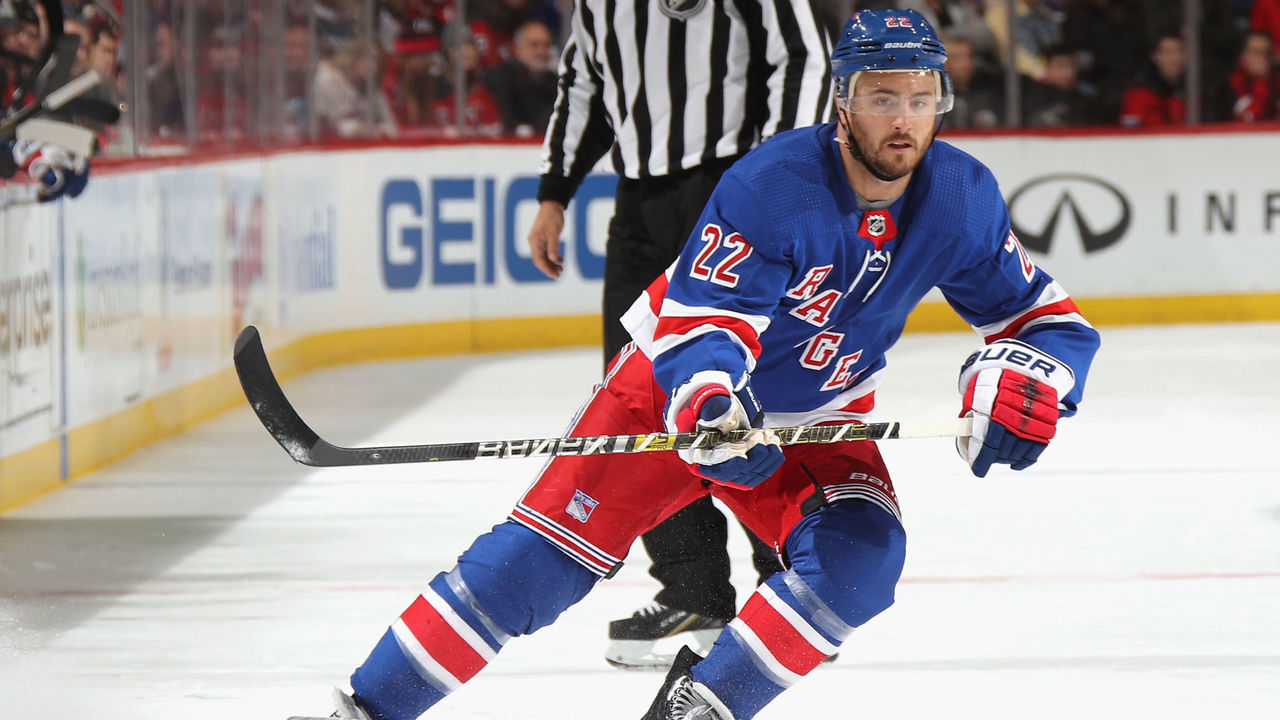 Cap space: $2.43 million
RHD depth chart
| Player (Age) | Cap hit | 2018-19 Pts |
| --- | --- | --- |
| Adam Larsson (26) | $4.16M | 20 |
| Kris Russell (32) | $4M | 16 |
| Matthew Benning (25) | $1.9M | 17 |
| Joel Persson (25) | $1M | N/A |
| Evan Bouchard (19) | $894K | 1 |
The Oilers are desperate for defenders who are capable of moving the puck, and Shattenkirk fits that profile. Persson signed earlier in the offseason after a two-year stint in Sweden, and it remains to be seen what he'll bring to the table. Also, it's unclear whether Bouchard is ready to make the jump to the pros full time, so Shattenkirk's experience would give Edmonton a reliable option. If the Oilers would rather give minutes to the 19-year-old to allow him to grow, that's fine. But if they want to bolster their blue line with experience, there's a good option available.
Columbus Blue Jackets
Cap space: $15.765 million
RHD depth chart
| Player (Age) | Cap hit | 2018-19 Pts |
| --- | --- | --- |
| Seth Jones (24) | $5.4M | 46 |
| David Savard (28) | $4.25M | 24 |
| Markus Nutivaara (25) | $2.75M | 21 |
| Adam Clendening (26) | $700K | 0 |
Beyond Jones, the Blue Jackets' right side isn't exactly eye-popping, and Columbus has the cap space to pay Shattenkirk more than other suitors can. After losing three stars this summer, the Blue Jackets need more than just Shattenkirk if they hope to compete, but the veteran would help infuse some offense into a team that's likely going to struggle to score goals consistently.
Buffalo Sabres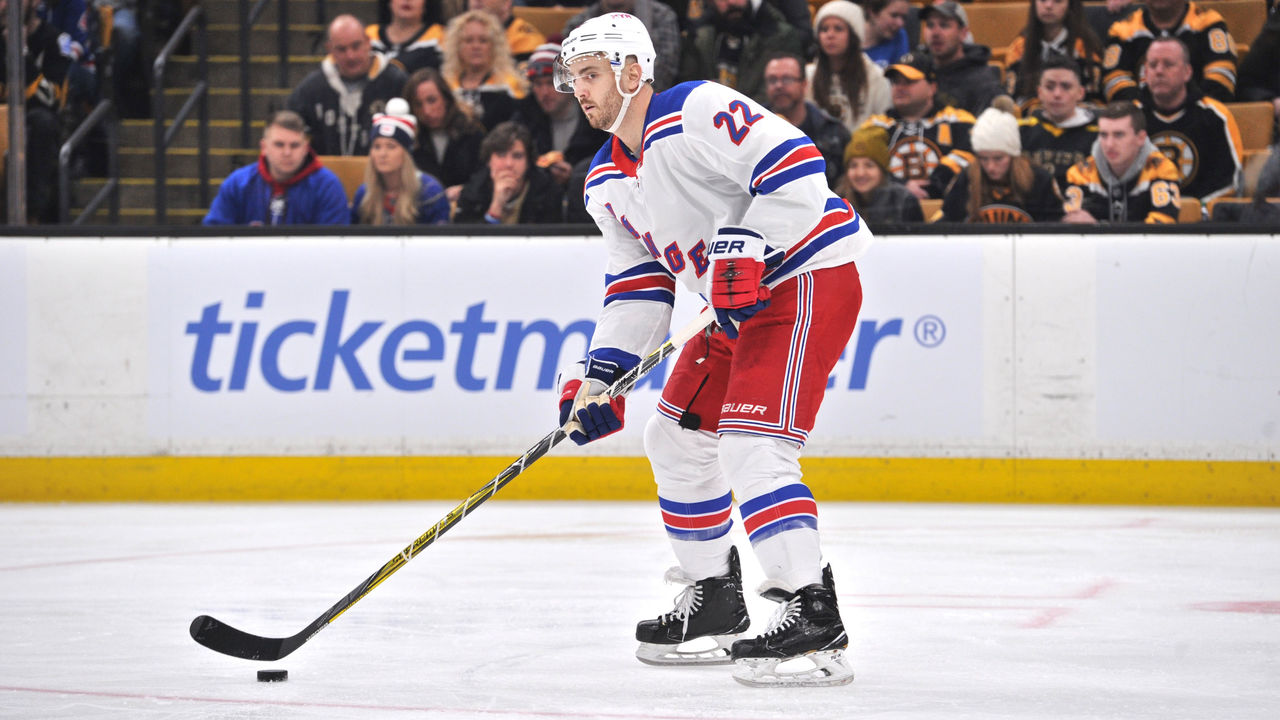 Cap space: $3.115 million
RHD depth chart
| Player (Age) | Cap hit | 2018-19 Pts |
| --- | --- | --- |
| Rasmus Ristolainen (24) | $5.4M | 43 |
| Zach Bogosian (29) | $5.142M | 19 |
| Colin MIller (26) | $3.875M | 29 |
| Brandon Montour (25) | $3.387M | 35 |
| Casey Nelson (27) | $812K | 6 |
The Sabres' blue line is crowded, and adding Shattenkirk would likely be contingent on if they move Ristolainen, who has been discussed in trade rumors this summer. If Buffalo does deal the 24-year-old, Shattenkirk could slide in behind MIller and Montour to give the club an incredibly mobile and adept puck-moving group that also features phenom Rasmus Dahlin patrolling the left side of the ice. Additionally, Shattenkirk would still be close to home.
Colorado Avalanche
Cap space: $16.4 million
RHD depth chart
| Player (Age) | Cap hit | 2018-19 Pts |
| --- | --- | --- |
| Erik Johnson (31) | $6M | 25 |
| Cale Makar (20) | $880K | N/A |
| Mark Alt (27) | $725K | 0 |
| Conor Timmins (20) | $925K | N/A |
Perhaps a reunion is in order for Shattenkirk and the team that drafted him 14th overall in 2007. After dealing Tyson Barrie to the Maple Leafs in July, the Avalanche lack right-handed options. All signs point to Makar blossoming into a full-time top-four player this year, but after him and Johnson, Colorado doesn't have an experienced NHLer to take the right flank. The Avs have a few lefties who could fill in, but Shattenkirk would be a good fit for the club's high-tempo offense and could serve as a solid stop-gap while Colorado waits for the next wave (Timmins, Bowen Byram) to arrive and fill out what projects to be a dominant defensive corps for years to come.
(Salary info courtesy: Cap Friendly)
Comments
✕
5 teams that should give Shattenkirk another chance
  Got something to say? Leave a comment below!