An early look at the NHL's UFA class of 2020
Jared Silber / National Hockey League / Getty
Most marquee names in 2019 unrestricted free agency are off the board, so the majority of offseason excitement is behind us, aside from potential trades, offer sheets, and big-ticket RFA signings.
Without an idea of when said transactions may come, the hockey world doesn't have much to cling to at the moment. With that in mind, we can look ahead to next year, where a deep class of UFAs could make for a very interesting July 1.
Naturally, these players are eligible to sign extensions at any time, and some won't make it to the open market. Still, we can dream of a world where such a star-studded group of players find themselves on the move, so let's dive in.
(Player's age as of July 1, 2020)
Forwards
Taylor Hall, LW, Devils
Age: 28
2019-20 cap hit: $6 million
Hall is the crown jewel of the 2020 class and will have no shortage of suitors if he hits the market. The former MVP made it clear that his priority at this stage of his career is winning, so if the Devils' big offseason moves don't pay off this upcoming campaign, Hall could be good as gone.
Nicklas Backstrom, C, Capitals
Age: 32
2019-20 cap hit: $6.7 million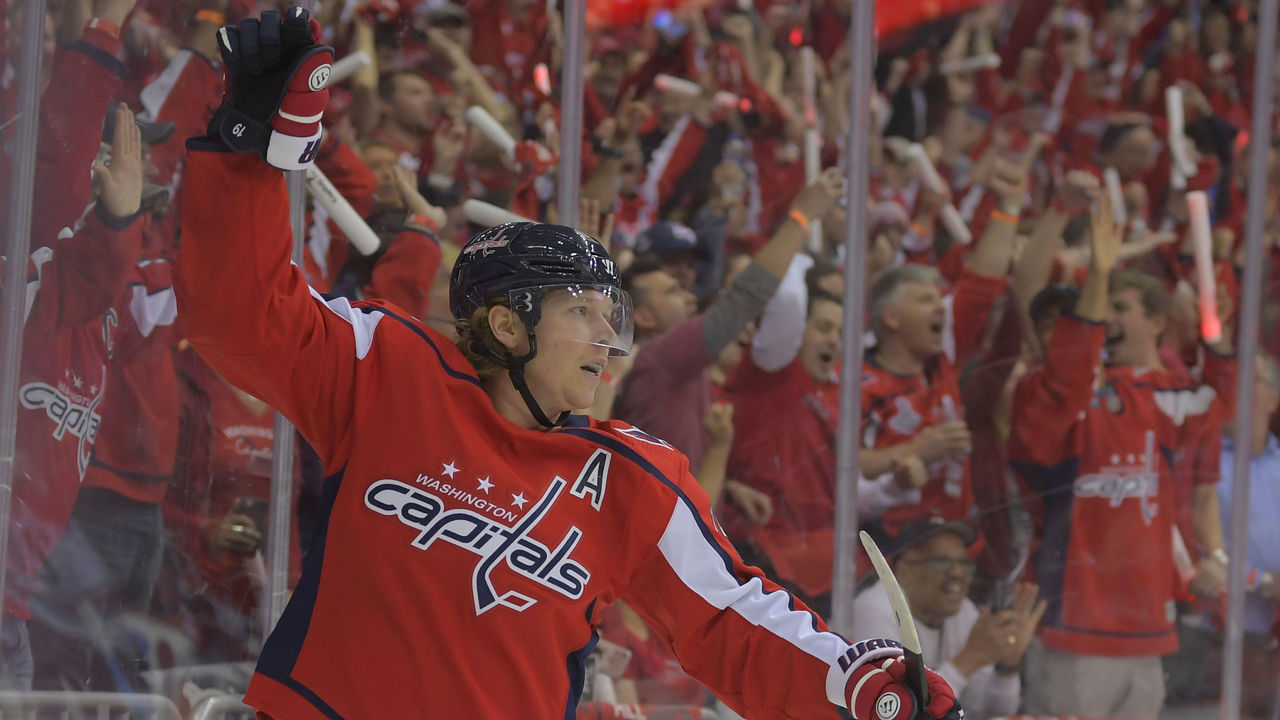 It's hard to imagine Backstrom anywhere but in Washington feeding Alex Ovechkin one-timers, and it's unlikely the Capitals let him get to next July 1 without an extension. Backstrom is on the back nine of his career but has been so integral to his club's success for so long that it's difficult to imagine the Caps not rewarding him with another lucrative contract.
Mikael Granlund, RW, Predators
Age: 28
2019-20 cap hit: $5.75 million
Granlund is a useful middle-six player at both ends of the ice and would surely draw interest from teams looking to bolster their forward group. He could also see a production spike during his contract year, as he may be slotted onto a line alongside Predators newcomer Matt Duchene.
Mike Hoffman, LW, Panthers
Age: 30
2019-20 cap hit: $5.187 million
Hoffman is one of the NHL's most underrated snipers and would add goal-scoring punch to any lineup at both even strength and on the power play. Since 2014-15, Hoffman ranks 19th among all players in goals, and that's a fantastic way to earn yourself a hefty payday.
Brayden Schenn, C, Blues
Age: 28
2019-20 cap hit: $5.125 million
Centers are always in demand during free agency, and Schenn could be one of the best pivots available next summer. His departure would leave a big hole in the Blues' lineup, so the reigning Cup champs will likely provide him a nice incentive to stay. If he's available, his blend of physicality and offensive touch will attract plenty of bidders.
Chris Kreider, LW, Rangers
Age: 29
2019-20 cap hit: $4.625 million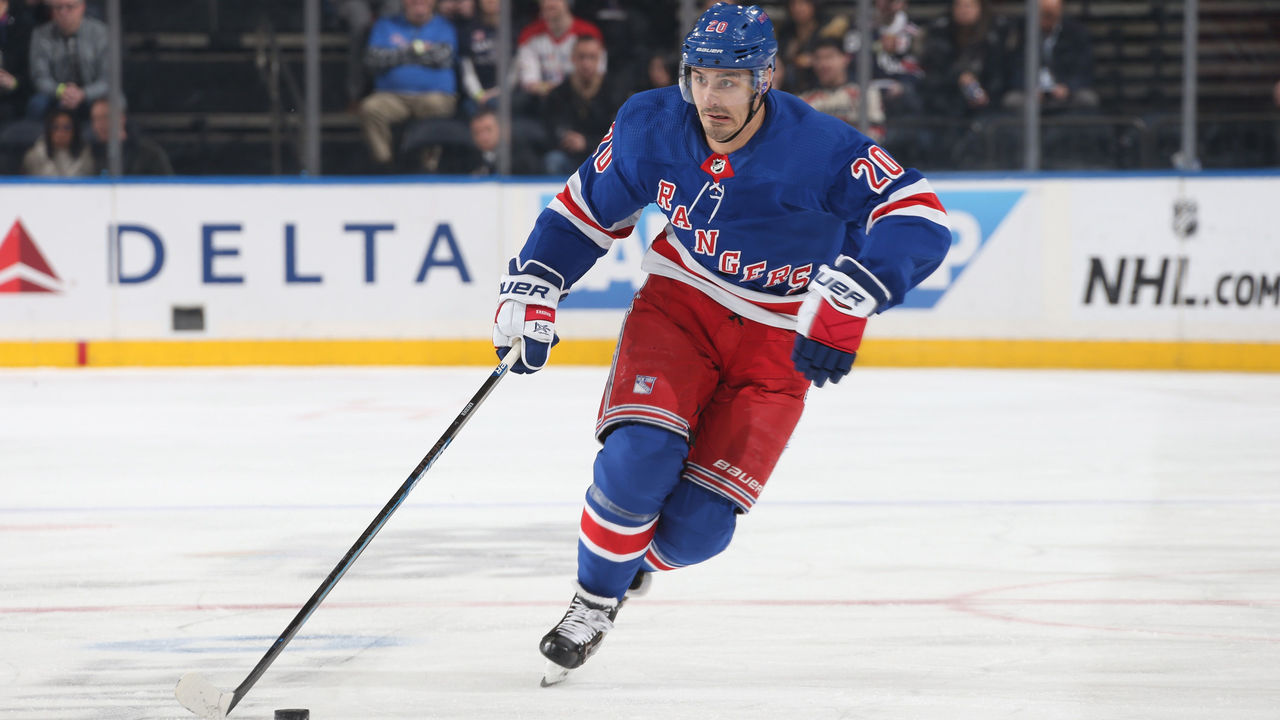 Kreider has a style of play that coaches, general managers, and fans adore. He's essentially a bowling ball on skates, easily capable of potting 20 goals per season, and is useful in all situations. But with the Rangers' influx of young talent on the wings, Kreider is one of the likeliest candidates to hit the open market.
Charlie Coyle, C, Bruins
Age: 28
2019-20 cap hit: $3.2 million
Coyle looked like a tremendous fit in Boston after being acquired via trade last season, and the Bruins will probably want to keep him in-house as Patrice Bergeron and David Krejci get older. That said, it wouldn't be surprising if an outside team throws a ton of money at the 6-foot-3, two-way center.
Alex Galchenyuk, C/LW, Penguins
Age: 26
2019-20 cap hit: $4.9 million
Galchenyuk is one of the more interesting cases of next summer's crop. Already on his third club, the former third overall pick can choose a team he's comfortable with. His skill set has always been enticing, but the consistency hasn't been there through his first seven seasons. Perhaps a year alongside Evgeni Malkin or Sidney Crosby could help rekindle Galchenyuk's 30-goal form as he looks to boost his stock.
Honorable mentions: Wayne Simmonds (NJ), Carl Soderberg (ARI), Michael Frolik (CGY), Evgenii Dadonov (FLA)
Defense
Alex Pietrangelo, Blues
Age: 30
2019-20 cap hit: $6.5 million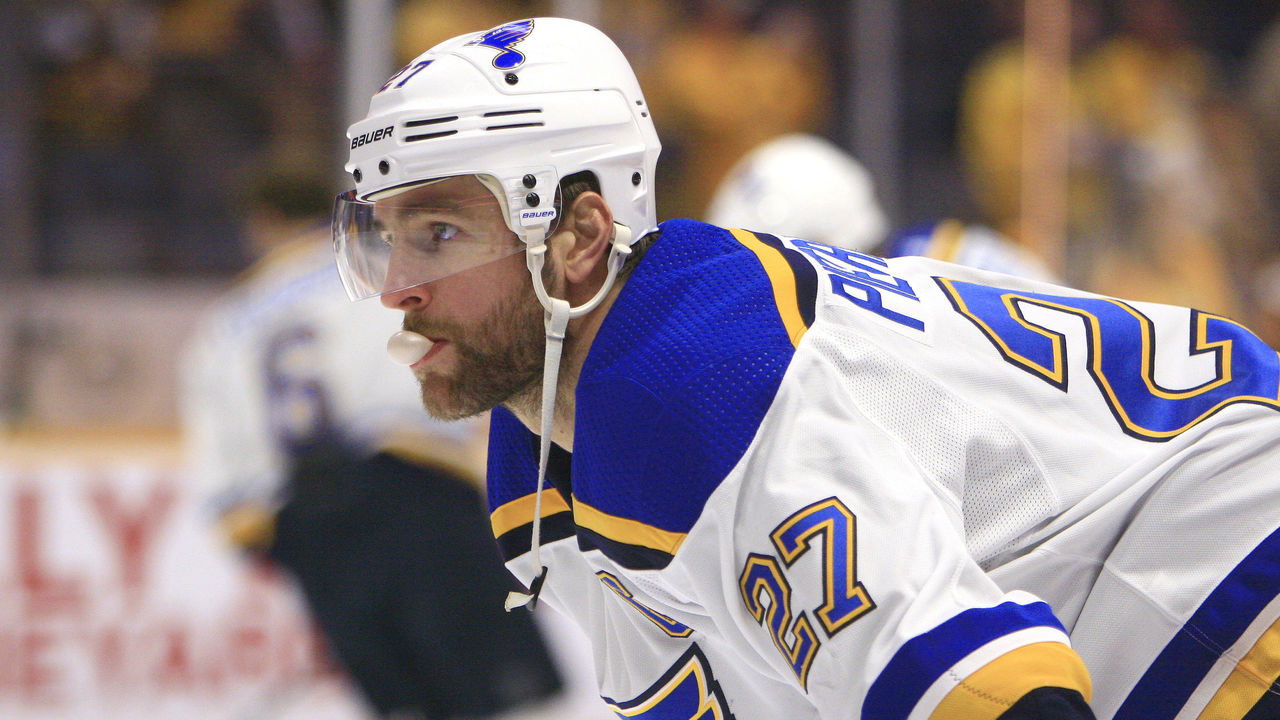 The Blues not extending Pietrangelo is borderline unfathomable, but opposing GMs would salivate at the opportunity to acquire his services. While the length on his next deal is difficult to determine, one thing is crystal clear: he's definitely getting a nice raise.
Roman Josi, Predators
Age: 30
2019-20 cap hit: $4 million
Josi is in the same category as Pietrangelo. Nashville's captain is too valuable for the club to let walk, and he's also in line for a gigantic payday.
Torey Krug, Bruins
Age: 29
2019-20 cap hit: $5.25 million
Same thing here. Krug has already expressed his desire to stay in Boston forever, which is rather unfortunate when you consider just how stacked this group of free-agent blue-liners could have been.
Tyson Barrie/Jake Muzzin, Maple Leafs
Age: 28/31
2019-20 cap hit: $5.5 million/$4 million
If you thought there was uncertainty surrounding the Maple Leafs' D-corps in the past, wait until next summer. Both Barrie and Muzzin are on expiring contracts, and it's unlikely that Toronto will have the funds to retain both. It's worth a shot, though, as the club only has one defenseman signed beyond next season.
Justin Schultz, Penguins
Age: 29
2019-20 cap hit: $5.5 million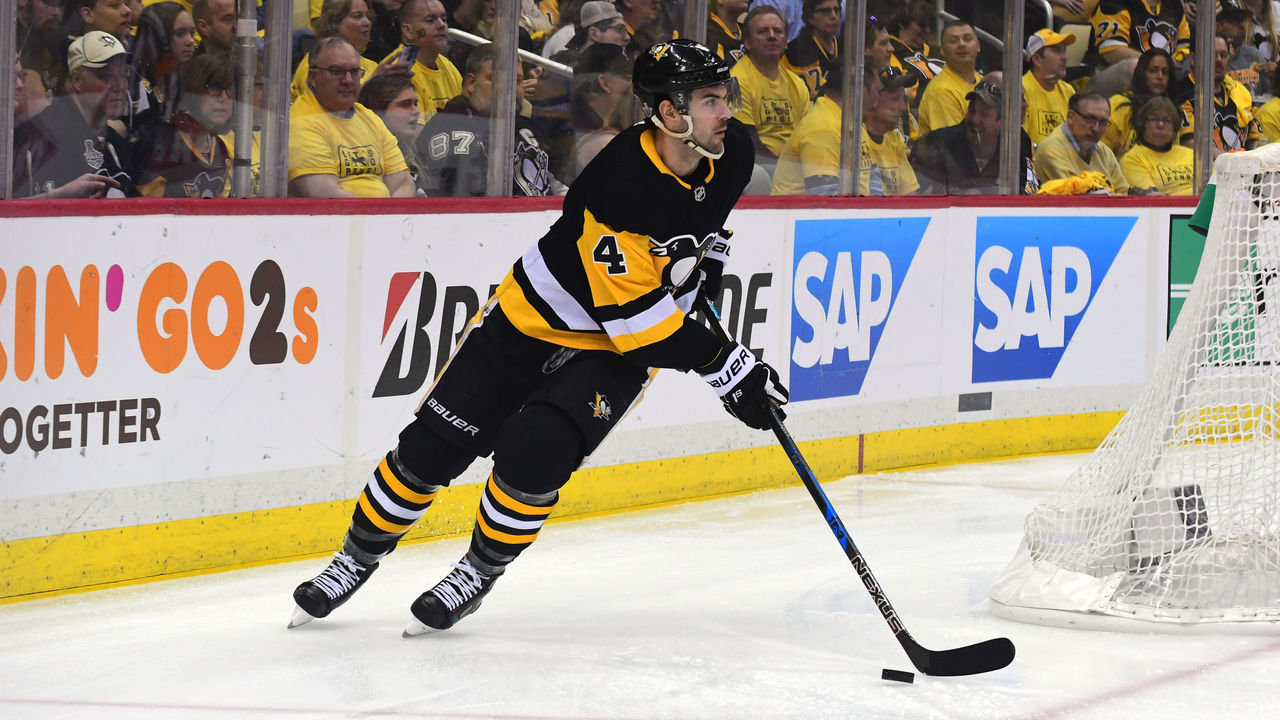 There's a decent chance that Schultz reaches free agency. The Penguins have undergone plenty of turnover lately and it feels as though no one but Sid or Geno is completely safe. As a right-handed shot with good offensive instincts, Schultz should draw a lot of interest.
Justin Faulk, Hurricanes
Age: 28
2019-20 cap hit: $4.833 million
Faulk has been a topic in trade rumors for a while now, and the 2019-20 campaign could very well be his last in Carolina as the Hurricanes have a bevy of serviceable right-handed defensemen. Faulk should find a new home pretty easily - players of his ilk are extremely valuable in today's NHL - and he still has some of his prime years ahead of him.
TJ Brodie, Flames
Age: 30
2019-20 cap hit: $4.65 million
Brodie is another intriguing option in next year's class. He's flown under the radar a touch in Calgary but is one of the best puck-movers in the league and has no issue logging over 20 minutes per night.
Jared Spurgeon, Wild
Age: 30
2019-20 cap hit: $5.187 million
The Wild own one of the NHL's hidden gems in Spurgeon, whose game is heavily supported by both the eye test and sterling underlying numbers. He's a great fit in Minnesota, but any team that could potentially pry him away would be adding an outstanding piece.
Honorable mentions: Sami Vatanen (NJ), Chris Tanev (VAN), Cody Ceci (TOR), Travis Hamonic (CGY), Radko Gudas (WSH)
Goalies
Braden Holtby, Capitals
Age: 30
2019-20 cap hit: $6.1 million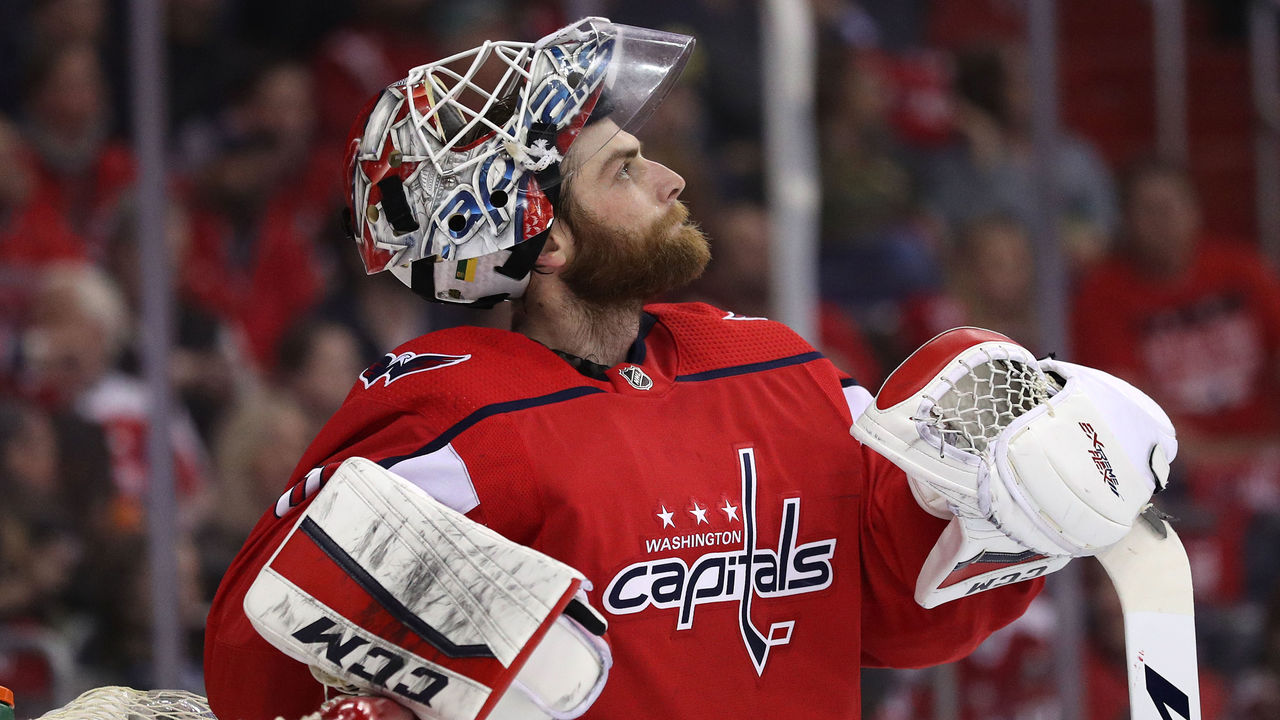 Holtby is up for a new deal two years removed from backstopping Washington to a Stanley Cup. He hasn't been at his best over the past two regular seasons, and attaching term to a 30-year-old netminder is a risk, but it's hard to imagine the Capitals simply letting him walk away.
Corey Crawford, Blackhawks
Age: 35
2019-20 cap hit: $6 million
Health concerns have erased Crawford's production over the past two seasons, so his next move is a mystery unless the 2019-20 season offers a clearer picture of what he has left to give.
Robin Lehner, Blackhawks
Age: 28
2019-20 cap hit: $5 million
If Crawford is out of the picture beyond next season, the Blackhawks have a safety net in Lehner, who recently joined the club on a one-year deal. If the Vezina finalist repeats last season's form, Chicago will surely try to convince him to stick around.
Jacob Markstrom, Canucks
Age: 30
2019-20 cap hit: $3.66 million
Markstrom has been pretty solid as the Canucks' starter over the last two seasons, but the club has Thatcher Demko waiting in line to take over the reins in goal. As a result, Markstrom is likely to spend his 30s in a new home.
Honorable mentions: Jimmy Howard (DET), Craig Anderson (OTT), Jaroslav Halak (BOS), Cam Talbot (CGY)
(Salary info courtesy: CapFriendly)