The opening day of NHL free agency didn't disappoint, with several clubs making franchise-altering moves that might shift the league's balance of power.
Some of Monday's deals were undoubtedly shrewd, but others left something to be desired.
Here's who won the day and who's going to regret the start of this summer's free-agency period:
Winners
New York Rangers
The Rangers reeled in the biggest fish on the market within the first hour of the frenzy, signing Artemi Panarin to a reported seven-year deal with an average annual value of $11.64 million.
New York got an elite scorer and game-breaker who'll turn 28 in October while apparently beating out the crosstown-rival New York Islanders for the Russian's services.
Panarin bolsters an already promising core that includes 2019's No. 2 overall selection Kaapo Kakko and newly acquired restricted free-agent blue-liner Jacob Trouba.
Trouba still needs a new contract, but regardless, New York is now primed to significantly improve next season and beyond.
Florida Panthers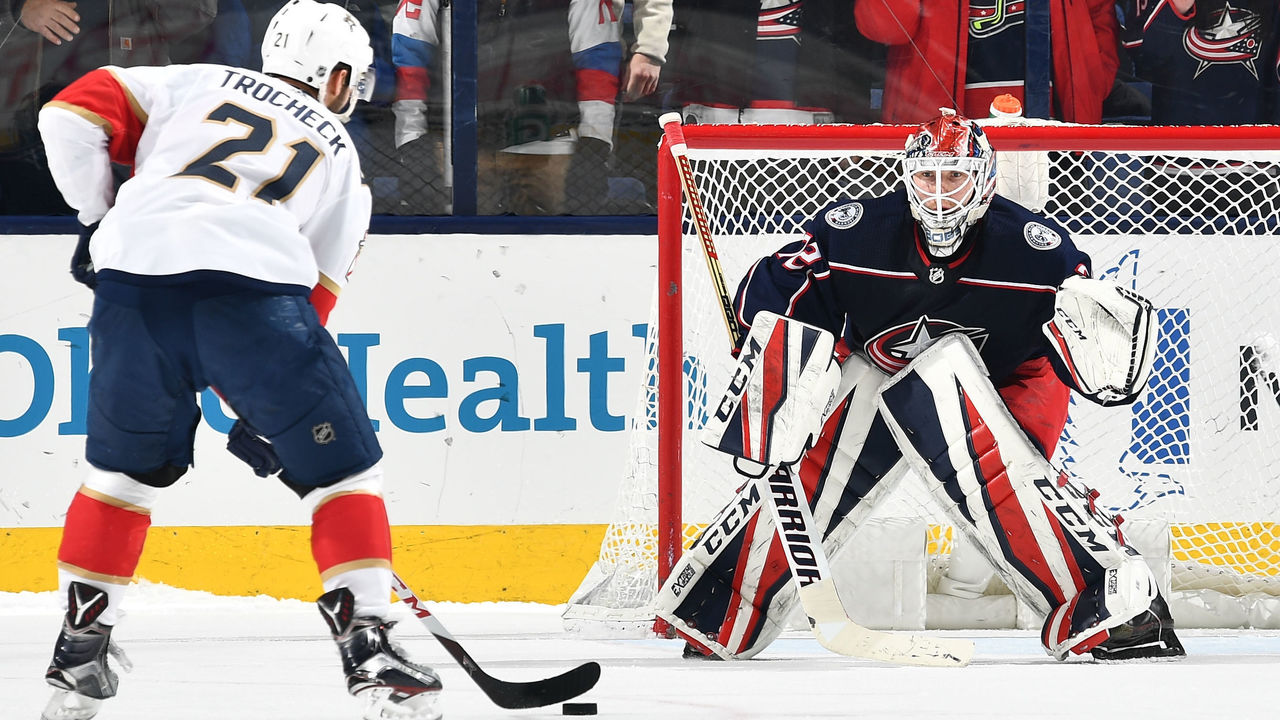 The Panthers didn't get both Panarin and Sergei Bobrovsky as they'd previously hoped, but they did land the latter and had a very successful day overall.
Florida needed to replace the recently retired Roberto Luongo, and Bobrovsky should more than adequately accomplish that. Despite his regular-season woes with Columbus last season, he posted the best playoff numbers of his career this spring.
The reported term of seven years is lengthy for a netminder who'll be 31 in September, and the apparent $10-million cap hit isn't ideal, but Bobrovsky was the most accomplished goalie on the market. His postseason performance served as a reminder of what he's still capable of while potentially vanquishing his past playoff demons once and for all.
The Panthers also made a few other solid albeit less impactful moves Monday, bringing in the likes of Brett Connolly up front and Anton Stralman on the blue line.
Nashville Predators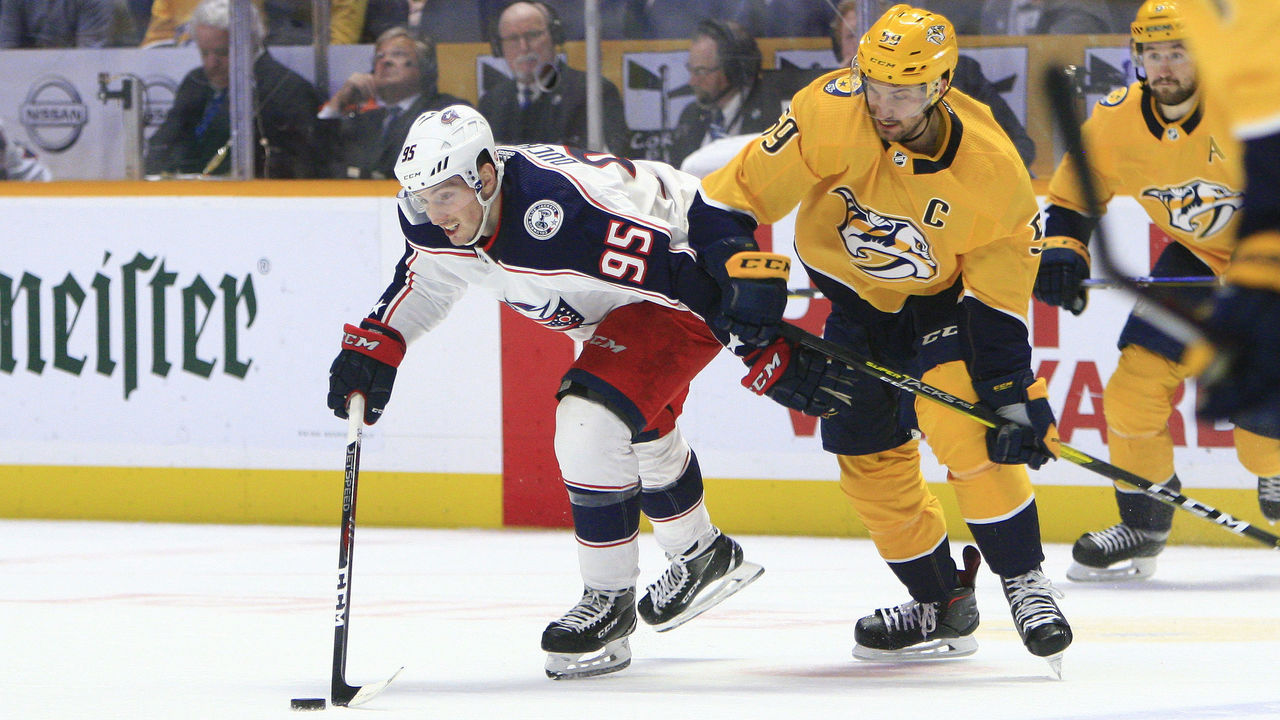 David Poile finally got his man.
The worst-kept secret in hockey finally came to fruition Monday, as the Predators and Matt Duchene could, at long last, turn their mutual interest into a signed contract.
Even more impressively, the Predators were able to get the talented forward on a reasonable cap hit of $8 million despite the fact that Duchene's camp knew how much Nashville wanted him.
The move also justified the trade of P.K. Subban at the draft, as Poile could afford to subtract from his deep defensive corps to add a major piece to his top-six forward group.
Losers
Columbus Blue Jackets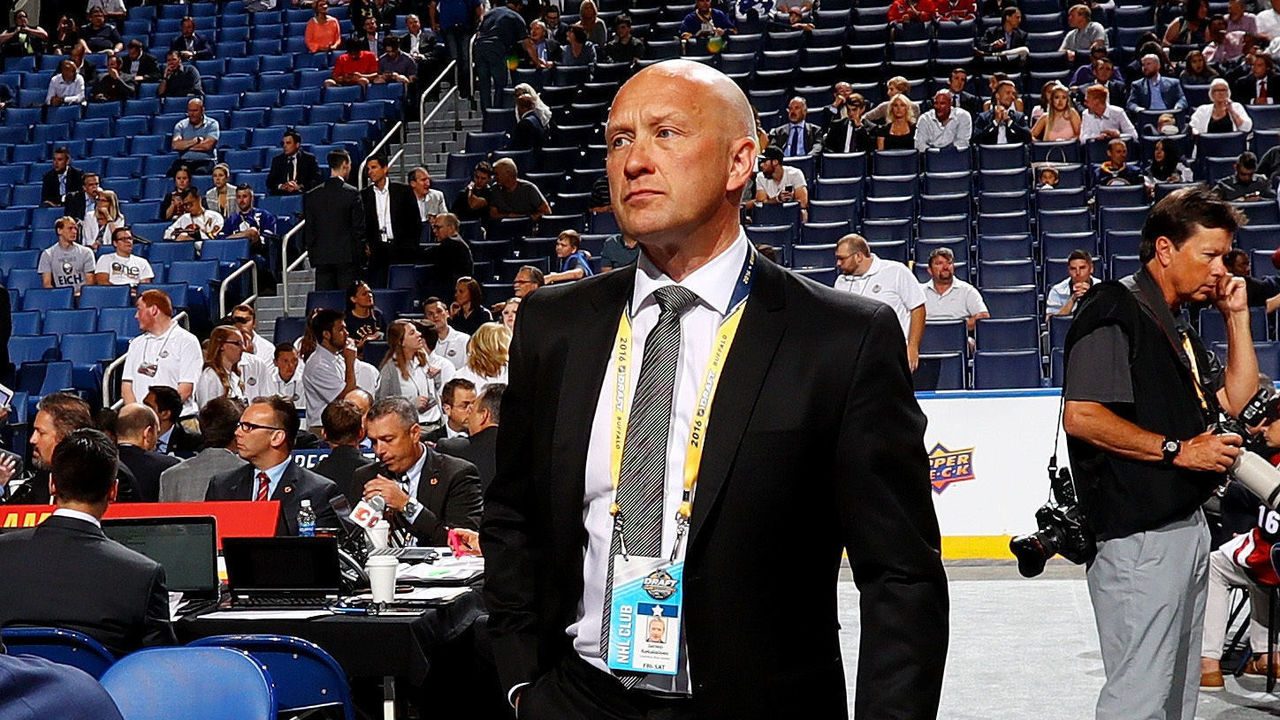 As The Who famously sang, "The exodus is here."
It's hard to fault Blue Jackets general manager Jarmo Kekalainen for going all-in at the trade deadline, but the Blue Jackets' present and future took significant blows Monday.
As expected, Columbus lost Panarin, Bobrovsky, and Duchene on the opening day of unrestricted free agency. In addition, the fact that Panarin turned down the team's last-ditch eight-year offer Sunday night in favor of a seven-year pact with a lower AAV didn't reflect well on the Blue Jackets.
Kekalainen did sign Gustav Nyquist, a solid forward in his own right, but neither that deal nor the new pacts for Joonas Korpisalo and Ryan Murray will do much to make up for the multiple holes now hampering the roster.
The GM still deserves credit for his bold moves in February, and the Blue Jackets clearly wouldn't have pulled off their improbable first-round sweep of the Tampa Bay Lightning had he not been as bold. But that vision was short-sighted, as Columbus' roster is now a shadow of what it once was.
New York Islanders
Lou Lamoriello and the Islanders were active Monday, but activity and success are two very different things.
Right off the hop, they missed out on Panarin and had to accept the fact that he'd chosen the rival Rangers.
The Islanders then overpaid for captain Anders Lee's services, perhaps in response to coming up short on Panarin.
Finally, New York made a surprising goaltending maneuver by signing Semyon Varlamov to a four-year, $20-million contract after Robin Lehner chose to leave the Islanders for a one-year, $5-million deal with the Chicago Blackhawks.
Nabbing Varlamov was a necessary move after Lehner opted for the Windy City, but the Islanders shouldn't have given him four years, especially at the same cap hit that Lehner ultimately received from Chicago.
Edmonton Oilers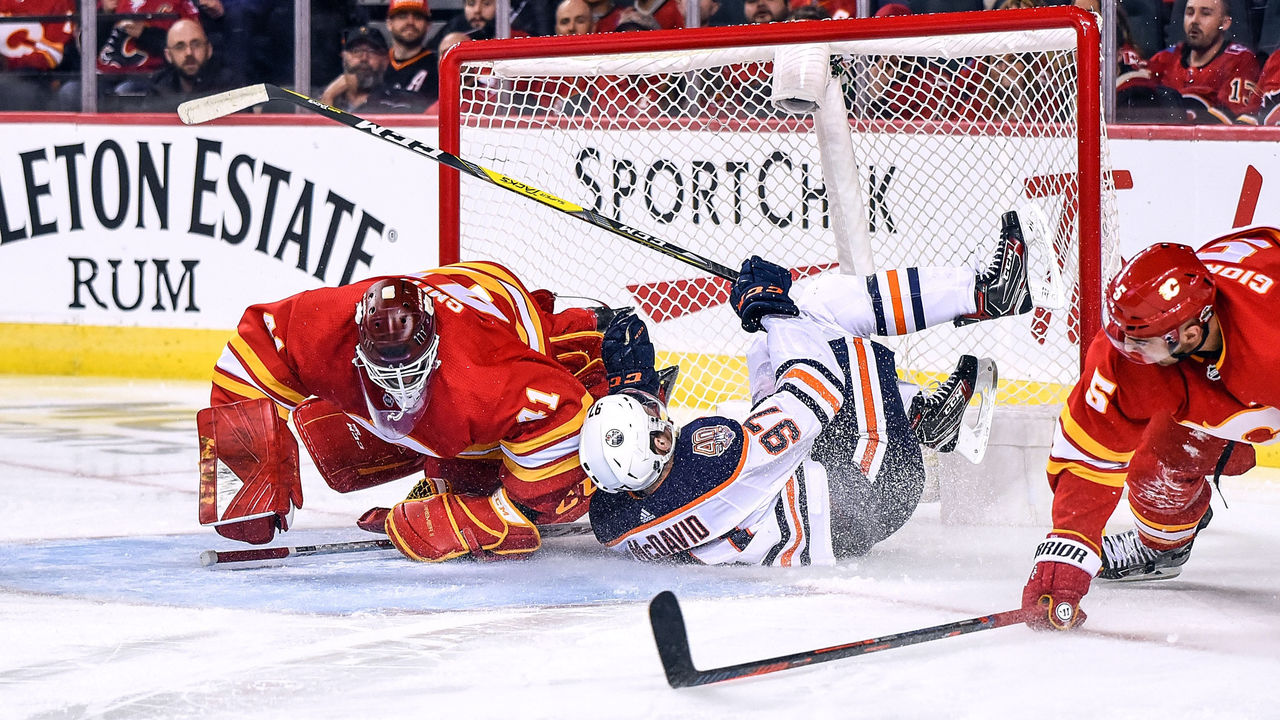 The Oilers didn't do enough to help Connor McDavid or to address their goaltending issues on July 1.
GM Ken Holland settled for 37-year-old Mike Smith despite the presence of several superior netminding options on the market and couldn't muster better forward signings than Markus Granlund and Tomas Jurco, in addition to re-upping Alex Chiasson and Jujhar Khaira.
Holland didn't have much wiggle room cap-wise, but he still could've done more on the trade market to create more space to improve his new club and reshape its roster.
(All cap figures courtesy: CapFriendly)