Top to bottom, Stanley Cup-winning Blues a master class in perseverance
Bruce Bennett / Getty Images
Last August, Ryan O'Reilly stood in front of reporters at the annual end-of-summer BioSteel camp in Toronto and, with a grin, talked about joining the St. Louis Blues in an offseason trade. He was giddy.
The possibility of lining up alongside Vladimir Tarasenko widened his eyes. The Blues, he said, were "on the verge of something great." He even suggested - adding "it's not going to be easy" - that a Stanley Cup was "definitely possible."
The interaction seemed harmless, a predictable display of optimism from a guy who'd hit a wall playing for the rebuilding Buffalo Sabres and now found himself in a pretty cushy situation. Just a few months before the BioSteel media availability, O'Reilly had lamented how he'd "lost the love of the game" during the 2017-18 season. Of course he was thrilled to be traded.
Now, some 10 months later, O'Reilly is indeed a Stanley Cup champion. He's the profanity-dropping winner of a much-deserved Conn Smythe, too. After a decade of largely playoff-free hockey, he's suddenly riding high. And he is just the tip of the iceberg with this team. The Blues' organization is littered with journeys marked by perseverance, people playing their cards just right.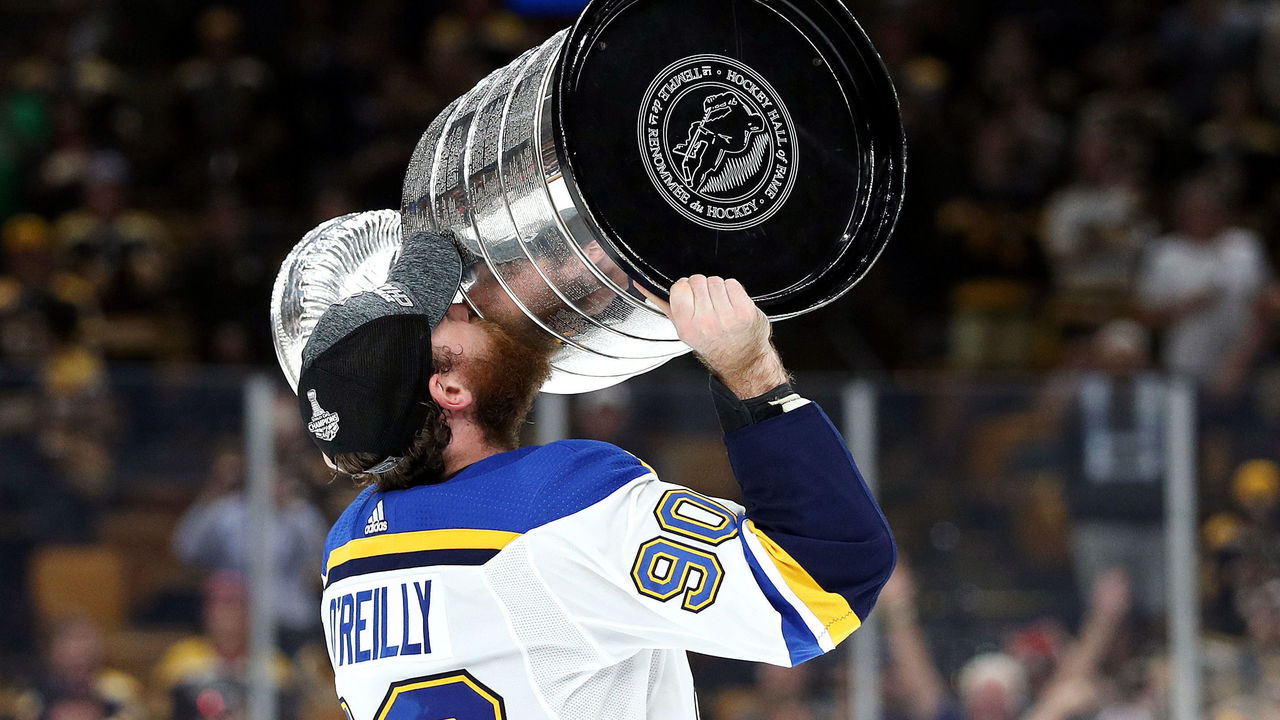 For the first time in their 52-year history, the Blues are on top of the world. Prior to Wednesday night's 4-1 Game 7 victory over the Boston Bruins at TD Garden, no team in the NHL's expansion era had won the Cup after ranking last in the standings at any point past the 30-game mark of the season.
The city of St. Louis hadn't experienced a Cup Final since 1970 and if the stars hadn't aligned on several levels, none of this would have transpired. The 2018-19 Blues, lacking a true superstar and eliciting evaluations like "well, they're definitely very good, but probably not great," pulled through in the end. A resilient group from top to bottom.
General manager Doug Armstrong deserves a round of applause for his commitment to the master plan. Not only did he add one of the sport's best two-way centers in O'Reilly, but he also brought forwards Patrick Maroon, Tyler Bozak, and David Perron aboard last summer. In 2017, Armstrong was OK with trading Kevin Shattenkirk despite being in a playoff spot, and a year later dealt Paul Stastny when the club was only a point out. Whether it was pure luck or deft managing - or a bit of both - Armstrong, the Blues' GM since 2008, picked the right seasons to unload stars and the right season to bolster the lineup. Luckily for St. Louis fans, he didn't panic and sell off more of the core when the team hit rock bottom in late 2018. It was a ballsy decision.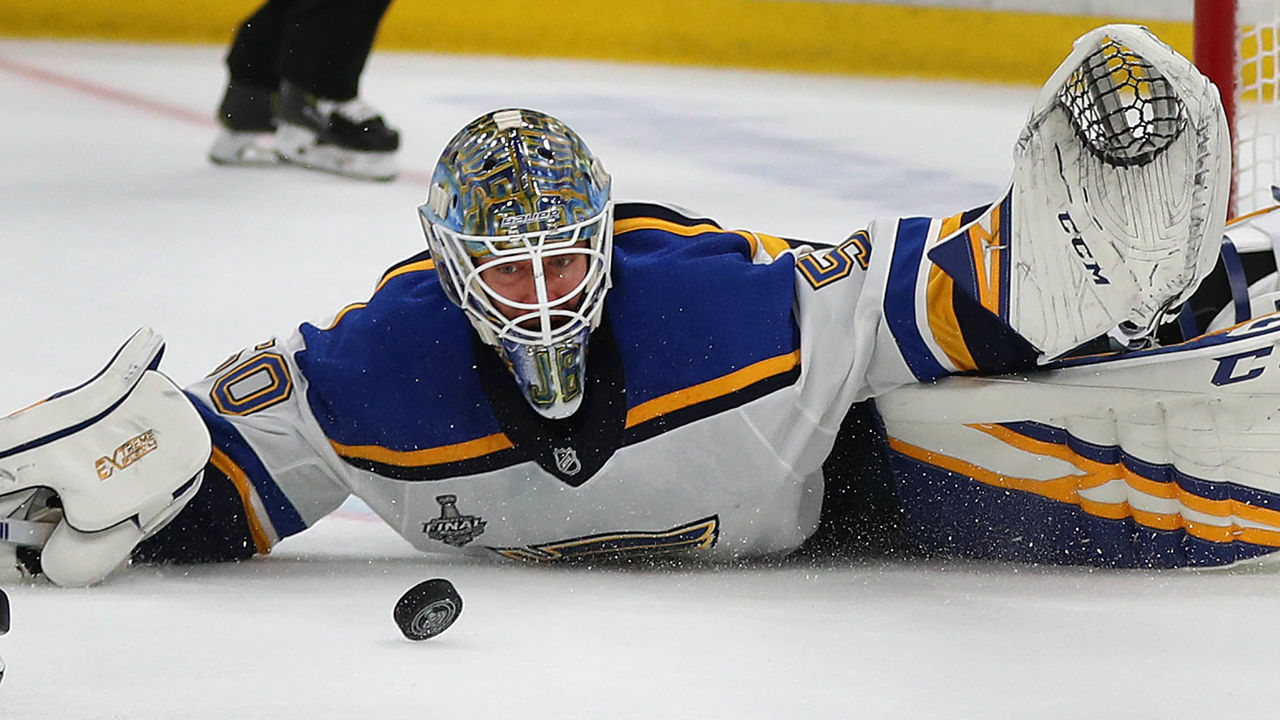 Nobody, not even Armstrong, expected much of Jordan Binnington coming into training camp. But the fourth-string goalie with ice in his veins came out of nowhere to post a .927 save percentage in 32 regular-season games and then a .914 mark over 26 playoff games. And though he wasn't superb in each and every outing of the postseason, Binnington showed incredible poise, finishing with a 6-2 record in games following a loss. The first period of Game 7 - in which he made 12 saves, many of them in the early going - was a microcosm of the rookie's resilient breakout season.
And how about Maroon? He signed a one-year, $1.75-million deal with his hometown Blues, his fifth NHL franchise, taking less money than his market value to be close to his 10-year-old son Anthony. When Maroon hoisted the Cup above his head, the valleys of his career - and there have been plenty - disappeared. The 2007 sixth-round pick's wholesome gamble paid off handsomely.
Jay Bouwmeester is a shadow of his primetime self, but he's now a Cup champion. It took him 1,184 regular-season games and another 75 in the playoffs to claim the NHL's ultimate prize. Skating alongside Conn Smythe contender Colton Parayko on the Blues' shutdown pair, he logged ice-time totals of 24:06, 25:41, 20:36, 23:34, 29:08, 21:39, and 28:34 in the Final. An admirable body of work for a 35-year-old who, before this postseason, seemed irrelevant.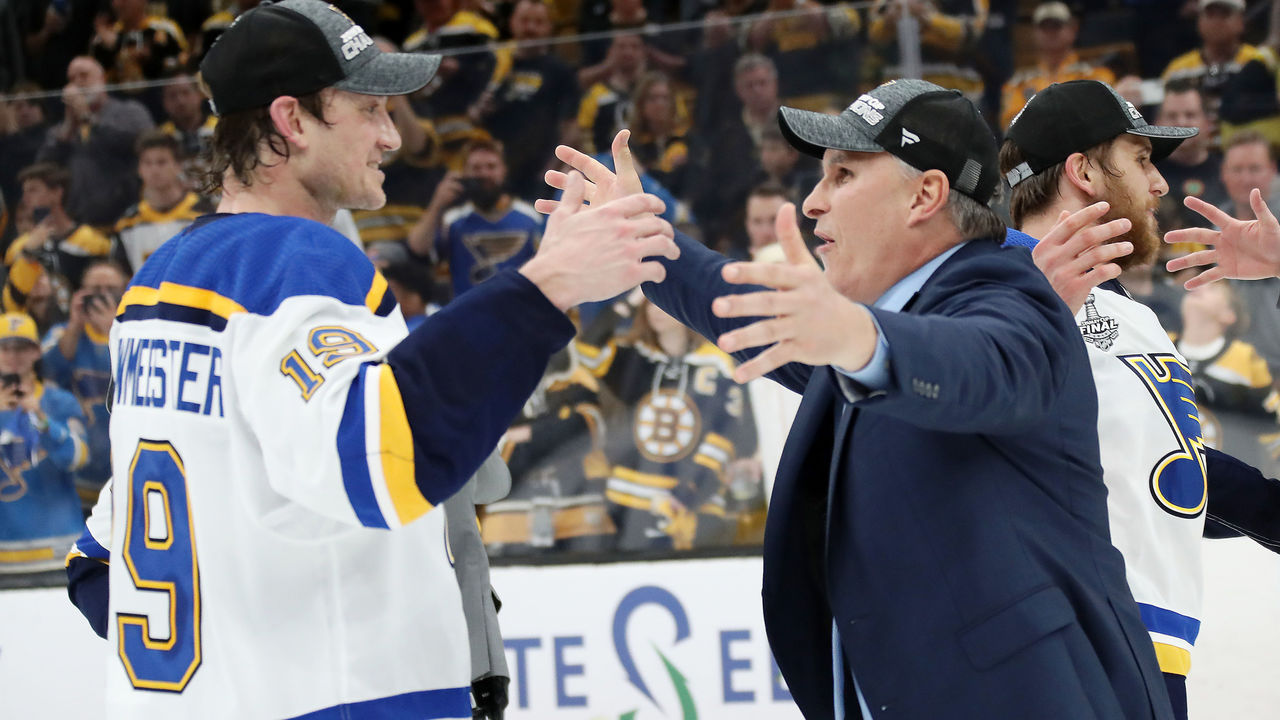 Fired by the Philadelphia Flyers in 2015, Craig Berube sat out the entire next season before finding himself behind the bench of the AHL's Chicago Wolves to start the 2016-17 campaign. When he replaced Mike Yeo and was named Blues interim coach on Nov. 20, 2018, Berube inherited a serious problem. Through team-oriented systems, a no-nonsense coaching style, and a number of smart lineup changes - particularly in the playoffs - he fixed it. He's 53 years old, a hockey lifer who until Wednesday had never won a Cup.
Let's not forget the long list of other memorable stories: Jaden Schwartz's heavy heart, having lost his hockey-playing sister Mandi to cancer in 2011; Chris Thorburn's family health bills; Alex Pietrangelo, reportedly on the trade block earlier this season, getting the Cup every longtime captain deserves; Perron's third go-around in St. Louis tasting sweeter than ever; Sammy Blais' timely rise as a hit-happy winger; Robert Thomas, Vince Dunn, and their dueling tour de force performances in Game 7 of the Dallas series; Robby Fabbri's toughness following multiple long-term injuries; and Alex Steen's limited role but gigantic payoff at the age of 35.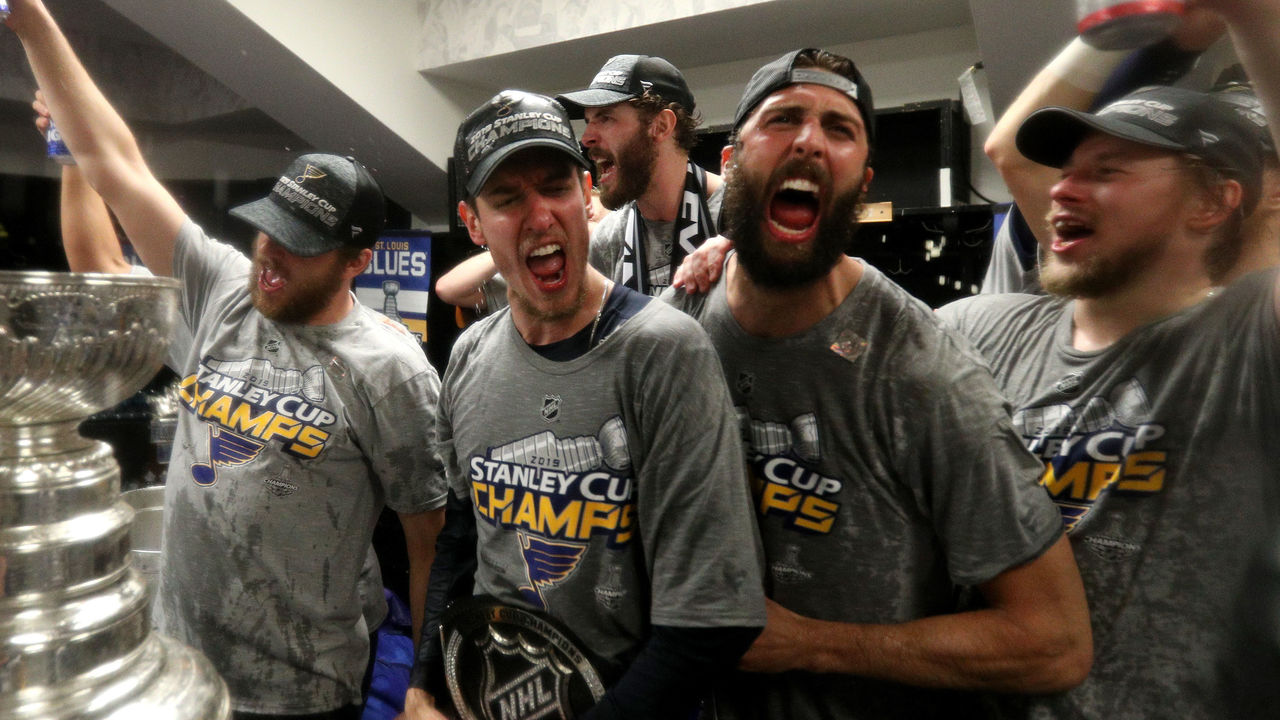 Examining the NHL market of St. Louis through a league-wide lens, it's hardly the sexiest location. And Missouri isn't a quote-unquote traditional American hockey hotbed like Massachusetts, Michigan, or Minnesota. The Blues haven't jumped off the page over the years despite being consistently competitive throughout the franchise's lifetime. None of that matters anymore. Because after 16 wins on the backs of 20 different goal-scorers, a stingy defense, and Binnington, they're forever champs.
Forget the officiating controversies, Columbus' upset over Tampa Bay, the record-tying number of Game 7s, the suspensions … all of it, forget it. The team sitting 31st in a 31-team league on Jan. 3 just won the Stanley Cup. Winnipeg in six games, Dallas in seven, San Jose in six, Boston in seven. These Blues, their championship, and the perseverance displayed by the entire organization should be what we remember from the 2019 postseason. They damn well earned our respect.
John Matisz is theScore's national hockey writer.
Comments
✕
Top to bottom, Stanley Cup-winning Blues a master class in perseverance
  Got something to say? Leave a comment below!