With the St. Louis Blues just one win away from the first Stanley Cup championship in their 52-year history, the city's only daily newspaper got a little ahead of itself.
The St. Louis Post-Dispatch inadvertently published several pages to one of their digital platforms that congratulated the Blues and their fans.
And here's a closer look: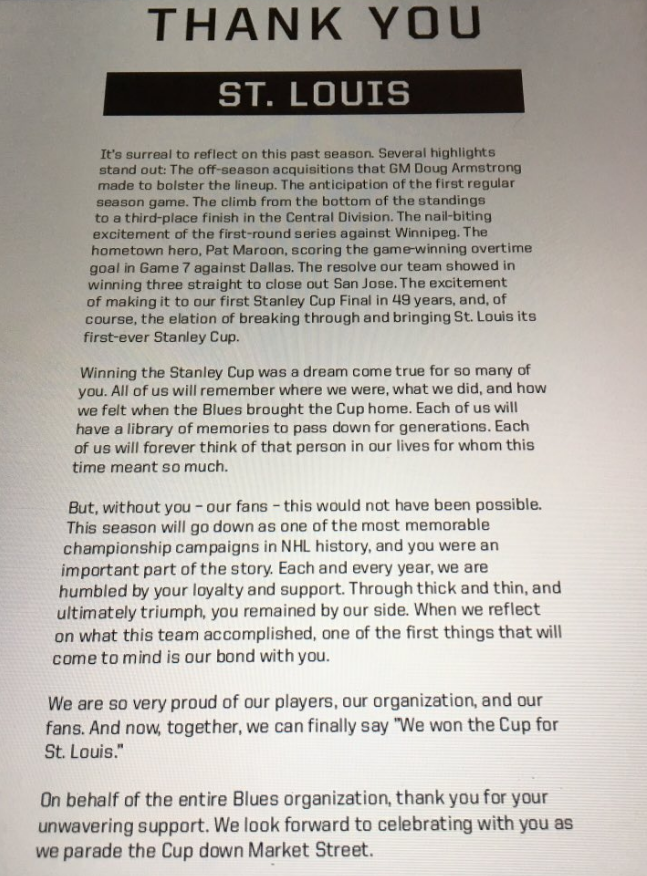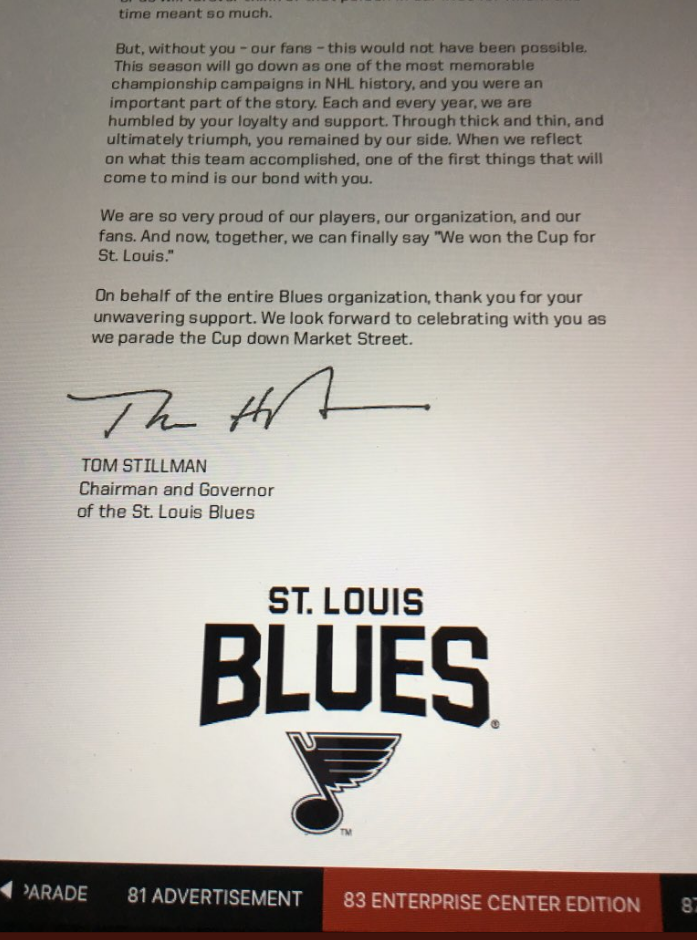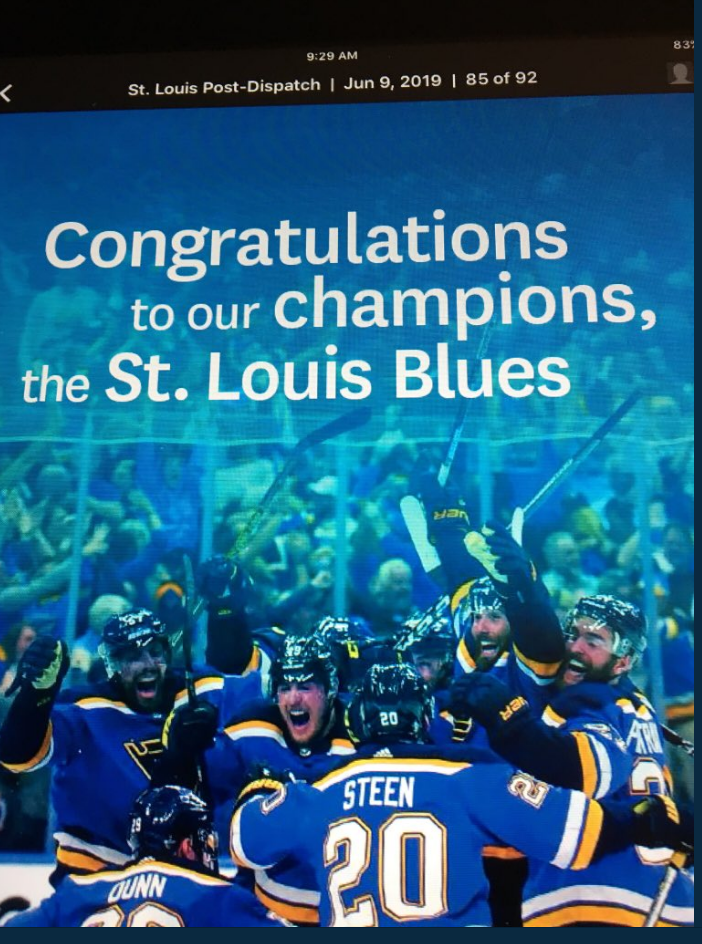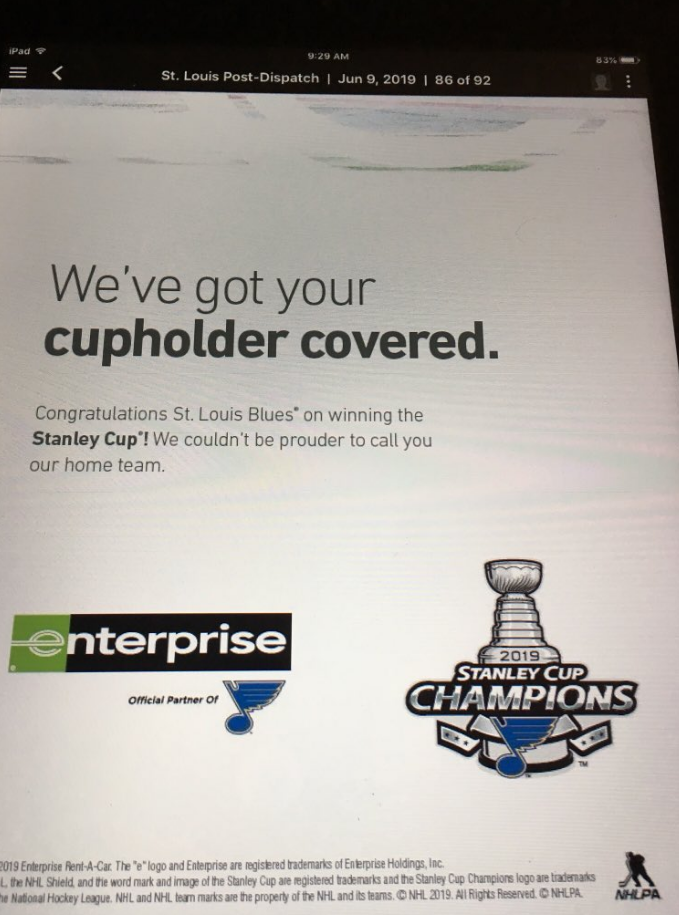 The pages were eventually removed, and the publication owned up to the error shortly thereafter.
Game 6 between the Blues and Boston Bruins is scheduled for 8 p.m. on Sunday night. St. Louis leads the series 3-2.