Boom, bust, or Vanek: Why Arthur Kaliyev's a wild-card prospect
In a perfect world, Arthur Kaliyev's claim to fame would be this: scoring 50 Ontario Hockey League goals in one year before turning 18.
This century, just four other under-18 OHL players - John Tavares in 2006-07, Steven Stamkos in 2007-08, Jeff Skinner in 2009-10, and Alex DeBrincat in 2014-15 - buried 50 in a single season. Those snipers are pretty good company.
Yet Kaliyev's actual claim to fame is that he's considered one of the most polarizing prospects in the 2019 draft class. His goal-scoring prowess is balanced out by question marks about key areas of his game.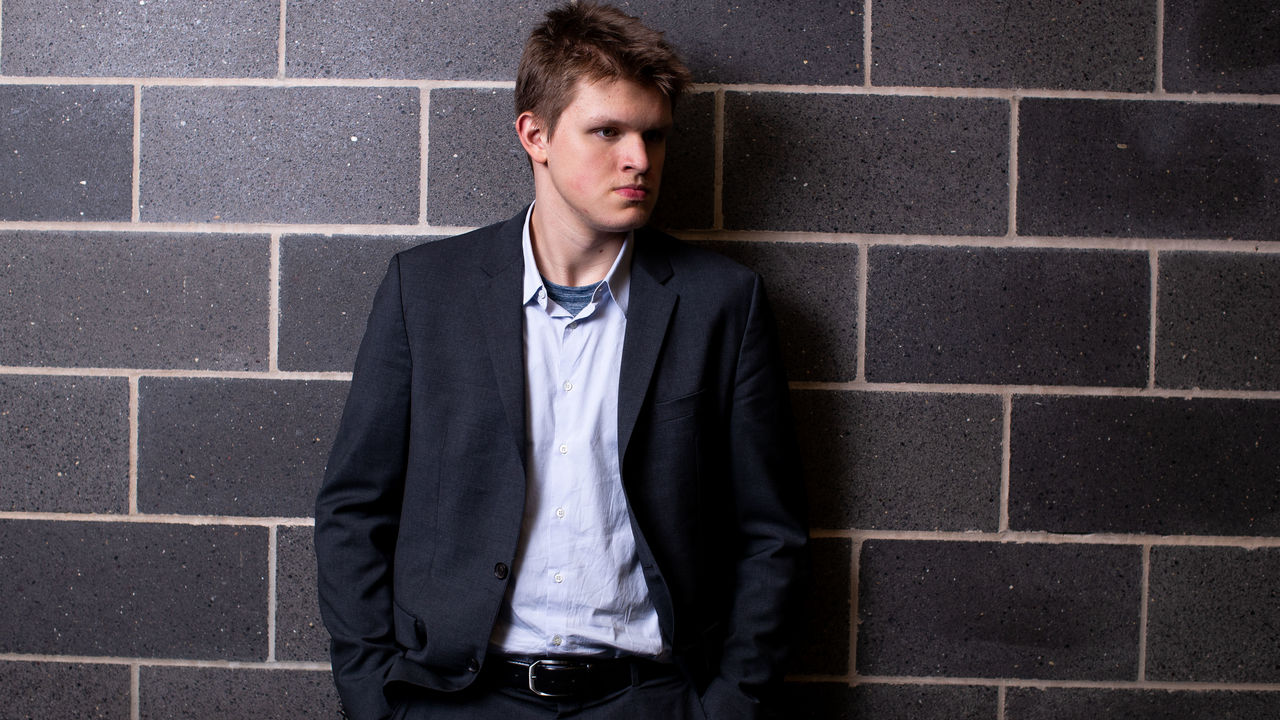 Fifty goals will put a draft-eligible player on a pedestal, but they don't guarantee consensus among talent evaluators. The Hamilton Bulldogs forward is a wild card heading into the first round of the NHL draft in Vancouver on June 21.
Will a team view his weaknesses as easily fixable and select him in the top 10? Will he be passed over several times and slip to the end of the first round or early second? Or will he anti-climactically go off the board in the 12-20 range, where most prognosticators have him pegged?
Let's break down why he's the subject of so many debates.
Offensive domination
At its core, hockey is a pretty simple sport: Score more goals than the other team and you win. On the surface, then, Kaliyev, a right winger with a nose for the net, appears to be an incredibly valuable asset.
Born in Uzbekistan in 2001, Kaliyev was raised on Staten Island. He moved to the Detroit area in his early teens in search of stiffer competition, and the Bulldogs drafted him in the second round of the OHL Priority Selection. He finished second in rookie goal scoring in 2017-18, bagging 31 in a limited role for the eventual league champs.
This past season, after being elevated to Hamilton's top line, he collected 51 goals and 51 assists for 102 points in 67 games. Among the 12 OHL players who registered 40 or more goals, Kaliyev was the only one born after 1999.
"Natural scorer," NHL Central Scouting director Dan Marr said. "I'm talking natural scorer like Brett Hull and Eric Lindros. He just has a good knack for reading the play so that he's open at all times. His timing is really good, plus he can finish."
Kaliyev, who scored more than every draft-eligible player except Cole Caufield (72 goals in 64 games) of the U.S. National Team Development Program, is a shot-generating machine. He averaged almost five shots on goal per game this past season, even hitting double digits on five occasions. The shot itself approaches goalies quickly off the stick, and with dizzying velocity. A lefty with great accuracy, Kaliyev lines up on his off side at five-on-five and on the power play in order to maximize his greatest strength.
"It's honestly insane," linemate Matthew Strome said. "I've compared him to Alexander Ovechkin - Ovechkin of the OHL when we're on the power play. You can pass that guy the puck anywhere, it could be behind him or in front of him, and I'd say 75 percent of the time it's going to go into the back of the net."
Strome's enthusiastic analysis is not without truth. As the clip below demonstrates, Kaliyev is fully capable of turning an off-target pass into a goal:
A rival OHL coach lamented the difficulty of containing Kaliyev. His team's entire penalty-killing strategy against Hamilton revolves around avoiding the 6-foot-2, 190-pounder's side of the ice. "He's nearly unstoppable on the power play," the coach said, noting Kaliyev can beat defenses with a one-timer, snap shot, give-and-go, or back-door tap-in.
"You can't teach what this young man brings," Bulldogs general manager Steve Staios said. "Really, everything that we thought about Arthur before drafting him has come to fruition - plus, plus. He's been that good for us."
Skating mainly with Strome and Jan Jenik (NHL draft selections in 2017 and 2018, respectively), Kaliyev recorded a point on 42 percent of Hamilton's goals as a sophomore. Beyond his shot, the point accumulation is a testament to his hockey IQ and willingness to make the right play. The line is most effective when the opposition devotes too much of its attention to Kaliyev. Sometimes, like below, teams forget Strome and Jenik exist:
Brock Otten, who analyzes draft-eligible players for his OHL Prospects blog, noticed Kaliyev diversified his game in Year 2.
"As an OHL rookie last year he was mostly just a trigger man," Otten said. "This year we really saw the evolution of his complete offensive game. I think his playmaking ability, and the progression in that area of his game, really surprised me. He's such a smart and calculated offensive player."
Concerns and rebuttals
The fact that Kaliyev expanded his offensive repertoire to include a strong playmaking element shows he's willing and able to improve underdeveloped areas of his game. He'll need to do the same with his slow pace of play, poor attention to detail in the defensive end, and lack of physicality.
Kaliyev doesn't play an uptempo brand of hockey. Going against the grain in a speed-first sport, he prefers to slow down the game. As Otten describes the style, "It's almost like he's playing chess out there."
Some people question whether that's a function of Kaliyev's skating ability, while others theorize about a lack of passion. And the criticism isn't exclusively aimed at Kaliyev's time with the puck; it's his play away from the puck that raises eyebrows. On the forecheck, for instance, he tends to leisurely cruise into the offensive zone.
"He's probably not the first one in because he's reading the play. He's putting himself in position to get the puck back," Staios said when asked about the forechecking optics. The GM believes Kaliyev's hockey sense is underrated and his compete level is fine. "To me," he continued, "that relates to his ability to read the play and decipher from certain situations where he should be and how he should put himself in a spot to get the puck and create offense."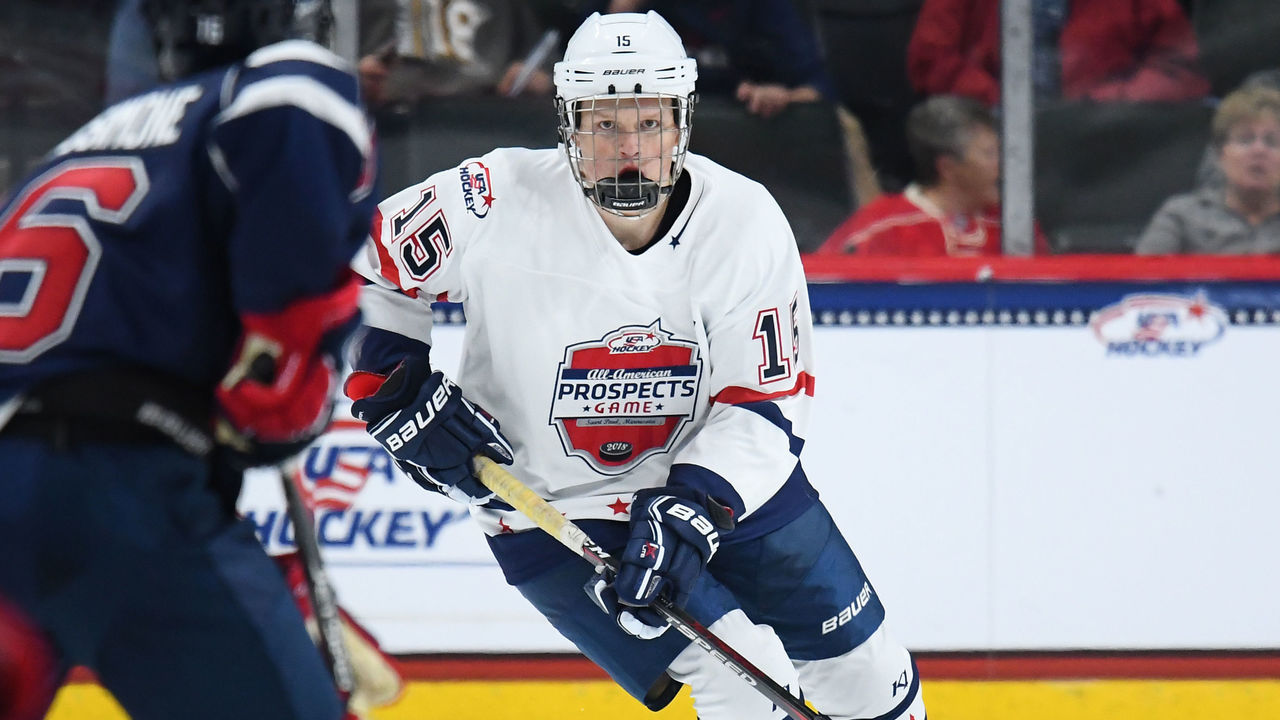 One assistant general manager for an NHL team isn't quite sure what to make of the perceived shortcomings. Kaliyev was a top-three performer in three skating categories - first in transition agility, second in weave agility with the puck, and third in backward skating - at a January showcase event for players in the Canadian junior leagues, perhaps hinting that the pace-of-play problem is overblown.
"It's weird because he scored very high on the Top Prospects Game off-ice training, the skating aspect of it," the assistant GM said. "But he plays at a slow pace. Obviously he can move, it's about if he wants to ... Money's a pretty good motivator in that regard."
Kaliyev's not a complete liability in the defensive end, Marr says, or useless on the backcheck like some other high-end offensive prospects can be. He brings something to the table away from the puck and has been deployed in penalty-kill situations. But calling Kaliyev an excellent two-way forward would be a stretch. And, for a taller guy, he isn't intimidating or forceful with or without the puck.
"He's not somebody who is a physical player, not somebody you see fully engaged in the defensive end," Otten said. "I think that's going to be the biggest black mark for him. If he's not producing offensively, the question will be, what is he doing for your hockey team?"
Kaliyev's different than some past polarizing NHL draft prospects, such as Ryan Merkley last year, in that nobody is questioning his character. He's coachable and well-liked by teammates. Pat Peake, Kaliyev's minor hockey coach for three years in Michigan, adds that his pupil's work ethic is undeniable. Kaliyev's a rink rat who, in his free time, shoots literally hundreds of pucks nearly every day.
"If it was his way," Peake said, "he'd be at the rink 24 hours a day. His mindset is, 'I need to be a good NHLer, or I've failed.'"
The big picture
Discussing Kaliyev brings us to Thomas Vanek, of all people.
Rather quietly, Vanek's racked up 373 goals and 416 assists for 789 points in 1,029 games split between eight different NHL franchises. When healthy, Vanek - a smart, goal-scoring winger who doesn't play with pace or bang around much - can be counted on for 50-60 points per year. As Otten notes, he's a valuable piece, especially on the power play, but he's not a star.
Might Kaliyev be the next Vanek, a comfortable halfway between bust (a fringe NHLer who never really makes an impact) and boom (a high-impact player cut from the same cloth as Phil Kessel)?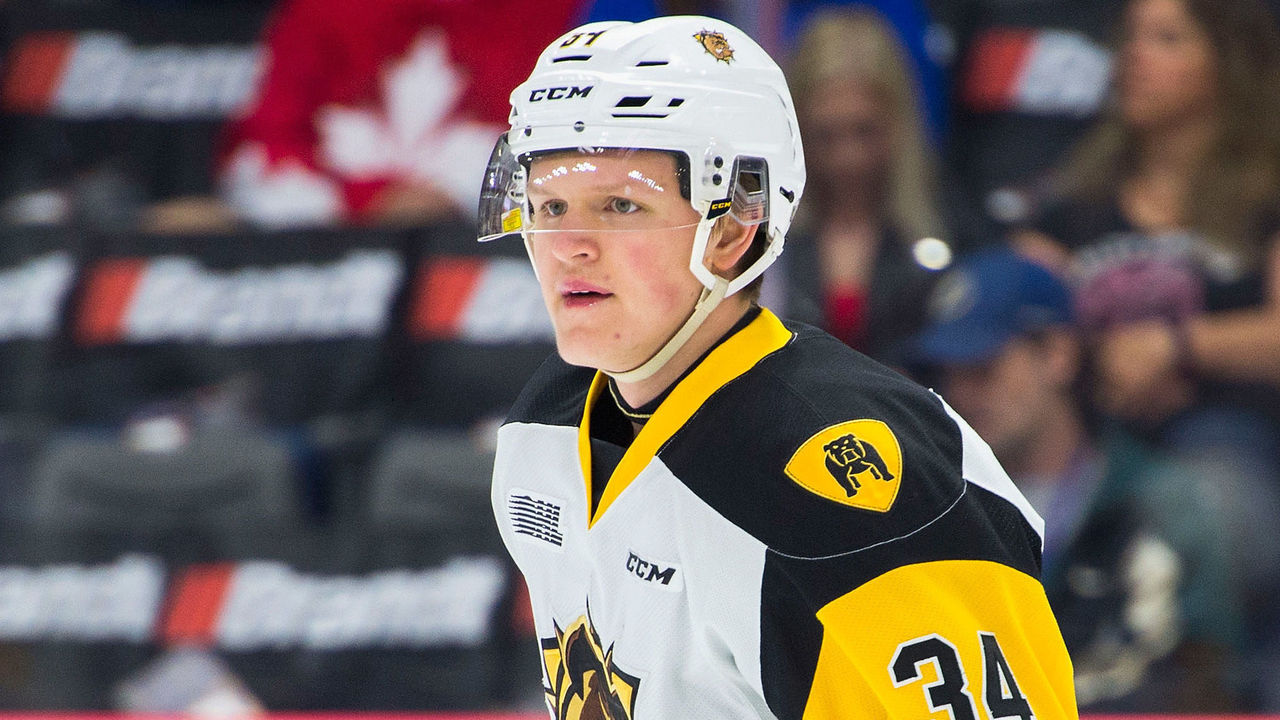 Kaliyev's chances of trending toward the Kessel side depend on his development, on and off the ice. If his skating, defense, and physicality ramp up, he's on his way. And Kaliyev's just getting started in the gym.
"Athletically speaking, he's at the bottom of the totem pole in terms of his body, his explosiveness, and his agility," Bulldogs head coach Vince Laise said. NHL teams might look at Kaliyev's birth certificate - he doesn't turn 18 until June 26 - and conclude that he's got some hidden athletic upside. It doesn't hurt that his 15-year-old sister, Elvina, is ranked inside the top 250 in the world in the junior tennis ranks, and both siblings are revered for their dedication to sport.
Peake has fielded a number of calls from teams as the draft approaches, delivering some variation of the same message every time: "If he's not scoring, can he contribute? My answer is yes," Peake said. "He knows how to play a 200-foot game. He's a big, strong kid. He scores so much that he's an underrated passer because he sees the ice so well and he's got that - I like to call it the hockey moxie. He's got that swagger. And his hockey IQ is really, really high."
That's the thing about players like Kaliyev. They are high risk and high reward. So you'd better think long and hard about the worst- and best-case scenarios.
As Staios wondered aloud: "Maybe you get him a little bit later and he becomes your best player, you know?"
John Matisz is theScore's national hockey writer.
Comments
✕
Boom, bust, or Vanek: Why Arthur Kaliyev's a wild-card prospect
  Got something to say? Leave a comment below!