Bruins vs. Blues: Who has the edge at each position?
After 49 years, it's the rematch we've all been waiting for.
Well, maybe not, but for the second time in NHL history, the Boston Bruins and St. Louis Blues will do battle in the Stanley Cup Final.
The last time these teams met with the championship at stake, the Blues got swept and Bobby Orr went airborne.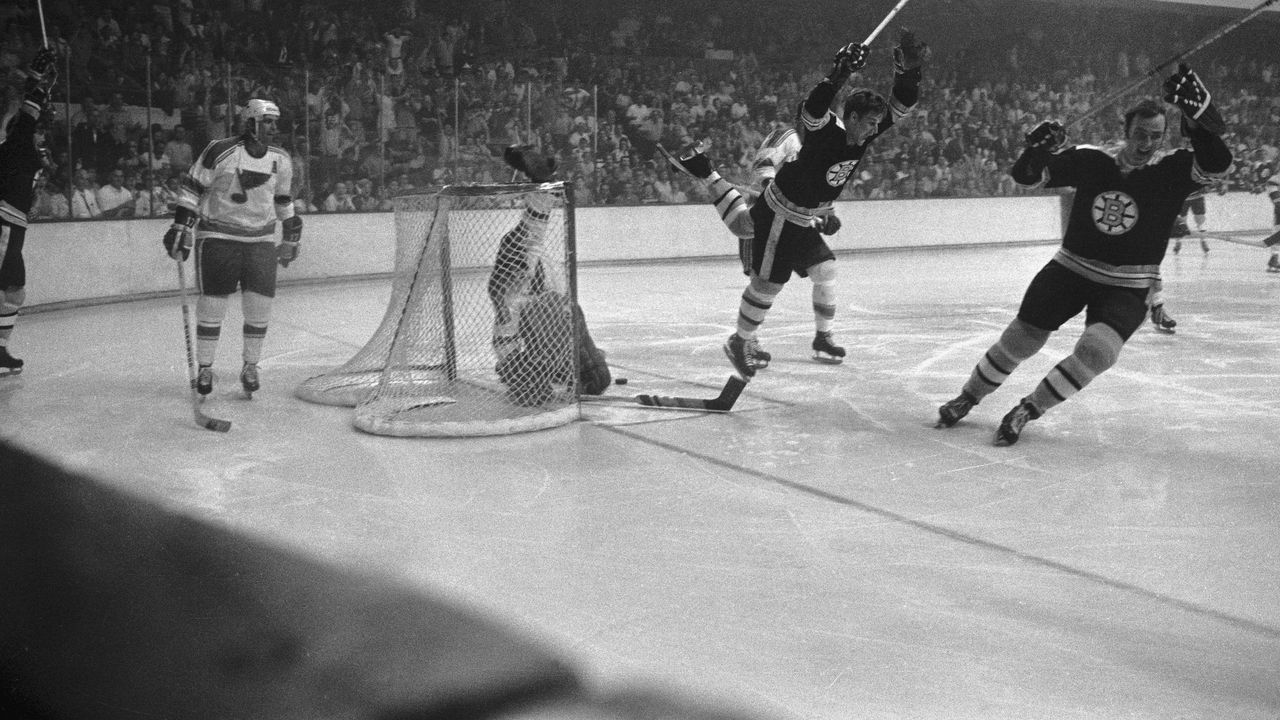 While it'd be fun for a new "most famous picture in hockey history" to emerge from this year's series, let's not get greedy. Instead, we'll break down every position and determine who owns the edge in this winner-take-all matchup.
Forwards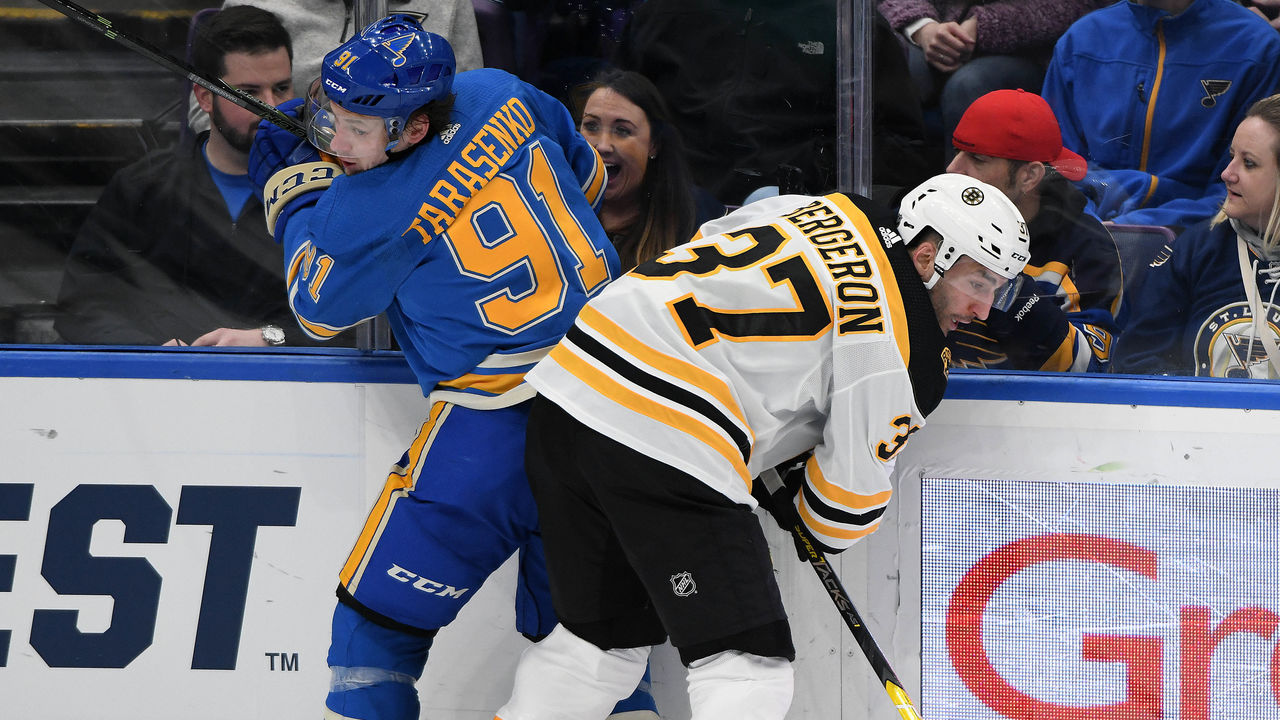 Bruins: At this point, the entire hockey world knows Boston's top line is the best in the league. The Brad Marchand-Patrice Bergeron-David Pastrnak triumvirate has been dominant throughout the postseason, owning 55 percent of shot attempts, 53 percent of scoring chances, and 75 percent of goals scored at five-on-five through three rounds. Slowing this unit down at even strength should be the No. 1 priority for any opponent.
But while the top line is the constant, these Bruins also have depth. David Krejci has solidified his status as one of this generation's top playoff producers and ranks third on the squad with 14 points this spring. Elsewhere, deadline acquisitions Charlie Coyle (12 points) and Marcus Johansson (nine points) have consistently impacted games, while the club has a pair of sleeping giants in Jake DeBrusk and Danton Heinen who could break out at any time.
Overall, 13 different Bruins forwards have lit the lamp in these playoffs, and the team is tied with the Blues at 57 goals scored, but in two fewer games.
Blues: The Blues might just possess the antidote to the Bergeron line, as their top unit that's spearheaded by fellow all-world two-way pivot Ryan O'Reilly can counter any punch - at least on paper. Alongside O'Reilly, left winger Jaden Schwartz is probably the Blues' most viable Conn Smythe threat with 12 goals this postseason, while Vladimir Tarasenko showed up big time in the Western Conference Final. That line will need to stay hot for St. Louis to have any chance at hoisting the Cup.
Down the lineup, the Blues' production thins out. There are a number of steady contributors - including David Perron, Brayden Schenn, Pat Maroon, and Tyler Bozak - but if this series comes down to depth scoring, it'll be tough to match the Bruins' overall firepower.
Edge: Bruins
Defensemen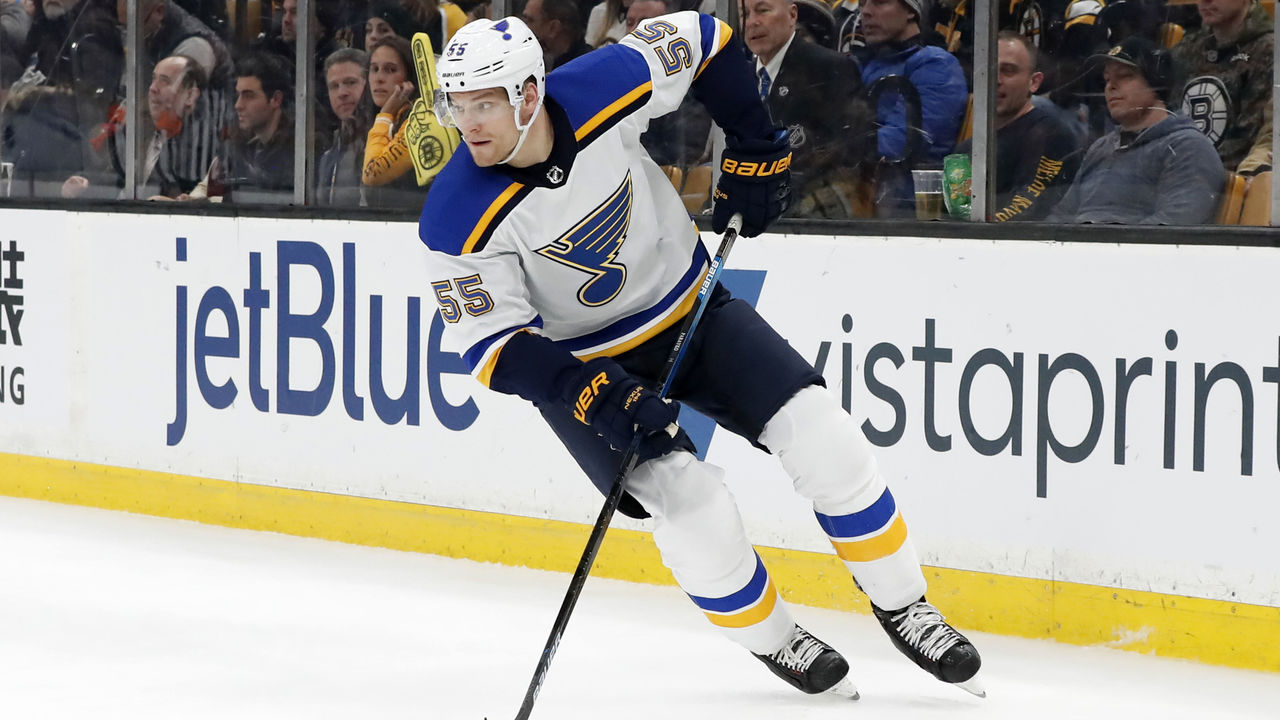 Bruins: It feels like the Bruins' defense corps flew a tad under the radar throughout the first three rounds. The group features a tremendous blend of speed, physicality, and poise, and it played a big role in holding the trigger-happy Hurricanes to less than 25 shots in two of the four conference final games.
Charlie McAvoy looks destined to become one of the most complete D-men in the league, Torey Krug is masterful with the puck on his stick, and Zdeno Chara still finds ways to impose his will every night. With those three leading the charge, and with Brandon Carlo, Matt Grzelcyk, and Connor Clifton serving as complementary pieces, the Bruins have quietly built a rock-solid group one through six.
Blues: This is a tight matchup, as the Blues are also strong on the back end. Alex Pietrangelo and Colton Parayko are both superstars who can eat up heavy minutes, while Joel Edmundson and Vince Dunn (who's dealing with health concerns) are effective at suppressing shots while staying out of the spotlight.
Then there are veterans Jay Bouwmeester and Carl Gunnarsson, who have experience and smarts but lack foot speed, which could be a factor the Bruins look to exploit when drawing up their offensive game plan.
Edge: Bruins
Goalies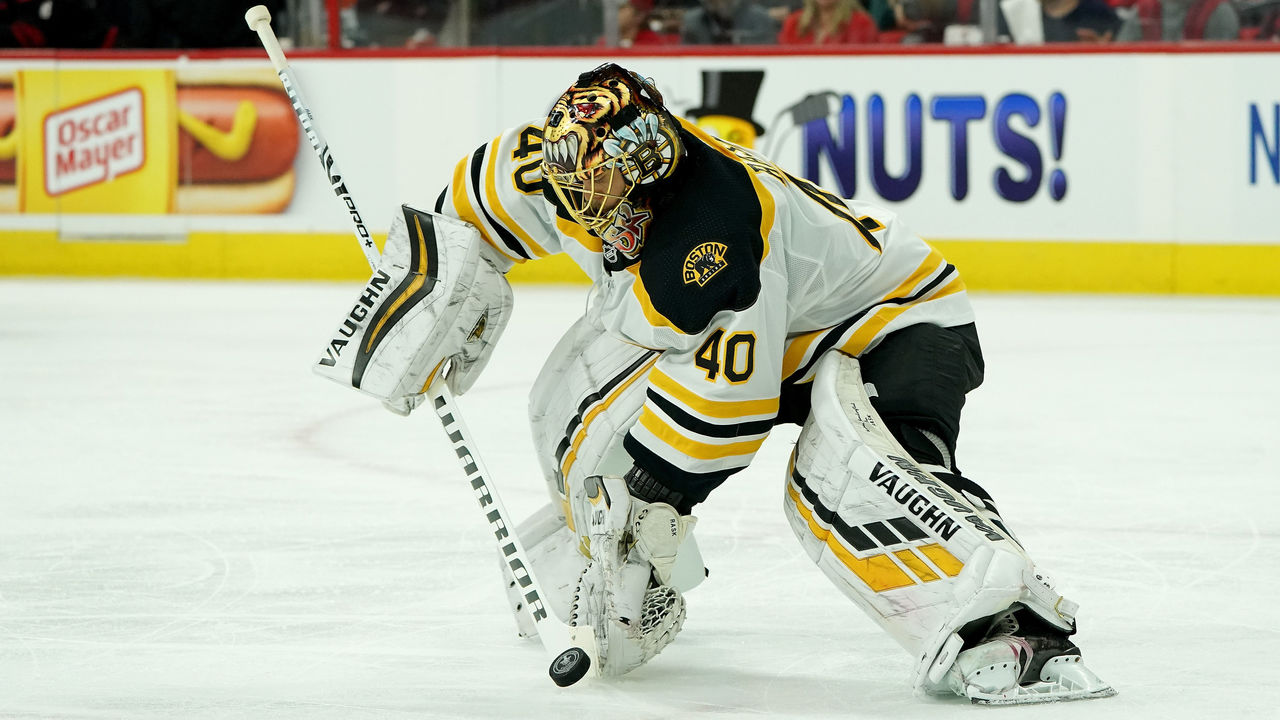 Bruins: Backstopping the Bruins is the runaway Conn Smythe favorite, Tuukka Rask, who's been lights-out this postseason with a 12-5 record, a .942 save percentage, and two shutouts.
Rask has made saves look impossibly easy at times and even owns a .921 save clip when the Bruins have been shorthanded. St. Louis will have to hope Boston's long layoff knocked him out of his zone a touch.
Blues: Rookie Jordan Binnington's ice-cold demeanor has translated well in these playoffs, as he owns a sturdy .914 save percentage through 19 starts.
It also helps that Binnington has looked his best when the stakes have been highest, as he allowed just two goals to the San Jose Sharks in three games after falling behind 2-1 in their Western Conference Final clash. He'll need to carry that form over to the championship round against the hottest goalie on earth.
Edge: Bruins
Special teams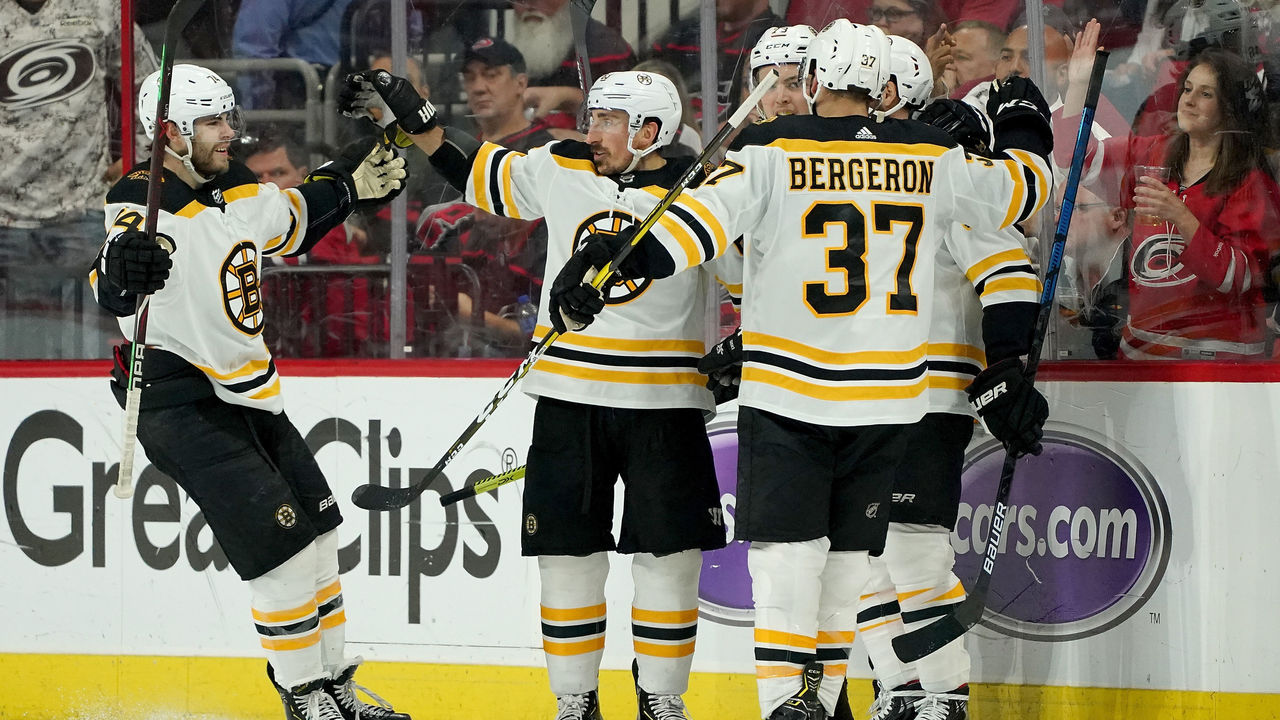 Bruins: Boston does the lion's share of its damage on the power play, which leads the playoffs with a ridiculous 34 percent conversion rate. And the Bruins simply scorched the Hurricanes with the man advantage, going 7-for-15 in four games. Simply put, stay out of the box against these guys.
On the flip side, the Bruins have been stingy on the penalty kill, fending off 86.3 percent of power-play opportunities by opponents. Dating back to Game 5 against the Toronto Maple Leafs in Round 1, that number goes up to 90.2 percent.
Blues: Perhaps the Blues are piecing it together at the perfect time. Through the club's first 15 playoff games, the man advantage was futile at just 14.8 percent. But, to close out the Sharks, the power play woke up and went 5-15 from Game 2 to Game 6. Staying hot in that department would go a long way against the Bruins.
At the other end, patching up the penalty kill is a must for St. Louis. The unit surrendered only two goals against the Sharks, but it's operating at just a 78 percent clip for these playoffs. That won't cut it in the final.
Edge: Bruins
Head coaches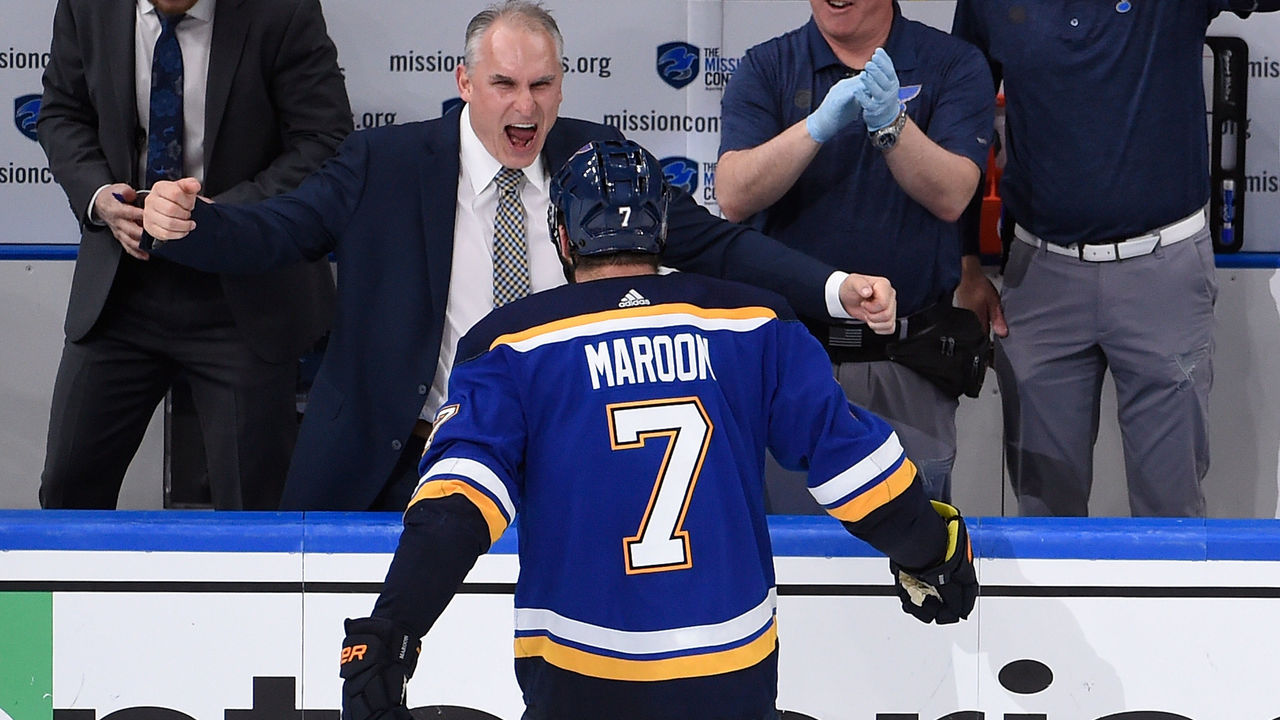 Bruins: Since being hired in February 2017, Bruce Cassidy has coached the Bruins to 117 wins, trailing only the Tampa Bay Lightning over that span. His team plays a committed, adaptive style and is near the top of the pack in both special-teams categories. He's quickly cemented himself as one of the top bench bosses in the league.
Blues: Craig Berube is technically still the Blues' interim head coach, which is laughable, as he's a lock to remain behind the bench after steering one of the most drastic in-season turnarounds in NHL history. Berube has gotten a talented roster that lacked cohesion to buy in and play for one another, and he hasn't budged from his game plan despite facing deficits in each of the past two series.
Edge: Tie
Comments
✕
Bruins vs. Blues: Who has the edge at each position?
  Got something to say? Leave a comment below!