It's fair to wonder how differently Game 4 might have gone for the Blue Jackets in a parallel universe, one in which the NHL saw fit to suspend Brad Marchand for punching an unsuspecting Columbus defenseman in the back of the head.
Granted, Tuukka Rask was brilliant, and the Jackets' only goal on 40 shots was the direct result of an egregious officiating error. But the Bruins' 4-1 win made clear that in a series where each goalie — Rask and Sergei Bobrovsky — has starred, their greatest advantage is the capability of their best forwards to take over at a moment's notice.
With Marchand let off unscathed, Boston head coach Bruce Cassidy reunited him, Patrice Bergeron, and David Pastrnak on Thursday after deploying that trio sparingly at even strength in Games 1, 2, and 3. Neither Marchand nor Bergeron had registered a point in this series alongside fill-in linemate Danton Heinen, and it didn't take them long at all to atone for that shortfall.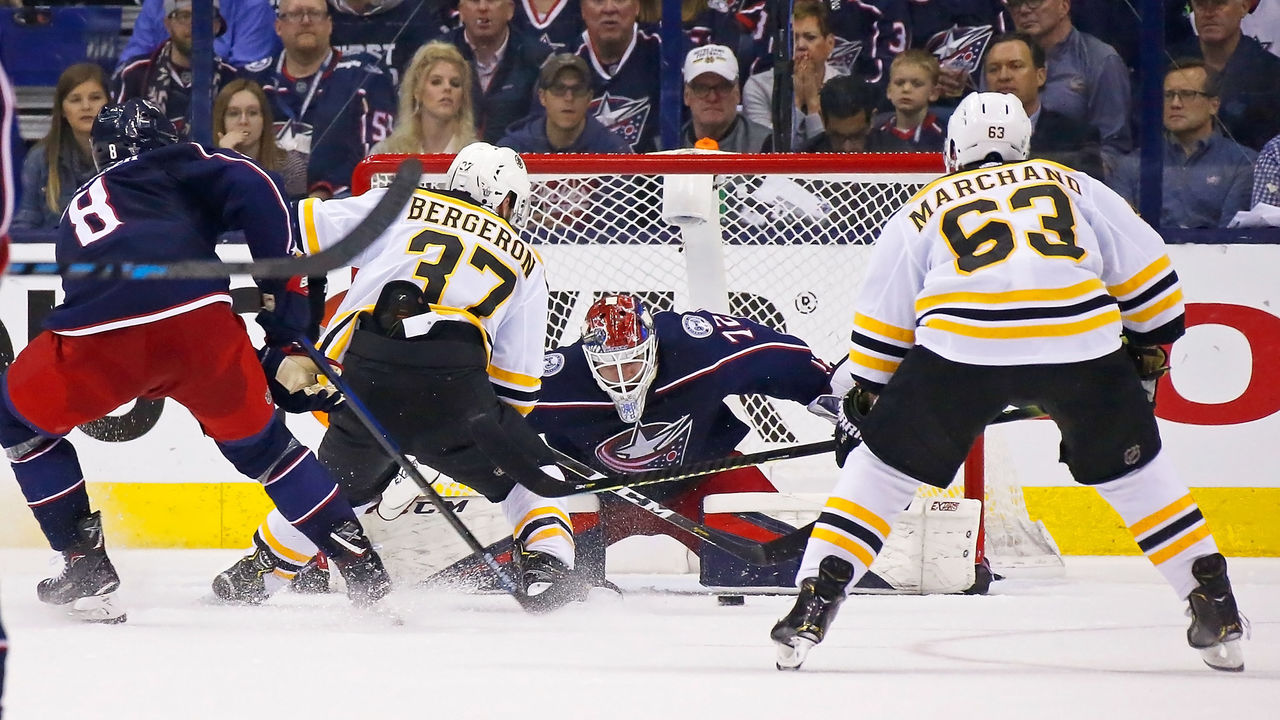 By combining to score three goals, two of which rippled the twine behind Bobrovsky before the game was eight minutes old, Marchand, Bergeron, and Pastrnak finally mustered a sufficient response to Artemi Panarin, Matt Duchene, and Cam Atkinson, whose cumulative offensive production — four goals and five assists entering the night — had helped power Columbus to a 2-1 series lead.
Each of those goals developed through tidy combination play. On the first, Pastrnak buried a cross-ice pass from Charlie McAvoy from the left faceoff circle as Marchand and Bergeron occupied attention on the weak side. Marchand set up Bergeron for his first power-play tally; Bergeron's second came courtesy of a rebound Pastrnak created with a lethal one-timer.
Keep your stars together and let them go to work. It's a simple formula that can work wonders, especially when the goalie behind them is operating on a higher plane. Eleven of the 40 shots Rask faced were high-danger, and he turned each and every one of them aside, upping his save percentage in the series to a sparkling .942 (and .952 at even-strength).
In one way, Game 4 lent credence to the thought that Rask's improved play in the postseason shouldn't come as too much of a surprise. Though his .912 save percentage in the regular season was a career low, he was a .925 netminder at even strength, a number worthy of a great deal more respect.
The area where Rask faltered was on shorthanded opportunities the Bruins' aggressive power play tended to concede. After allowing a league-high 12 goals this season when his team had a man advantage, he reversed that trend in Game 4 by stonewalling the Blue Jackets on five shorthanded scoring chances, including a crucial blocker save on Boone Jenner's penalty shot in the first period.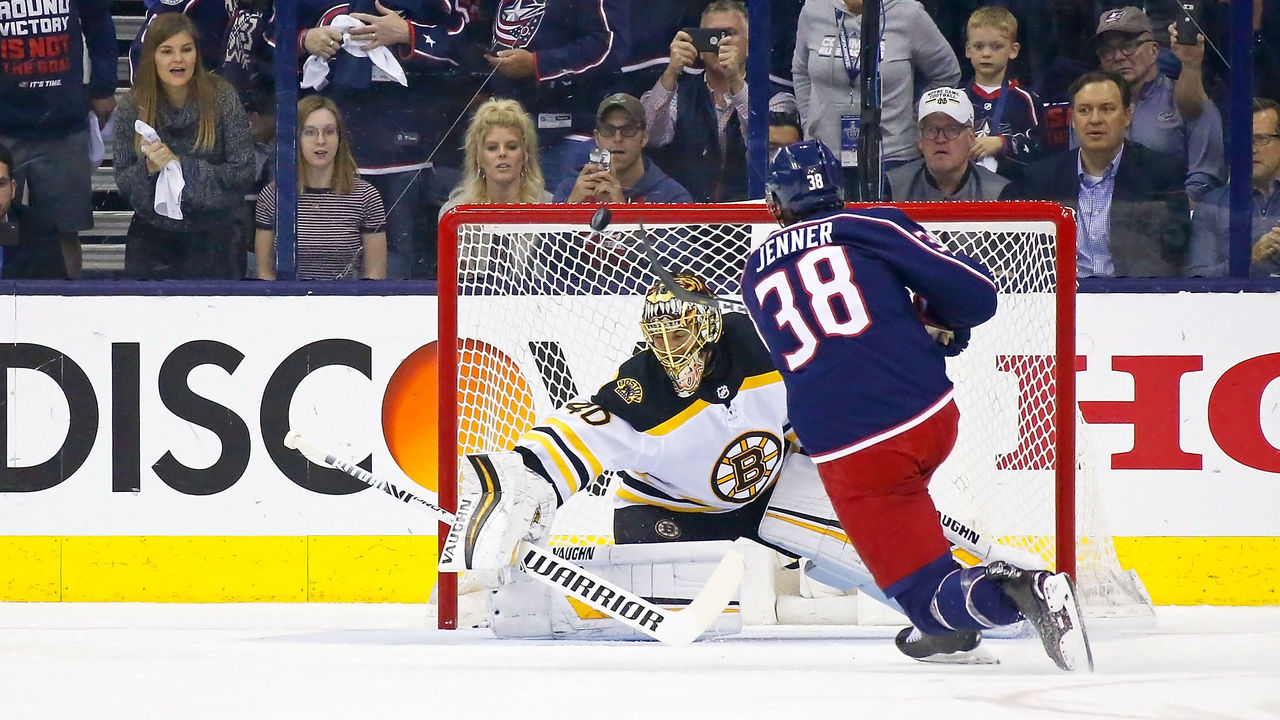 Bobrovsky has been no slouch himself, recording a .933 save percentage (.951 at even-strength) to this point in the series. He'll be an early Conn Smythe Trophy candidate if the Jackets wind up advancing to the third round.
Now that these series are deadlocked after four games, it's interesting to contrast Boston-Columbus with the St. Louis Blues' ongoing showdown with the Dallas Stars. That matchup features two goaltenders — Jordan Binnington and Ben Bishop — who were expected to excel after looking unbeatable for much of the season.
Instead, each of them has been pedestrian, while Rask and Bobrovsky duel out east. If the Carolina Hurricanes finish off the New York Islanders sometime in the next week, their opponent in the Eastern Conference Final will likely be the team whose goalie doesn't regress first.
What else is worth watching for in Game 5 and beyond? The special-teams battle may finally be tilting in the Bruins' favor. Their power play was the NHL's third-strongest this season, but after clicking on seven of 16 opportunities in Round 1 against the Toronto Maple Leafs, it had managed just one goal in its first 10 tries against Columbus.
Credit the Jackets on that front: their penalty kill was tops in the league this year. It took Bergeron's resounding entrance into the series to solve Bobrovsky and that fearsome unit. Such is the benefit of having great offensive players.
Nick Faris is a features writer at theScore.