Foresight is 2020: 3 lottery teams that can muscle into the playoffs next year
Eliot J. Schechter / Getty Images
Will it be five or seven in 2020?
Ever since the NHL introduced its current playoff format in 2013-14, the number of new teams to qualify for the postseason each year has been one or the other. This season, for instance, the Islanders, Hurricanes, Blues, Flames, and Stars supplanted 2018's Flyers, Devils, Ducks, Kings, and Wild. Five in, five out. The year prior, it was seven in, seven out.
Sure, it's only five years of data, but it's still notable that between 16 and 23 percent of the playoff field has changed each spring. So, which of this year's 15 non-playoff teams are poised to break through and compete in the 2020 postseason?
Keeping in mind two high-impact events on the horizon - June's draft and July's free agency period - let's identify three teams that could make the leap.
Florida Panthers
The roster may be top-heavy, but it's young and talented. The coach may be new, but Joel Quenneville is revered as one of the best to ever run an NHL bench. The general manager may have his work cut out for him, but Dale Tallon certainly has incentive to build a winner. And the club's owner may have trouble filling the arena with warm bodies, but Vinnie Viola has publicly said he's willing to spend.
With Aleksander Barkov, Jonathan Huberdeau, Vincent Trocheck, and Keith Yandle already on the roster, the Panthers are heading into the draft and free agency with a full head of steam. They own the 13th overall pick and eight other selections, and appear to be a front-runner in the battle to land free-agent headliners Artemi Panarin and Sergei Bobrovsky.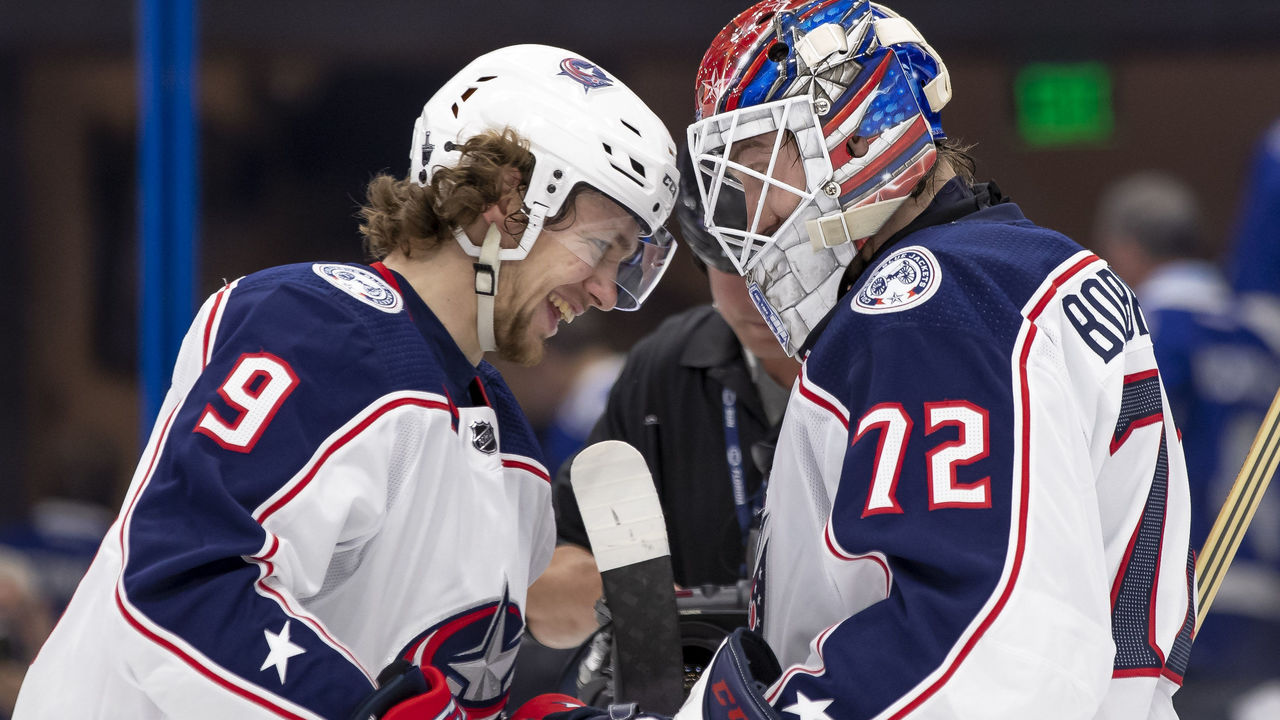 All of that is producing a sense of cautious optimism around a club that missed the playoffs by 12 points this spring and by one point two years ago. By all accounts, the Panthers are fanatical about being competitive in the NHL, which bodes well for their future postseason chances.
Of course, Florida must address a few sore spots to earn just its third postseason berth since 2001. At the top of the list: goal suppression, with a focus on goaltending. In 2018-19, only three teams allowed more goals per game, and only the Sharks ended up with a lower team save percentage.
It'll also be interesting to see which way the power play trends under a new coaching staff. Paul McFarland, who ran the league's second-best power play, was fired in April alongside bench boss Bob Boughner.
Quenneville will undoubtedly provide stability. The potential acquisitions of Panarin and Bobrovsky, plus depth pieces through free agency or trades, would bolster Florida's middle-of-the-pack lineup. It's far from a guarantee, especially in a deep Atlantic Division. But if the Cats follow through with a transformative offseason, the playoffs are attainable.
Montreal Canadiens
Re-entering the playoff field is often dependent on consistent performances from cornerstone veterans and continued growth from important youngsters. The Canadiens, who missed the Eastern Conference cutoff by two points this season, line up quite well with this simple-but-tested theory.
No. 1 defenseman Shea Weber had a strong campaign, but he appeared in only 58 games because of offseason surgery. There's no reason to believe the captain can't bounce back to his old, dominant form. Over the short term, nobody should be worried about Weber, 33, or 31-year-old Carey Price, who posted a .918 save percentage in 2018-19.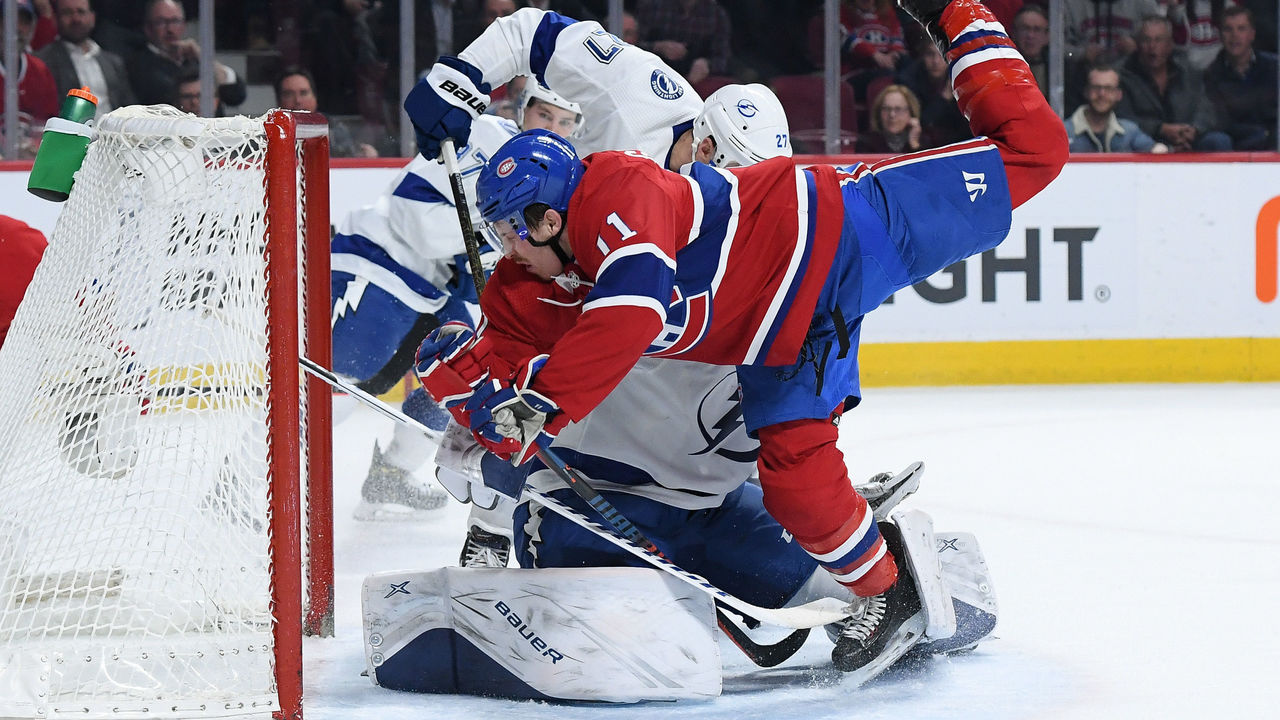 The emergence of newcomers Max Domi and Tomas Tatar, the goal-scoring prowess of Brendan Gallagher, and Philip Danault's Selke Trophy-caliber play will give the Habs a solid group of vets next season. Jonathan Drouin is an X-factor of sorts. He's 24 and produces at a second-line rate, yet it doesn't feel like he's reached his ceiling yet.
Perhaps most important, Jesperi Kotkaniemi is just getting started. He was largely forgotten in a rookie class stacked with difference-makers at every position, and he went about his business in Montreal amid little fanfare. His counting stats - 11 goals and 23 assists in 79 games - tell only a part of the story, because the Finnish center is still raw, still learning the North American game, and was playing down the lineup this season.
If the 18-year-old can continue on his upward trajectory, and if incoming rookie Ryan Poehling can mimic what Kotkaniemi accomplished in Year 1, suddenly Montreal looks dynamic at forward. That boost up front should place this team firmly in the playoff conversation as long as Price and Weber stay healthy.
Arizona Coyotes
If any team got the short end of the stick in 2018-19, it was the Coyotes. Coach Rick Tocchet's group lost the third-most man games to injury, and those injuries were sustained by some marquee players. Starting goalie Antti Raanta appeared in only 12 contests, and center Nick Schmaltz played in only 17 after coming over in a November trade. Both ultimately required season-ending surgery.
| TEAM | MGL | PTS |
| --- | --- | --- |
| ANA | 484 | 80 |
| DAL | 410 | 93 |
| ARI | 386 | 86 |
| NJD | 358 | 72 |
| VAN | 314 | 81 |
Data source: ManGamesLost.com
The rest of the Coyotes willed their way into playoff contention, staving off elimination until the third-last day of the regular season. Heading into a presumably busy offseason, this is an upstart squad with depth on the blueline and a tremendous goaltending duo - Darcy Kuemper didn't get enough recognition for his stellar work in relief of Raanta - but with a dearth of shooting talent at forward.
Perhaps John Chayka, one of the most active GMs in the NHL, will seek a trade in order to supplement All-Star forward Clayton Keller. The club's top pick in 2018, Barrett Hayton, is progressing. And in free agency, maybe a veteran UFA, such as Jordan Eberle or Gustav Nyquist, can be lured to sunny Arizona. The team has cap room and can't spin its wheels forever.
A clean bill of health for key contributors Oliver Ekman-Larsson and Jakob Chychrun would be a good start. Some five-on-five scoring would go a long way. The Western Conference isn't exactly stacked with sure bets. Why not Arizona in 2020?
John Matisz is theScore's national hockey writer.
Comments
✕
Foresight is 2020: 3 lottery teams that can muscle into the playoffs next year
  Got something to say? Leave a comment below!